Another cool video that showed up recently.  How many water balloons does it take to stop a .44 magnum bullet?  We'll also cover older videos that test shooting a .50 caliber into water & even shooting guns themselves underwater.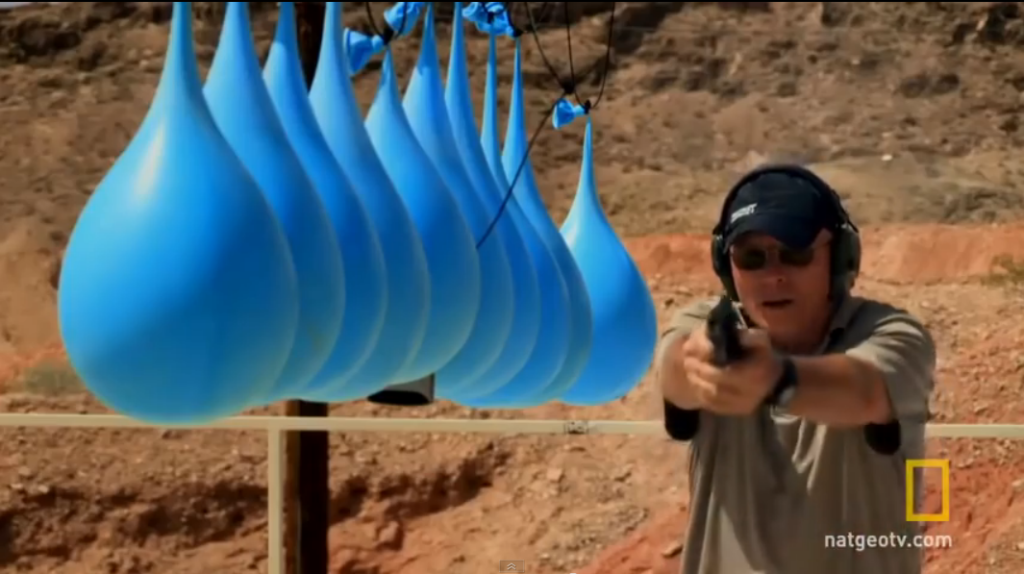 Bullet Stopped by Water Balloons
.50 BMG vs Water
What about something with a little more oomph like a .50 caliber sniper rifle?
Shooting Guns Underwater
Bet it's the first time you'll think 14 inches is all you need.  But how about shooting guns themselves underwater?  Will the bullets make it farther along if they start off underwater?
Conclusion
If people are shooting at you…get underwater.  Preferably some body of water where you have a chance of escape.