A negligent discharge is never a good thing, but what's even worse is a gun that discharges, unintended, even when you do everything right.
SIG SAUER has recently come under fire, pun absolutely intended, after reports surfaced stating that their P320 pistol (the same one that was recently adopted by the US military) might not be entirely drop safe.  This means that the pistol could discharge if it is dropped, or hit in some way.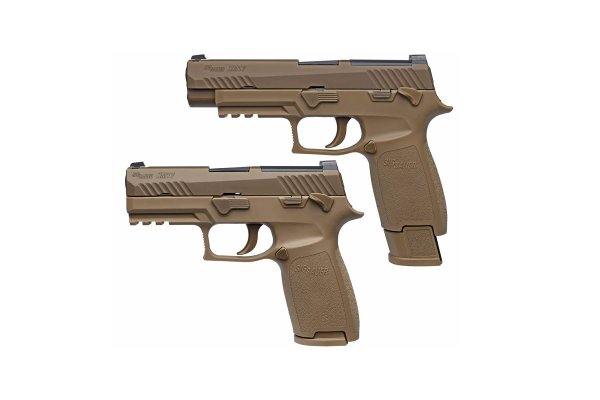 Obviously these reports are worrying as no gun should ever go 'bang' without the trigger being pulled, especially not a modern duty gun.
The Dallas Police Department has actually suspended the use of the handgun as a duty weapon until reports of issues are addressed
They issued a statement to local affiliate WMUR saying:
"The departmental Firearms Training Center staff is currently working with Sig Sauer to ensure the safety precautions are addressed."
Another, perhaps more troubling incident, includes an actual lawsuit.
According to News12 Connecticut Stamford Police Officer Vincent Sheperis is actually suing SIG for six million in damages over an incident that occurred this past January. According to Officer Sheperis, his P320 fell out of his holster and discharged when it hit the ground, and the bullet struck him in the leg.
Now, no disrespect to our men and women in blue, but we've heard tales before about police officers having issues with negligent discharges with perfectly serviceable weapons.  Should we take these claims with a grain of salt?
In a word, no.  Our friends over at The Firearm Blog were able to get a P320 to discharge a factory primed round, with the bullet and powder removed for safety, just by smacking the rear of the gun with a mallet a few times.  Take a look for yourself and see if you would feel comfortable carrying a similar weapon locked and loaded.

As you can imagine, the backlash from the firearm community has not been pleasant.  The memes have been coming fast and hot ever since the issues came to light.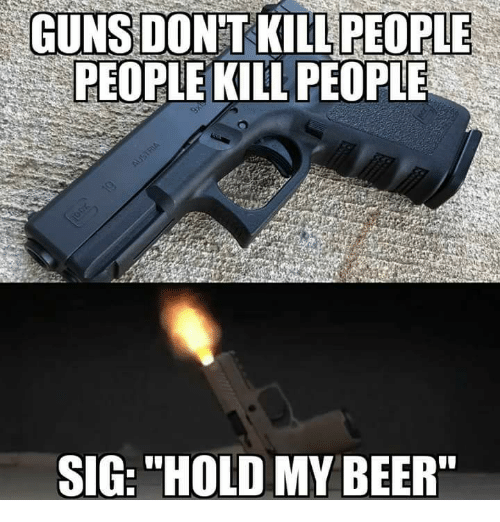 Sig had this to say:
"Sig Sauer is committed to our approach on innovation, optimization, and performance, ensuring we produce the finest possible products," CEO Ron Cohen said in a statement. "Durability, reliability and safety, as well as end-user confidence in the Sig Sauer brand are the priorities for our team."
In addition, SIG has issued plans for a voluntary upgrade of potentially dangerous P320s.  A plan which we will hear more about on their website on August 14th.  We'll be sure to update when those details are announced.
According to SIG, the M17 version of the P320 that's being prepped for the military is unaffected by these issues.
Our Take
Between the lawsuit, and the testing done by The Firearm Blog, I can't say I'd carry a P320 right now.  I've wanted one for a while, and this makes me glad I haven't picked one up.  For now, I'd say maybe leave this one behind the glass at the gun store until the issues have been ironed out.