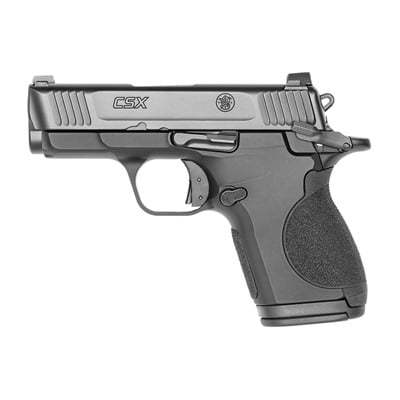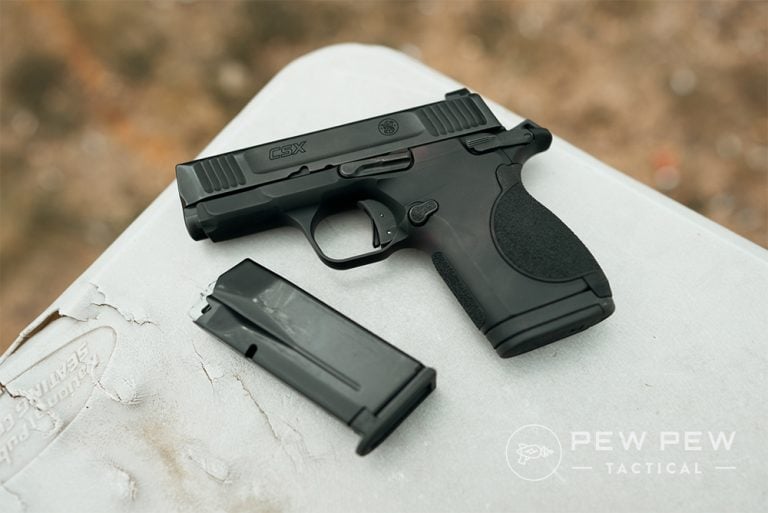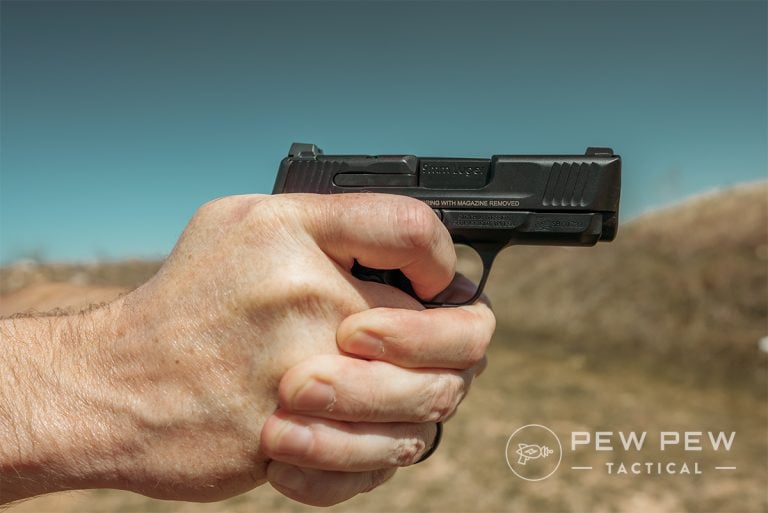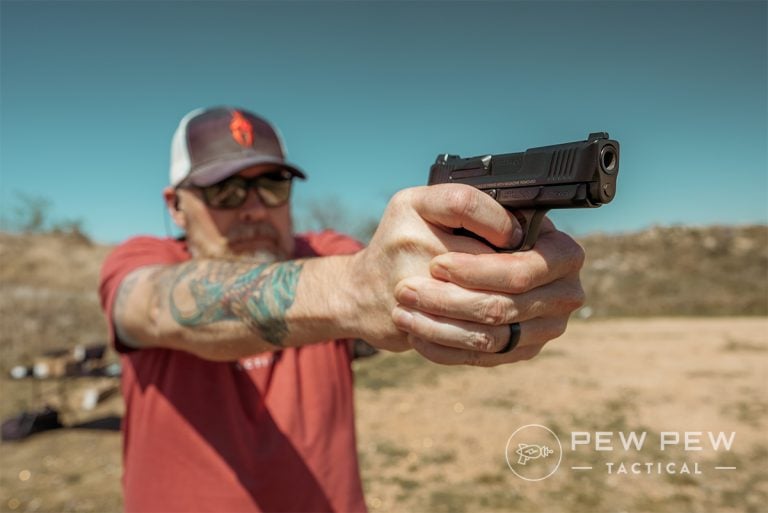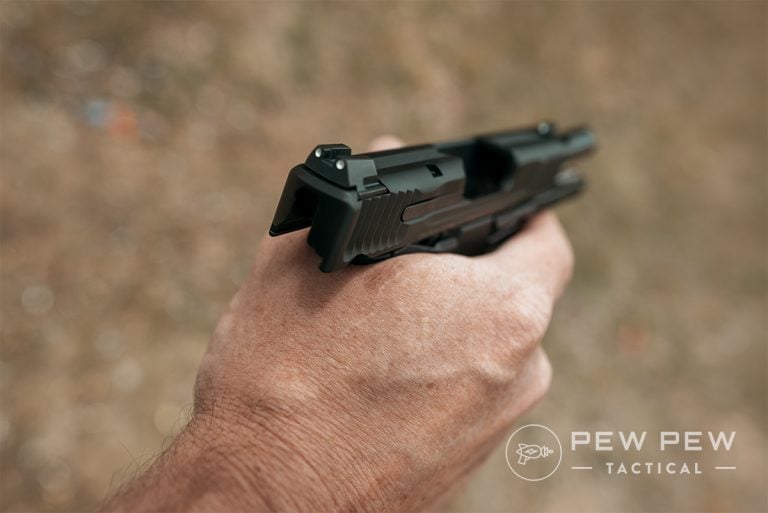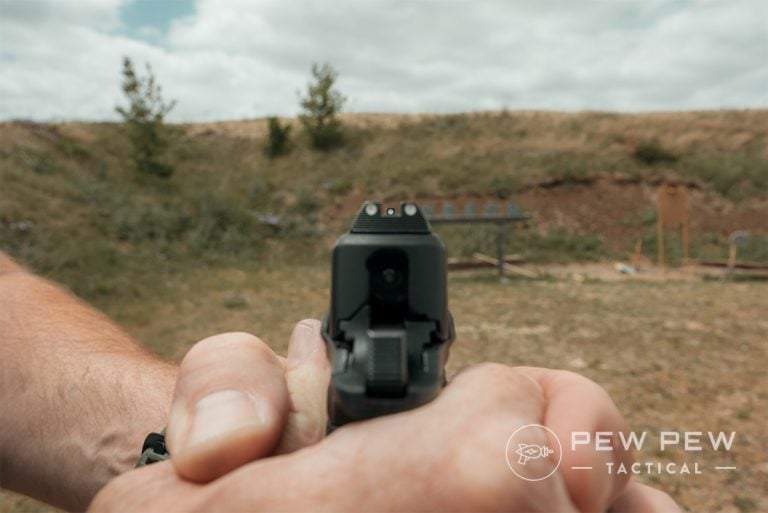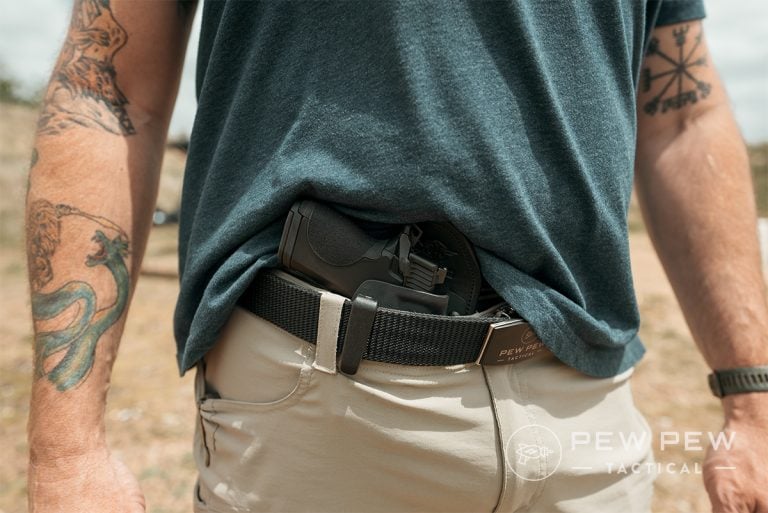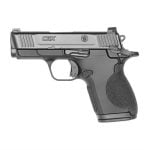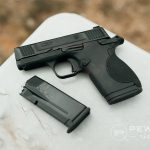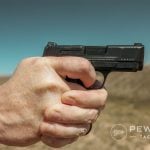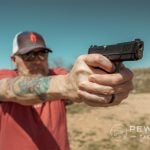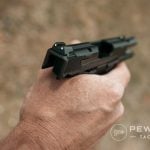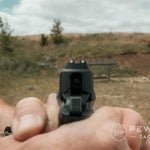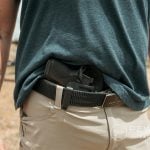 4
(0 ratings)
Very easy to conceal

Hammer-fired option in a micro 9mm

Reliable

Ambidextrous controls (safety, slide release, mag release)
Difficult takedown

Challenging for big hands
Editor's Note:
"The CSX is a great little shooter that hits the bottom range of what is a good blend between concealability and functionality. Shooters with average to smaller hands will love this gun."
Read full review
Product Details
Magazine Capacity
10+1-Round, 12+1-Round
Magazine Included
1 x 10-Round, 1 x 12-Round
Product Features

Aluminum frame with swapable polymer backstraps

10+1 or 12+1 9mm capacity depending on magazine

Hammer and manual thumb safety

Ambidextrous controls (thumb safety, slide stop, mag release)

Single-action flat faced trigger
Product Description
The Smith & Wesson CSX brings a single-action hammer-fired option to the world of micro 9mms. Plus, the CSX is built on an aluminum frame with interchangeable polymer backstraps for varying hand sizes. The CSX also has a respectable 10+1 or 12+1 9mm capacity depending on magazine.
Smith & Wesson - CSX - 9mm For Sale - Compare Prices
By The Numbers
Accuracy
Short trigger and sights helped with respectable accuracy
Reliability
Zero malfunctions with range and defensive ammo
Customization
Lots of holsters but lack of accessory rail hurts light options
Ergonomics
Ambi features but large-handed folks might not like it
Overall
Hands-On Reviews & Related Post
final verdict
The size, weight, reliability, capacity, and feel of the CSX make it a really good option for concealed carry. Especially for those that want a metal framed gun with single-action trigger, exposed hammer, & manual safety. And while the trigger takes a bit of getting used to, the accuracy it provides is a juice worth the squeeze. The ergonomics are also great, particularly for left-handed shooters, although large handed folks might need an alternative.
Community reviews
There are no reviews for this product yet.
Add your own rating and help other Pew Pew users pick the right guns