Bored of shooting random cardboard at the range?
Check out these spray paint friendly stencils that add some much needed flair to standard targets.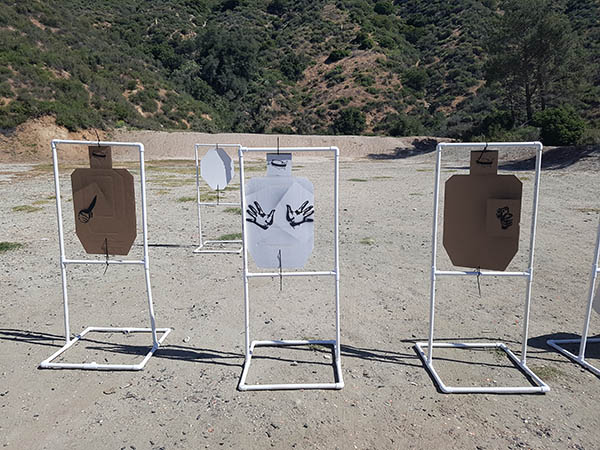 What Are They?
Patriot Stencils are made from industrial-strength Mylar that lets you clean them off with any normal paint solvent (even acetone and turpentine.  No more one-use things or trying to make gunky targets work the next time you're at the range.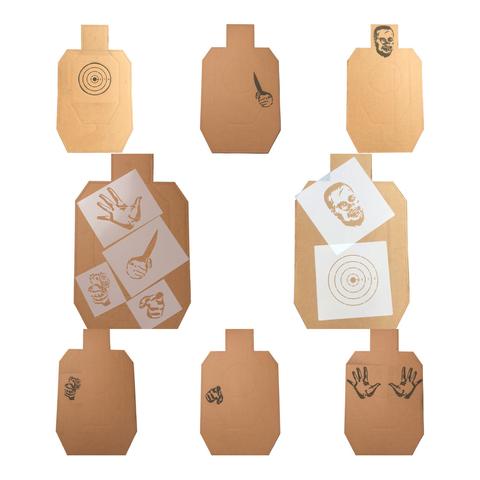 How'd They Do?
The stencils did their job and made a day at the private range with my USPSA targets a little more enjoyable.
It would probably have helped if I had more of a running course going so we could use the Shoot and No-Shoot (aka Jazz Hands) designations to full effect.
One thing I quickly learned is to try and spray only on the stencil so you don't get block patterns on the rest of the target.  Easier said than done though!  But still pretty effective.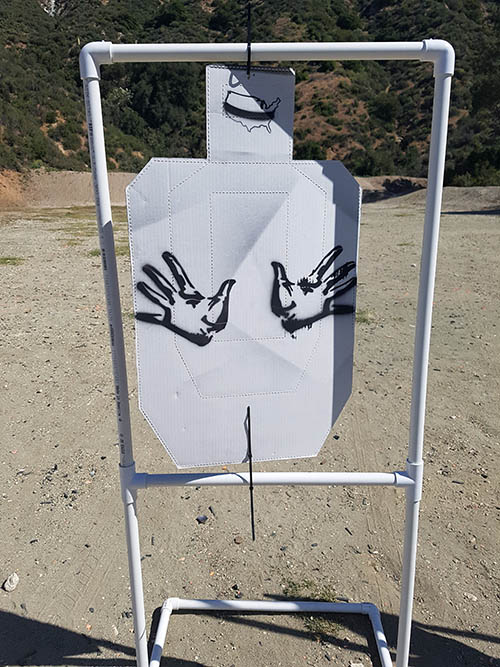 Conclusion
I was given the Ultimate 6-Pack ($58) plus some of their logo stencils for review.  I'm totally going to keep using them every time I set up for competition training.
But $60 is pretty steep for what essential amounts to pieces of plastic.  Granted…they are pretty detailed and with proper care they'll last a really long time.  There's a cool bulls-eye stencil in the 6-pack that sets it apart and would probably save you a little in the long run when compared to pasties.
But if you're in law enforcement or are looking to train for self-defense…you can save a little and get the Shoot/No-Shoot ($40) pack for a little less.
I'll leave you with this…