FAIRFAX, VA—In a blatant marketing move sure to come across as tragically unhip to its target demographic, the National Rifle Association announced today its intention to introduce a new spokesperson aimed specifically at bolstering millennial membership.
"Listen – I'll be the first to admit that we don't understand millennials at all." says Wayne Lapierre, Executive Vice President of the NRA.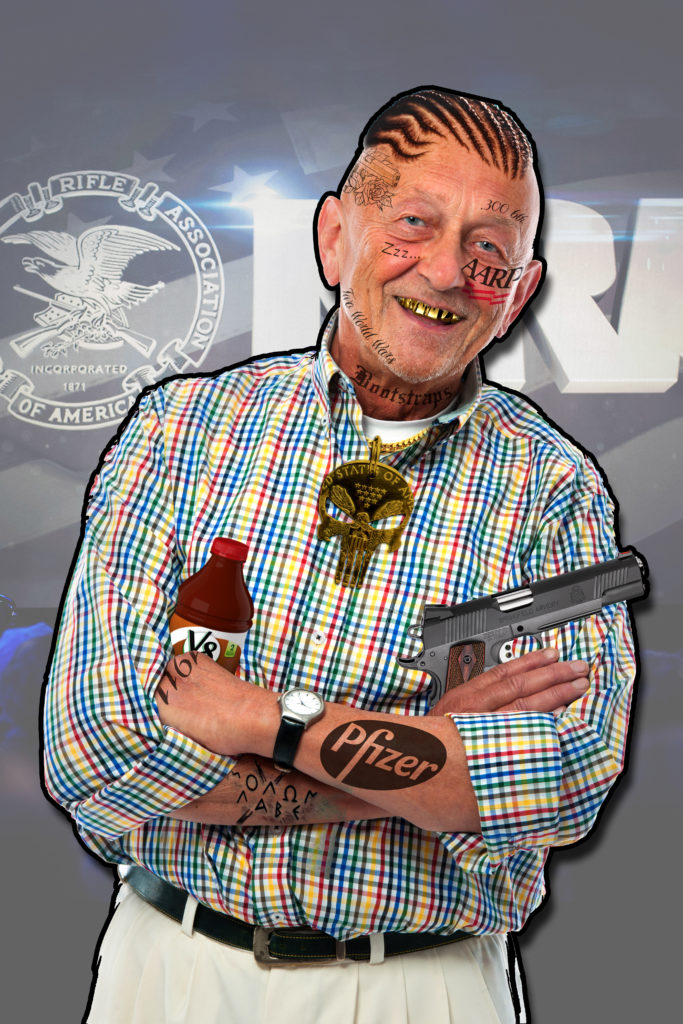 "But when you've got an entire demographic that generally refuses to engage with your organization, you've gotta try something, you know? We worked with the leading marketing firms, and paired millennial interest in substance abuse and face tattoos with some good old fashioned baby boomer sensibility! The NRA is quite proud to introduce xYung Gat Mane, the world's first octogenarian Soundcloud Rapper."
xYung Gat Mane has a combined 430 streams, mostly from Karen at NRA headquarters leaving the tab open and volume on mute.
Notable hits include:
'Prune Juice and Xan'
'Stoppin Powah (Club Remix ft. Pitbull)'
'Joke's on You We Ruined the Planet'
'Mother FUDD-er'
Though the move has upset industry insiders who insist that gun media can only reliably be paired with buttrock, Lapierre insists the strategy is a sound one.
"Mumble rap already glorifies firearms, so the lateral move feels natural! If we can speak the millennial language, we firmly believe we can get them to drop the sizzurp and lean and become upstanding young NRA members."
When pressed further, Lapierre went on to clarify that he "doesn't quite understand what lean and sizzurp are."
Disclaimer: This is a satire/parody post, which may or may not use actual names in quasi-real and/or fictitious narration. So try not to get too butt-hurt about it.
Nothing makes sense to link in this article…so check out our favorite guns & gear in Editor's Picks or our Daily Deals.