LOS ANGELES, CA—In a move sure to rock both the tactical and cybergoth club rave scenes to their core, 5.11 has officially unveiled plans to acquire and resurrect Los Angeles-based streetwear company JNCO.
Made popular in the mid to late 90s by what can only be described as a complete and total abandonment of style and taste, JNCO finally closed its doors late last year, but the brand may yet see new life under industry pioneers 5.11.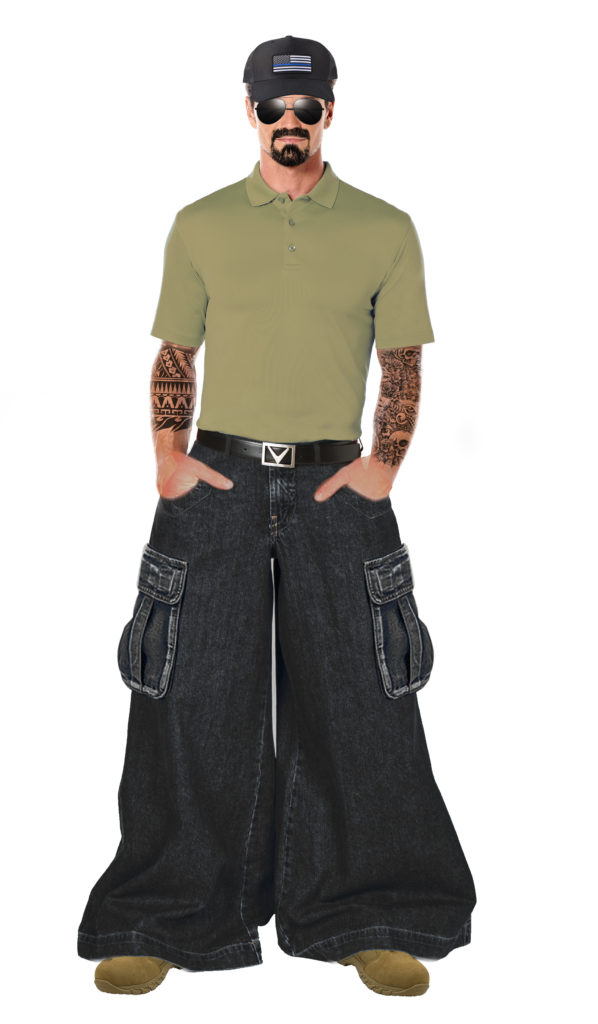 "Fashion is cyclical – anyone will tell you that – and 5.11 is always looking to the future" says Rob Douglas, 5.11's head of R&D. "Low profile and concealment-based clothing is currently limited by having to blend in with those around you – restricting what you can reasonably carry without drawing attention. But what about the future? Everyone knows the guy in khaki pants with a polo shirt probably has a gun. Why spend time trying to reinvent the wheel when the perfect EDC pants already exist?"
"We took what works about our own line of tactical clothing, and applied to the fashionable flair of pants that use enough denim to almost be a personal tent. Just you wait – when these bad boys come back into style, you'll have a load of sheepdogs out there with an unparalleled carrying capacity hidden in their denim folds. Society will be better for it, mark my words."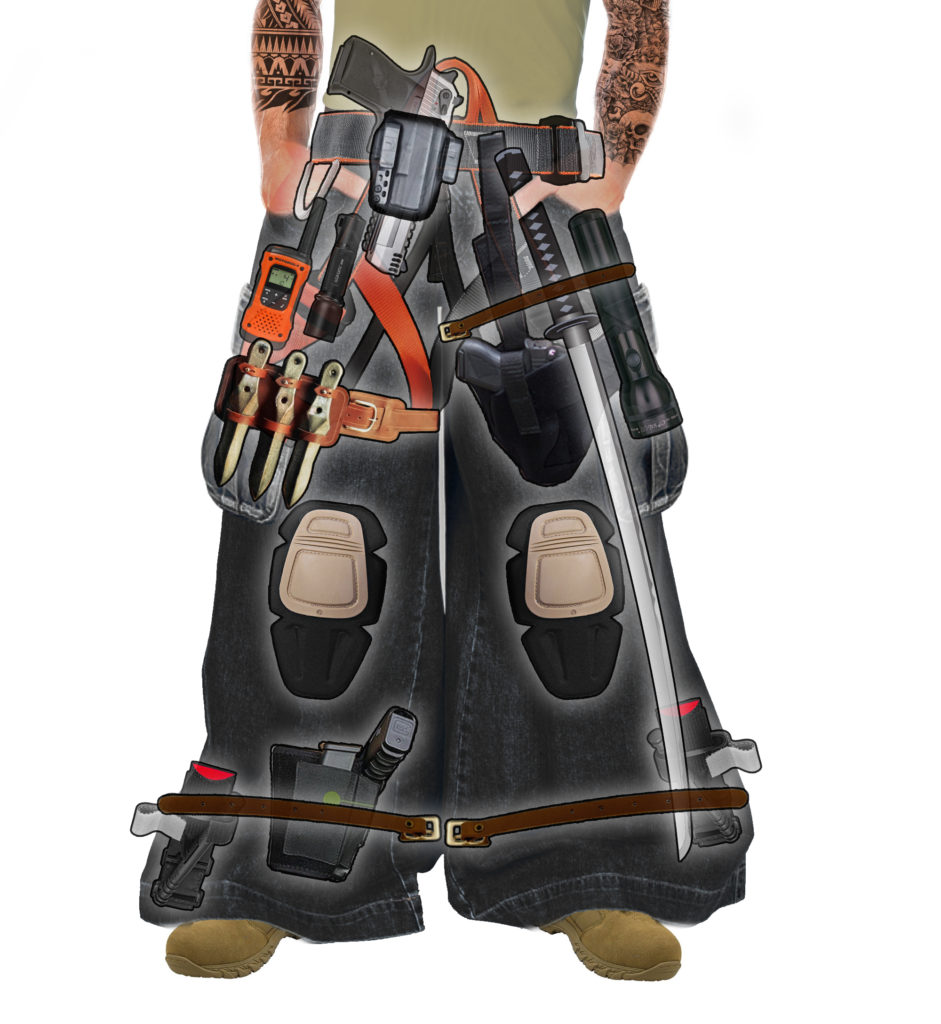 While it remains to be seen whether or not investing in dead fashion trends will prove profitable for tactical garment makers, JNCO's denim gluttony is certainly capable of holding a multitude of useful emergency items that might otherwise be left at home in lesser trousers. Details have been thus far scarce, but 5.11 has provided an initial artist's rendition of the end product.
We await the denim-clad future with baited breath.
Disclaimer: This is a satire/parody post, which may or may not use actual names in quasi-real and/or fictitious narration. So try not to get too butt-hurt about it.
Want pants that are already on the market, but won't make you look like a Final Fantasy character? Peep our guide to the Best Tactical Pants here!