Trijicon, founded in 1981, is an industry leader in the production of optics for a wide variety of firearms, as well as cross bows and traditional bows.  This Wixom, Michigan based company provides optics to military, law enforcement, and civilian markets.
Trijicon specializes in self-luminous optics and night sights, and primarily relies on low-energy radioactive isotope tritium, light-gathering fiber optics, and battery power to produce high quality luminous optics.  The company's most popular lines include the ACOG, AccuPoint, and Night Sight series.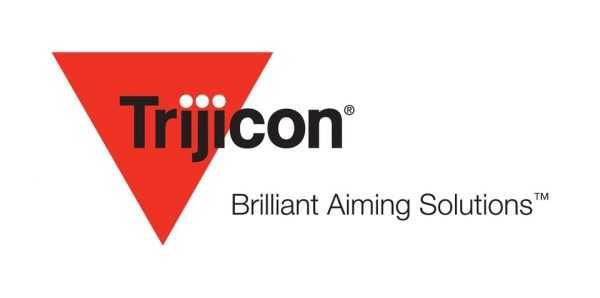 While Trijicon's optics are generally surprisingly affordable for the quality regardless, now consumers have the opportunity to nab Trijicon products at an even lower price, as EuroOptics offers 20 to 25% off a variety of Trijicon optics.
This would be a great deal for any of Trijicon's products, but we've listed a few of our favorites below.
Trijicon Bright & Tough Night Sight Suppressor Set
Trijicon's Bright and Tough Night Sights are tritium three-dot sights, designed for use in both bright and low light situations.  These sights are also taller than standard sights to allow shooters to use them with suppressors.  Finally, the Bright and Tough Night Sights can also be used as back up iron sights with the Trijicon's RMR.
Trijicon AccuPoint Scope 1-4×24 TR24-3G Riflescope
This variable power sporting riflescope is made for durability, with a waterproof design and aircraft grade aluminum housing.  It doesn't sparse on features to help you line up your shot, though.  Trijicon AccuPoint Scopes also feature a battery-free illuminated reticle, superior glass clarity, a quick focus eyepiece, and long eye relief.
Trijicon ACOG 5.5×50 .223 Red Chevron TA55
The compact and durable ACOG series of scopes are durable riflescopes designed for use in all lighting conditions, from bright light to low light.  This Trijicon ACOG scope is battery powered and features an illuminated bullet drop compensated (BDC) reticle, fixed magnification, and a both eyes open design.
Trijicon AccuPower 1-4×24 APW Green MIL-Square Crosshair Scope
The AccuPower is a variable powered scope with an electronic illuminated reticle, powered by a CR2032 lithium battery.  The reticle illumination features a brightness adjustment dial with eleven brightness settings and an "off" option between each setting.  For superior accuracy, this scope also features a wide adjustment range, precise adjustment increments, and a re-settable zero.
Trijicon RMR Dual Illuminated Sight 7.0 MOA
The Trijicon Ruggedized Miniature Reflex (RMR) sight is a leader when it comes to durable minature red dot sights, made from 7075-T6 aluminum and with a patented shape that, according to Trijicon, "absorbs impacts and diverts stresses away from the lens." In addition to this dual illuminated version, Trijicon's RMR sights are also available in LED and adjustable LED, and with dot sizes from 1.0 MOA to 13 MOA.
What Do You Think?
Now that we've gone over a few of our favorites, we want to hear about yours.
What Trijicon optics do you love?  Are there any you're going to grab while they're on sale?  Any you wish were on sale but didn't make the cut?
Tell us in the comments!