Tens of thousands of people gathered in Indianapolis, Indiana recently for the 2019 NRA Annual Meeting.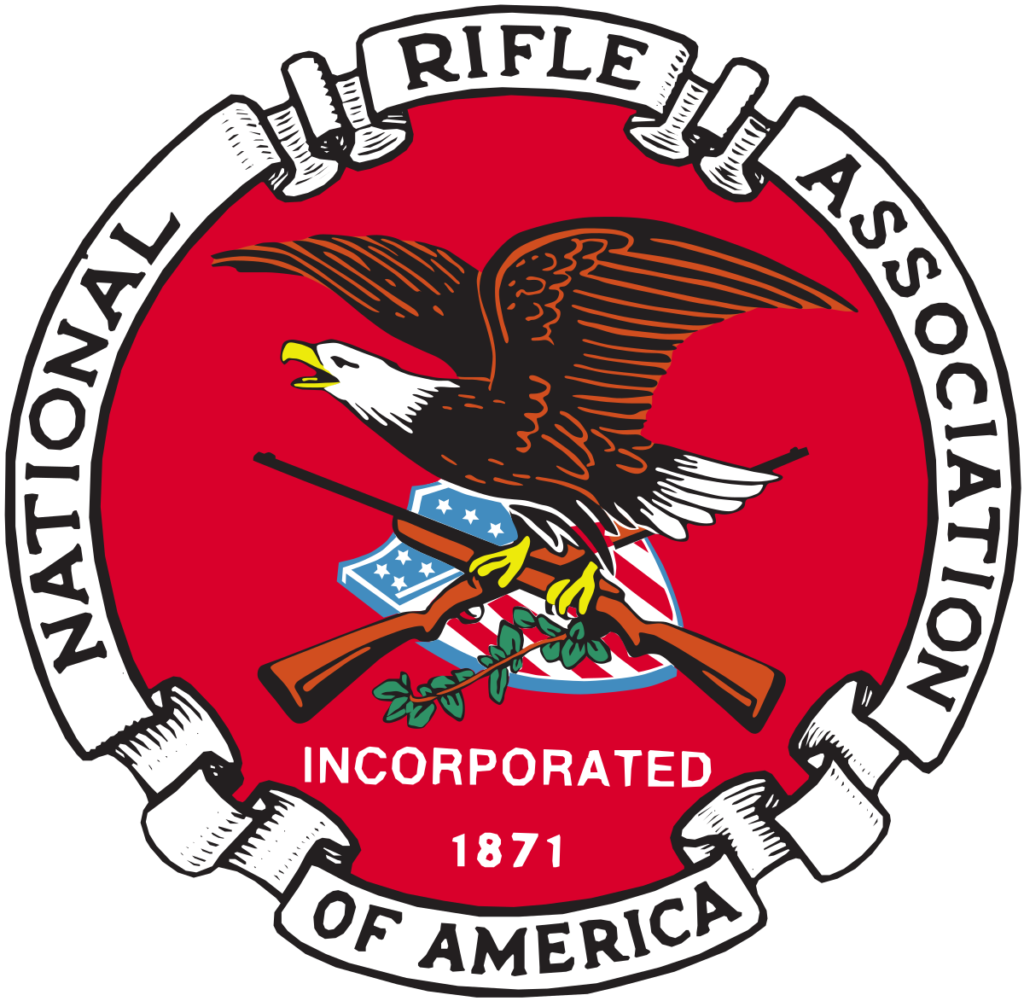 The show provides an opportunity for vendors to showcase their current lineup as well as introduce hot, new items.  
While there are always plenty of celebrities and various forms of press rushing about, unlike SHOT Show, this venue allows the fans to get in on the action too.  
Pew Pew Tactical was there, covering releases and keeping you informed. Here are a few noteworthy items (but nowhere near all) from the show.
Best of NRA Show 2019
This was certainly one of the highlights of the show.  Trijicon makes some high-quality optics so anything new they come out with is worth checking out.  
Their most recent release, the SRO is essentially a larger windowed, round red dot optic that promises greater ease of use and faster target acquisition. 
550
at Brownells
Prices accurate at time of writing
Prices accurate at time of writing
The SRO is specifically designed for use with pistols and has a greater field of view, enabling your eye to stay on the red dot during recoil.  Unlike the RMR, the SRO has a top loading battery so you don't have to remove it from the gun to change out the CR2032, which provides 3 years of life.  
It is likely to be as durable as other Trijicon products. MSRP is currently listed at $750 though Brownells has them on pre-order for $550
This little shooter was heavier than I expected but felt good in the hand.
Available April 15th in American markets, Beretta leaps into the crowded compact carry fray with the APX Carry.  Despite its smaller size, the striker-fired APX holds 8 rounds of 9mm.  
450
at Palmetto State Armory
Prices accurate at time of writing
Prices accurate at time of writing
Made in Italy, the weapon has a relatively low bore axis and a six-pound trigger.
Berretta lists the MSRP as $450 though actual purchase prices will likely be lower, making this a competitive entry.  
This pistol felt good in my hand and the slide was a little heavier than I expected. It made me think it might handle recoil well.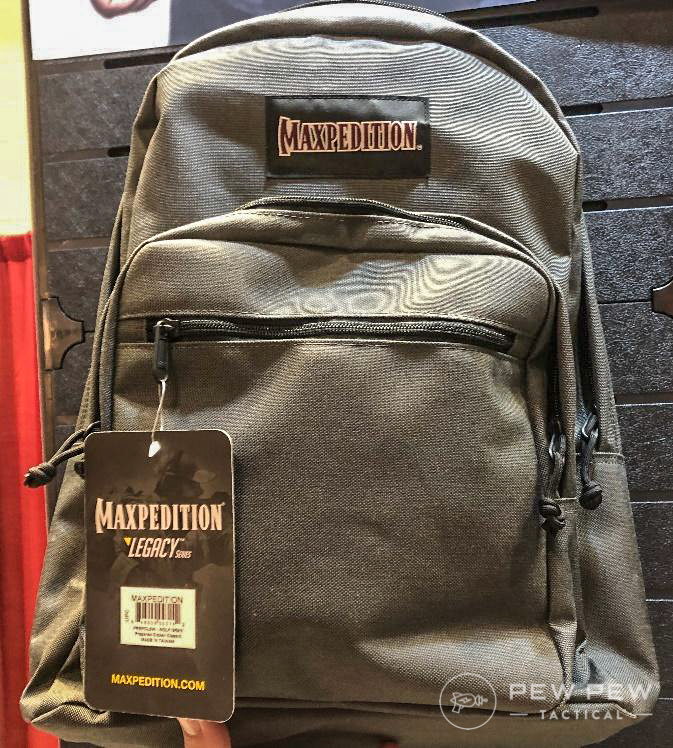 I'm the first to admit I am an unrepentant bursaphile—a lover of bags.  
Organization is critical to the gear-filled life and various bags provide us with the ability to tote our gear with amazing levels of access and utility.  Unfortunately, they often look like you're on a SWAT team about to breach the coffee shop.
Maxpedition recently came out with the Entity line which was a lot more low profile, but this new bag, called the Prepared Citizen, takes that to a whole new level.  This bag looks like a Jansport, one of the most prolific backpacks known to polite society.  
25
at Amazon
Prices accurate at time of writing
Prices accurate at time of writing
Even the badging on the back mirrors this harmless brand. However, it is built according to Maxpedition's tough standards and drive for features.  Available now, the Prepared Citizen is concealed carrier friendly and comes in five sedate colors. It costs $60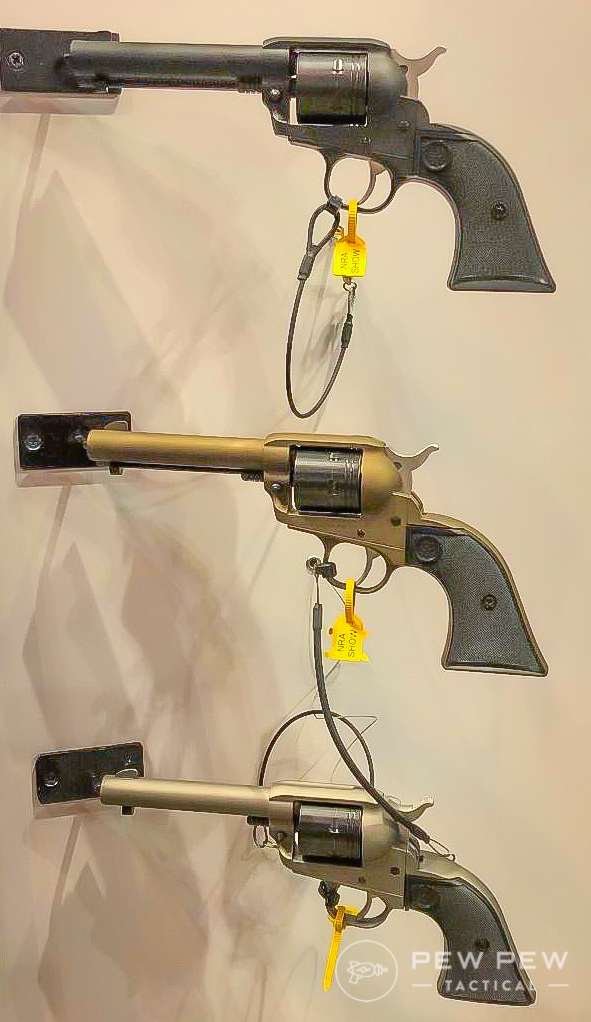 The Wrangler provides yet more evidence to the growing list (proving the case) that Ruger just gets it.  They get the community they are catering to down to a tee. You may not be a fan of a single-action, cowboy type revolver that shoots .22 long rifle.  
200
at Brownells
Prices accurate at time of writing
Prices accurate at time of writing
Heck, you may not even have kids or other first-time shooters that would absolutely love to learn on this gun. But when you consider the MSRP of $250, you may not even care (we've seen pre-order street prices of $180!).  
The Ruger brand means quality despite this price so this gun is ultimately attainable!  
Single-action pistols are super simple and fun to shoot.  In .22 long rifle, this gun is also extremely manageable when it comes to recoil.  This is the type of pistol that can sway non-shooters over to our side.
The Pew Pew Team has gotten their hands on one…so stay tuned!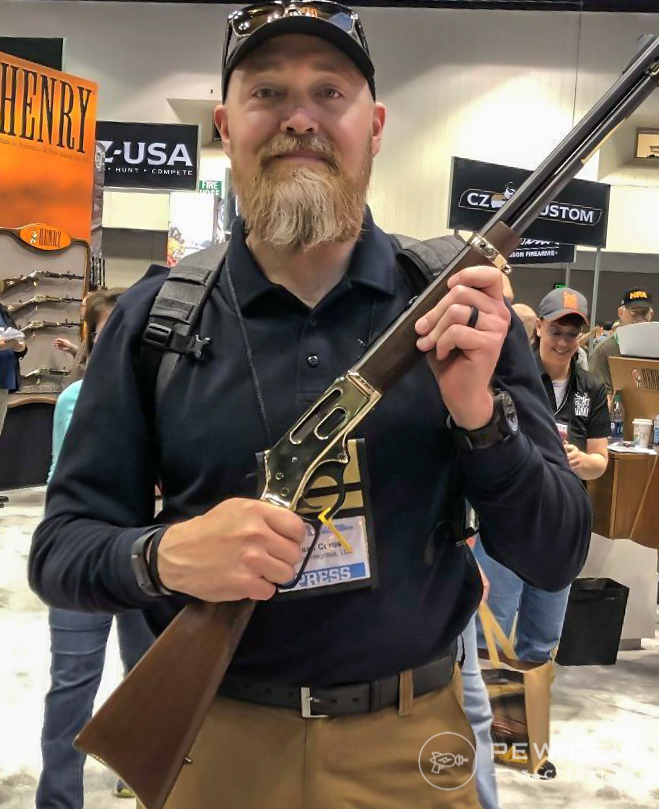 The Henry rifle has been around since 1860.  There have been several makes and models brought forth by the all-American company since then, but the addition of a side-loading gate is one of the things enthusiasts have sought for decades.  Henry finally delivered.  
If you're not familiar with lever-action or Henrys in particular, their magazines are the small tube under the barrel.  
You twist a cap on the end of the magazine and pull out yet another tube that has a spring-loaded follower, which pushes the rounds toward the action.  Pulling out the long magazine tube has not been optimal in hunting (and yes, combat) scenarios.
The side-loader made that all a lot quicker. You could simply fish out some rounds from your belt and push them in.  The fit and finish of Henrys are simply superb, and the H024 is no different.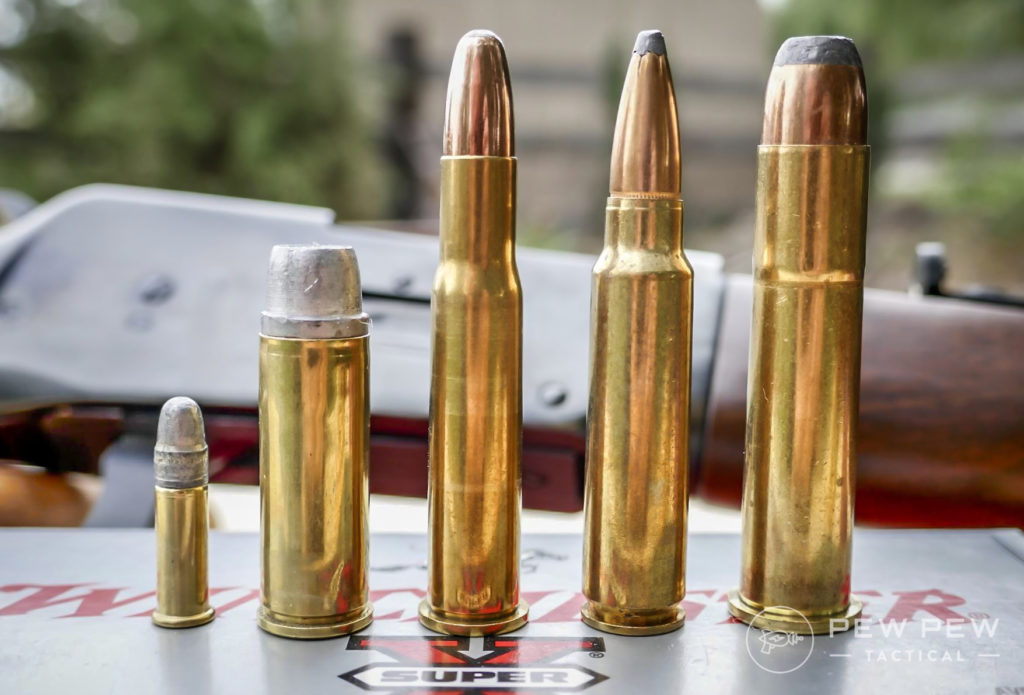 It comes in three calibers, .38-55, .30-30, and .35 Remington, all with an MSRP of $1,045. Stay tuned to Pew Pew Tactical for a full review of this rifle coming soon!
In the meantime, take a look at our other Henry reviews such as their .410 Shotgun and .45-70 rifle!
LWRCI is known for its quality rifles.  
We've covered them here and see them often in the top ten lists of ARs, but this gun had people drooling from one aisle to the next.  
Allow me to introduce the LWRCI SMG-45.  These have been in development for a few years but are now available in SBR or pistol configurations. 
The SMG-45 feeds off of HK UMP magazines. This hotness currently spits 230 grain of hateful .45 ACP but it looks like 9mm is in the works, possibly other calibers too.  
The basic configuration is an AR platform so many people will be comfortable with the controls from the get-go.
Shouldering this pistol had me giddily looking for a fast rope to slide down and a door to kick in.  The folding stock or pistol brace combined with the 8.5-inch threaded barrel make this weapon ideal for stowing and going.
Screw a can onto this lead dispenser and you have an amazing setup. Also amazing is the current price, coming in around $3,000.00.
That's Not All!
I couldn't get to everything but those are the top items I stopped and marveled at during the NRA 2019 Annual Meeting.  The organization puts on one heck of an event despite the drama (especially of late).
I had heard estimates on Saturday reached as high as 75,000 attendees.  Judging from the lines in front of the food vendors, I would bet that is probably accurate. The meeting is a cool venue for gun enthusiasts and professionals to mingle with members of the public.  
At one point I was standing in a throng of people at the Vortex booth. I carefully moved to my left and lightly bumped someone with my elbow. Looking back I apologized and realized I was speaking to Jerry Miculek—it made me wonder what his cool items list might look like.
Were you at NRA? What did you see that was awesome? Let us know in the comments! Check out more awesome stuff that was announced this year in our Best of SHOT Show 2019!