What's the best part of SHOT Show? 
Is it the obnoxious handcarts?
The flu?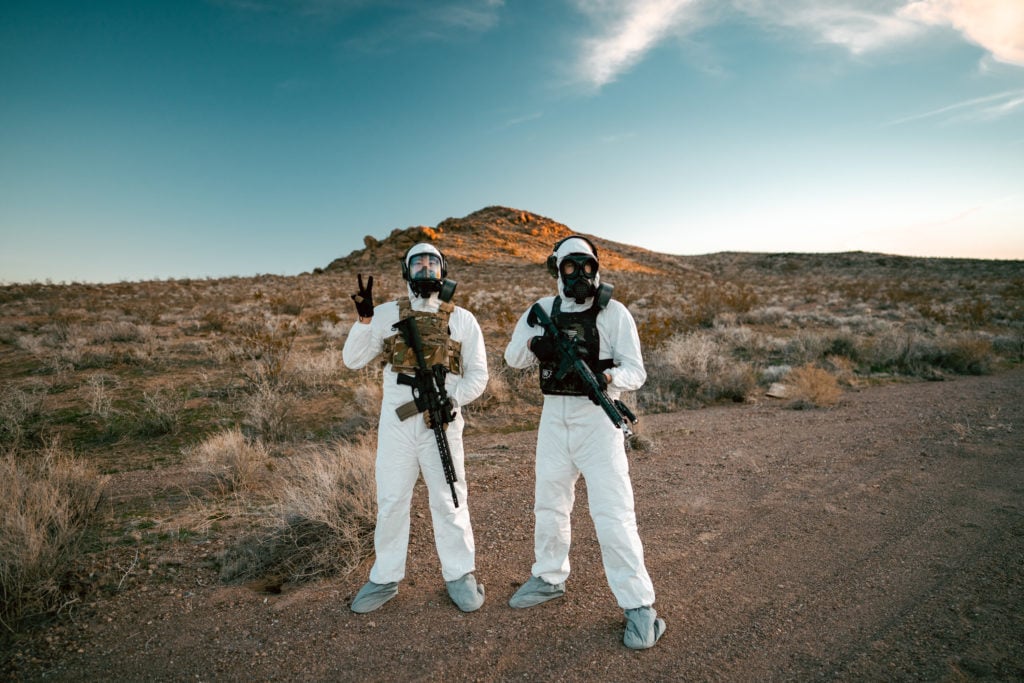 The amount of veteran-run coffee company shirts you see?
Of course not, it's the guns! Specifically, the new weapons. New guns are the best, and even bad new guns are cool to see.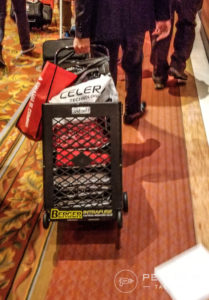 The downside is waiting for them. Seriously, don't tell me the first quarter of that year, I know you're lying. Anyway, SHOT Show is where we see the latest and greatest in firearms. Well, they are at least the latest.
Sometimes their crap, but those guns and items deserve their own article. Today we are talking about the best new guns.
What's the best of 2020? Well, here are my favorites so far.
Best New Guns Of 2020
1. Ruger-57
If you had asked me to predict Ruger's newest handgun, I would have never landed on a Ruger automatic handgun in FN's 5.7.
Honestly, the only other gun that would have been seemingly less likely than this would be a revolver in 5.7. Now that we are talking, I wonder if we could get a 6 or 7 shot J frame in 5.7?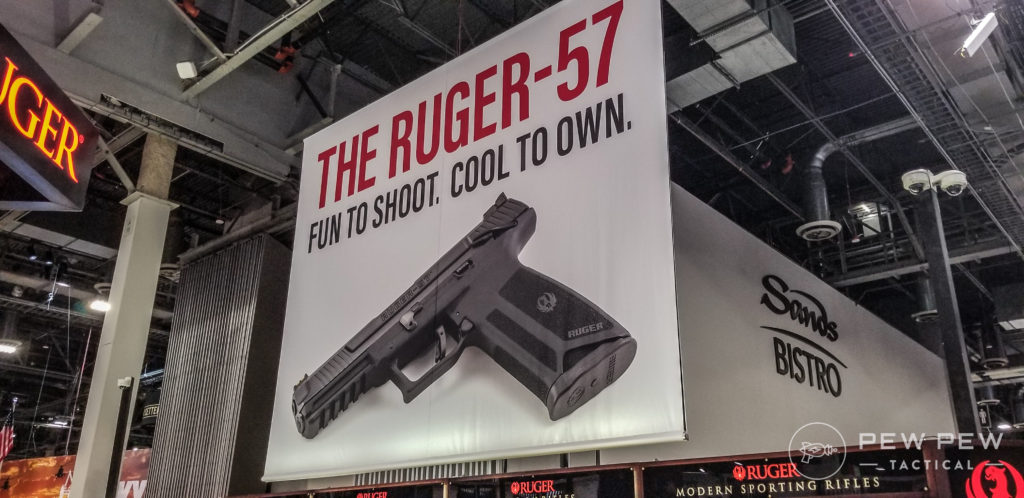 Anyway, the Ruger 57 is a much cheaper option for those who want a 5.7 caliber gun but don't want to fork over FN amounts of money.
The Ruger 57 has an MSRP of $799, but will, of course, be a bit lower when it hits your local gun store.
Packing a 20 round magazine, adjustable sights, steel magazines, and a very thin grip. The entire gun is quite lightweight and handles very easily.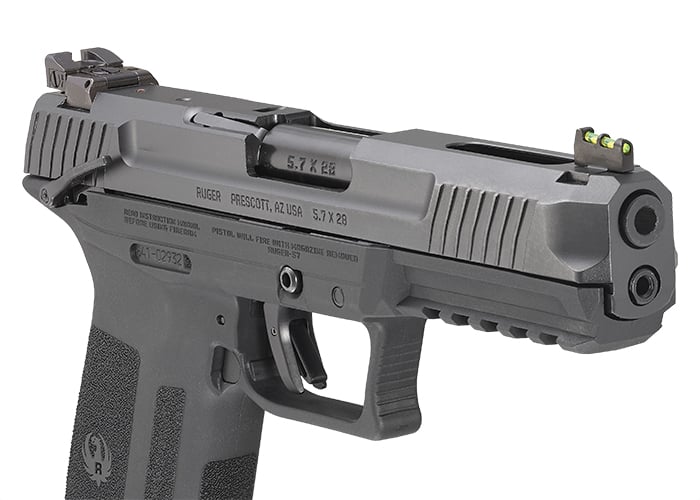 At range day, I was surprised at the lack of recoil and how easy it was to hit the smaller targets at longer ranges.
The overall design is simple, and it uses Ruger's Secure Action fire control system with an integral hammer and a short and crisp trigger pull. The Ruger 57 is a surprising weapon, and it's seemingly ushering in a bit of a revival in the caliber.
684
at Brownells
Prices accurate at time of writing
Prices accurate at time of writing
Speer is making rounds for the gun now, and hopefully, we'll see the price drop as the round gains some popularity.
2. Mossberg JM Pro 940
The Mossberg 930 is probably the best budget-minded semi-auto shotgun out there. The 940 is the 930 improved significantly. The 940 JM Pro is a dedicated 3 gun shotgun.
JM stands for Jerry Miculek, and the JM series of guns are always winners.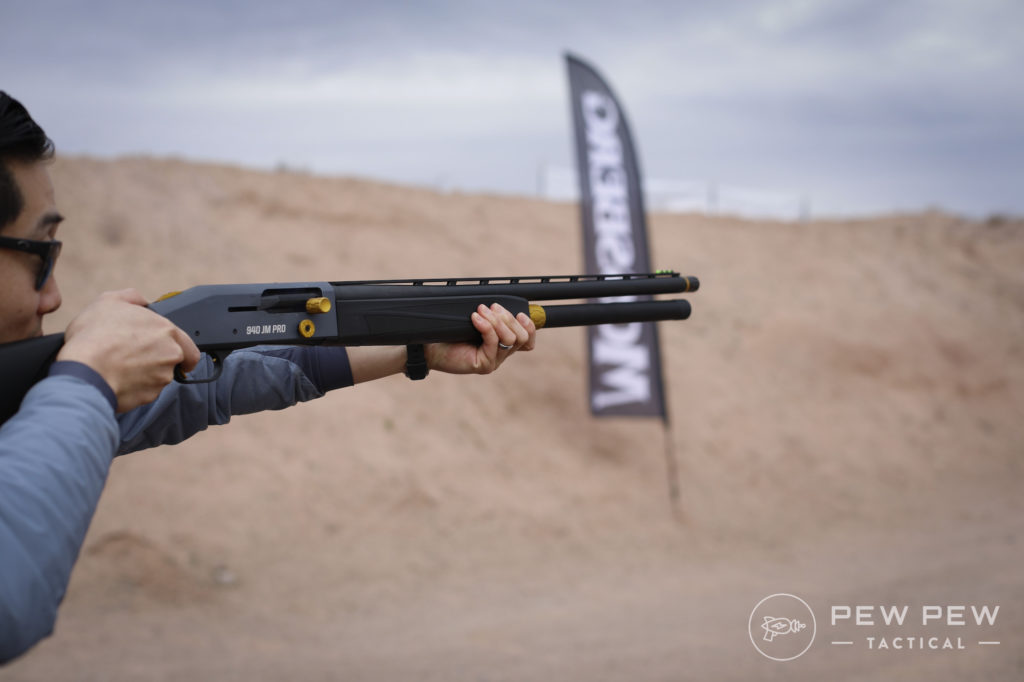 The JM Pro 940 features a newer cleaner running gas system with cleaning intervals of 1,500 rounds.
Outfitted with an adjustable LOP using stock inserts. The 940 also sports a massive loading port designed for quad loading.
The controls also get an upgrade in the form of a larger and more ergonomic charging handle and bolt release. The gun also has a vent rib and a high visibility front sight.
900
at Brownells
Prices accurate at time of writing
Prices accurate at time of writing
Mossberg went all-in on refitting the 930 to be an efficient gamer gun, and it shows. The gun also looks sharp, which is always nice.
The JM 940 Pro is a promising improvement, and I won't lie. I'd love to see a 940 SPX model with a more tactical design.
3. DWX Compact
One of my favorite guns of all time is the CZ-75B. It's a hipster's gun, I know, and I'm okay with that. It conceals well in my Dixxon flannel and is all the rage at the local artisan coffee shops.
The CZ-75B is a legendary gun, and so is the 1911. CZ USA and Dan Wesson may be under the same umbrella, but they are separate teams.
It seems like they finally got to play together and produce the DWX and the DWX Compact.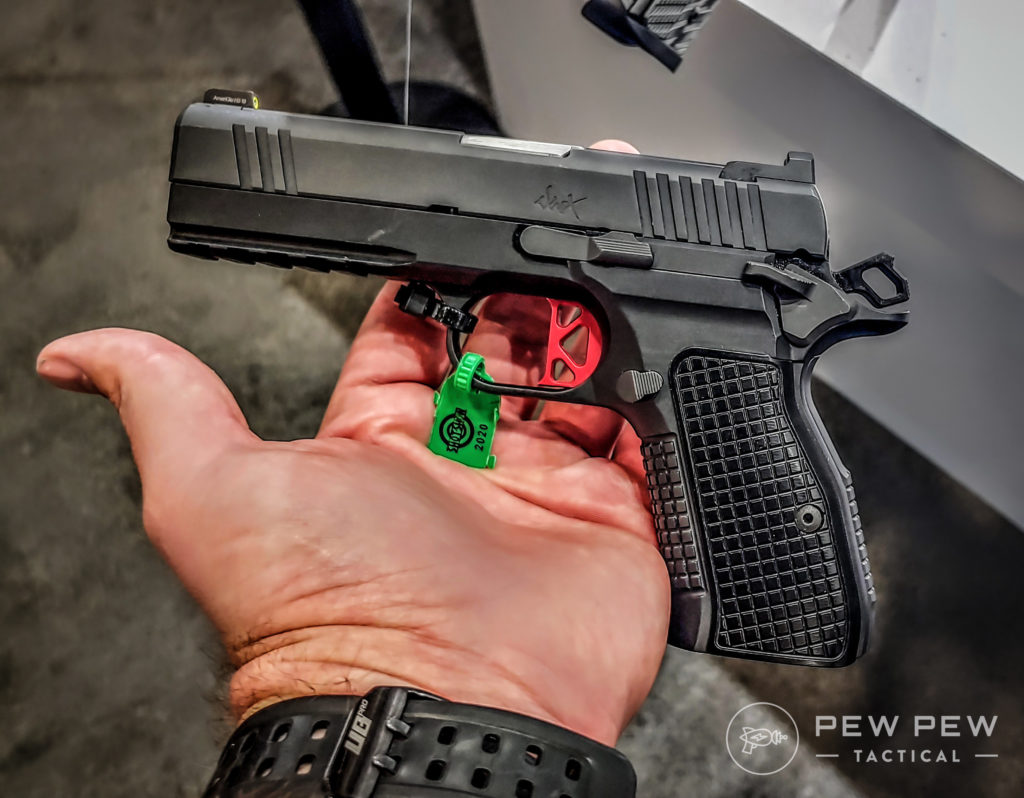 The DWX Compact is a mix of 1911 and CZ-75 that has resulted in the best mixtape of the decade. The DWX compact uses the frame of a CZ-75 and 75 compact and takes CZ-75 magazines.
You get the amazing CZ-75 ergonomics mixed with the fantastic trigger of a 1911.
Speaking of, the top half is very clearly a 1911 inspired. It's a single-action design that delivers the clean and crisp 1911 trigger with an awesome reset.
The safety is a 1911 style, and the sights are a combination of the CZ Shadow and 1911 sights.
1837
at Brownells
Prices accurate at time of writing
Prices accurate at time of writing
The DWX is my favorite gun so far, and I can't wait for the gun to hit the market so I can drool over it and contemplate the $1,799 price tag and my son's college education.
4. Diamondback DBX57
It's kind of shocking that two guns in the 5.7 mm round are on this list, but here we are.
The DBX57 is a big pistol, like an AR pistol, but it's not an AR. It's a locked-breech dual gas pistol design.
That means no buffer nad no buffer means you can have a side-folding brace. The DBX57 is a superbly thin and lightweight gun.
It weighs 3.7 pounds with a brace and magazine. Oh, and it's compatible with FN five-seven magazines, so those already on tap and on the market.
35
at GunMag Warehouse
Prices accurate at time of writing
Prices accurate at time of writing
Oh, and in the future, they are making a model be compatible with Ruger's 5.7 magazines. Ruger better hurry up with a PC Carbine model of the 57 and beat 'em to the punch.
The DBX57 is such a neat gun. It was a ton of fun at range day and was most certainly one of the highlights from that day. Really the only downside was the fact they only let us have five rounds to play with.
For braces, you'll be using MPX style braces, which including folding models and PDW style braces are also available. This opens up other options and allows for off the shelf customization.
1580
at Rainier Arms
Prices accurate at time of writing
Prices accurate at time of writing
Overall this was just a neat and fun gun that left me impressed.
5. PSA Dagger
PSA hit SHOT 2020 hard with a ton of new guns, one a lot of people were talking about was the PSA Dagger. The PS9 Dagger to be specific. Let's be real clear here, and this is a Glock clone through and through.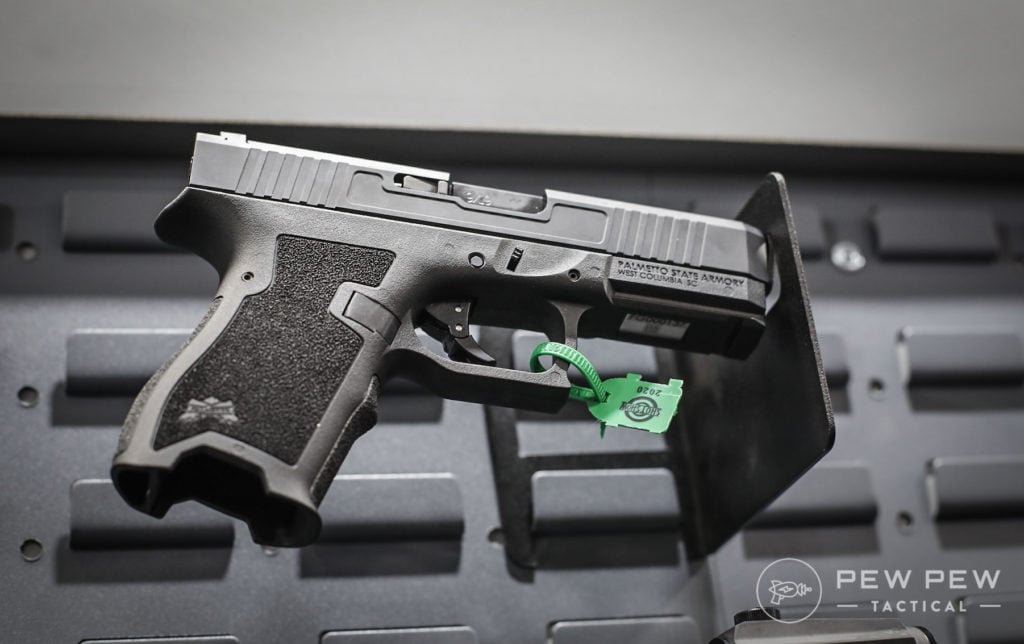 It uses Gen 3 parts and pieces and PSA's own frame and slide combo. It still takes Glock mags and Glock accessories, upgrades, and more. It's also set to be priced at $299.
The PS9 Dagger is basically a Glock 19 in size and will use Magpul P15 magazines. Featuring metal sights, this alone already puts it a step above Glock and their awful iron sights.
Glock has been notoriously protective of their design, and I'm pretty sure S&W is still paying out for the Sigma. PSA most certainly changed the gun quite a bit, but I'm wondering if it will still draw the ire of Glock's legal team.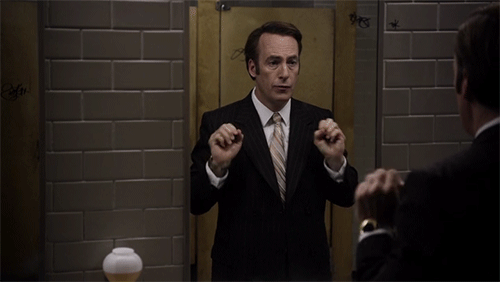 I'm not going to lie, after handling the PS9 Dagger, I will say it outdoes the Glock style frame ergonomically. The undercut trigger guard is wonderful, the stippling is aggressive, and the slide has forward cocking serrations.
I'm excited to see what PSA is going to do with the Glock platform, but I'm betting Gaston ain't.
6. Winchester 1895
I'm super excited that Winchester is bringing back the old 1895 rifle. This magazine-fed design allows you to use a lever action with proper rifle rounds.

A tubular action doesn't safely allow the use of spitzer bullets because the pointy end is poking the primer of the next round.
The 1895 was designed with a box magazine, and Winchester is bringing it back. It will be available in three calibers that celebrate the legacy of this lever-action rifle.
A surprising option is the old school .405 Winchester.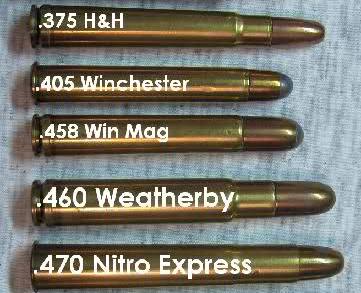 Teddy Roosevelt called the .405 Winchester his big medicine for hunting African game.
Next is another classic, the .30-40 Krag harkens back the Spanish American war. The 1895 rode with the Rough Riders, and America was using the Krag at the time.
Finally, we get the .30-06, America's mighty rifle cartridge. Made for killing horses at 1,000 yards, I tell you what.
1010
at Kentucky Gun Co.
Prices accurate at time of writing
Prices accurate at time of writing
Seriously though, the Winchester 1895 is a mighty cool gun, and I think it's cool Winchester is bringing it back. This is one I'll have to grab quickly because I'm betting it won't be around for too long.
7. Aero Precision PCC
PCCs are a dime a dozen I know, but this is the first Aero has produced. Aero produces guns and parts like madmen, and they go hard in the paint.
The Aero Precision PCC will come as rifles, pistols, as upper and lower builders kits, and more.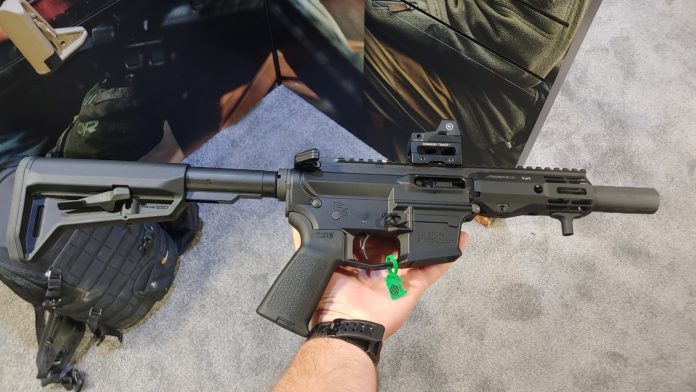 The PCC lower is designed to take Glock magazines, which will make everyone quite happy. Colt SMG magazine options will be available as well, for those of us who like real SMG magazines.
The upper is equipped with a unique last round bolt hold-open device. This is proprietary but will work with other Glock based lower receivers. The PCC lower will also be tagged with a purpose-built magazine release.
This Aero magazine release is much longer than a stock model. It's extended rearwards, which makes it easier to engage with a PCC.
You can reach and access the magazine release with the firing hand.
Pistol Caliber Carbines are a dime a dozen these days, and what sets the Aero precision model apart in a crowded AR market is the purpose-built design.
It's not just an AR converted to 9mm, and it's a PCC built from the ground up.
8. KelTec SUB2K CQB Integrally Suppressed
The Sub 2K was a PCC before PCCs were a big deal. It's unique folding design, the multiple variations for different handgun magazines, and the fact they were cheap as hell, and still are.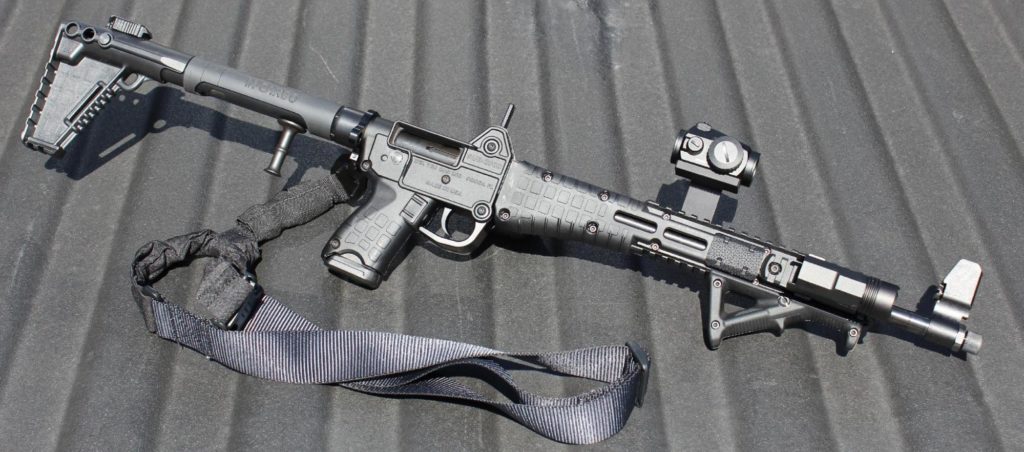 The idea of taking that same gun and making it integrally suppressed is just genius.
The MSRP is $999 plus 200 bucks for the extortion fee, IE Tax Stamp. However, you get a suppressed weapon that's as long as a standard rifle.
The design also finally easily accommodates optics by the use of a rotating forend. The fore-end rotates to get the optic out of the way and allows for easy folding.
At Range Day, it's kinda hard to judge how quiet something is with a hundred guns going off by you all at once. However, from what I could tell, the Sub 2000 CQB is quite quiet.
It's also very soft shooting, and the muzzle rise is nil with the slightly heavier suppressed front end.
It's a neat gun, and I was surprised by KelTec jumping into the suppressor game. It's a big step forward, and I'm a big fan of integrally suppressed weapons.
I imagine if the Hearing Protection Act ever passed, we'd have a real good chance at seeing a whole lot more of them.
9. Springfield Edge PDW
I know that it's kind of silly, and ultra-small for a 5.56 caliber rifle, but I can't help but love small guns.
It's most certainly built for close enrage use, and the small size makes it easy to transport and easy to conceal.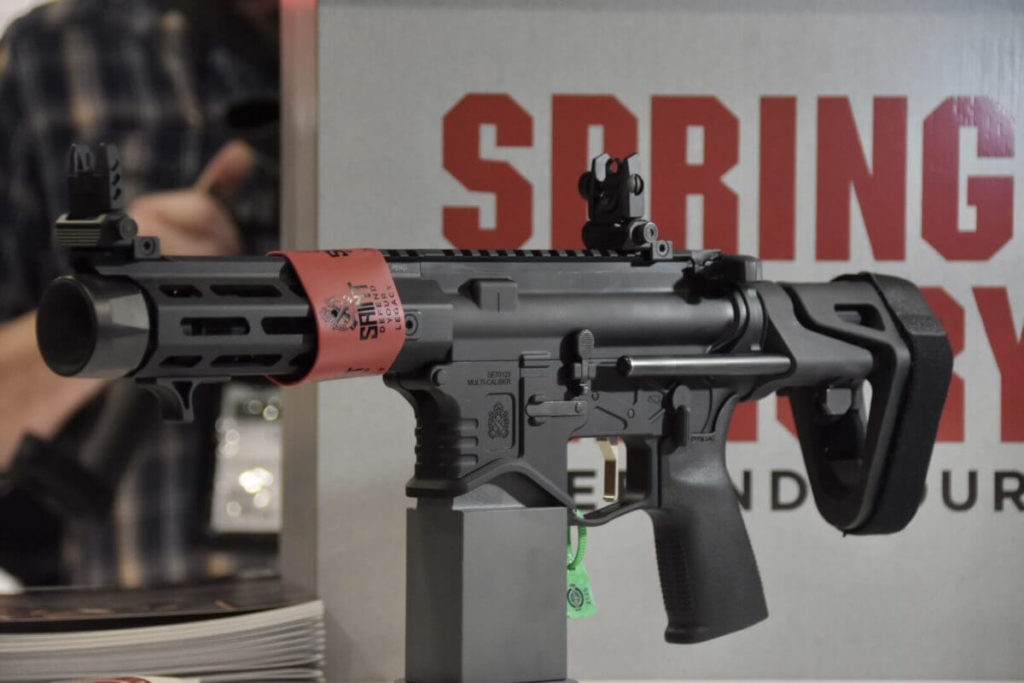 The Saint Edge PDW has a 5.5-inch barrel, a Maxim Defense PDW brace, a billet upper and lower, and an interesting flash can.
The Edge has an overall length of only 18.75 inches, with the brace collapsed. I know from Range Day that the PDW's flash can work very well, and the gun proved very comfortable to shoot overall.
375
at Brownells
Prices accurate at time of writing
Prices accurate at time of writing
The flash and blast are propelled forward of the shooter and makes the gun quite comfortable to shoot.
The Edge line of the Saint ARs is their premium grade brand. It comes with an M-LOK rail system, the nickel boron trigger group, an ambi safety, flip-up sights, and more.
The Edge PDW looks like it's going to be a ton of fun, and I can't wait for Springfield to release the gun.
1330
at Kentucky Gun Co.
Prices accurate at time of writing
Prices accurate at time of writing
I've found the Saint lineup to be a very good value in my experience, and between the PDW and the EVAC, the Saint lineup is growing but simultaneously shrinking.
10. POF Rebel
A gun I thought was neat that didn't see a lot of love was the POF Rebel. The Rebel is a super lightweight .22 LR AR 'pistol' designed to take Ruger 10/22 magazines.
The 22 LR is making a massive comeback, and I coulda picked a dozen different new .22 caliber guns for this slot, but the Rebel gets it.

10/22 magazines are already widely available and crazy, reliable with the BX series magazines coming in a wide variety of capacities. The Rebel also weighs only 3.25 pounds.
20
at GunMag Warehouse
Prices accurate at time of writing
Prices accurate at time of writing
It's got a short 8-inch barrel and is equipped with an MFT Stabilizing brace.
This seems like it could be an awesome new shooter's gun. It's lightweight, super handy, but also looks ultra-cool. The unique lower receiver allows for an AKish style look with the magazine installed.
The Rebel is suppressor-ready, is outfitted with an M-LOK rail, and has a side charging upper.
The Rebel has a good little price tag for a premium grade .22 LR. It's MSRP is 649.99, but the street price appears to be right under $600.
The Bestest of New Guns
The year is still young y'all. This is only so far that we've seen.
While all of these new gats are awesome in their own rights, we'll have to see what actually makes it big in the market.
As always, we'll do our best to bring you reviews for each and every one of them!
I got to turn it over to you fine folks now, and I have to ask, what guns have you seen so far that top your list of new guns? Are you more excited for the new guns or the new optics? Let me know in the comments! For a peek more new for 2020 gadgets and firearms, take a look at SHOT Show 2020: Best & Cringiest Stuff.