*Updated 2018*: Looks like Ammo Subscription is out of business (phone number doesn't work and everything on the site is out of stock).
Want more ammo to shoot, keep, or…bury in the backyard?
But you can't afford to buy 1000's of rounds at a time?
That's where a monthly ammo subscription like the aptly named Ammo Subscription comes in.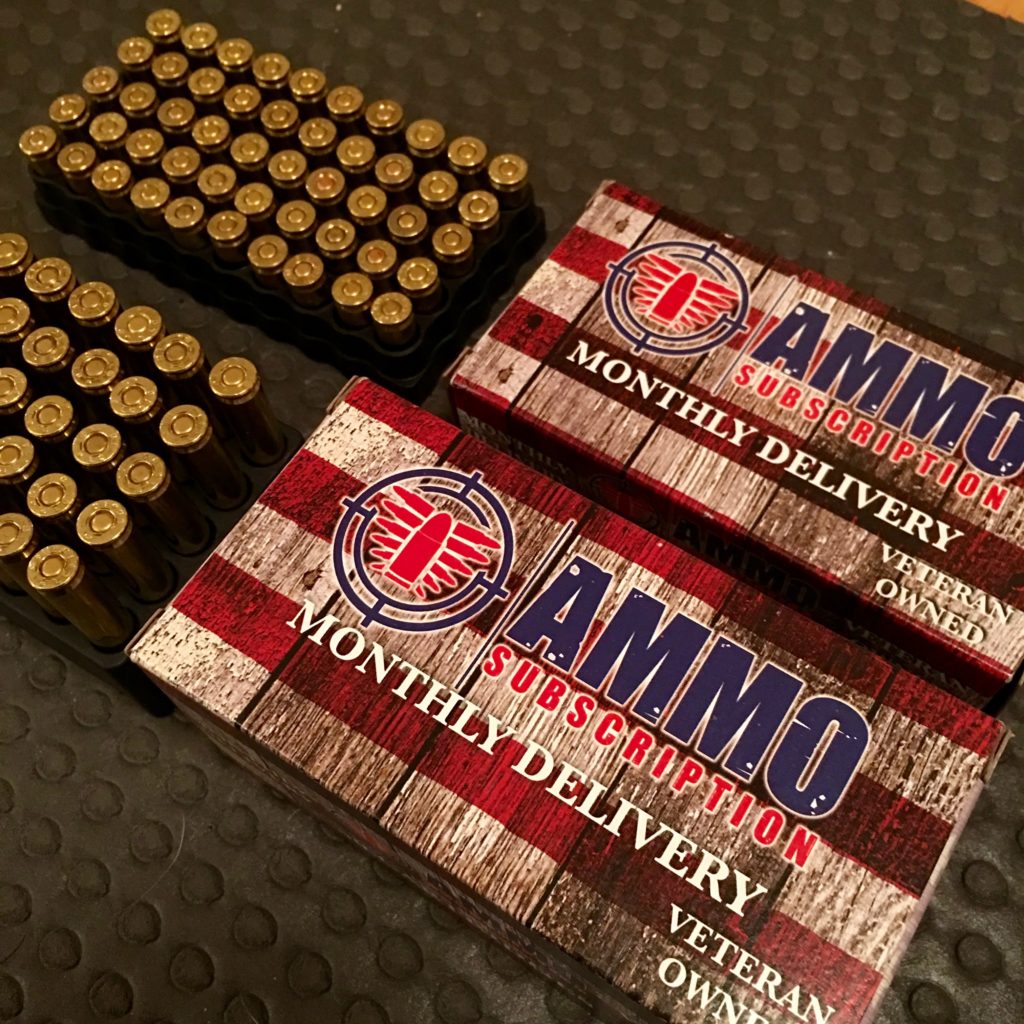 I'll walk you through how they shoot, a strip-down of the components, and most importantly…does it make financial sense.
Background of Ammo Subscription
I was asked by the owner, Tanner, to try out some of his ammo.  I got on the phone with him and even met up with him at SHOT Show 2017.
Super nice guy who came up with the idea after finding out his wife never ran out of home supplies because…she had a monthly subscription.
Thus, Ammo Subscription was born.
Also, he's down to get tasered for his craft.  So that's some brownie points right there…
Aaaand, did I mention everything is veteran owned?
How It Shoots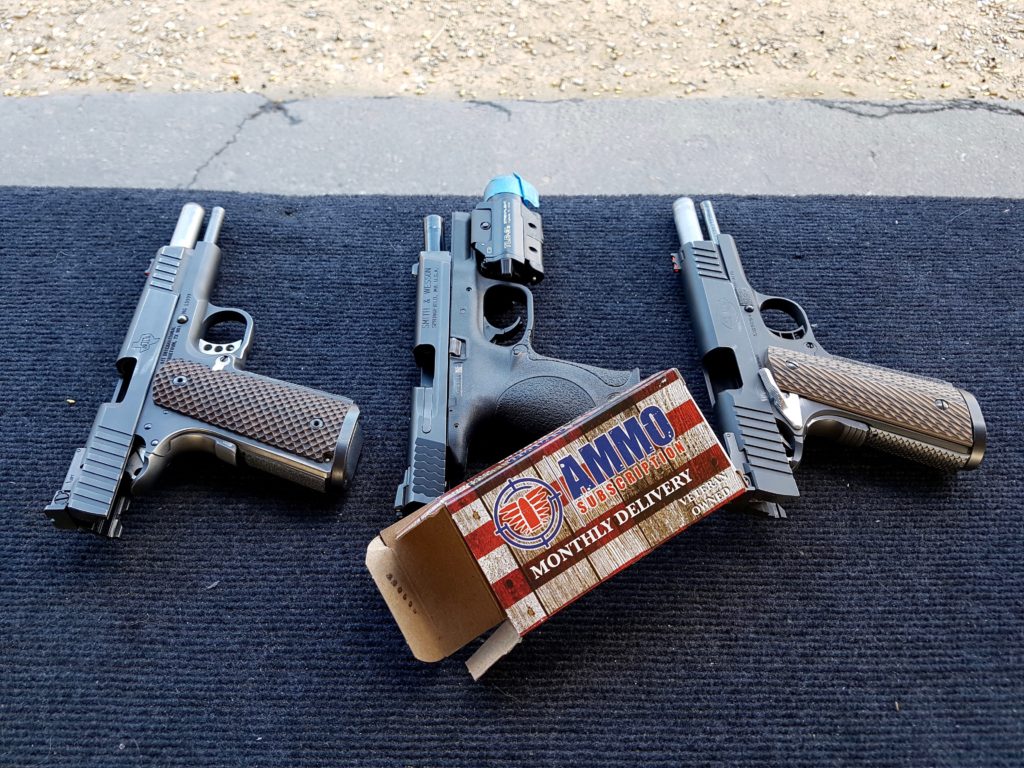 Three words…it shoots fine.  It ran in all my guns…even my finicky competition 1911 9mm's.
.223's ran in all my AR's too.
Correct power factor for regular ammo and not too dirty to boot.
I wouldn't hesitate to use it as my plinking ammo.
Now let's take stuff apart…
Loading Components
So Ammo Subscription keeps their prices low since they reload their ammunition.
They get previously fired brass from ranges, bring it back to spec, and make their own ammunition from new primers, bullets, and powder.
If you look closely you can see the different "headstamps" of the brass.  Nothing weird that stands out…I use this hodgepodge of brands to reload my own ammo.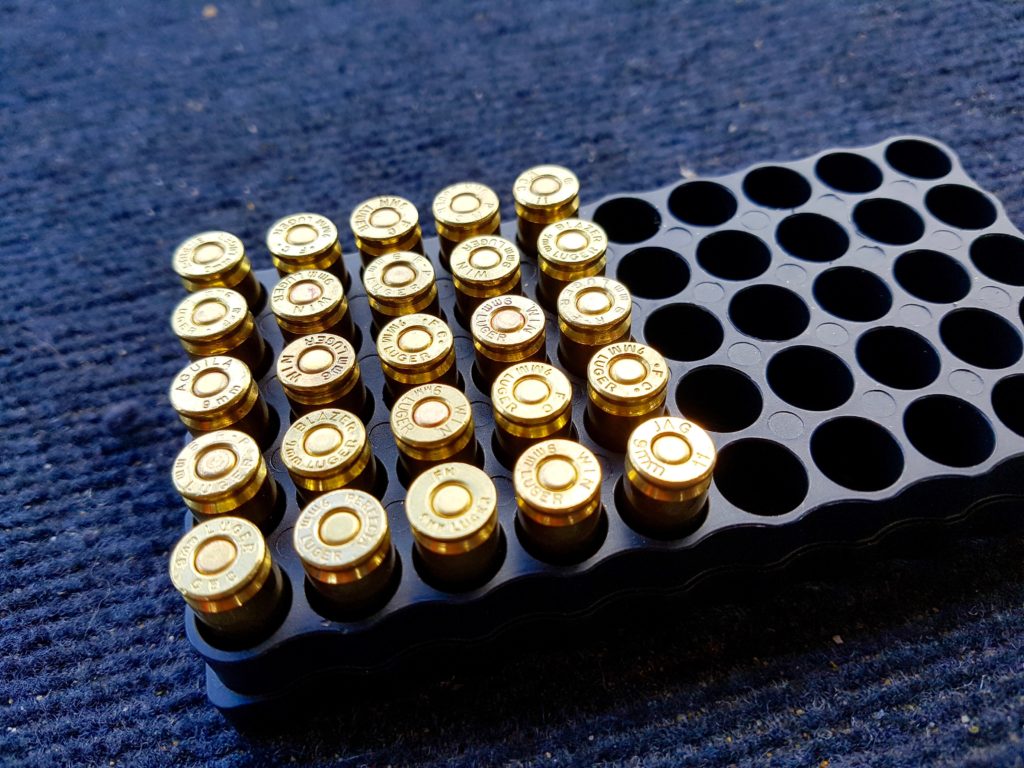 I've gone through and taken apart a bunch of 9mm and .223's to see how in-spec they are…
9mm Reloads
I randomly chose 10 9mm rounds and measured the overall length (OAL).  They were all within .0015″ of the average 1.115″ which works fine for 9mm.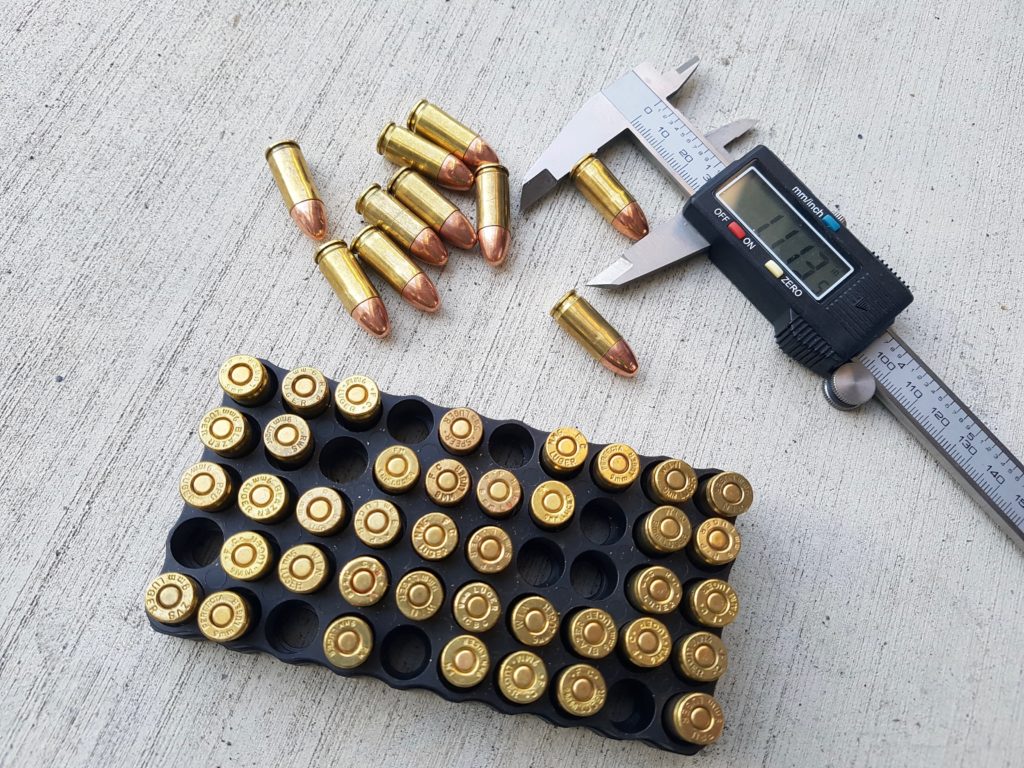 Next was powder and I found the average to be 4.8 grains with a rougly .1 gr variance.  For scale…1 lb is 7000 grains so it's all good.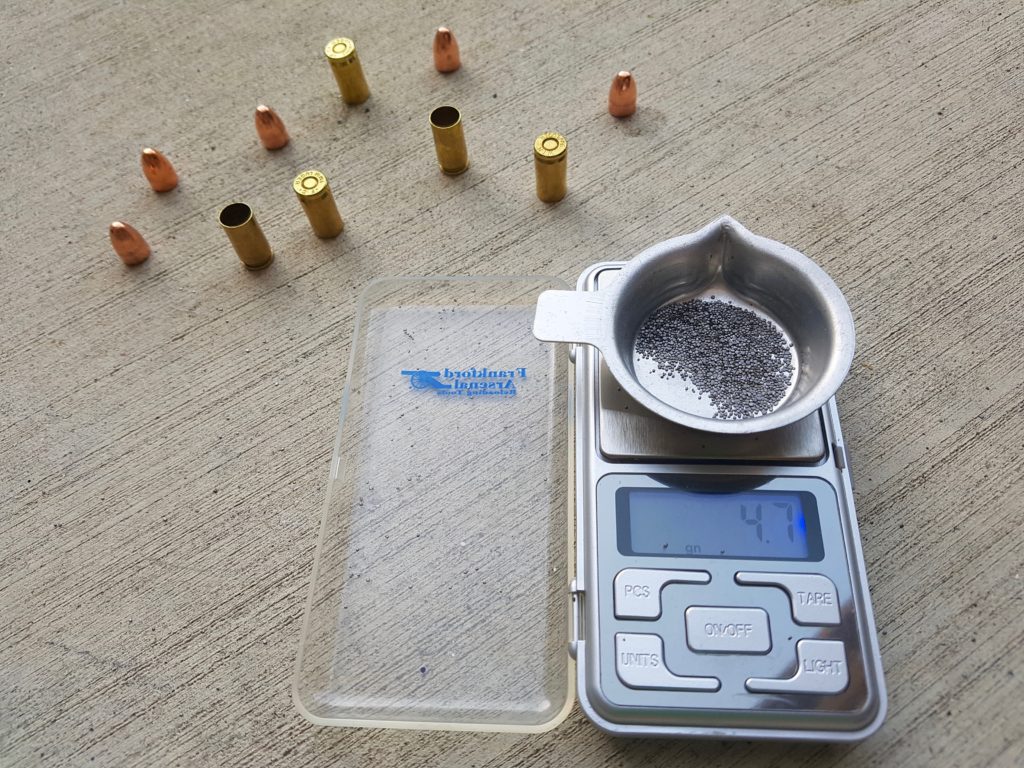 Lastly, I checked the weights of the projectiles and found them all to be within .1 gr of 115 gr.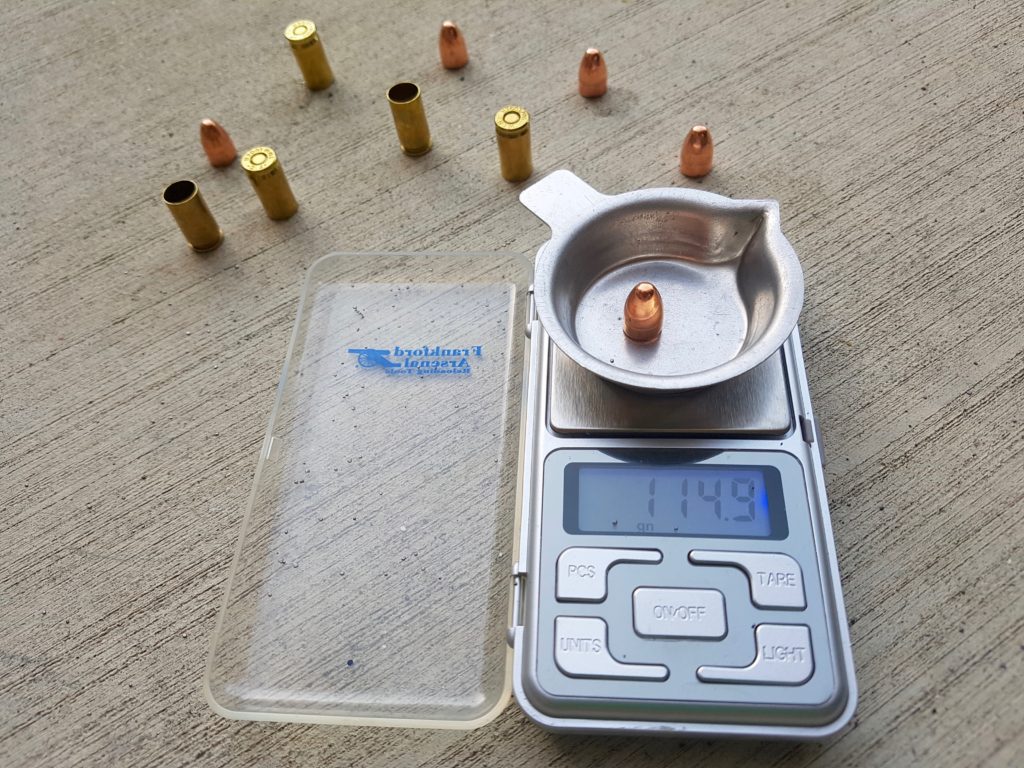 All in all…they do a better job in variance than I do for my own reloads.
.223 Reloads
Now onto the same thing for .223 rounds.  First…the OAL.  Slightly more variance but I found the average to be 2.211″ which works fine.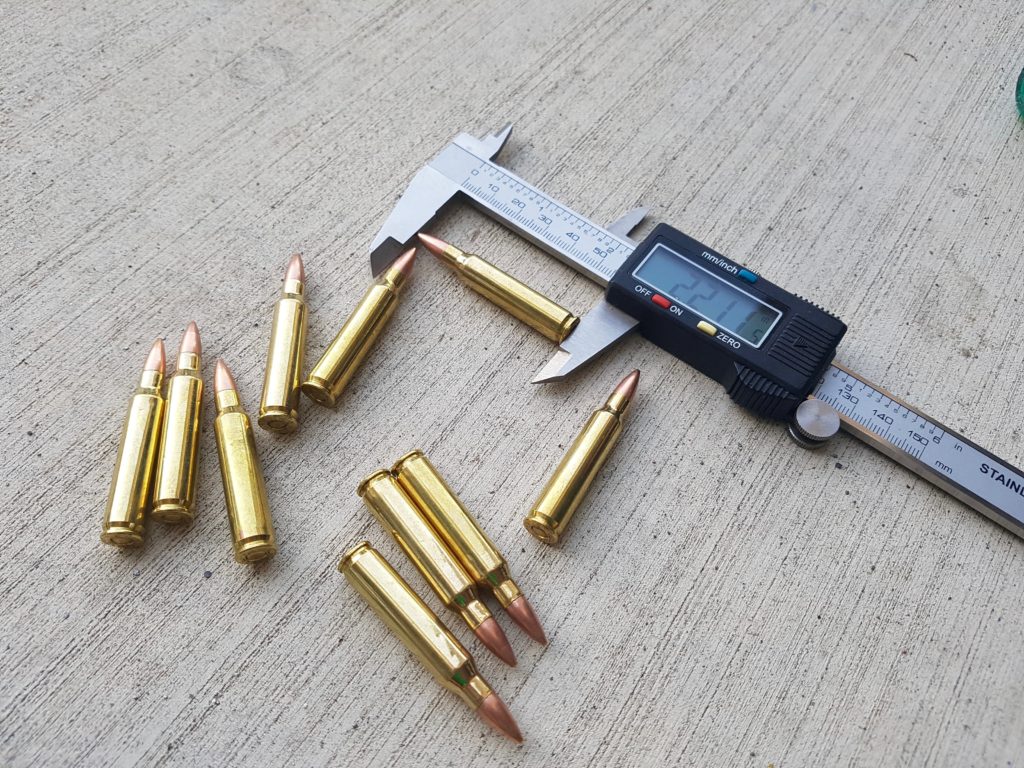 An extra step I do for all my .223 reloads is to see if it passes the chamber check.  This means that it will safely fit in mil-spec chambers without a hitch.
I'm glad to say the randomly selected ones do.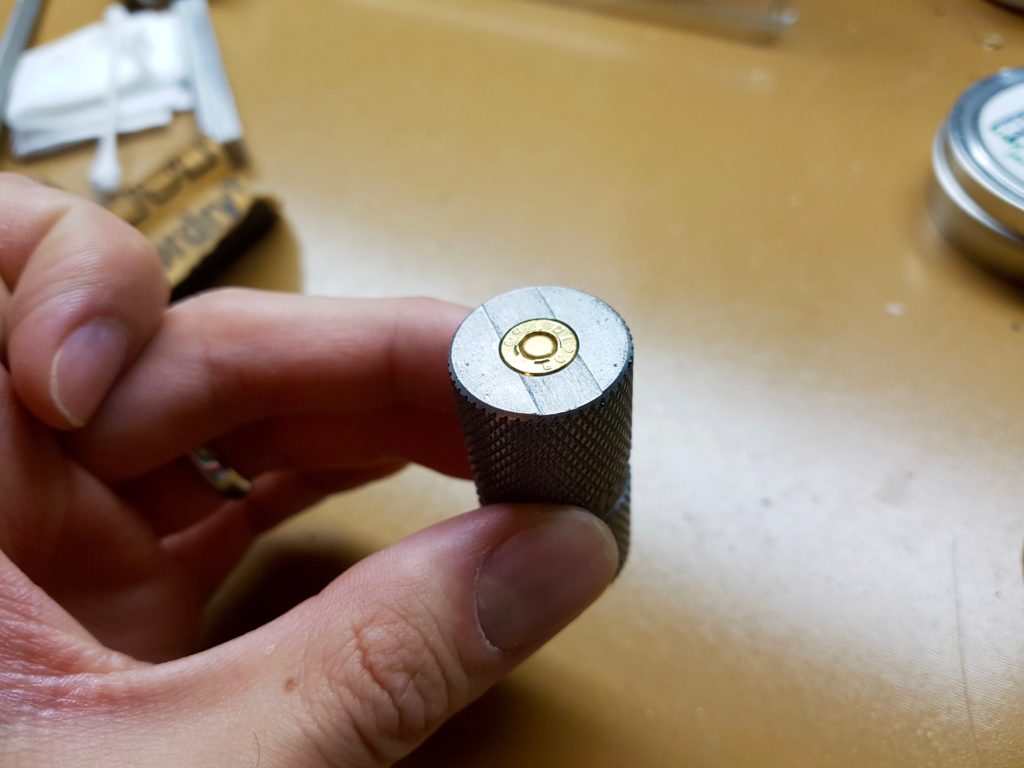 Powder was on point with .1 gr variance of the 24.0 average.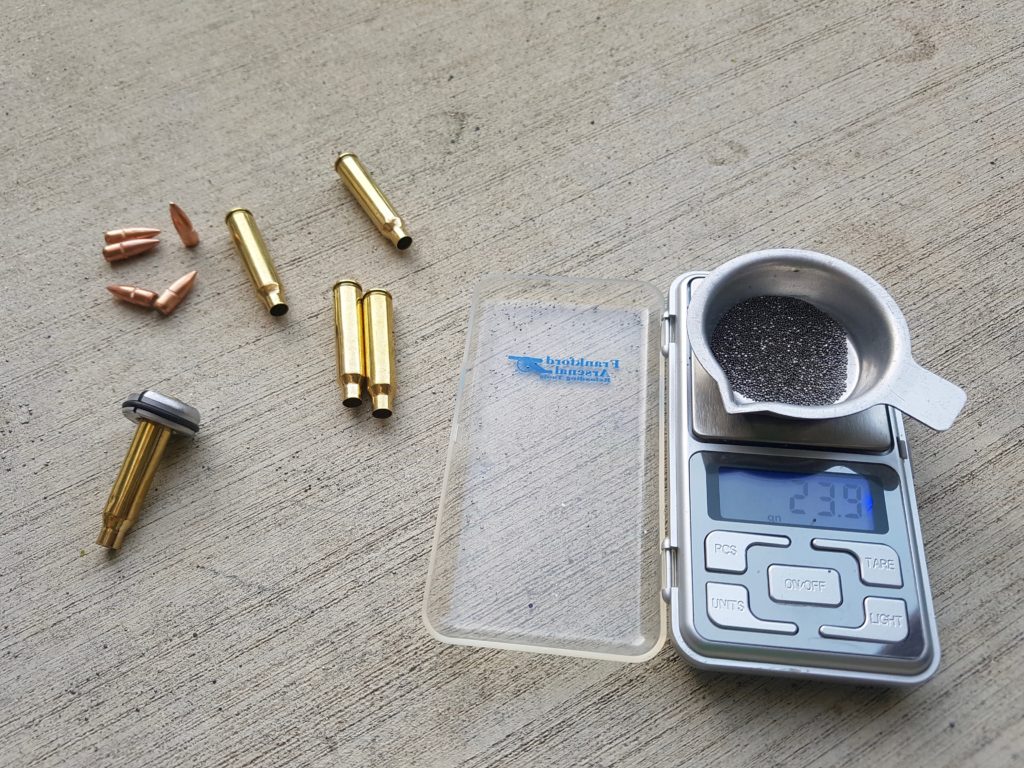 And the bullets were fine too at a 55 gr average.
Looks like they are cannelure (ridges on the side) with lead core exposed on the bottom.  What I use for my plinking .223 reloads.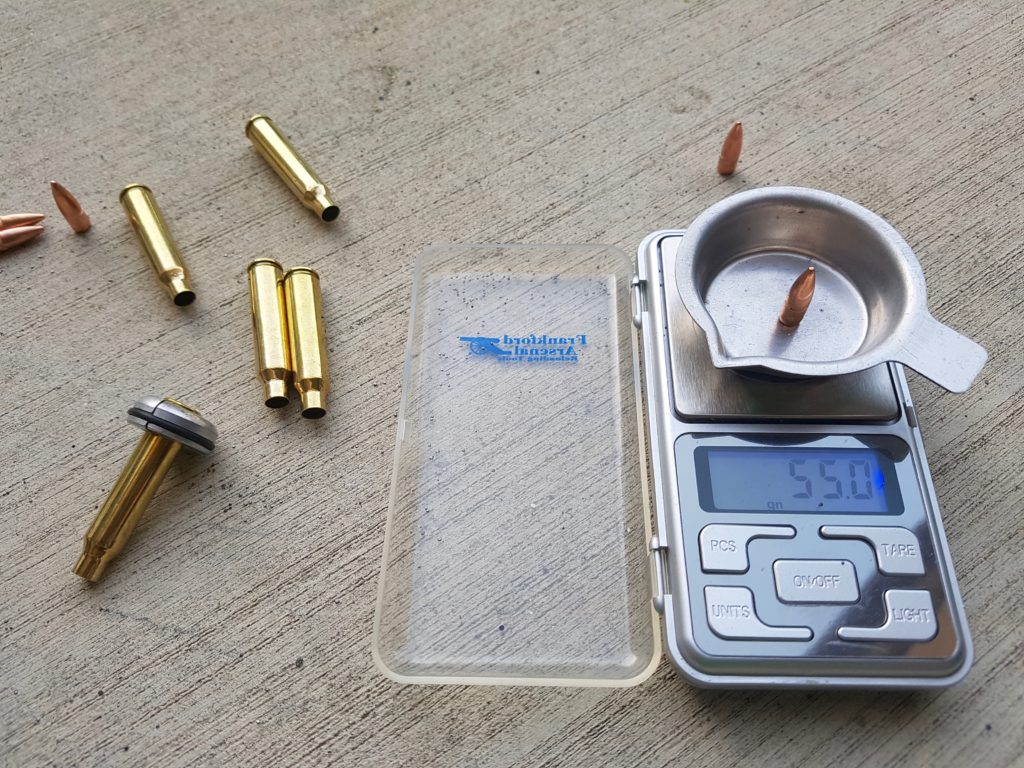 Same conclusion here…better than what I can do with reloading on my own.
Economics
So does it make sense to have a monthly ammo subscription?
They cover the most common handgun calibers: 9mm, .40, and .45 plus .223 for rifle.  Chances are you'll get what you want there.
Looking at the prices as of handgun on 2/12/2017: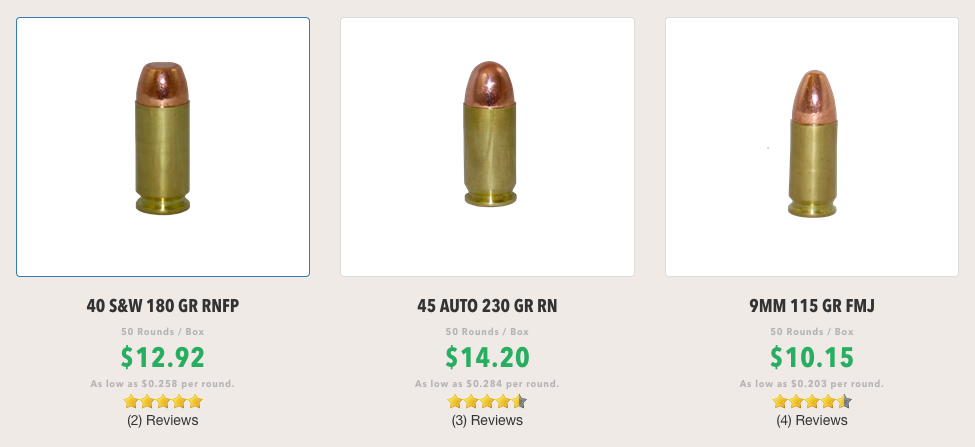 $10 a box of 9mm is pretty good…on par with a good deal on bulk ammo
But, unless you can shell out $200 at a time for 1000 rounds though, you're stuck buying several boxes at a time (at a higher price) or even worse…buying at the range which will charge 50-100% more.
So Ammo Subscription makes sense if you want to have a lot of ammo, but can maybe only afford a couple boxes a month.
One thing to look out for is shipping.  It comes out to be ~$20/month to ship one box of 9mm.  So don't do that.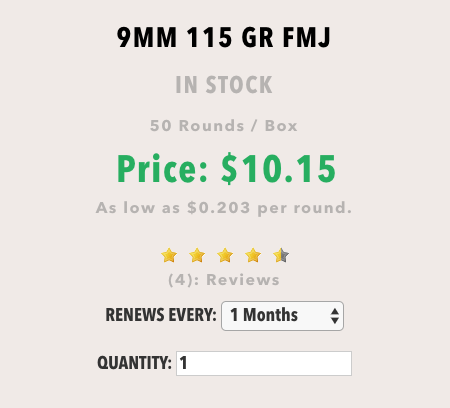 I'd recommend getting a couple (2-5 boxes) a month OR spacing it out on a longer duration (every 2 or 3 months).
Deals
The price is already pretty good if you're smart about the number of boxes and duration.
But since you're a Pew Pew Tactical reader and you've stayed until the end…I've got a sweet 5% off deal for you!
Just CLICK HERE to be taken to a special page.
And let us know how you like your ammo!