Welcome to a weekly series here on Pew Pew Tactical dedicated to the gun news you need to know.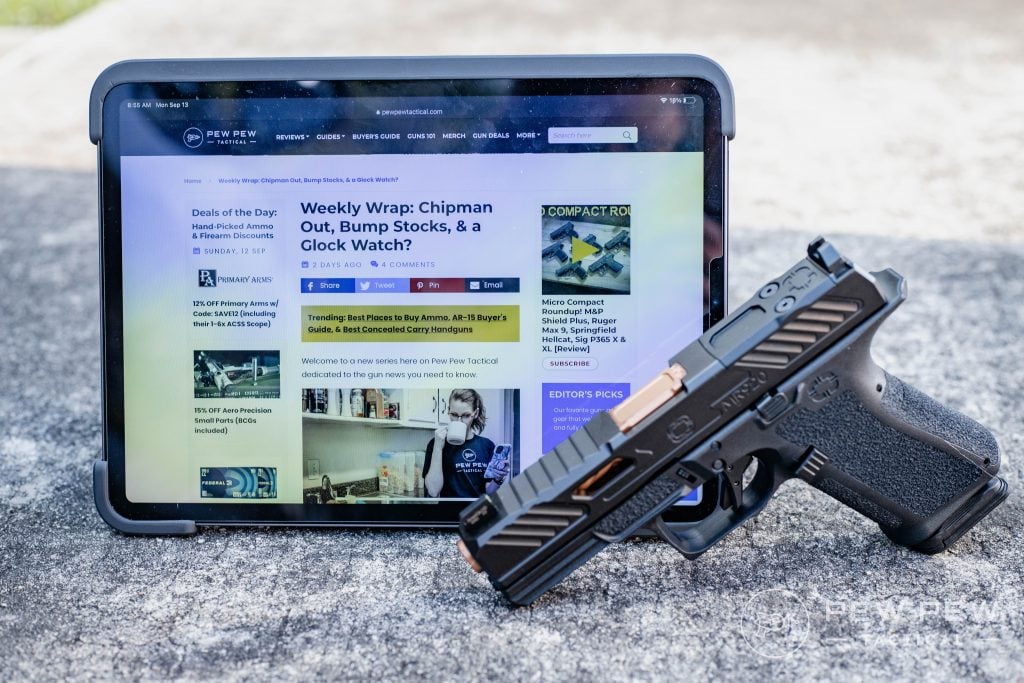 So, keep reading for this week's notable news headlines…
Table of Contents
Loading...
New York Revises Concealed Carry Laws in Light of Bruen vs. NYSRPA
Pro-2A groups face off once again with New York as the state unveiled new concealed carry laws this month, restricting where gun owners can carry and placing new requirements on the permit process.
The overhaul comes on the heels of a Supreme Court ruling overturning New York state's restrictions on concealed carrying in public last month.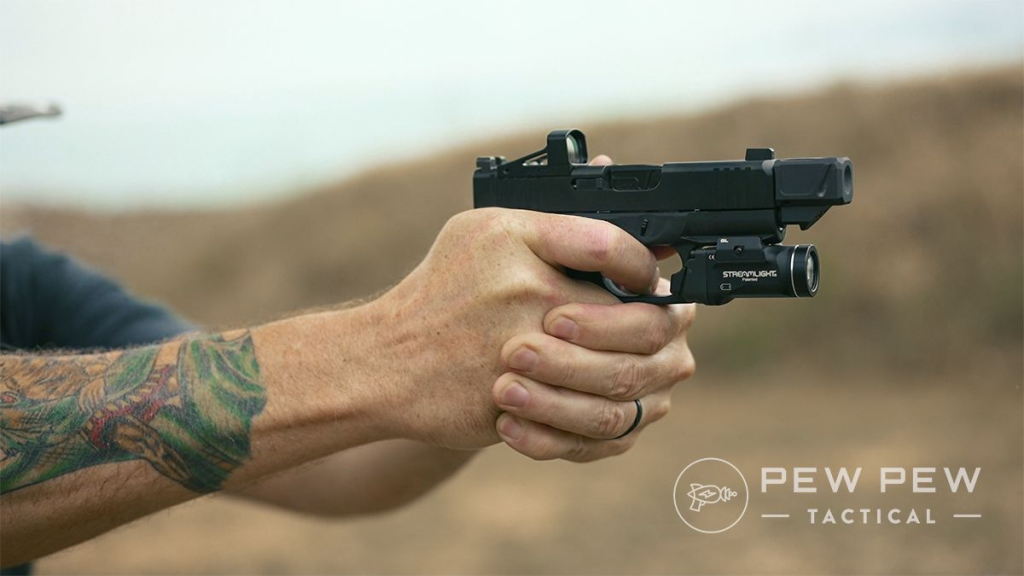 Prior to the Bruen vs. NYSRPA decision, New York Governor Kathy Hochul vowed to stand up to a pro-gun decision, and in early July, she did just that by signing the Concealed Carry Improvement Act.
The measure lays out key requirements for CCW licensing and outlines areas gun owners are not permitted to carry.
Under the bill, licensing agencies must interview anyone who wishes to obtain a CCW permit.
Interviewees must provide four character references, contact information for someone they currently live with, a list of social media accounts, and any other information the agency requires. The bill further states that licensees must be of "good moral character."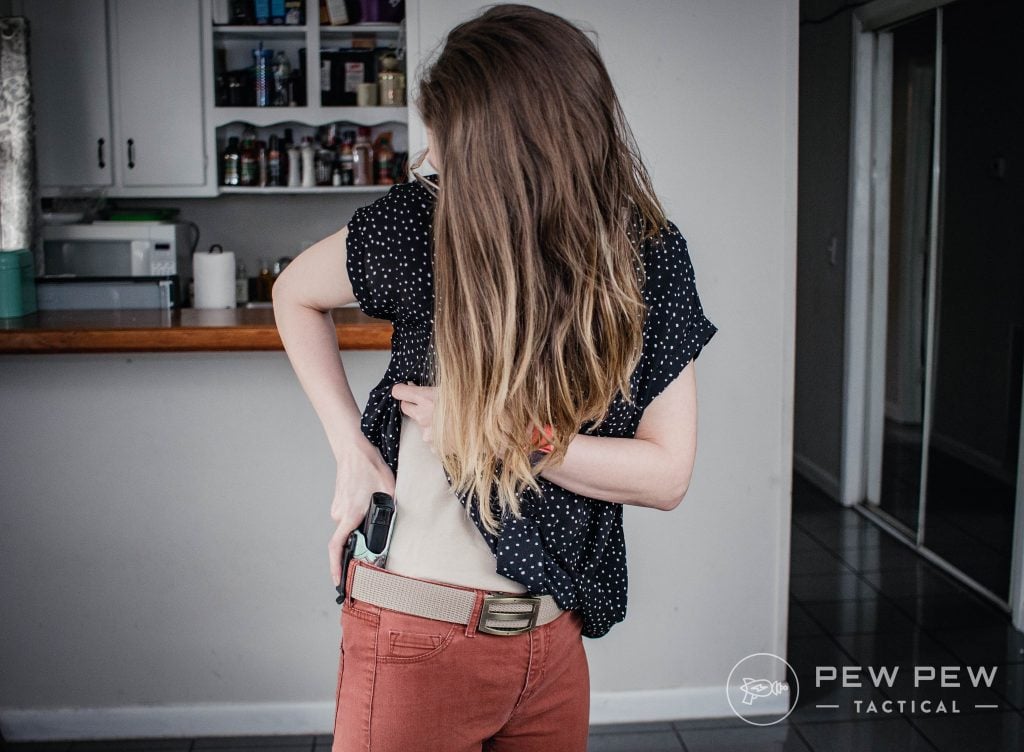 License holders would also be required to undergo 16 hours of in-person firearms training, including two hours of live rifle training at a range.
It also mandates that guns stowed in cars be unloaded — ammunition must be removed from firearm – and stored in an "appropriate safe storage depository out of sight from outside the vehicle." The bill specifically notes that a glove box does not count as a storage option.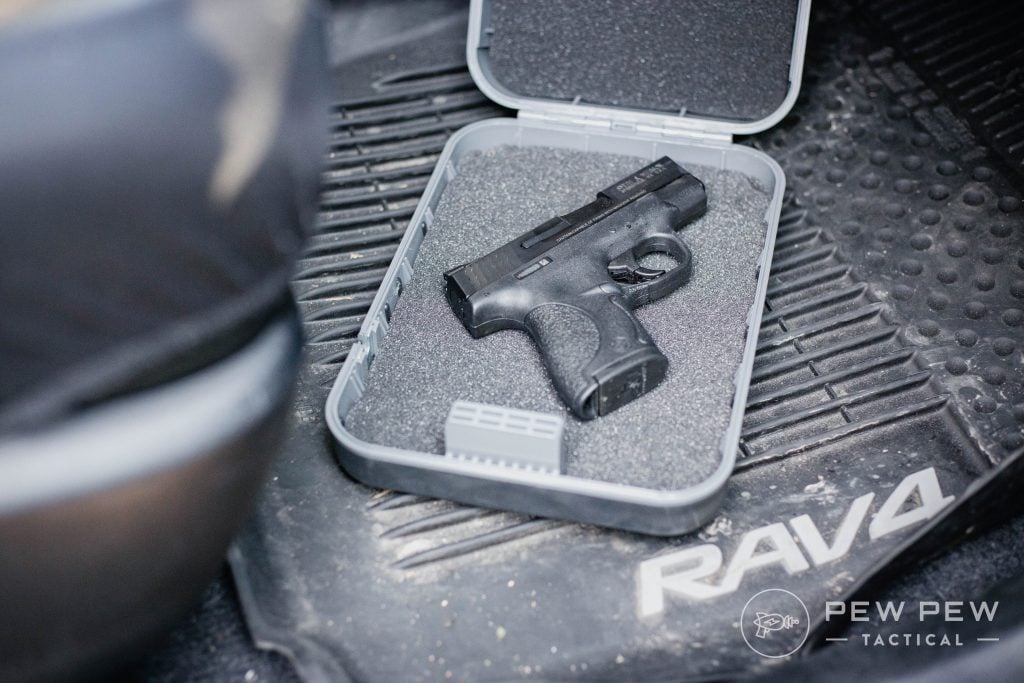 Additionally, a gun owner can be charged with criminal possession of a firearm if found carrying a gun on/at: government property, a range of health care facilities, places of worship, libraries, public parks, zoos, preschools, summer camps, educational institutions, mass transit hubs, anywhere where alcohol is consumed, theaters, concert venues, sporting arenas, casinos, polling places, public areas being used for special events, protests and Times Square.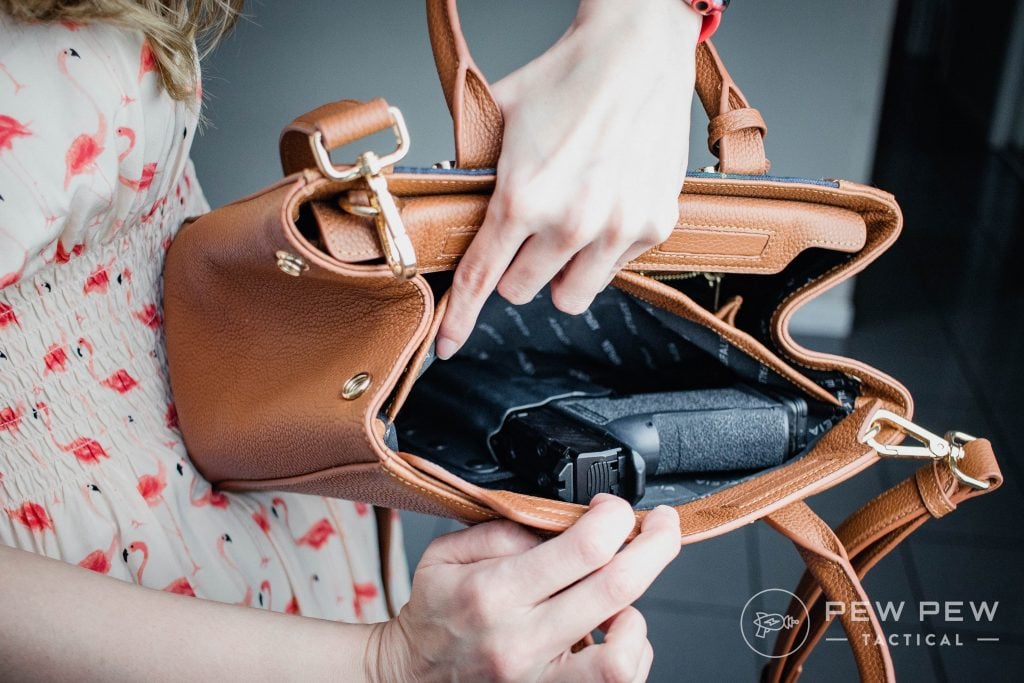 Licenses can be revoked at any time.
Gun Owners of America challenged the bill in court, filing a complaint that alleges the state intentionally created a more restrictive and difficult "scheme."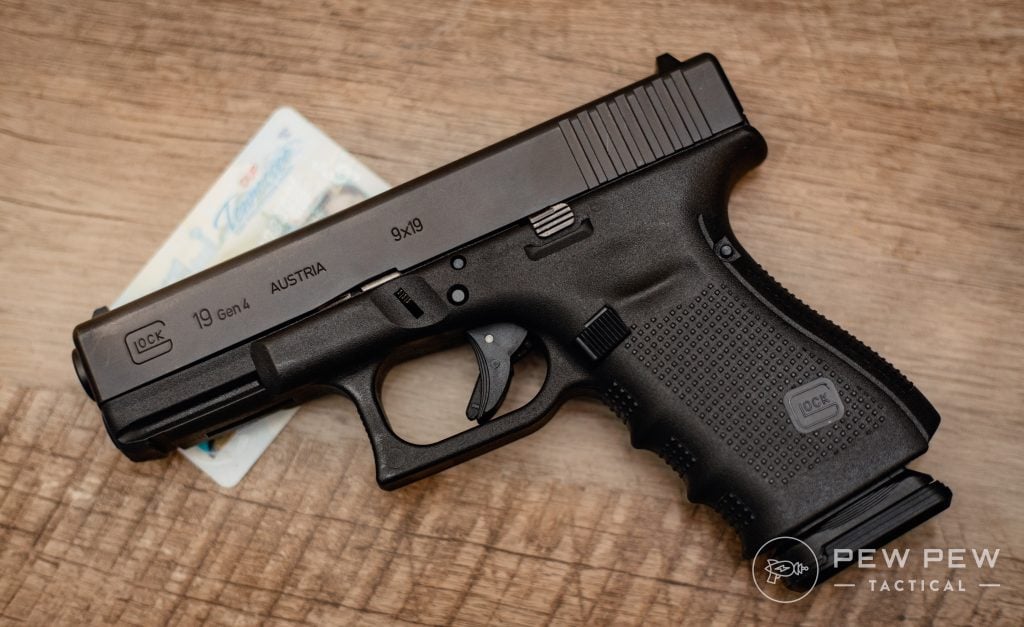 "This new bill, rushed through the extraordinary session and passed without the required public posting, comment and debate, has now introduced a slew of new, unprecedented, and blatantly unconstitutional impediments to New Yorkers in their attempt to exercise their constitutional right to armed self-defense outside the home," the complaint says.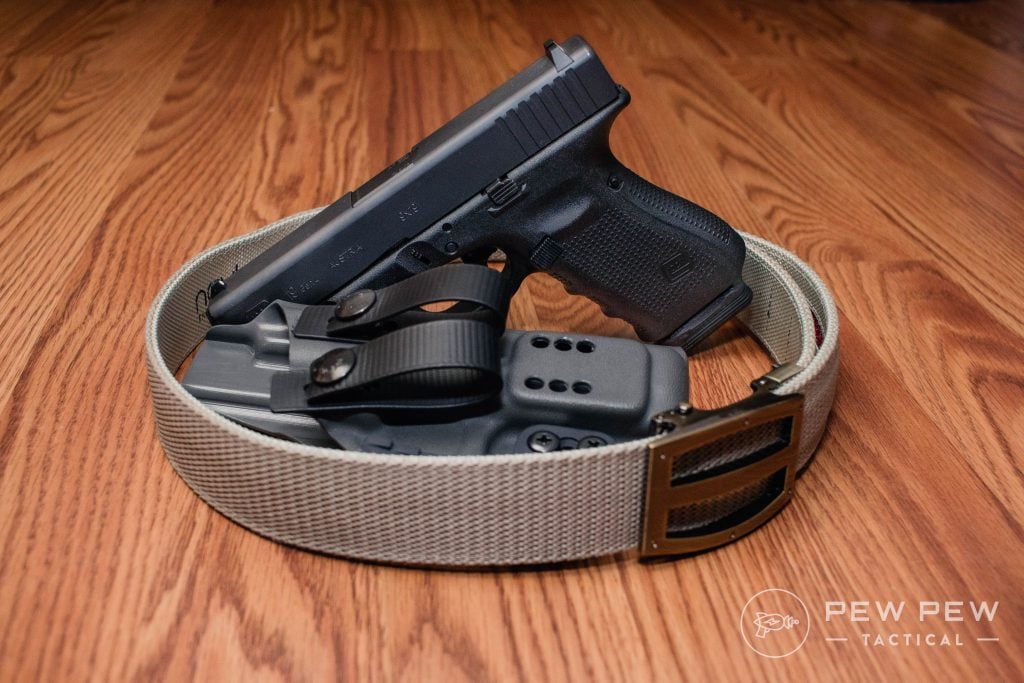 "The bill, ironically called the Concealed Carry Improvement Act, is instead New York's attempt to flout the Supreme Court's holding in Bruen. Instead of complying with that decision, the Assembly and Senate, with the Governor's glowing approval, have promulgated several blatantly unconstitutional new infringements of the enumerated right to keep and bear arms."
The lawsuit has been filed in federal court and is currently winding its way through the system.
California Targets Youth Sports Shooting, Says Gun Rights Groups
California Gov. Gavin Newsom put ink to paper on AB 2571 – a bill that would prohibit gun companies from "advertising or marketing any firearm-related product, as defined, in a manner that is designed, intended, or reasonably appears to be attractive to minors."
Likening firearms to alcohol, cannabis, and tobacco, the law attempts to regulate the marketing and advertising of guns to youth.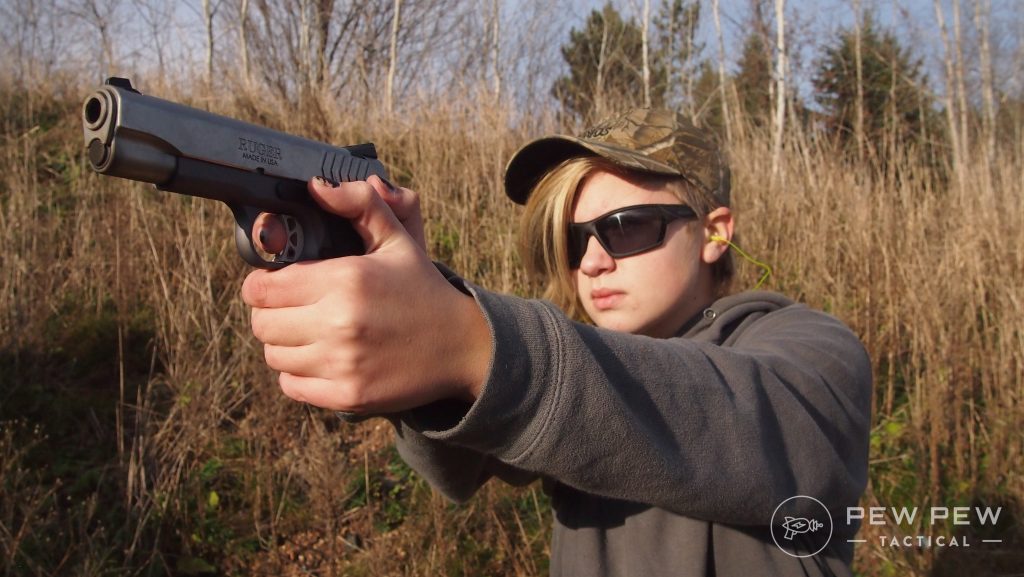 But some gun rights organizations say this law will hamper youth shooting sports within the Golden State.
California Rifle & Pistol Association, Second Amendment Foundation, and Junior Sports Magazines, among others, plan to challenge the bill in court for violating the First Amendment.
"The First Amendment also protects non-misleading commercial speech promoting lawful products or services. That protection is at its highest when the products or services are themselves independently protected by other fundamental rights," the complaint argues.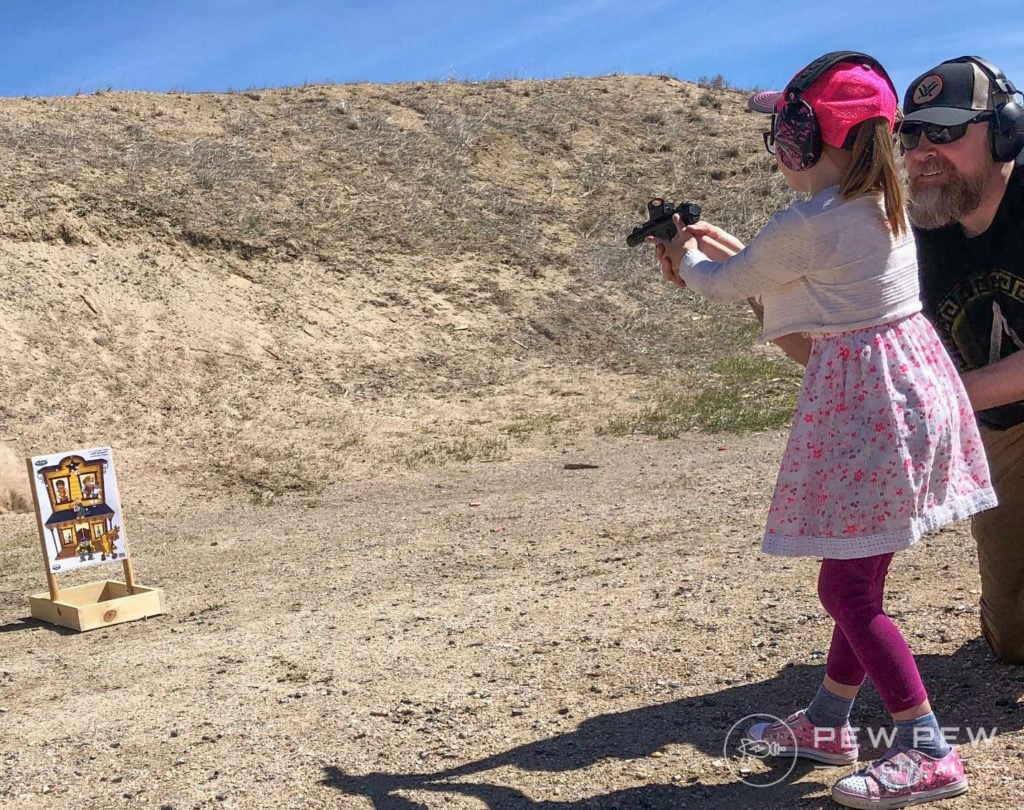 "And the sale of firearms, ammunition, and firearm parts and accessories is not only legal, but also constitutionally protected by the Second Amendment."
While the bill does allow some exemptions based on entertainment, pro-2A groups said they're still concerned about the consequence of the bill.
Junior Sports Magazines, the publisher of a youth-centric magazine called Junior Shooters, took specific aim at the bill, saying that it could threaten free speech and publications within the state.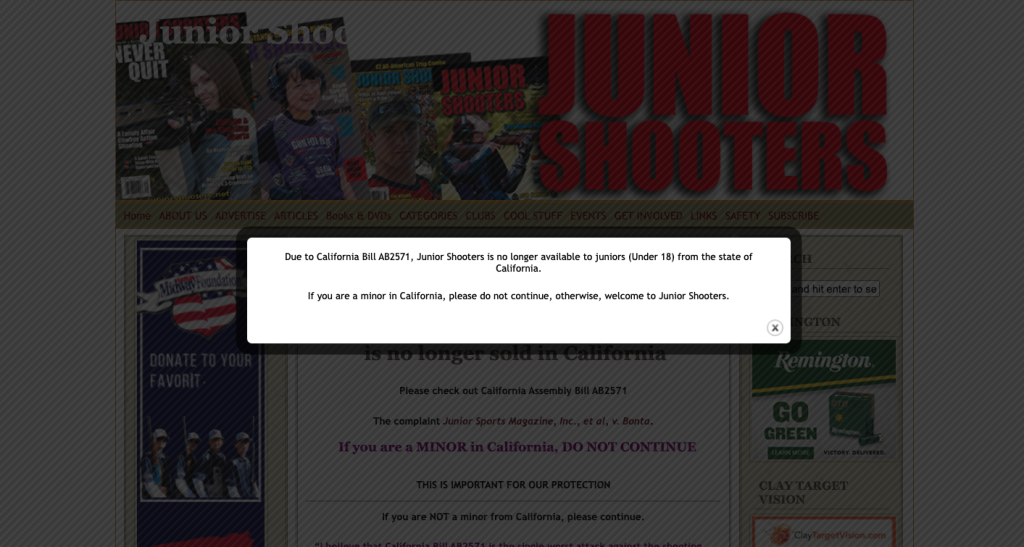 The magazine says it "answers questions young and beginner shooters have about firearm safety, guns and gear, protective gear, and more. The magazine also provides information on how to get started in the shooting sports, shooting events, youth shooting organizations and clubs, as well as scholarships available to youth shooters."
For his part, Newsom applauded the bill, even touching on the recent Supreme Court ruling on Bruen v. NYSRPA.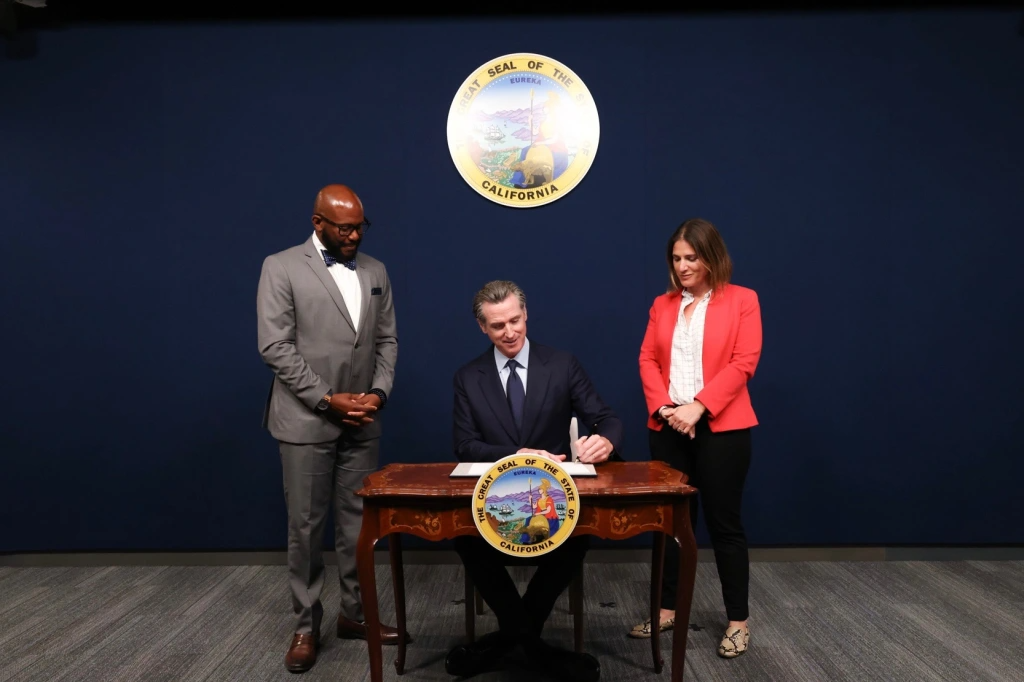 "From our schools to our parks to our homes, our kids deserve to be safe – in California, we're making that a reality. As the Supreme Court rolls back important gun safety protections and states across the country treat gun violence as inevitable, California is doubling down on commonsense gun safety measures that save lives," Newsom said in a press release.
"The lives of our kids are at stake and we're putting everything on the table to respond to this crisis."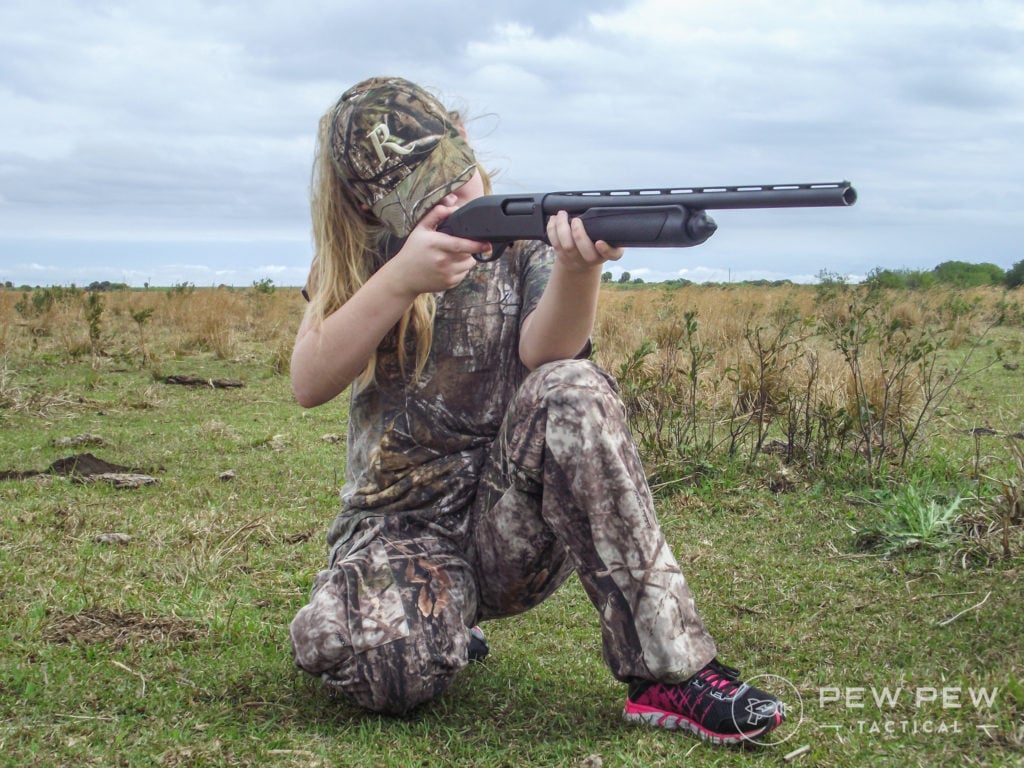 Dettelbach Confirmed as New ATF Director
Steve Dettelbach, the Biden Administration's second choice for ATF Director, has been confirmed and will officially head the Bureau of Alcohol, Tobacco, Firearms and Explosives.
After a narrow Senate victory, 48-46, Dettelbach became the first appointed ATF Director since 2015.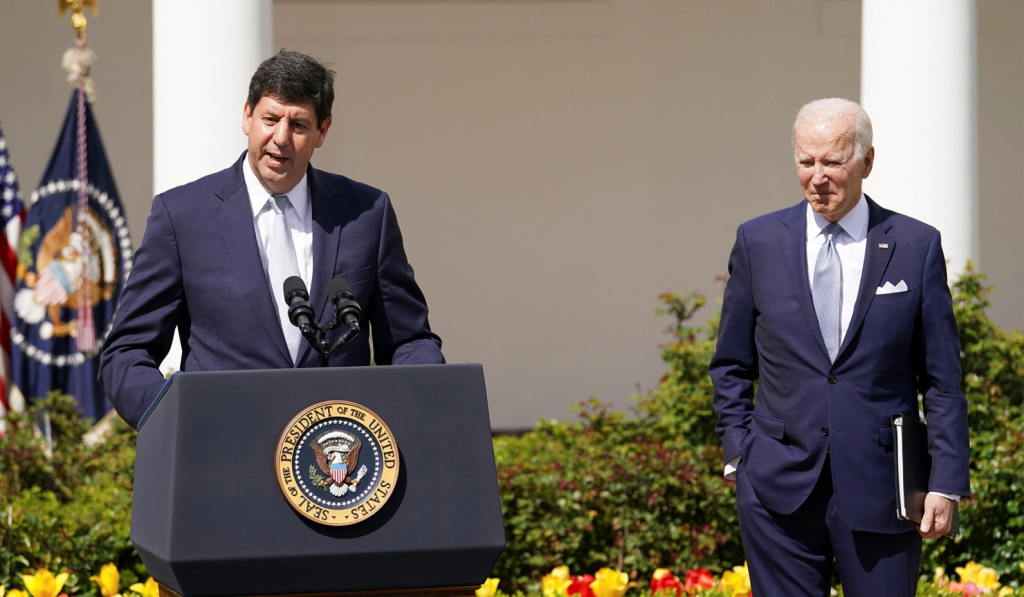 Dettelbach is a former Obama-appointed U.S. Attorney with a track record of supporting assault weapons bans, universal background checks, and "tighter restrictions" on gun purchases.
The Biden Administration applauded the appointment, saying that they intend to keep momentum when it comes to cracking down on guns.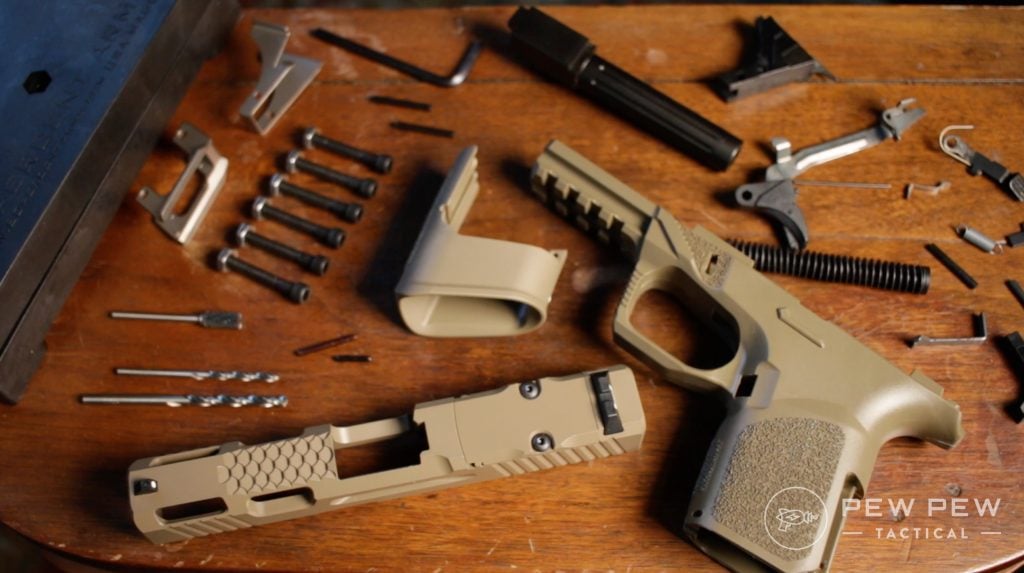 "I will continue to call on Congress to build on this momentum and ban assault weapons, expand background checks, and pass safe storage laws. At the same time, my Administration will build on our record of taking historic executive action," President Biden said via press release.
"And as ATF Director, Steve will play a leading role in ensuring robust implementation of the Bipartisan Safer Communities Act and driving forward other executive actions to fight crime and save lives."
Dettelbach's appointment comes after the White House attempted to put David Chipman in the spot last year. They later rescinded the nomination over uproar regarding Chipman's past.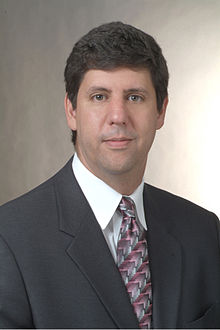 While anti-2A groups like Moms Demand Action cheered the appointment, pro-2A groups admonished the move.
"The Senate failed the People today," the Firearms Policy Coalition said in a statement.
"The purpose of agency directors is to serve ministerial duties, not to subvert law and cheerlead the abrogation of our rights. By confirming an anti-rights zealot to helm one of the nation's most infamous agencies, the Senate has all but promised that the ATF will continue, or even worsen, its violations of the trust of the People."
SAAMI Approves .30 Super Carry as New Pistol Cartridge
The Sporting Arms and Ammunition Manufacturers' Institute officially welcomed Federal's latest innovation, the .30 Super Carry, recognizing it as a new pistol cartridge for standardization.
Federal's .30 Super Carry launched earlier this year, with brands like Smith & Wesson and Nighthawk already making guns for the cartridge.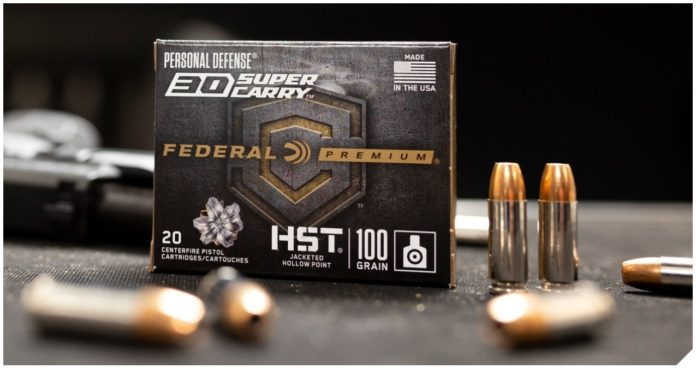 The .30 Super Carry boasts a 100-grain bullet with a velocity of 1,250 fps and a 115-grain bullet with a velocity of 1,150. Maximum average pressure stands around 52,000 psi.
The round was marketed as a nice bridge between .380 ACP and 9mm. Measuring roughly the same length as a 9mm, it offers more power than a .380 but can fit in guns smaller than typical 9mms.

SAAMI was founded in 1926 at the request of the federal government to promote safety in the firearms industry by creating standards and providing technical data.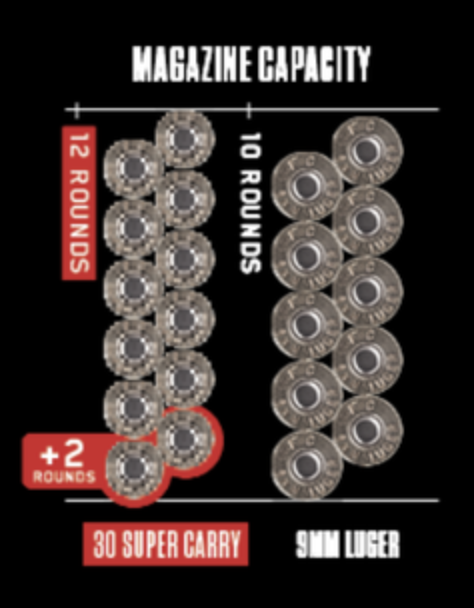 An official nod from SAAMI moves a cartridge into the mainstream, allowing ammo makers to load their own versions and firearms manufacturers to offer up guns designed to work with it.
What do you think of the headlines above? Let us know in the comments. Also, catch up on other Weekly Wraps or news in our News Category.