Welcome to a new series here on Pew Pew Tactical dedicated to the gun news you need to know.
Brought to you by our Managing Editor Jacki — a gun journalist and devoted newshound — each Saturday, the Weekly Wrap will bring you a round-up of news buzzing around the gun industry.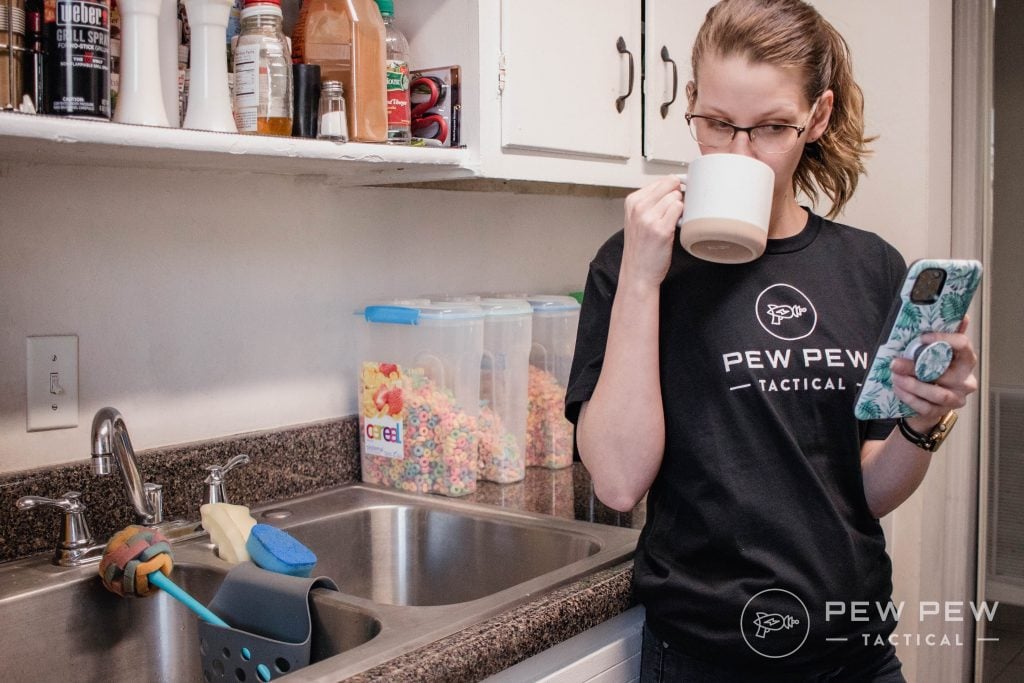 So, keep reading for this week's notable news headlines…
Table of Contents
Loading...
NY Gov. Signs "Ghost Gun" Laws, DIY Firearms Now a Felony
New York Governor Kathy Hochul signed a new law this week outlawing so-called "ghost guns" in the state.
Billed as the "nation's toughest restrictions," the Jose Webster Untraceable Firearms Act and the Scott J. Beigel Unfinished Receiver Act outlaws the possession of unfinished frames or receivers for New York residents.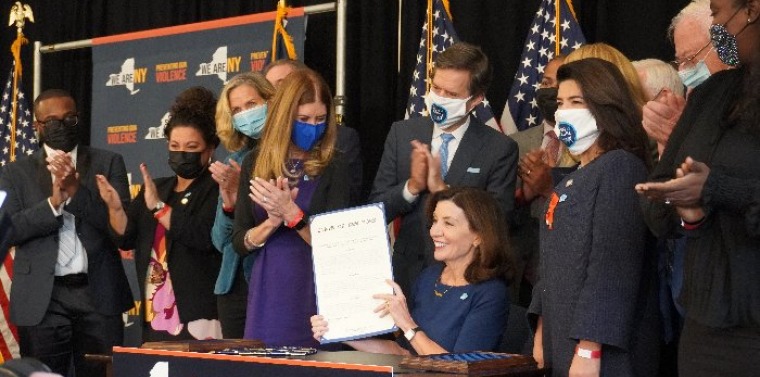 Under the acts, FFLs and licensed gunsmiths may still possess incomplete firearms but must register them.
Any individual in possession of unregistered/unserialized frames, receivers, or completed firearms runs the risk of being slapped with Class D to Class E felonies. Class E felonies can result in prison time of up to five years.
The term "ghost gun" commonly refers to DIY firearms parts and kits that allow users to build a non-serialized firearm.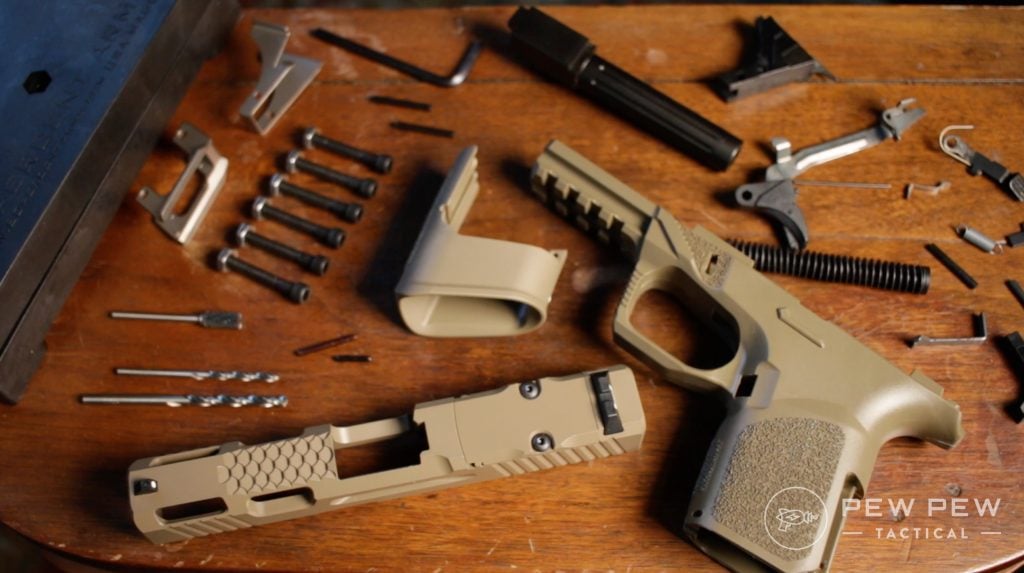 Gov. Hochul took over for former NY Gov. Andrew Cuomo after he resigned in August over sexual harassment allegations.
"Gun violence is a public health and public safety crisis that must be dealt with aggressively," Gov. Hochul said.
"Working with partners at all levels, my administration will continue to crack down on the distribution and possession of dangerous weapons and put an end to the gun violence epidemic."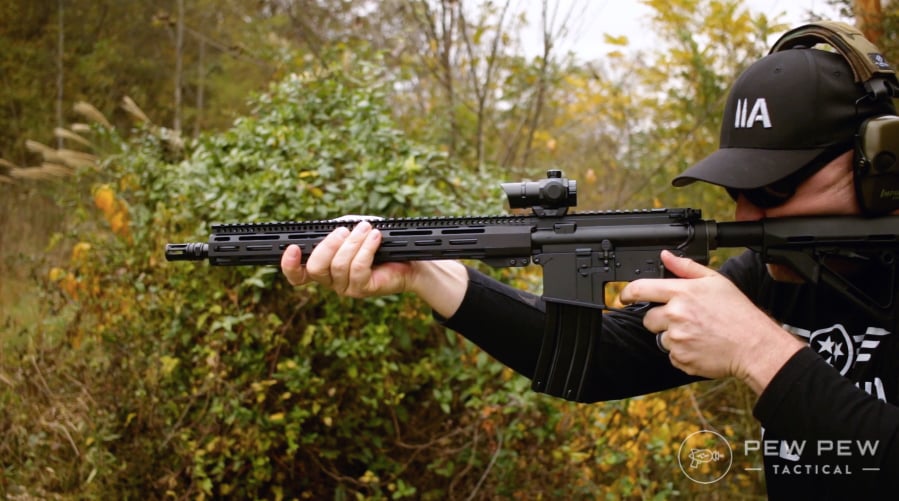 The laws will take effect in 180 days. Owners of unfinished frames and receivers will have 360 days to voluntarily surrender the products to law enforcement or have them serialized and registered.
For those in possession of a completed build, the law allows a 6-month grace period to either turn them in to police or register and serialize.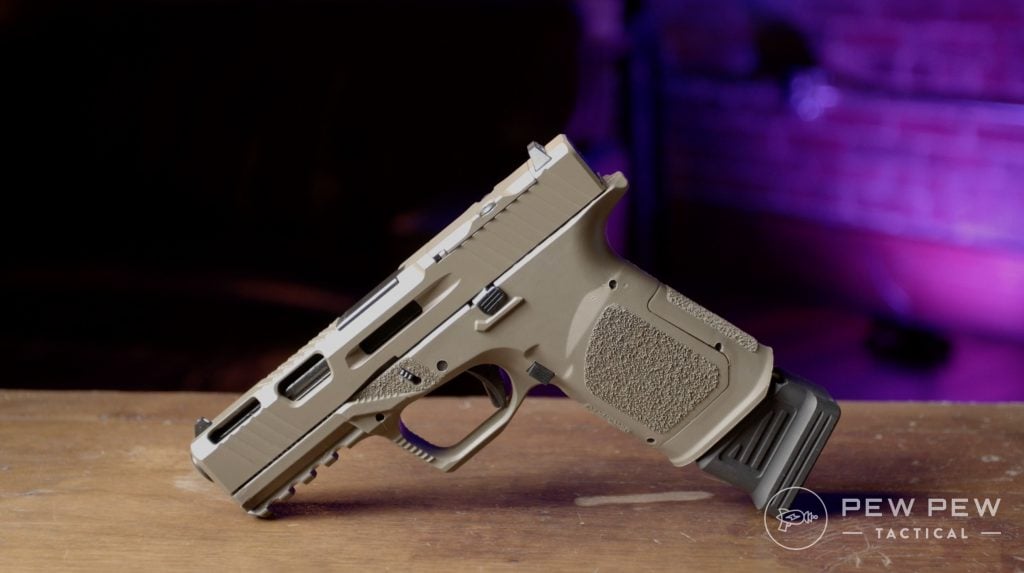 This comes a few months after President Biden announced Executive Actions targeting DIY kits and braces. You can read more about that in our full write-up of Biden's actions.
Red Flag Seizure Bill Moves from House Committee to Congress
After a seven-hour hearing, the Federal Extreme Risk Protection Order Act moved out of the house judiciary committee and can now be taken up on the Congressional floor.
Introduced by Rep. Lucy McBath, D-Georgia,  H.R. 2377 would allow law enforcement and family members to petition a federal judge to suspend a subject's gun rights for 14 days in an ex-parte proceeding. The order can also be extended up to 180 days.
In addition, the subject's name would be entered into the National Instant Criminal Background Check System, flagging them and preventing FFLs from transferring a firearm to them.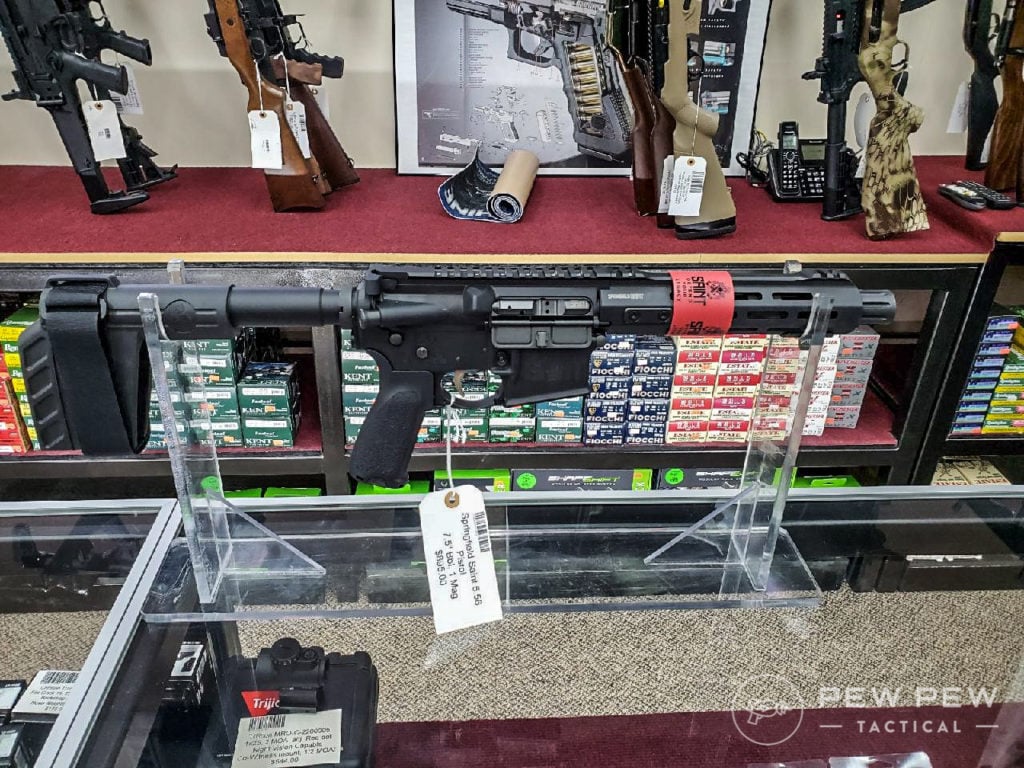 Ex-parte proceedings are those in which subjects are not present to defend themselves. 
While anti-gun groups cheered the move, gun advocates said the proposed bill would strip gun owners of essential rights.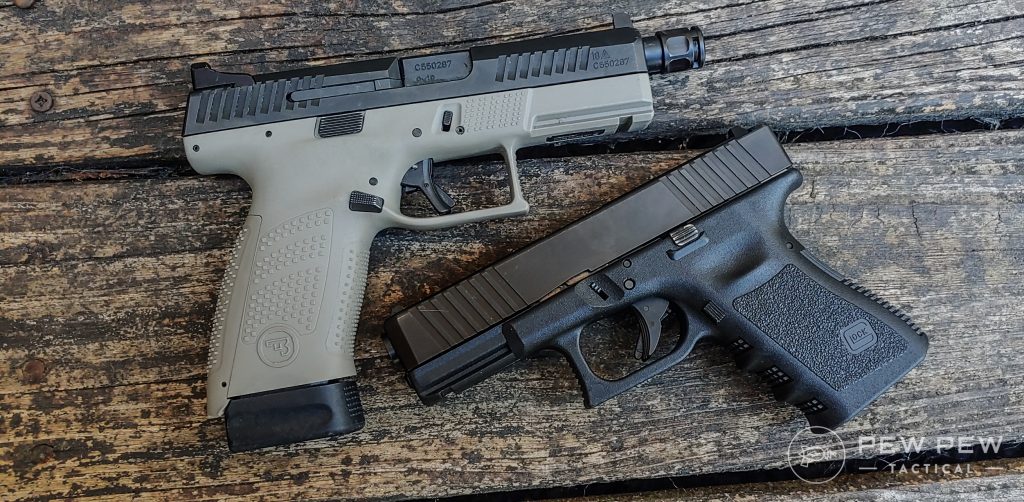 "By depriving individuals of their property and rights without having been charged, arraigned, or convicted of a crime, this bill violates Constitutional due process rights set out in the Fifth and Fourteenth Amendment," U.S. Rep. Jim Jordan, R-Ohio, said during the hearing.
Red flag laws are a hotly debated topic, with the issue even coming up in a defense bill last month.
To read more on red flag laws, check out our article here.
Ohio Panel Moves to Allow Constitutional Carry & End Sales Tax on Guns, Ammo
An Ohio panel is moving forward with a bill that would allow Ohio residents to carry a gun without a permit.
Otherwise known as Constitutional Carry, if passed, Ohio would become the 22nd state to abolish the need for a permit to carry.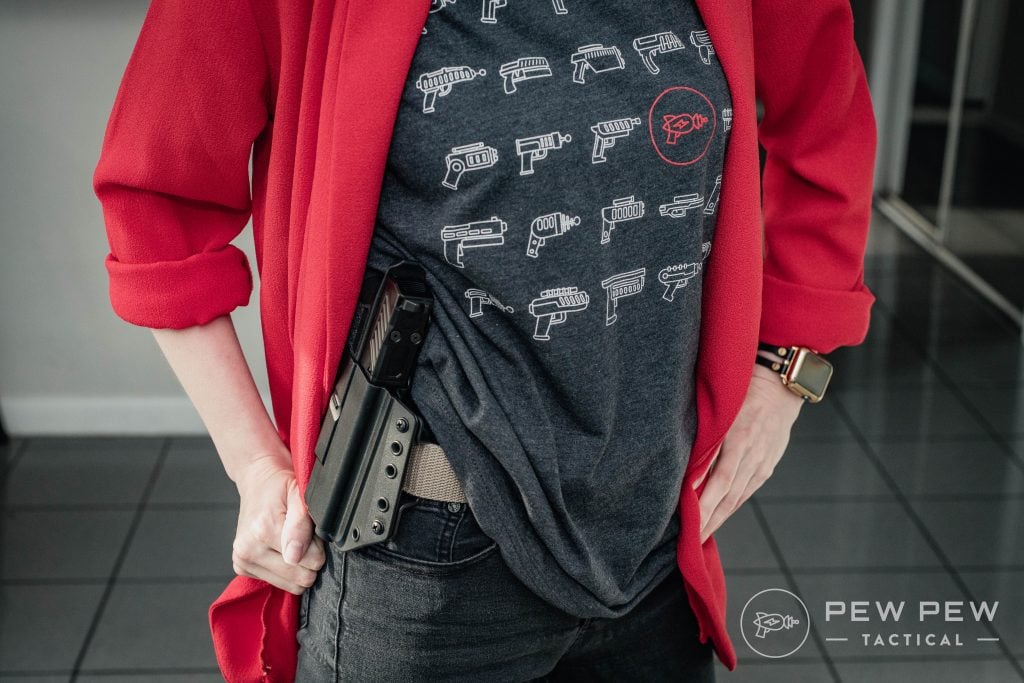 Committee Chairman Rep. Shane Wilkin, R-Hillsboro, said HB 227 is designed to support law-abiding gun owners.
"This bill supports the constitutional rights and freedoms of law-abiding Ohioans," he said.
"Criminals aren't going to follow the law. I proudly stand in support of ensuring law-abiding Ohioans are able to protect themselves and their loved ones."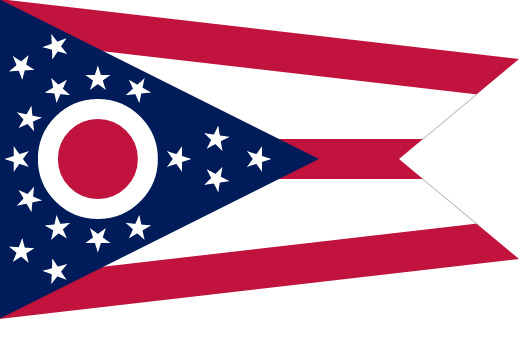 Though the bill would end the need for a license to carry, handgun license programs will continue to operate in the state, and permits issued to Ohio residents who want one. This would allow Ohioans to travel to and carry in other states with reciprocity.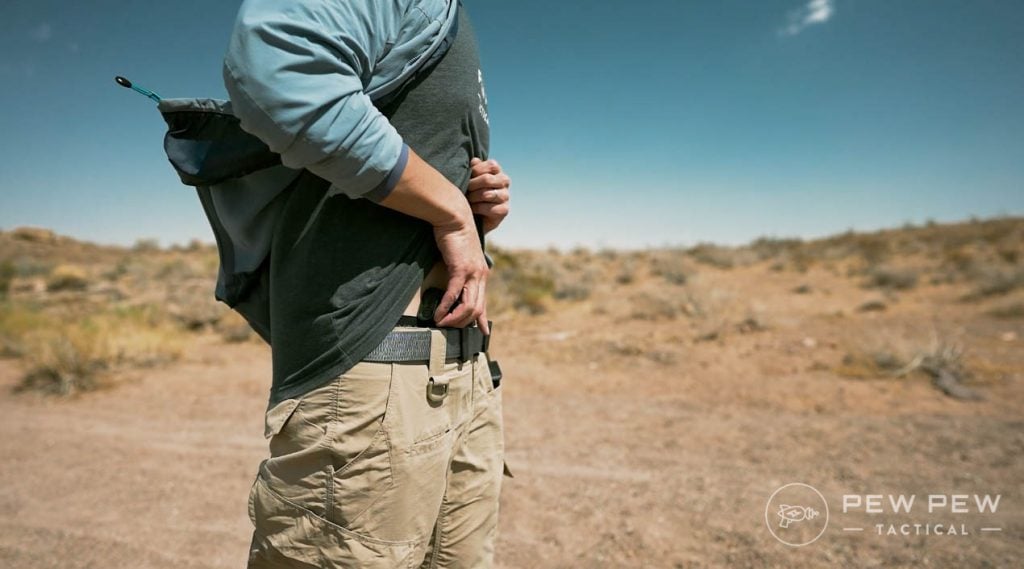 In addition to moving forward with Constitutional Carry, Ohio also put forth a measure to end sales tax on firearms, ammunition, and knives sales.
State Rep. Al Cutrona, R-Canfield sponsored the bill, saying that fundamental rights should not be taxed.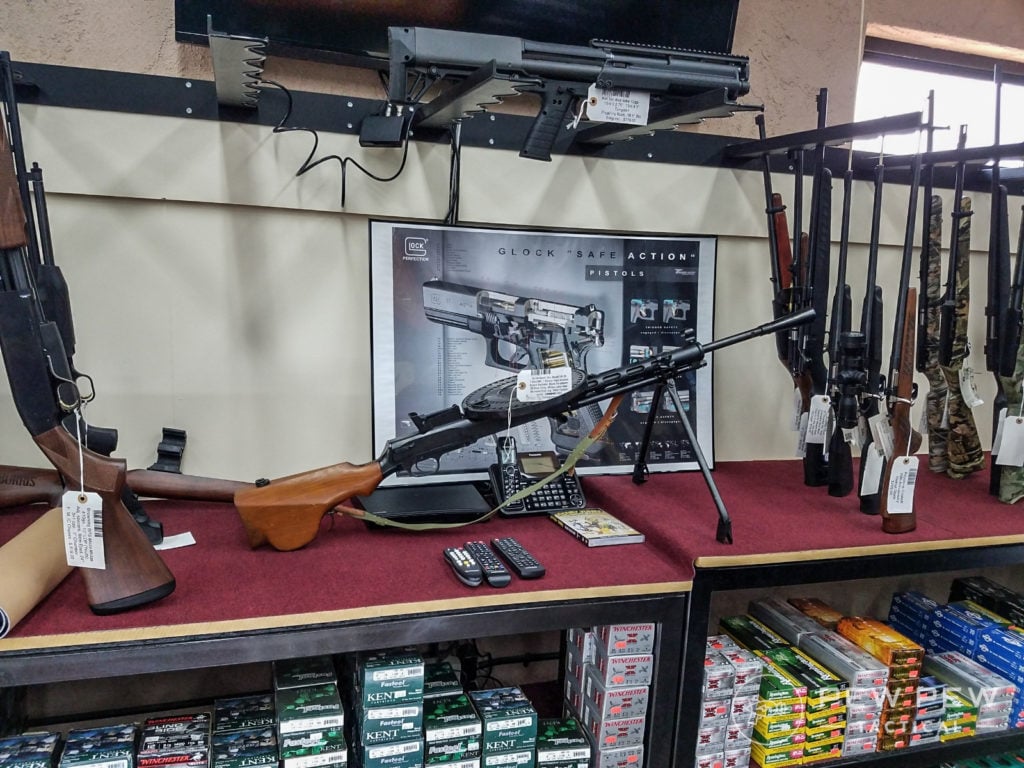 "This bill is an important way to promote our rights while also helping Ohio businesses and consumers," Cutrona said. "Rights guaranteed to us by the Bill of Rights should not be taxed."
Though other states hold "2A Holidays" where sales tax is temporarily suspended on firearms and ammo for a weekend, the Ohio measure would mark the first permanent end to sales tax on 2A related items.
Sales tax currently sits at 7.17% in Ohio.
SOG Unveils New Gear for Spring 2022
Renowned knife and gear maker SOG introduced new products to journalists this week, unveiling its Spring 2022 lineup.
Termed as the "most aggressive launch in the company's history," the new products look to expand on SOG's mission to bring quality knives to a variety of consumers.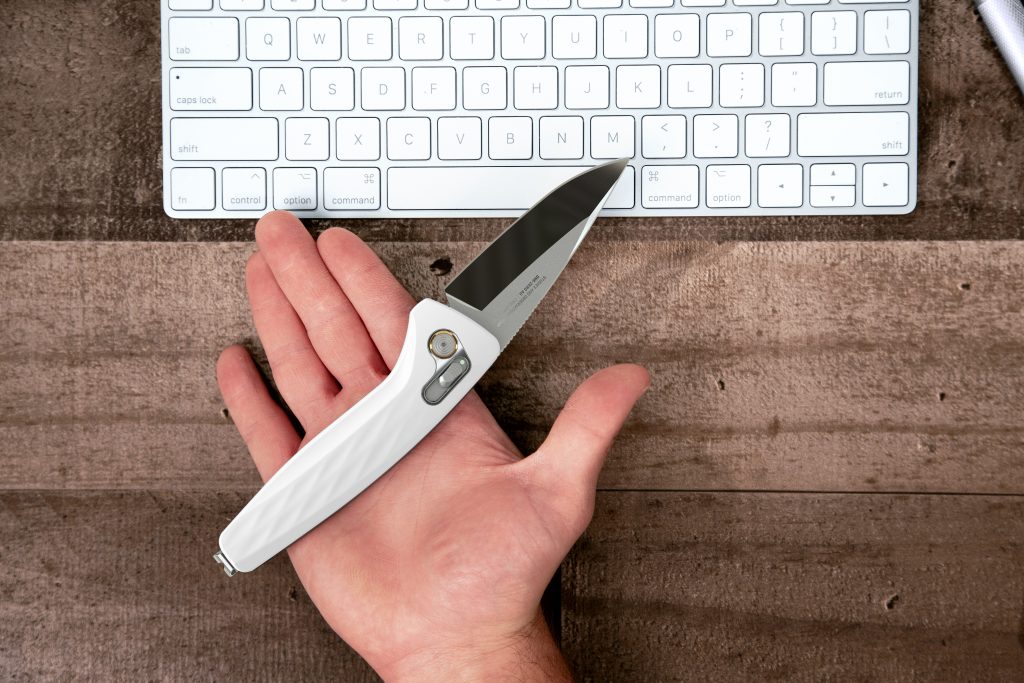 With offerings for both professional users (law enforcement, military, etc.) and everyday adventurers SOG says there's a product for everyone.
All in all, SOG is placing heavy emphasis on adjustability, granting knife users more options.
One of the most notable entries is the Altair – a knife designed specifically for ultralight backpackers. An adaptable knife, it aims to trim weight without sacrificing performance.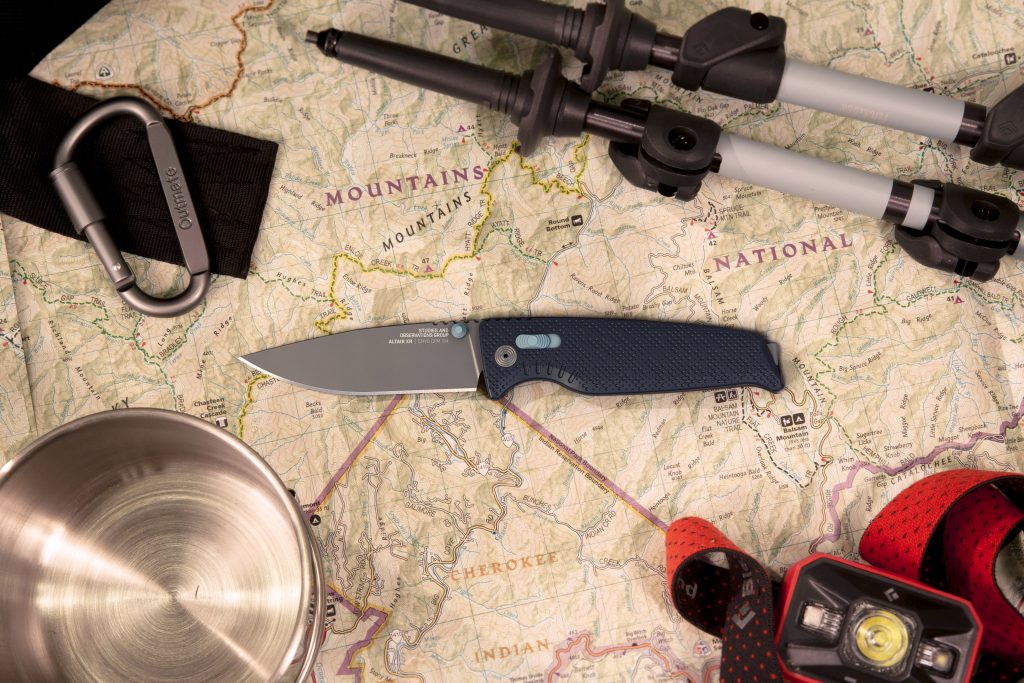 Another interesting option is the Recondo FX which ships with a sheath mounting system capable of a multitude of adjustments.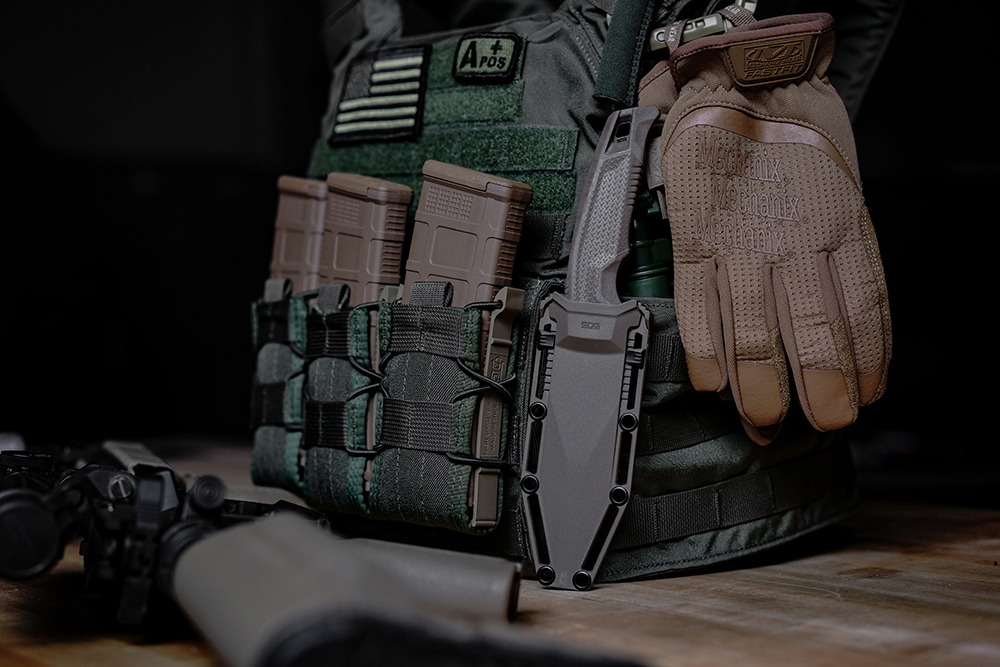 The Flash MT is a multi-tool that sticks to the lightweight, compact vibe of SOG's 2022 line. Sporting seven tools, it easily slips into a pocket.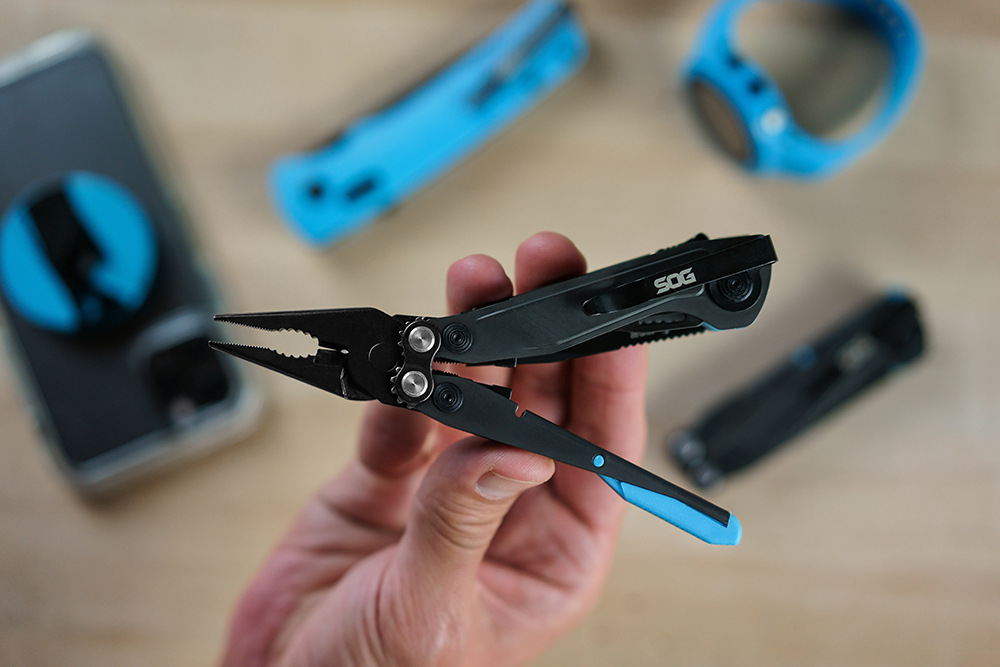 The full list of new knives/multitools includes:
Altair XR & FX
Aegis FX & AT-Tanto
Ultra XR- XHP
Flash MT
One-Zero AU & XR
Recondo FX
Pentagon XR LTE
Vision XR LTE
SEAL XR
12
at SOG
Prices accurate at time of writing
Prices accurate at time of writing
Silencer Central Banish 30 Wins Best Silencer of the Year Award
Guns & Ammo announced the winners of its yearly awards, with the Silencer Central Banish 30 earning top marks as the Best Silencer of the Year.
The Banish is a 9-inch titanium suppressor that can accommodate a range of calibers from .17 to .300.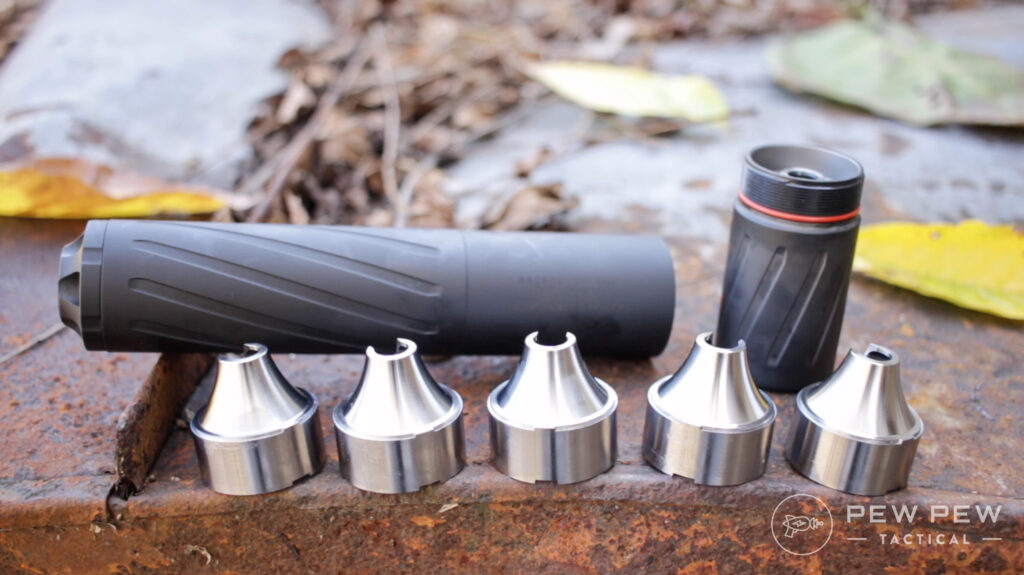 Guns & Ammo editors blessed the silencer with the award after testing various cans.
"During Guns & Ammo's evaluation, we noticed that not only did the silencer provide a significant reduction in sound, but also in recoil," they said. "It's clear that this is the most versatile product in the Banish line and it's perfect for in the field, shooting competitively, or practice."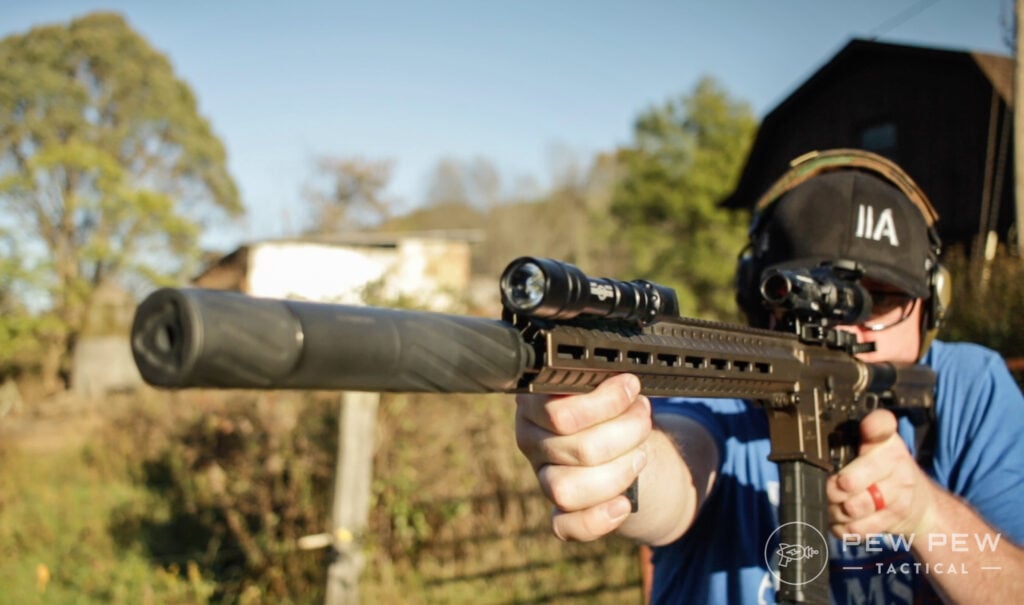 For their part, Silencer Central CEO Brandon Maddox said the company was honored to receive the prestige.
"The Banish line of suppressors is the product of more than 16 years of experience making and selling silencers and the Banish 30 is truly one of the most versatile rifle suppressors available today," he commented in a press release.
999
at Silencer Central
Prices accurate at time of writing
Prices accurate at time of writing
"The Silencer of the Year award is a welcome validation for the team that engineers and builds these dynamic suppressors."
PPT contributor Johnny took the Banish 30 for a test, so be sure to read up on his thoughts and opinions in our full review or watch the video below.
What do you think of the headlines above? Let us know in the comments. Got a hot news tip for us? Drop a comment below or shoot us an email at contact@pewpewtactical.com. Catch up on other Weekly Wraps or news in our News Category.