Welcome to a weekly series here on Pew Pew Tactical dedicated to the gun news you need to know.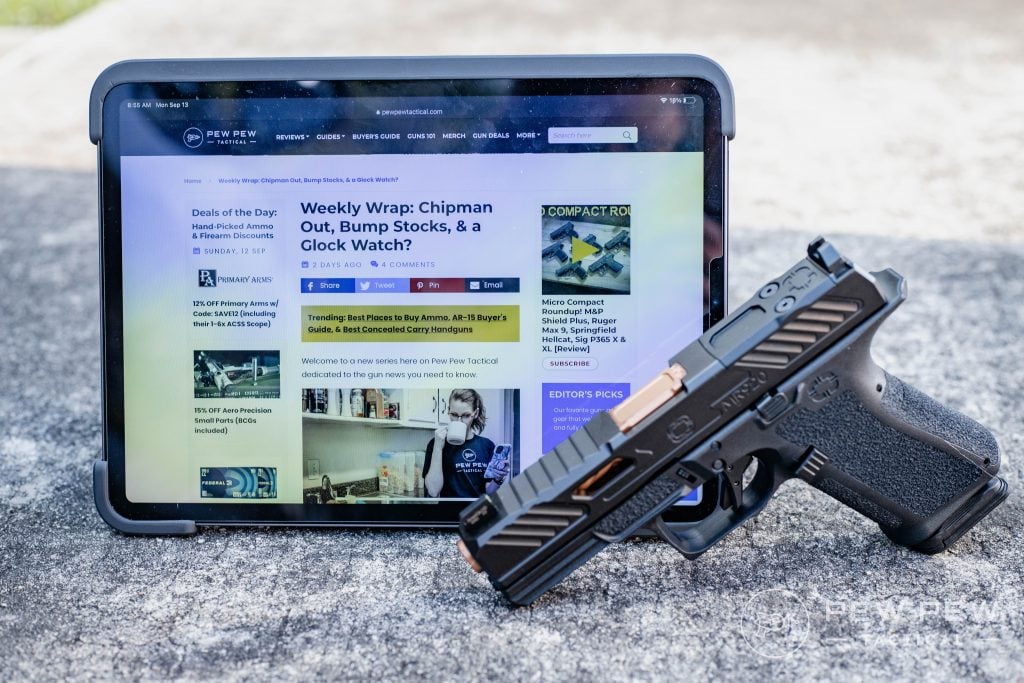 So, keep reading for this week's notable news headlines…
Table of Contents
Loading...
22 Attorneys General Petition Supreme Court Over Bump Stocks
Attorneys general from 22 states petitioned the Supreme Court over bump stock regulations.
The amicus brief was filed in support of Gun Owners of America, who filed suit against U.S. Attorney General Merrick Garland over the bump stock rule in 2021.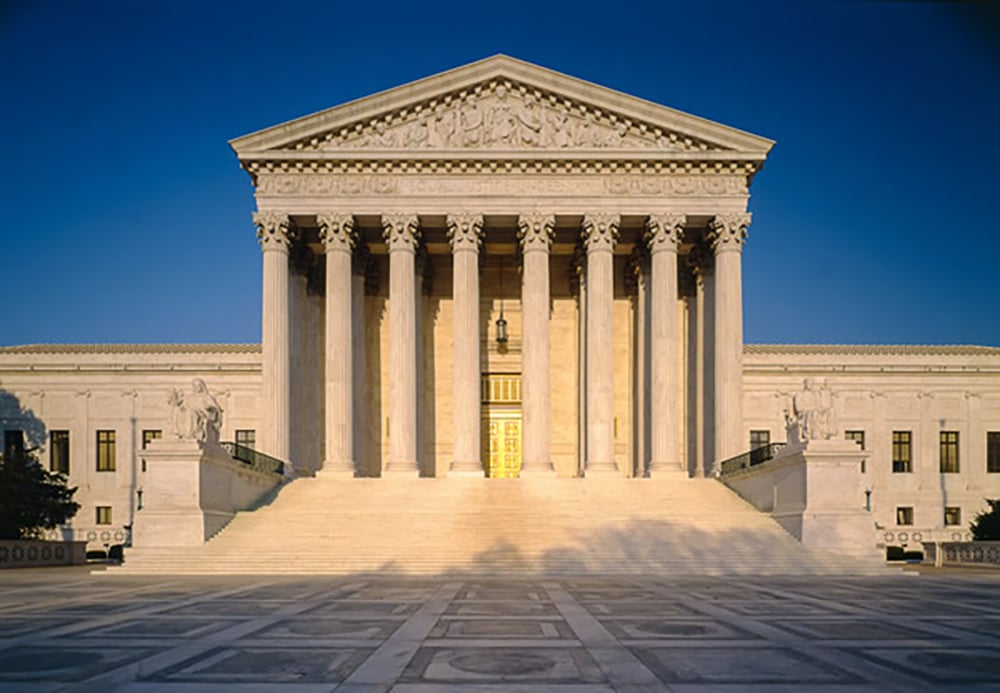 Under the ATF rule, firearms fitted with bump stocks would be reclassified as machine guns and subject to regulation under the National Firearms Act.
"The Final Rule effectively transforms commonly owned firearms into banned machine guns simply because of the use of non-mechanical bump-stock accessories. This interpretation categorically expands the text of the criminal statute in a way that Congress couldn't possibly have intended," the brief says.

"And it expands criminal liability at the expense of Second Amendment rights, diminishing the latter absent a sufficient and compelling justification. When the ATF – or any agency – invades protected rights by interpreting statutes too broadly, this Court should step in."
Montana Attorney General Austin Knudsen argued that the ATF rule stands as a way for the Bureau to rewrite law – circumventing Congress.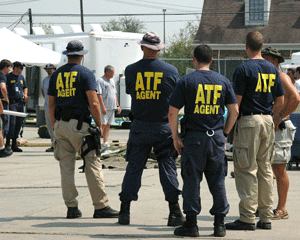 "The significance of this case goes beyond any firearm accessory and gun rights. No federal agency should be able to create criminal code without Congressional authorization," Austin Knudsen explained.
"The Supreme Court must take up this important case to uphold the rights guaranteed by the Second Amendment and affirm this important check on the federal executive's power."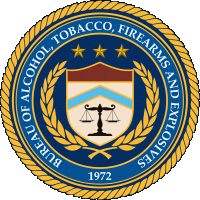 Last March, judges on a Sixth Circuit panel overturned the ATF rule, but when the case appeared before the full Sixth Circuit, judges were split – meaning the lower district court's ruling was upheld.
A Congressional Research Service report estimated that between 10 and 40 million bump stocks are in circulation in the U.S.
"[A]ltering the classification of firearms equipped with stabilizing braces would likely affect millions of owners," the report concluded.
Worth noting that the ATF is using a similar tactic to regulate 80% kits (read more about that here).
Atlanta-Based Smuggling Ring Trafficked Almost 300 Guns to Philadelphia
A smuggling ring based in Atlanta moved close to 300 guns from Georgia to Philadelphia in 2020, newly released court documents say.
Using straw purchases as the backbone of the scheme, Atlanta rapper Frederick Norman, known as Slowkey Fred, recruited a handful of people to help him purchase guns from local dealers with the intent to resell them on the black market.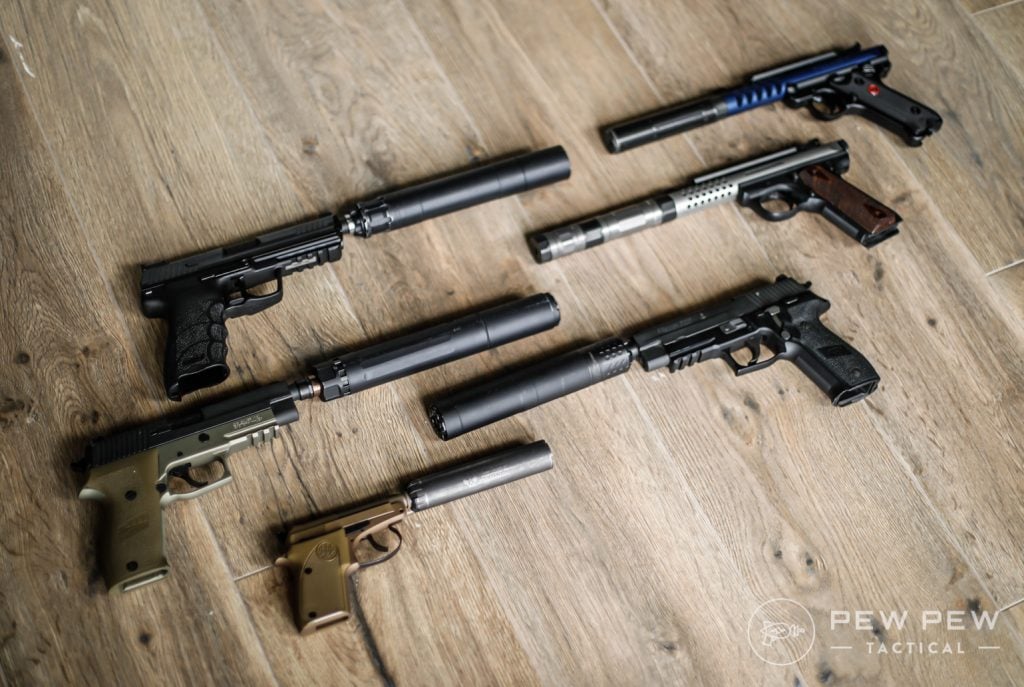 NPR reports that Norman purchased 146 guns in 2020, while his accomplices Brianna Walker, Stephen Norman, and Charles O'Bannon collectively bought 114 that year.
These firearms were sold for roughly $116,000 to buyers who brought the guns into Philadelphia, then resold them on the streets.
The U.S. District Attorney's office in Philadelphia identified Norman's cousins, Edwin Burgos and Kenneth Burgos, as the alleged brokers in these sales.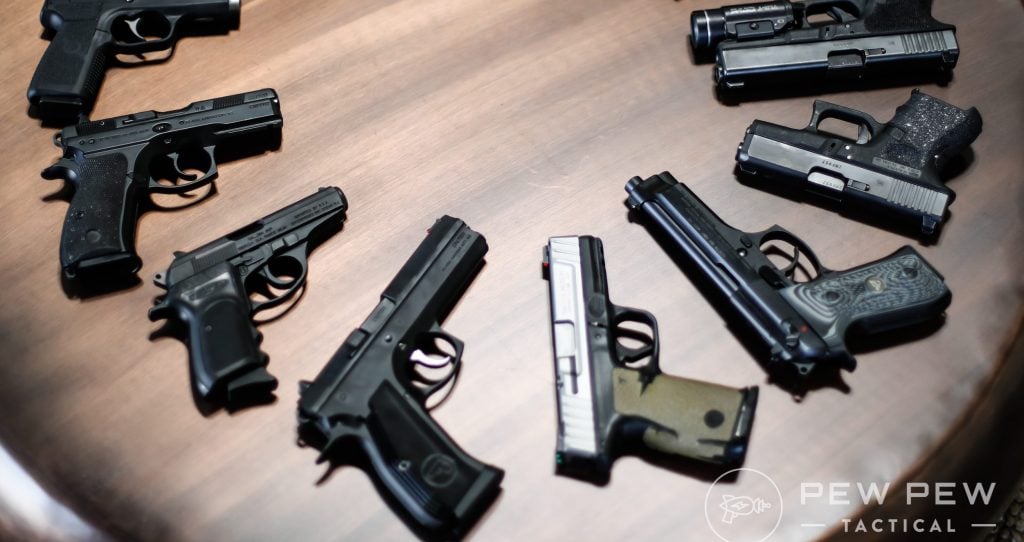 According to the indictment, the guns began popping up at crime scenes across Philadelphia within weeks and even days of their purchase. ATF agents said that's often an indicator that a crime ring is working behind the scenes.
"We call it a 'time-to-crime' or a 'time-to-recovery' period, and when it's that short, it's a good indicator that guns are being trafficked," Robert Cucinotta, a spokesman for the Philadelphia ATF office, explained to NPR.
ATF agents arrested Norman and raided his apartment, netting 4,000 rounds of ammo and 183 empty gun boxes.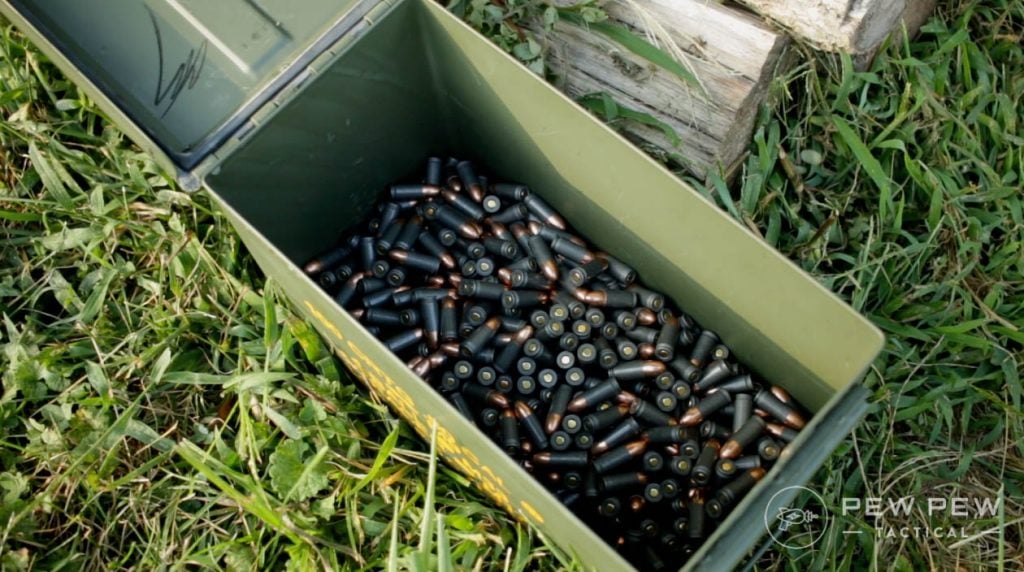 Norma Makes Georgia Its New HQ
Norma Precision Ammunition is making its way to Georgia, establishing its headquarters in the Peach State.
The company – a subsidiary of RUAG-Ammotec, recently acquired by Beretta — will take up residence in Garden City, GA, where its HQ, manufacturing, and distribution will be handled.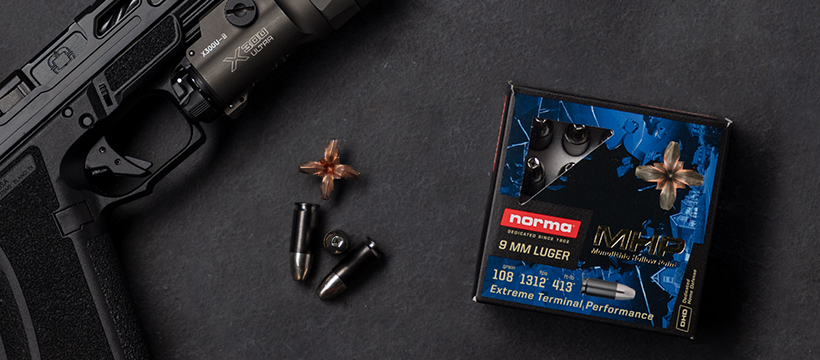 According to Georgia Gov. Brian Kemp's office, Norma imported over 400 containers of ammo from European factories in 2021 and delivered over 30 million U.S.-made ammo cartridges.
"Norma Precision Ammunition has been manufacturing in the United States for over 10 years as RUAG Ammotec, USA. The past four years have been remarkable years of steady growth," Christoph Eisenhardt, president, and CEO of RUAG Ammotec, said in a press release. "With this relocation, expansion, and focus on the Norma Ammunition brand, we will continue to grow while better serving our customers and industry partners in the United States and abroad,"
Georgia is already home to a number of gun industry brands, including Daniel Defense, Heckler & Koch, Taurus/Heritage/Rossi, and RemArms. Eisenhardt said Georgia's friendly business environment made it a perfect fit for Norma.
"I am pleased with all that Georgia has to offer our company. I am confident that with our relocation, we have chosen the right community to partner with to ensure mutual long-term success."
Swiss-based RUAG-Ammotec maintains operations in 12 countries, producing a variety of ammunition for recreational shooting, hunting, military and law enforcement applications, and sports shooting.
ATN to Send Pallets of Night Vision, Thermal Optics to Ukraine
American Technology Network Company will ship 9,000 thermal optics to support the war effort in Ukraine, the company announced earlier this week.
The ATN BinoX 4T and ATN PS31-3 Night Vision Goggles are among the products headed to Eastern Europe.
2699
at Amazon
Prices accurate at time of writing
Prices accurate at time of writing
ATN's founder, Marc Vayn, was born in Ukraine and said he's pleased the U.S. government cleared the way for pallets to ship to the country.
"It is with great pleasure that we are happy to announce the speedy approval from the State Department and the Department of Commerce, along with the requisite licensing, for the purposes of shipping almost 9,000 night vision and thermal scopes and handheld optics for Ukrainian forces," he said in a news release.
5989
at OpticsPlanet
Prices accurate at time of writing
Prices accurate at time of writing
Vayn, who has taken up shop at an ATN facility in Bulgaria to better support Ukraine in its fight against Russia, said the optics will make a huge difference to fighters on the ground.
"ATN has committed to making an unprecedented effort in this endeavor and is committed to shipping these units in the shortest time. Night optics are critical to the successful defense of Ukraine from the Russian invaders, and we are confident this will be a large step in improving the capabilities of the Ukrainian forces in the field."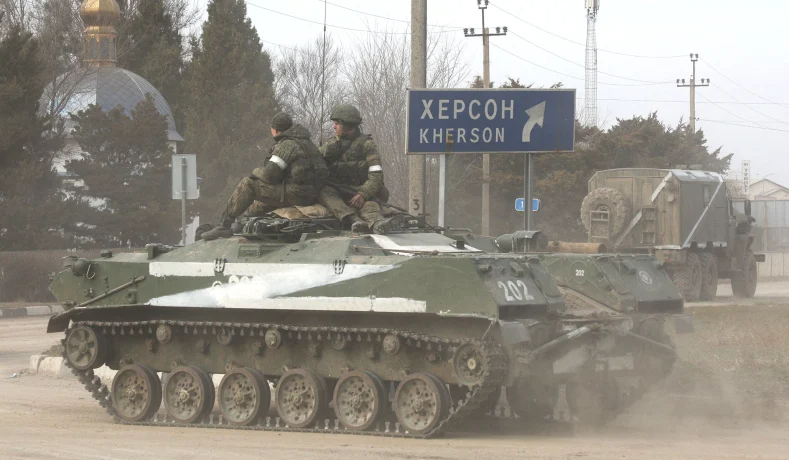 ATN isn't the only company chipping in to help Ukrainians. Gun and ammo makers like Vista Outdoors, KelTec, Ammo Inc., and Kimber have all pitched in to help Ukraine.
Want to know what led to the current Ukraine-Russia conflict? Check out our historical look at the brewing tensions between these two countries.
What do you think of the headlines above? Let us know in the comments. Also, catch up on other Weekly Wraps or news in our News Category.