Washington state's Democrat-led House advanced a new gun bill that, if enacted, would be the strictest assault weapons ban in the U.S.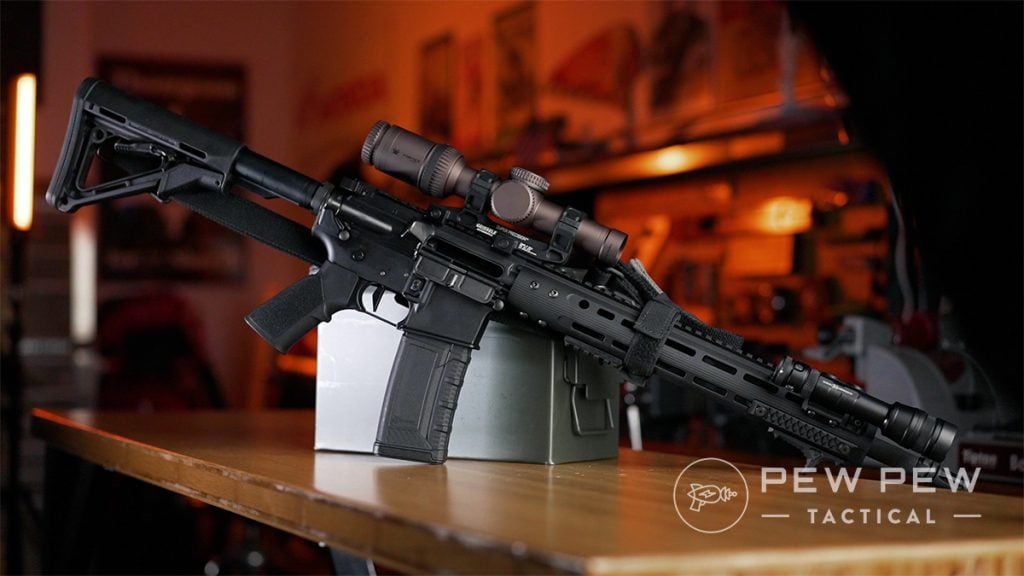 H.B. 1240 passed the House in a 55-42 vote in early March and could crack down on over 60 models of semi-automatic firearms if it moves into law.
So, keep reading as we break down what the bill attempts to ban and what Washington gun owners can expect moving forward.
Editor's Note: Article was updated on 3.20.23 at 9:28 AM CDT.
Table of Contents
Loading...
What Guns Are Banned Under the Washington Assault Weapons Ban?
Under the proposal, firearms deemed "assault weapons" would not be available for sale in the state, nor would they be allowed to be manufactured or imported there.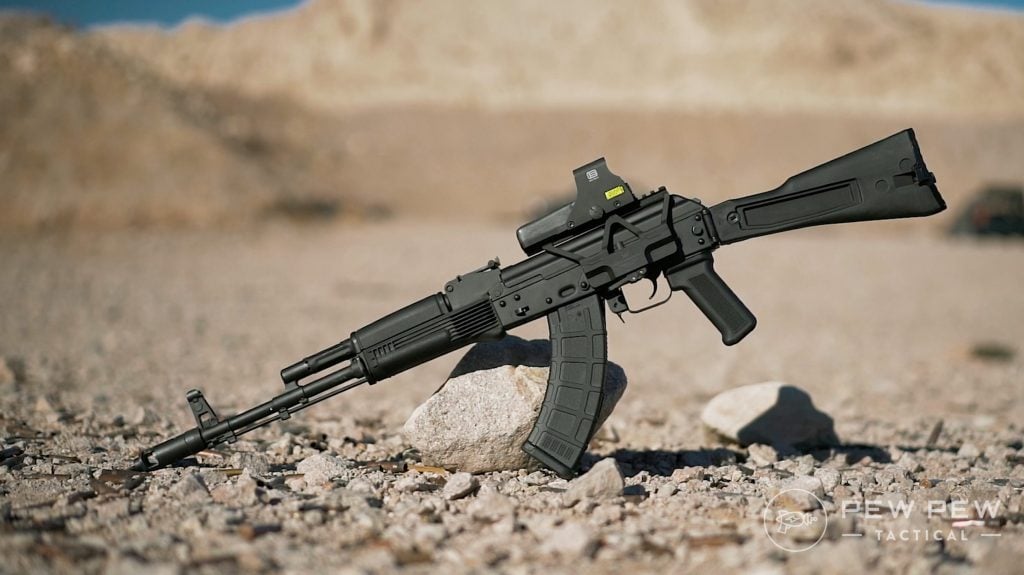 AKs & ARs
The bill bans general firearm families like the AK and AR, including popular models such as the AK-47, AK-74, AR-15, M4, and M16, but it doesn't stop there.
646
at Palmetto State Armory
Prices accurate at time of writing
Prices accurate at time of writing
Going further, the bill names nearly 60 other specific makes and models that would be outlawed. Models like the FN SCAR, FN PS90, H&K MP5, Barrett .50 cal, Galil, Steyr AUG, and Springfield Armory M1A are just a handful the state would ban.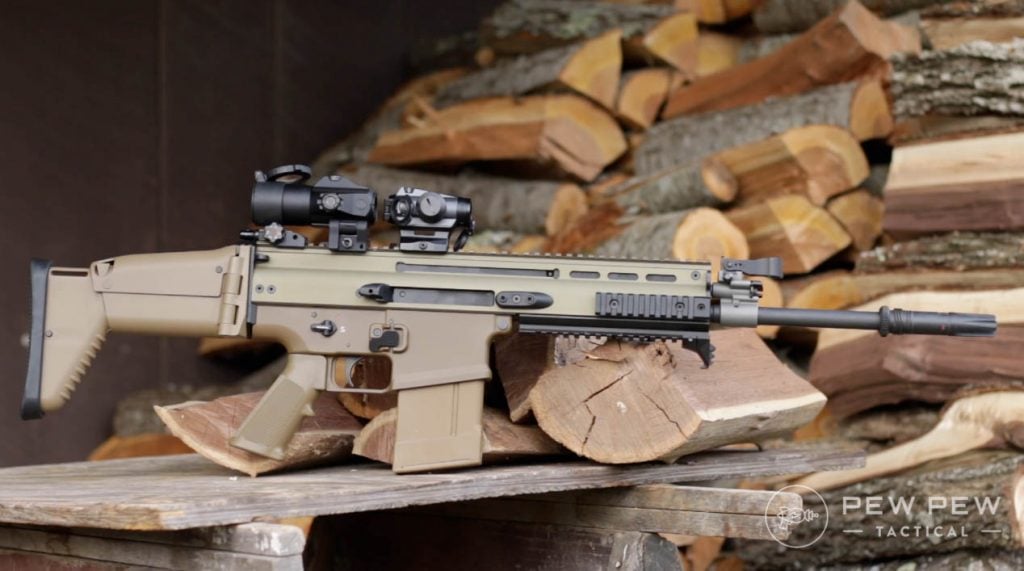 The measure further states that any semi-automatic firearm with a detachable magazine wearing specific accessories like a telescoping stock, threaded barrel, muzzle brake, or pistol grip are also no-gos.
Semi-automatic rifles under 30 inches in length would also be barred from sale.
712
at GrabAGun
Prices accurate at time of writing
Prices accurate at time of writing
Pistols, Shotguns, & Accessories
Semi-automatic pistols and shotguns are not outside the scope of the measure, which bans pistols using a detachable magazine and sporting one of the following accessories: threaded barrel, second hand grip, or shroud.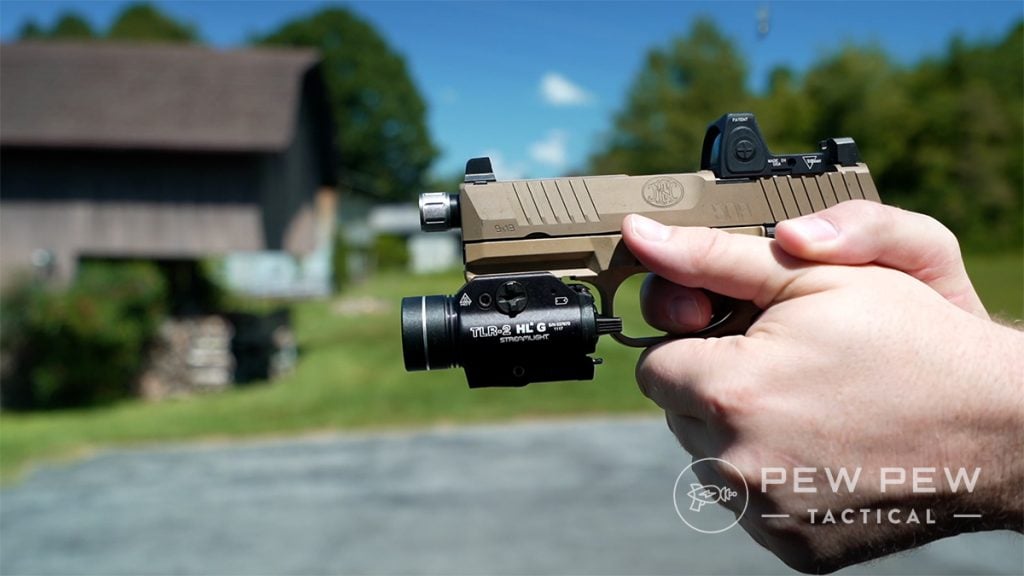 Semi-auto shotguns with folding, telescoping, or thumbhole stocks; grips that protrude "conspicuously beneath the action;" fixed magazine with more than seven rounds; revolving cylinder; or pistol grip are also prohibited.
1405
at Bereli
Prices accurate at time of writing
Prices accurate at time of writing
H.B. 1240 moves past just firearms and into accessories squashing the use of conversion kits and "large capacity magazines" with a capacity of over 10 rounds.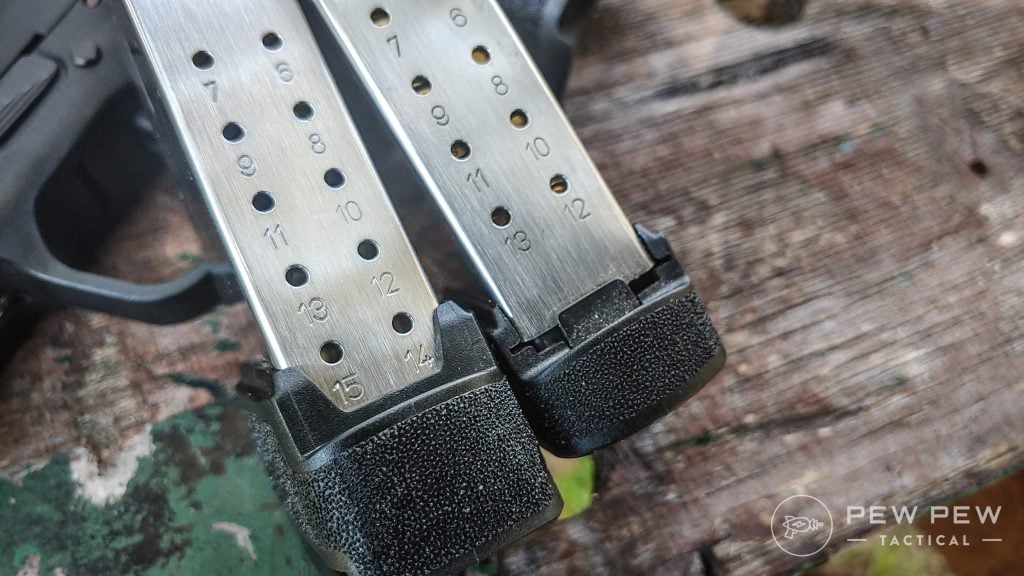 Why Was the Bill Introduced?
According to legislators, H.B. 1240 is a direct response to what they call a public health threat.
Pointing to the use of so-called "assault weapons" in recent mass shootings, authors of the bill said removing firearms that allow assailants to fire a high volume of rounds quickly is necessary to protect its citizens.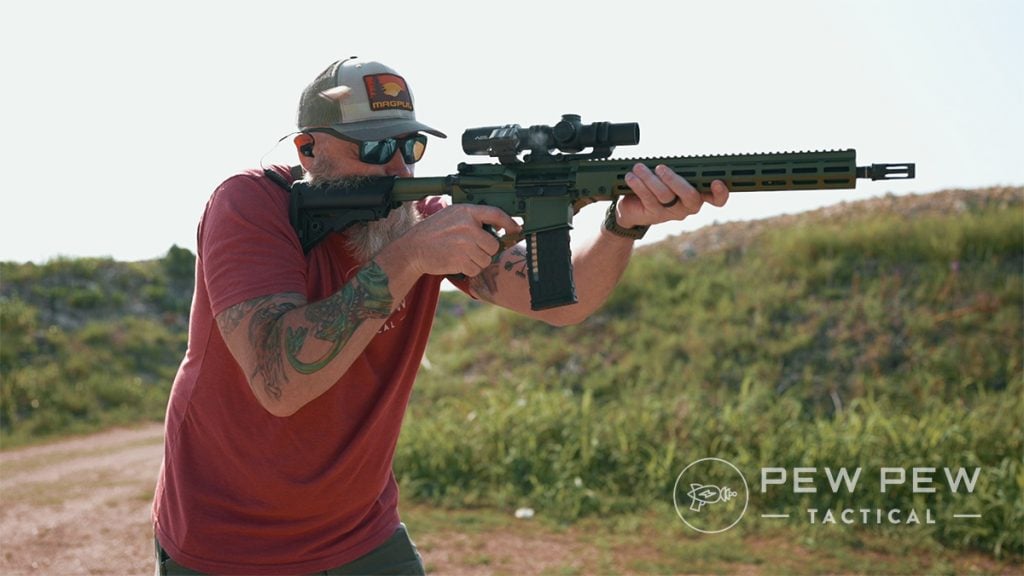 "An analysis of mass shootings that result in four or more deaths found that 85 percent of those fatalities were caused by an assault weapon," the measure says.
It added, "The legislature finds and declares that gun violence is a threat to the public health and safety of Washingtonians. Assault weapons are civilian versions of weapons created for the military and are designed to kill humans quickly and efficiently."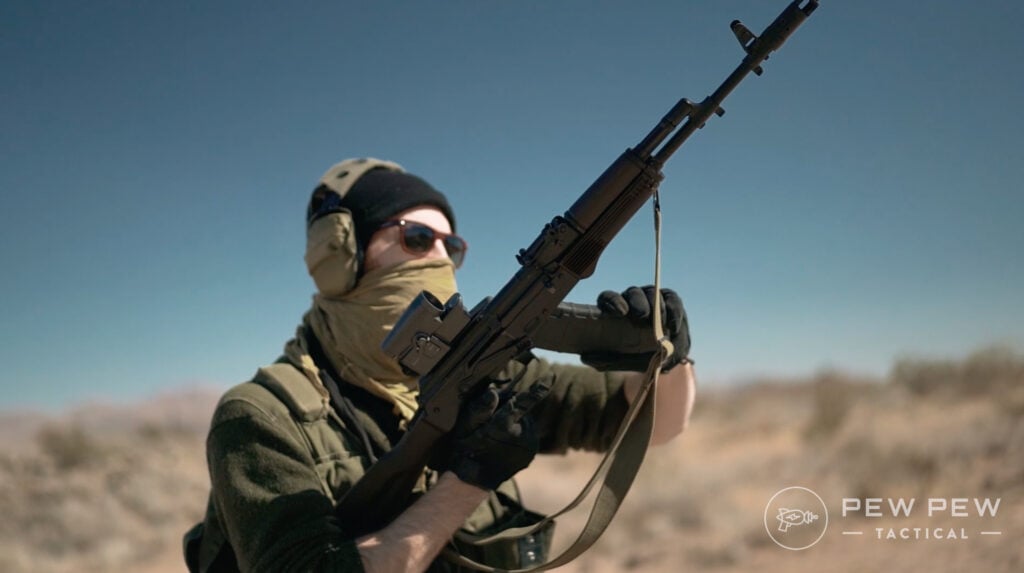 But pro-gun groups say it's not the weapon that's the issue. In a statement, Second Amendment advocate group Gun Owners of America said the bill wrongly sets its sights on firearms.
"HB 1240 is one of their biggest attacks on your Second Amendment rights," GOA said. "Radical anti-gun Leftist Rep. Strom Peterson's bill attempts to disarm the law-abiding citizens of Washington, while criminals run amok committing their violent acts with little to no consequences."
What Does the Washington AWB Ban Mean for Gun Owners?
With a Democratic majority in the state's Senate, it's unlikely the bill will be struck down and Gov. Jay Inslee has already said he will back the measure if passed.
"This is a very important vote. It is something that I've believed in since 1994 when I voted to make this federal law," Inslee told the Seattle Times.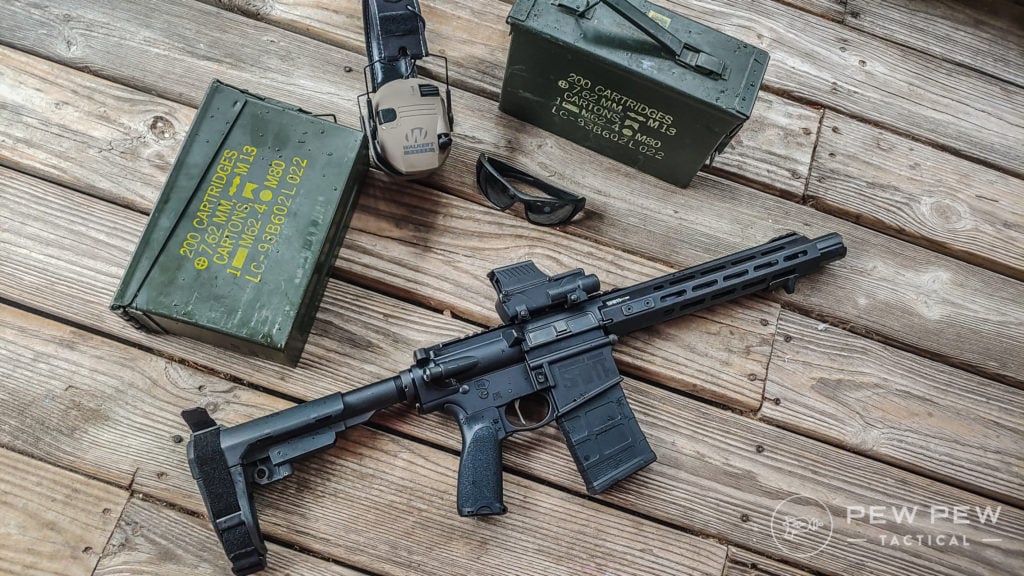 He added that the bill "broke the NRA's lock on Washington" and "the vast majority of Washingtonians support this commonsense measure."
The bill's current language bans the sale, manufacture, or import of restricted firearms and accessories. But it doesn't rule out possession of these items — meaning that current owners would keep their existing firearms.
Law enforcement personnel and military members also gain some leniency with exemptions.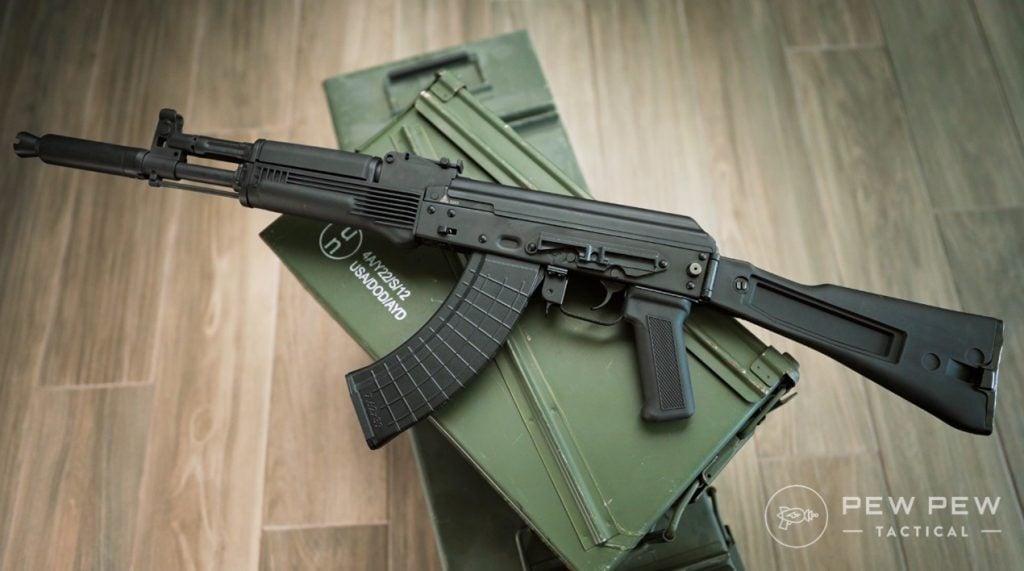 But all is not lost for gun owners. Politicians and gun rights groups say this new measure is unconstitutional, especially in light of the Supreme Court's 2022 decision in New York State Rifle & Pistol Association Inc. v. Bruen.
They argue that the right to self-defense and the tools needed to defend oneself are guaranteed under Bruen.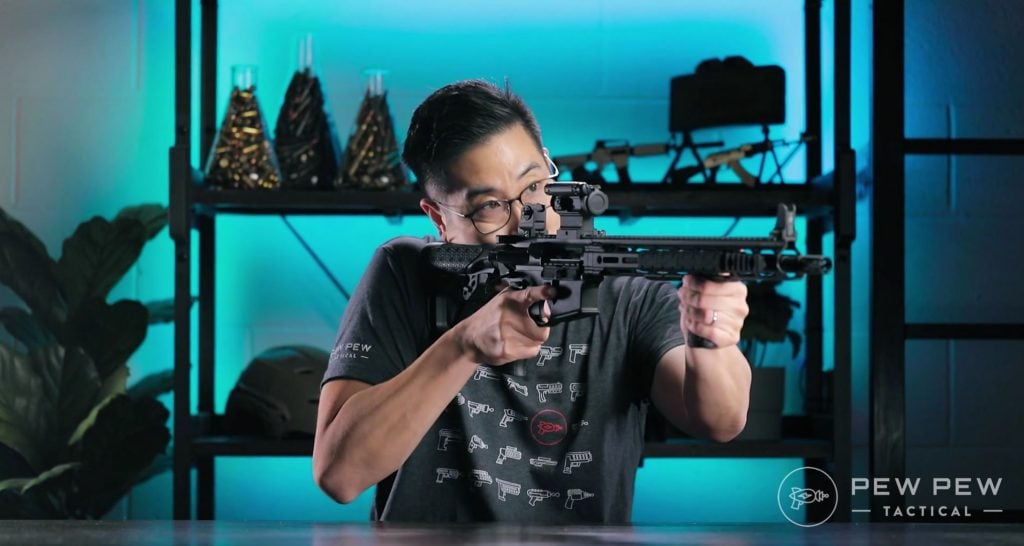 "It is almost certain that the first federal court that reviews this controversial policy will overturn it," Rep. Jim Walsh (R-Aberdeen) told The Spokesman Review.
"This makes this whole exercise a questionable one, and in my opinion, a waste of Washington tax payers money while we go through a fruitless process."
But legislators argue that semi-auto firearms are not intended for self-defense and, therefore, fall outside the purview of Bruen.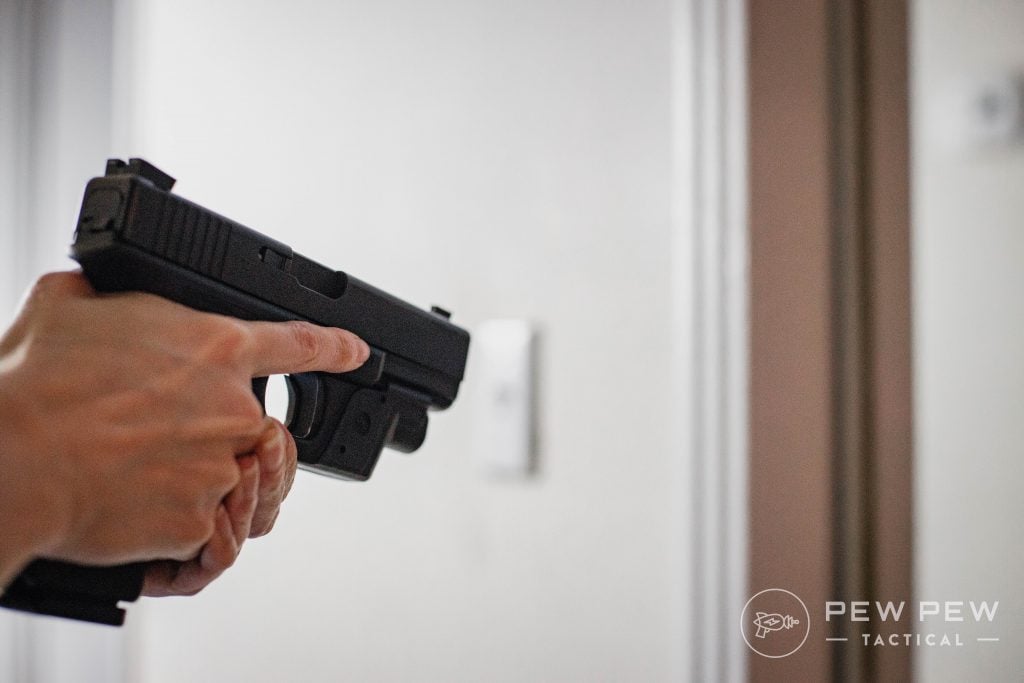 "The legislature finds that assault weapons are not commonly used in self-defense and that any proliferation is not the result of the assault weapon being well-suited for self-defense, hunting, or sporting purposes," H.B. 1240 states.
"Rather, increased sales are the result of the gun industry's concerted efforts to sell more guns to a civilian market. The legislature finds that the gun industry has specifically marketed these weapons as 'tactical,' 'hyper masculine,' and 'military style' in manner that overtly appeals to troubled young men intent on becoming the next mass shooter."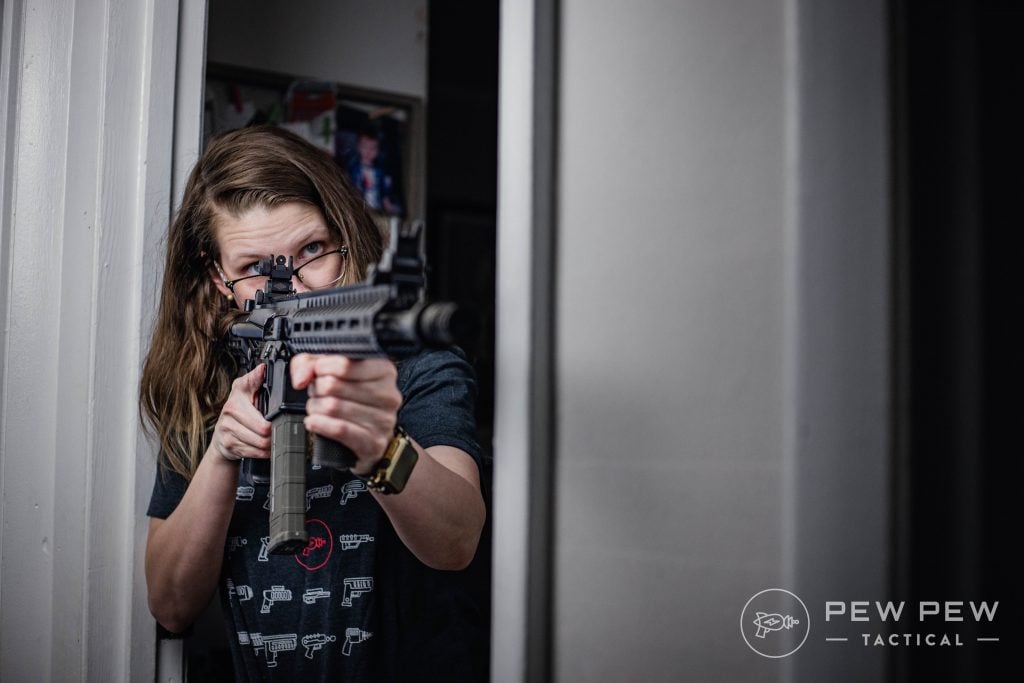 The bill currently sits in the state Senate awaiting committee review.
10-Day Waiting Period & Mandatory Firearms Training
Though H.B. 1240 received the most attention for its crackdown on firearms, Washington state legislators also passed other measures aimed at guns.
House Democrats moved a bill last week that would require a 10-day waiting period when purchasing any firearm in the state.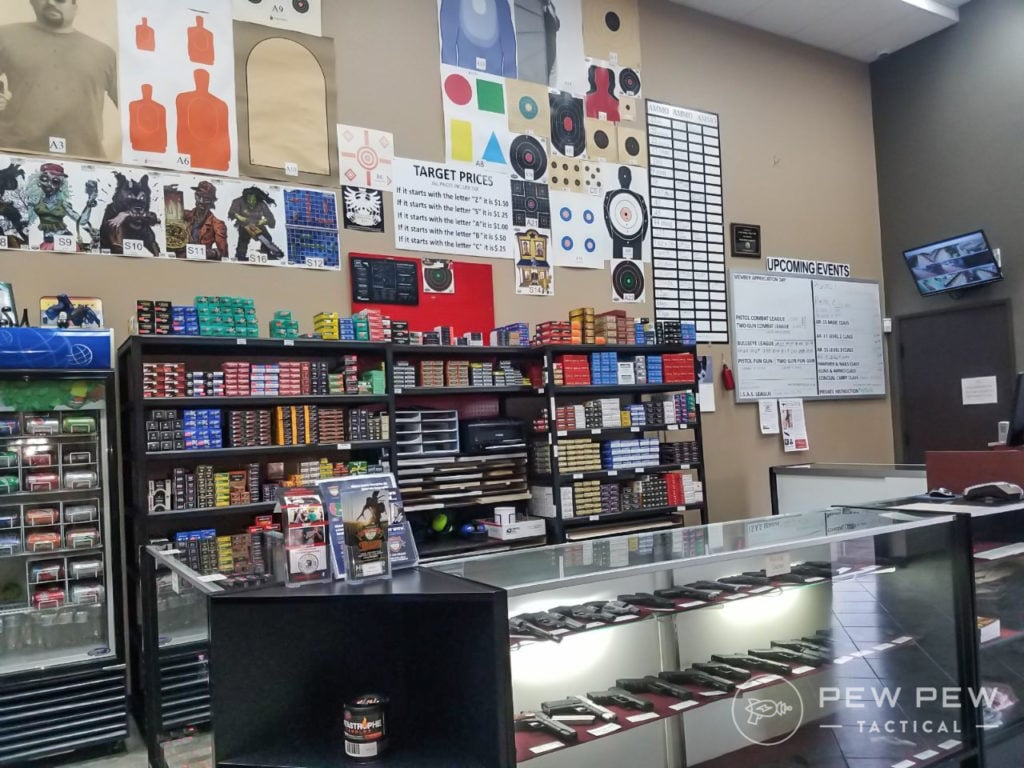 Currently, Washington state has a 10-day waiting period, but it only applies to semi-automatic rifles. This new measure would encapsulate all firearm purchases requiring FFLs to hold the gun until the 10-day time period elapsed before completing the final transfer.
Additionally, prospective gun buyers would be forced to complete a firearms safety training course (or have completed one within the past five years) in order to buy a gun in the state.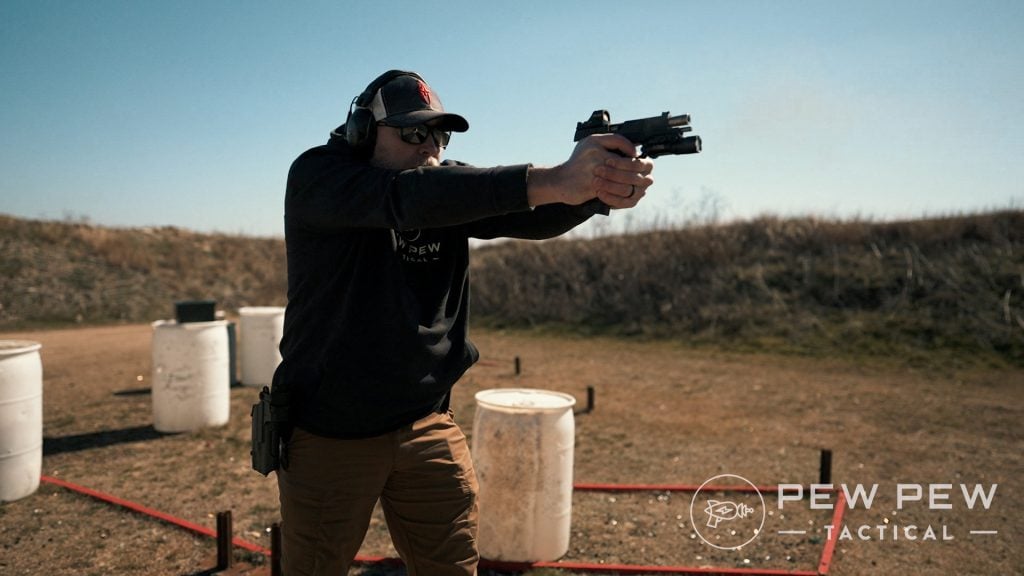 H.B. 1143 was sponsored by Rep. Liz Berry (D – District 36) at the request of the Governor's office and passed with a 52-44 vote.
"This bill will save lives," Berry told Fox13. "It's simple: 10-day waiting periods reduce gun violence. Research shows that delaying a person in crisis from obtaining a firearm can be the difference between life and death. And over half of suicides in the U.S. are done by firearms. That's why this cooling-off period is so important."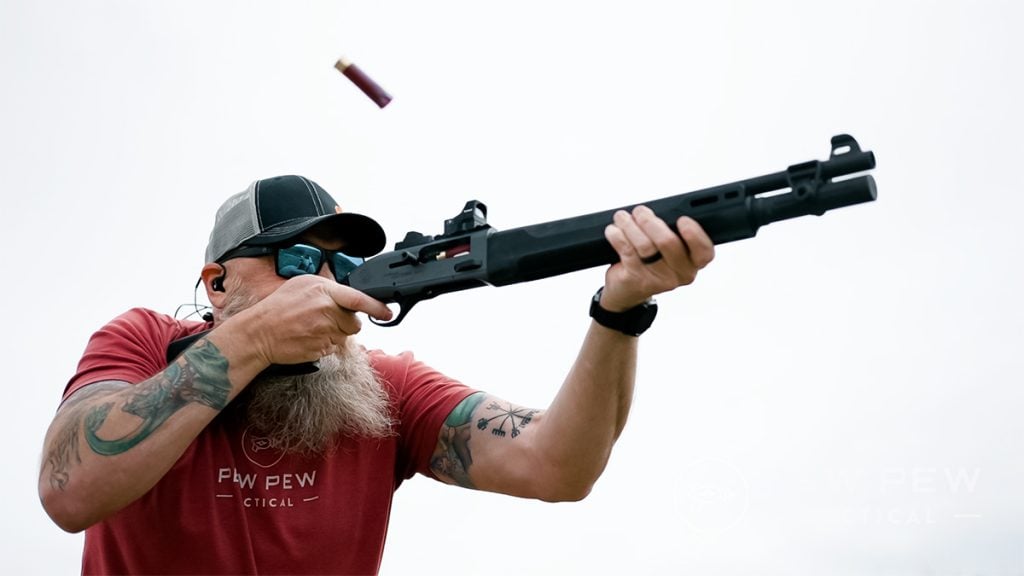 The previous week, House lawmakers approved another bill allowing the Washington Attorney General to hold gun makers and sellers liable for guns used in mass shootings.
The Lawful Protection of Commerce in Arms Act currently protects gun makers on a federal level from being prosecuted for crimes in which their firearms are used.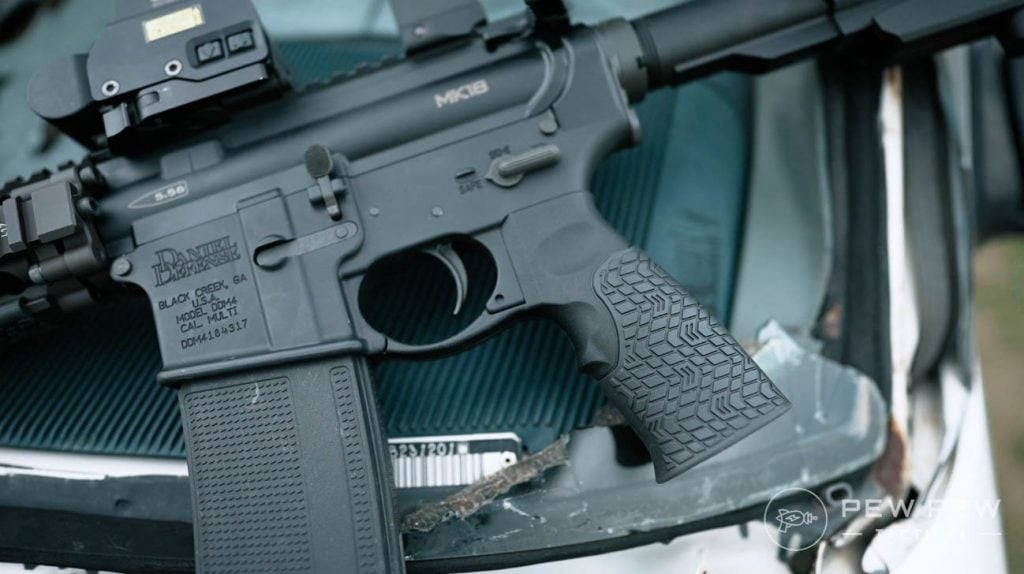 The Gun Industry Reacts
After news of the potential AWB ban, companies like Stag Arms have rallied behind Washington state gun owners.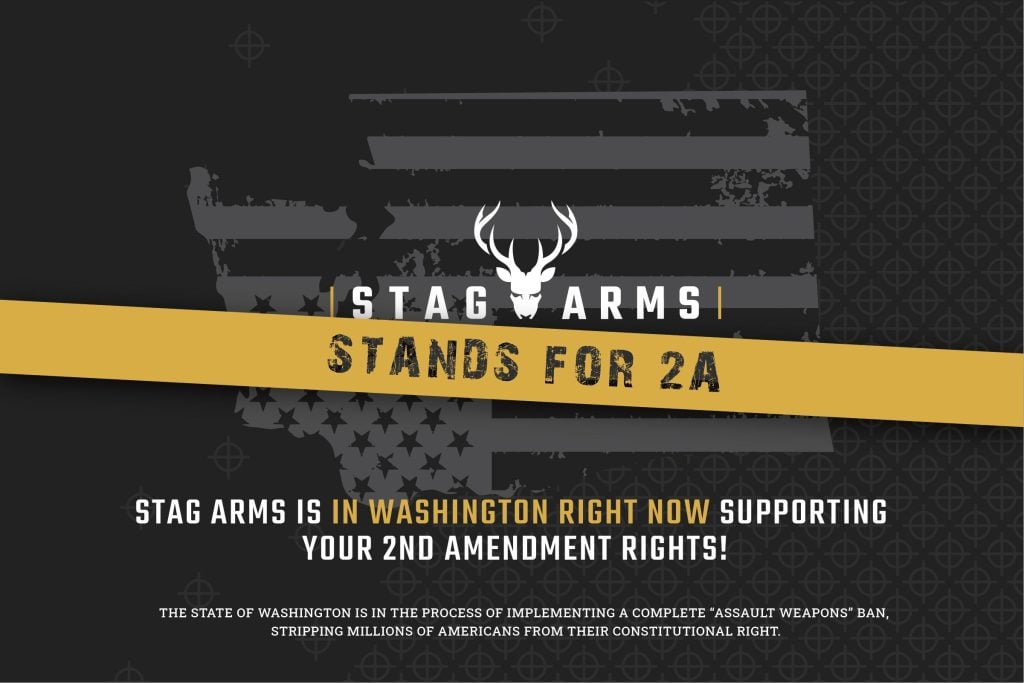 In a press release from the gun maker, Stag says it's committed to helping law-abiding gun owners by helping move online orders from WA residents to the front of the line with expedited processing and shipping, as well as taking action on the ground in the state itself.
299
at Stag Arms
Prices accurate at time of writing
Prices accurate at time of writing
"Stag Arms is taking action by sending team members to the front lines in Washington state to support law-abiding, gun owners," the company said in a statement.
"Stag is setting up a forward operation base to deliver extra support to local gun store owners and dealers across the state. The team is also helping process thousands of orders and expediting shipping while the clock ticks down to the bill being signed into law."
799
at Stag Arms
Prices accurate at time of writing
Prices accurate at time of writing
Final Thoughts
TL; DR: The Washington Assault Weapons Ban, if passed, will ban the sale of over 60 models of AK and AR-style firearms, some semi-auto pistols and shotguns, and magazines over 10 rounds.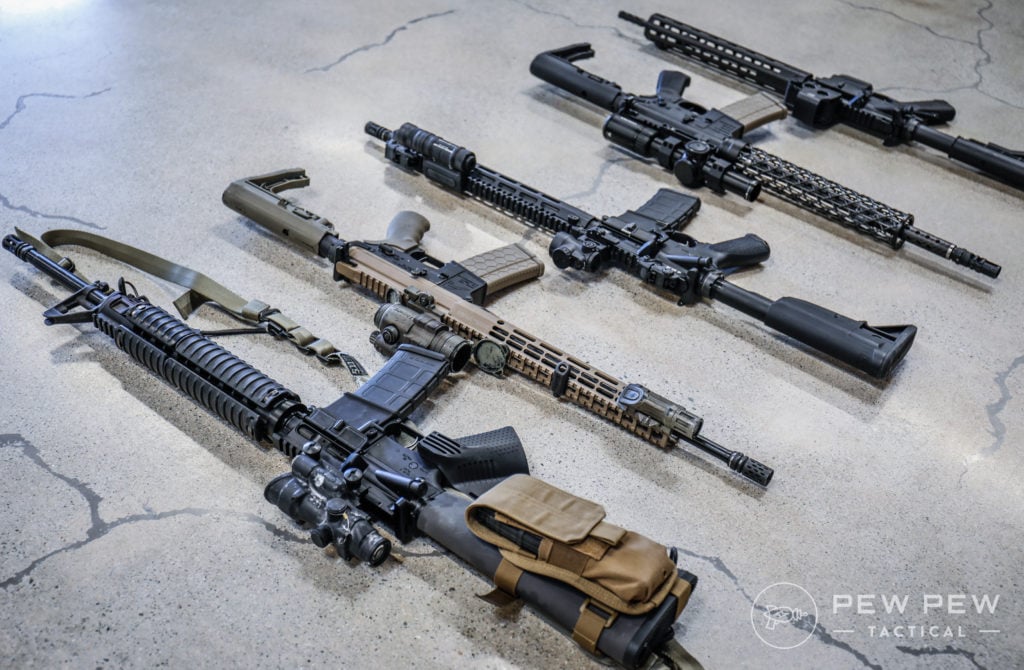 Though extensive in its scope and the strictest gun measure introduced in the States, it will likely face legal pressure if passed as pro-gun groups and politicians intend to fight the measure in federal court.
As always, Pew Pew Tactical will stay on top of this bill and update you on any changes. So, keep checking back.
What do you think of this new set of bills? Sound off in the comments below. Need to stock up on your favorite rifles before a ban? Check out: