Triggrcon 2019 is wrapped up!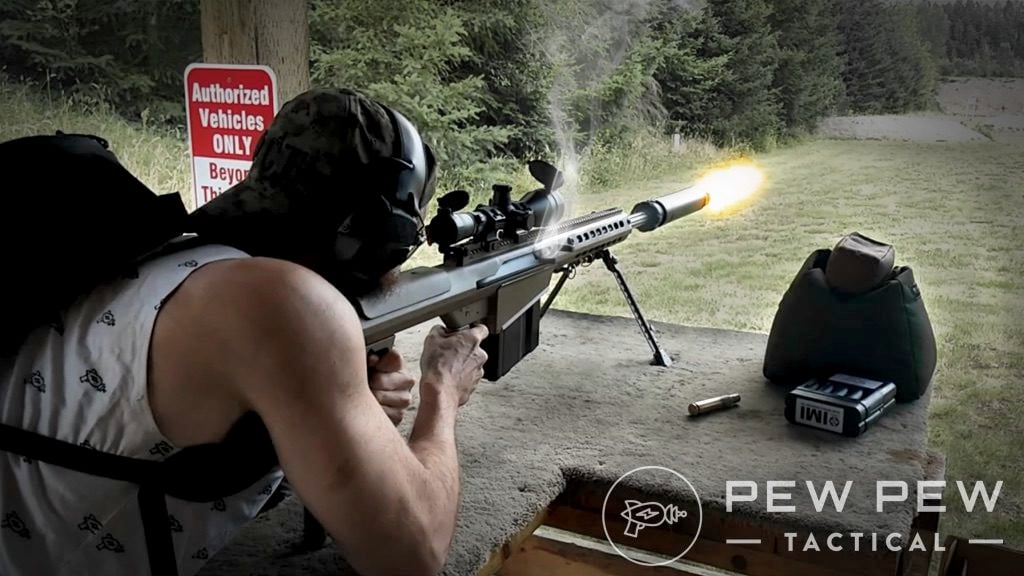 We had a blast judging the Golden Trigger innovation awards.
So let's start with that before diving into the cool stuff we saw/shot on Range Day and the actual Show day.
Table of Contents
Loading...
Golden Trigger Innovation Awards 2019
Thanks so much to Triggrcon for entrusting us to find the four most innovative stuff this year.
1. Most Innovative Firearm
*drumroll*
LWRC International with their SMG45!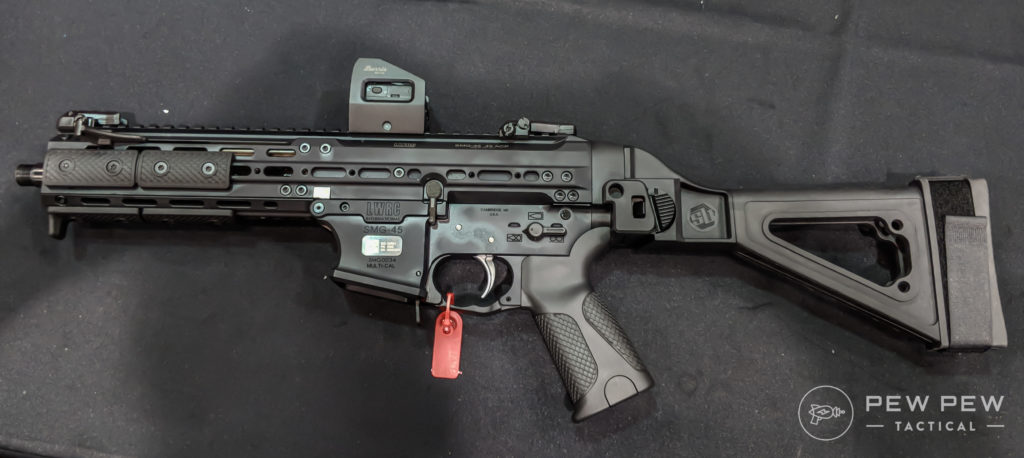 Looks pretty but this little short recoil delayed blowback .45 ACP shot great too!
Look forward to our video review as soon as Johnny gets it in hand.
2. Most Innovative New Optic
Every company now has a red dot and even micro red dot.
Sig Sauer still steps it up with their new Romeo 8 series.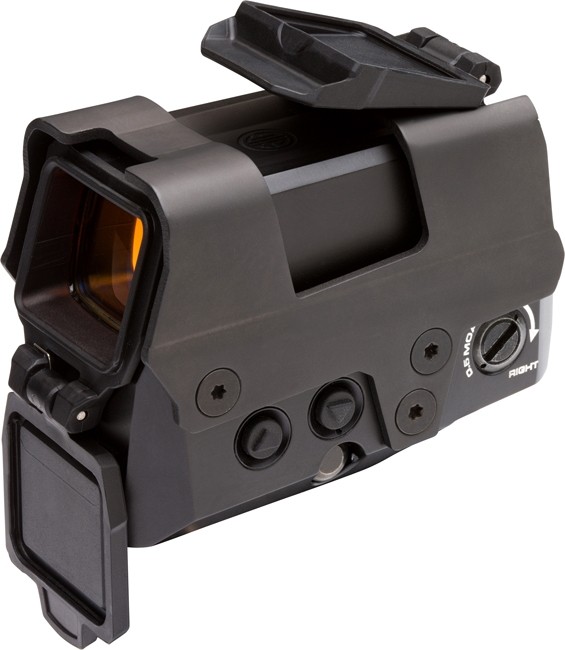 100K+ constant run time and fully enclosed (for the T variant)…plus 4 (useful) reticles.
A joy to shoot at the range.
3. Most Innovative Firearm Accessory I
We bring you Killer Innovations and their Glock compensator.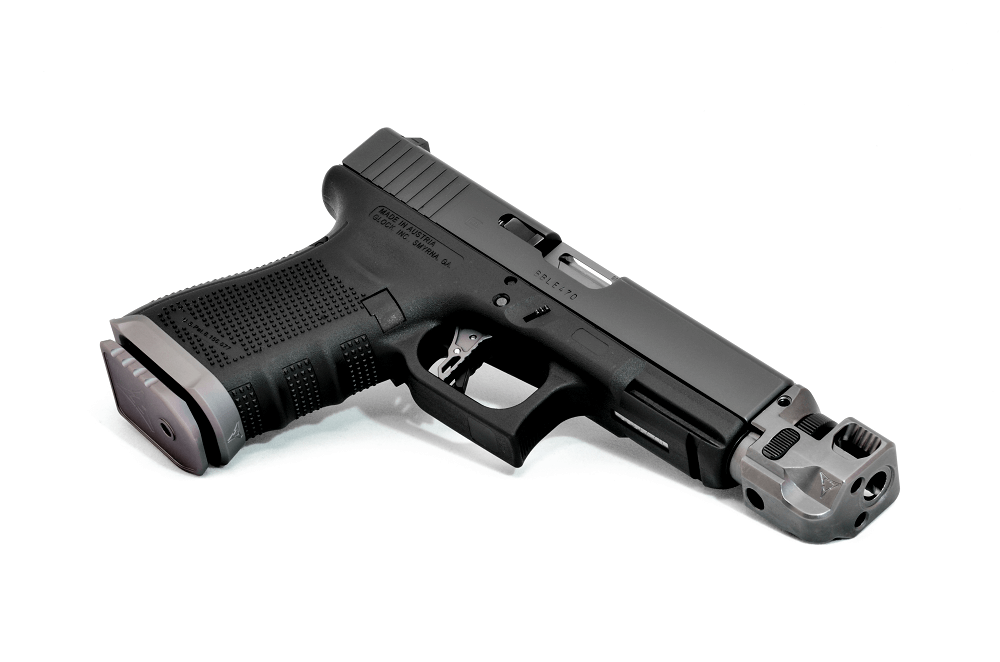 We were kinda meh about Glock compensators since the 9mm isn't a high-pressure round.
But comparing a comp-ed Glock to a standard one really changed our minds.
Here's a regular one…
Compared to the comp-ed one…
And of course a mag dump…
But wait…there's more.
It's also super easy to take on and off given its detent system.
Probably costs an arm and a leg right?
Nopes…it's reasonably priced at around $99 for the comp and $199 for the barrel (which we've reviewed).
4. Most Innovative Firearm Accessory II
This one goes to Seismic Ammunition for their ultra-heavy 9mm ammo.
185 gr 9mm in comparison to the standard 115 gr means it is naturally subsonic and still hits super hard.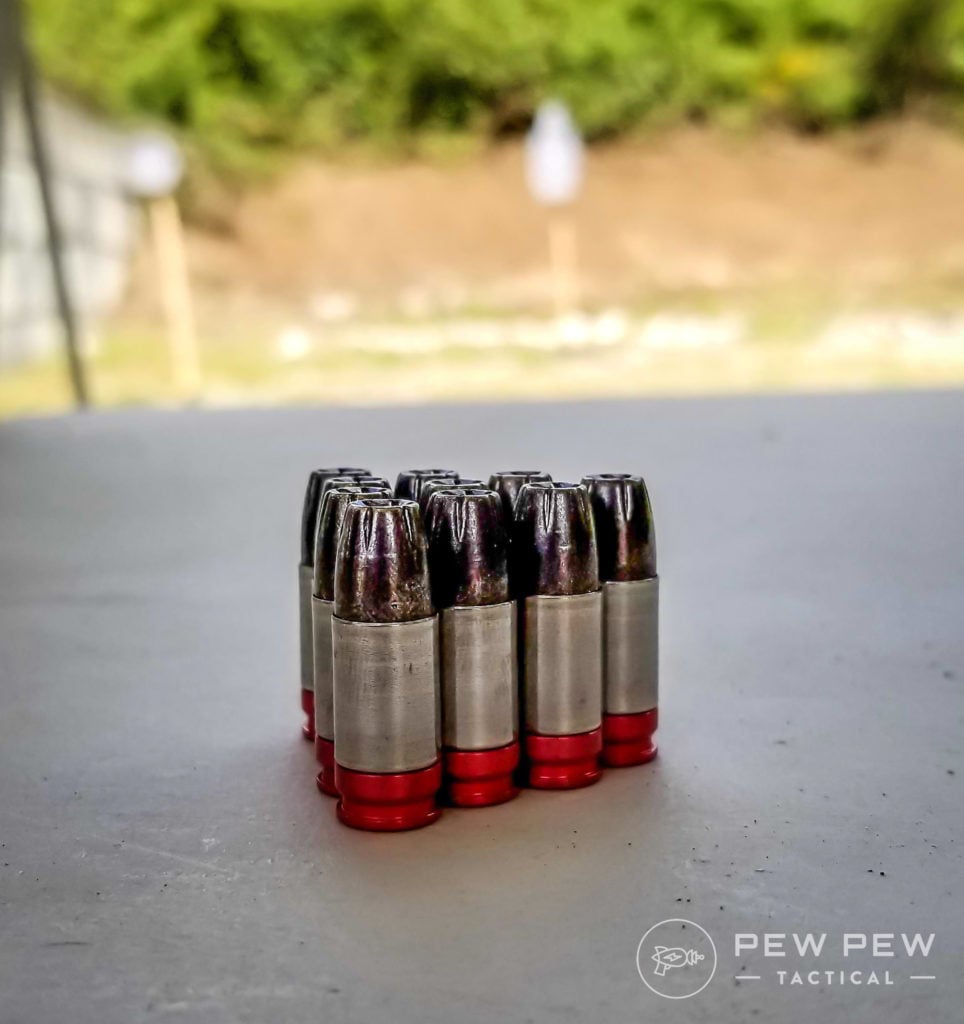 Plus it comes with ShellShock cases that are lighter, less abrasive than brass, and self-lubricating.
I personally couldn't feel the difference in shooting a handgun compared to 115 gr (so it's not harder recoiling).
But in an MPX it felt like a longer/pushier impulse that I like.
Here's to super-heavy ammo in other calibers soon!
Triggrcon Range Day
We shot a bunch of fun stuff at the 2019 Triggrcon Range day.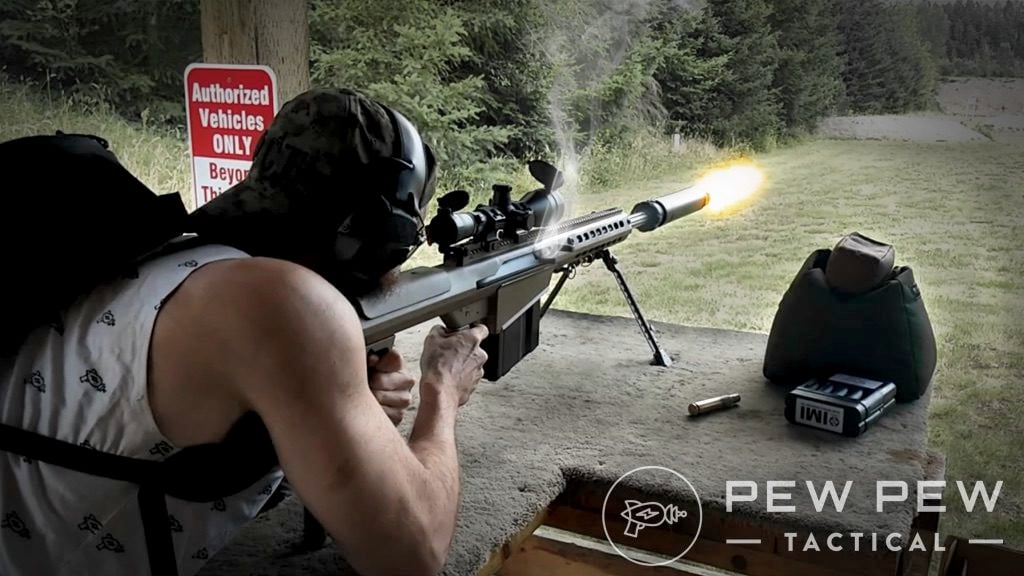 So let's just get to it with some quick videos and small paragraphs.
Alphabetical order…
Barrett
By far the longest line of any of the booths at this year's range day was Barrett's – and for good reason. How often do you get a chance to shoot a suppressed .50? This was my personal first time handling an M107, and surprisingly the recoil isn't as gnarly as you might think!
While Barrett's MRAD platform is available chambered in multiple calibers, we got to shoot a suppressed 6.5 Creedmoor variant. Soft shooting and reasonably ergonomic, we were able to drill the ~200 yard steel easily, but it would have been nice to stretch the gun's legs a bit more.
B&T
B&T's APC300 is a rad little piston driven carbine chambered in .300 Blackout – though the felt recoil is much less than you'd anticipate for the cartridge.
The APC9 PRO K is officially the US Army's new submachine gun, shown here with a Glock magazine.
For reasons.
The lower receivers are configurable to accept B&T's own mags, Sig P320 mags, or Glock magazines. The gun's a bit snappier than I was expecting, but it was still a blast to shoot.
The integrally suppressed APC9 SD was slightly more controllable than the PRO K likely due to its slightly longer barrel length.
An awesome little subgun to be certain, although this particular model sprayed us down with gas as we shot it, and the metal handguard was pretty damn hot from getting passed around a constant stream of eager shooters.
Bear Creek Arsenal
Bear Creek Arsenal's 16″ .300 Black AR shot well enough, but beyond that it's another AR-15. Not too much to say here.
Dead Foot Arms
Dead Foot Arms' FOLD-AR utilizes an innovative locking system that allows you to fold both the barrel and stock to either side of the receiver for storage.
The gun's also usable with the stock folded, though obviously this isn't the most stable shooting platform.
Neat truck guns, for sure.
Devil Dog Arms
Devil Dog Arms had several of their 1911 variants out at range day.
I'm not much of a 1911 guy, but the entire focus of these guns is apparently their trigger systems, which DDA touts as not needing to be tuned out of the box.
Here's a tiny boi 9mm version. Wow!
As you'd expect, they make a .45 variant as well. Wow!
Faxon Firearms
The Faxon ultralight AR-15 weighs in at about 4.9lbs, making it a lightweight and maneuverable carbine that doesn't kick any more than you'd expect due to the aggressive muzzle brake.
Also in tow was Faxon's FX-19 striker fired polymer pistols.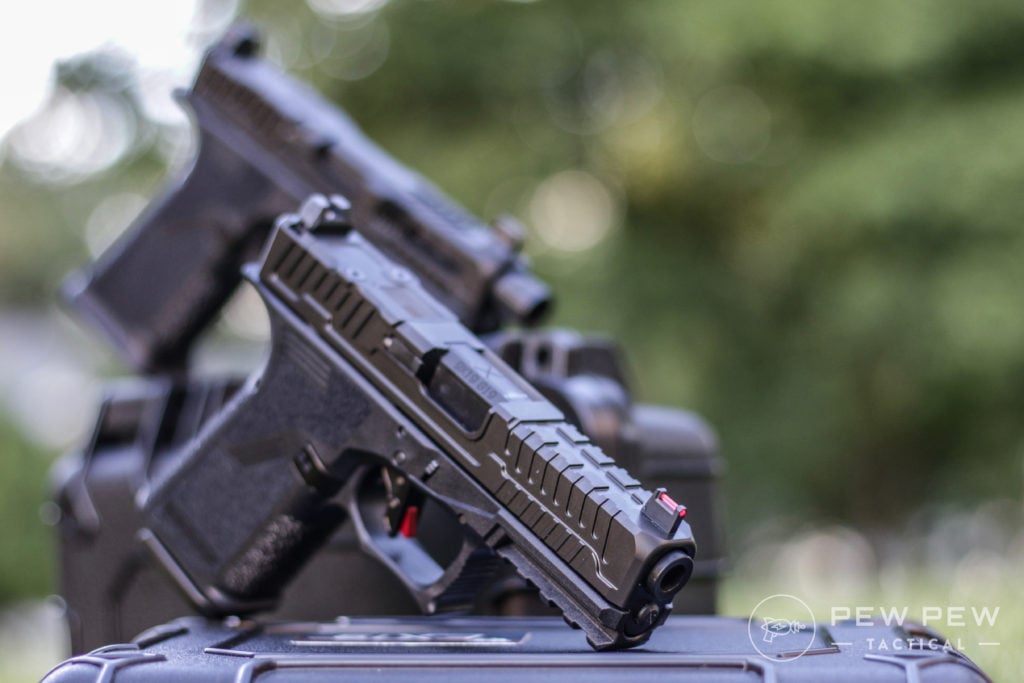 Our full review of them is here.
Foxtrot Mike
Foxtrot Mike had a handful of different SBR PCCs to shoot – including a model chambered in .45, which doesn't seem super common for pistol caliber ARs.
The guns ran great with the steel-cased Wolf that was fed through them, and they've also got an interesting approach towards a side-charging system that resembles the iconic HK style charging handle to boot.
Killer Innovations
Killer Innovations had a variety of Glocks out for range day fitted with their unique muzzle brakes and matching barrels. Here's one without the brake just for comparison.
Here's another Glock with the brake system installed.
There's a pretty noticeable difference in muzzle climb between the two, and we were actually pretty impressed by how flat the gun shot.
Mag dump!
LWRC International
We finally had a chance to get our hands on LWRC's SMG45 – seen here suppressed.
The gun's a psuedo clone of the legendary UMP45, and includes a handguard that features LWRC's unique MLOK-like attachment system.
We're very pleased that the gun ran so well after a few production delays.
Maxim Defense
Maxim Defense brought out a couple PDWs to play with – one being chambered in .300 Blackout. A lot of punch in a tiny package!
Blap.
Mirzon
Mirzon's enhanced P320 grip modules were surprisingly cool!
While I don't have a ton of trigger time on the stock P320 platform myself, the gun shot and handled very well, and felt like a much more natural fit for my hand than a lot of the other pistols on display this year.
Sig Sauer
We had the chance to shoot a suppressed MCX fitted with Sig's newest Romeo 8H red dot.
The Romeo 8H has 4 different selectable reticles and boasts approximately 100,000 hours of run time on standard CR123s.
We dig it.
Zev
More Glock brakes!
This time from Zev. Here's the gun sans brake.
And here's the gun with Zev's brake installed. Another super flat shooter.
Quarter Circle 10
QC10 makes some pretty high-end PCCs, and while there isn't too much to say about the nth AR chambered in 9mm of the day, we dug em.
.45 ACP, BROTHER.
Idaho Ordnance Factory
Shout out to the ammo providers for Barrett, Faxon, Mantis X, Zev, B&T, QC10, P80, Maxim, and Devil Dog.
We didn't see any ammo related failures…just the normal carbon and gunk build-up from literally non-stop shooting over 6+ hours.
Triggrcon Show
Now onto the regular show!
Random order based on how we walked around.
Stern Defense
You probably know them for their PCC mag adapters…
But now they have some nice drop-in 2-stage PCC triggers as well.
We'll report back but we like how it's a 2 lb first stage and adjustable 3 or 4 lb second stage so PCCs correctly work.
Criterion Barrels
We've heard great things about Criterion barrels. And at the show they had some very educational cutaways.
There's the "rifling" that helps stabilize our freedom seeds.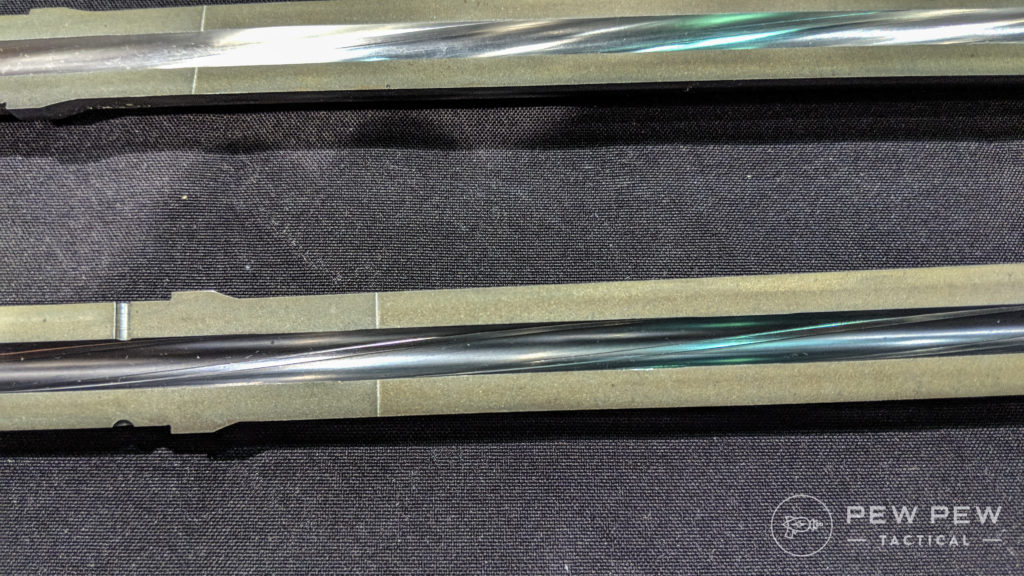 And three different coatings that I'm totally going to get wrong even though they told me three times.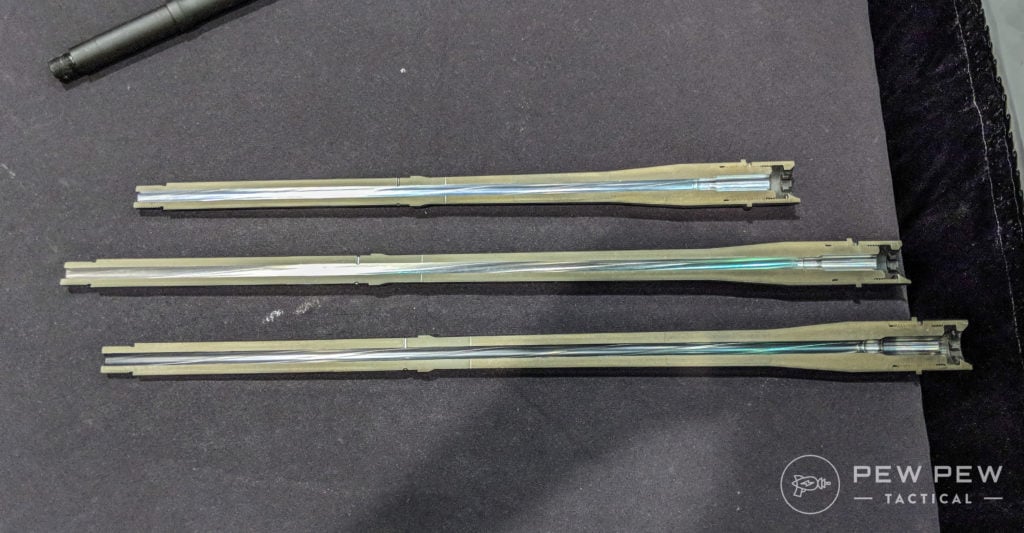 ETS
A nice array of their clear mags…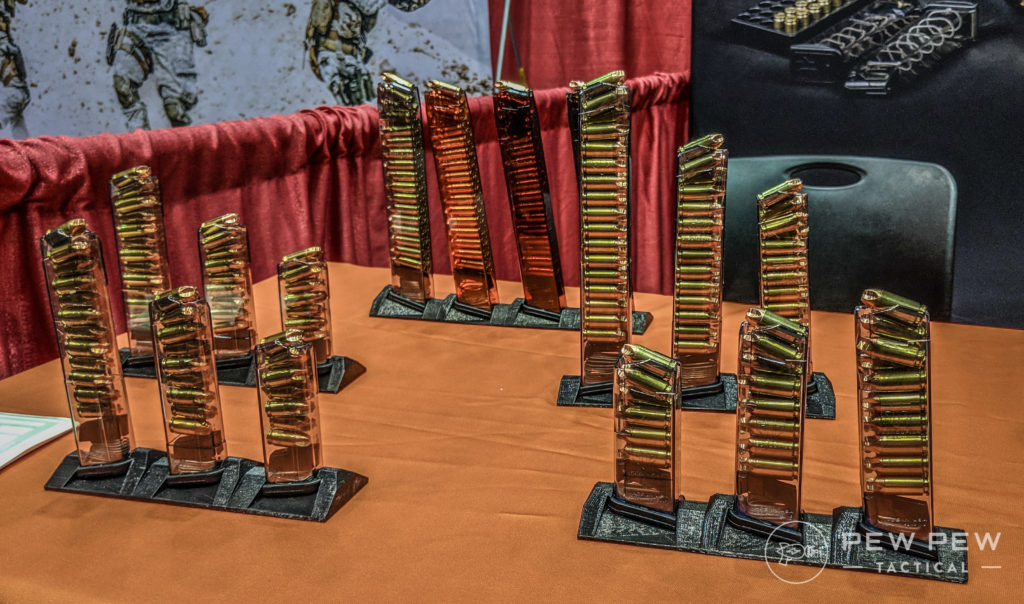 Aero Precision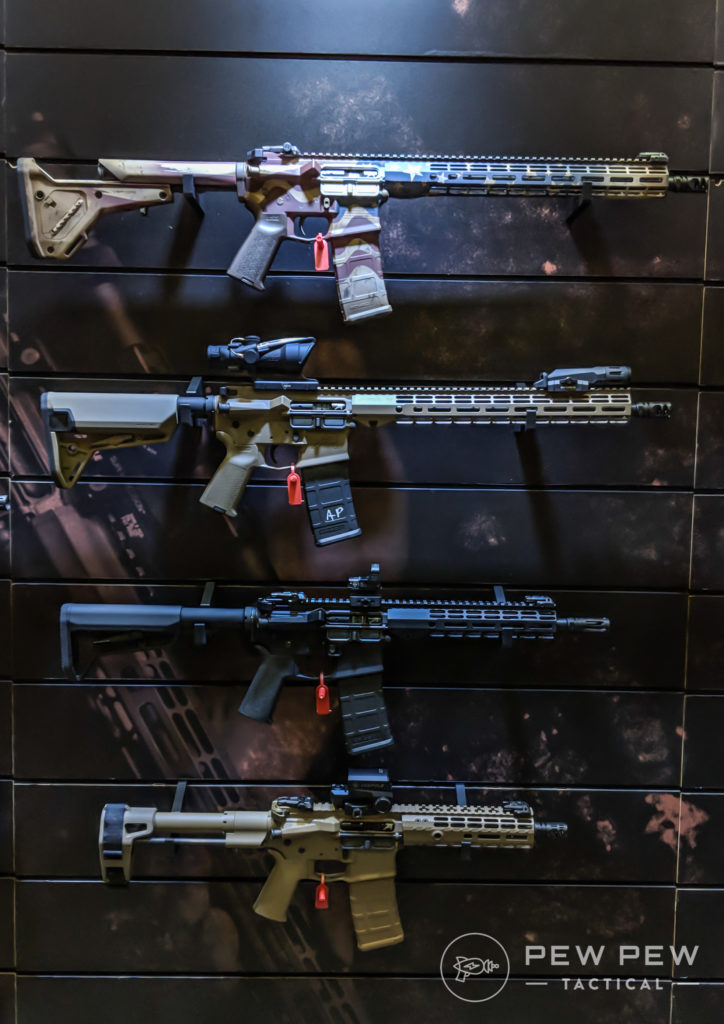 Always fun to check in on Aero Precision…one of my favorite AR-15s.
Full review here of their 16″ mid-length systems.
Dead Foot Arms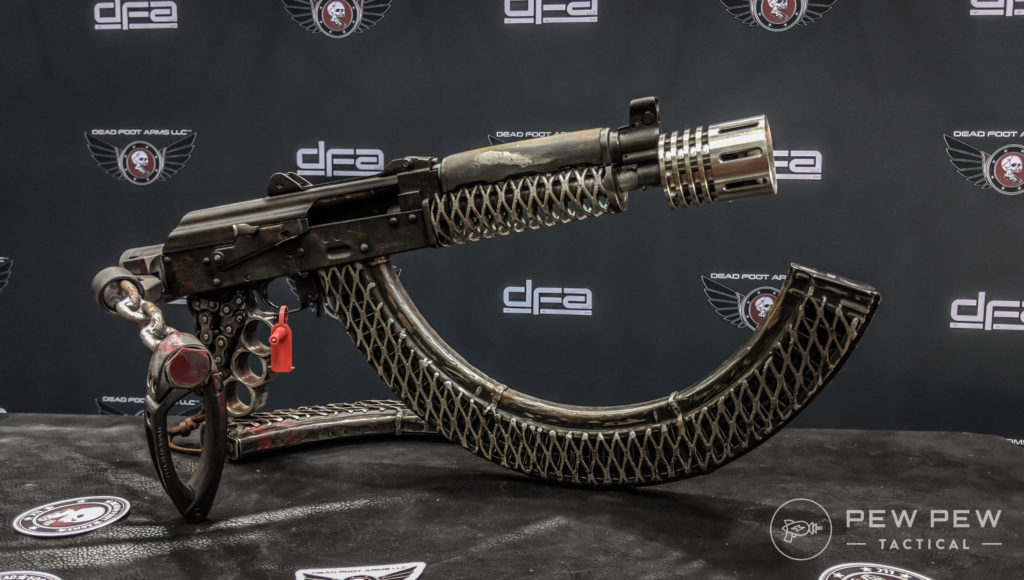 "It's not steampunk because it doesn't resemble a clock."
Quarter Circle 10
Mmm…P320 mag PCC.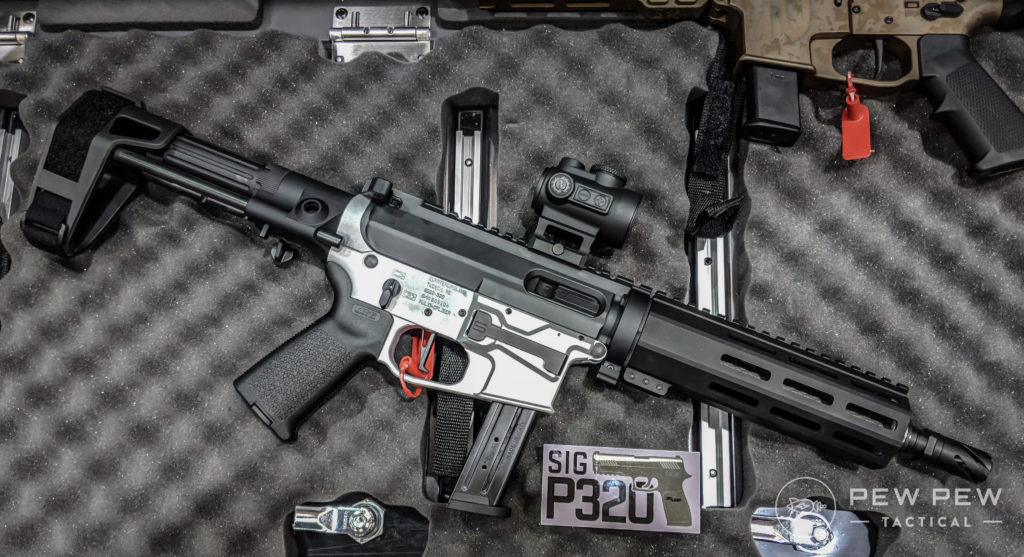 Nighthawk Custom
The Counselor might have given the SMG45 a run for its money but unfortunately they weren't at Range Day for us to test it out.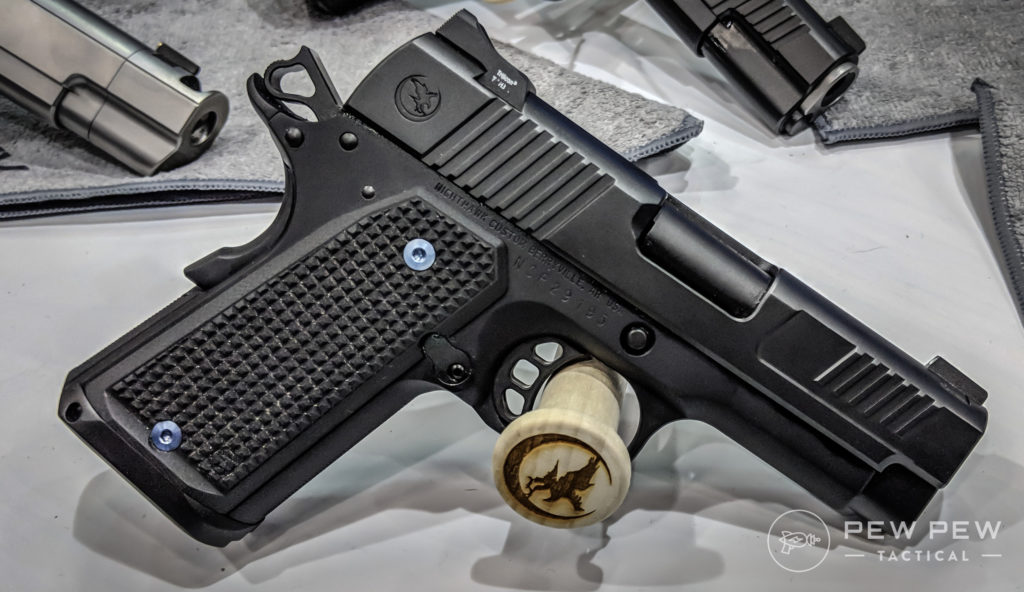 Probably the smoothest action I've ever had the pleasure of handling.
And I'm already thinking of the internet points we could get for mounting ALL the optics.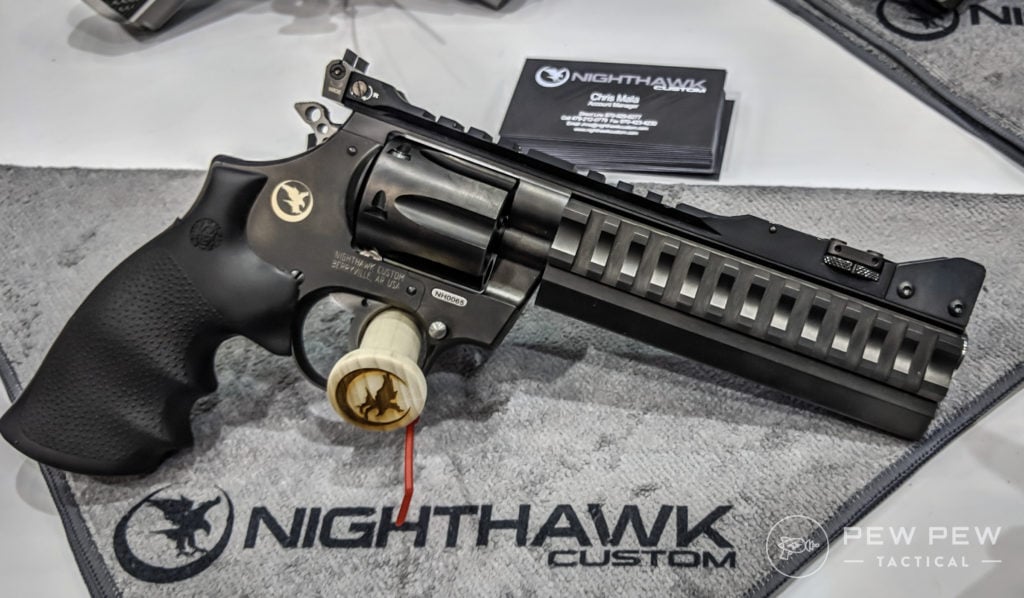 ZRO Delta
Another gun we wished was at Range Day…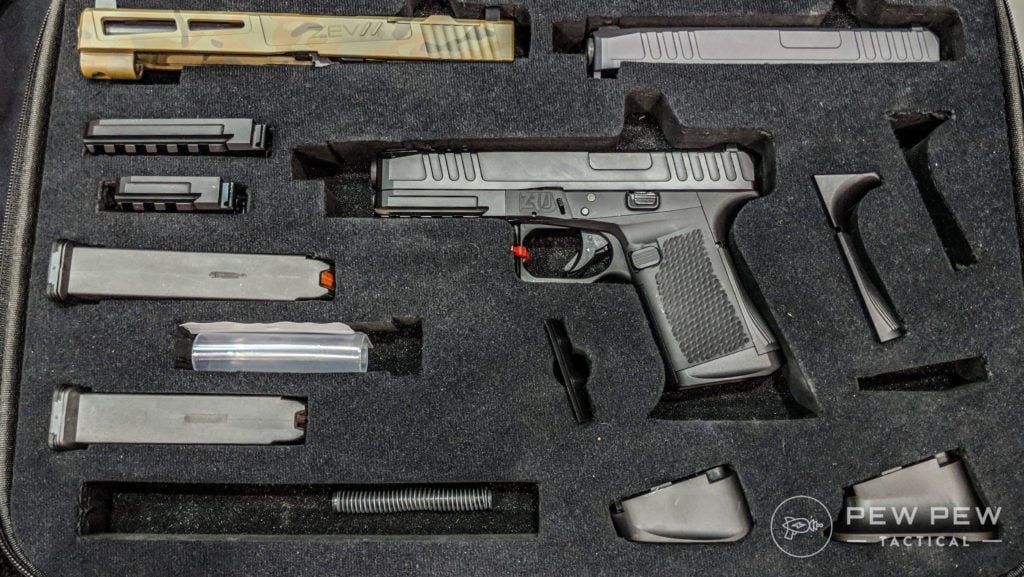 The Modulus lets you swap between a Glock 19/17/34 size in just a few moments.
Fortis Manufacturing
Some nice AR-15 eye candy…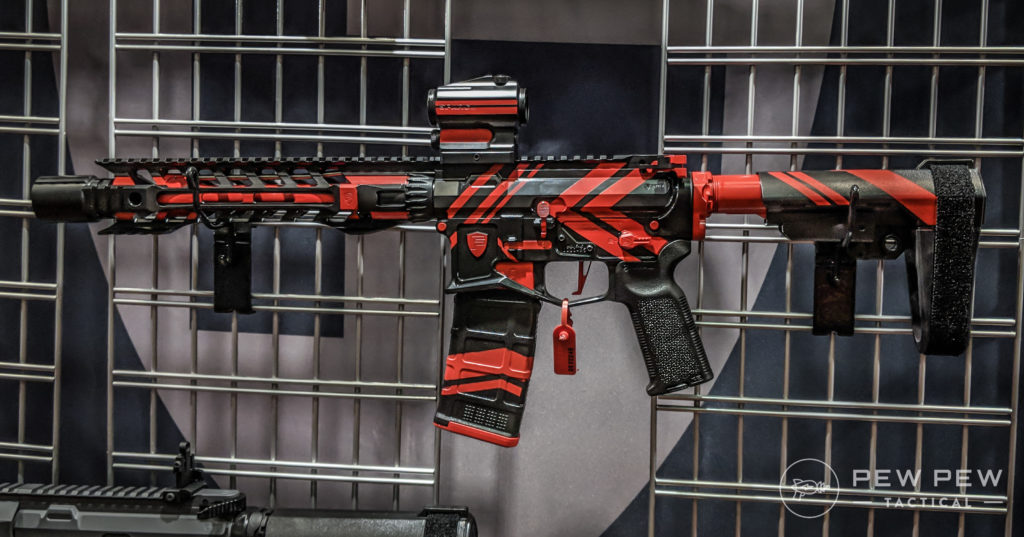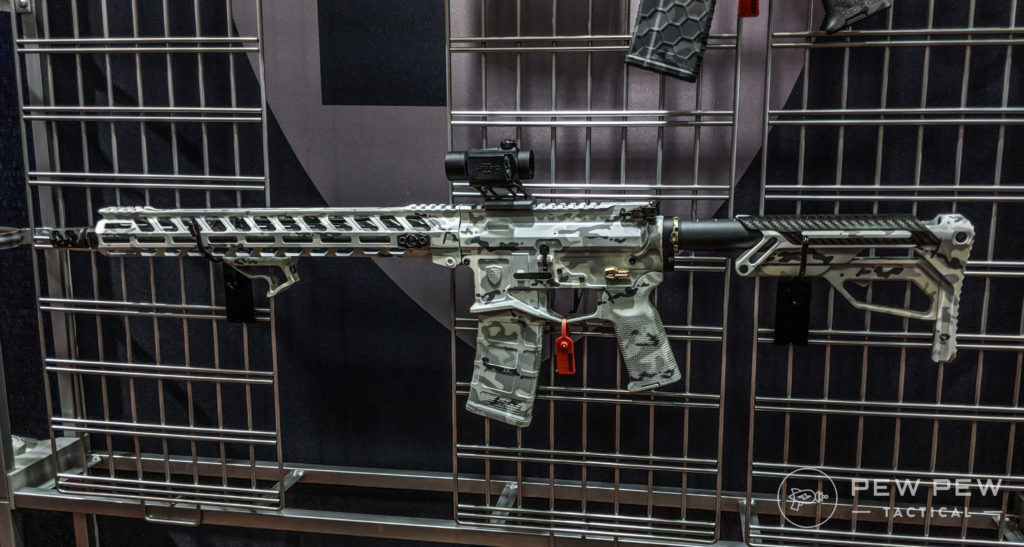 Genesis Arms
Need to swap out your AR-10 to a 12 gauge shotgun?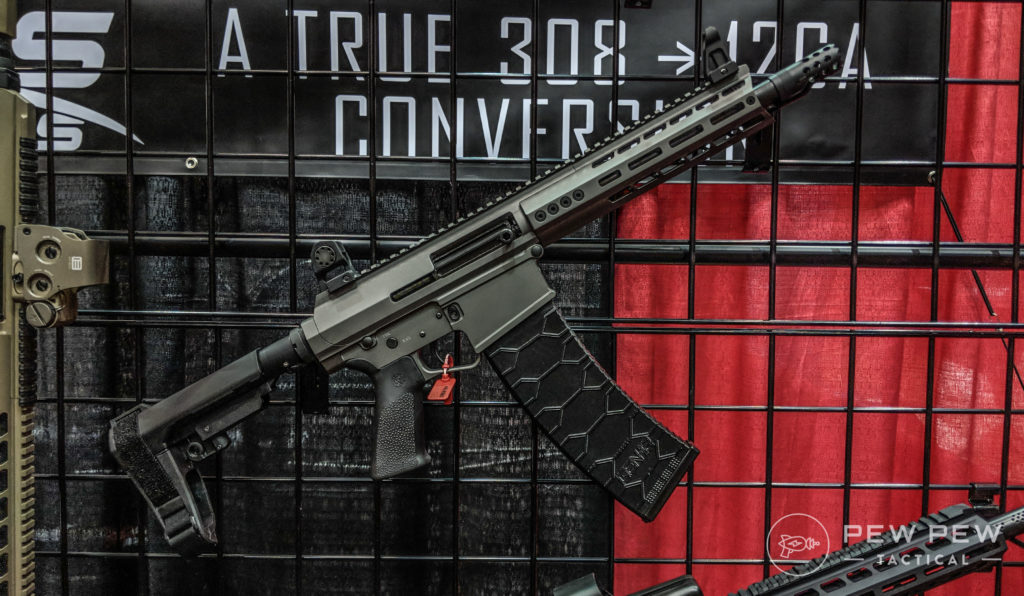 Genesis Arms has got you…with compatability of the cmost common DPMS patterned AR-10 lowers.
JL Billet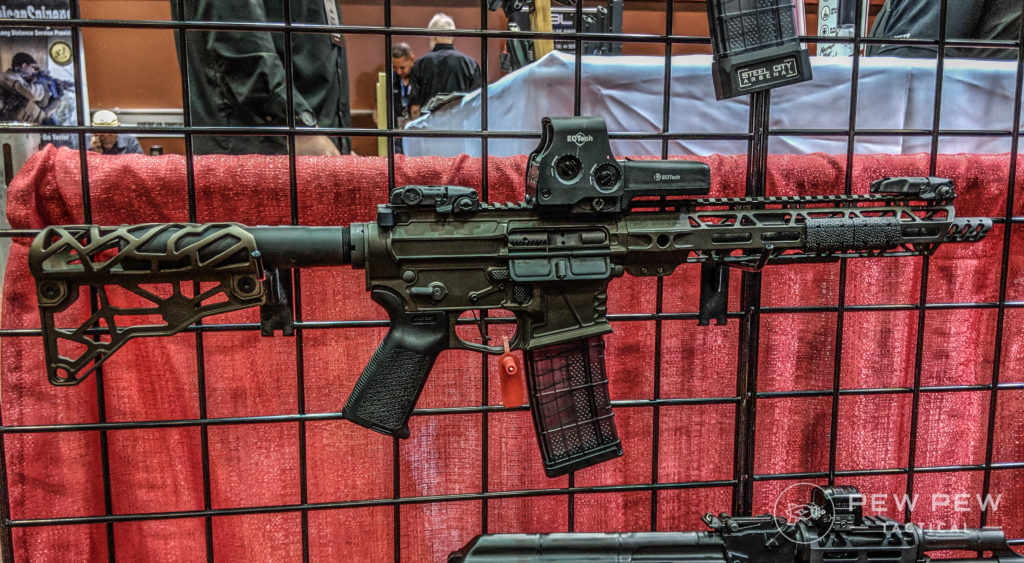 Nice uppers and lowers…but here they are showing off their buttstock.
B&T
Yahsss!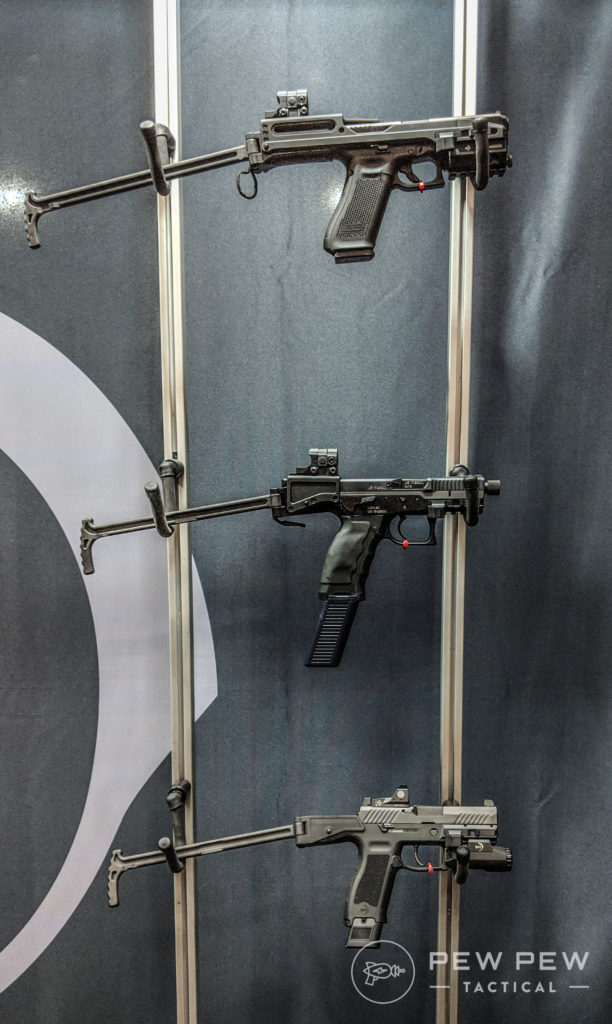 ATN
We've reviewed their night vision before…but now they bring out their thermal scopes.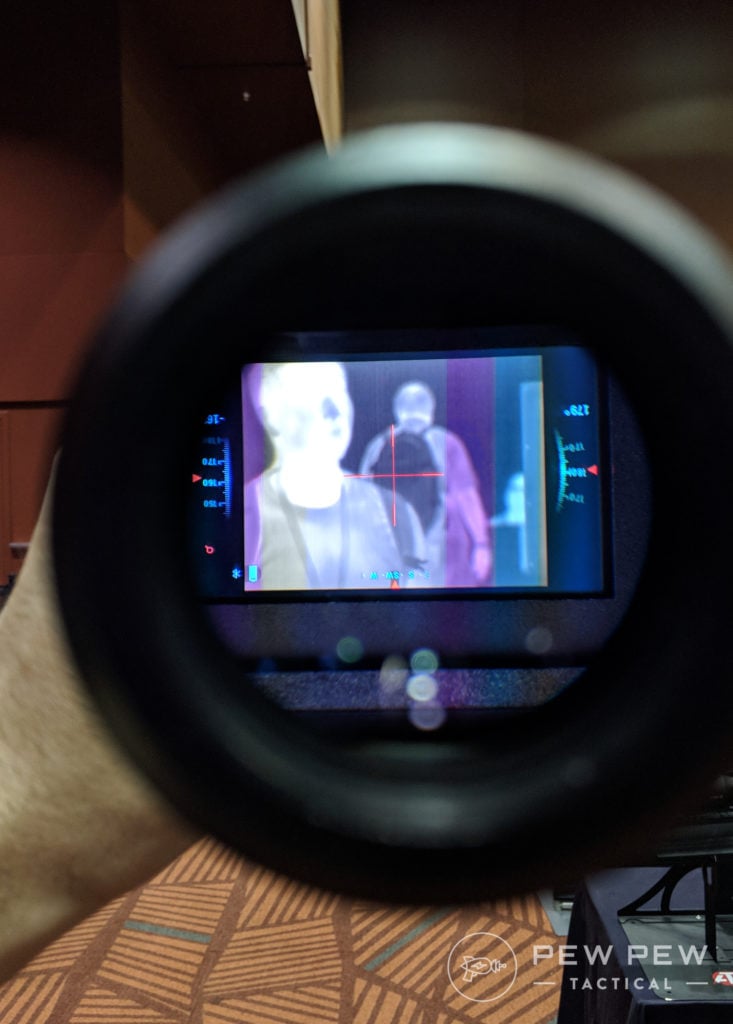 JP Rifles
We really like JP's stuff. Here's some variable mass BCGs…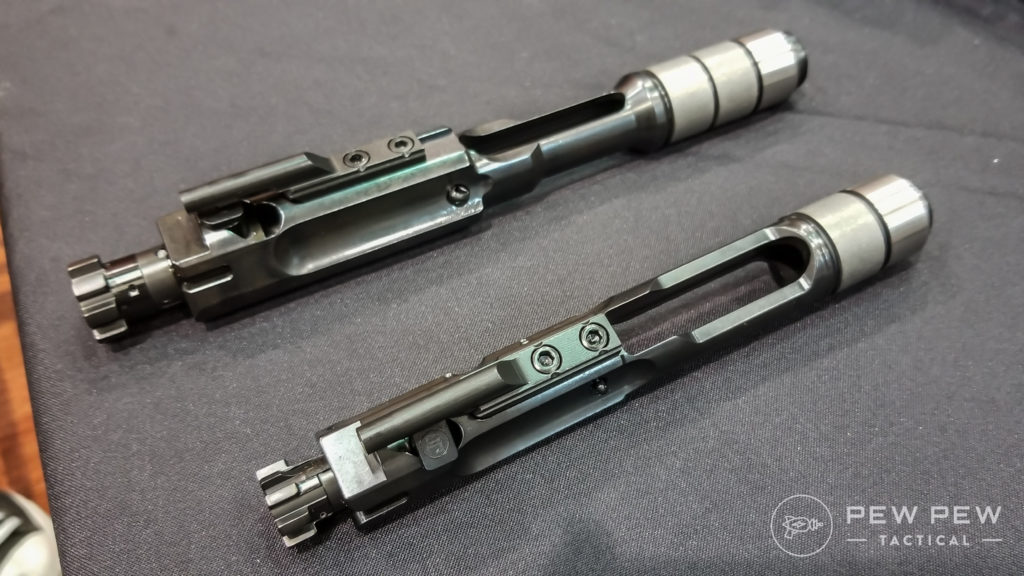 Possibly the lightest BCG we've ever seen (in aluminum).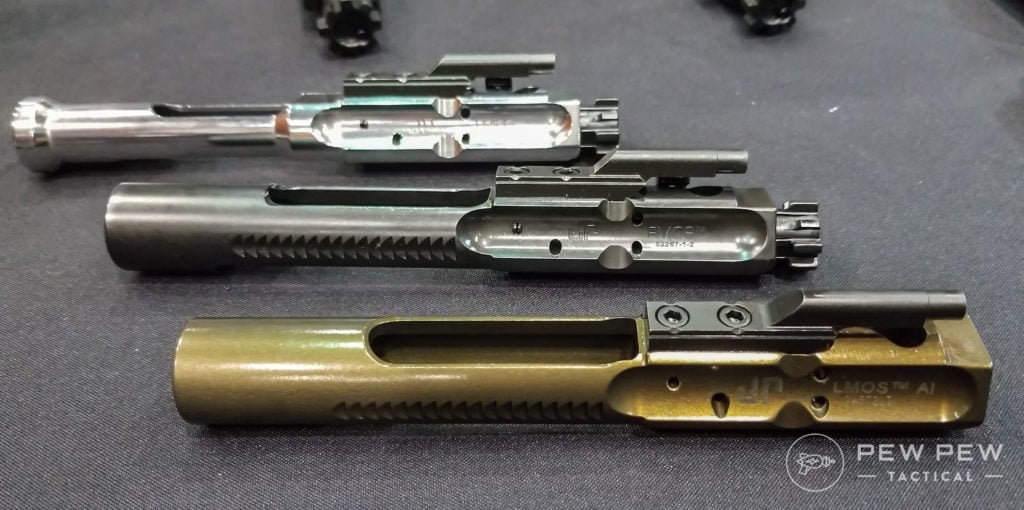 And a 5″ barrel that is permanently attached to 16″…but with a twist.
Vaultek
We've done a couple reviews on their super hi-tech safes.
But here's their latest edition…a tricked-out rifle safe.
Sig Sauer
Yes…the P365 XL feels great in hand and we can't wait to shoot it some more.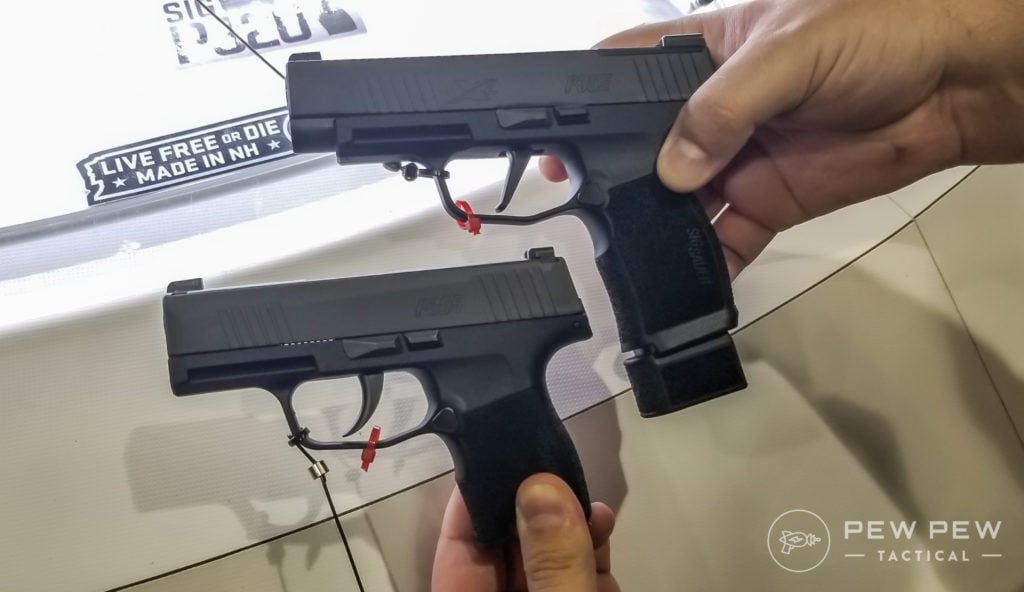 Apex
Apex of upgraded trigger fame brings us a pair of extended slides. One for the FN 509.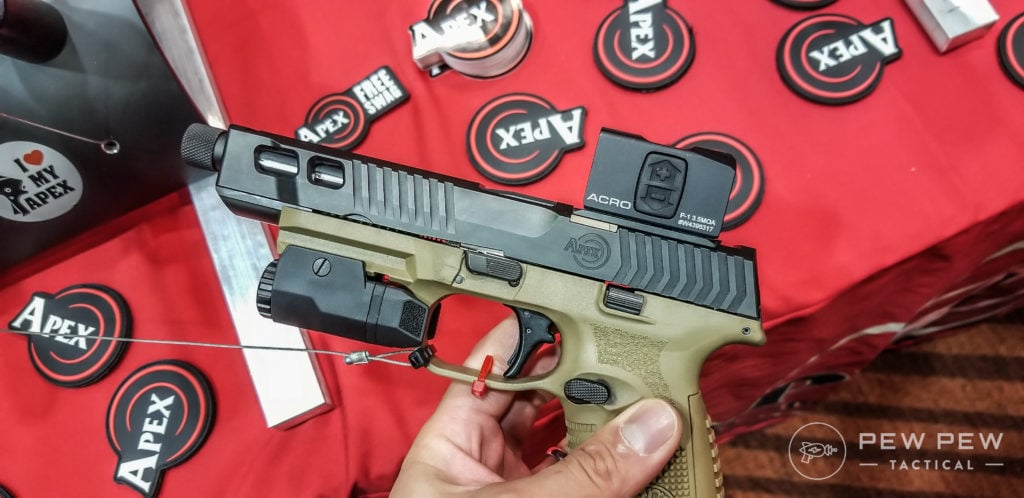 And the M&P Shield.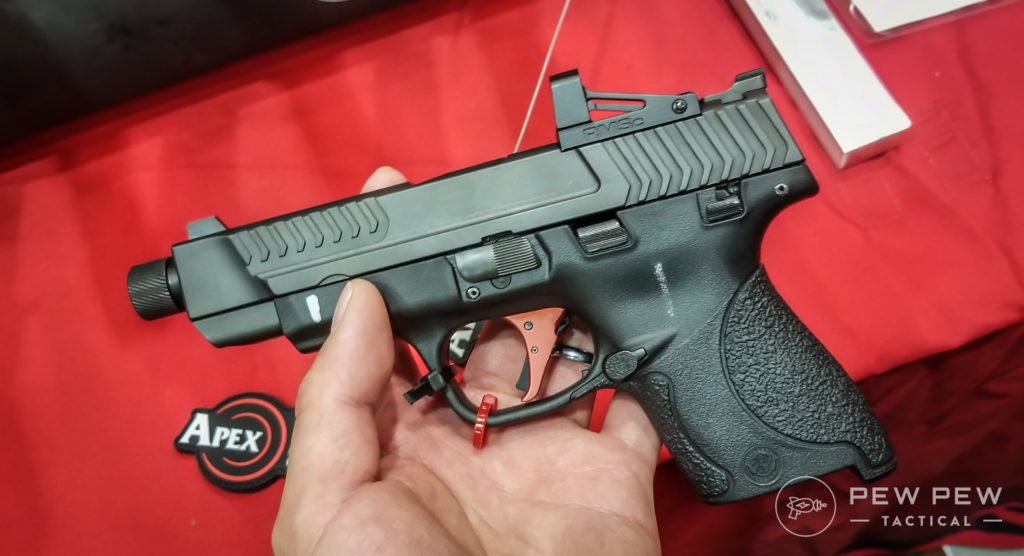 SilencerCo
Who doesn't love a bunch of suppressors?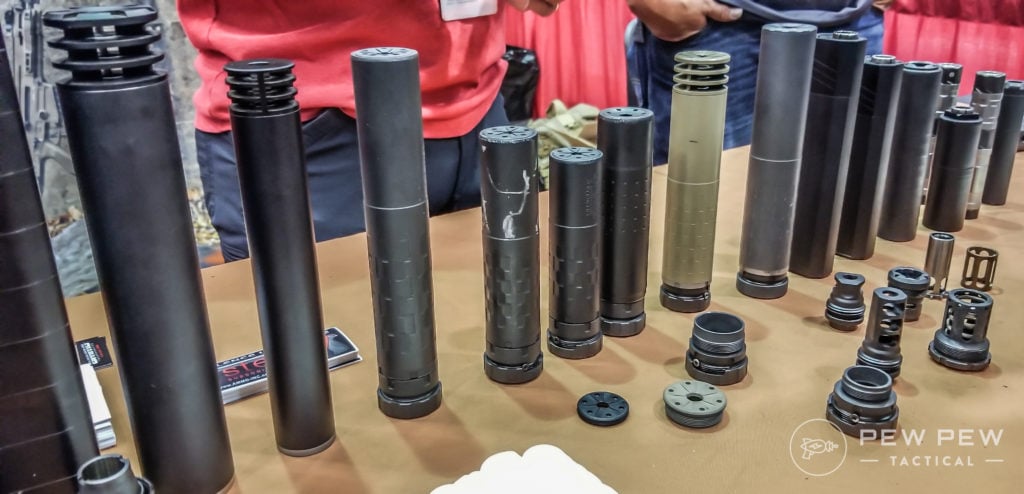 Tactical AR
Pretty immersive shooting simulator?
Check.
Conclusion
That's it for now…until next year!
What was the coolest thing you wish you got to try?