When it comes to self-defense shooting…do you ever want to be in second place?
Probably not…like the great Bill Jordan said, "Be first or be dead, there is no second place winner in a gunfight!"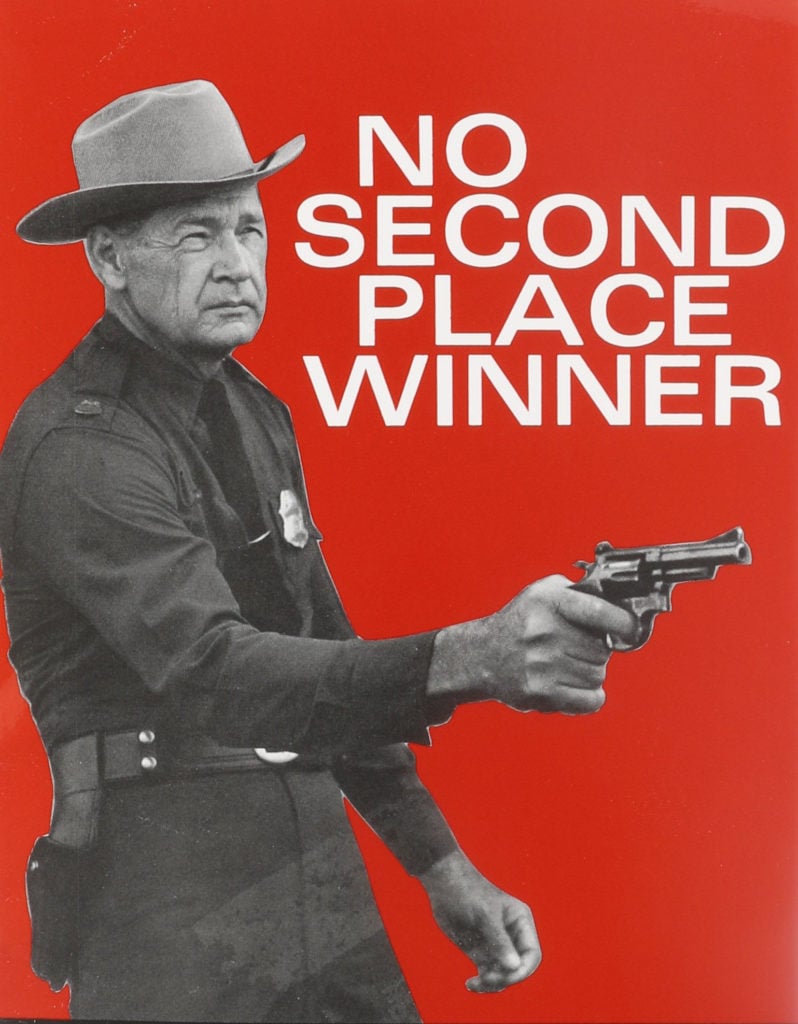 One of the more controversial training aspects in shooting is how you release the trigger after shooting.
We'll walk you through the two main schools of thought…Riding the Reset and Slapping the Trigger Guard.  By the end, you'll know what should work best for you and your gun.
Riding the Reset
When most handgun triggers reach their reset point the trigger will still travel forward.  
This creates a slightly longer trigger pull than necessary to fire the weapon.  Riding the reset instructors train their students to hold the trigger to the rear after they fire and slowly release it until there is an audible and tactile 'click'.
This click lets the shooter know they are ready to shoot again.
The goal of these instructors is for their students to learn how long and how far it takes for them to release the trigger.  Once their hands become accustomed to when the trigger resets they can begin releasing it faster and faster.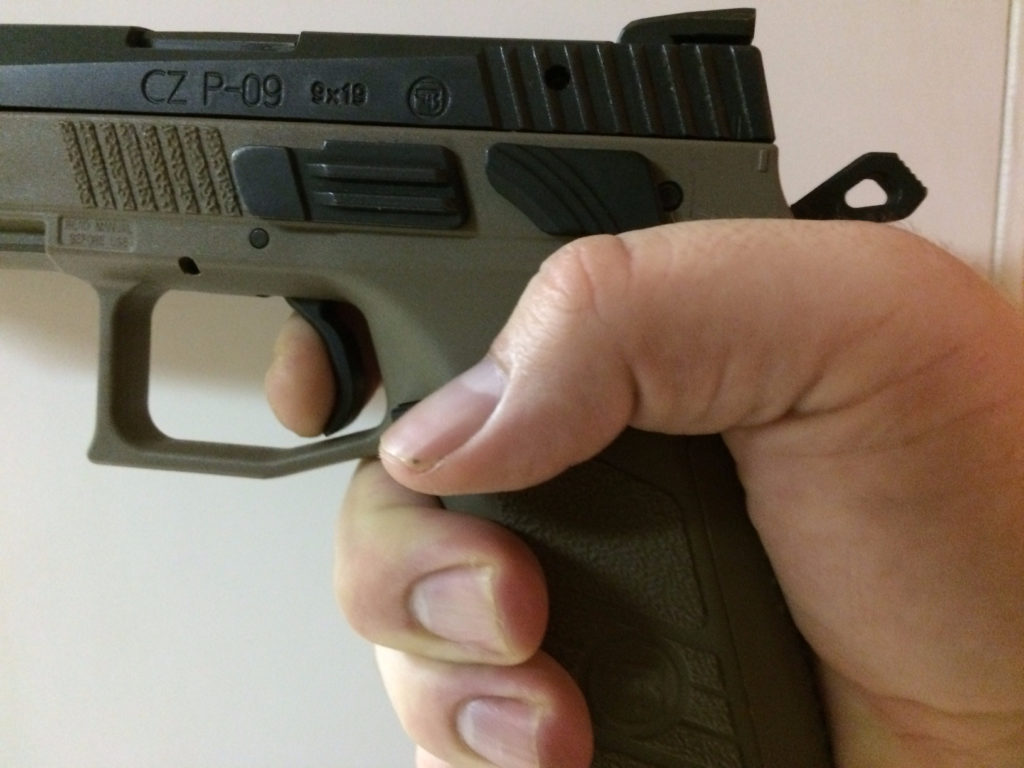 And how about a gif to really hammer it home…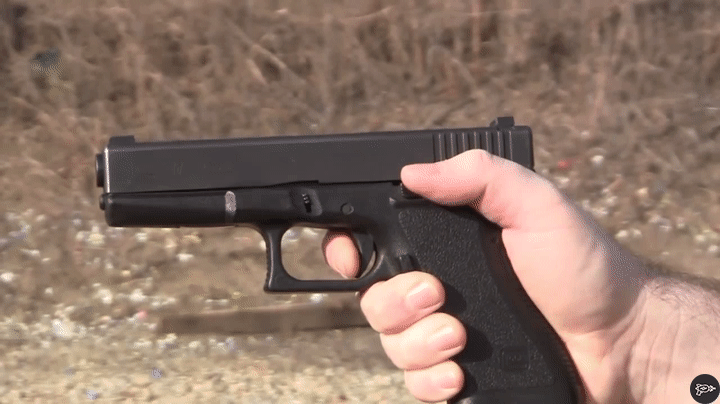 The main reasons for this line of thinking is accuracy.
Riding the reset allows the next shot to have a shorter trigger pull.  The shorter the trigger pull the less likely the shooter will disturb the sites while pulling the trigger.   
The practitioners of this technique will also often cite speed as a primary benefit to riding the reset.
Once a shooter is trained and accustomed to riding the reset they can fire their weapon faster.  This does take time, training, and experience to master.
Pros and Cons of Riding the Reset
There are some benefits you can easily see with riding the reset.
It is easier for new shooters to learn this technique.
This also helps them learn their trigger and causes them to focus on both trigger pull and release.
One of the bonuses is that sympathetic movement is not an issue when slowly releasing the trigger.  Sympathetic movement or sympathetic squeeze, is when the movement of one digit involuntarily moves the entire hand.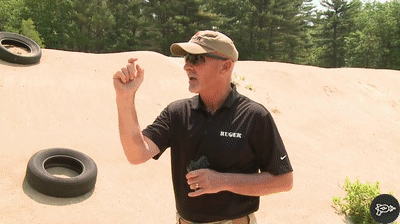 So who cares?
When shooting this usually involves the entire hand squeezing while also squeezing the trigger finger.  The same can happen when releasing the trigger, which means your grip will not be the same for every shot.
While it is easier to learn, it's quite hard to master.
A technique like this relies on muscle memory to be built with the finger and hand.  This makes constant repetitions a necessary element to become an expert, and then more to retain this skill.
Off the bat, revolver shooters will notice an immediate flaw.  
Not all weapons reset without the trigger traveling fully forward.  Double action revolvers, for example, will not fully reset if the trigger is not completely forward.  This is true of all double action, hammer fired weapons.
So the ride the reset technique is only applicable to single actions, DA/SA guns, and striker fired weapons.
Perspective
Personally I feel riding the reset is much better for the range, and that is where it should stay.  As a paper punching, or slow competition technique it does work well.
I've scored expert on many a qualification using this technique.  It does work well in that perspective.
Because the military does teach the technique it is often mistaken for an effective self-defense and combat technique.  It is important to remember it in the context of how and why the military teaches it.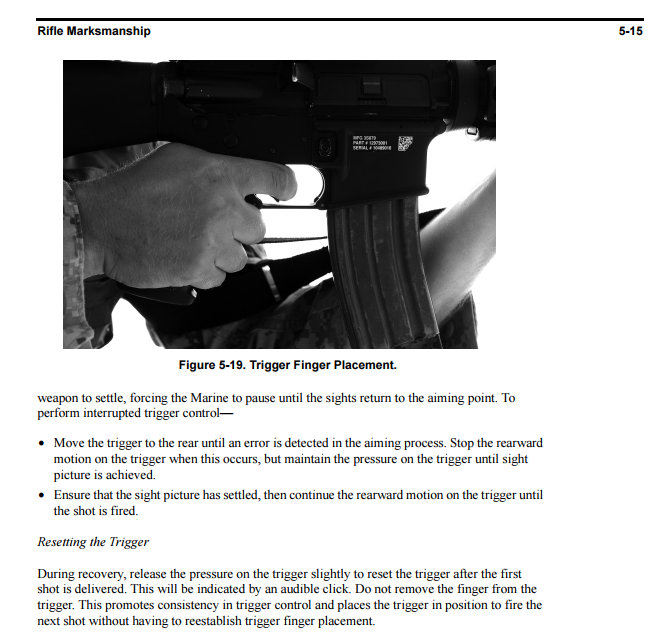 Riding the reset is a technique that does have a role in combat shooting.  Because slowly letting your trigger out allows you to keep your sights on target, and take more accurate and precise shots.
To be perfectly honest a civilian shooting beyond 25 yards with their handgun for self-defense is highly unlikely…
Slapping the Trigger Guard
The slap the trigger guard doesn't really involve slapping anything.
It merely obtained this name as time passed.
The technique has been around since the days of revolvers and at the time was a necessity.  We covered earlier that a double action revolver trigger must come to full reset to properly function.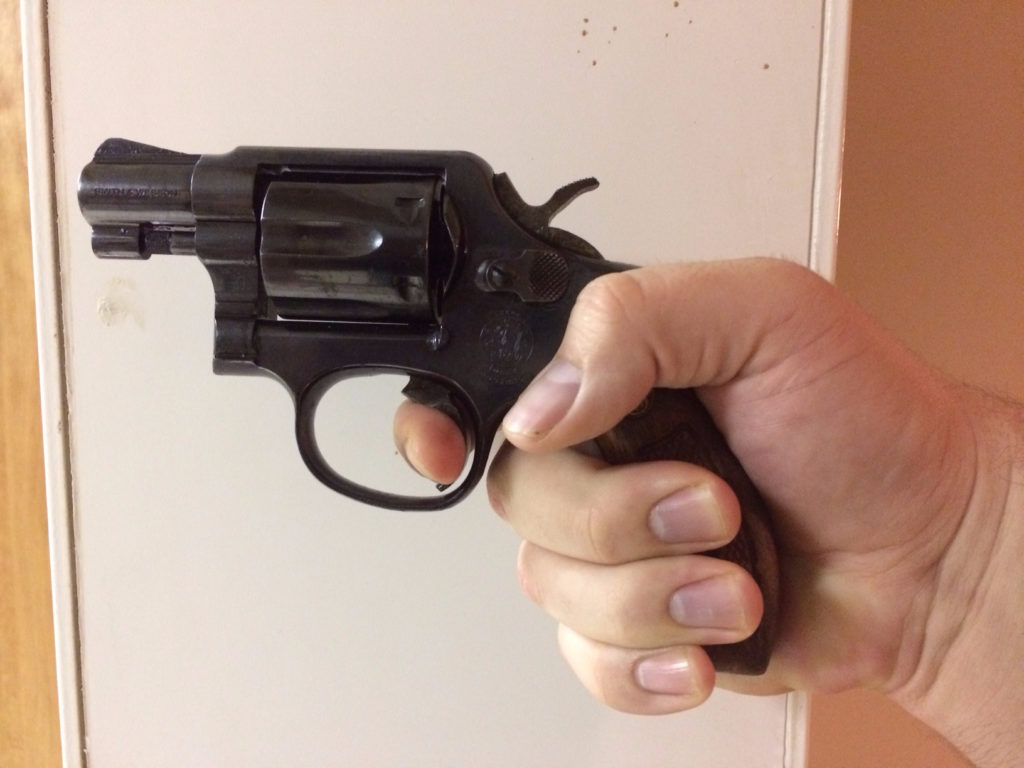 To practice slapping the trigger guard you must fully release the trigger after you fire.  To properly do this after you fire a shot, let the trigger go as it recoils.  By the time you are back on target your finger is back on the trigger and you are ready to fire.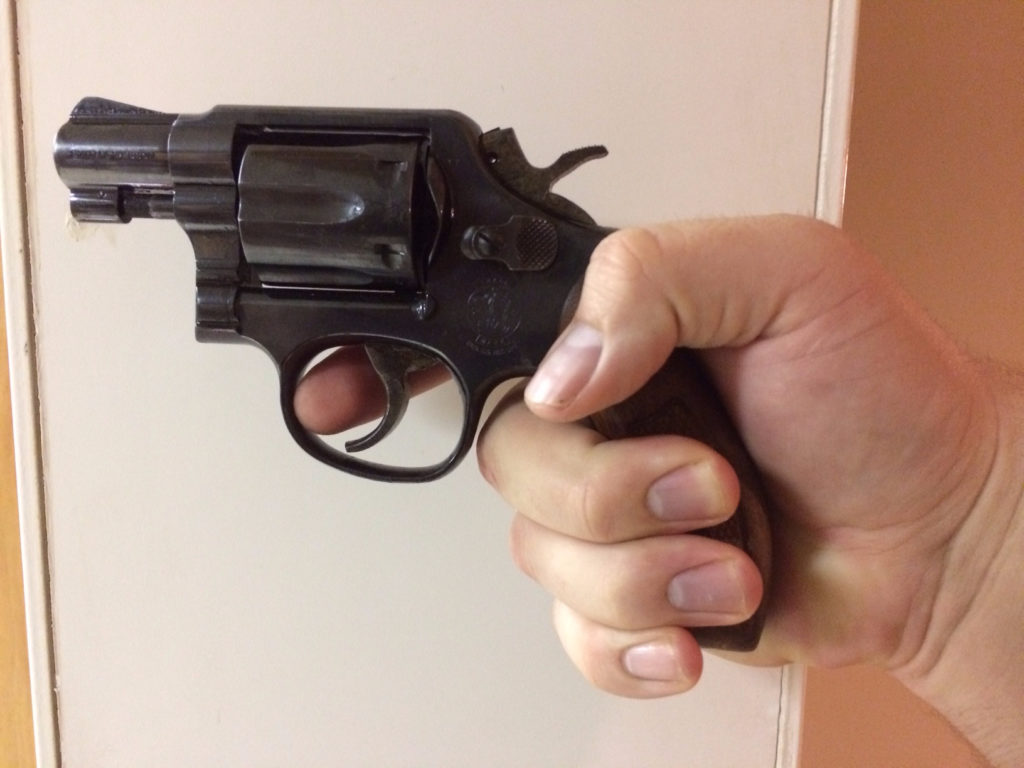 The biggest flaw comes from people being overly dramatic when practicing slapping the trigger guard.  They often do so in such a rush they cause their weapon to move.
I blame this partially on poor instruction.  There is no need to be dramatic.  Fire, release the trigger, get back on target.  That's all there is to it!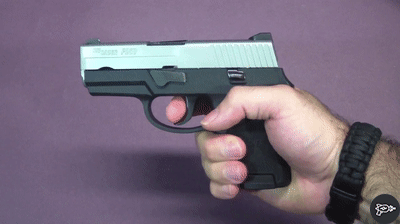 The slapping the trigger guard name comes from the fact you have to fully clear the trigger to ensure a positive reset on a revolver.  This led to practitioners literally pushing their trigger forward until it hit the trigger guard.
Pros and Cons
Slapping the trigger is very simple, and requires very little effort, and very little training to master. It can be done very quickly, and your trigger is ready to roll as soon as you are back on target.
What's Best for You?
You need to go out and shoot.
By that I mean taking the time to go out and figure out what works for you.  Try both techniques and identify your own issues with each technique.
It's in my opinion, and the opinion of many professionals, including Bill Wilson, that slapping the trigger guard is the better technique for self-defense.
Versatility
Slapping the trigger guard will work with any handgun, be it a revolver, an automatic, a DA/SA, or anything in between. This allows you to transition from gun to gun and utilize the same technique regardless of the gun's action.
This technique doesn't require much in the way of motor skills, and is incredibly simple to use under stress.  You do not have to try and feel or hear a reset for it to work.  It doesn't require muscle memory and constant training to maintain your skills with.
The largest flaw comes from the amount of movement necessary to use this technique.
It makes it a poor choice for competition and slow fire.  When you are measuring your groups with a caliper the small differences are immediately noticeable.
Now…in a self-defense scenario you are facing a large target, so minor movement of the hand isn't a major issue. Even so, training out sympathetic movement should be a priority.
Conclusion
In a competitive or slow fire situation you have (almost) all the time in the world to take a shot.  You can slowly release the trigger and ride the reset with ease.
The same cannot be said for a self-defense scenario.
Violent encounters are fast moving situations that require speed and violence of action.  
When your body is hit with the flight or fight response you are going to lose some of your fine motor skills. Making small, precise, and controlled movements like releasing the trigger is difficult unless you've really became an expert in that drill.
It's doubtful you'll be capable of hearing the audible click of a trigger with your ears ringing from firing your weapon anyway.  On a two way range you must account for all kinds for noises that are unexpected.
So given everything we've gone through…what's your go-to method of trigger reset?