As much as we would all love to ignore sticker prices and buy what we want, the reality is most of us stick to a budget.
Prices on guns, knives, and gear can be astronomical at times and might have you feeling like the gun world is just too expensive.
That's where you're wrong, though.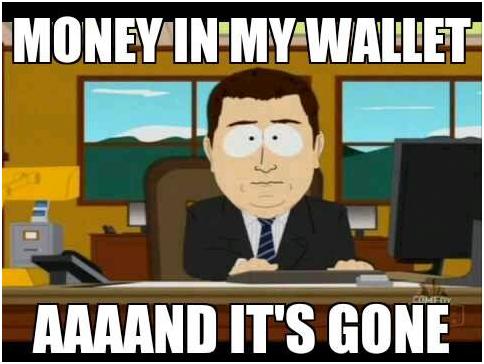 While, yes, there are pricey items lining gun store shelves, there's also plenty of gear occupying a more affordable bracket.
But what if you're looking at a super slim, budget…like, $10-slim. Can you get anything under 10-bucks?
Well, I've found a few things, 10 to be exact, that cost less than $10. Each offers you a little something well worth those wadded up dollar bills.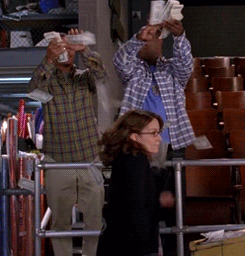 Let's remember prices do vary over time, and a lot of these items are already close to $10. So, prices may drift. As I write this today, the price of each piece remains under our cutoff.
Without further ado, here is my 10 under $10.
Top 10 Gun Accessories Under $10
1. Magpul's Magpuls
Magpul's Magpul started the colossus company, way back in 2008. Seemingly every Marine I served with used Magpuls on their issued aluminum magazines.
Magpuls are still around, and you can get a three-pack for your favorite PCC or subgun for under 10-bucks.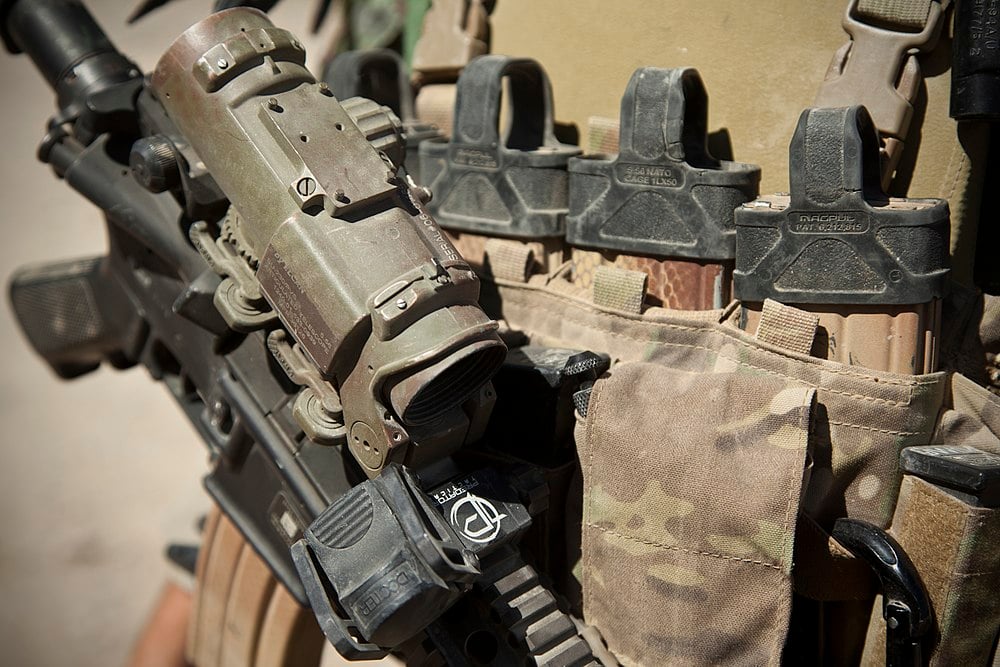 Modern magazine pouches have changed quite a bit these days, with the primary focus on AR magazine pouches. But because there is no unified subgun mag, there hasn't been a lot of development in subgun magazines.
People making submachine gun pouches typically aim for pouches that accommodate as many different magazines as possible.
Subgun Magpuls are still very relevant and handy when it comes to quickly and securely drawing your magazines. Plus, they are available in our $10 budget.
10
at Magpul
Prices accurate at time of writing
Prices accurate at time of writing
2. TRT Training Tool
What's the most annoying part of practicing reload drills? Repeatedly ejecting and loading your gun with Snap Caps. The TRT Training tool is the answer to that problem, allowing you to focus on your skills.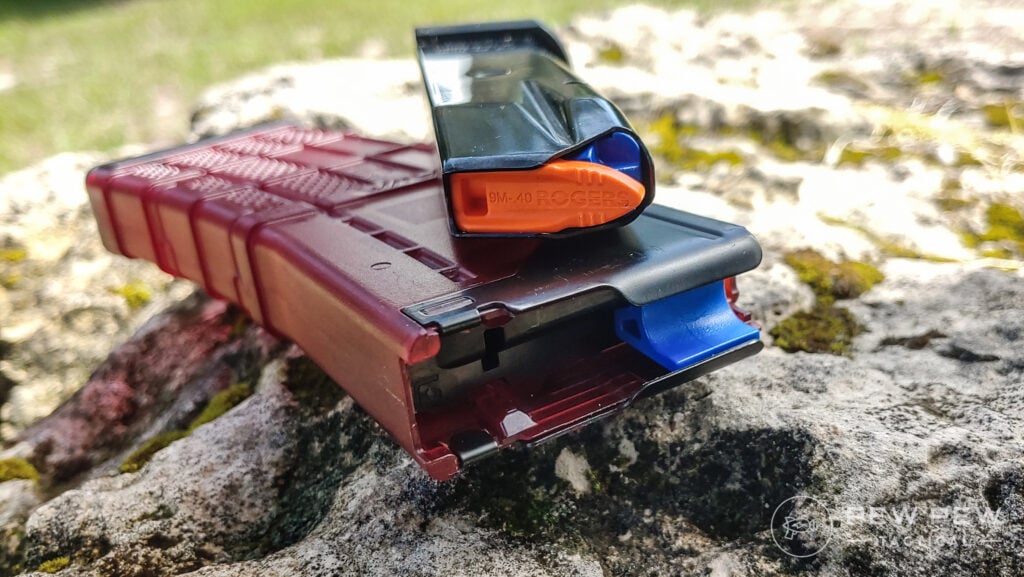 Available for most pistol calibers and AR-15, TRT's training tool fits into the magazine of your weapon. The tool pins down the follower far enough to prevent the bolt or slide from locking to the rear. It's also too small to load into the chamber.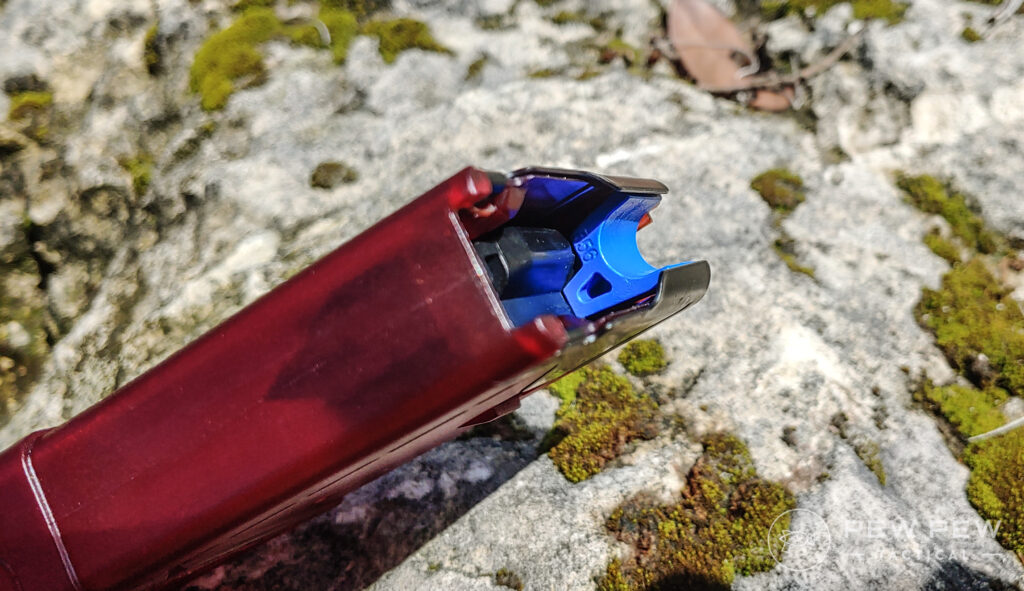 These tools allow you to easily practice reload drills with realistic movements. Because of their construction, they don't have to be repeatedly unloaded which means more time practicing for you.
8
at Amazon
Prices accurate at time of writing
Prices accurate at time of writing
Plus, they cost around $7 for three. I own both the 9mm/.40 variants and the AR-15 variants. You can also find them in a .45 ACP variant too.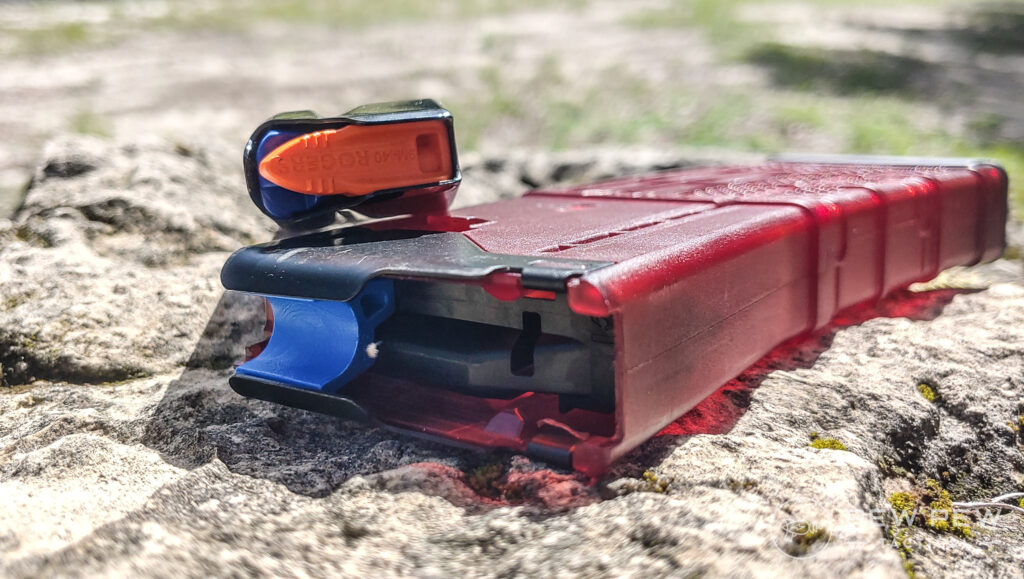 The 9mm options work in both pistols and PCCs. Well, they work in Scorpions and Colt SMG magazines, I'm not quite sure about other proprietary magazines.
8
at Amazon
Prices accurate at time of writing
Prices accurate at time of writing
3. Recover Tactical Magazine Clips
Magazine Clips is my favorite name for a gun accessory. It's a phrase that is both cheeky and accurate.
Recover Tactical Magazine Clips are a two-piece system. The first piece is an extended baseplate that is nice by itself.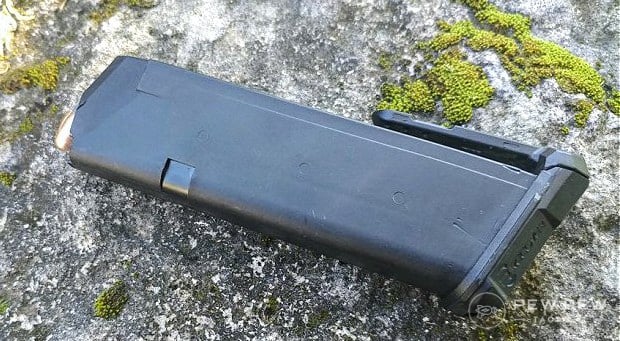 The next piece is a pocket clip, much like a pocket knife pocket clip. It attaches to the baseplate and then allows you to conveniently pocket carry your magazines sans pouch. A pocket clip design makes them easily accessible and quick to draw.
It takes practice, but with a little training, it's easy to figure out. These are quite convenient and produced for Glock and Smith & Wesson Shield magazines.
5
at Gun Mag Warehouse
Prices accurate at time of writing
Prices accurate at time of writing
4. Plano Ammo Can
Plano ammo cans make up most of my ammo closet. These ammo cans are perfect for organizing ammo as well as gear, magazines, batteries, and more. Ammo cans stack easily, are mostly moisture-proof, and can be used for a variety of purposes.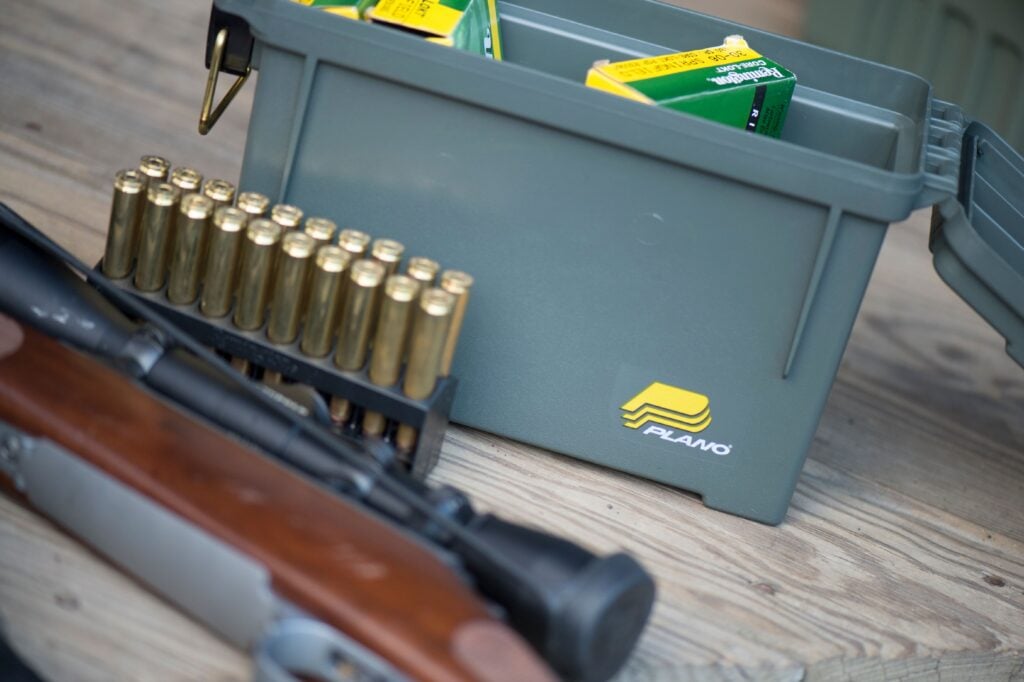 If you have an unorganized ammo and gear closet or workshop then these simple boxes present an answer to chaos. Not to mention, they are superbly simple for travel.
15
at Amazon
Prices accurate at time of writing
Prices accurate at time of writing
5. Safariland Shell Holder
You'll see me frequent the Safariland Shell Holder a lot because it's one of my favorite pieces of gear. It's superbly small, cheap, and holds two rounds of shotgun ammo without an issue.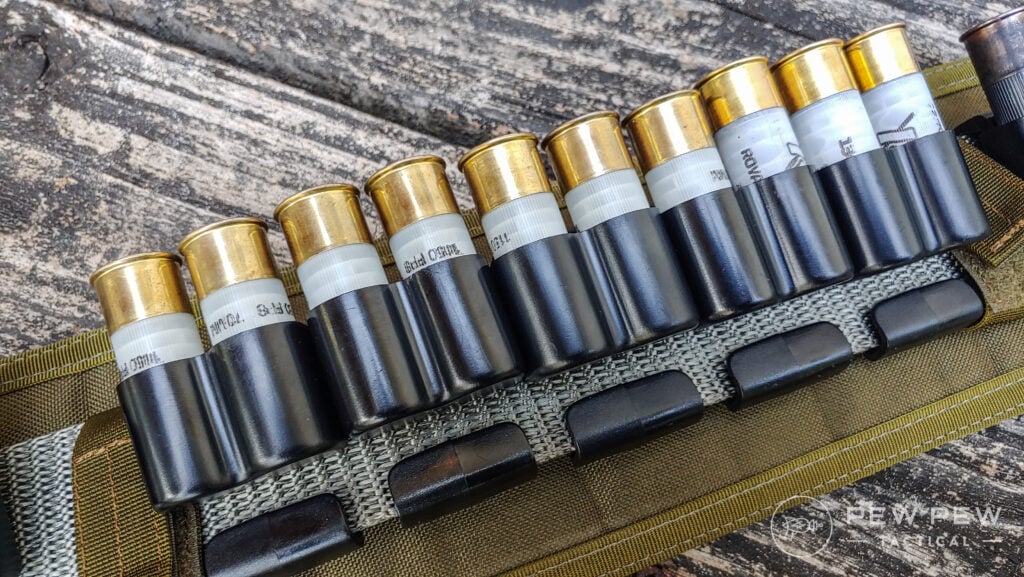 The Safariland Shell Holder gives mounts on the belt for quick and easy access.
Using a molded polymer design, the Safariland system holds the rounds securely, but has an open top for a quick draw.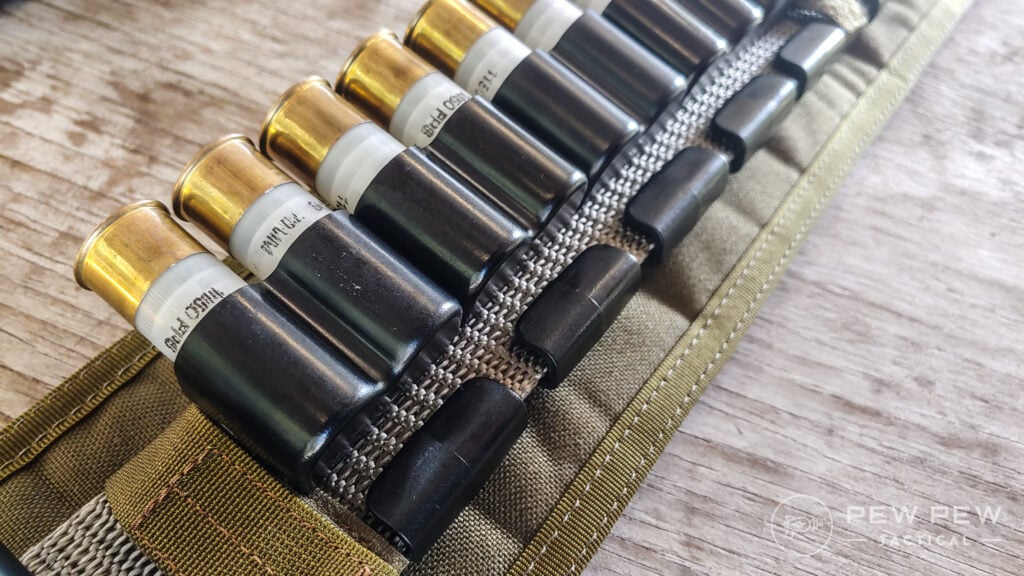 You can draw a single round or two rounds, depending on what you need and when you need it. The design is rugged and simple and generally unbeatable for carrying extra ammo on the belt.
Buying just one is lame, and since they are under $10, it's affordable and practical to have two or three on your belt when wielding a shotgun.
15
at Amazon
Prices accurate at time of writing
Prices accurate at time of writing
6. Real Avid Bore Snake
Real Avid makes some excellent gear that's always innovative and handy, and these Bore Snakes are no different.
Unlike most bore snakes, the Real Avid Bore Snake comes in a retractable design with a polymer reel to keep it easily contained when it's not in use.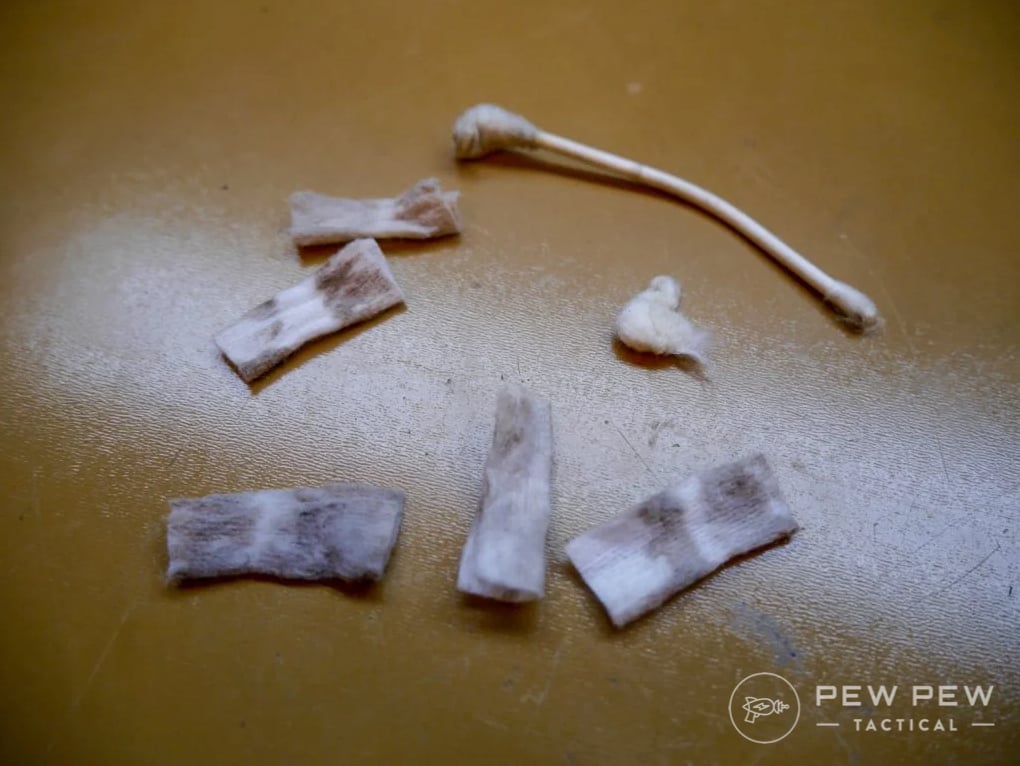 When reeled in, the body/storage container acts as a handle. It's simple, easy to use, easy to store, and comes in nearly every caliber imaginable.
The Real Avid design is brilliant and perfect for your cleaning kit.
7. Pint of Hoppes
What can I say that hasn't be said about Hoppes Number 9? It's a great lubricant, cleaning oil, etc. Not only does it work, people even love the smell of it.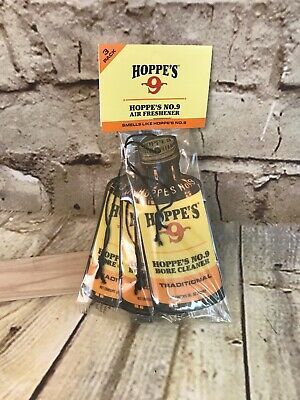 For under $10, you can get an entire pint of it!
Hoppes is an excellent thing to have on hand for any serious shooter.
Looking for other kits to get the cleaning job done? Check out our round-up of the 4 Best Gun Cleaning Kits.
8. Kershaw Cinder
I'm always on the hook for affordable knives that don't suck, and the Cinder is one such knife.
The Kershaw Cinder is super small, almost keychain small. Despite its size, it can still perform normal tasks. It will cut tape, zip ties, cardboard, rope, and more.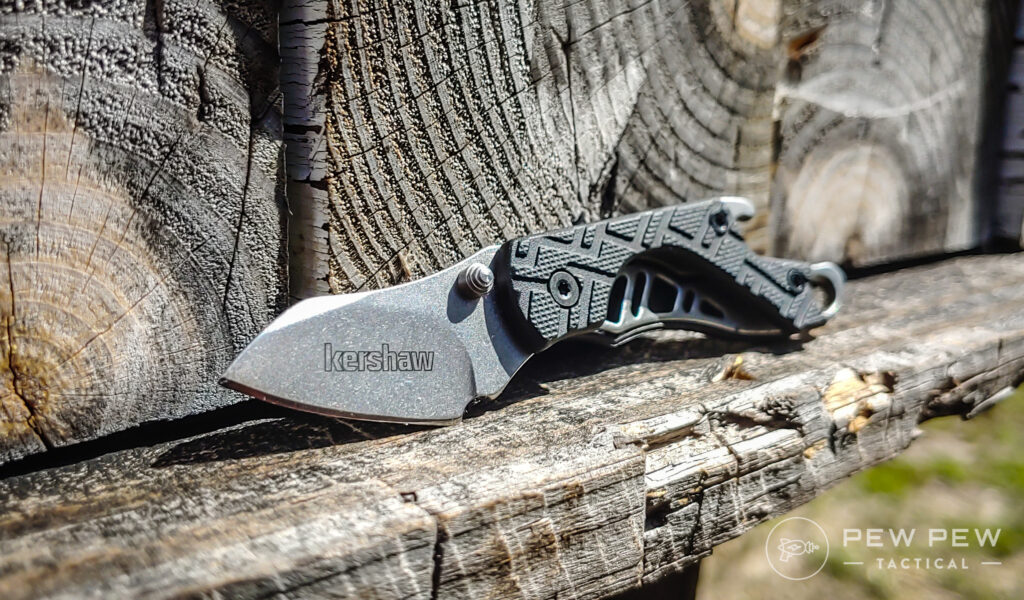 The Cinder has a 1.4-inch blade and a lanyard point for tossing it on your keychain if you choose. A rear bottle opener takes care of any emergency drinking you need to accomplish, and it also fits in an AR-15 grip.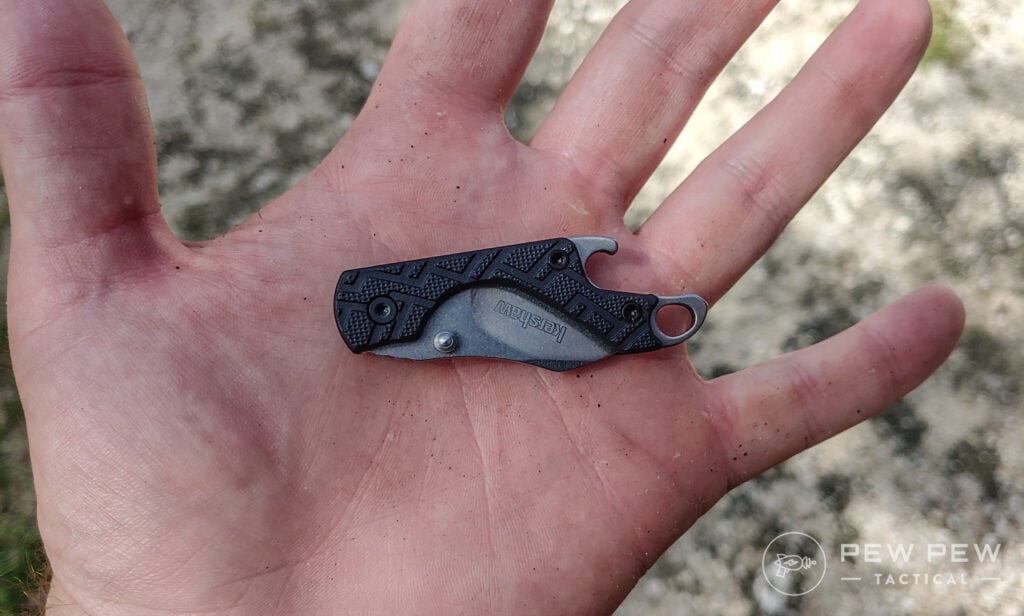 Don't be fooled by its simplicity, though. Even though it's not a survival knife or fighting knife, it still works well. (Psst…need a strictly EDC knife, peep our list of the 10 Best EDC Knives Under $50!)
Want a super small knife that you can lose or break without feeling bad?
The Cinder is it. 
9
at Amazon
Prices accurate at time of writing
Prices accurate at time of writing
9. S&W Tactical Pen
Looks are deceiving here. The S&W Tactical Pen isn't really a pen. Actually, it's a stabbing implement made for defensive use.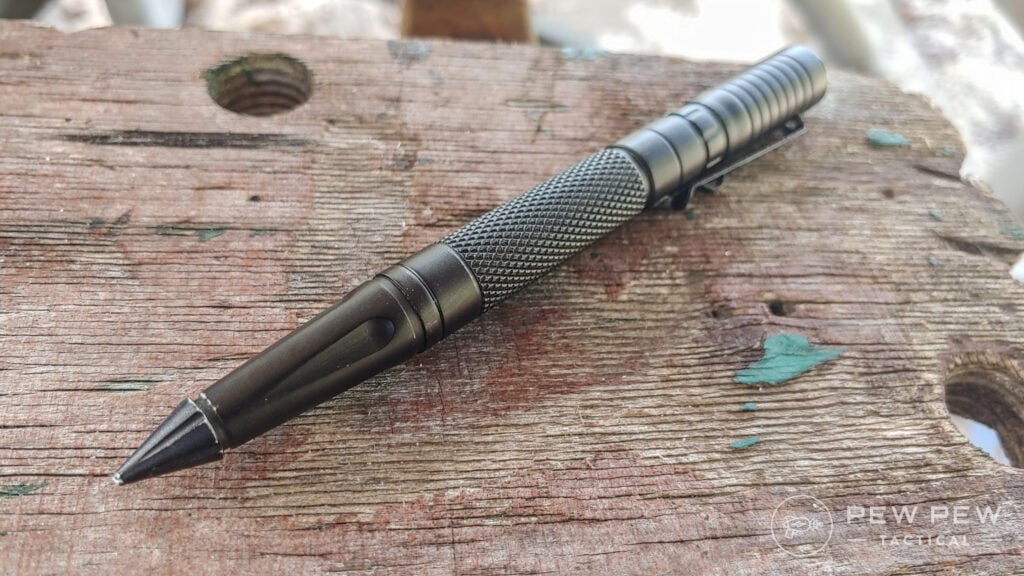 I only suggest this because I've personally owned one for five years now and it still works like a champ.
I got this pen for free when I ordered a certain amount of goodies off of CDNN, and I still keep it around.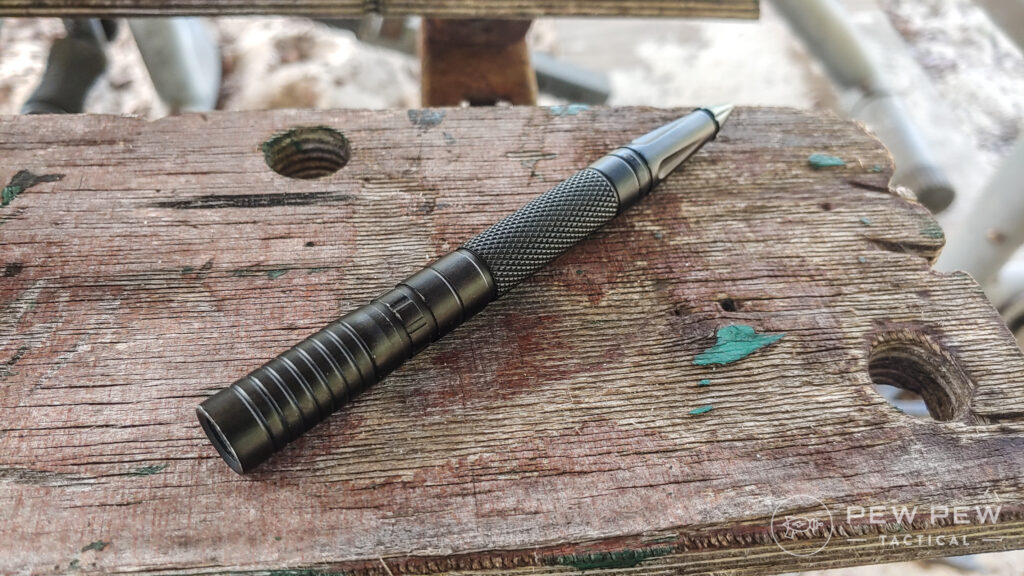 The tip is quite sharp and would dig in well if needed. The rear end packs a handy flashlight for small tasks.
At first glance, I expect something like this to break within six months, but somehow it keeps going strong.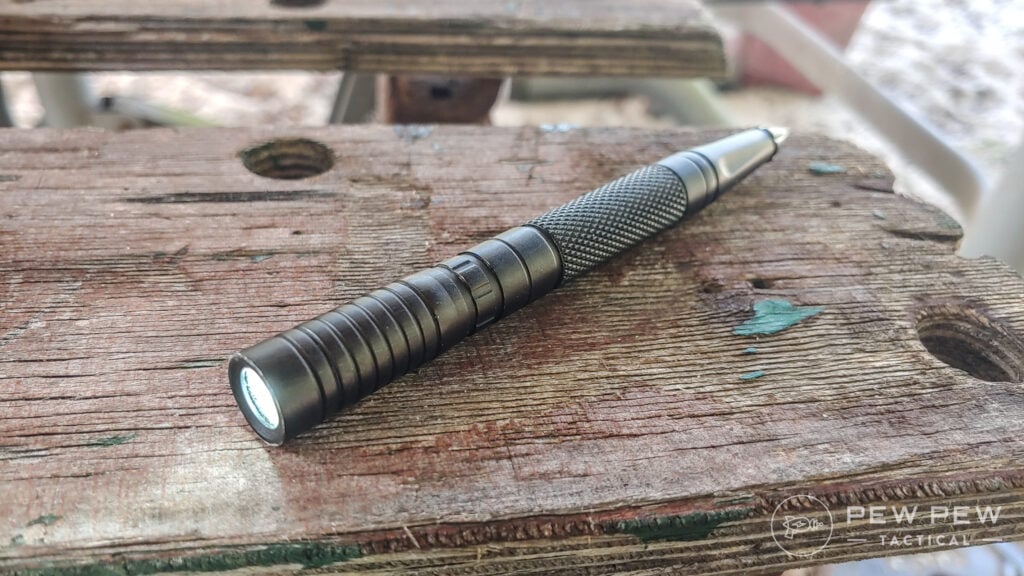 The flashlight even still works. I've lost count of the times I've changed its batteries.
This little defensive pen is a great non-permissive environment weapon, and it seems to be near indestructible. 
Need all the pens? Read up on some of our favorite Tactical Pens!
10. Cleaning and Maintenance Instructions – Real Avid
Knowledge is power, and Real Avid wants to give you a little bit of knowledge about your guns.
These dog tag shaped guides give you the basic information for cleaning and general maintenance. Small and easy to pocket, Real Avid's guides are available for a multitude of firearms — AR-15, Glock, 1911, and quite a few more.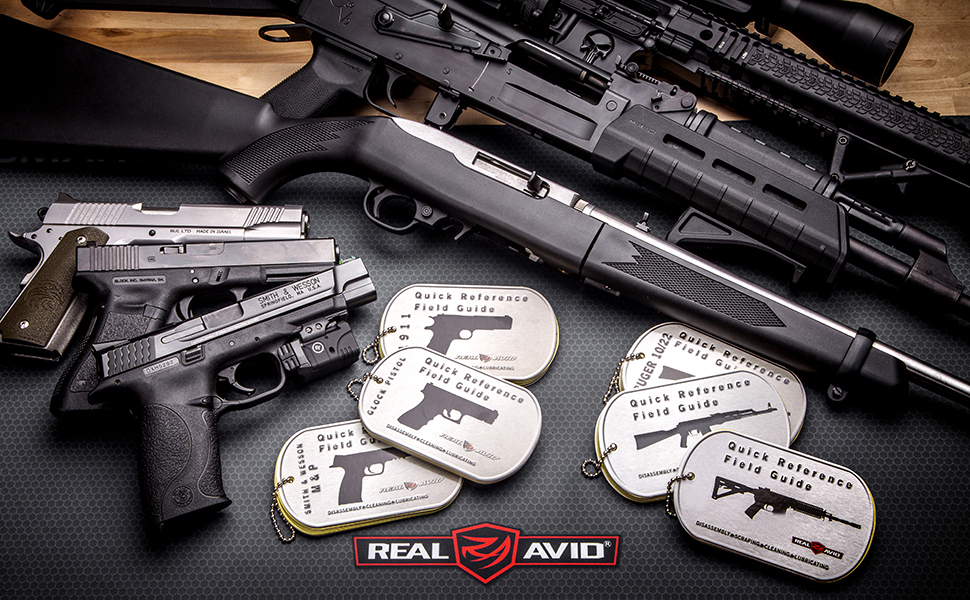 Why would you need this?
Guides are a good tool to keep with you when training and in the field. The design and layout are simple. Real Avid provides a close-to-weatherproof design that will also help resist oil and dirt.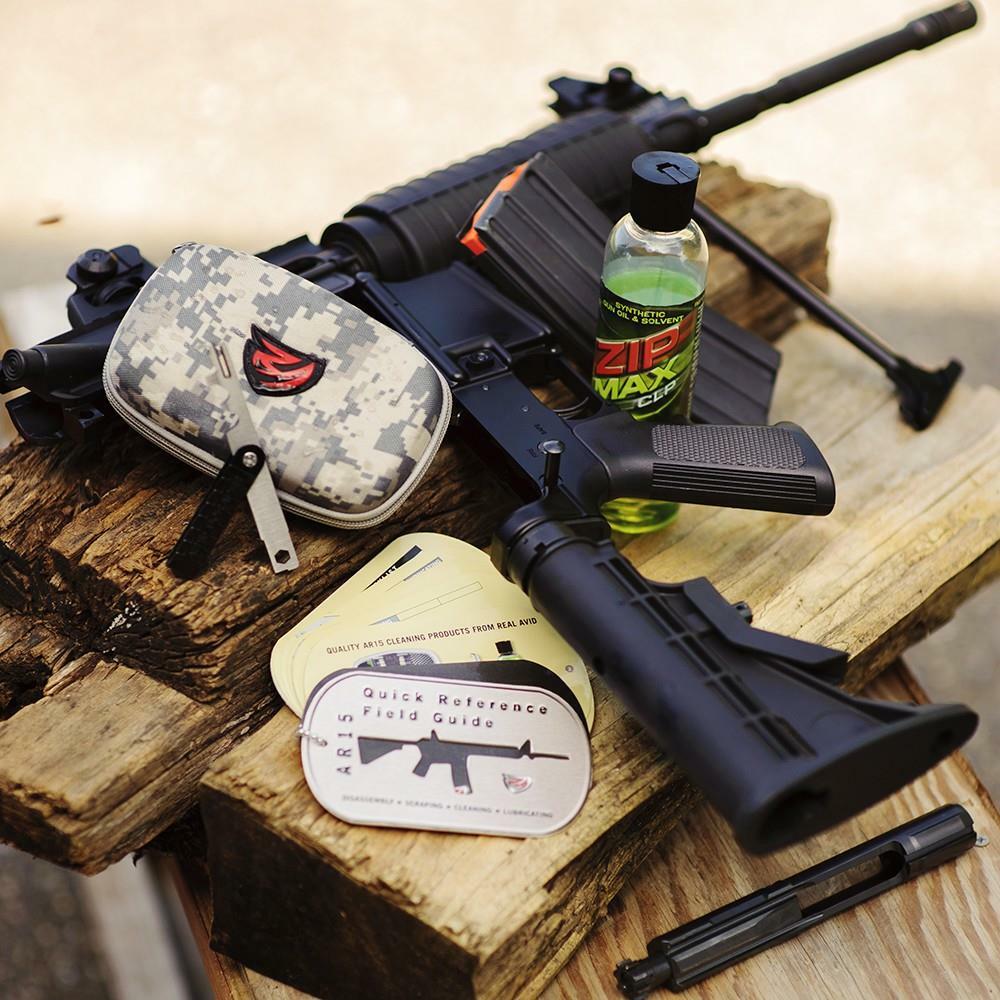 These neat little guides are perfect for both new gun owners and old pros.
Plus, they cost less than $10. 
If you have a guide, you're going to need lube too. Hint: we took the guesswork out of it by testing some of the Best Gun Oil & Grease.
Conclusion
Guns and gear can be pricey but don't let that stop you from stocking up on tools of the trade. From functional knives to Magpul accessories and cleaning supplies, we've given you a good starting point if your budget is under $10.

Do you have a favorite gun or survival product that costs less than $10? Let me know in the comments below. If you need to stock up on more gear for the range, be sure to head over to our list of Essential Range Gear Looking for other great deals to help you save a few bucks? Check out our Daily Deals page!