Revolvers might be seen as a little old fashioned by some, but something to be said in their favor is the sheer size of cartridge they are able to handle.
The Smith and Wesson 500 firing the .500 S&W Magnum is untapped power, the likes of which there really is almost no equal… At least in the handgun world.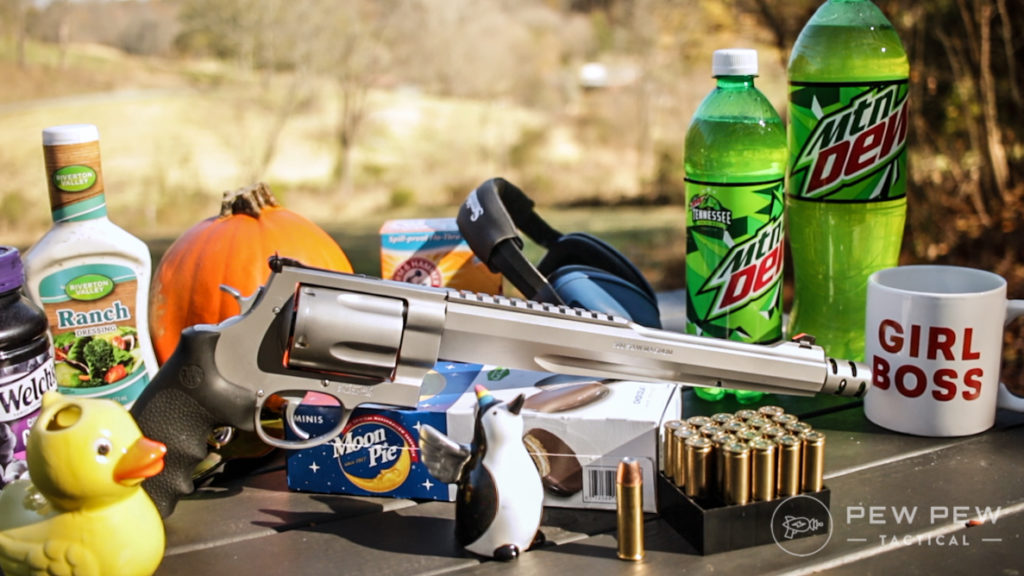 If you're looking to go big game hunting, want the most powerful handgun you possibly can have, or just really like putting big holes in things — Hillperson Johnny has a great video for you!
Don't forget to subscribe to our YouTube for more awesome gun videos.
Table of Contents
Loading...
The Stats And Facts
While "new" might be relative, the Smith and Wesson 500 has been with us since 2003 and still holds records for power.
Requiring a whole new frame, S&W developed the X-Frame as the platform for this beast of a firearm.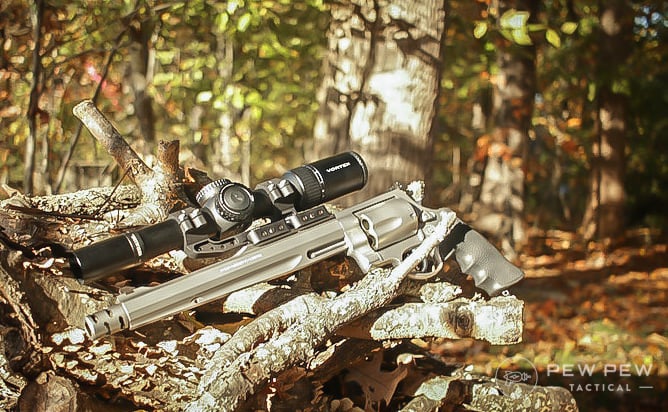 You might be thinking that such a tank stopper of a cartridge would be grossly uncomfortable to shooting, but thankfully the designers knew what they were doing.
Recoil is shockingly less than what you would expect. With rubber grips, a muzzle brake, and the pure mass of the revolver's frame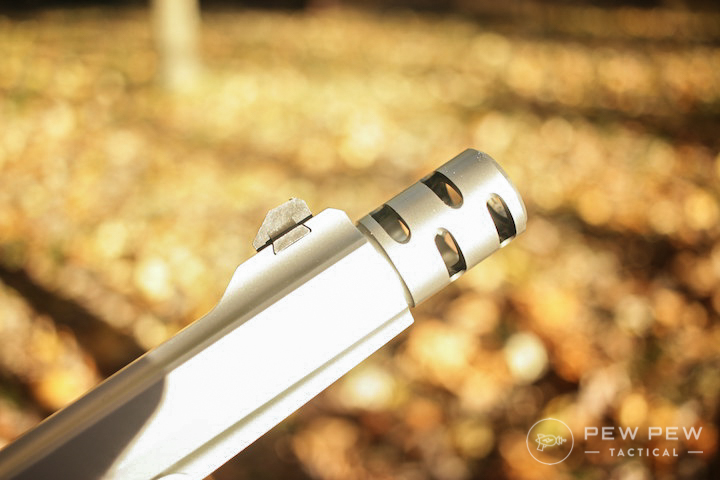 The most common barrel length is around 8″, but you can find the S&W 500 with barrels as short as 2.5″ and as long as 12″ if you look far and wide enough. A wide range of sights and muzzle devices means you can find a revolver that is right for you.
1429
at Kygunco
Prices accurate at time of writing
Prices accurate at time of writing
Specs:
Weight: 56oz – 80oz
Cartridge: 500 S&W Magnum
Action: DA/SA
Muzzle Velocity (approximate): 2,075fps
Frame: Stainless Steel Smith & Wesson X-Frame
Why Do I Need It?
Other than being able to scare people standing next to you at the range, flexing on your friends, and having a handgun so freaking huge it needs a sling — the S&W 500 really does have some practical applications.
First, you can destroy almost anything that needs to be atomized, such as pumpkins.
Or not-very-good hot sauce
Second, it makes a really good hunting handgun.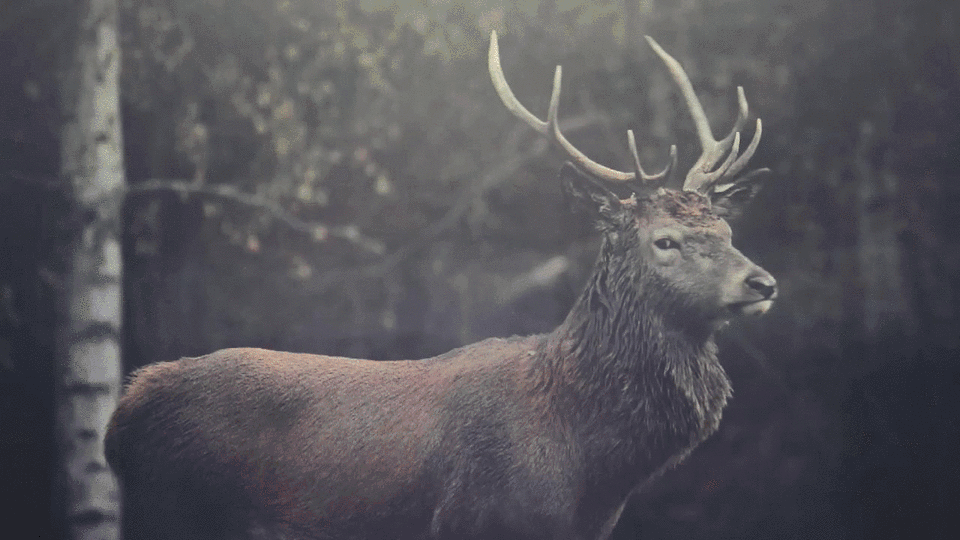 If you want stopping power then 500 S&W Magnum punches the ticket.
Getting the most out of it requires handloading, but even if you want to rely on factory ammo you have a huge range of great loadings ready to help take that next elk, bear, or moose you've been wanting to land.
From 250 to 700 grains, Barnes to Hornady, lead nose to polymer tip, the available options are surprising… And expensive. For good hunting ammo, $2.50 or more per round isn't unheard of.
60
at Lucky Gunner
Prices accurate at time of writing
Prices accurate at time of writing
What you get for that cost and size is range and reliable kills out to 200 or more yards, depending on your barrel length and game. For a pistol cartridge, that kind of range is almost unheard of.
By The Numbers
Reliability: 5/5
It's a Smith & Wesson revolver. It'll run through nuclear winter. Our number one takeaway for reliability is don't let chicken flavored dog food dry inside the chamber before cleaning.
Ergonomics: 2/5
This gun is the Dolly Parton of firearms: top heavy.
Accuracy: 5/5
It's by far the most accurate 500 with a 10.5″ barrel on the market.
Customization: 1/5
You can change your grips, and that's it. Sure it's got a whopper of a rail, but is adding a red dot really customizing? This gun is just fine the way it comes.
Value: 7/5
You can't put a price on stupid fun.
Overall: 4/5
If you need to vaporize canned foods at $2+ per shot, this is your gun. Buy extra ammo cause you'll suddenly be Mr. Popular at the range.
Parting Shots
The Smith & Wesson Model 500 in .500 S&W Magnum takes you into the big leagues with the most powerful production handgun in the world. Enough to bag a moose and with plenty of accuracy and reliability left over. Plus you can change the grips and add a red dot if that's your thing.
Or if you have a garage full of random stuff and you hate yard sales…
Alternatively, if you're not ready to take that second mortgage to fund this gun and a few range trips to shoot it — you might want to check your local listings for a used Model 500.
Have you taken any game with your Model 500? What is your goto handload for it? Let us know in the comments! For more awesome heavy metal hunting revolvers, take a look at our hands-on review of the Ruger Super Redhawk!