My journey with the Ruger LCP Max has been a love-hate relationship.
The first time I took it out of the box, loaded up 10+1 rounds of .380 ACP, and shot it was a miserable time.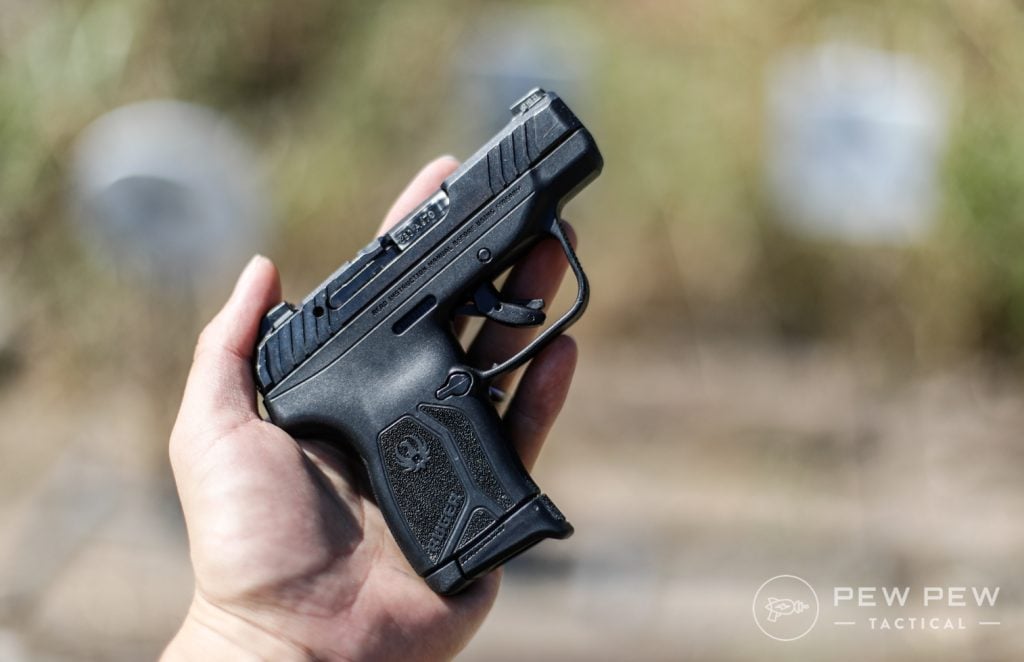 But after learning its quirks I love it for its sole purpose…to be the ultimate combination of weight, size, and capacity for a .380 concealed carry gun.
Read on to see if it can satisfy your needs as well.
329
at Palmetto State Armory
Prices accurate at time of writing
Prices accurate at time of writing
Table of Contents
Loading...
LCP Max Specs & Features
| | |
| --- | --- |
| Capacity | 10+1 .380 ACP |
| Slide Width | .81″ |
| Barrel Length | 2.8″ |
| Overall Length | 5.17″ |
| Overall Height | 4.12″ |
| Sights | Tritium front, black rear |
| Weight | 10.6 oz |
Specs from Ruger
Background
The LCP Max is the third generation in the LCP .380 ACP series. The first LCP was good and the LCP II greatly improved upon it. Check out our review.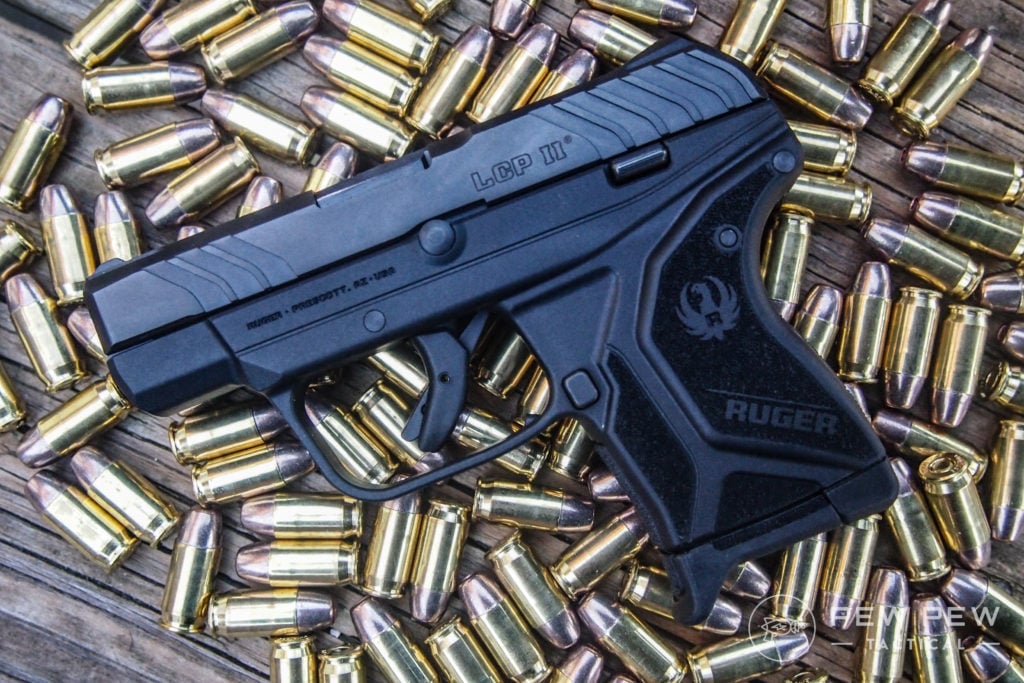 So is the LCP Max even better?
YES!
The main difference is the huge bump in capacity. From 6+1 to 10+1 and even 12+1 with a slightly longer mag.
Ergonomics are smoothed out a little but otherwise, the dimensions are almost the same as the LCP II with only adding .4″ to the height and .06″ to the width.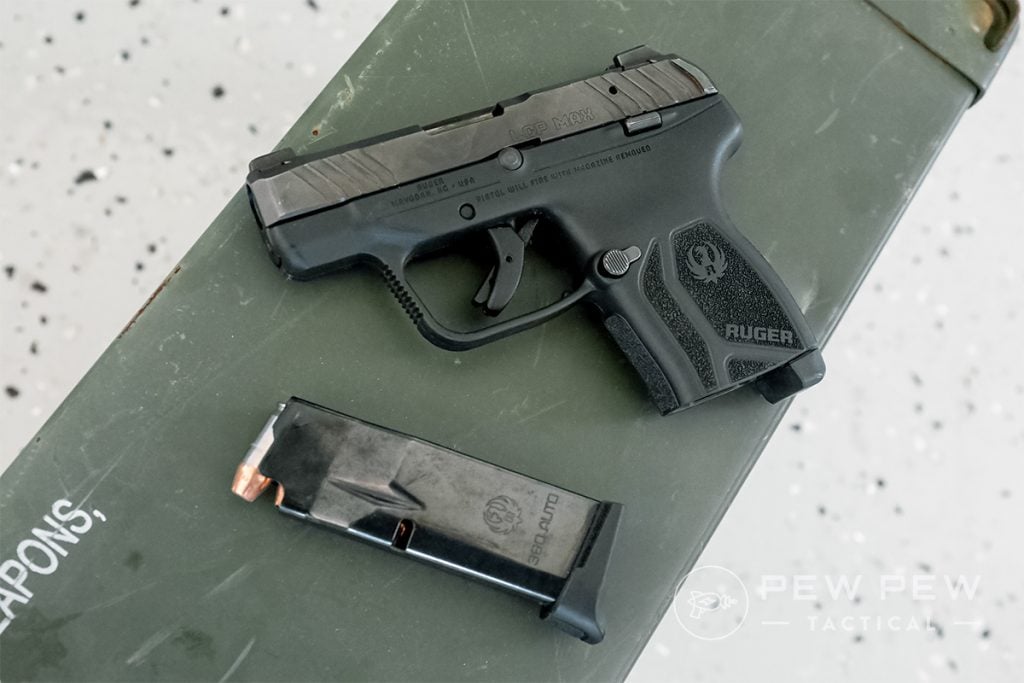 That means most holsters for the LCP II will fit the LCP Max.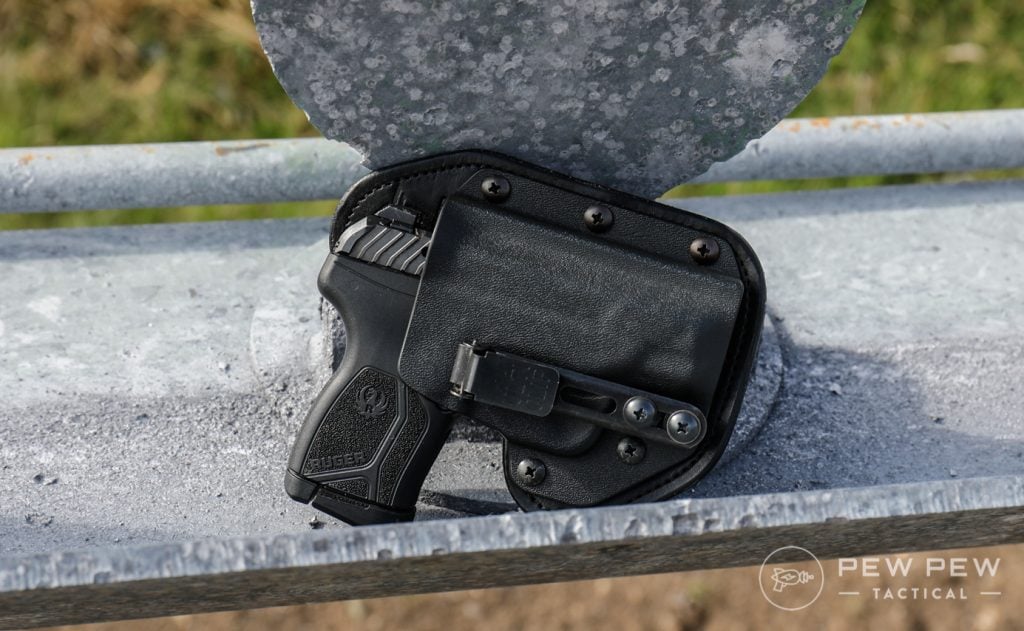 Pros & Cons
+Lightweight and tiny at 10.6 oz
+10+1 rounds of .380 ACP
+Great factory sights
+Accurate for its size
-Hates steel-cased ammo
-Needs some break-in period
-Snappy
-Requires a tool to field strip
Who Is It For?
Sometimes you don't want to carry a compact gun…or even a micro 9mm.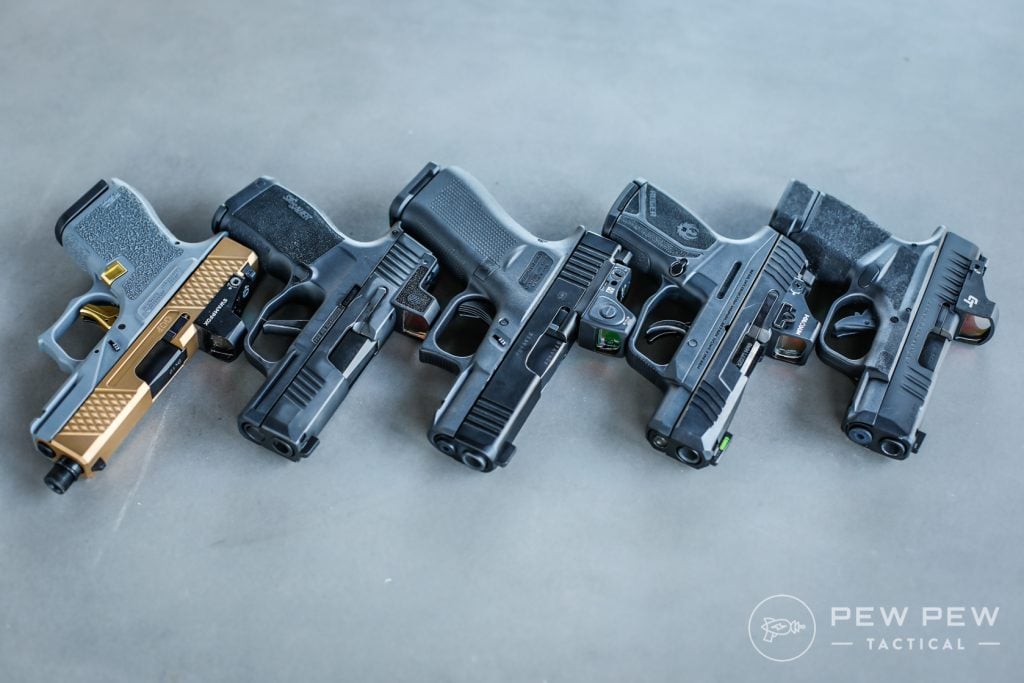 I'm certainly guilty of not wanting to wear a belt most of the time I go outside. In this case, the LCP Max shines with letting you go pocket carry (please still use a holster…maybe a Sticky).
Or for me, I go with my current favorite Hidden Hybrid Holsters but subbing out their belt loop with an Ulticlip.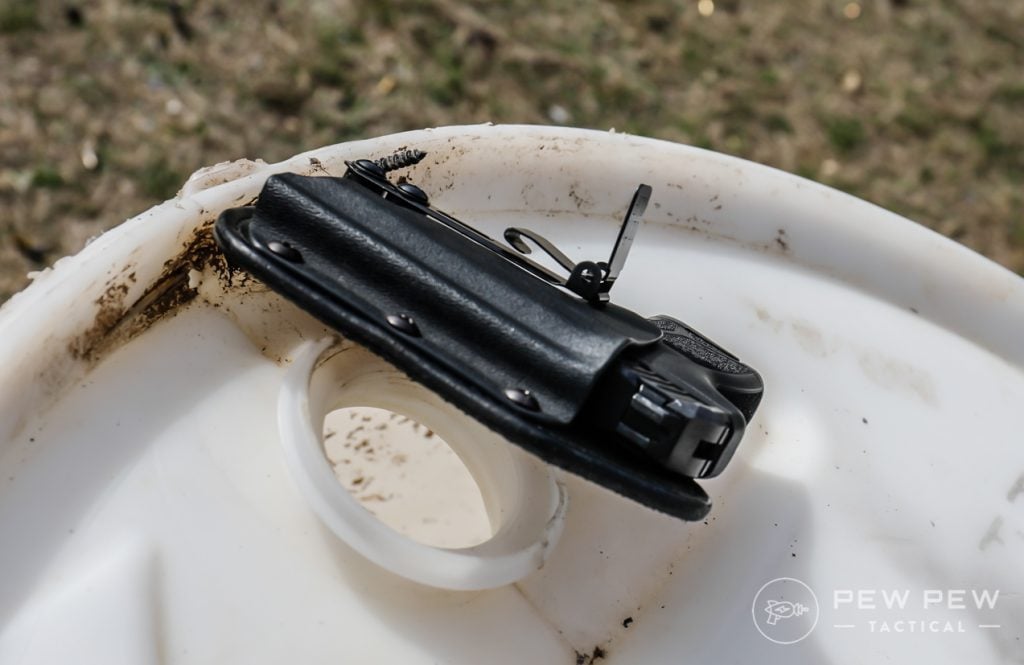 This lets you strongly clip onto pants/shorts without a belt.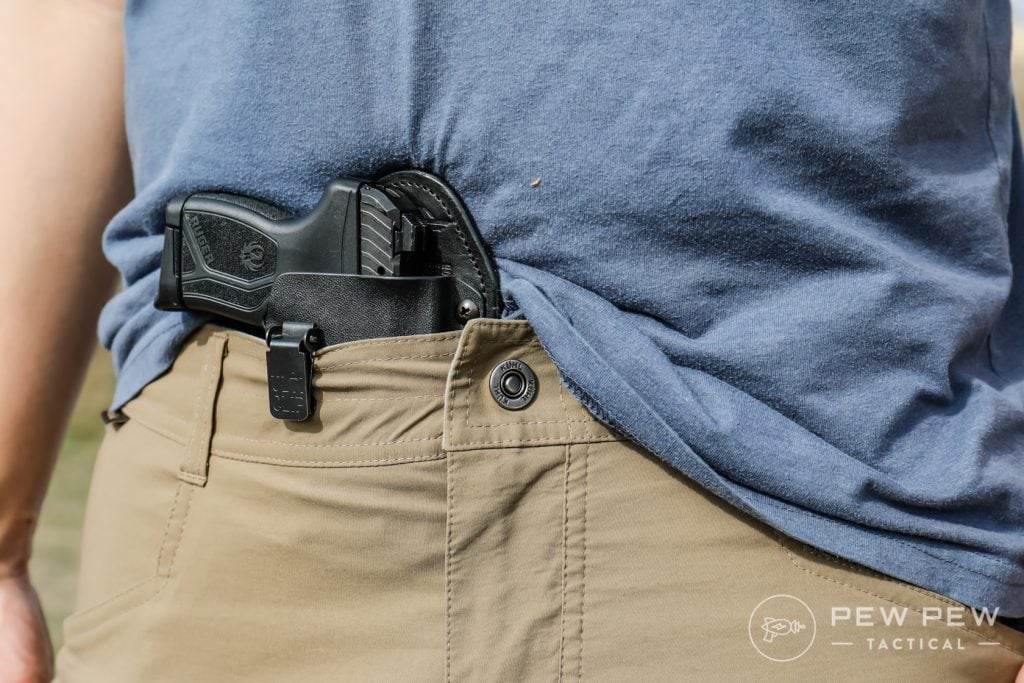 I mostly use it with athletic shorts and cinch up a little bit more.
Even with a hybrid holster, the LCP Max is so light that I'm approaching half a year of carry (regular activity and hiking) in this manner without any mishaps.
Fit & Feel
The LCP Max is slightly curvier and refined than its LCP II predecessor which means it's decent in regular-sized hands.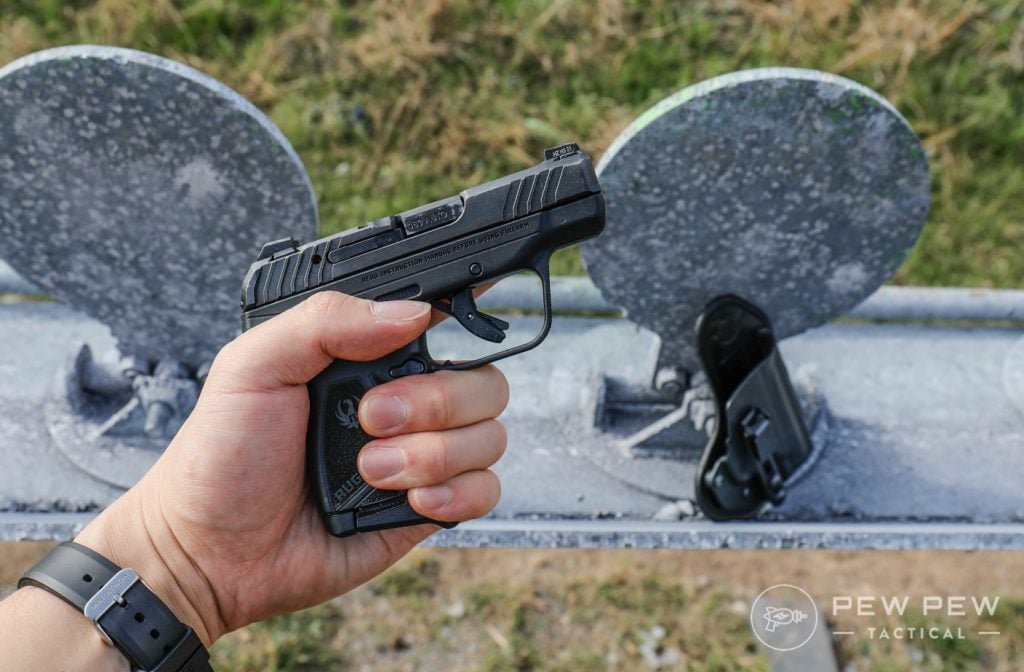 I can jam my fingers to fit a P365 but for the LCP Max, I opted for the pinkie extension.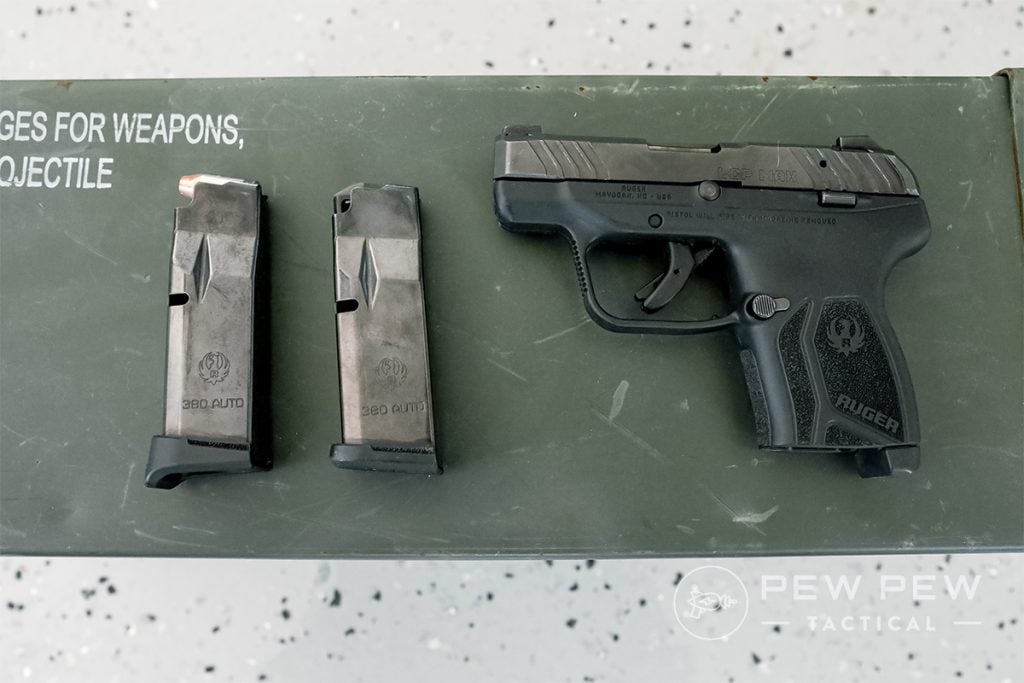 The slight increase in length is worth it for shootability.
However, if you have larger hands or want to trade-off a little bit more space you can get the 12+1 mags.

Sights are great for a tiny affordable gun. The front is tritium with a nice green outline.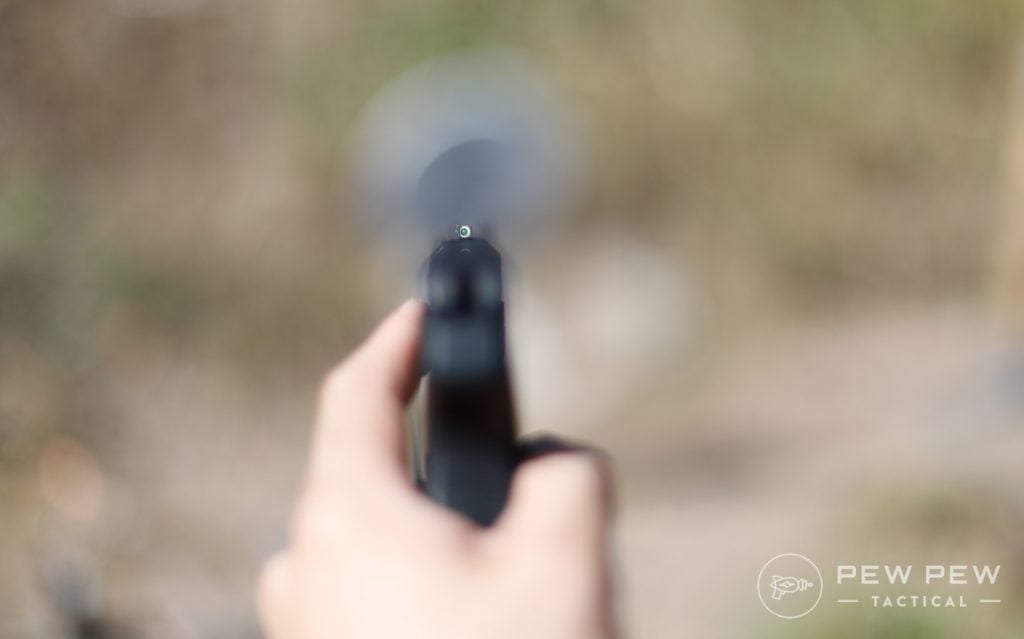 And the rear is flat black and not too recessed.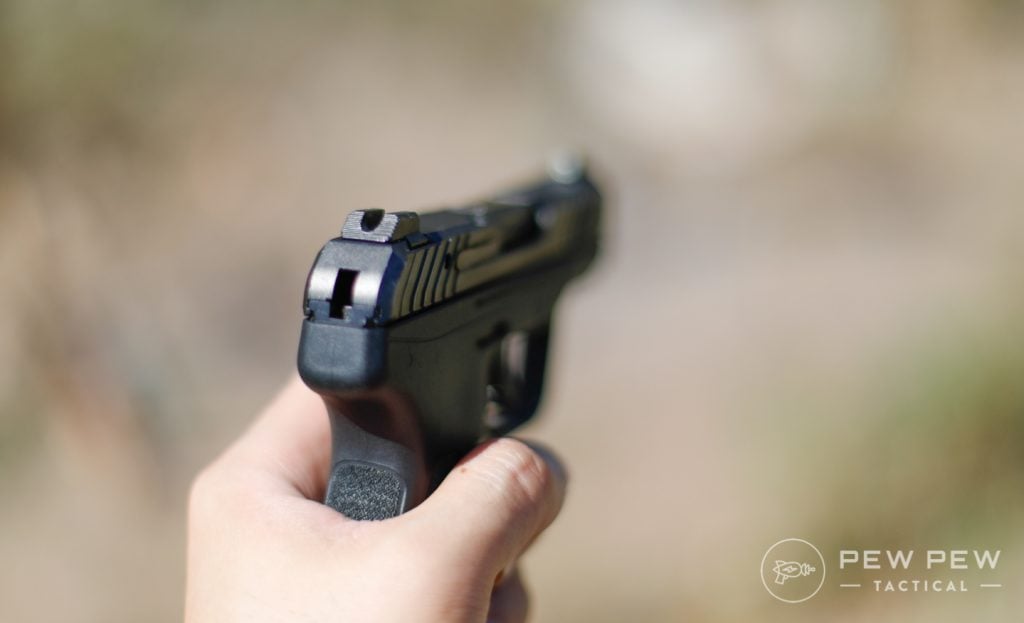 The grip texture is very Goldilocks. Enough grip to shoot well but not enough to chafe. Ruger knows its audience will be pocket and IWB carrying these bad boys.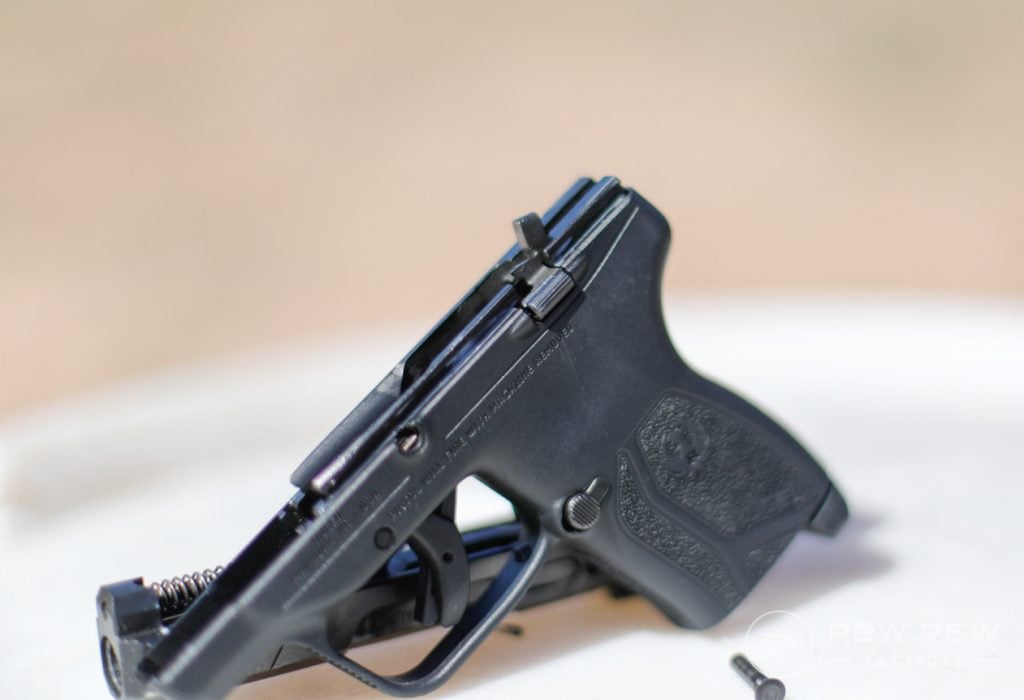 How Does It Shoot?
See that exposed hammer in the pic above? The LCP Max continues in the tradition of having an internal hammer-fired system.
You can see it cocked back while carrying.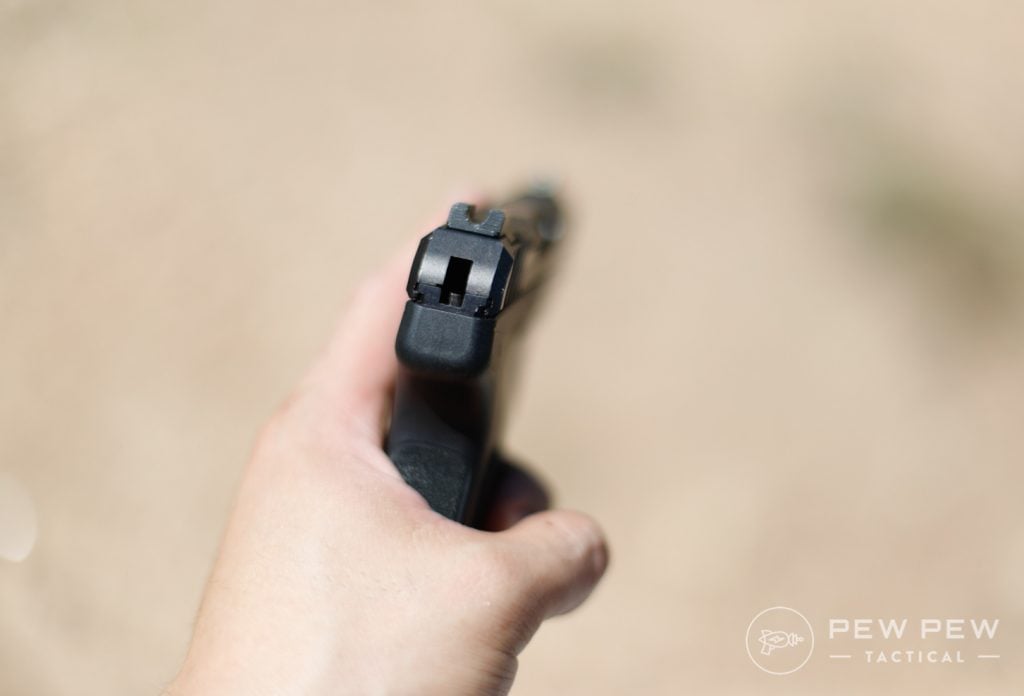 And also where the hammer strikes the firing pin about an inch inwards from the left.
This gives rise to what is the oddest *sproing* sound while dry-firing. Not a deal-breaker or anything but something that stood out to me.
In the quick clip below you'll hear it…along with the long initial pull and a 7-pound trigger. Surprisingly, a decent break and about a half-inch travel to reset.
Note you will need to fully rack the slide back to re-cock the hammer.
Now…to something I alluded to above…the LCP Max is not a fun gun to shoot.
But looking back in hindsight some of it was on me.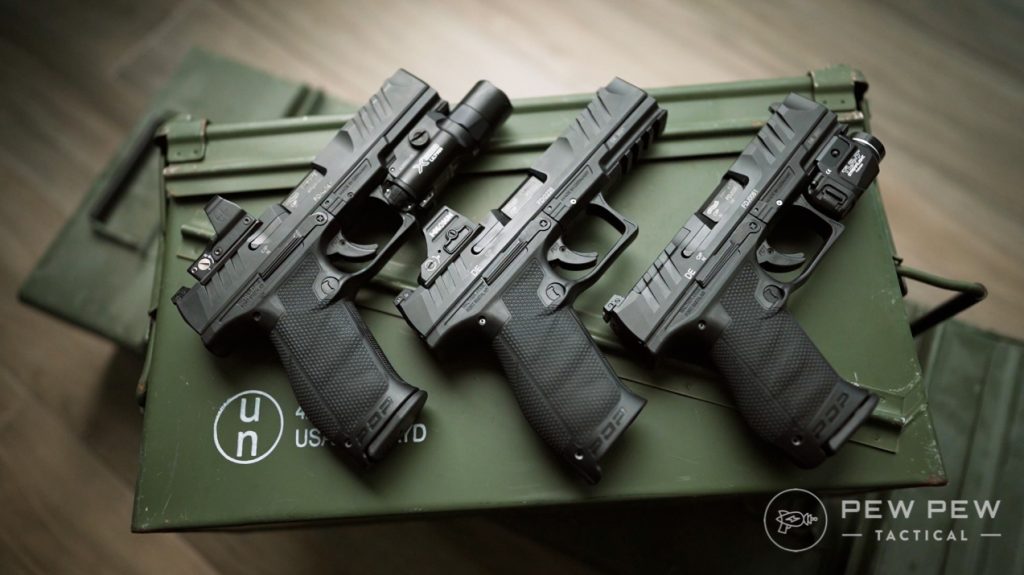 I finished testing the Walther PDP full-size which has the best stock trigger I've shot in a striker-fired gun.
So jumping into a literally tiny gun with a long trigger pull/reset was jarring.
However, a few more mags and I got the hang of its snappiness and trigger. Even though I was still letting go of my weak side thumb in faster mag dumps.
Accuracy time…I was 7 yards away and struggled to get decent groups. They were in the 3-5 inch area with an easy shooting cadence. When I shot faster the group opened up but stayed within minute-of-bad-guy.
If you're under 3 yards which is when most encounters happen…you're good to go for nice shot placement.
I also tested a bunch of .380 ACP I had on hand…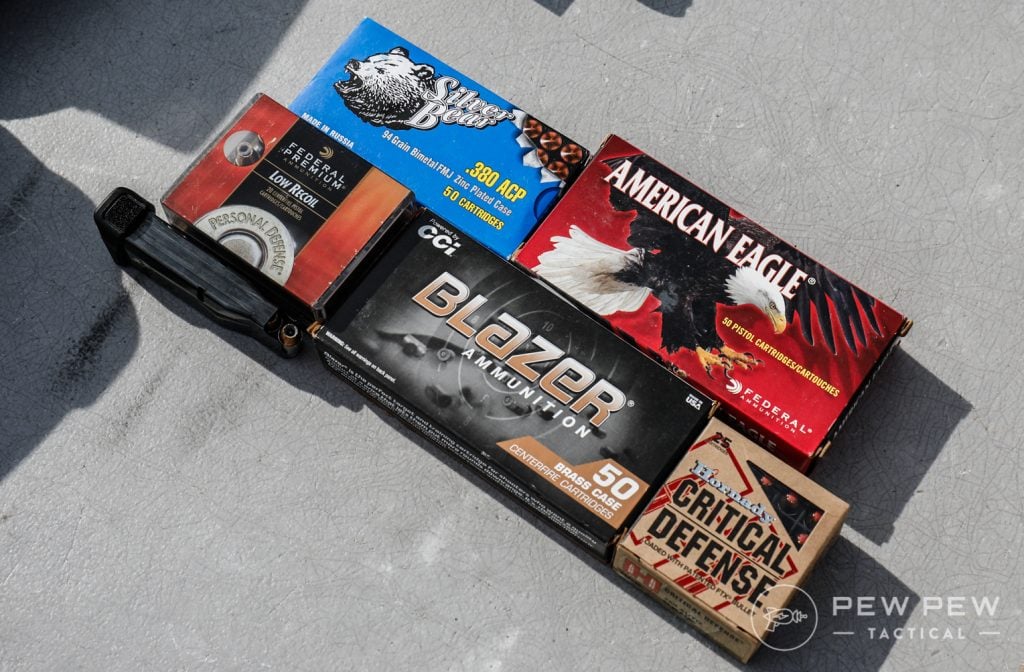 The LCP Max choked on the steel-cased Silver Bear. So unless you're really trying to save money or like to do actual malfunction drills…stay with brass.
Groups didn't get affected much by ammo.
I felt there was a ~200 round break-in period as well.
I had a handful of misfeeds and stovepipes in the first few mags even with brass American Eagle and Blazer. Especially when I had +1 in the chamber and a full mag.
Plus out of the box I couldn't get it to lock back on an empty mag. This also resolved itself after the break-in period. Weird.
And yes it was cleaned and lubed before!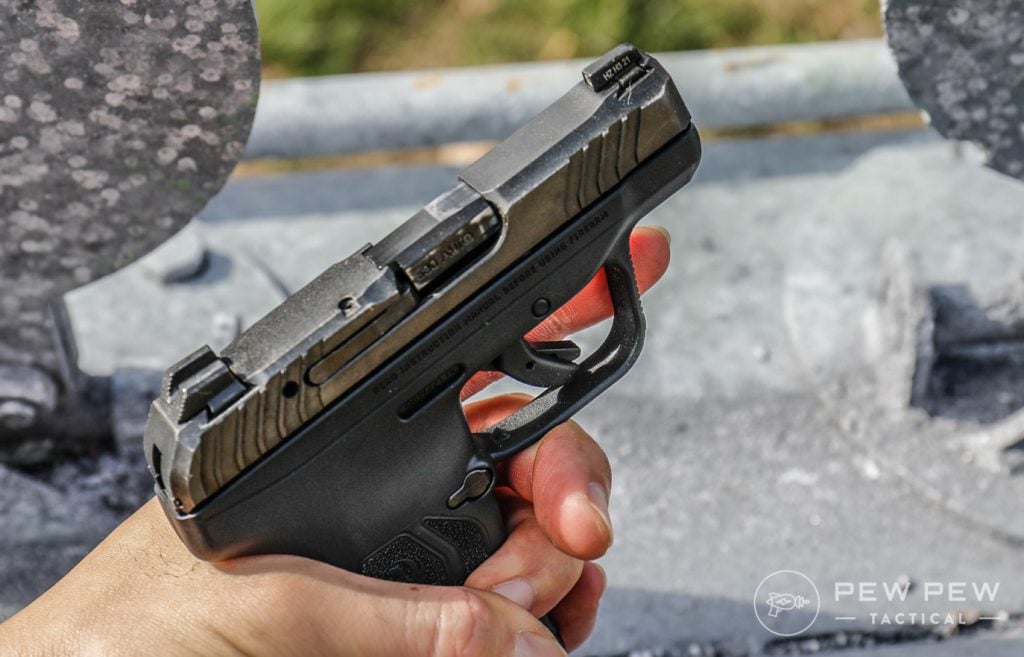 However, afterward, it ran brass and hollow points like a champ.
Let's move on to the slide lock. It's definitely not a slide release since all of us on the team tried and there's no dropping the slide with it on a full mag.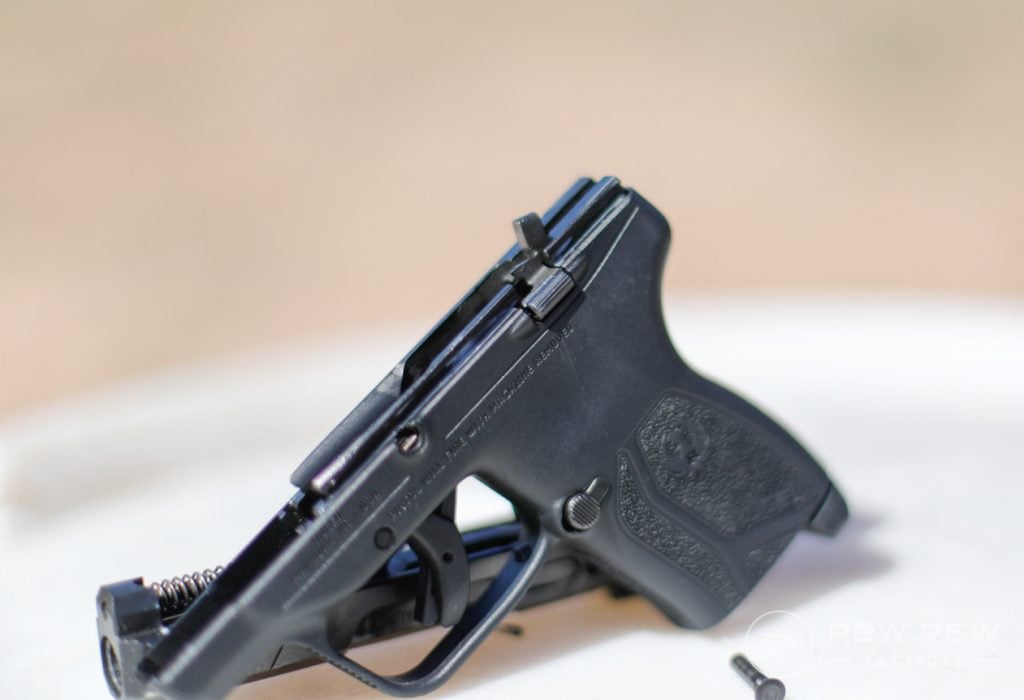 It didn't bother me much since I'm more of a slingshot reloading kinda guy.
What Sets It Apart?
The LCP Max is a huge step forward from its LCP II predecessor with an increase from 6+1 to 10+1 rounds.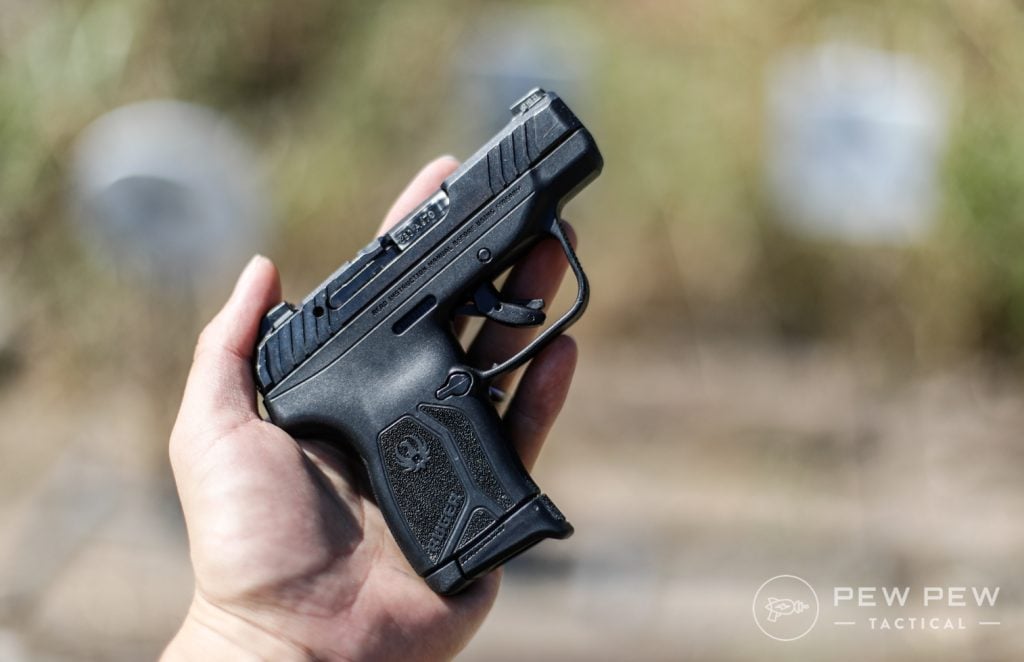 And how about the LCP vs the latest batch of CCW 9mm pistols (see our Best Micro 9mm article)?
It's all about the weight! The LCP Max is 10.6 oz unloaded while the Sig P365 is 17.8 oz.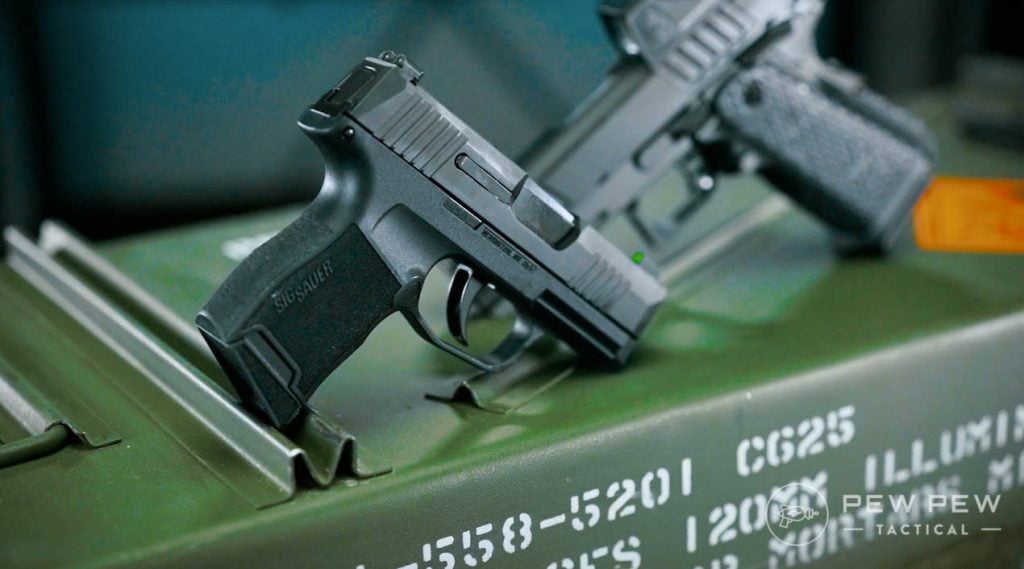 That extra 7 ounces and a little bit more because of the 9mm vs .380 ACP difference is huge when it's a gun on your hip.
Check out the size difference as well when the LCP Max is compared to the P365 and a Glock 19.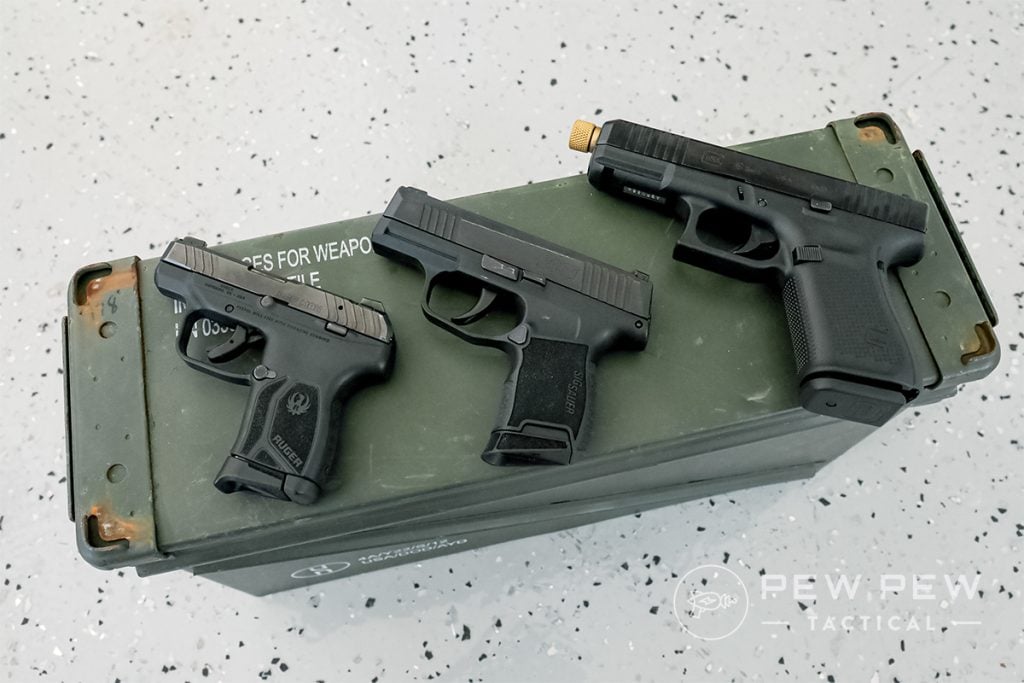 When I don't want to carry my P365XL with a belt…I reach for my LCP Max in a HHH Holster.
And that's really the best compliment I can give a carry gun!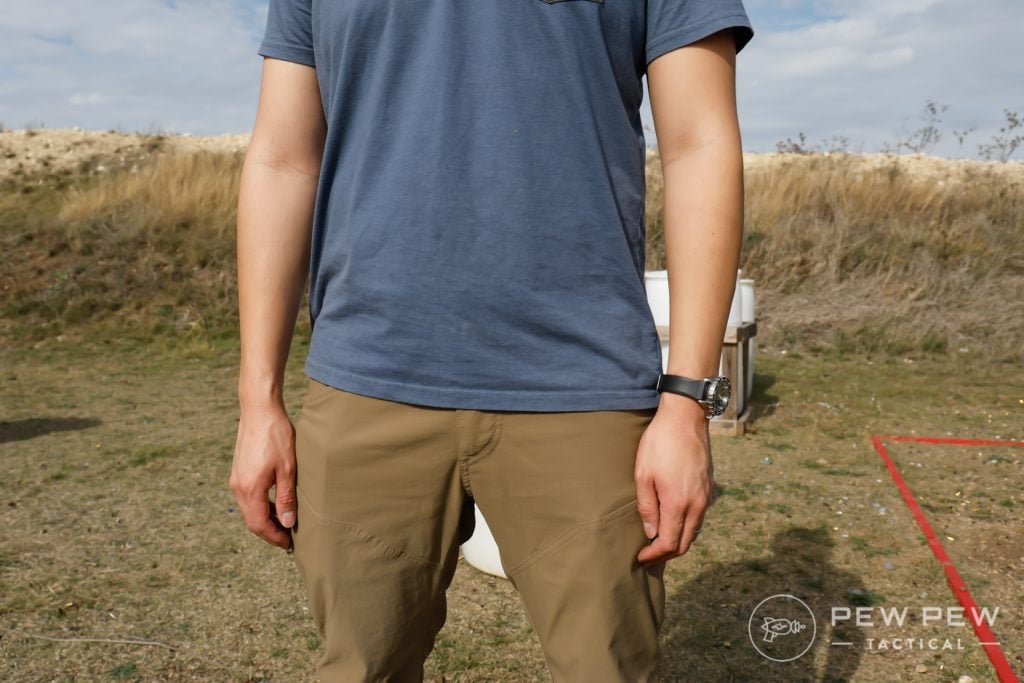 And as for concealment? No one will ever know it's there.
One more weird thing about the LCP Max is that it still requires a tool to remove the pin for field stripping. No biggie!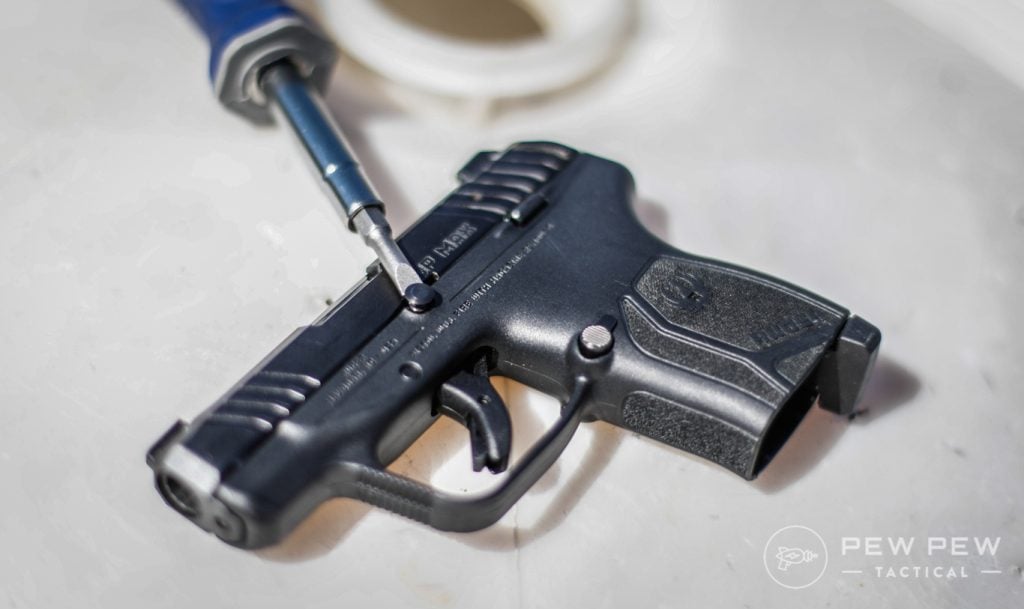 We have a super quick field strip video for you with a quick tip on the hammer when putting it back together.
By the Numbers
Accuracy: 3.5/5
It's a short barrel but will get the defensive job done if you focus on your trigger pull.
Reliability: 3.5/5
Had some difficulties in the first 200 rounds and hates steel-cased ammo. However, afterward, fed brass and hollow points well. I carry one in the pipe and nine in the mag just in case.
Customization: 3.5/5
The sights are good and there's no front rail. So, you're only upgrade is getting more or extended mags.
Looks: 4/5
It's fine. Slightly better looking than the LCP II but for a concealed gun I don't really care.
Price: 5/5
MSRP is $469 but street price is around $350 at the time of writing. Great value.
329
at Palmetto State Armory
Prices accurate at time of writing
Prices accurate at time of writing
Overall: 4/5
A four doesn't make sense with the lower numbers in the first three categories. But this time the By the Numbers doesn't capture the niche utility field where the LCP Max dominates.
Upgrades
Not too much out there besides holsters and mags.
For pocket carry, I like the Sticky holster.
And for appendix carry, I like the Hidden Hybrid Holster with Ulticlip. See our full review of the Hidden Hybrid Holster here.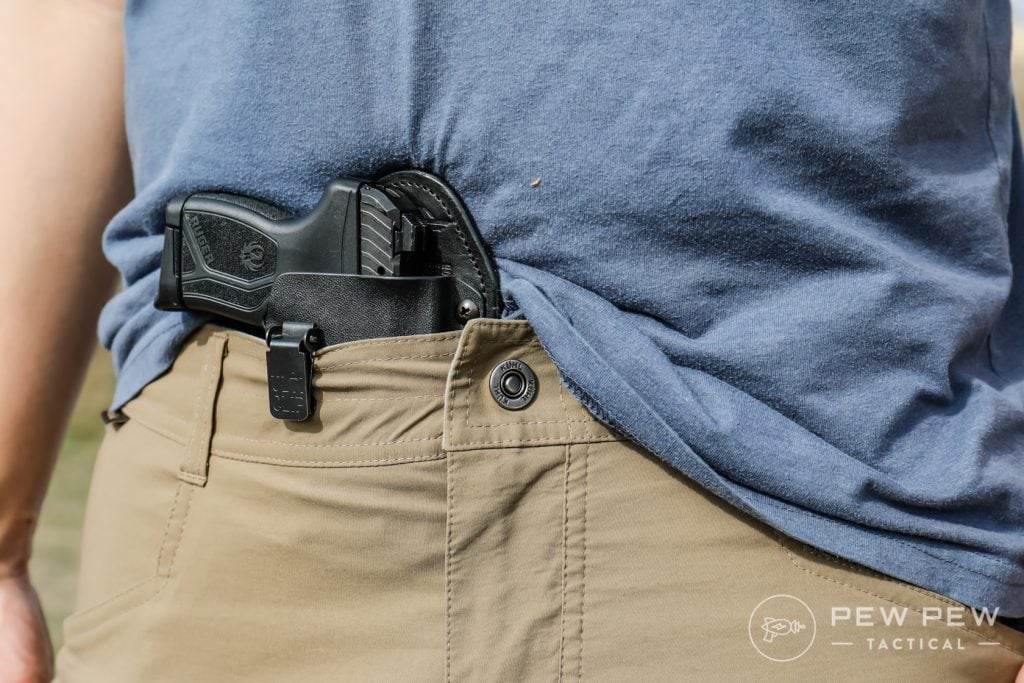 Mags? Get the standard 10-rounders and also slightly longer 12-rounders.
Verdict
The LCP Max might not win in the looks or shooting department. But it sure is the smallest and lightest gun that will reliably shoot 10 rounds of .380 ACP.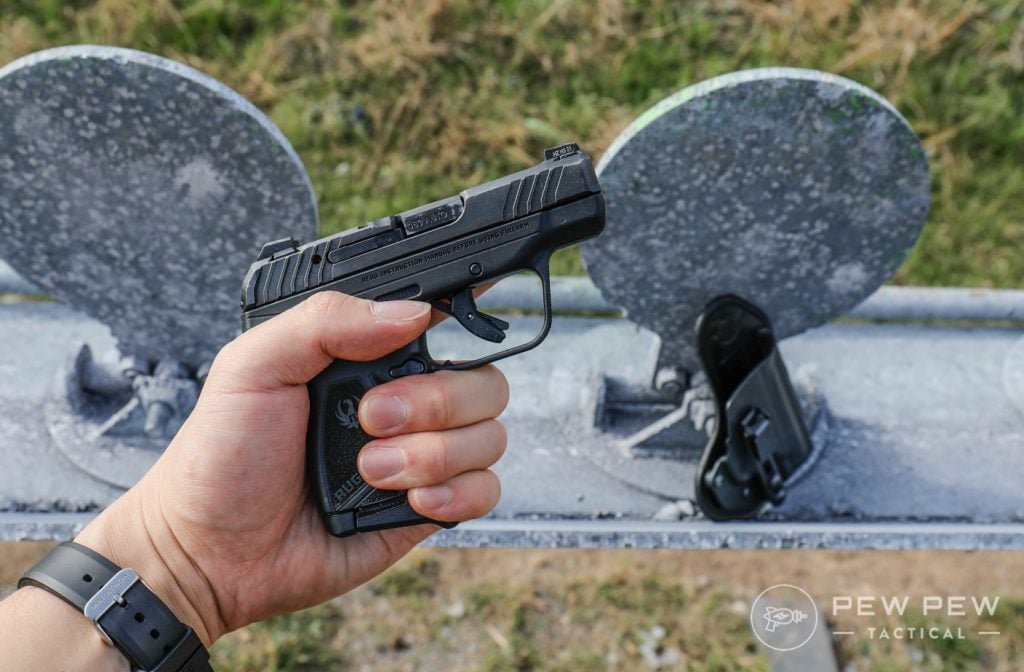 If you struggle to carry your heavier 9mm around…check it out. Or if you just want to pocket or athleisure carry…no judgment there.
It's what I carry in that situation now.
329
at Palmetto State Armory
Prices accurate at time of writing
Prices accurate at time of writing
What do you think of the LCP Max? Let us know below! Check out our recs for the Best .380 Ammo as well as our other favorite .380 Pocket Rockets.
FAQ
How many rounds does the Ruger LCP Max hold?
12+1 or 10+1 rounds of .380 ACP
Can you dry-fire the Ruger LCP Max?
Yes, according to Ruger's manual you can dry-fire in moderation without damage to the gun.
What does the Ruger LCP Max come with?
10-round magazine, soft pocket holster, and a magazine loader.