Need to load a lot of rifle magazines?
But don't want to sacrifice your thumb to the mag gods?
The Podavach U-Loader ($69) might be the solution.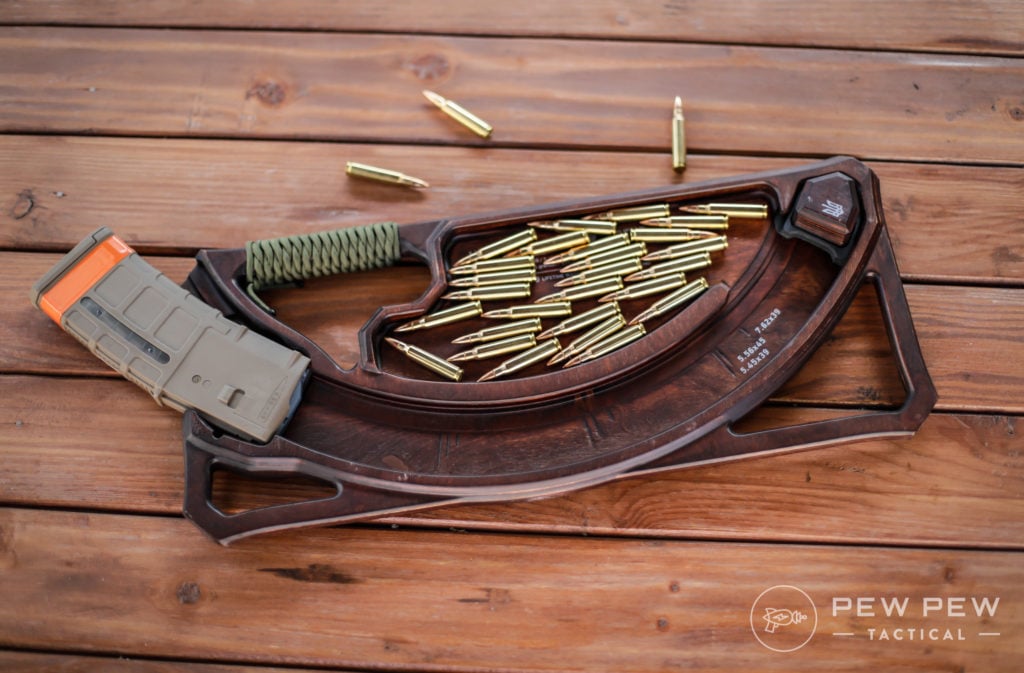 Follow along as I do a quick review of this light, fast, and effective rifle magazine loader.
How Does It Work?
Put some rounds in the holding section, choose as many as you need and put them into the channel, hold the mag, and slide the pusher.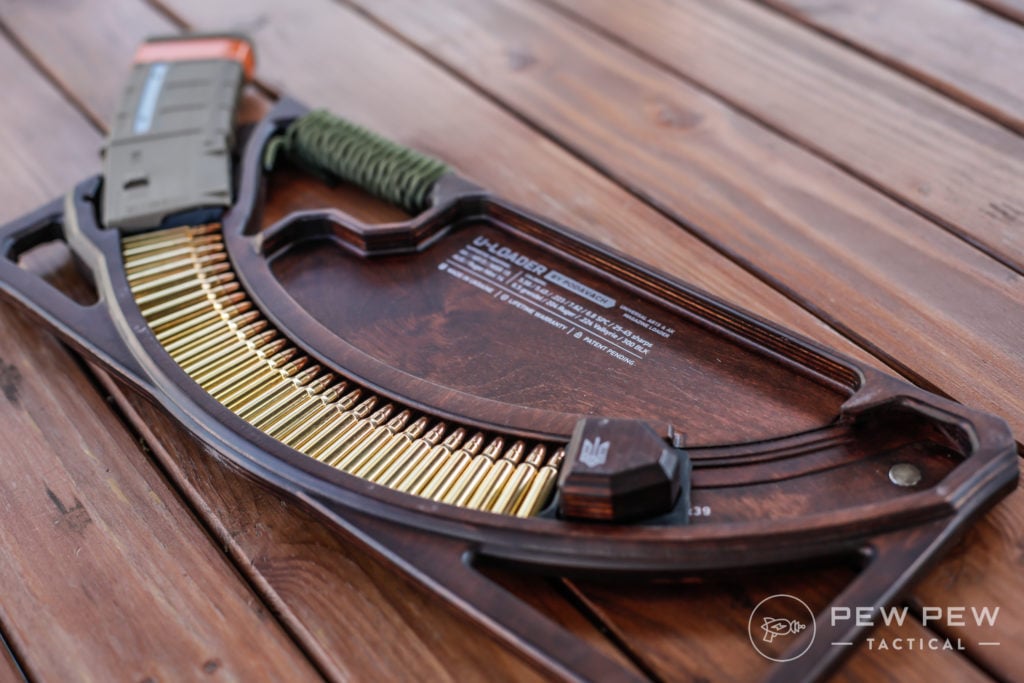 Let my video do the talking!
It only gets easier the more you practice (plus my mag is pretty new). I've seen other videos where you don't need to brace against anything.
Or I'm just weak.
Full List of Features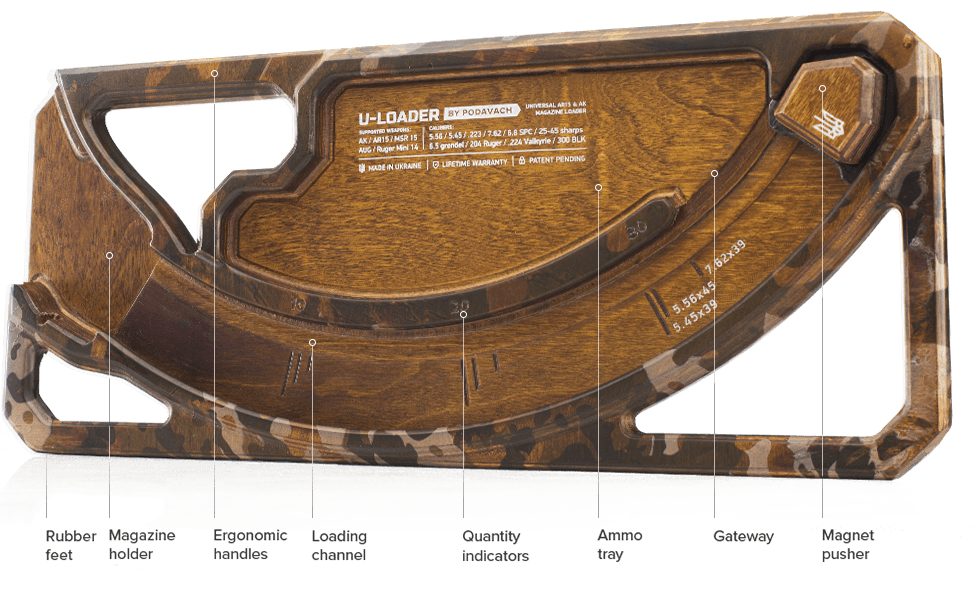 One of the things you can't tell from the image is how light it is.
It's 1.2 lbs or less than the weight of a metal mag, thanks to its Baltic birch plywood construction.
Plus…it works for a lot of calibers and magazine types. For me I had the chance to try it with PMAGs, D&H, and Hex Mags.
All worked great.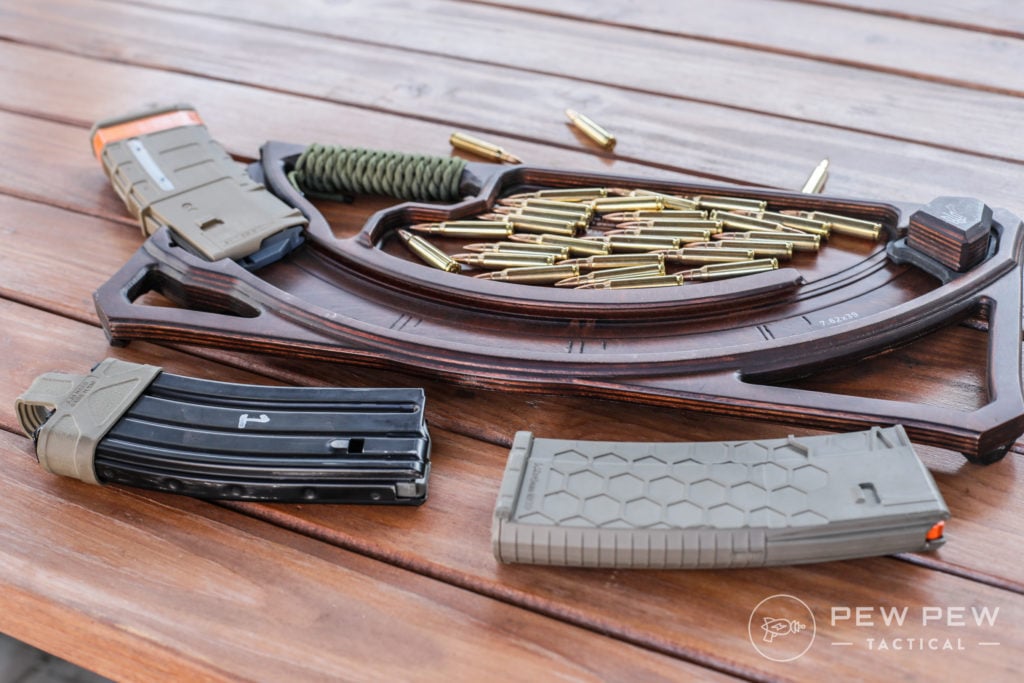 Supported Mags
AK (AK47, AK74, AKS, AKM, etc.)
AR15 (M16, M4, Ruger Mini etc.)
Steyr AUG PMAG
Supported Calibers
5.56x45mm, .223,
300 BLK
7.62x39mm
5.45x39mm
6.5 Grendel
204 Ruger
.224 Valkyrie
25-45 Sharps
Accessories
There's a nifty full on range bag that will fit your Podavach. But for me I simply opted for their carrying case.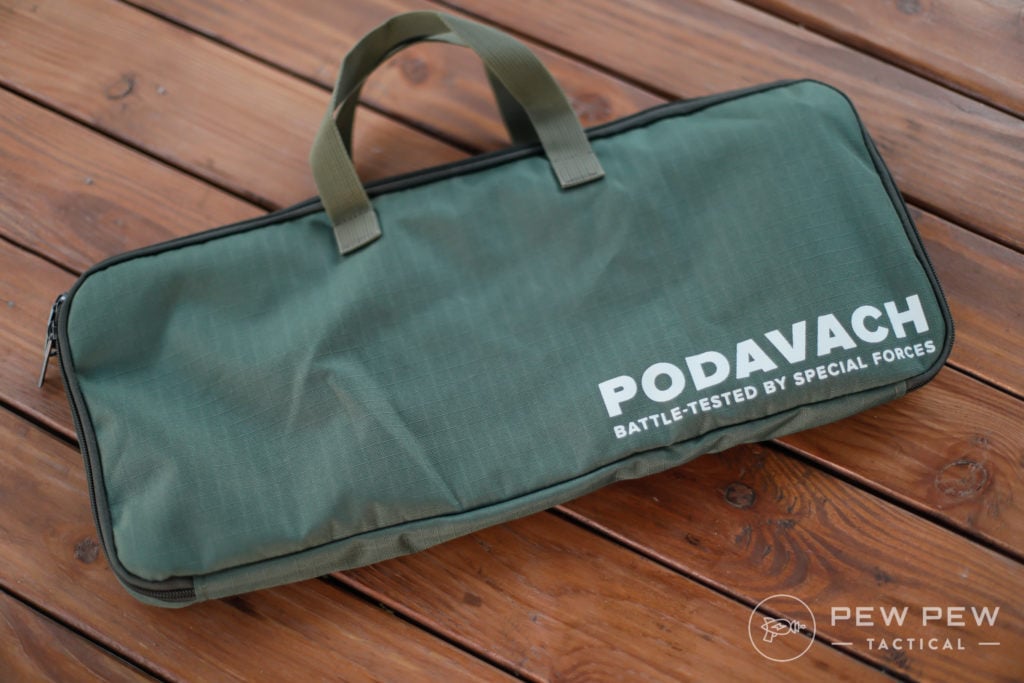 Juuuust right!
I also found that it fits my 5-25x scope too if I'm doing a long range day instead of mag-dumping my ARs/AKs.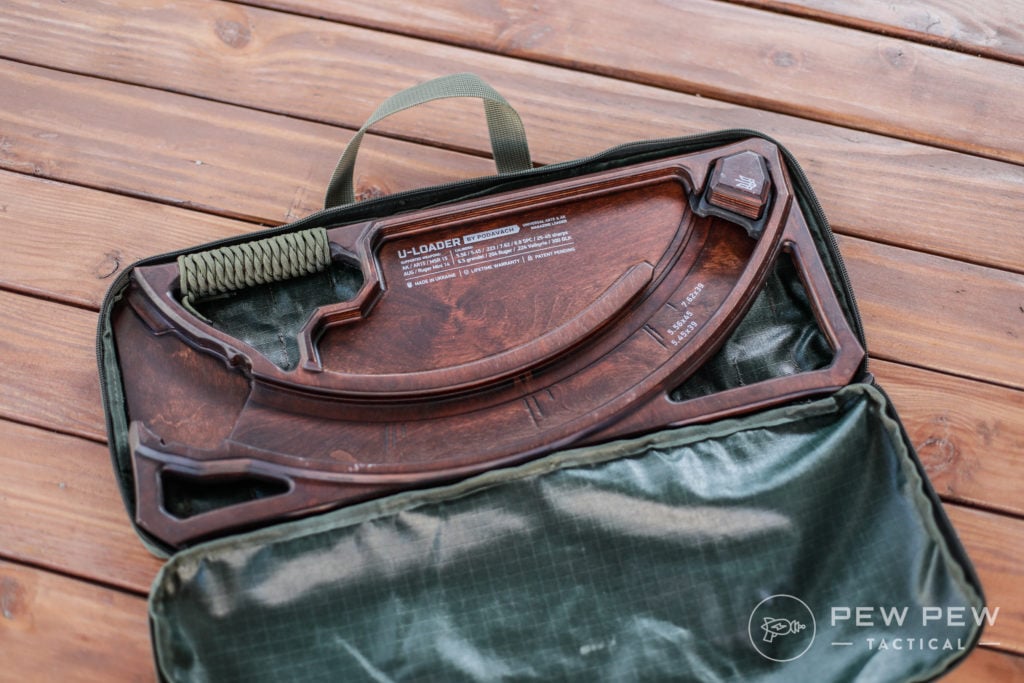 Conclusion
It's not that hard to load rifle mags by hand…but if you're loading all day long (like during a competition or awesome range day), the Podavach will definitely save you some pain and time.
It's a little larger than other loaders but it gives you more ease and different holds.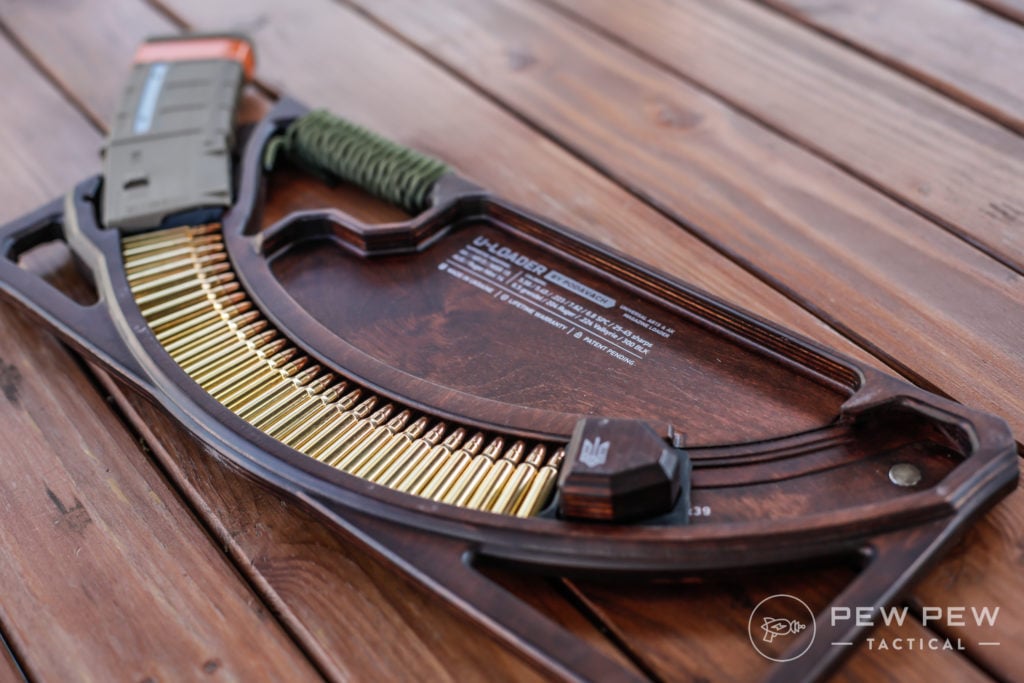 Oh yea, and the various calibers/magazine combos doesn't hurt.
Is the Podavach worth it? Do you have another favorite rifle mag loader? Or are you all about pistols…check out our Best Pistol Mag Loaders article!