Heard about the ATF taking on pistol braces but feel a little lost as to what's going on?
With the sides battling on and off for years, it can be easy to feel overwhelmed and confused as to what's legal and where the ATF actually stands on braces.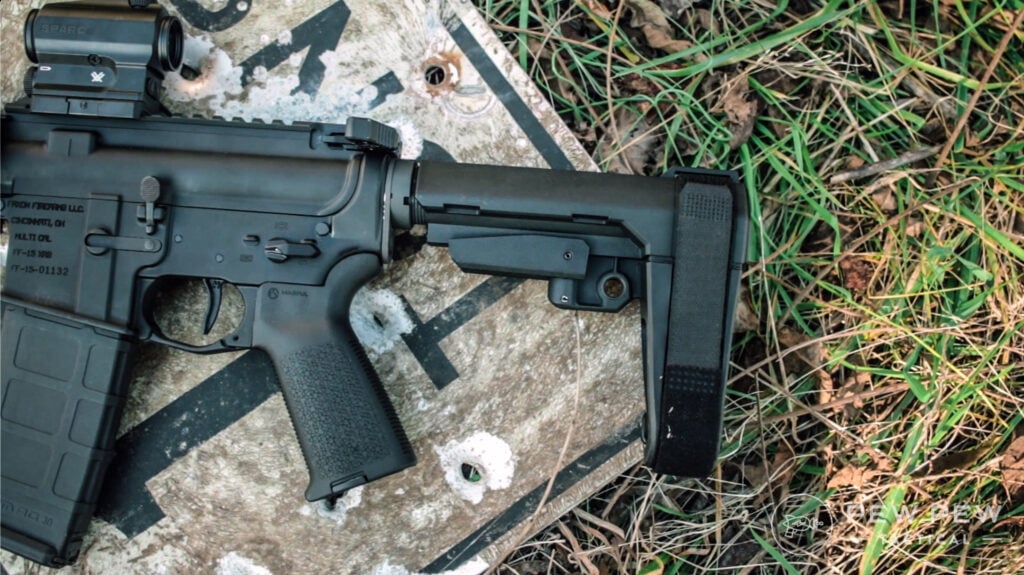 Well, instead of making you scour the internet, we made things easy with a top-to-bottom look at pistol braces and the ATF.
We've pulled all the essential info together to walk you through the brace's humble beginnings, how AR pistols got involved, and the long-standing feud with the ATF over what you can (and can't do) with a brace.
Buckle up. It's going to be a bumpy ride.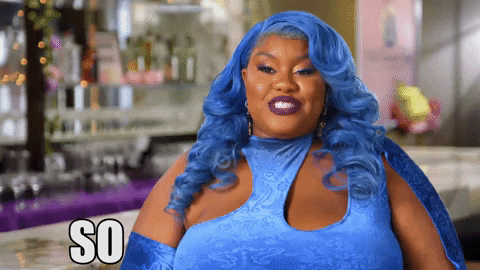 Table of Contents
Loading...
Disclaimer: We are not attorneys. As always, do your research regarding state and local laws before owning a brace. As with anything regulatory, federal rules can change. If that happens, Pew Pew Tactical will update this page accordingly.
Article updated 1/16/2023
First Things First: What is a Pistol Brace?
Before we dive into the nitty-gritty, let's take a look at braces and get a solid understanding of what they are and how they differ from a buttstock.
A pistol brace, also known as a stabilizing brace, is an accessory that attaches to the rear of the gun and allows the firearm to be fired one-handed.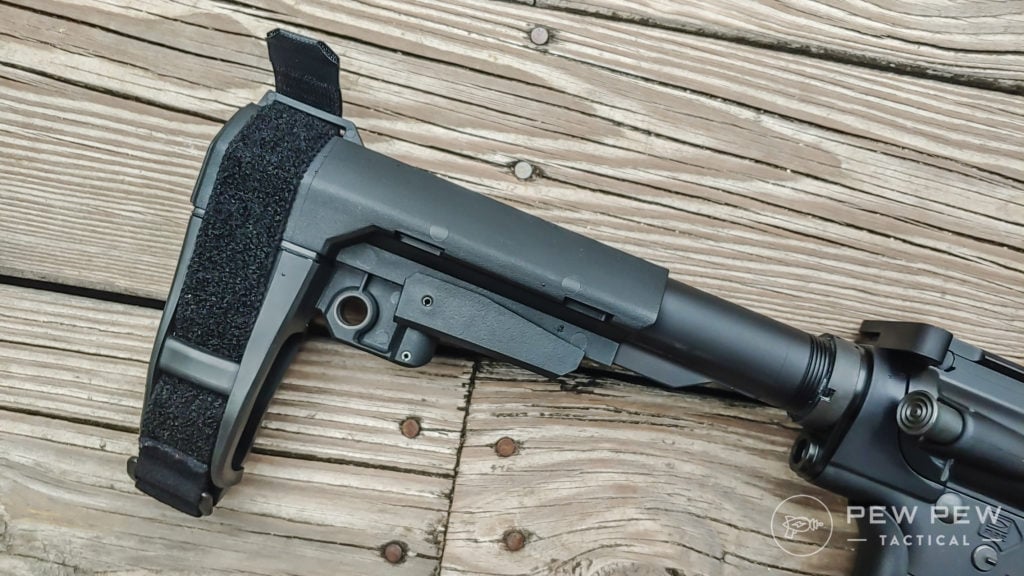 It basically slips around the forearm of the shooter and, using Velcro, secures to the arm. The goal is to stabilize the gun as you're firing.
It gained steam, especially among disabled shooters, because it allowed them to control and fire AR and AK carbines safely.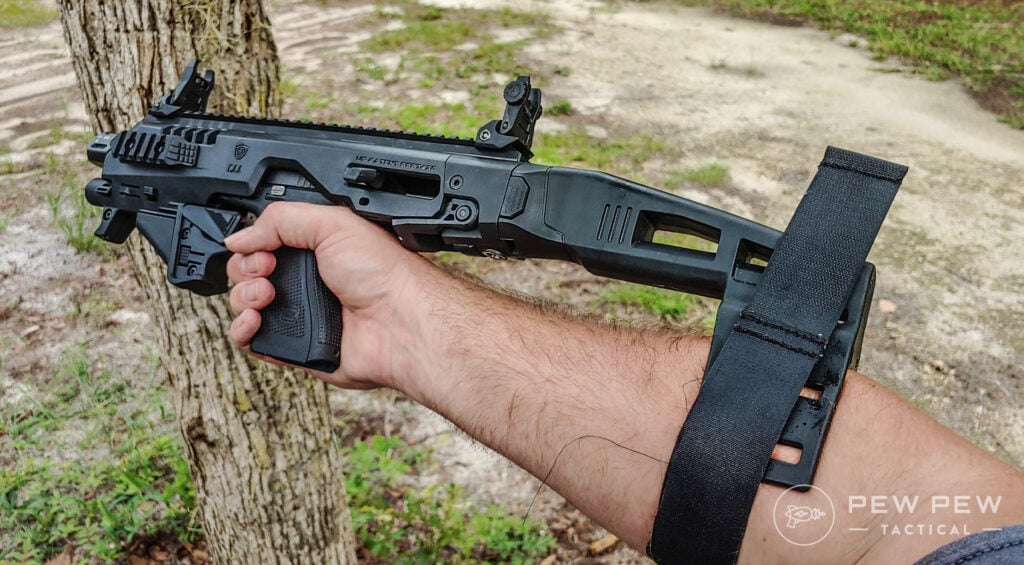 In fact, the inventor of the brace, SB Tactical's Alex Bosco, came up with the idea in 2012 after shooting at a range with a disabled combat veteran and witnessing the struggles disabled shooters face.
Despite a certain cool factor, braces actually help gun owners who struggle using full-length, shouldered rifles enjoy AR-style firearms comfortably.
Brace vs. Buttstock
What makes a brace different from a buttstock?
The critical element comes down to how a brace and buttstock are used.
A buttstock fits against the shoulder, allowing for better management of the rifle's recoil. But it is not secured to the shooter in any way.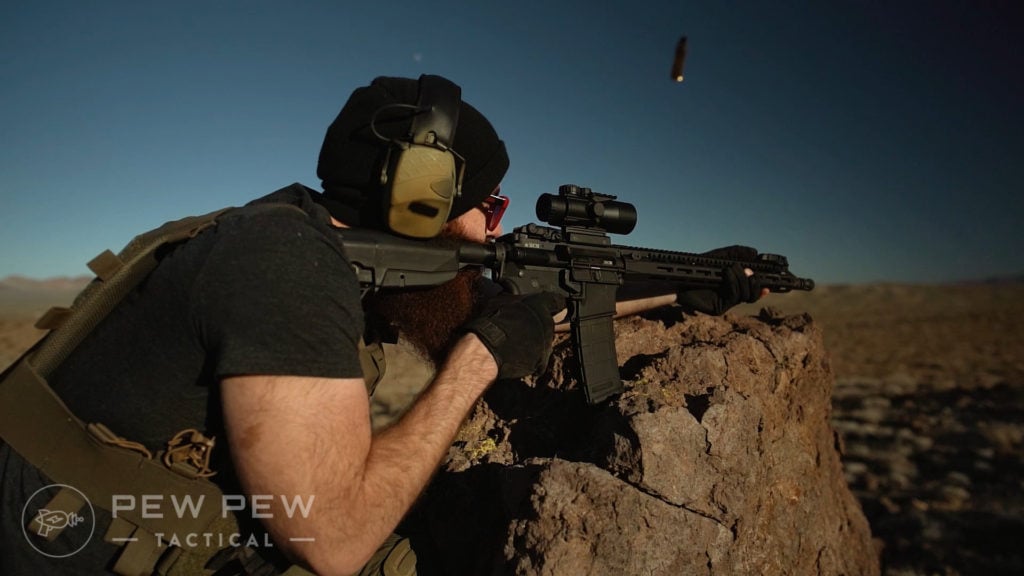 As we mentioned earlier, a pistol brace uses Velcro to attach to the shooter's forearm.
It provides stability while firing the AR pistol.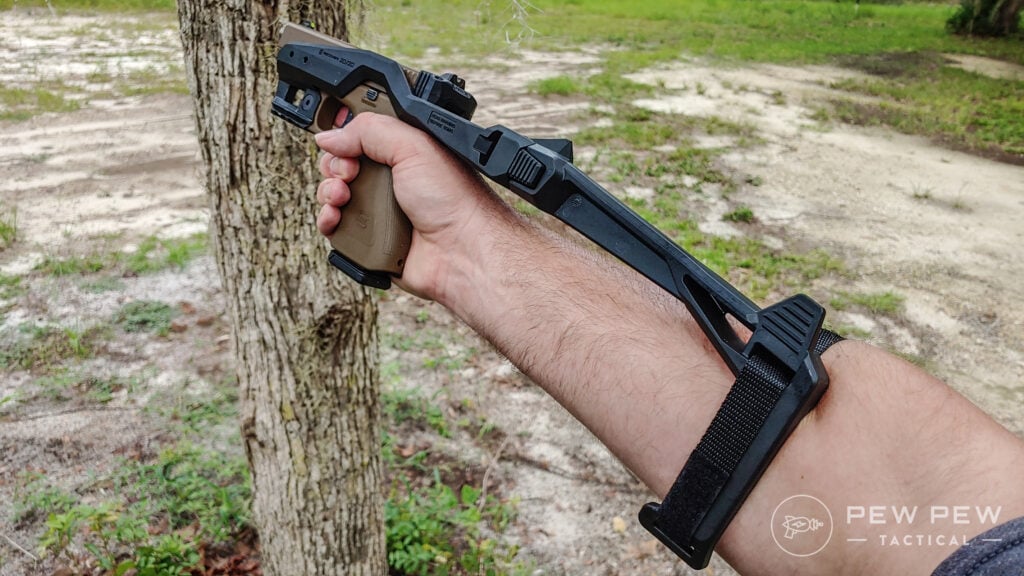 Pistol braces have opened up a world of accessories and options to gun owners who need a way to stabilize the AR pistol but don't have the means or want to add a buttstock (or pay for the SBR classification…more on that in a minute.)
Understanding AR Pistols and SBRs
Again, before heading into the tangled legal battles surrounding the ATF and braces, we need to make a pit stop and discuss AR pistols.
Let's face it, braces and AR pistols go together like PB&J.
So, we can't talk about one without spending a little time diving into the other.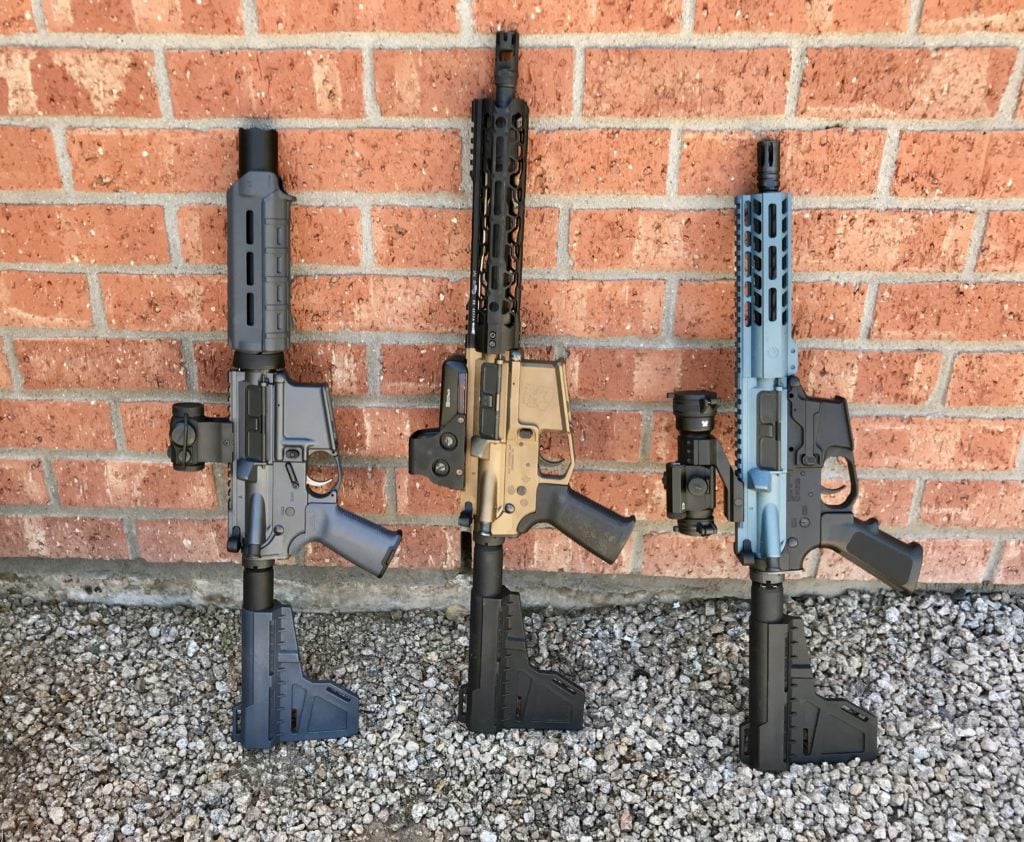 AR Pistols
Put simply, an AR pistol is an AR-style firearm shrunk down to meet the ATF's definition of a pistol.
Thanks to a bit of vagueness on the Gun Control Act's part, AR pistols are able to occupy a weird space between pistols and short-barreled rifles.
As long as the firearm measures less than 26 inches in overall length and features a barrel length of 16 inches or less AND does not come with a buttstock or vertical foregrip, it falls into the AR pistol realm.
1449
at Faxon Firearms
Prices accurate at time of writing
Prices accurate at time of writing
But to reiterate, an AR pistol cannot use a buttstock.
A brace, on the other hand, is an entirely different matter.
A 2014 letter by the ATF determined that adding a brace to an AR pistol would not move it into SBR territory. A braced AR pistol would still be considered a pistol.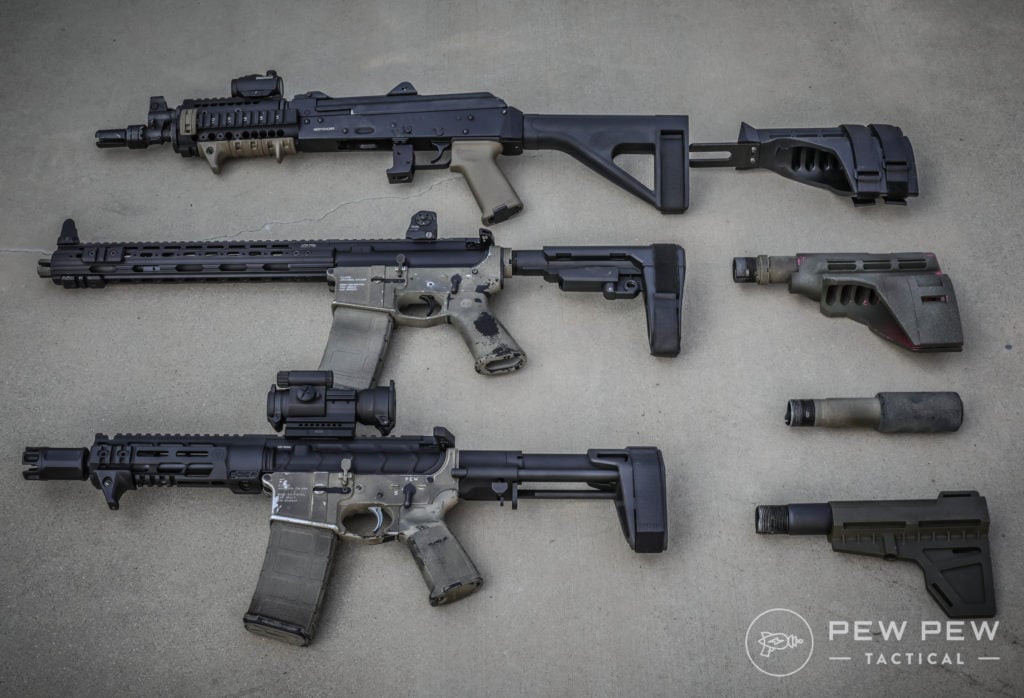 Now, that ruling would be called into question a few times, eventually coming to a head in 2020, but we're getting ahead of ourselves…
Short Barreled Rifles
While we're on the topic of shorty firearms, we should also discuss short-barreled rifles and how they differ from AR pistols. Honestly, they look very similar, and it can be confusing to differentiate between the two.
By definition, an SBR, or short-barreled rifle, is also a firearm with a barrel under 16 inches.
But there's one major difference between an AR pistol and an SBR — the addition of a buttstock.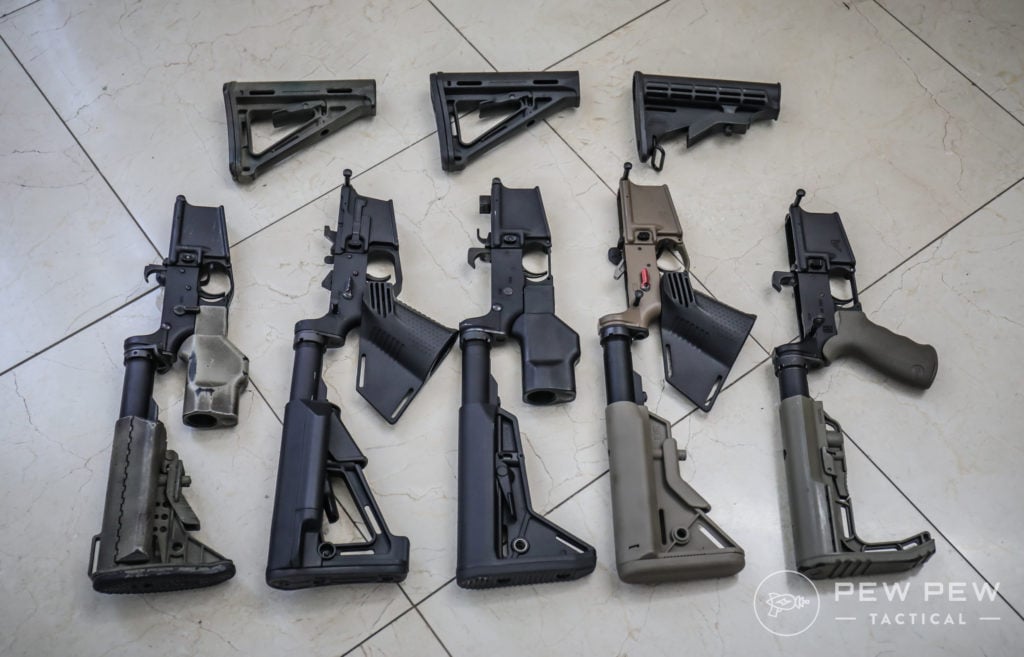 Unlike an AR pistol, SBRs may sport a buttstock for shouldering. And this is where the ATF gets involved.
SBRs fall under the National Firearms Act and are, therefore, regulated by the ATF.
To own, there's an entire ATF process a gun owner must go through first. This includes filling out paperwork, undergoing a background check, fingerprinting, and paying a $200 tax to the ATF.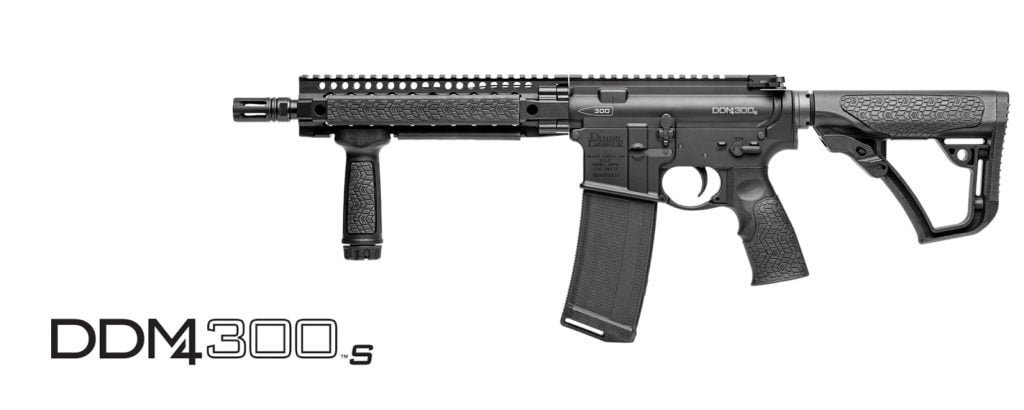 After a waiting period, the gun owner eventually receives a tax stamp. That stamp allows for legal ownership of the SBR.
Waiting periods can be as short as a couple of months or as long as a year, depending on the ATF's backlog.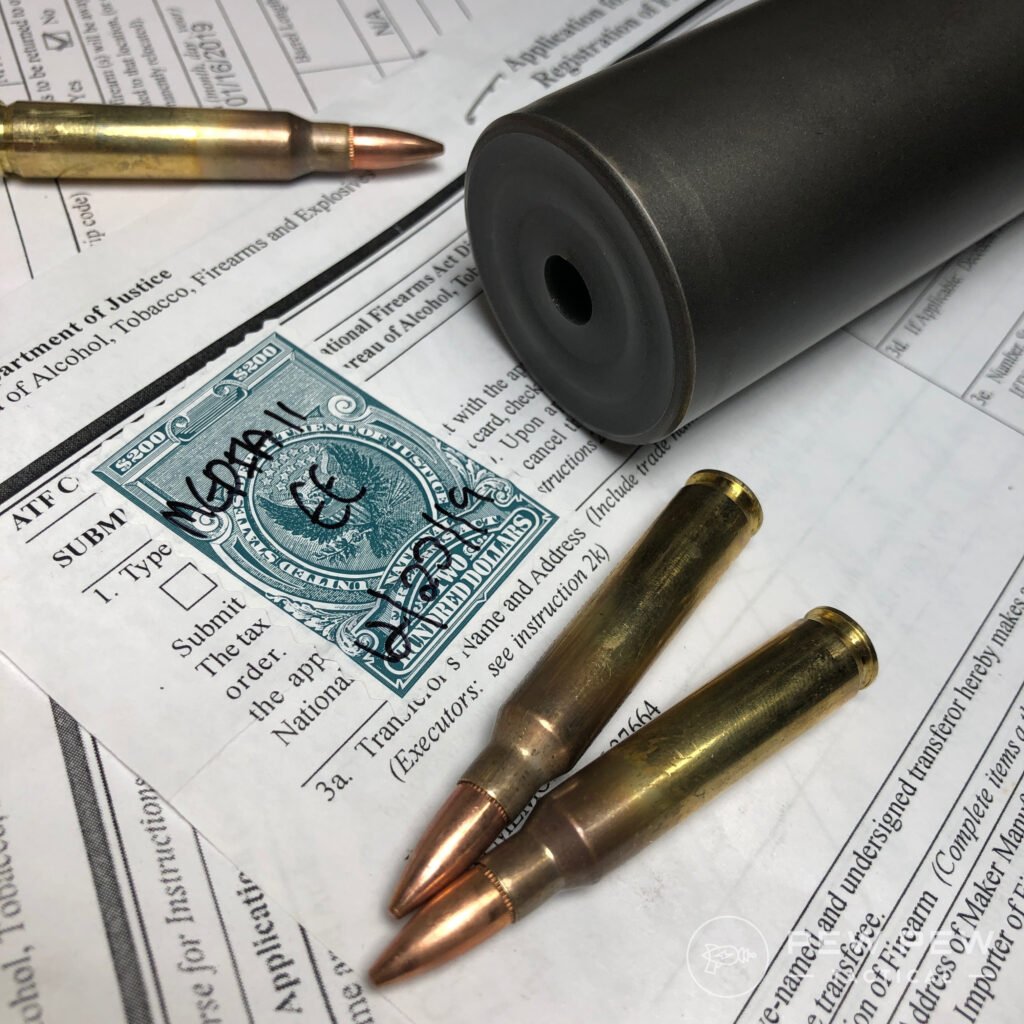 Why an AR pistol over an SBR?
Basically, an AR pistol undergoes the exact same process as a regular gun purchase.
You roll up to your local FFL to choose your model or buy online and ship to an FFL to handle the transfer.
It's that easy. No waiting periods, no $200 fee.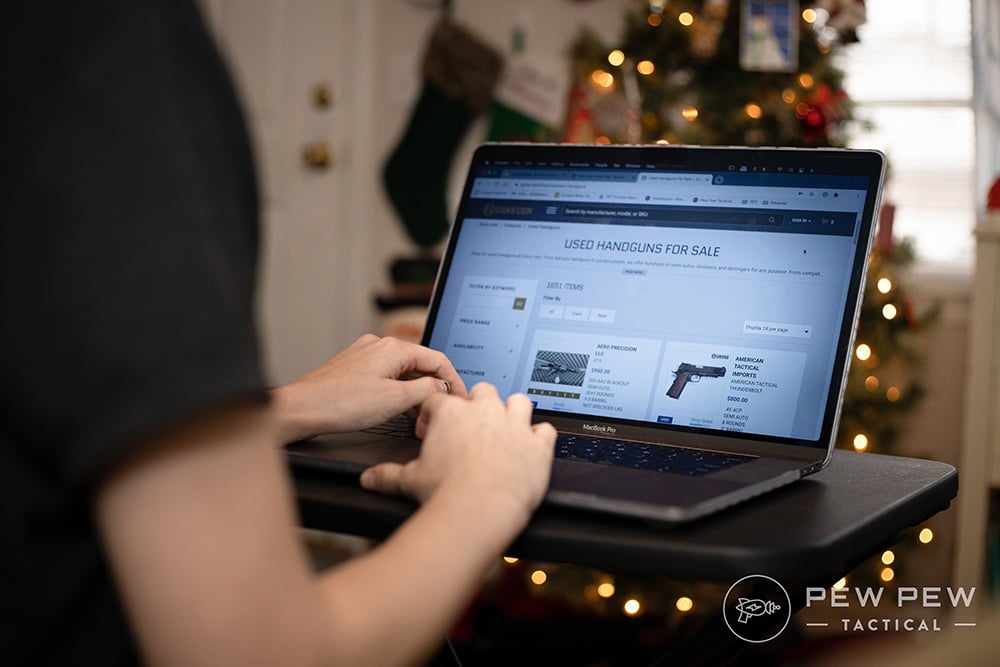 Braces can also be legally purchased as accessories and added to an existing AR pistol by the owner. Again, there are no extra steps like you'll see with an SBR purchase.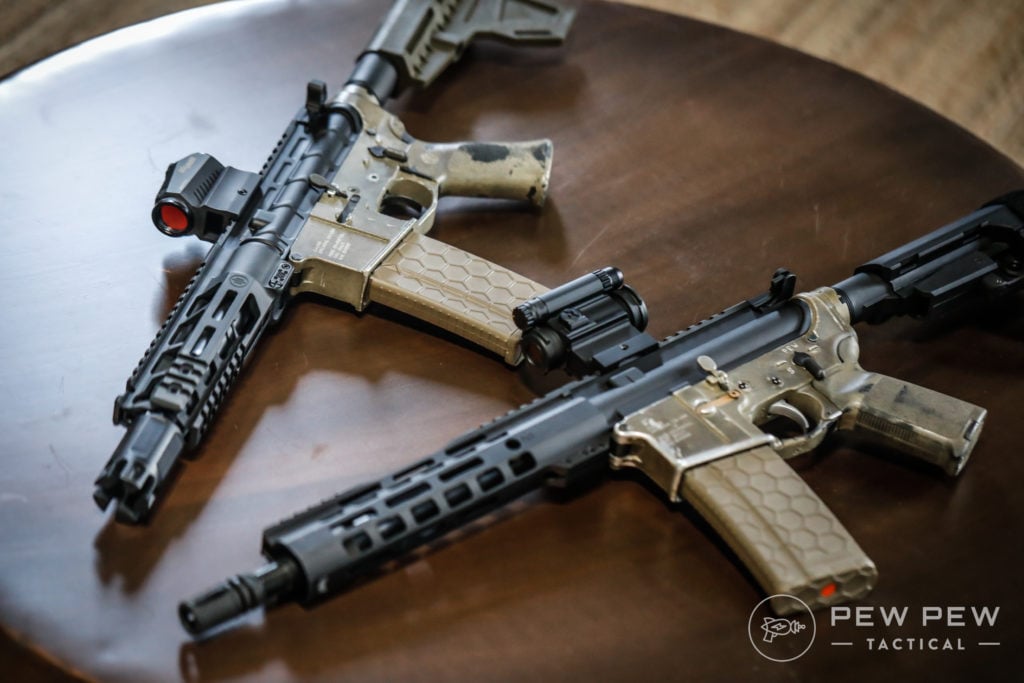 So now that we have a good grasp on AR pistols and braces, let's explore the contentious relationship between braces and the ATF.
ATF Announces Final Rule on Braces [2023]
On January 13, 2023, the ATF officially declared its stance on braces publishing new criteria regarding stabilizing braces.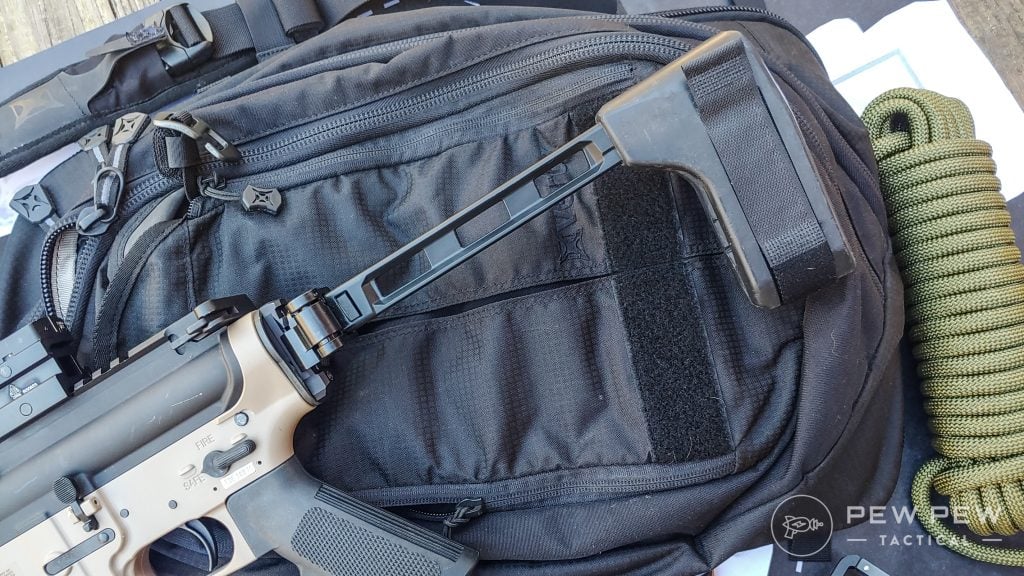 Final Rule 2023R-08F clarifies that a rifle is a firearm with a barrel measuring 16 inches or more that is designed to be fired from the shoulder — that includes any accessory, component, or rearward attachment that "provides surface area that allows the weapon to be fired from the shoulder, provided other factors, as listed in the definition, indicate the weapon is designed and intended to be fired from the shoulder."
TLDR: if the rifle's barrel is under 16 inches and it wears a brace, it's an SBR under the new guidelines.
The ATF says the ruling does not impact braces that are used "as intended" by those with disabilities and not for shouldering.
If you feel like reading through 300 pages of the ATF's argument…check out the ruling here.
What Happens Now?
Under the new rule, you have a few options if your firearm falls into SBR territory.
Permanently remove and dispose of, or alter, the "stabilizing brace" such that it cannot be reattached
Remove the short barrel and install a barrel that is 16 inches or longer
Turn the firearm into the ATF; or
Register it with the ATF within 120 days of the rule being published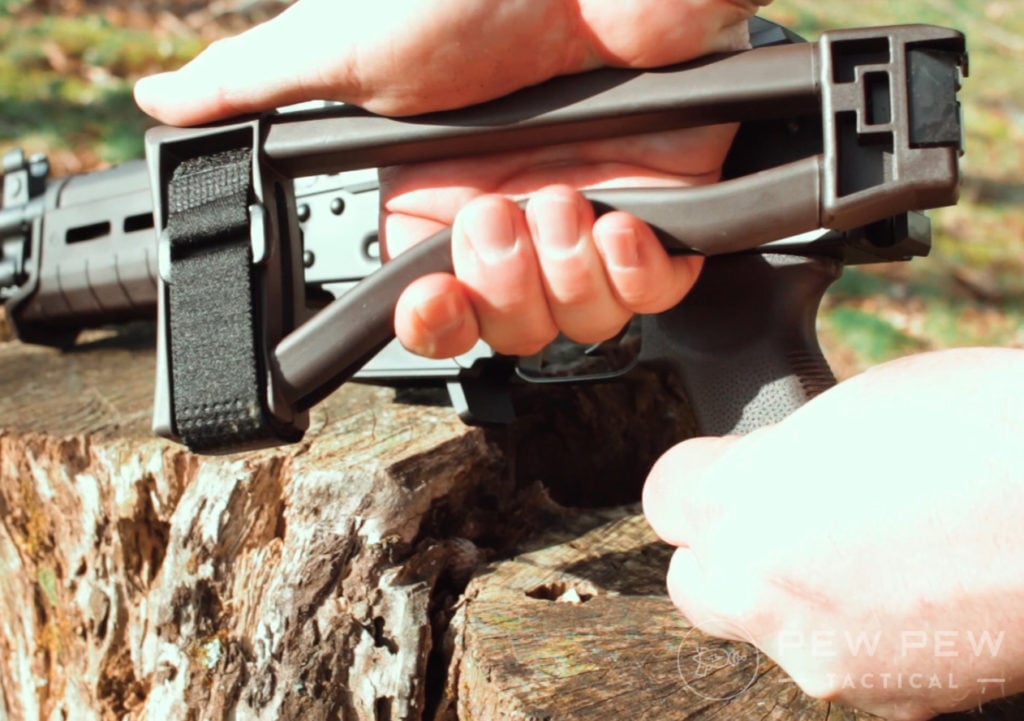 So basically, your options are to have a pistol, have a rifle, or apply for a tax stamp on the (now) SBR.
ATF's Stance Through the Years
At the heart of the brace debate rests SB Tactical – inventor and makers of the most popular pistol braces.
From AR to AK pistols, SB Tactical has supplied the industry with a bevy of braces for several years.
Founded in 2012, the company did its due diligence asking the ATF for input on the brace design before launch.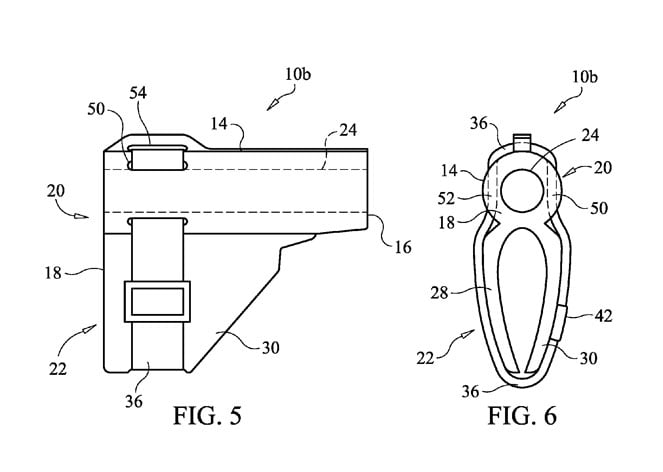 The ATF initially cleared the device, stating that "the submitted brace, when attached to a firearm, does not convert that weapon to be fired from the shoulder and would not alter the classification of a pistol or other firearm."
By 2013, SB Tactical had partnered with Sig Sauer and Century Arms in exclusive sales agreements for the SB15 and SB47 braces. By May, the first Pistol Stabilizing Braces were hitting the firearms marketplace.
The ability to lend control and stability to AR pistols made braces a popular accessory.
Given the design, some users soon took to shouldering the brace, which led to confusion as to whether this moved the AR pistol into SBR territory.
Check out Johnny B wield a few AR-15 braces below.
2014: Shoulder that Brace, Says the ATF
In 2014, the ATF clarified that even when shouldered, a braced AR pistol did not constitute an SBR. An AR pistol was an AR pistol despite how the shooter used the brace.
It was all smooth sailing, or so it seemed…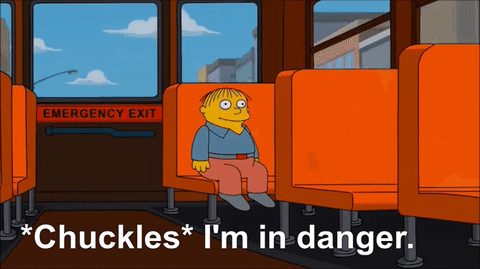 2015: The ATF Changes Course
Just before SHOT Show 2015, the ATF published a letter reversing its 2014 stance on braces.

In the decision, the Bureau clarified that braces were not designed for shouldering, and to do so would create an SBR, not an AR pistol.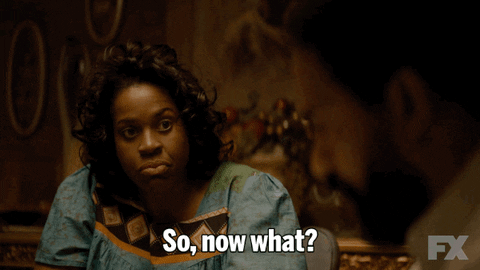 This caused a myriad of confusion as it contradicted the earlier 2014 decision by the agency.
Ultimately, Sig Sauer and SB Tactical waged a two-year battle with the ATF, for clarification on the sudden about-face.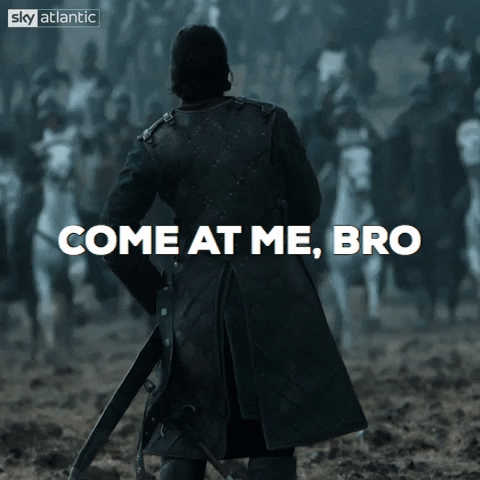 2017: ATF Backs 2014 Ruling
After fighting with SB Tactical and Sig Sauer for a couple of years, the ATF would ultimately back down and change direction…once again.
In 2017, the Bureau reverted to its previously held belief that firing a pistol brace from the shoulder does not reclassify the gun.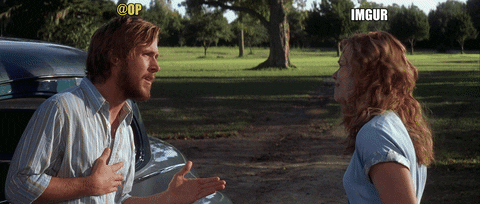 The issue seemed to be at rest, but gun owners were still feeling uneasy…
If the ATF could change its mind so quickly, what would stop the agency from flipping again?
2020: Q and the Honeybadger
After a few years, it looked like the brace debate was finally put to bed; but in a startling twist of fate, the ATF reignited the brace debate in 2020.
Taking the form of a legal battle between Q's Honeybadger and the ATF, braces entered the limelight again in August.

On August 3, 2020, gun maker Q received a cease-and-desist letter from the agency regarding its Honeybadger AR pistol.
The order indicated that the Honeybadger, in large part due to the SB Tactical pistol brace, was an SBR – not an AR pistol. Therefore, it fell under the NFA, and all owners would need to register with the ATF.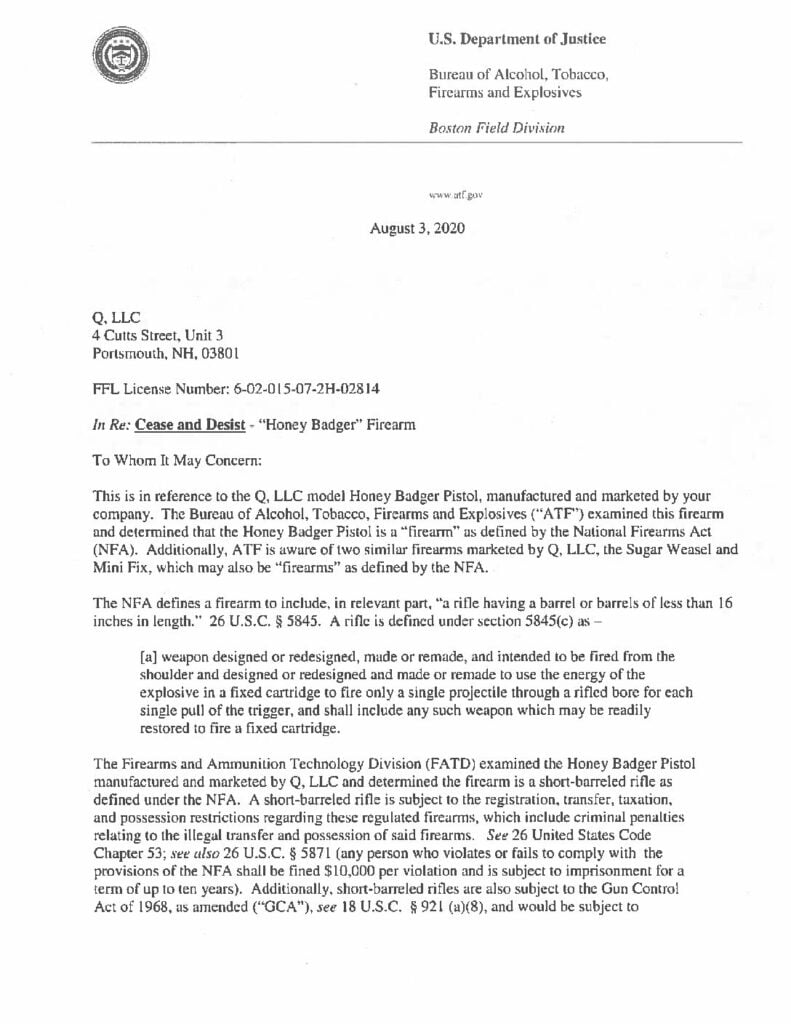 This decision effectively turned Honeybadger owners into violators of the NFA overnight.
Q moved swiftly, encouraging owners to disassemble the Honeybadger or register it with the ATF (which they offered to pay the $200 fee for).

Meanwhile, the company took the ATF on, asking for clarification on the matter.
Things began heating up as gun owners protested the ATF decision, and it wasn't long until the Department of Justice stepped in.
After calls to senators and pressure from citizens, the DOJ called for a 60-day hold, pushing an official ruling until after the November 2020 presidential elections.
Gun owners held their breath and waited…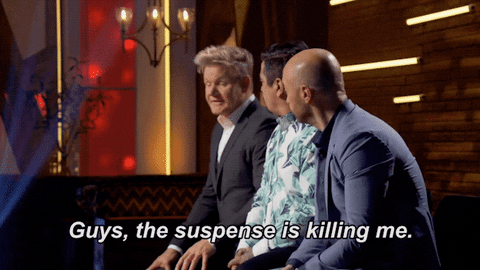 ATF Proposals…and Withdraws
Two months passed with radio silence from the ATF until, in mid-December, a new proposal published in the Federal Registrar.
The 16-page document addressed AR pistols/braces offering "proposed guidance" on classifying weapons with stabilizing braces.
The ATF gave citizens just 17 days to make their opinions known via online, public comments.
Backlash was immediate. Within days, comments totaled over 60,000 – mainly in opposition to the proposal.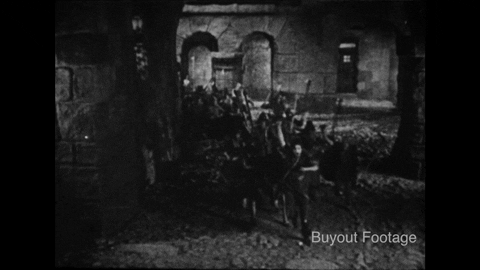 By December 22, Congress jumped into the fray with 90 House members publishing a letter to the ATF rejecting the proposal.
The letter stated, "This decision is alarming and jeopardizes law-abiding gun owners across the country."
It went on to suggest that the proposal was "ambiguous" and "subjective." Many of the feelings echoed by the gun community.
As gun owners clamored to fight the bureau's proposal reclassifying braced AR pistols, they were in for yet another surprise.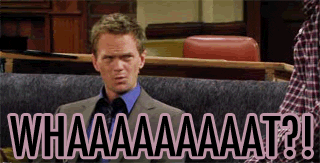 On December 23, 2020, less than a week after the proposal's unveiling, the Department of Justice reversed course and promptly withdrew the proposal.
Though it's important to note the proposal is still "pending further review" meaning that it could resurface at a later date.
2021: ATF At It Again
In June 2021, the ATF struck again. This time, the agency aimed to redefine rifles, excluding AR pistols and braces from the definition. Instead, it would move braced-AR pistols into short-barreled rifle territory.
The Department of Justice said the reclassification would "clarify when these attached accessories [braces] convert pistols into weapons covered by these heightened regulations [the NFA]."
To accomplish this, the ATF proposed a points system to help gun owners determine whether their builds fell into SBR territory and would, therefore, be swept under the National Firearms Act. (Remember, an NFA designation means longer wait times, more paperwork, and a $200 tax stamp fee.)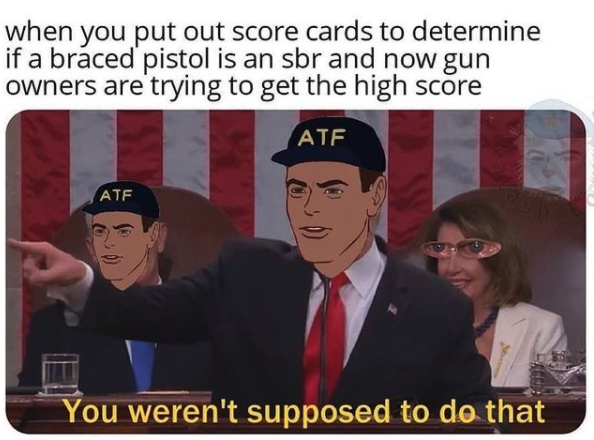 Points System
So, what was involved in this new point system exactly?
The new system starts by requiring the firearm in question to be at least weigh 64 ounces with an overall length between 12 and 26 inches.
This starting point ensures you're working with at least a non-NFA firearm in the first place — because if it's an NFA firearm under another category, then you need to apply for a tax stamp regardless.
After making sure you don't already have an NFA item, the checklist goes through other features.
One to expect to see is whether the attached brace is intended to be fired from the shoulder. The idea being that if the brace essentially makes the pistol act like a rifle, then it should be considered an SBR instead of a pistol with a brace on it.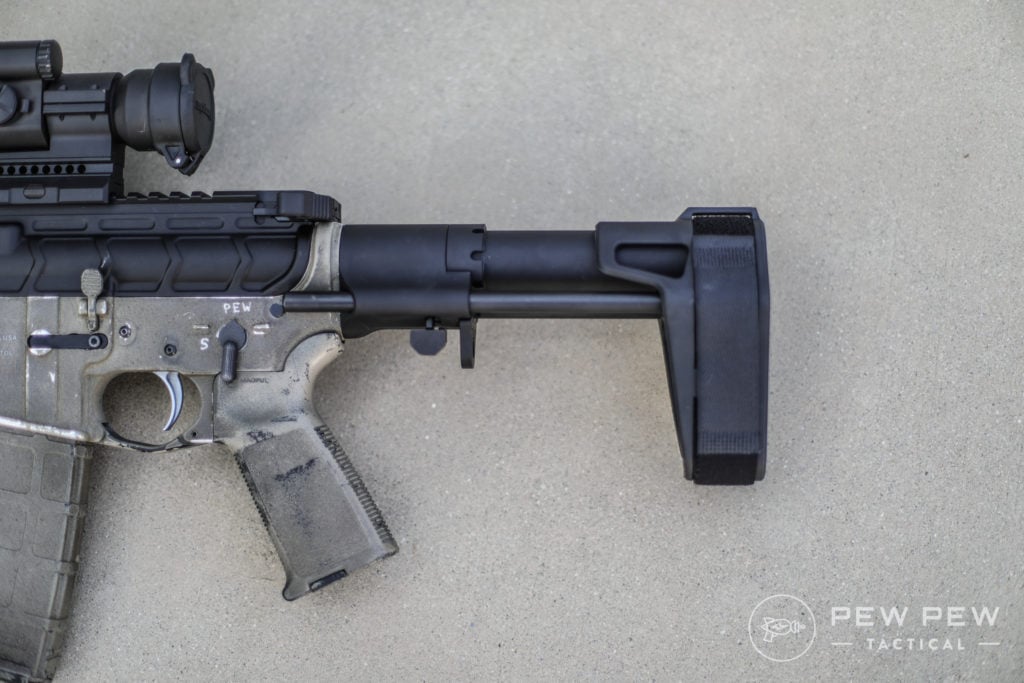 Even portions of the brace, like the "rear surface area," are assigned points to determine if there is sufficient surface area on the rear to be used on the shoulder.
The rules, unfortunately don't seem to provide any definitive measurements on what is considered "minimal" surface area or even what amount of surface area differentiates between the points being assigned to each "minimal" versus a "large amount of surface area."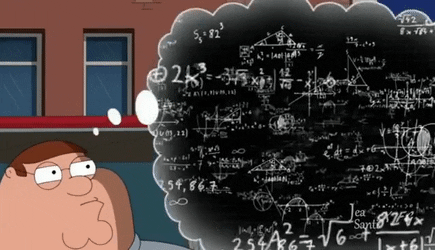 This ambiguity could potentially give lots of leeway to the ATF to arbitrarily decide that the brace is to be considered a stock and the pistol is actually an SBR.
The checklist also goes through the different types of stabilizing support, assigning points to support systems, including the counterbalance, fin-type, and cuff-type braces.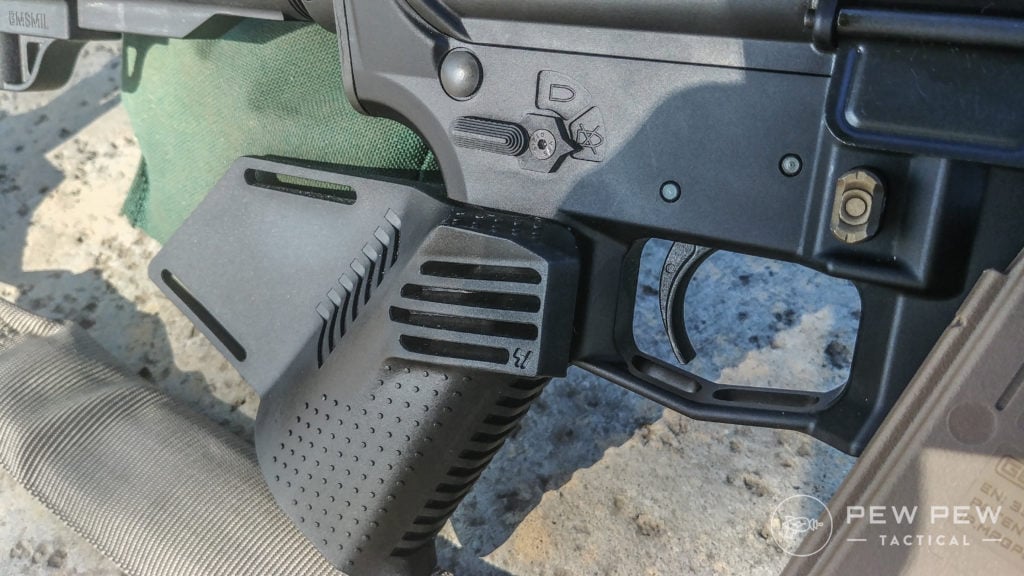 If going through the checklist results in too many points total, you lose the game. Your pistol with the stabilizing brace would fall under SBR territory.
To get a handle on how difficult this points system can be, check out this fantastic video from Guns.com writers Ben Philippi and Chris Eger as they try to determine whether their AR pistols are legal under the proposed rules.
Final Thoughts
So, where does this leave brace and AR pistol owners? It
Essentially if you have a firearm with a barrel less than 16 inches and a brace on that firearm, you have an SBR by the ATF's accounts.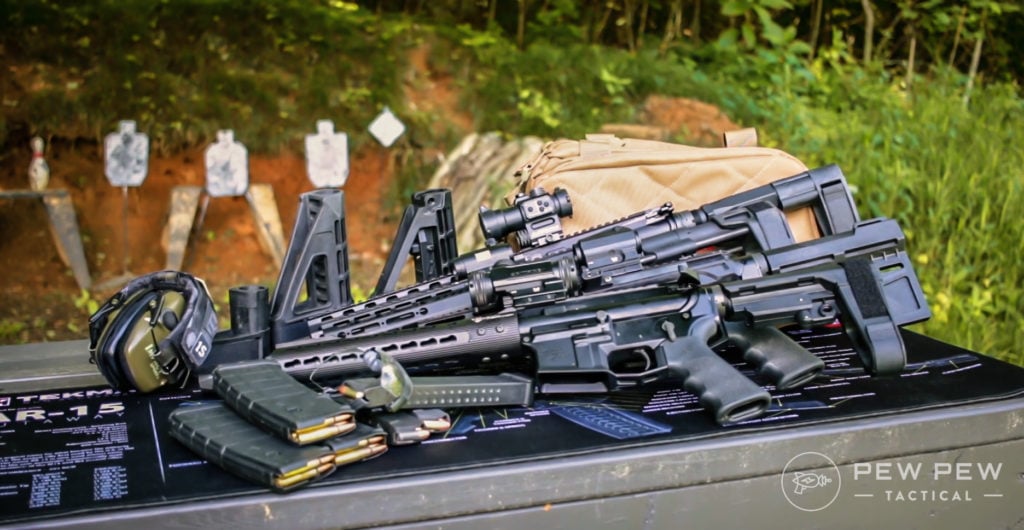 Should braces fall under the NFA or should they be a legal accessory? Sound off in the comments below. In the meantime, check out our roundup of the Best AR-15 & AK Braces.
PPT writer Paul Yen contributed to this story.