Last Updated: October 28, 2017
Disclaimer:  While the information provided here is legal in nature, it is not to be construed as legal advice, and is for educational and entertainment purposes only.  
With so many different gun laws across the country, keeping track of the laws on carrying concealed can get complicated.
Since buying a handgun in New York requires getting the same license that allows you to carry concealed, the only trick is being permitted to carry outside the home!
This guide will go over everything you need to know on how to be able to carry outside your home, and the additional laws you'll need to watch out for when you do.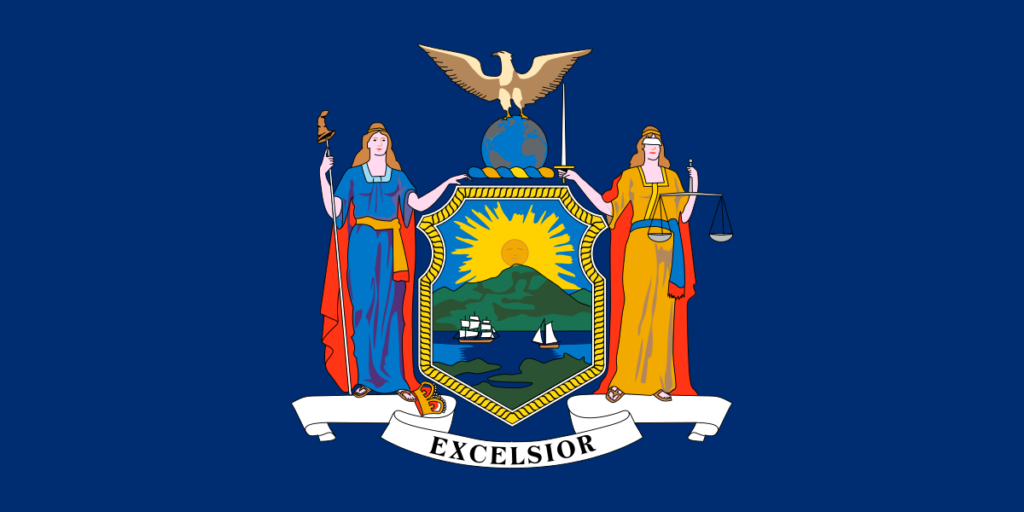 First Things First
For those of you who have already checked out our New York gun laws section before coming here, a lot of the information on how to get the license will be similar.  It wouldn't hurt to read over the information again anyway, however, since there are additional laws and requirements that we'll mention here that apply specifically to carrying, rather than just getting the license in order to buy a handgun.
As a may-issue state, New York does not have to issue you a license to carry, and can choose to not issue one at all, as long as it is not an arbitrary decision on the part of the licensing office.
Non-residents may also apply for a license to carry as well, as long as they work in New York and can provide proof of their work location.
What Are the Requirements?
The first thing to remember is that the license is usually issued for "on premises only", which basically means that you will be allowed to carry your handgun only at the designated location.  This location is usually just your home, or your place of business.  
In order to actually be useful, the license will need to allow you to carry outside of the home.  To convince the licensing office to issue a license to carry outside of the home, you will need to show "proper cause".  This will need to be a reason such as if you have a restraining order against someone with a history of violence, or some other extreme situation.  
More often than not, even in serious situations which seem to call for you to be armed, licenses will only allow carry outside the home if you can show there is no other way to protect yourself other than being allowed to carry your handgun.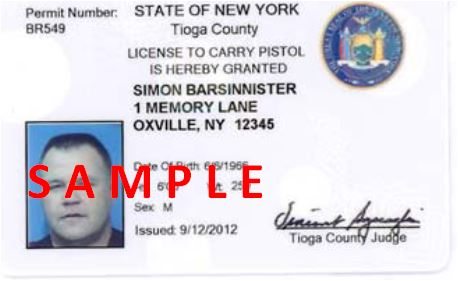 Actually Applying
To apply for the license, you need to go to the licensing officer of the city or country where you live (or work, if you live out of state).  It's important to keep in mind that even if you get a license in New York state, you will need to have the license approved by NYPD to be valid in New York City.  If you apply for a license in New York City, then it would be recognized throughout the state.
To qualify for the license, you must:
Be 21 or older;

Be of good moral character; and

Be a legal resident of the US.
You will be disqualified from getting the license, however, if you:
Have been convicted of a felony or a serious offense;

Are a fugitive from justice;

Are addicted to any controlled substances;

Have renounced your US citizenship;

Were dishonorably discharged from the US Armed Forces;

Have been treated for mental illness, have been involuntarily committed to a mental health facility, or had a guardian appointed because you lacked mental capacity; or

Are the subject of a protective order.
In some counties, like Westchester, there is an additional requirement of completion of a firearms safety course and proficiency test.  You'll need to check with the licensing officer of your specific city or county to see if there is this additional requirement.  The safety course requirement can usually be met by taking a course taught by an NRA-certified instructor.
As a side note, all of the information on your license to carry will be made public, unless you fill out an opt-out form along with the license application.  If you don't want to let everyone know you have a handgun or are carrying, it might be a good idea to fill out that opt-out form.
The Waiting Game
Once you meet all the requirements and fill out the application, you'll need to wait about 6 months to hear back.  If you are granted the license, you will need to renew it every 5 years.  If you are denied your license, you can appeal the decision, if you can show the decision was arbitrary.
The licensing officer has complete discretion to issue or deny the license, however, so if you plan on appealing the denial of your license application, you will need to make sure you have strong proof that the decision was an arbitrary one, not for some reason the licensing office can justify due to something in your background that would disqualify you.
If you do need to appeal and feel strongly about your case, you can take it to the Superior Court of your county, and fight the denial there.  Usually, if there is any chance you will win your appeal, you can convince the licensing office to grant the license without having to go to court.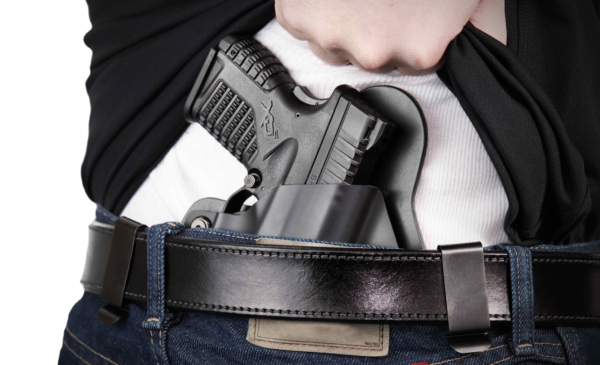 Where do you think you're going?
Even if you manage to get a license to carry that lets you carry outside the home, there are still places that are off limits to you and your trusty sidearm.  
Concealed (or even non-concealed) handguns are not allowed in:
Courthouses

Schools

Campgrounds

Mental health facilities; and

Child care facilities.
If you have to visit any of these places, the best bet is to leave your gun locked away in your car safe hidden out of sight, so it'll be waiting for you when you get back.
Reciprocity
One of the best things about a license to carry is that it is recognized in other states across the country!  A good number of states recognize a New York license to carry, so you'll be able to use the license to continue carrying just like you do back home.
A New York license to carry is recognized by:
Alabama

Alaska

Arizona

Arkansas

Idaho

Indiana

Iowa

Kansas

Kentucky

Michigan

Mississippi

Missouri

Montana

North Carolina

Ohio

Oklahoma

South Dakota

Tennessee

Texas

Utah

Vermont

Virginia

Wisconsin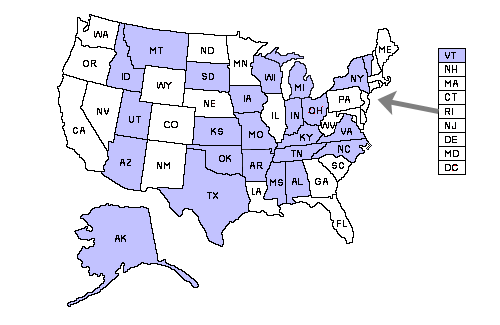 Of course, you'll need to follow the laws on carrying concealed in those states.  Check out our CCW law section on the state you are travelling to so you know what to expect.  
Just Visiting
If you have a CCW permit from another state and are travelling to New York, you will need to leave your firearms at home.  New York does not recognize any out-of-state CCW licenses.
Carry On!
That's it!  All you need to know about getting a CCW license from the Empire State!  Take a look at our recommendations for concealed holsters if you're looking to put that new permit to good use, and don't forget about CCW insurance, too!
Next, be sure to check out our general New York gun laws section if you haven't already and brush up on your knowledge!