Maybe it's because America invented the pump-action shotgun, but American has a serious obsession with pump-action shotguns.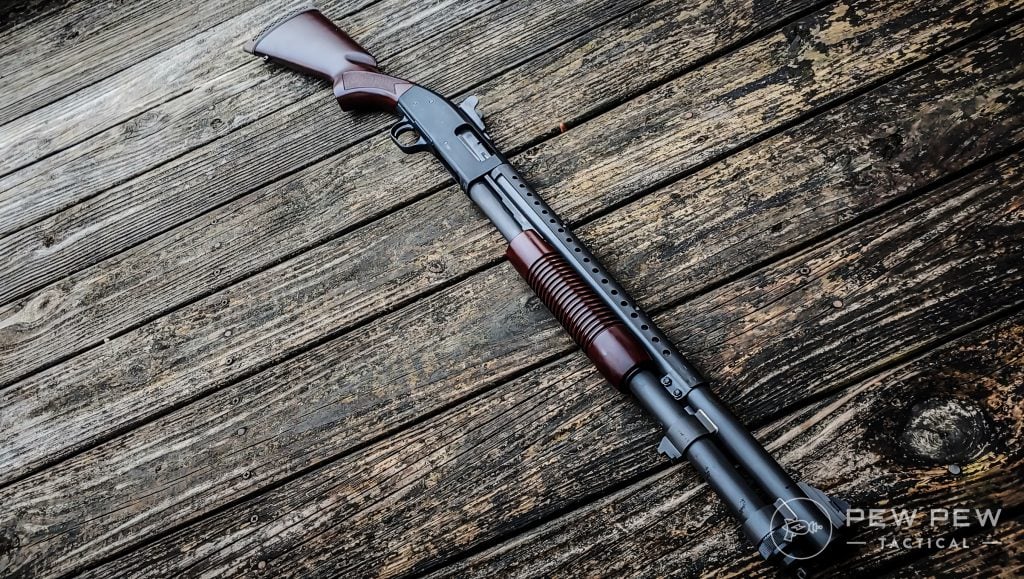 Honestly, John Browning and his Winchester 1893 shotgun changed the world.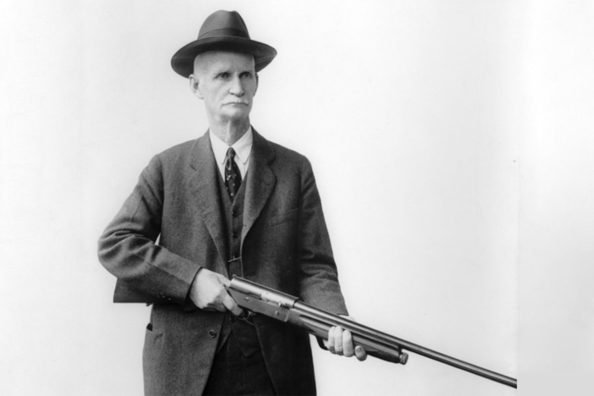 Regardless of the reasons why we love our pump-action shotguns, I will happily embrace the benefits.
Those benefits being shotguns like the Mossberg 590A1 Retrograde. As you may recall, we looked at two of the Retrograde series, the 590 and the 500.

The 590A1 was tougher to get. While we intended to include the entire Retrograde series in that article, we've only recently obtained the 590A1 Retrograde.
Something about this specific model makes it insanely popular.
Seriously, Mossberg can't make enough of them.
Even before the current crop of gun craziness, the 590A1 Retrograde sold well beyond MSRP.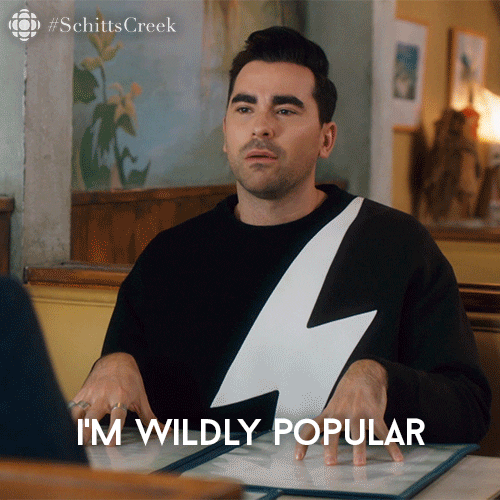 Now, it seems to be going for upwards of $1,000 with a multitude of bids.
So, let's dig in deeper and see what sets the 590A1 apart from the other models in the Retrograde series.
We'll evaluate the pros and cons and list out all the specs and features you want to know about.
Table of Contents
Loading...
A Bit of History
Before we dive into specifics, let's review some Mossberg history.
Mossberg's 590A1 traces its history back to a pump shotgun requirement by the United States military.

Fighting forces required various features out of a pump shotgun. The Navy wanted a heavy-walled barrel, while the Army wanted an all-metal trigger group.
U.S. Marine Corps wanted a bayonet lug, and the Air Force just wanted another coffee and the internet fixed…(we kid, we kid…kinda)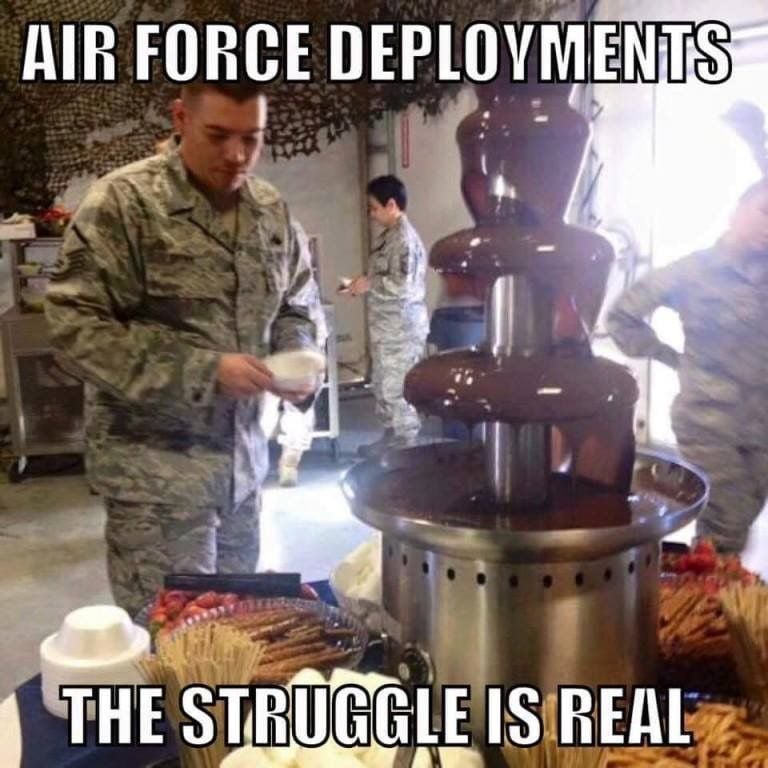 The Mossberg 590A1 put the necessary features all together in one package capable of use universally among military branches.
Afterward, Mossberg promptly released the shotgun onto the law enforcement and civilian market because…why not?
Mossberg's 500 series passed the Army's stringent U.S. Army's Mil-Spec 3443E test.
This test involves 3,000 rounds of full-powered buckshot and a multitude of drops and falls without parts breakage or malfunctions.
819
at Kygunco
Prices accurate at time of writing
Prices accurate at time of writing
This specific model, the Retrograde, is a call back to the classic wood-stocked shotgun of old.
As far as I know, the 590A1 was never produced with a wood stock for military needs, so this is technically less retro and more new regarding models being released.
Mossberg 590A1 Retrograde
Retrograde refers to the old school charm the shotgun provides with its dark walnut furniture.
Sticking to tradition is the name of the game, and the furniture is textured as such.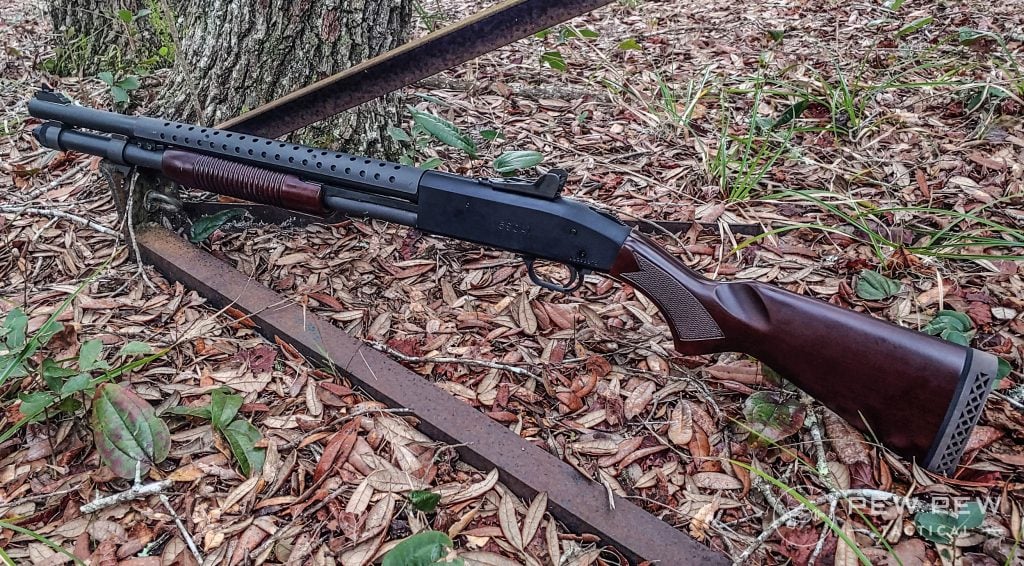 A honeycomb-style pump blends traditional design with old-school cool.
The stock's slight pistol grip is also old school combined with a reasonable degree of texture.
12-gauge is the only caliber available for the 590A1 Retrograde, and that's the traditional shotgun fighting round.
Admittedly, it offers a lot of lead per shell. Nearly all purpose-built tactical shotgun loads are in-12-gauge.
The Retrograde holds eight 2.75-inch shells and seven 3-inch shells.
Mossberg's famous 20-inch heavy-walled barrel is a 590A1 staple. This Retrograde model would have it no different.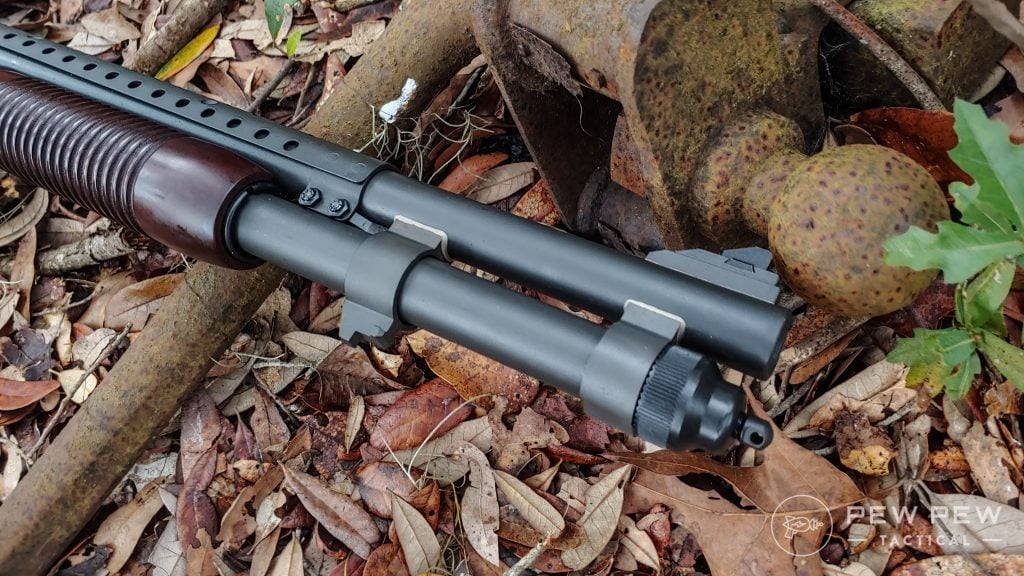 We get a massive bright orange front sight backed by a rear ghost ring peep sight.
The sights are adjustable and allow for precision with slugs and buckshot.
You can't miss the heat shield wrapped around the 590A1's Retrograde barrel.
It gives it that trench gun look that really dials in the cool factor.
I used to think heat shields were mall ninja-like in design, but after some high round count training sessions, I saw they serve a real purpose.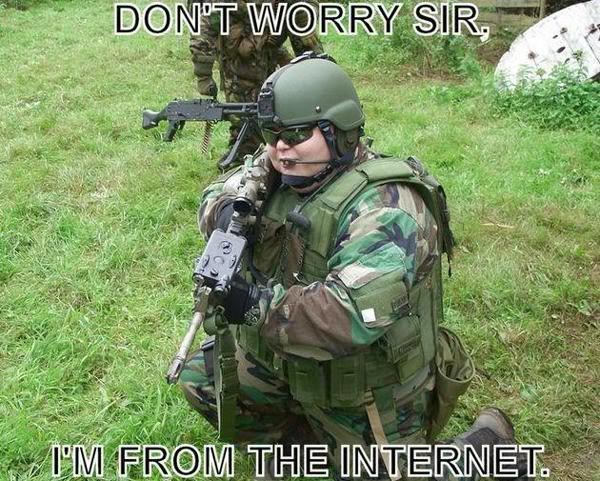 Speaking of trench gun appeal, the 590A1 Retrograde is equipped with the famed 590 bayonet lug.
Do you need a bayonet? No, not likely.
Do you want one? If you're cool like me, you do.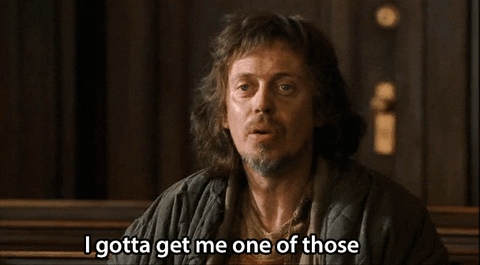 As a 590A1 should be, the trigger group is all metal.
Perfect for bashing zombie skulls and storming trenches.
I've fired both polymer trigger groups and metal trigger groups, and I can tell you the all-metal trigger is superior in every way.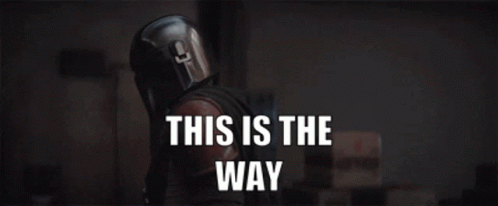 We get a lighter and shorter trigger pull, better reset, and all that jazz. Also, metal feels better to the finger.
Finally, our 590A1 Retrograde is Parkerized for a rugged and dependable finish that is certainly old-school cool.
Also, you can't beat the big 590A1 stamped on the side of the receiver. It's big but Spartan and official-looking.
Ergos & Weight Matter
At 7-pounds, the 590A1 Retrograde isn't a lightweight shotgun, but it's also not a beast that will burden you.
That little extra weight helps fight recoil, sure, but proper technique is better.
Recoil mitigation techniques like Rob Haught's push/pull technique makes controlling the might 12-gauge easy for all.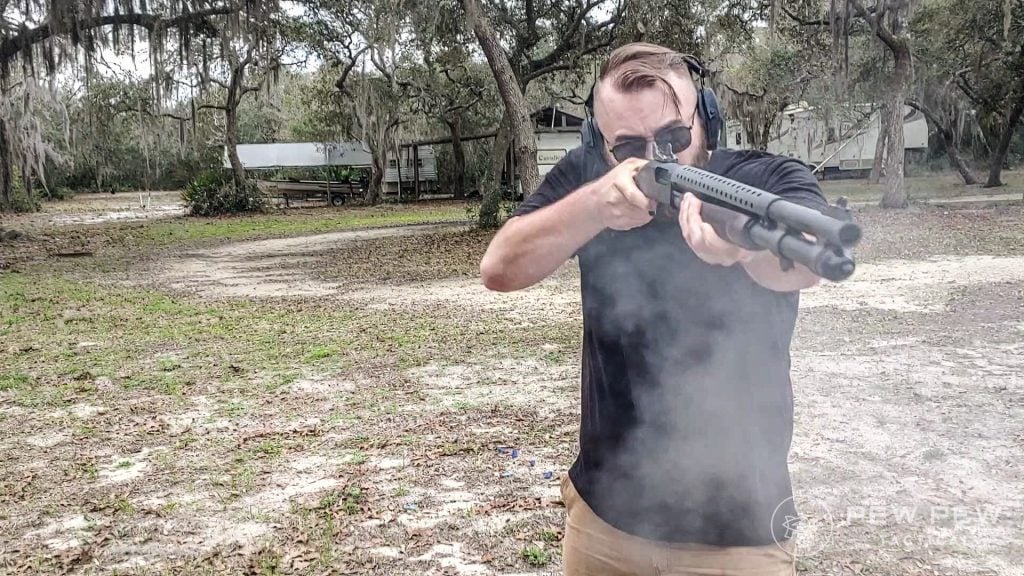 The heavily textured pump and textured rear grip of the 590A1 Retrograde make the push/pull technique intuitive.
That's where good ergonomics start, but they don't seem to end there.
Famously, the Mossberg safety uses a tang design beloved by shotgunners worldwide.
It's easy to activate with your thumb in a natural firing position.
At 13.87-inches, the length of pull is just perfect, at least for me.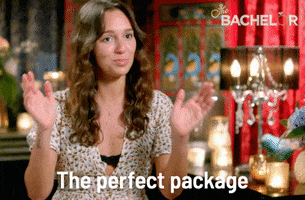 It's natural to shoulder and easy to use in a squared-up stance.
That said, if it feels perfect for me, that means it might be too long for smaller shooters.
How Does the 590A1 Retrograde Shoot?
I love shotguns…the recoil, the thinking behind their use. And I also love the challenges they present and the power they offer.
The 590A1 holds a special place in my heart as one of the best pump-action fighting shotguns ever created.
It checks my boxes when it comes to what a shotgun should be and more.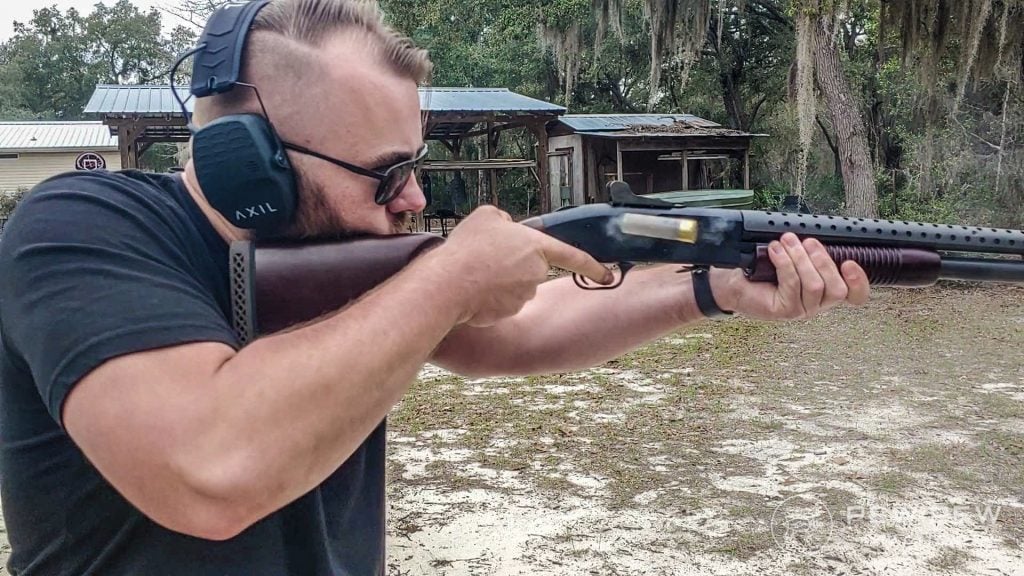 Mossberg's heavy-walled barrel and 8-round magazine tube have an exciting effect on muzzle rise.
Combining a full tube and a heavy barrel keeps the gun from jumping and bucking as you shoot it.
Admittedly as you fire, the tube empties, and the effect becomes slightly negated.
Predictably, the shotgun is front heavy and unbalanced. That's not actually a bad thing, though.
The front-heavy nature makes it swing with good momentum.
When speed is critical and in shotgun ranges, a fast and easy-to-direct swing is valuable.
Mossberg has become my go-to for pump-action shotguns for several reasons.
One, the skeletonized shell lifter design is rather ingenious. This skeletonized shell lifter allows you another access point to try and fix a potential malfunction.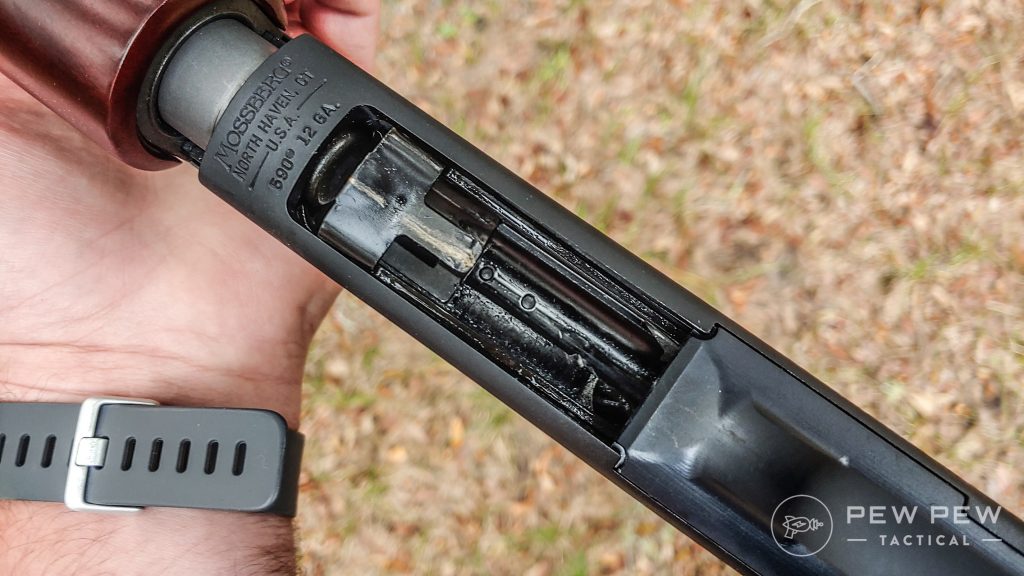 Another plus to this platform is the dual-action bars that refuse to bind.
They have some slop to them, but this slop allows a little extra clearance that prevents materials from jamming the pump in place.
Dual extractors also ensure hulls are launched from the chamber when the action cycles.
Reliability Is Always a Plus
Pump-action shotguns eat everything, and the 590A1 is no different.
It cycles high brass, low brass, shorty 2.5-inch shells, and even mini shells with the Opsol adapter.
I used a wide variety of shells during my testing, including cheap and rather crappy buckshot from Rio and S&B, as well as Walmart birdshot.
The gun eats and eats and eats.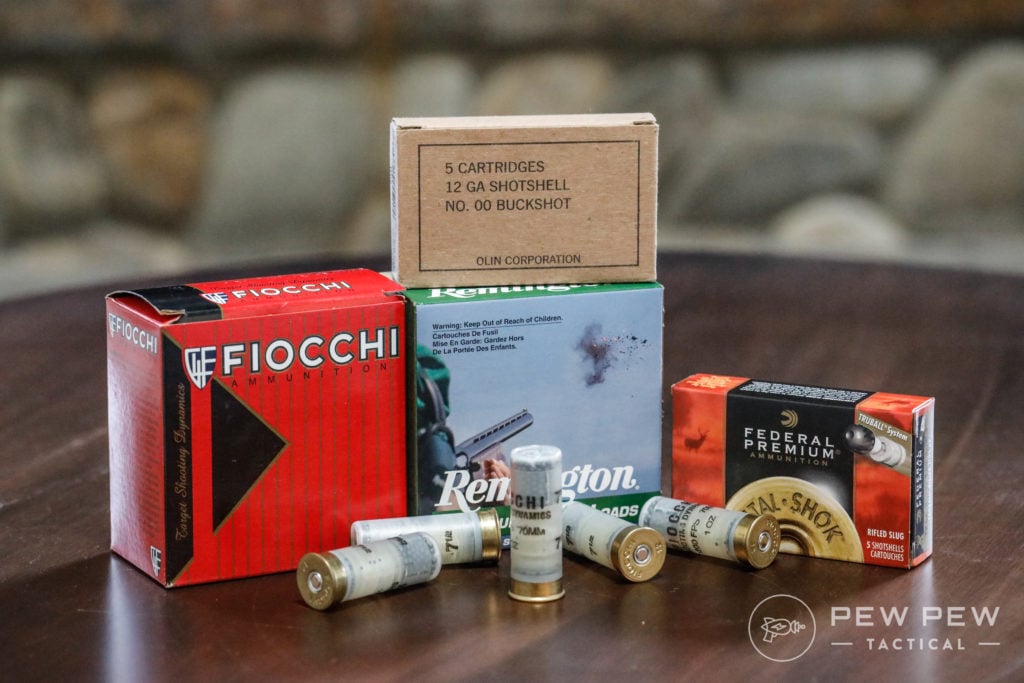 The pump action is nice and smooth, driving shells into and out of the chamber without a fight.
Ejection and extraction are predictably consistent and reliable.
If I stood in a single position, all eight shells would land beside each other in a neat little pile.
Pump actions cycle without issue and rarely fail due to their manual actions. Reliable is in their DNA.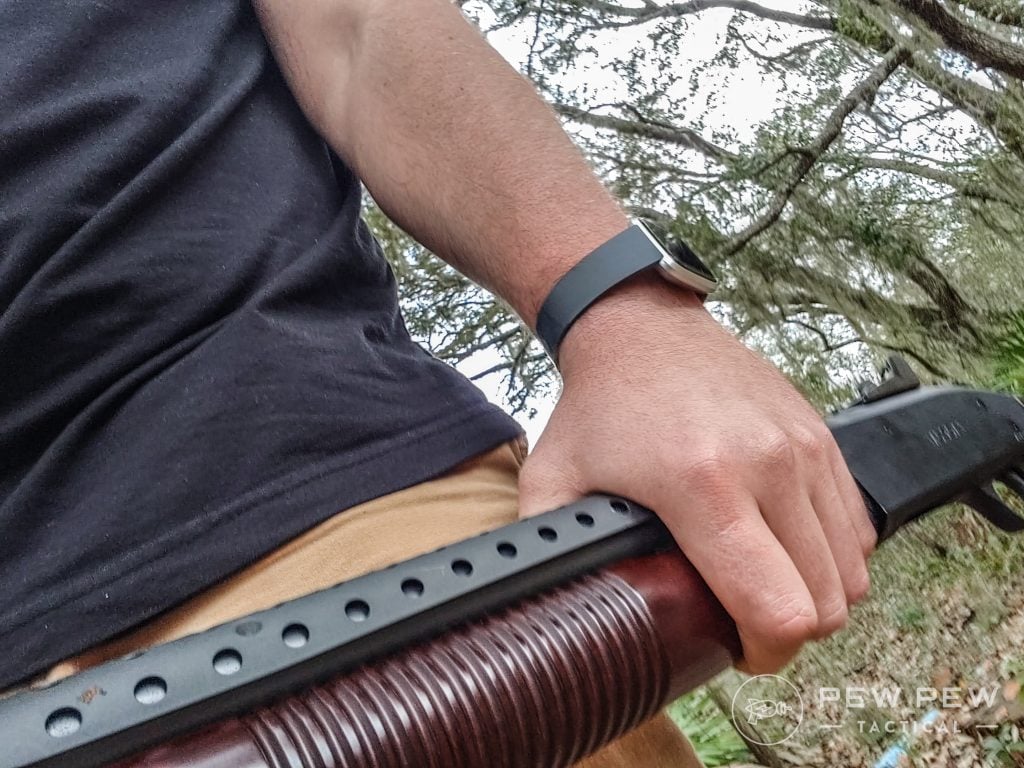 Another big reason I love Mossberg shotguns because most of the common parts are easy to replace by the end-user.
Should the extractor or ejector break, you can fix them yourself in about 10 minutes.
But Is It Accurate?
Mossberg's ghost ring sights and high visibility front sight provide an excellent degree of precision and speed.
A bead is a little faster, but the extra precision these sights provide allows for excellent shot placement.
Modern buckshot loads extend the effective range of shotguns, and sights like these allow you to take full advantage of these new loads.
These allow me to take hostage shots with Federal FliteControl 8 pellet loads at 10-yards without a single stray pellet.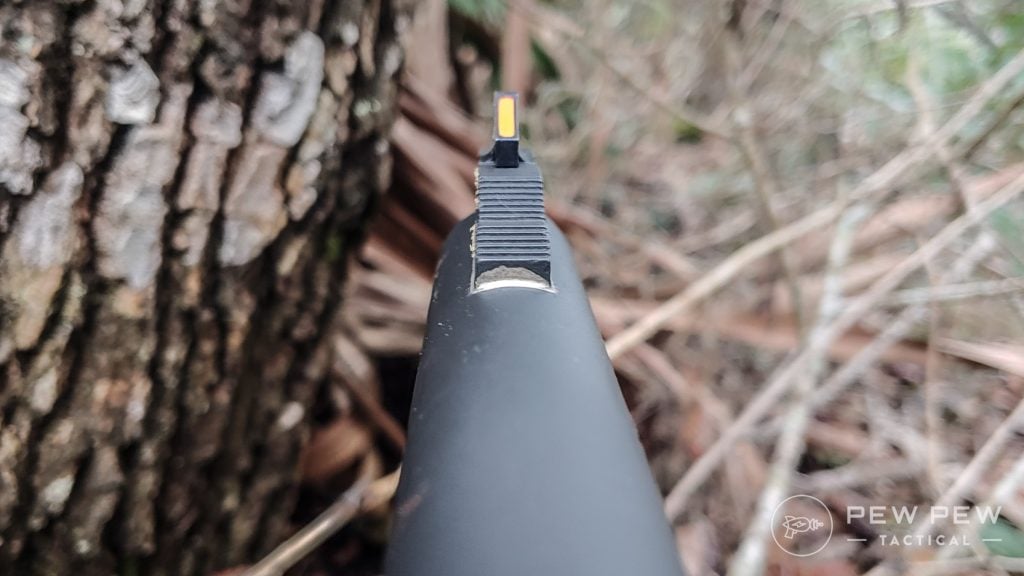 Remember that heavy-walled barrel and bayonet lug?
Did you know they affect how shot spreads? More specifically, they affect barrel harmonics, and barrel harmonics affect how shot spreads.
The result is a tighter spread at various ranges.
When you compare a cylinder bore 590A1 with another cylinder bore gun, you'll find the 590A1 gives a tighter shot pattern.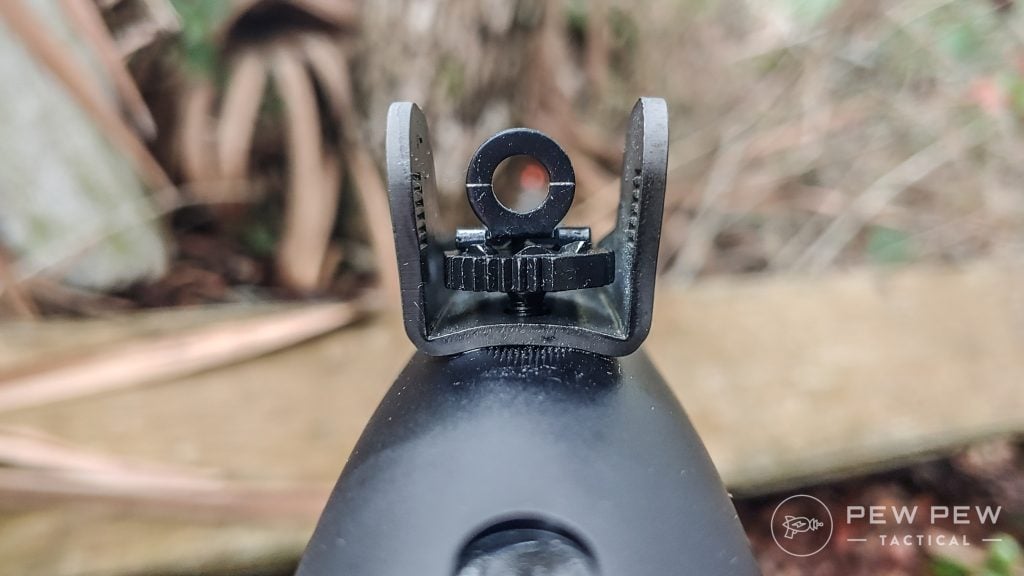 Looking at the Mossberg 500 Retrograde and 590A1 Retrograde side-by-side with the same load at the same ranges, the 590A1 presented a group almost 50% tighter.
There's a reason the 590A1 is America's fighting shotgun.
Who's It For?
Every 590A1 was made to be a fighting shotgun. The Retrograde series is no different.
But it adds a touch of class to your fighting weapon. It's got old-school flavoring, but the recipe still proves modern and capable.
If you are willing to get the training, the 590A1 kicks butt for home defense.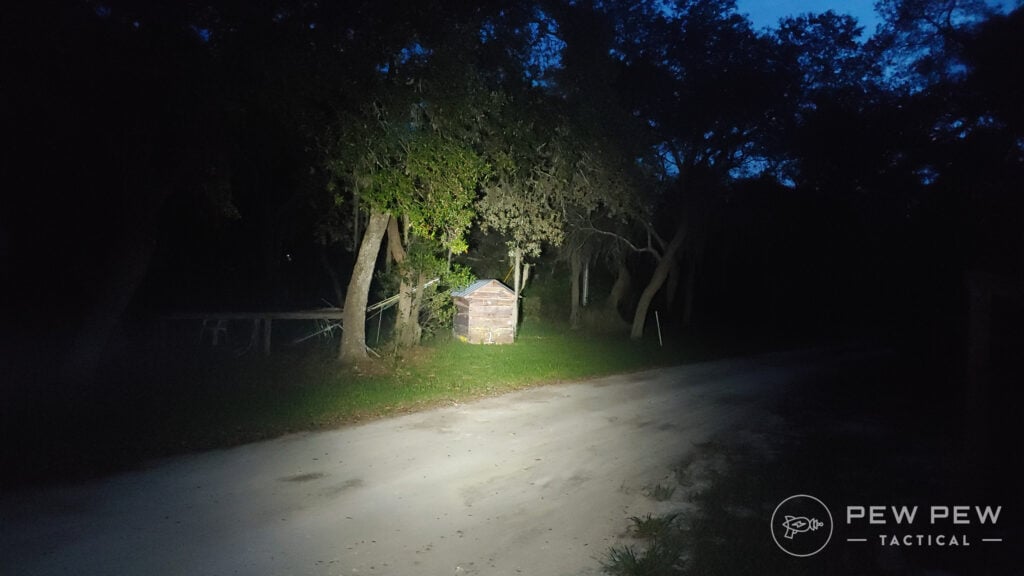 Outfit it with a white light and sling, and you have a fighting shotgun ready to take on the world.
It's an excellent weapon for home defense and lives up to its reputation.
The 590A1 is also a good ranch and property gun.
If you're like me and live in a rural area, you deal with coyotes, hogs, and other foul-natured creatures that might need removal for safety's sake.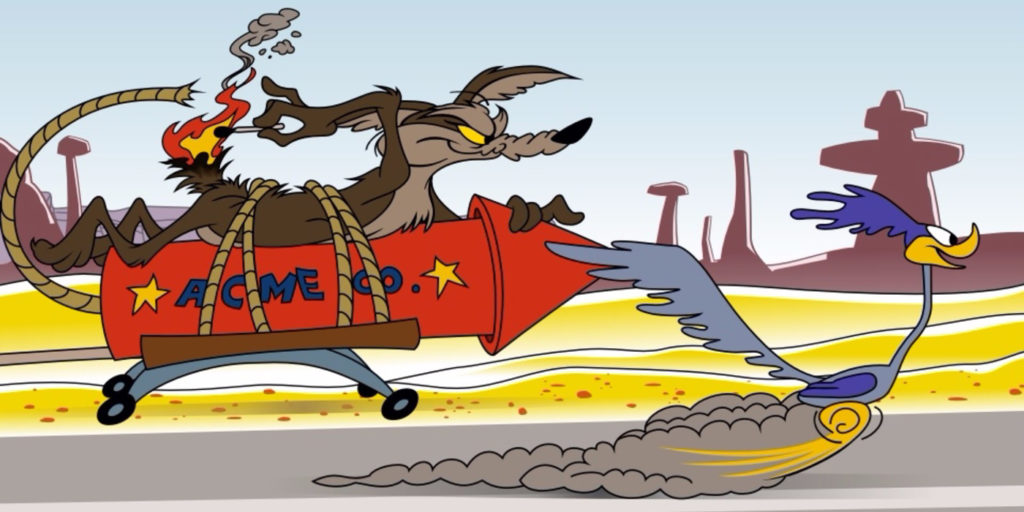 The barrel harmonics and sights make it easy to use at the range. And the ability to use birdshot allows it to easily remove smaller pests from the equation.
The biggest downside regarding the 590A1 Retrograde is that you have all the world options to customize it, but you won't want to.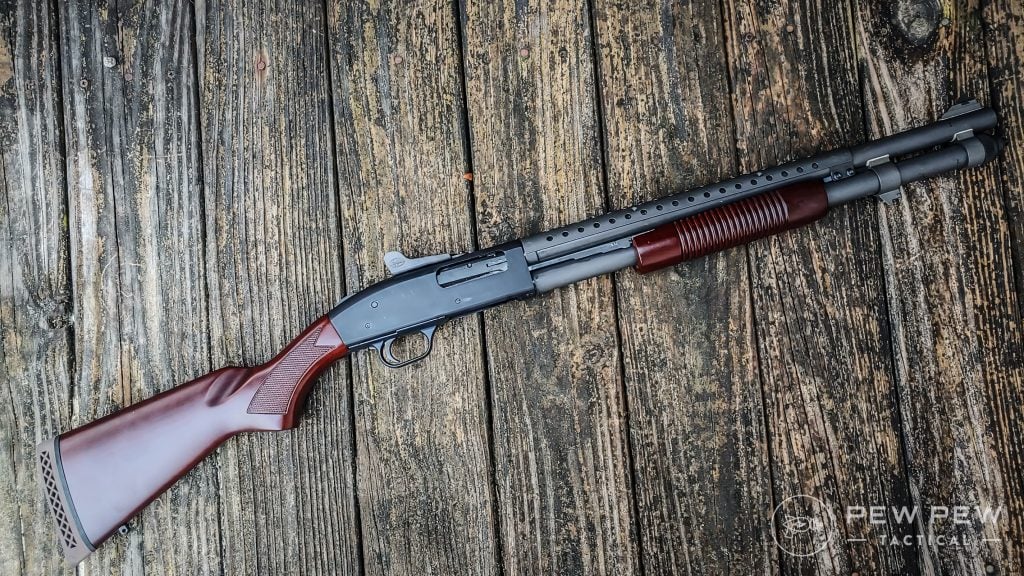 Who wants to add ugly Picatinny rails to a wood-stocked shotgun?
The Retrograde is best left to its own devices.
An Elzetta barrel clamp allows you to add a light without removing the wood goodies, and the sling-ready design allows you to slap on a Blue Force Gear Vickers sling near instantly.
By the Numbers
Reliability: 5/5
Can you mess up a pump shotgun reliability-wise? I'm sure someone has, but Mossberg does not.
The simple manual action keeps things easy. Mossberg's dual extractors ensure reliable operation. Should you see a malfunction, the skeletonized lifter allows for an easy fix. If parts break, they are easily replaced.
Ergonomics: 4/5
I'm overly harsh. My heart wants me to give it a 5, but my mind tells me the 13.87-inch LOP will turn away small shooters.
Other than that, the ergonomics are spot on. The safety, pump release, and textured design of the pump and stock are extremely well done.
Customization: 5/5
It's a Mossberg in the 500 series. Customization is nearly endless. You can swap pumps, stocks, barrels, magazine tubes, and more.
You won't want to, but you can.
Value: 3/5
Ouch, the Retrograde charges a premium for the Retrograde furniture and features.
The MSRP is $987, and a normal 590A1 with comparative features has an MSRP of $783. Also, you can find standard 590A1s well below the MSRP, and Retrogrades appear to cost well above MSRP.
Overall: 4/5
It's not perfect, but it's as close as you can get.
The 590A1 Retrograde is a fantastic pump-action shotgun.
Mossberg 590A1 Retrograde Gun Deals
Conclusion
Mossberg's Retrograde series brings back a degree of class to the modern tactical shotgun.
Ditching plastic furniture for a classy wood look, the Retrograde reminds us of the beauty of shotguns but doesn't leave out the reliability.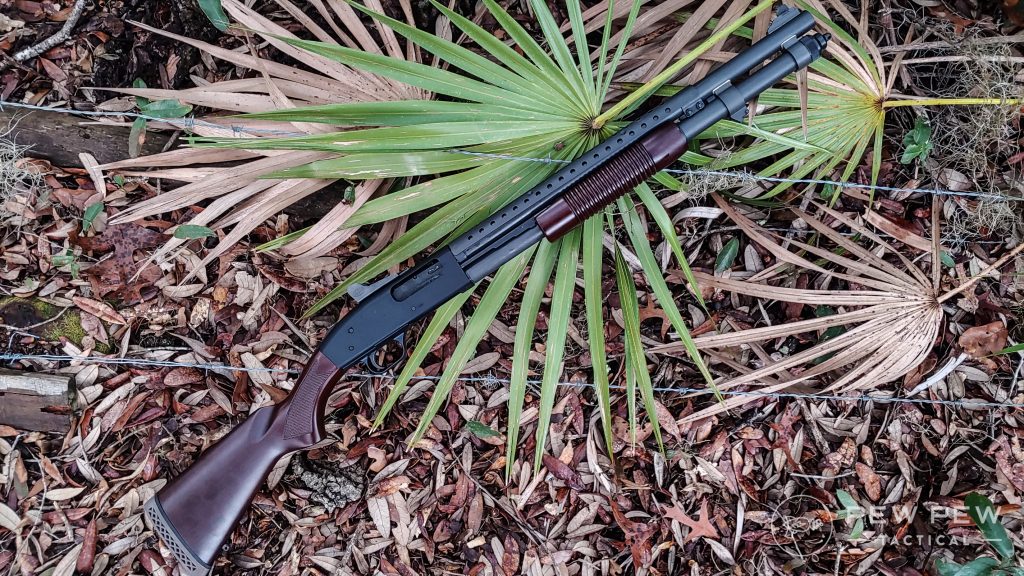 Yeah, the 590A1 is a bit pricey compared to other Retrograde models, but it's worth it. You won't be disappointed with this in your gun safe.
What do you think of the 590A1? Let us know in the comments below or drop a review. To see the other Retrograde shotguns in action, check out the Mossberg 500 & 590 Retrograde Review.