Last Updated: June 25, 2017
Disclaimer:  While the information provided here is legal in nature, it is not to be construed as legal advice, and is for educational and entertainment purposes only.  
Every state has its own set of gun laws, so it's no surprise that the laws on concealed carry are different from state to state as well.  As states go, Louisiana is one of the more gun-friendly ones, so getting a permit to carry is a relatively painless process.  In this guide, we'll go over all the requirements and steps in getting your CCW permit, so you can be carrying in no time!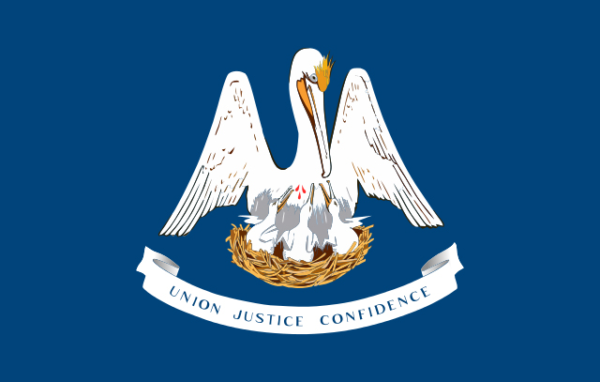 Getting the Permit
First things first, it's useful to know that Louisiana is a shall-issue state.  That means, as long as you fill out the application correctly and meet all the requirements, a CCW permit, officially a "concealed handgun permit," will be issued to you.  So don't mess it up!
Applications can be downloaded online or picked up in person from the Louisiana State Police.  No matter how you submit the application, there are other documents you'll need to provide anyway, so you'll be mailing forms in either way.
So how do you qualify?
To qualify for a CCW permit, you must:
Be 21 or older;

Be a resident of the state for at least 6 months;

Provide proof of a training course.
The training course has to be a firearms safety or training course taught by an NRA or POST certified instructor, so you should make sure any Louisiana-specific CCW course you take is taught by a qualified instructor.
For our friends in the military, a DD-214 or a copy of your current military ID with a copy of your last quals from your 201 file can be provided in place of a training course certificate.
That's Not All
Even if you meet all those requirements above, however, there are still some conditions that would disqualify you from a CCW permit.  Most of these conditions are similar to the prohibitions for owning a firearm in the first place, so they should not be surprising.
You will be denied a CCW permit if you:
Suffer from a mental or physical disability due to disease, illness, or retardation, that prevents the safe handling of a handgun;

Have been committed for substance abuse or convicted for substance abuse in the last 5 years;

Chronically or habitually use alcohol in a way that impairs normal functioning;

Have been found guilty of a misdemeanor crime of violence in the last 5 years;

Have been convicted of a crime of violence for a crime that is punishable by imprisonment of a year or more;

Have a history of engaging in violent behavior;

Are ineligible to possess a firearm under federal law.
If none of those conditions apply, then you're on your way to getting that permit!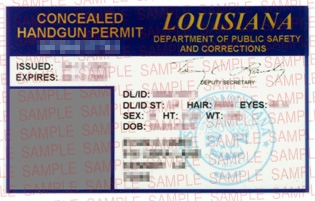 The last step is to make sure you double check all the boxes are checked and documentation is submitted, including what type of permit you want.  You can apply for a 5 year permit, or a lifetime permit.  Keep in mind, even with the lifetime permit, you'll still need to provide proof of training every 5 years, so there really isn't much of a difference between the two types.
Once that's all done, just sit back, and wait for the permit to come in the mail!  In the meantime, you can open carry without a permit, though you'll have to use your best judgement to decide if it's a good idea to open carry without drawing too much attention to yourself.
If You Can't Wait
Louisiana does offer a temporary CCW permit for those who need it.  If you have a permanent injunction or protective order against someone that prohibits the person from possessing a firearm, you can apply for a temporary CCW permit.
All the requirements for a standard permit still have to be met, except the training requirement.  The permit is limited, however.
Unlike a standard CCW permit, a temporary permit:
Is only valid in Louisiana and does not benefit from reciprocity agreements with other states;

Does not negate the need for a background check when buying a firearm; and

Expires 45 days after it is issued.
These limitations shouldn't affect your ability to carry concealed to defend yourself, and really just serves as a way to allow you to carry concealed while you are waiting on your standard CCW permit to be approved.  
Make sure to apply for a standard permit once you get the temporary permit, so that you can continue to carry concealed and defend yourself using a standard permit once the temporary permit expires.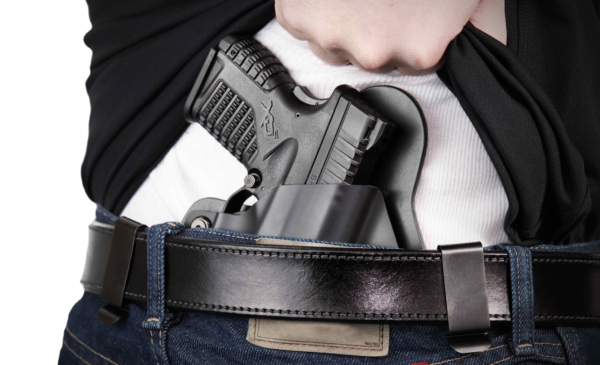 Where Do You Think You're Going?
Once you finally get the permit, there are a few things you'll need to watch out for.
The most important thing to keep in mind is that If you ever come in contact with law enforcement (i.e. traffic stop, etc.), you must inform the officer you have a CCW permit and that you are carrying concealed.  The officer will perform a pat down, and temporarily take possession of the handgun.  You don't want officers to discover the gun on their own!
Even with a CCW permit though, there are still some places where you cannot bring your gun.  If you've already checked out our Louisiana gun laws section, these are the same places where you can't bring your gun even with open carry.  Basically, if the place has a metal detector, you should probably leave the gun in the car.  
Your guns are not allowed in:
Any law enforcement building, detention facility, prison, or jail;

A courthouse or courtroom;

Any meeting place of local government (i.e. city council, state capitol building, etc.)

Polling places;

Restricted areas of an airport (i.e. past the metal detectors);

Churches or places of worship;

Parades or demonstrations that have permits to gather;

Areas of a restaurant or establishment where alcohol is sold for immediate consumption (i.e. a bar of a restaurant is off limits, but a liquor store is fine); and

School zones.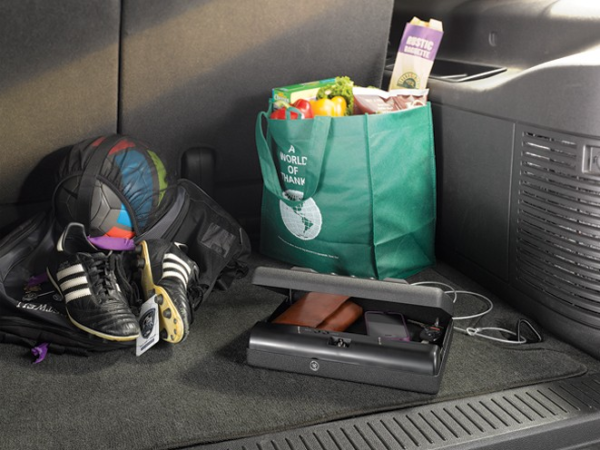 If you decide to carry concealed onto private property, make sure you have permission from the property owner.  Your neighbor may not be as gun-friendly as you are, or have other reasons for not allowing a gun in his home, so it's only polite to double check before bringing a gun over.
Reciprocity
The best part of getting a CCW permit is being able to carry it in other states too!  Well, maybe second best.
With only a little over 10 states that don't recognize Louisiana's CCW permit, it is easier to list out those states than all the ones that do.
Your Louisiana CCW permit is not recognized in:
California

Connecticut

Delaware

Hawaii

Illinois

Maine

Maryland

New Mexico

New Jersey

New York

Oregon

Rhode Island

Washington D.C. (not a state, but whatever)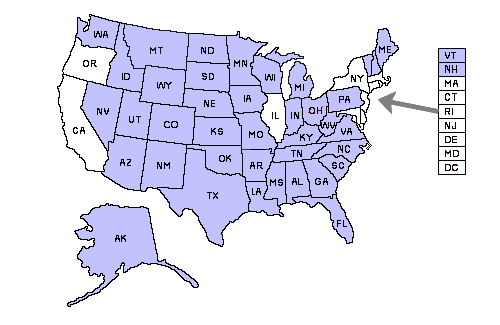 If You're Visiting Louisiana
Louisiana recognizes CCW permits from states that recognize Louisiana CCW permits, so as long as your state isn't on that list above, you're good to go!
Carry On
And that's everything you need to know about getting a CCW permit in Louisiana!  Be sure to take a look at our recommendations for concealed carry holsters if you're still looking for that perfect fit, and of course, remember to buy CCW insurance!
For anyone looking to brush up on the general gun laws of Louisiana, hop on over to our Louisiana gun laws section and we'll give you a quick rundown of everything you need to know!