Last Updated: June 24, 2017
Disclaimer:  While the information provided here is legal in nature, it is not to be construed as legal advice, and is for educational and entertainment purposes only.  
With so many different gun laws across the country, keeping track of the laws on carrying concealed can sometimes add to the confusion.
Even though Kentucky allows for open carry without a permit, the state does require a permit in order to carry a concealed firearm.
Luckily for you, this guide has everything you need to know on how to get that CCW permit and carry responsibly!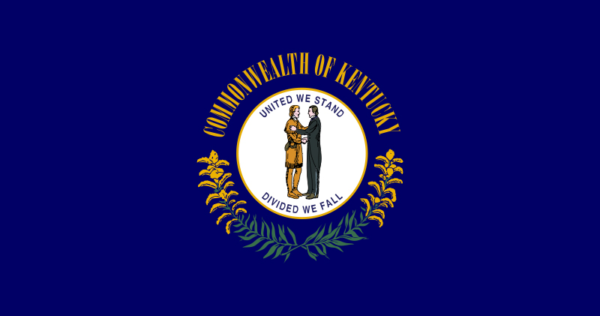 Do you really need a permit?
A CCW permit, known in Kentucky as a concealed carry deadly weapon (CCDW) license, is only needed if you want to carry concealed.  Duh.  But what does that actually mean?  
According to Kentucky, a gun under the driver's seat is considered concealed, but a gun in the glove compartment (locked or unlocked), is not concealed.  So, if all you want to do is be able to keep a Glock in the car, you can just leave it in the glove compartment and not have to worry about getting a license.
What's more, anyone who is an agent or messenger of an express company, or a US mail carrier, is allowed to carry concealed without a license, as long as they are on duty.  So if any of you fall into those categories and only want to carry while you're working, then you're already good to go!
For everyone else who actually will need the CCDW license, you'll be happy to know Kentucky is a shall-issue state, which means it will issue your license as long as you meet all the requirements and fill out the application correctly.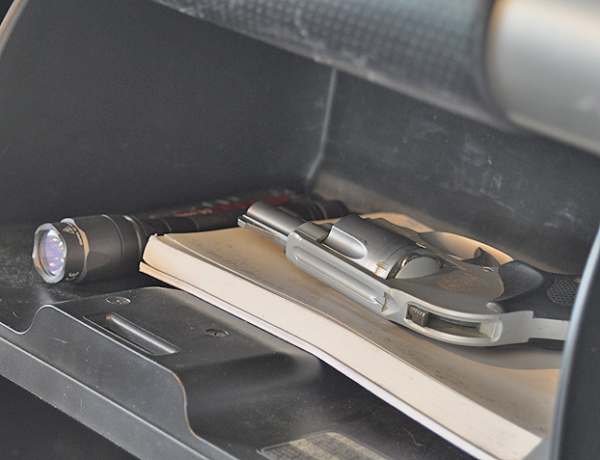 Here's the Deal
To qualify for a CCDW license, you must:
Be 21 or older;

Be a US citizen;

Be a resident of Kentucky, or be a member of the US Armed Forces stationed in Kentucky; and

Complete a firearms safety or training course offered or approved by the Department of Criminal Justice Training.
To meet the requirements, the training course must:
Be 8 hours or less;

Include instruction on handguns, the safe use of handguns, the care and cleaning of handguns, and handgun marksmanship principles;

Include actual range time, and a portion involving getting 11 out of 20 hits on a silhouette; and

Include information on and a copy of the laws relating to owning and carrying firearms and the laws on the use of force.
Most Kentucky-specific CCDW license courses taught by NRA-certified instructors should meet all the requirements, but you'll want to double check to make sure you're getting your money's worth!
That's Not All…
Even if you meet all of those requirements, you may still be disqualified from a CCDW license.  These prohibited categories are similar to the ones for gun ownership in general, so they should not be a surprise.  It's quite a list though, so if you have any doubts at all, make sure you check it out to make sure!  
You will be denied a CCDW license if you:
Are under indictment for, or have been convicted of a crime punishable by imprisonment for a year or more;

Are a fugitive from justice;

Are illegally using or addicted to a controlled substance;

Were adjudicated as mentally defective or have been committed to a mental institution;

Have been dishonorably discharged from the US Armed Forces;

Are subject to a domestic violence order or emergency protective order;

Were convicted of a misdemeanor crime of domestic violence;

Were committed to a state or federal facility for substance abuse or convicted of a misdemeanor for substance abuse in the last 3 years;

Have two or more DUI convictions in the last 3 years;

Were committed as an alcoholic to a treatment center in the last 3 years;

Owe a year's worth of child support;

Received a subpoena or warrant relating to child support or paternity proceedings; or

Were convicted of assault or making terrorist threats in the last 3 years.
Told you it was a long list!  But at least the state is thorough!  Hopefully no one here falls into any of those categories.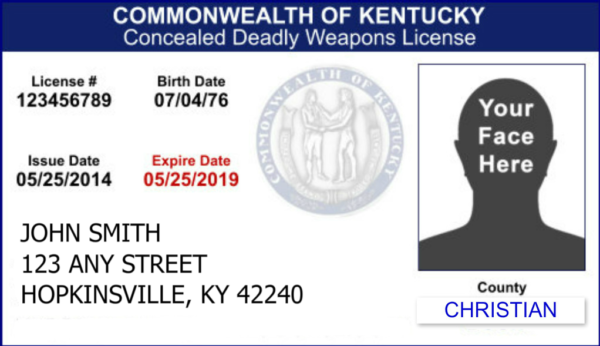 Now the Easy Part
Once you've checked and double checked to make sure you qualify for a CCDW license, you can get an application from your local sheriff's office.  Because of the residency requirement, the sheriff's office in your county is where you will also be turning in the application.
Make sure you fill in all the boxes, and provide any additional information the application asks for, and then sit back and wait.  It can take up to 90 days for your license to come in the mail.  
If your application is denied for any reason, you will receive a letter explaining why you were denied.  You will then have 30 days to provide them with whatever documents are needed to address the reason for the denial (i.e. missing proof of training, etc.).  If necessary, you can always go to the District Court and ask the court to review the application, if you still disagree with the denial.
If everything goes well, you won't have to worry about the denial process, and can just carry your CCDW license proudly and renew it every 5 years.  Also, remember that you are required to show your license to law enforcement if they ask, so make sure you have that CCDW license with you whenever you're carrying.
Where do you think you're going?
Just because you have that CCDW license though, doesn't mean you can take your gun anywhere you want.  There are still places that are off limits even with that license.
Even with the CCDW license, you are still prohibited from carrying concealed into:
A police station or sheriff's office;

A detention facility, jail, or prison;

A courthouse;

A meeting of city council, or any type of local government;

Any part of a store or restaurant that sells alcohol for consumption on the premises (i.e. the bar at a restaurant is off limits, a liquor store is fine);

A school, child care, or day care facility;

Secure areas of the airport; and

Anywhere with a sign prohibiting firearms!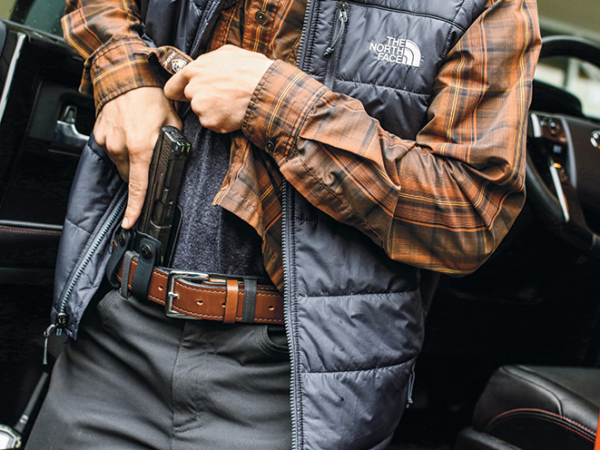 Leave it in the car!
If you ever have to go to any place where you aren't allowed to carry concealed, it may be a good idea to leave the gun in the car.  A gun safe hidden away somewhere may be a good way to keep it protected and out of sight.
If your boss has rules against guns in the workplace, you are allowed to leave it in the car, even if it's on company property. Unless your employer happens to be the US government, or you work at a place where firearms are not permitted by federal law. Then you won't be able to leave it in the car at all.   
Reciprocity
One of the best parts of having a CCDW license is being able to defend your freedom even when you're out of state!  Many states recognize the Kentucky CCDW license, so if you want to carry on your next vacation, there's a good chance you'll be able to!
Not every state honors the Kentucky CCDW license though.  Fortunately, there are a lot fewer states that don't, compared to the ones that do.  
Your CCDW license is not recognized in:
California

Connecticut

Hawaii

Illinois

Maine

Maryland

Massachusetts

New Jersey

New Mexico

New York

Oregon

Rhode Island

Washington

Washington D.C.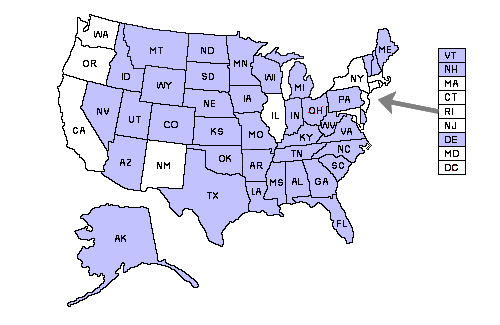 As long as you're not visiting any of the states on the list (or D.C.), you're good to go!  
If You're Just Passing Through
You're in luck!  Kentucky recognizes CCW permits from all other states!  As long as you have a valid CCW permit, you can bring it with you while visiting the Bluegrass State!
Carry On!
You now know everything there is about the Kentucky CCDW license!  We've also got some recommendations for concealed carry holsters that we found pretty comfortable, if your current holster isn't cutting it.  And don't forget to buy CCW insurance!
If you need to brush up on Kentucky gun laws in general, definitely check out our Kentucky gun laws guide!