A super quick explanation of how guns work.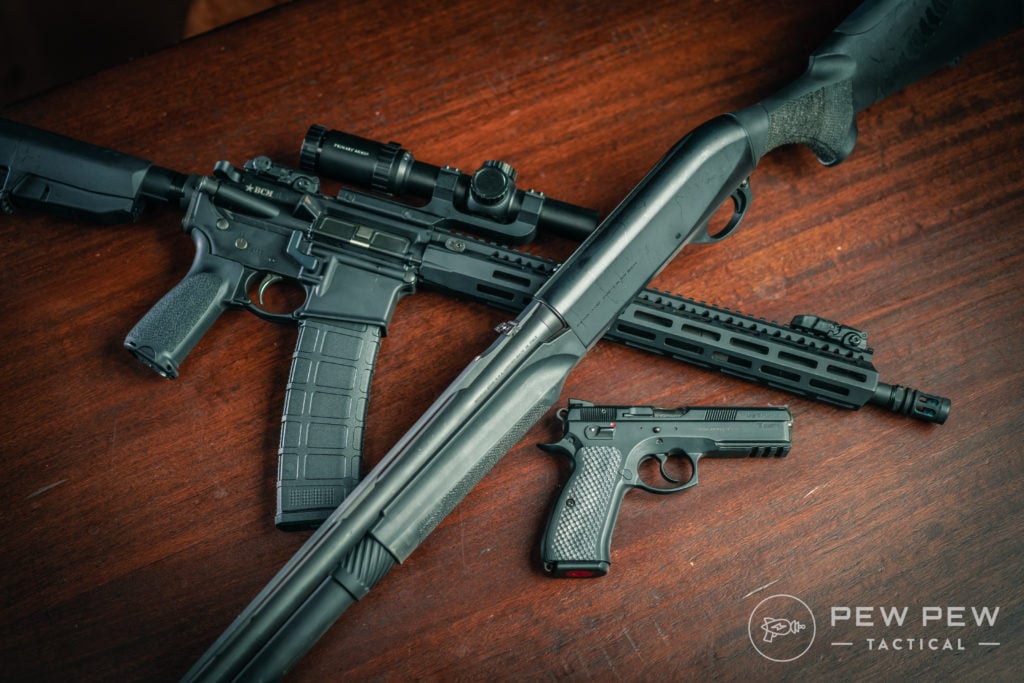 We'll begin with the easy definition of what is a gun, different components of the bullet cartridge, some gun actions, and loading mechanisms.
Table of Contents
Loading...
What is a Gun?
At its core, guns are things that launch projectiles of some sort at high speed. The first guns were just tubes with explosives and a projectile…think cannons.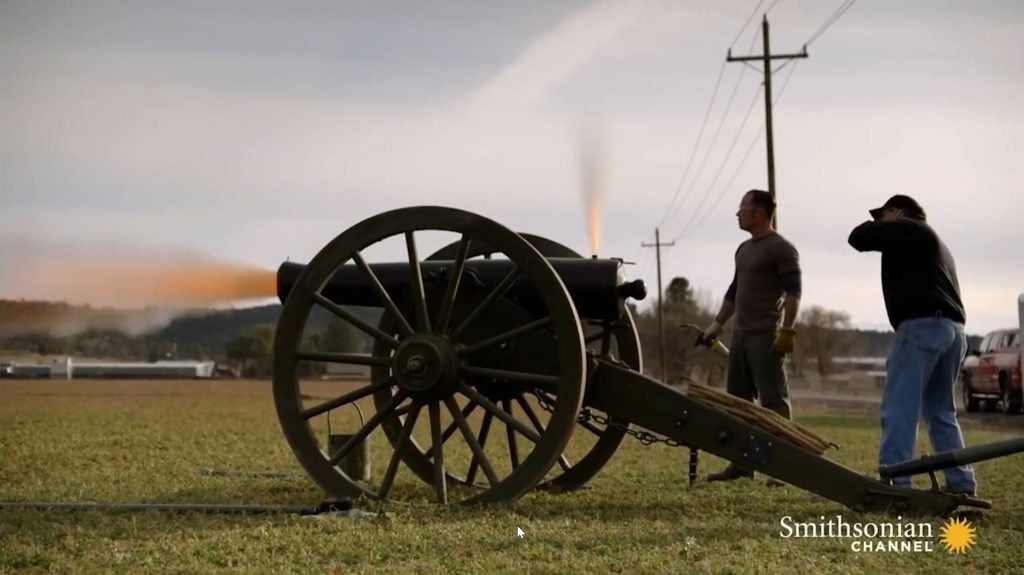 Modern guns have come a long way.
Cartridges
What most people think of as "bullets" are actually "cartridges" that include the bullet, a casing, powder, and a primer.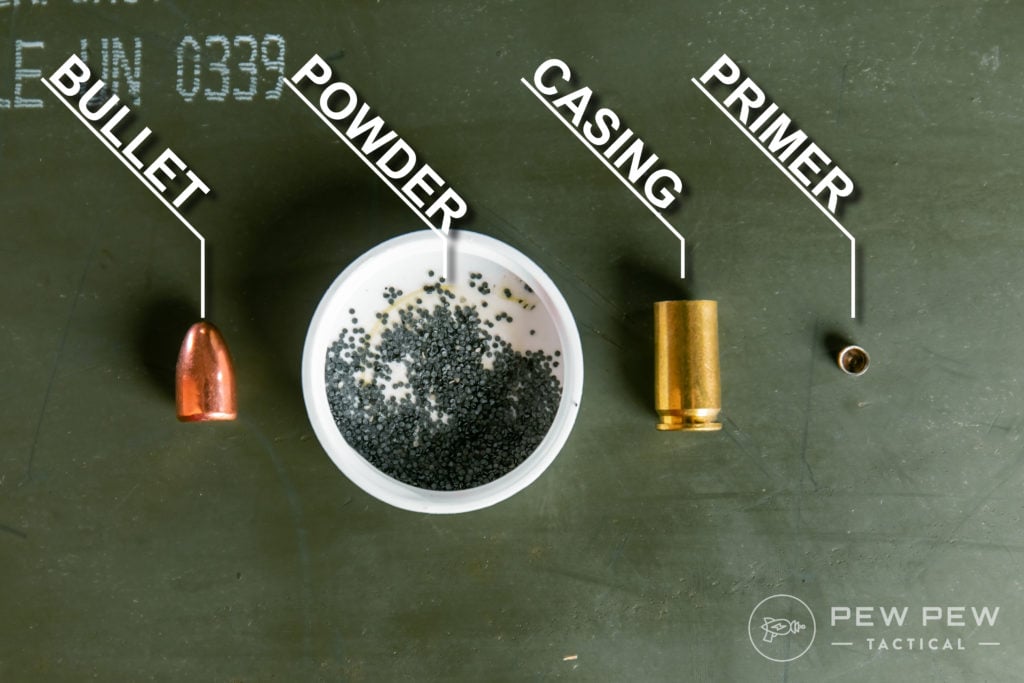 Of course there's TONS of different calibers (size of bullets).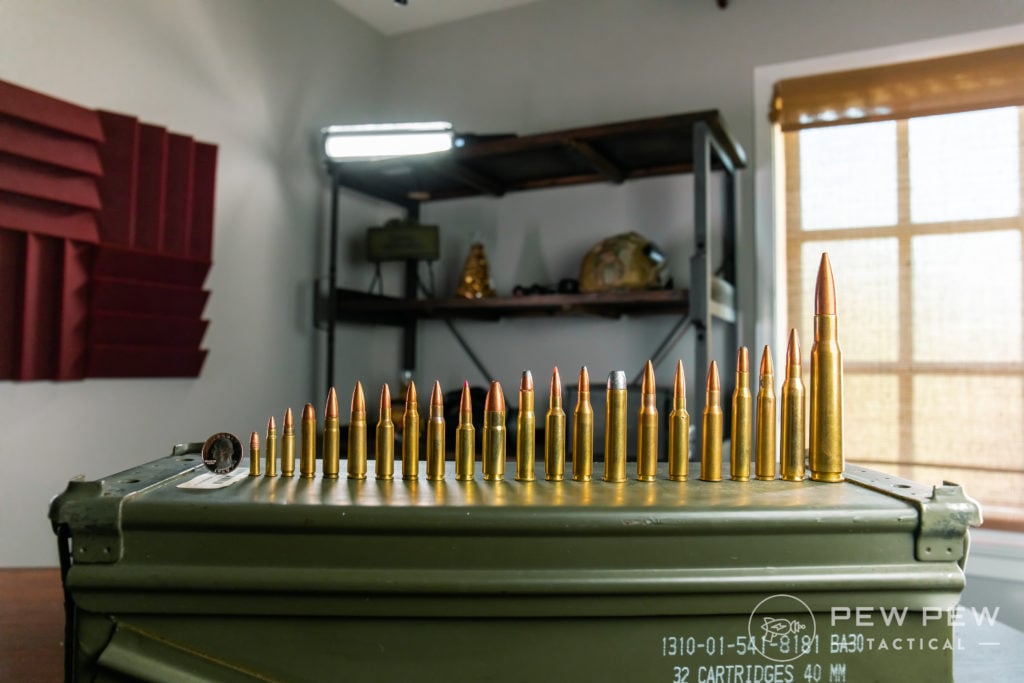 The primer is first ignited causing a small explosion, which then burns the rest of the powder, creating lots of pressure that moves the bullet out of the gun.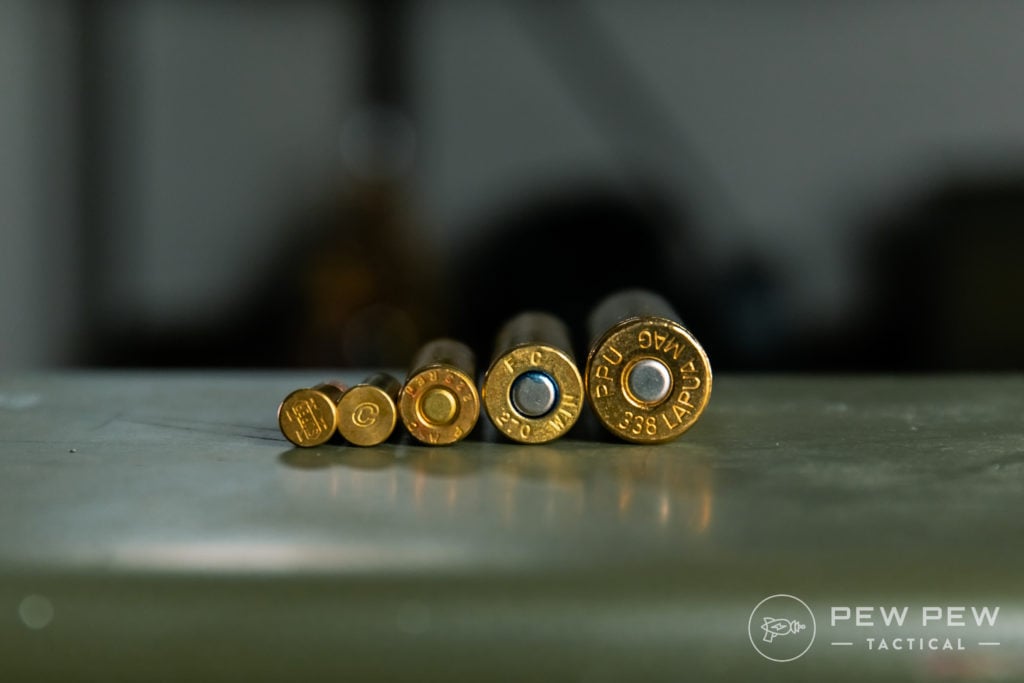 The bullet is just the projectile that shoots out of a gun, not the entire object.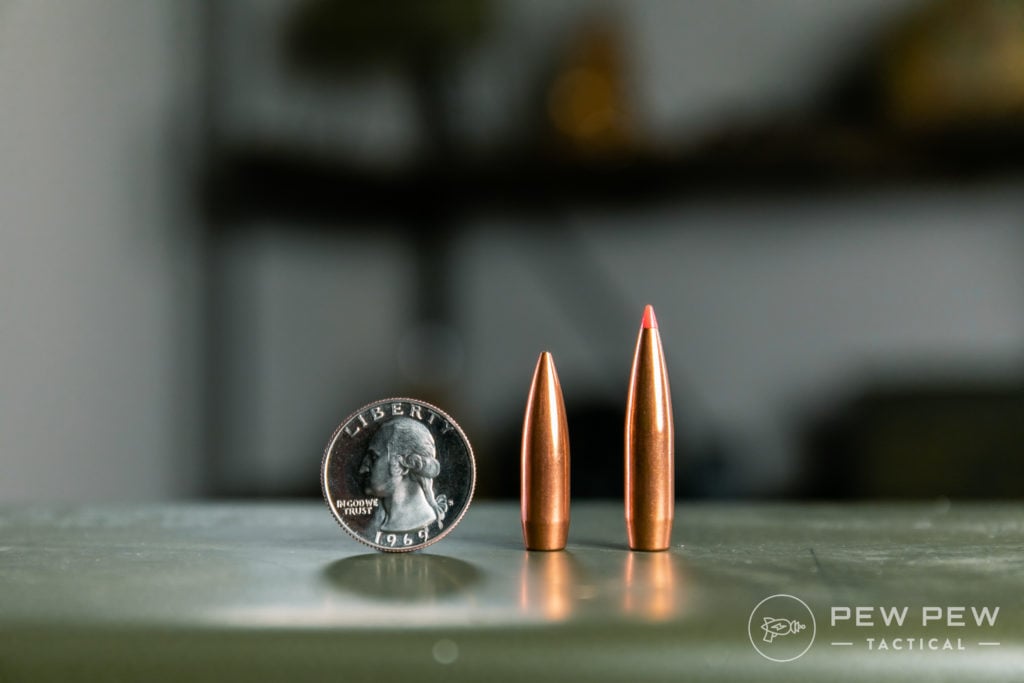 To get a lot more in-depth…check out our Ammo 101: How Cartridges Work.
And here are cross-sections of a variety of pistol/rifle cartridges. Not to scale with each other.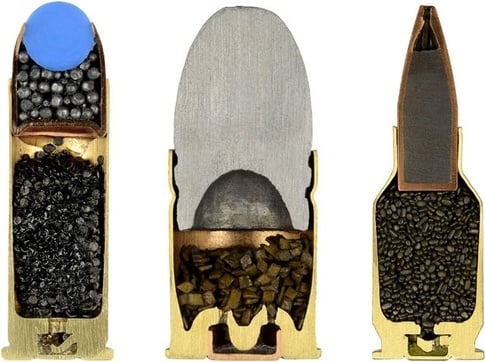 And some cutaways for the different types of shotgun shells.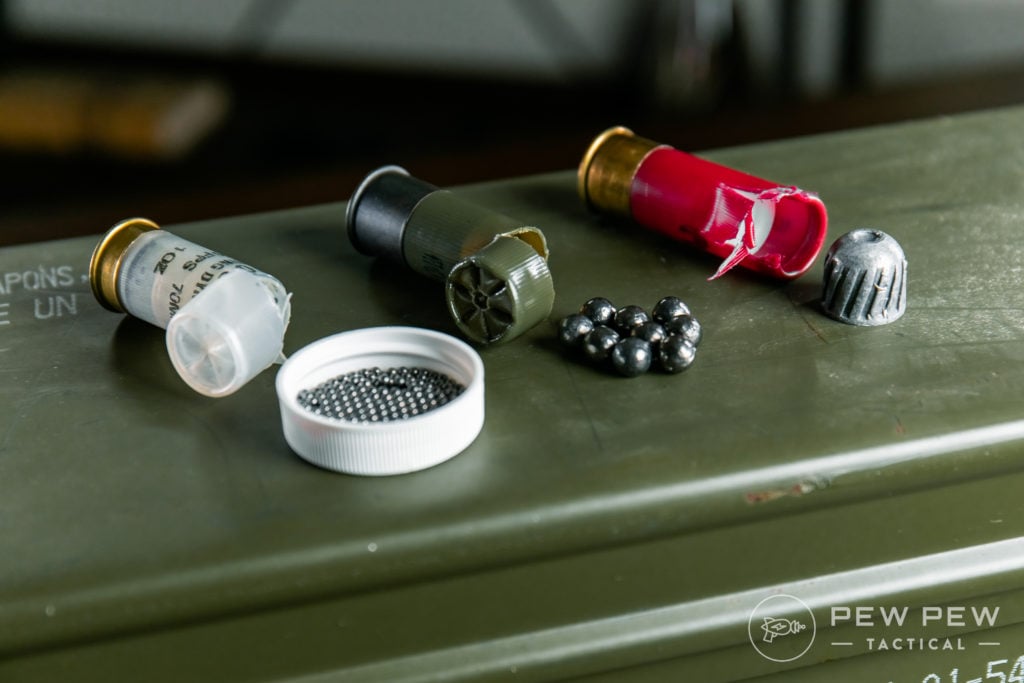 For more info:
How Guns Work
Different types of guns have different mechanisms of how to ignite the primer to burn the gunpowder, but there is almost always a rounded metal object called the "firing pin" which strikes the primer and starts the process.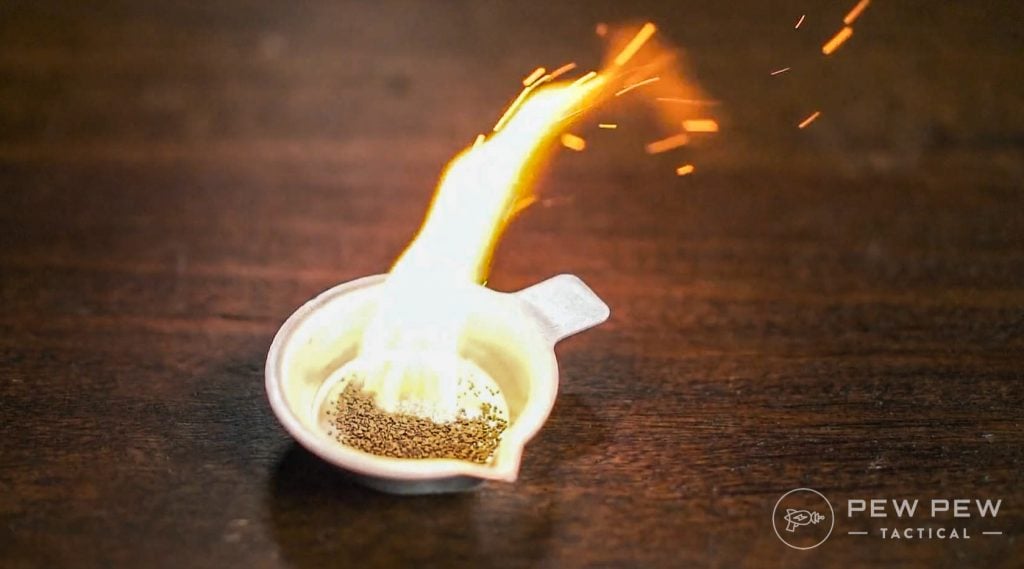 Modern smokeless powders don't even burn that fast…it's the pressure of the confined space of the chamber that gives it the oomph to move the bullet down the barrel.
Below you can see that the firing pin is attached to a "hammer" in a revolver.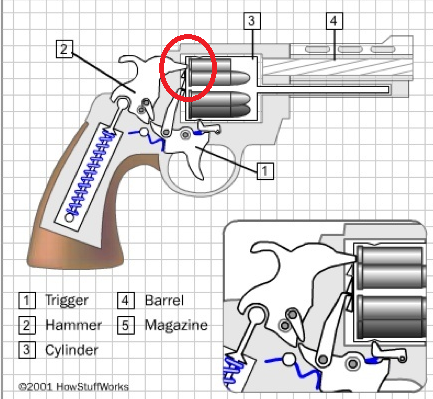 While in a rifle it could be by itself and held in a "bolt."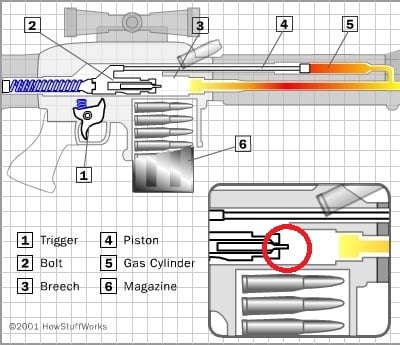 Here's some of me shooting!
Loading Mechanisms
Most guns will have a mechanism that gets rid of the spent casing and moves in a fresh cartridge.
Some of these include manual actions, using the recoil from the explosion, or using expended gas from the explosion. We'll go over these in detail in further lessons. But for now, here's some slow-motion of guns in action.
Additional Learning
Looking for a comprehensive handgun video course that only goes over the most important stuff…with none of the attitude? Check out our very own Gun Noob to Gun Slinger course.
Want some of our gun suggestions?