The ham radio scene has exploded in recent years as more people see the value in communication alternatives outside cellphones.
Assuming you've been bitten by the bug, jumped into ham radio, and are the proud owner of a ham radio license…but now what?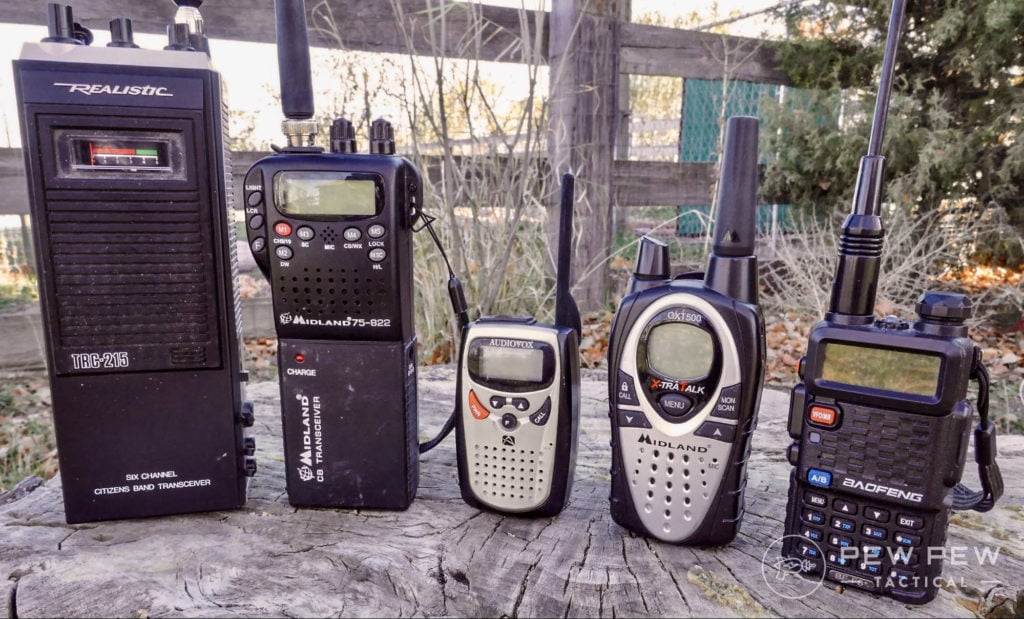 How do you set up your own ham radio shack?
Well, we're here to help. We got the scoop on the equipment you need – so you don't waste your money on stuff you wish you hadn't – and we're going to tell you how to do it with $1,000.
So, let's get to it!
$1,000 Ham Shack Setup
1. Yaesu VX-6R ($250)
While base station units are still very popular, it seems that the idea of sitting around an office all day and listening to a radio is fading away.
The majority of new hams are interested in portable radios.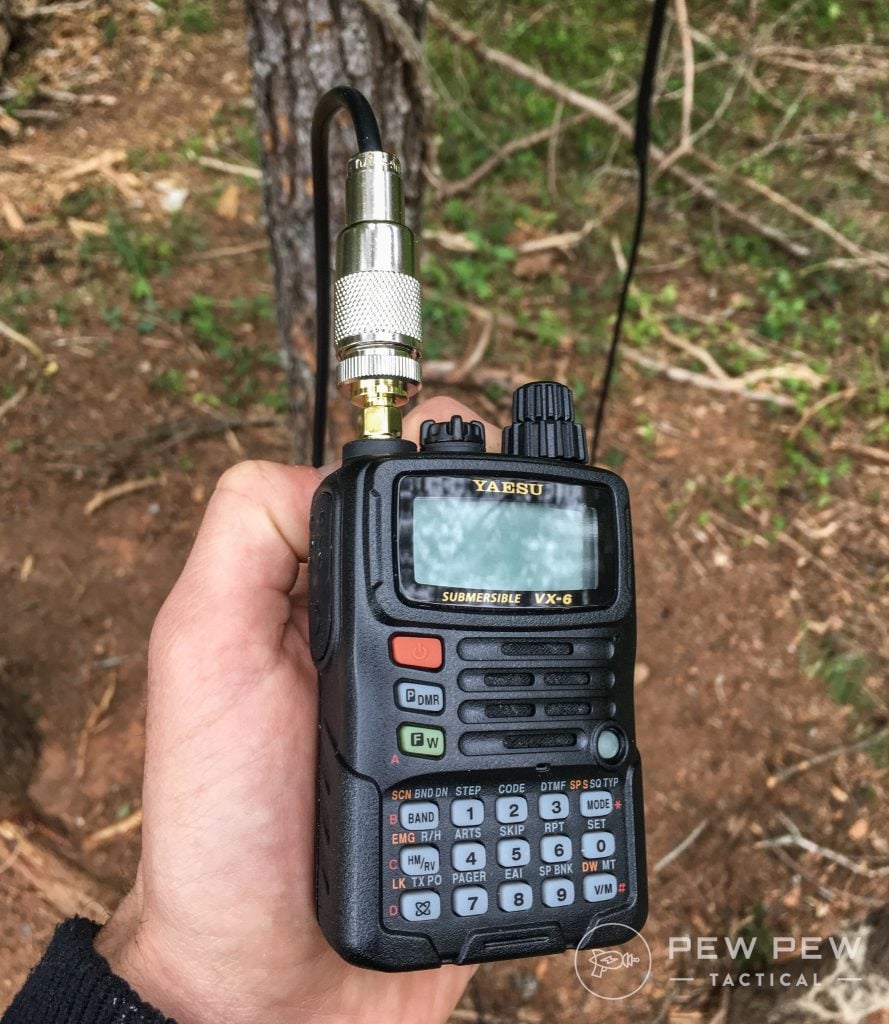 Meanwhile, interest in off-grid use and backwoods radio operations are skyrocketing, with contests such as Summits on the Air seeing record attendance.
If you're going to want to follow the trends within the ham radio world, you're going to want a portable radio first, and you're going to want what's called a handy-talky (or HT, for short).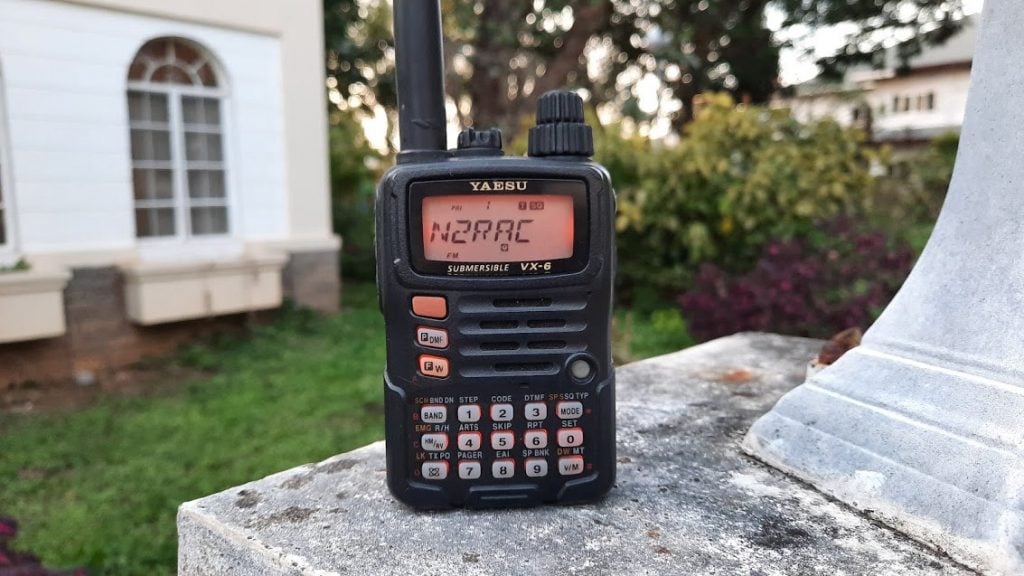 Possession of an HT will allow you to always have a means of ham radio with you whether you're backpacking, fishing, camping, helping with disaster relief, or volunteering at your local marathon.
They can easily be fit into a bug-out bag or kept in a car, and they're incredibly useful.
While the go-to HT for most new hams is the Baofeng UV-5R (a radio that I truly have no issues with), if you have the opportunity, I'd go for something a little higher quality.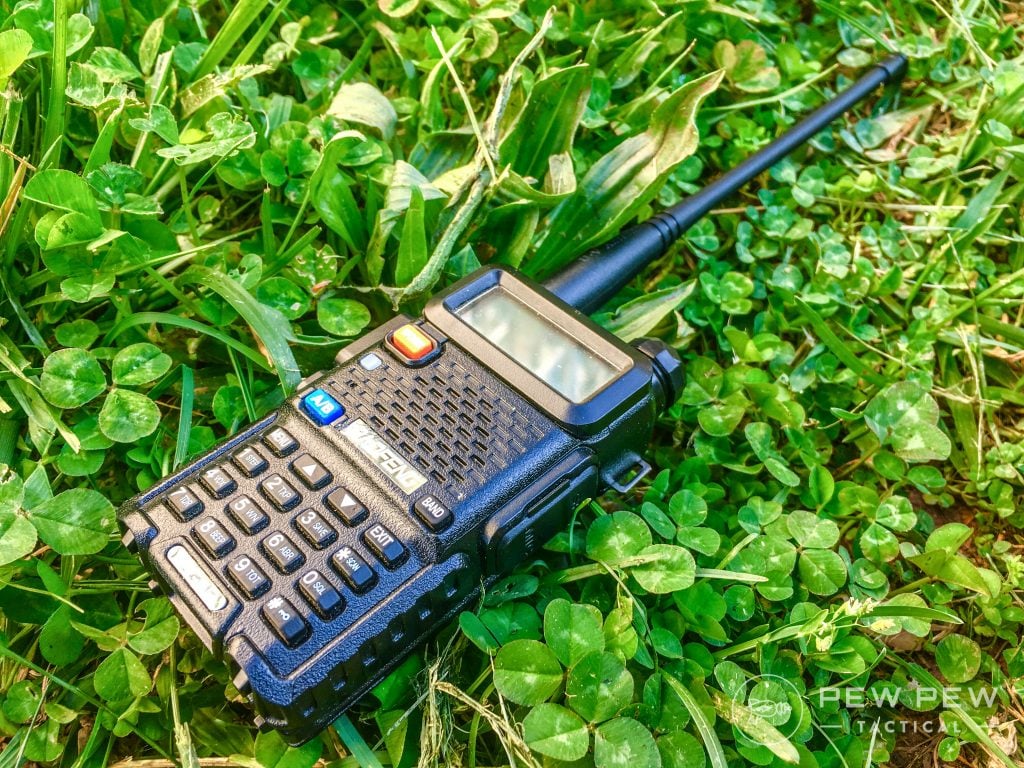 You want something that can handle the rigors of the woods without breaking, something that can handle a little bit of rain, and something with a quality brand name behind it.
That's why I recommend a Yaesu VX-6R.
It's hard to find an HT that gives you more bang for your buck than this one does.
Not only are you, in essence, getting a tri-band radio, but you're also getting the ability to listen to most of the radio spectrum that hams can use.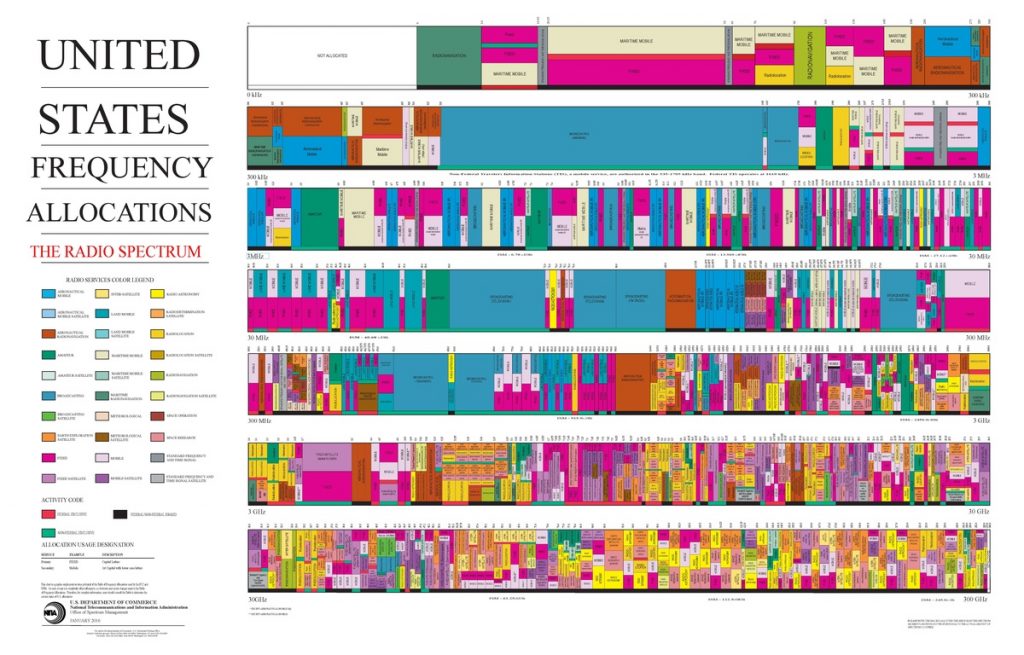 Devices that allow you to listen to wide swaths of the radio spectrum (but not transmit) are called wideband receivers.
They're a fantastic tool, but they are expensive.
However, if you buy a VX-6R, you're effectively getting both a tri-band transceiver and a wideband receiver all wrapped up into one package.
If you're looking to get the most versatility out of your money, you can't go wrong with the Yaesu VX-6R.
290
at Amazon
Prices accurate at time of writing
Prices accurate at time of writing
2. Yaesu VX-6R Programming Software and Cable ($60)
While you can always program a radio through the buttons, let me tell you — it's a pain.
Your radio will become nothing more than an expensive paperweight if you don't make it more convenient to put the frequencies into it that you need.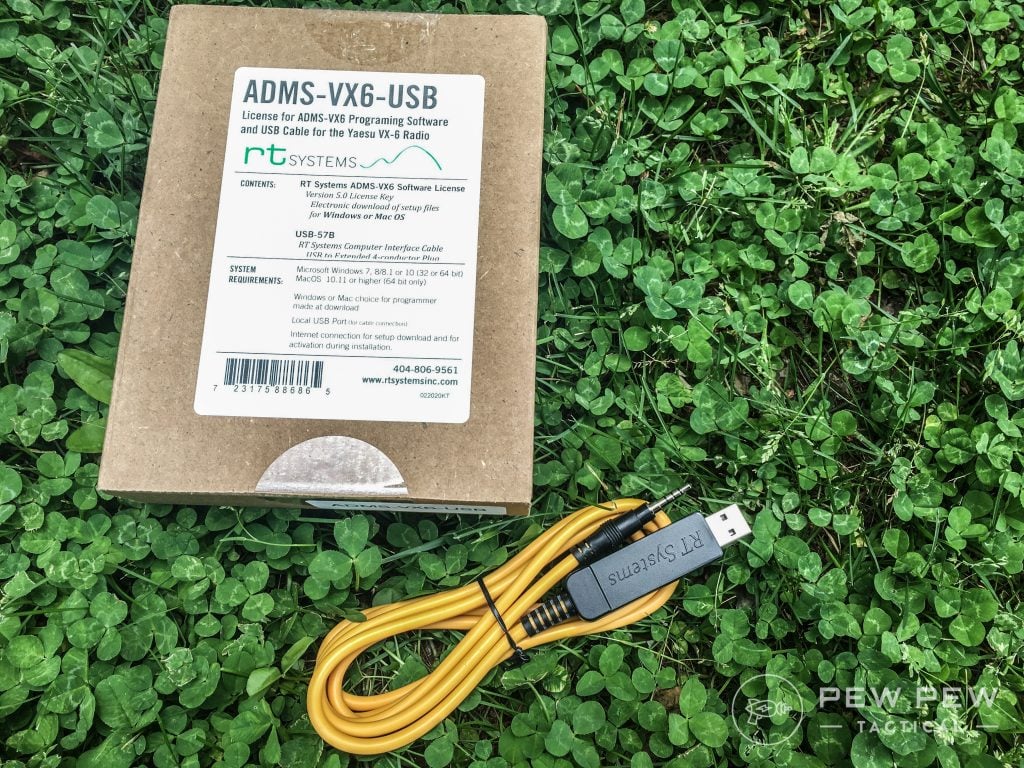 So, the money spent on the programing software and programming cable for any radio is well spent.
Software can easily make a frustrating and tedious 3-hour job that leaves you uncertain into a much shorter, more organized, and enjoyable experience.
Do yourself a favor, and don't skip the programming software and cable. I promise you'll thank me for this later.
60
at Amazon
Prices accurate at time of writing
Prices accurate at time of writing
3. Roll-Up J-Pole Antenna ($40)
It doesn't do you much good to buy an expensive radio if you're going to put a garbage antenna on top of it.
If you plan on any form of off-grid radio work whatsoever, you need an antenna capable of transmitting and receiving messages from a respectable distance away.
However, you also want to make sure you can carry it around with you. It's hard to stuff a 6-foot metal Yagi into your bag.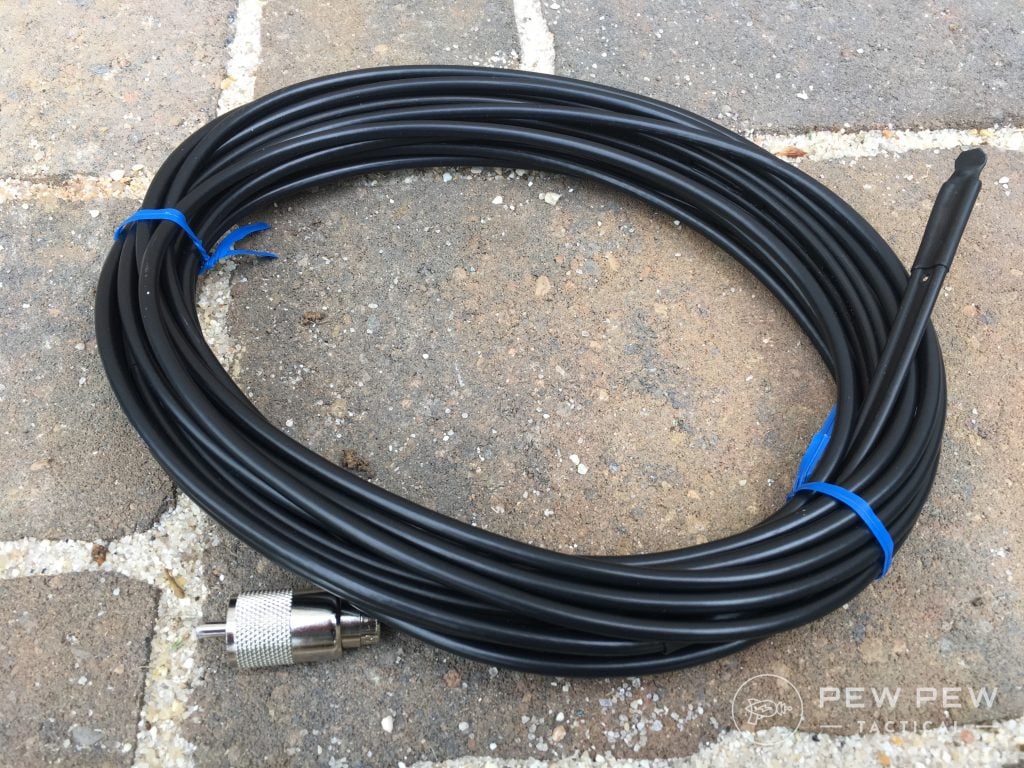 A roll-up J-pole antenna is sturdy, portable, will give you good range, and packs down small.
The difference in range that you'll get from a roll-up J-pole compared to the stock antenna that comes with your HT is tremendous.
These things are truly worth their weight in gold when it comes to radio contact while out in the woods.
And the best part is, they're easy to use too!
Just unroll the antenna, attach a piece of paracord to the antenna end, and hoist the thing up over a tree branch (kind of like with hanging a bear bag). The cabling now will attach to your HT.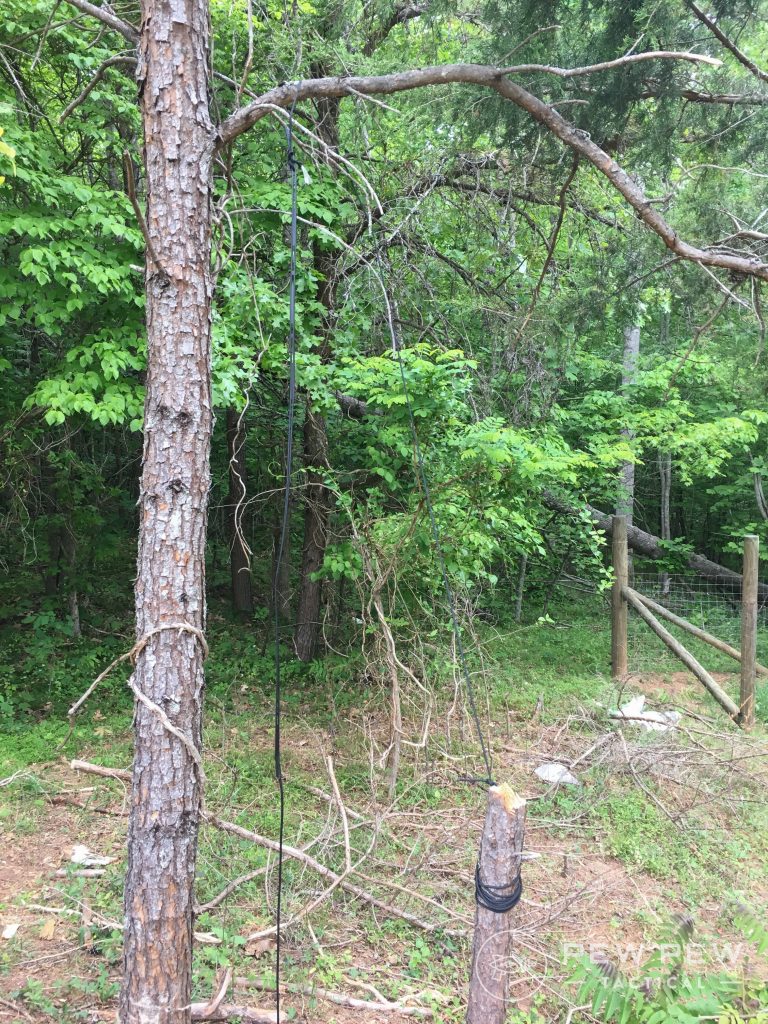 You've just attached a massive antenna to your HT with minimal effort!
When you're done with it, just untie the paracord, lower the antenna, and roll the whole thing up again. It's as easy as that.
60
at Amazon
Prices accurate at time of writing
Prices accurate at time of writing
4. Arrow Portable Yagi Antenna ($80)
A Yagi antenna is what's known as a "beam" antenna.
These are antennas that broadcast your signal out in one direction only — just like a laser beam.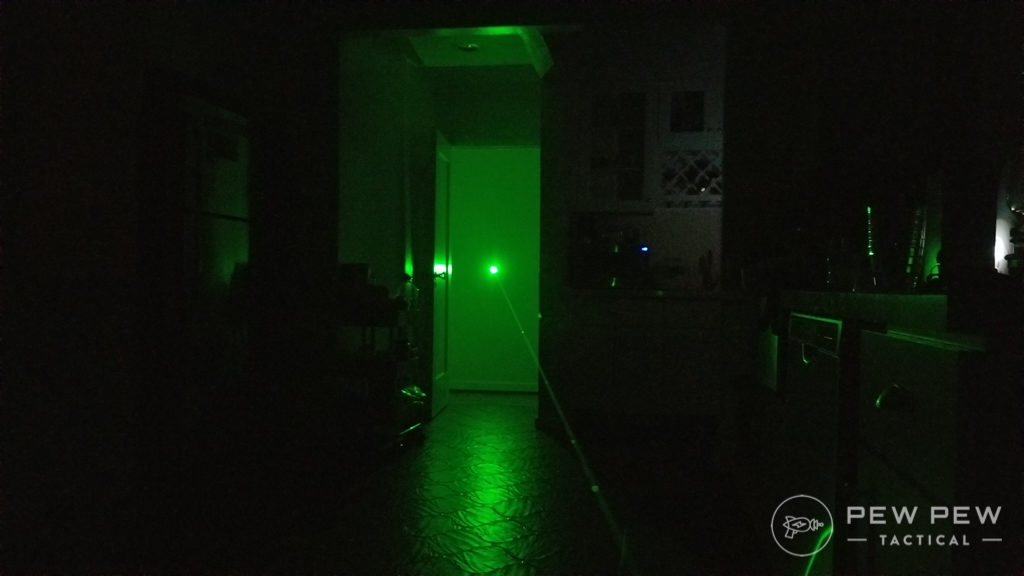 Because these antennas send out your signal in just one direction instead of 360-degrees at once, they can channel all of their power into sending that message much, much further.
This means that if you know the direction of the person or repeater that you want to listen to, all you have to do is point the Yagi antenna in their direction.
You'll be able to both listen and talk to them, even if they're out of range of your other antenna.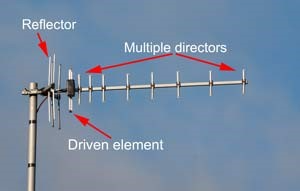 Keep in mind that there's still a limited range with a Yagi — they don't transmit an indefinite distance. They are a fantastic way to make sure your message goes further.
One added benefit of a Yagi is that it helps make it so that your conversations aren't being listened to by as many people either.
Use of a Yagi by both parties is a form of privacy control for ham radio.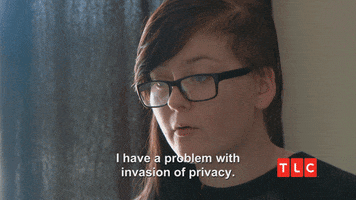 Because my transmissions are only going in one direction (to my north), I don't have to worry as much about somebody to my east listening in on what I'm talking about.
What you're going to want is a 3-element, handheld Yagi that's set up for 2-meters.
This is the band that you'll spend the most time on as a new ham (because that's what the lowest class of license will let you operate on).
Arrow is a well-respected brand within the ham radio world. It's well worth the investment.
121
at Amazon
Prices accurate at time of writing
Prices accurate at time of writing
5. Proper Antenna Connectors ($10)
Regardless of which type of antenna you end up buying, you need to ensure that it will properly connect with your VX-6R.
There are different connectors for antennas and radios. You need to make sure yours match up.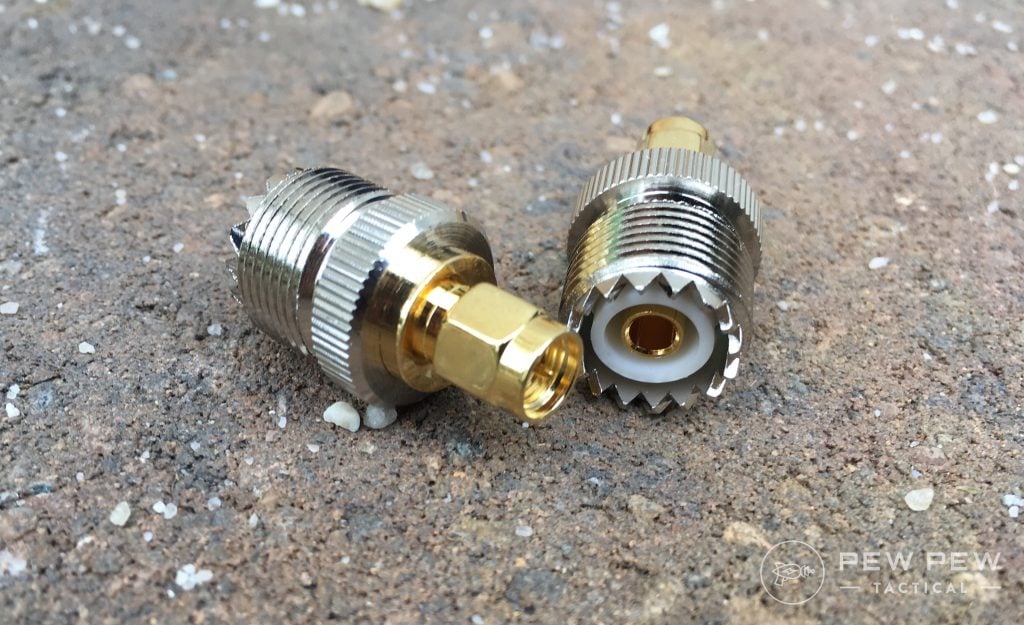 If you went with the VX-6R mentioned above, you need an antenna with an SMA-male attachment. The confusing part with finding adapters is that there are different names for them.
Just for your own reference, if you see the term PL-259, it's also a UHF Male. If you see SO-239, it's a UHF Female.
Whatever type of antenna you end up getting, just make sure to have the appropriate adapter.
6
at Amazon
Prices accurate at time of writing
Prices accurate at time of writing
6. Roll-Up Backpacking Solar Panel ($50)
If you spend a significant amount of time backpacking or camping, you need a way to ensure that your gear stays charged.
The best way that I know of to do that is with a roll-up backpacking solar panel.
Easily shoved inside of a backpack for convenient charging, a roll-up backpacking solar panel is an absolute must for people who spend time out in the woods with radio gear.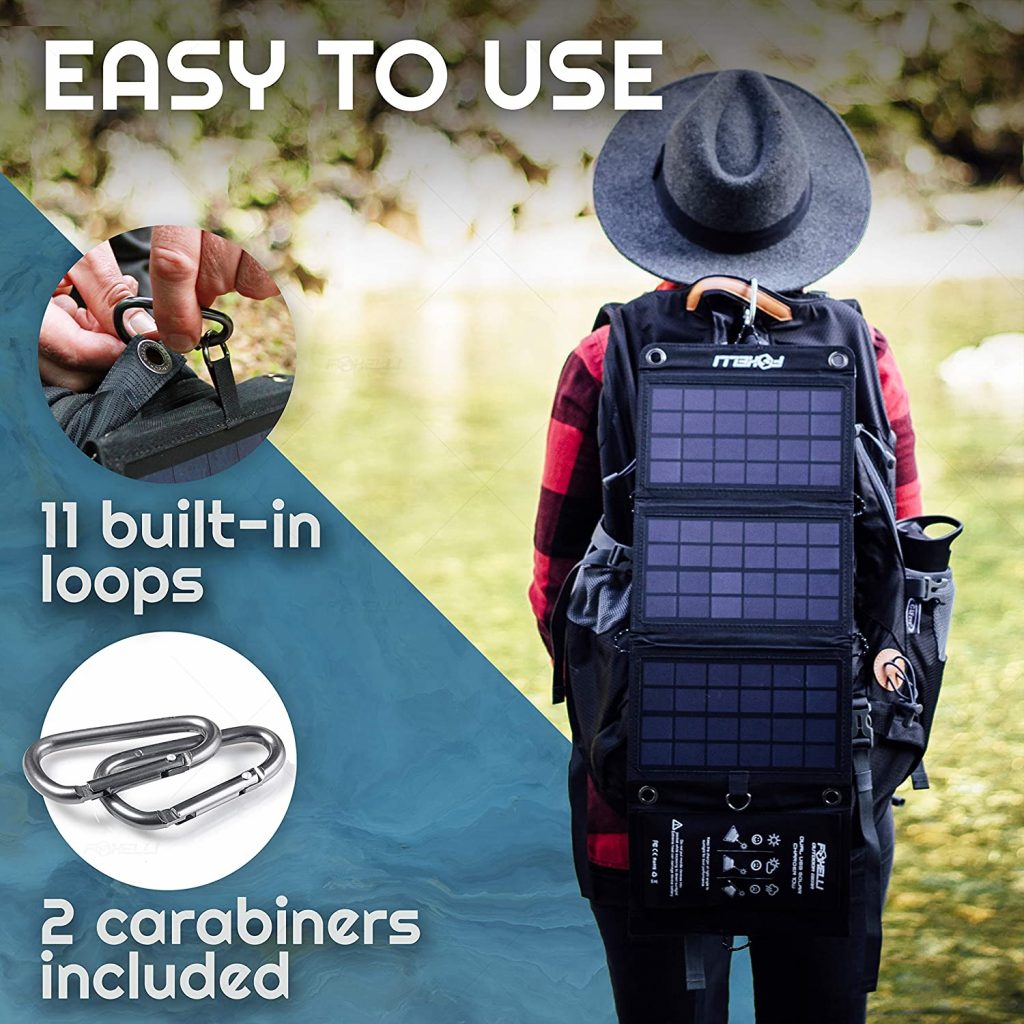 Whether you're backpacking, doing a Summits on the Air camping trip, or getting involved with coordination of humanitarian aid post-disaster, you're going to need some way to keep your radios charged.
While larger 24-volt batteries are often used for mobile operations, if you're going to be living out of a backpack for a while, you need something a bit lighter than that.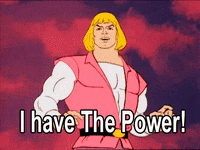 A roll-up backpacking solar panel fits the motif perfectly.
Depending on the solar panel you buy, you want a solar charge controller as well. Some panels have this included; some don't.
What this does is keep the solar panel from overcharging your battery — potentially causing damage to your radio.
And just like with your antenna, make sure that you have the proper attachments!
40
at Amazon
Prices accurate at time of writing
Prices accurate at time of writing
7. Uniden BCD325P2 Handheld Scanner ($380)
While you can scan through radio frequencies with a transceiver (such as the Yaesu VX-6R), it's hard to beat having a dedicated scanner for such.
They typically scan much faster than a transceiver does, granting the ability to scan with one device while you listen/transmit on another.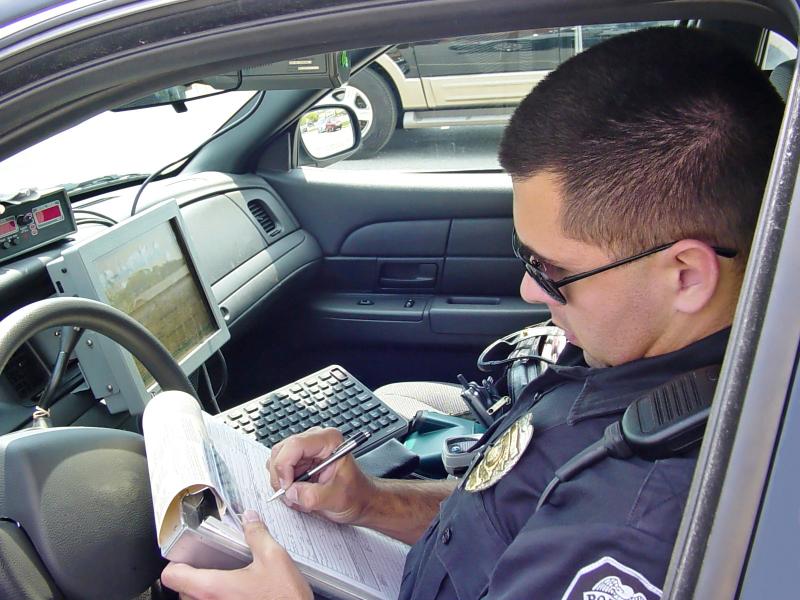 I've concluded that a scanner is hard to justify unless it can handle digital modes. So, if you can help it, don't buy an analog scanner.
For those who don't know, many police departments, firehouses, and other government agencies have gradually shifted to using digital mode radio (such as P25).
If you want to listen in on these frequencies, then grab a digital mode scanner.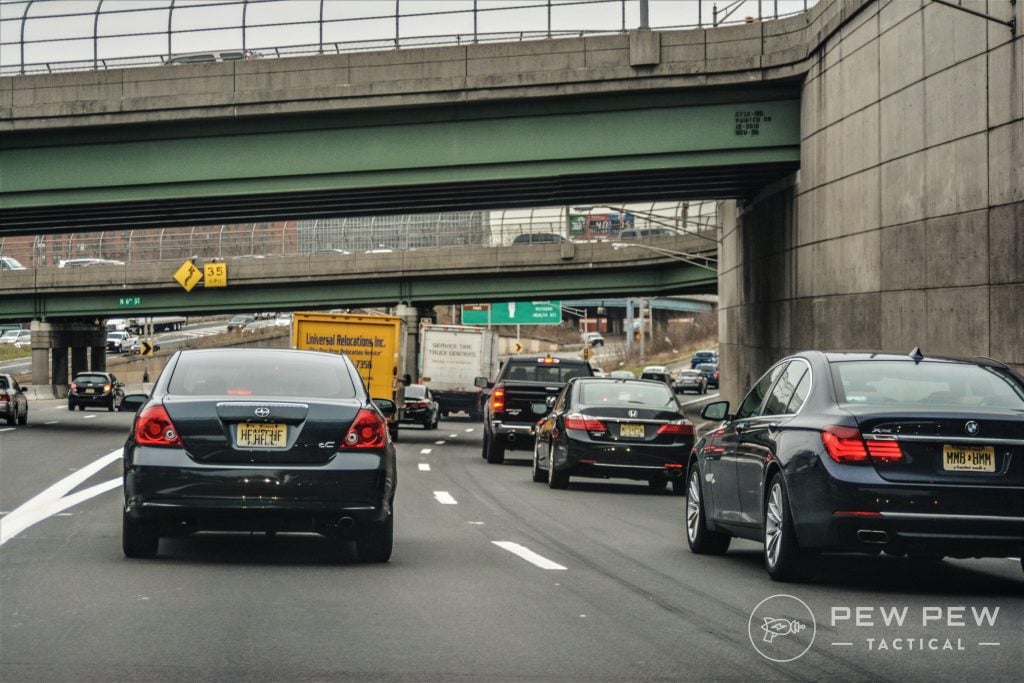 On the other hand, if you live in a more rural area that hasn't made the switch from analog to digital mode radios, you can still harvest a lot of data with an analog scanner (which will be cheaper).
But you'll still miss out on a lot of useful information soaring right by you in digital mode.
I think the BCD325P2 is one of the best values on the marketplace for such.
And it's not just a police scanner either. It can handle ham radio frequencies as well.
370
at Amazon
Prices accurate at time of writing
Prices accurate at time of writing
8. Battery Pack ($35)
Finally, to use the VX-6R for any length of time, grab an extra battery pack.
If you end up in a situation where charging your radio isn't going to happen (e.g., it's rainy outside, you're not near a wall outlet, the battery is bad), then this gives you an alternative to stay on the air.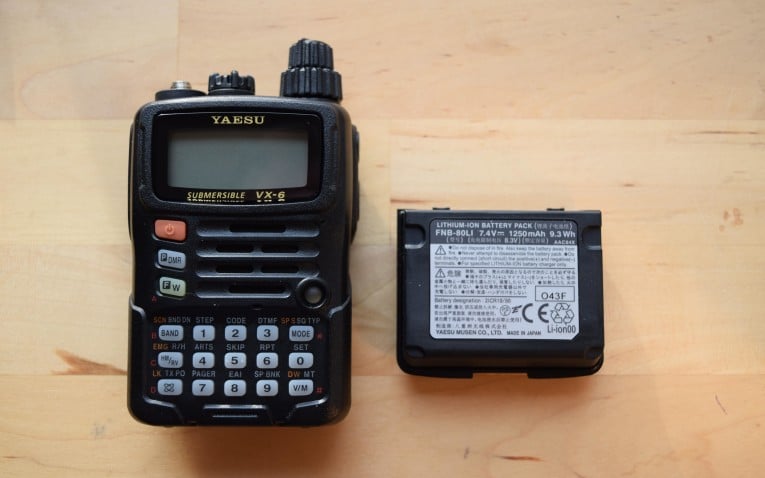 It's not an exciting purchase, but it will help you to avoid a lot of unneeded frustration in the future.
40
at Amazon
Prices accurate at time of writing
Prices accurate at time of writing
Conclusion
Total cost for the ham shack setup above comes in around $905 (but we're not calculating shipping and taxes).
However, I have full confidence that if you start with the above equipment, you'll have your bases covered for 90% of the radio capabilities you'll want to engage in.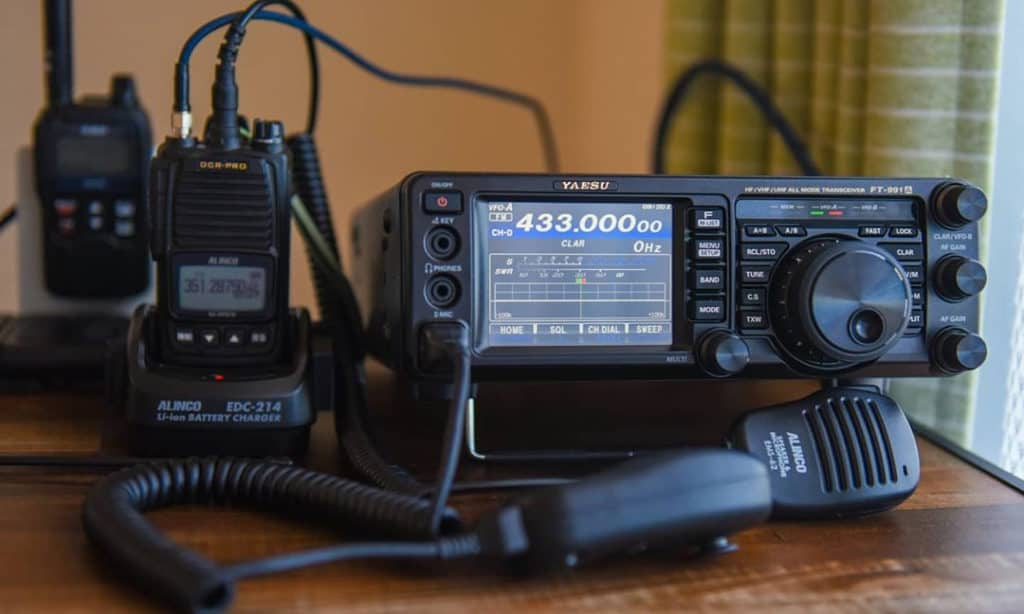 I recommend going ahead and buying this equipment now rather than later. I've noticed that radio pricing has risen rather significantly in the past few years.  
Also, much akin to a firearm, buying your radio now helps to ensure you have it when you need it most.
Have you used any of the equipment above? What's the best advice you have for new hams? Let us know in the comments below! For more on comms, check out our list of Best 2-Way Radios and the Beginner's Guide to Ham Radio.