Designed in Israel and made in America…the Galil ACE is one tough beast of a rifle, or in this case, pistol.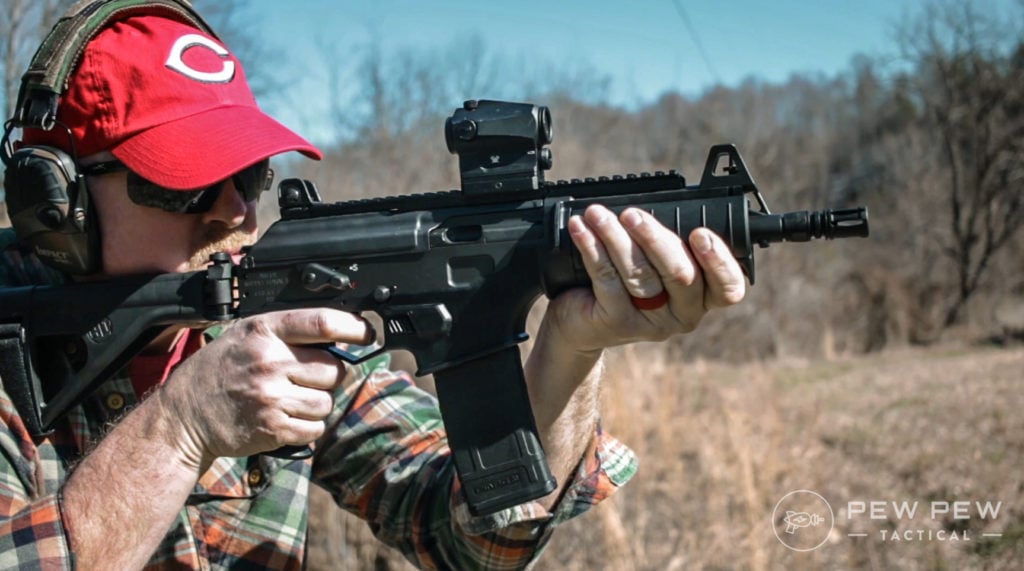 Using an AK style long-stroke gas piston and when chambered in 5.56 uses AR-15 magazines.
This might be Johnny's new favorite rifle, but to find out why you'll just have to read on or check out his video review over on the Pew Pew Tactical YouTube channel!
By the end you'll see if it's the right new rifle for you!
Table of Contents
Loading...
Where It Came From
As with many rifles today, the story of the Galil ACE starts with the AK-47. In the early 1960s, the AK was well-proven but starting to feel a little dated and had some room for improvement. Especially for the nations that didn't have access to the AKM.

Yisrael Galil and Yaacov Lior took on the task of tackling a legend and making it better. They were the men behind designing the Galil.

Technically speaking, the rifle that would become known as the Galil was based on the Finnish Valmet RK-62 — itself an attempt at taking the AK-47 and improving it. In fact, many of the first prototype Galils were built using RK-62 receivers.

Fast forward another few decades and we find the IWI Galil ACE — a modernized version of the IMI Galil… who was an improved version of the Finnish Valmet Rk 62, who was an improved version of the Soviet AK-47.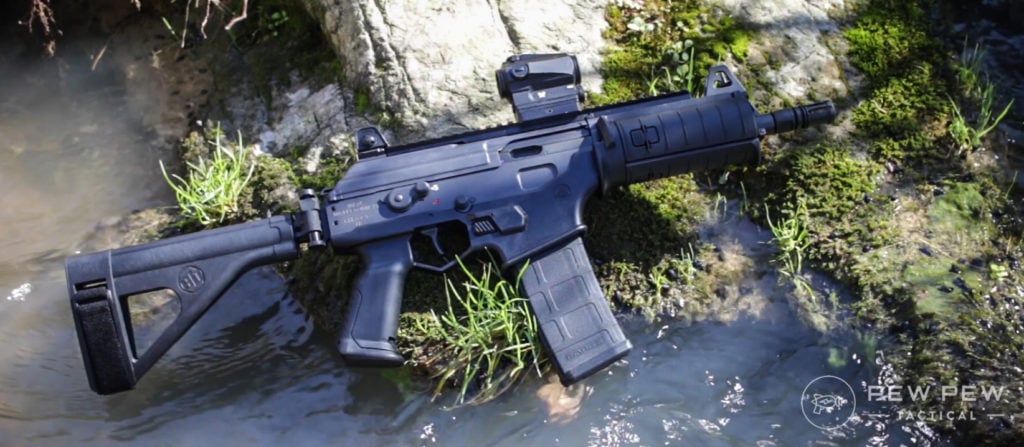 Using a mix of steel parts and polymer parts, going through the rifle and sealing it better from the ingress of outside crud, improving the accuracy, and a couple dozen more improvements and the Galil ACE is a lean, mean, modern combat rifle.
1750
at Kentucky Gun Co.
Prices accurate at time of writing
Prices accurate at time of writing
Range Report
The Galil ACE produced by IWI is offered in three chamberings in both rifle and pistol formats, 5.56 NATO, 7.62x39mm, and 7.62x51mm. Our focus is on the 5.56 NATO version since this is America.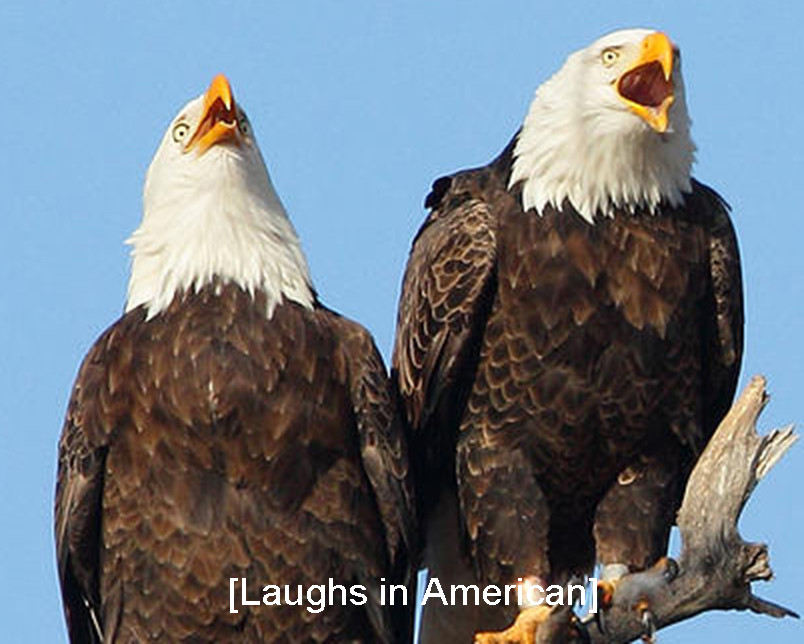 Using a similar long-stroke piston as the AK, recoil is minimal, shots are on target, and it's just a blast to shoot!
Straight from the box with a touch of lube, the Galil ACE just ran. No fuss, no failures, just hits. That says a lot about a firearm when it can go from the packaging to the range with no downtime in between.
Controls
One of the huge improvements of the Galil over its forefathers is the addition of ambidextrous controls. From the mag release to the safety, you have a fully ambi rifle with no weird switching of parts.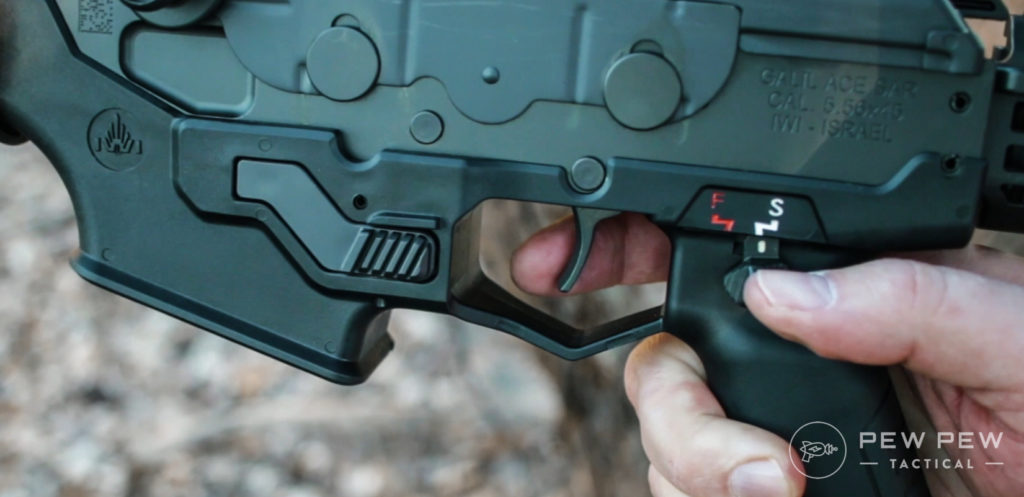 However, not all of the controls are symmetrical. The safety on the right is kind of like a really short AK arm, while the safety on the left is more of a switch.
If this is a plinking or range gun, that isn't a problem. But it is a training issue if you want to use this defensively.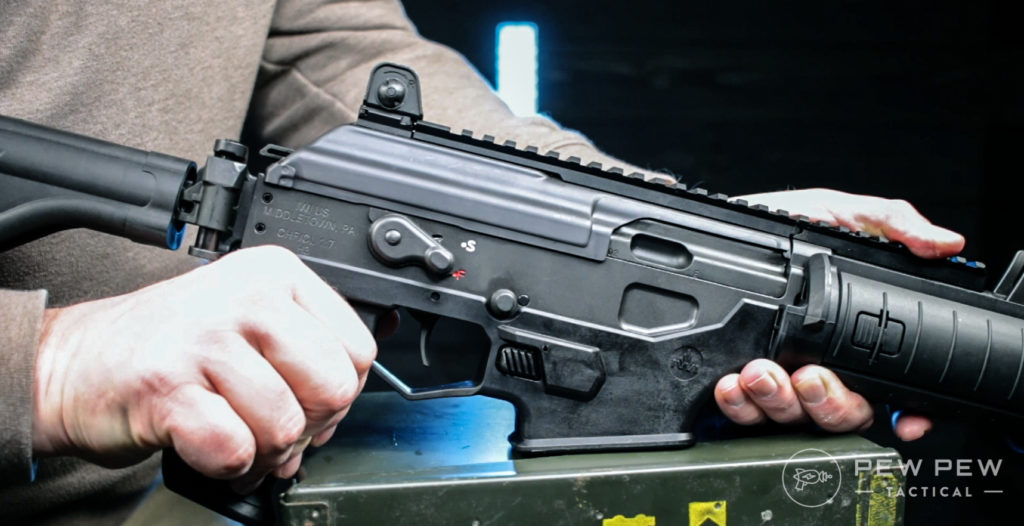 With the folding stock and super compact nature of the Galil ACE pistol — it makes for a great truck or backpack gun. But you'll want to put in the training time to get used to the little quirks.
Sights
This is one of the highlights right here. No upgrade needed, this shooter comes with Tridium night sights!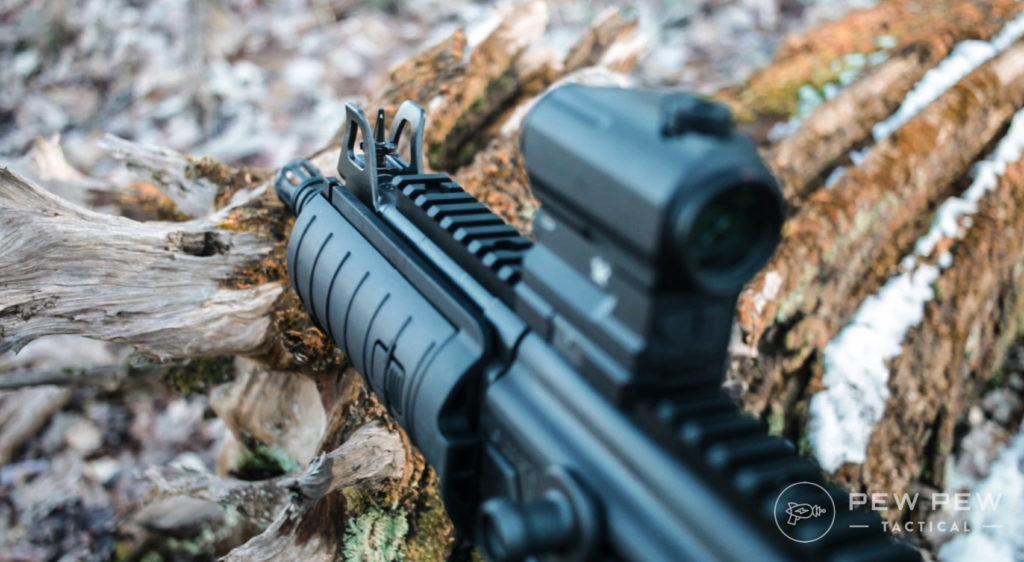 A simple aperture sight with two range settings gives you a basic and usable rear sight while a Tridium adjustable front sight post gives you reasonable capabilities in low light without the need for any upgrades.
The top rail is Picatinny so that you have the option of attaching your favorite red dot or scope. In this case, the Vortex SPARC.
Foregrip
Hidden under the slick handguard protectors are Picatinny sections at the 3, 6, and 9 o'clock positions. A little dated by some standards, but perfectly serviceable.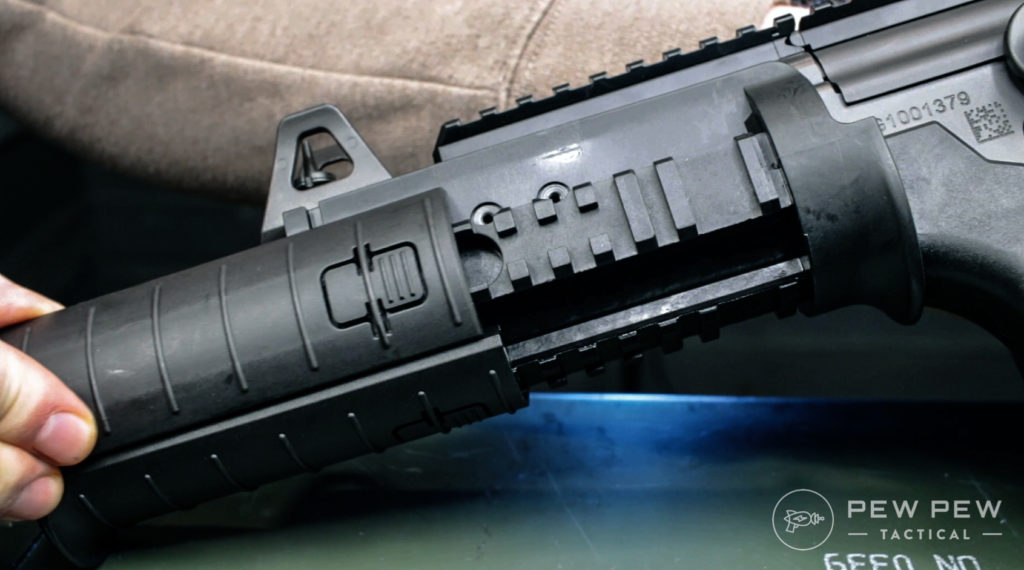 Every good gun needs the option of attaching lights or front grips and the Galil ACE is no different.
Just keep in mind, if you get the pistol version — no VFG.
Trigger
It shoots. While it isn't a competition trigger by any means, it works and is reasonably crisp.
The takeup isn't large but is felt, but the reset is fairly short making follow-up shots simple and quick.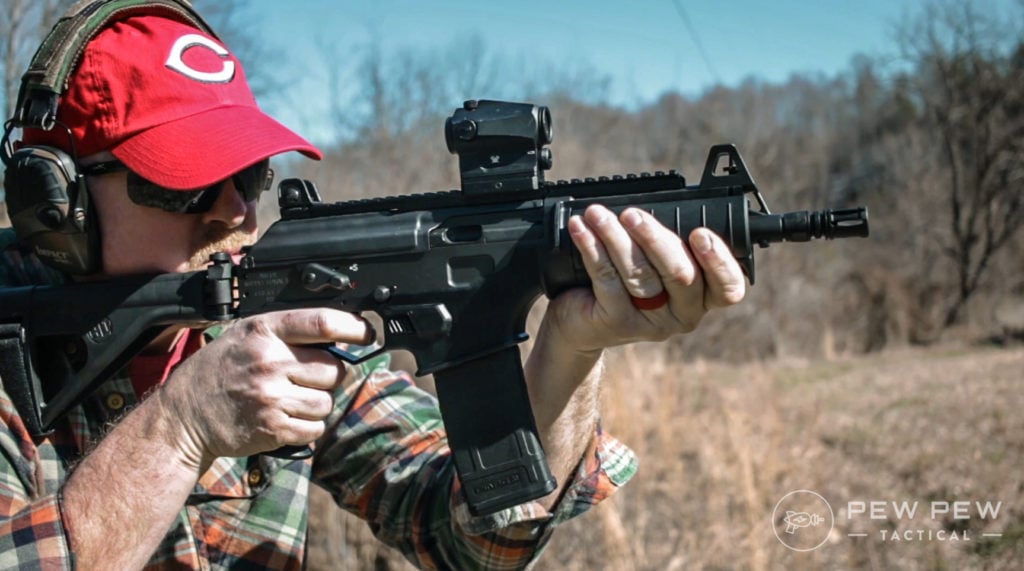 Remember that this design is a combat rifle based on a combat rifle (the Galil) that was based on a combat rifle (the Valmet) that was based on a combat rifle (the AK-47).
So a great trigger isn't the highest thing on their priorities.
Dust Cover
Okay, I know no one ever gets excited about a dust cover — but this one is a little different and kind of cool.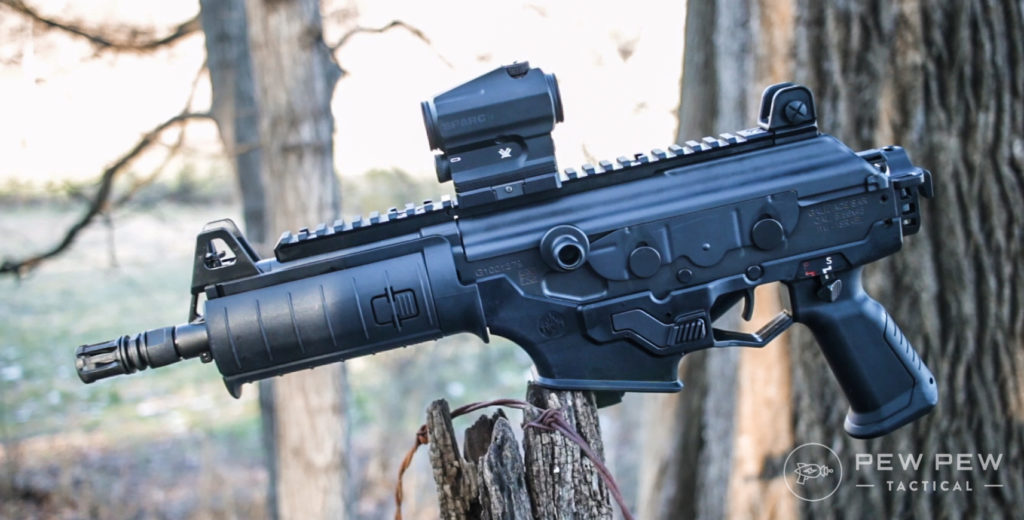 The Galil ACE uses a reciprocating charging handle and on other rifles that often means a large slot is left open in the upper receiver. Not so with the ACE!
Basically a thin sheet of metal and some springs, the Galil's dust cover moves down out of the way as the charging handle comes back and moves back up to seal the receiver when the charging handle is in the forward position.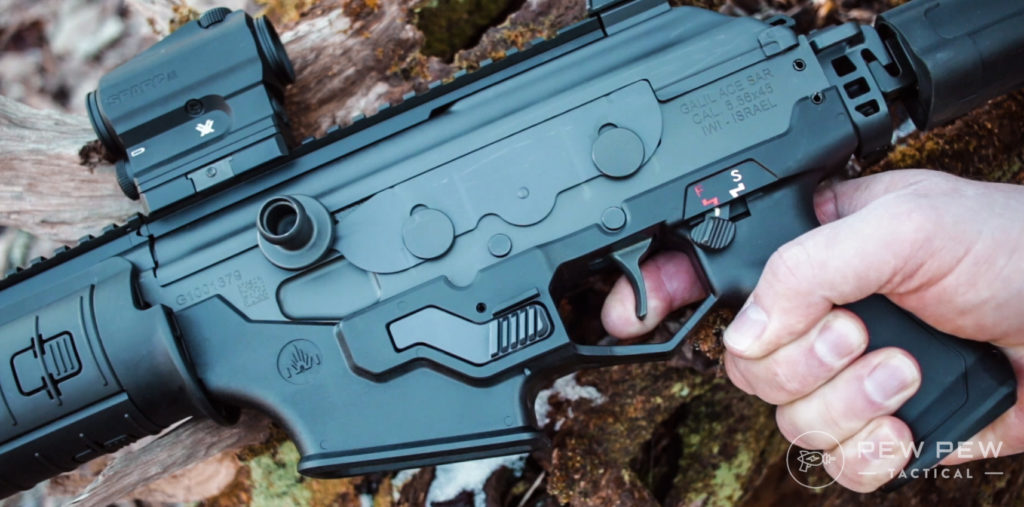 Effective, simple, and different.
Accessories, Magazines, Ammo
Chambered in 5.56 NATO the Galil ACE takes standard AR-15 magazines and after testing a huge range of them we can safely say that it really does take the whole range.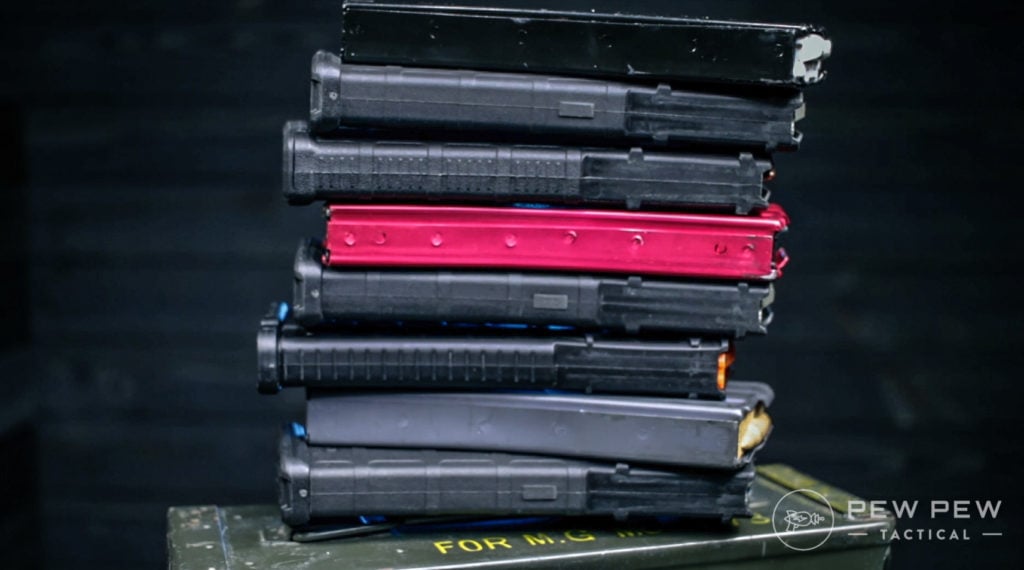 Our favorite for any application is the PMAG, gen 3 if you're looking for the best but gen 2 is often cheaper and more in-stock.
Best Magazine
12
at Gun Mag Warehouse
Prices accurate at time of writing
Prices accurate at time of writing
With a full rail of Picatinny on top, this gat begs for a good red dot on top. The Vortex SPARC served that role perfectly and did a great job throughout the review.
199
at Amazon
Prices accurate at time of writing
Prices accurate at time of writing
Running cheap plinking ammo, there was zero issues or failures. American Eagle 55gr is inexpensive, easy to find, and runs great in most rifles.
Best 5.56 XM193 55 gr
17
at Lucky Gunner
Prices accurate at time of writing
Prices accurate at time of writing
If you really want to pinch pennies though, Barnaul Steel Cased 55gr ammo is for you. The Galil ran it without a problem, it's always good to see a rifle eat even lower-tier ammo.
Barnaul can be a little harder to find though, so grab yourself some Wolf Steel Cased and run it with confidence!
10
at Sportsman's Guide
Prices accurate at time of writing
Prices accurate at time of writing
By The Numbers
Reliability: 5/5
Besides having a weird name, the Galil Ace is known for its reliability. Shoutout to Mikhail Kalashnikov.
Ergonomics: 4/5
Love the ambi fire selector and grip angle, but the giant round handguard and the mag release are nothing more than OK.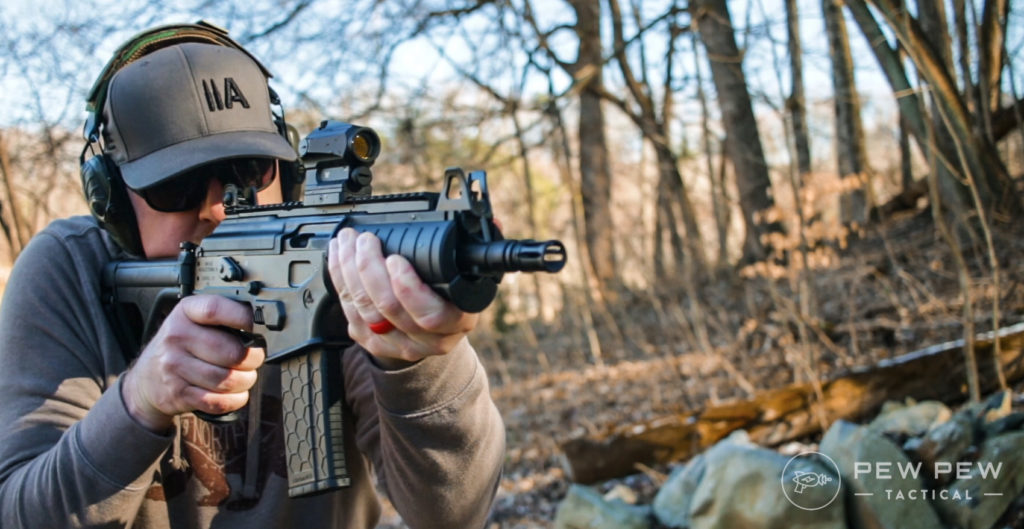 Accuracy: 4/5
For what it is, a foldable pistol, the accuracy is just fine.
Customization: 3.5/5
The quad rails around the forend and the full rail up top give you lots of options for customization, but after that your options get thin.
Value: 4.5/5
No way around it, the Galil ACE is expensive. But you do get what you pay for: a rugged and dependable platform that needs no upgrades.
1750
at Kentucky Gun Co.
Prices accurate at time of writing
Prices accurate at time of writing
Overall: 4/5
It's not quite an AK, and not quite and AR…maybe the best of both worlds. A lot of value for the price. Fun at the range. And you can't make it stop. To quote Tarantino, the Galil Ace is Death Proof.
Conclusion
The Galil ACE is ultra-reliable and with great accuracy and ergonomics. Plus it takes PMAGs. Sadly, the price tag and lack of customization might push it away from many people's grasp — but if you have the budget and the will, this is a sweet shooter to own.
If you really want to go big though, consider getting the Galil in 7.62×51. It doesn't make as compact or handy of a gun as the 5.56 NATO pistol does, but it's a beast and a half to shoot!
Do you have a flavor of Galil? What kind? Is the Galil ACE the final frontier for the AK platform or does a truly modernized AK like the AK-12 reign supreme? Let us know in the comments! Need a pistol to go with your Galil, then check out the IWI Masada!