It's time to talk about fins! Nope, it's not Shark Week, but that's not the only place you'll find fins aplenty!
For those not fortunate enough to live in a free state, fin grips are an important part of a featureless rifle build.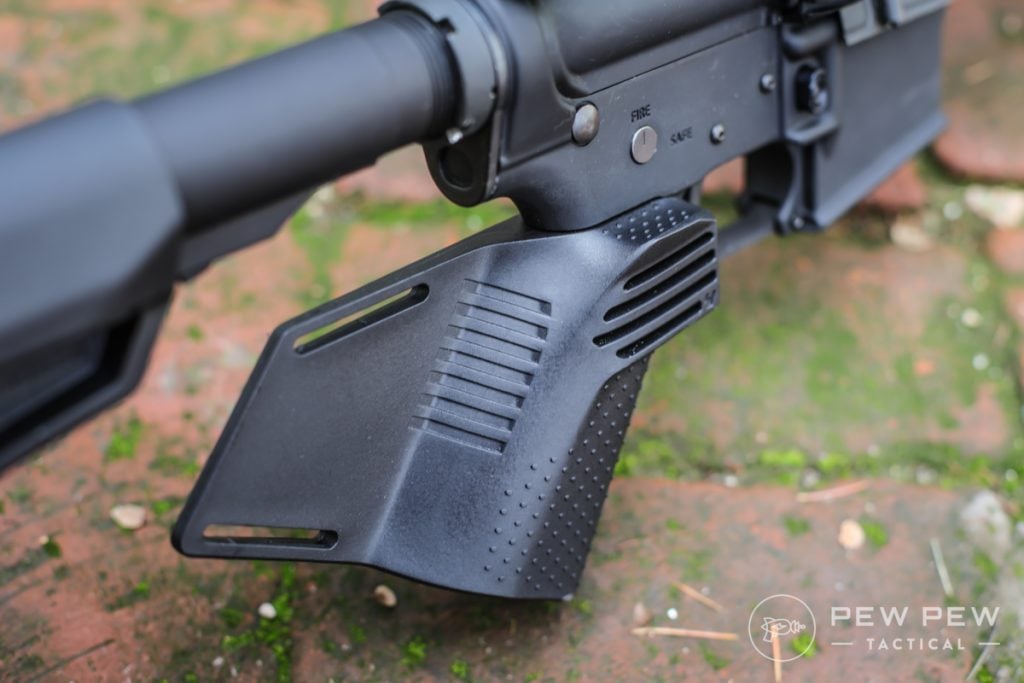 But what are they, and how did they come about? In this article, we'll explain what a fin grip is, why they're used, and the laws behind them.
So, keep reading.
Table of Contents
Loading...
What Is a Fin Grip?
A fin grip is a type of pistol grip often used on featureless rifles in California and New York.
The grip is essentially the standard pistol grip you would find on rifles in free states, with an added piece of plastic sticking out the back, like a shark fin, hence the name.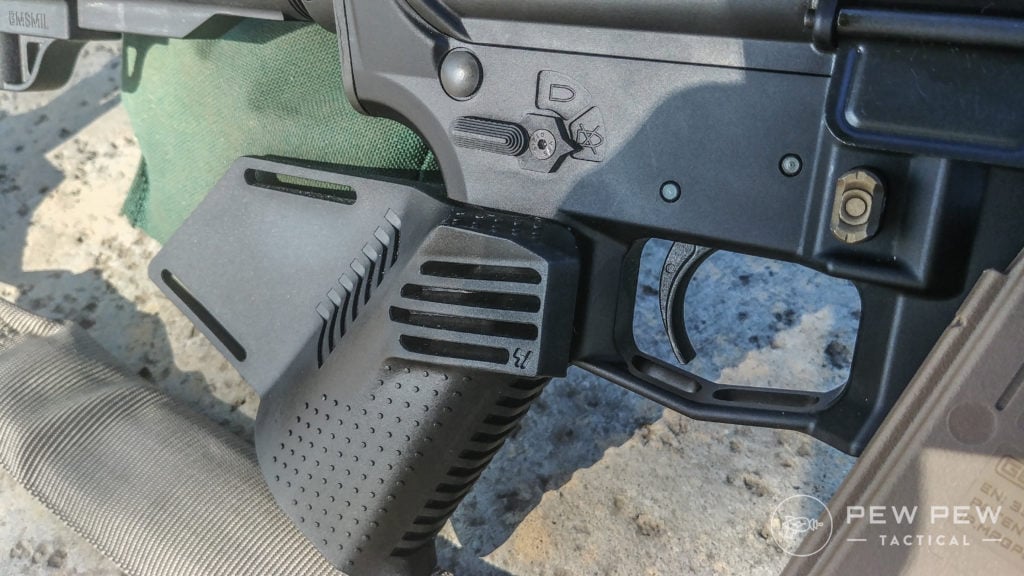 So why would someone attach this to their rifle?
In states like California and New York, there are plenty of laws on rifles and long guns in general.
Part of those laws involves the pistol grips on rifles. Specifically, the states consider semiautomatic rifles with "a pistol grip that protrudes conspicuously beneath the action of the weapon" to be "assault weapons."
As "assault weapons," the rifles must be registered with the state (California or New York, whichever one you're stuck in).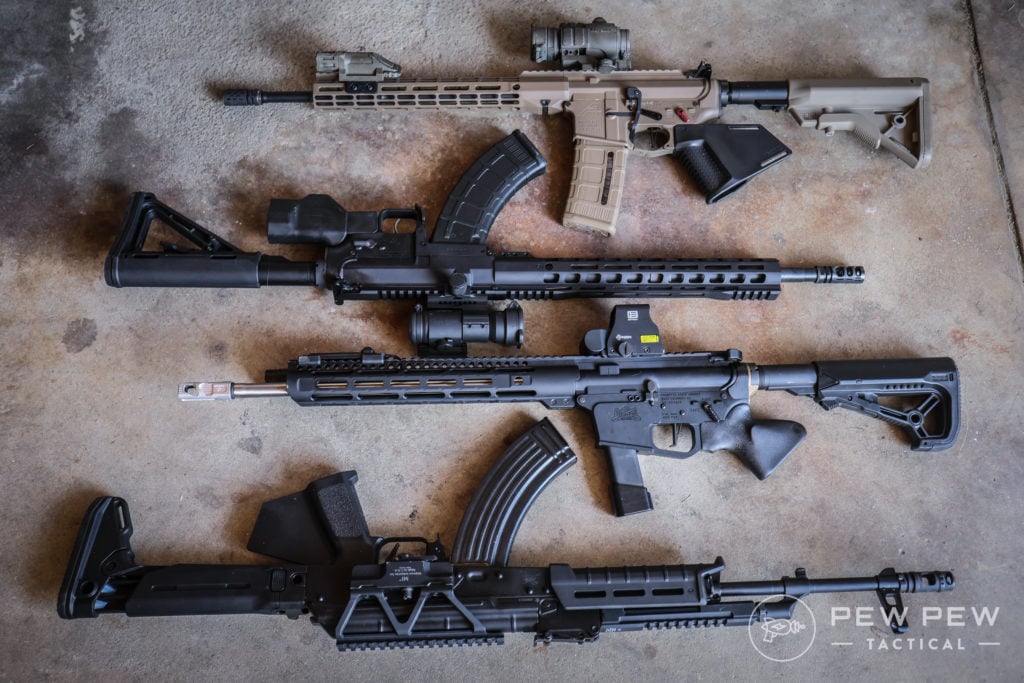 If the rifles are not registered, they are illegal in the eyes of the state government and must be forfeited — or you'll be given a big fine and possibly some jail time.
Registration doesn't seem too bad, except for the fact the government will have even more information on you and your firearms.
Also, it means you aren't allowed to transfer, in either state, a registered assault weapon to anyone else in the state unless it is to surrender it to law enforcement, to sell it to an FFL, or to transfer or sell to someone outside of California or New York.
Oh, and you're not allowed to make any additional modifications to the rifle once you've registered it.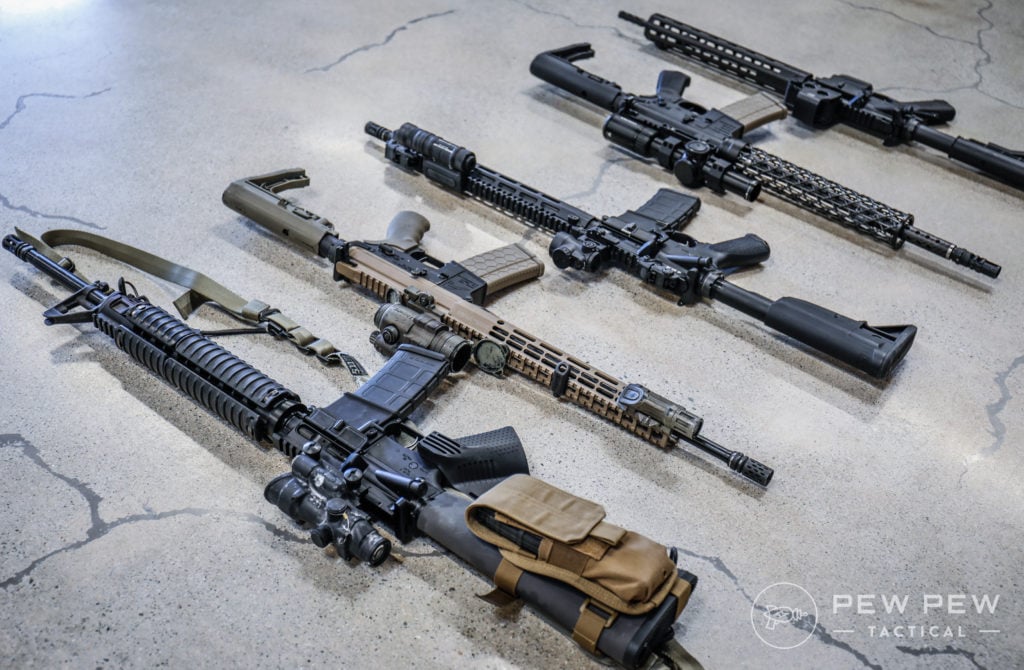 There are also no exceptions for transferring or passing on registered "assault weapons" to family members.
So, unless they live outside the state, you will be giving up the rifle at some point — voluntarily surrendering or transferring it, or the state will take it off your hands when you're gone.  
"Assault Weapons" & Grips
There's also the issue of not being able to actually purchase an "assault weapon." Firearms manufacturers had to get creative to continue selling rifles in states like California and New York.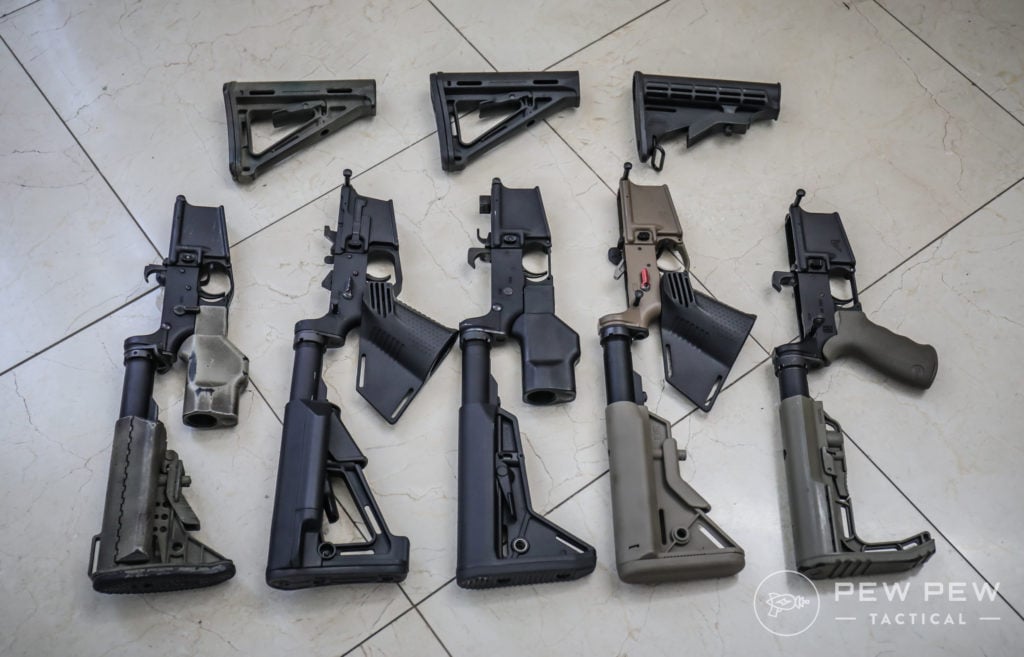 What the firearms industry came up with were pistol grips that met the requirements of the laws but still kept rifles somewhat functional.
Initially, there were grips like the Hammerhead grip, which met the requirements but weren't very comfortable to use.
There were also other options like the Thordsen stocks, which basically made the pistol grip part of the buttstock.
Eventually, fin grips came along and made life a little more manageable.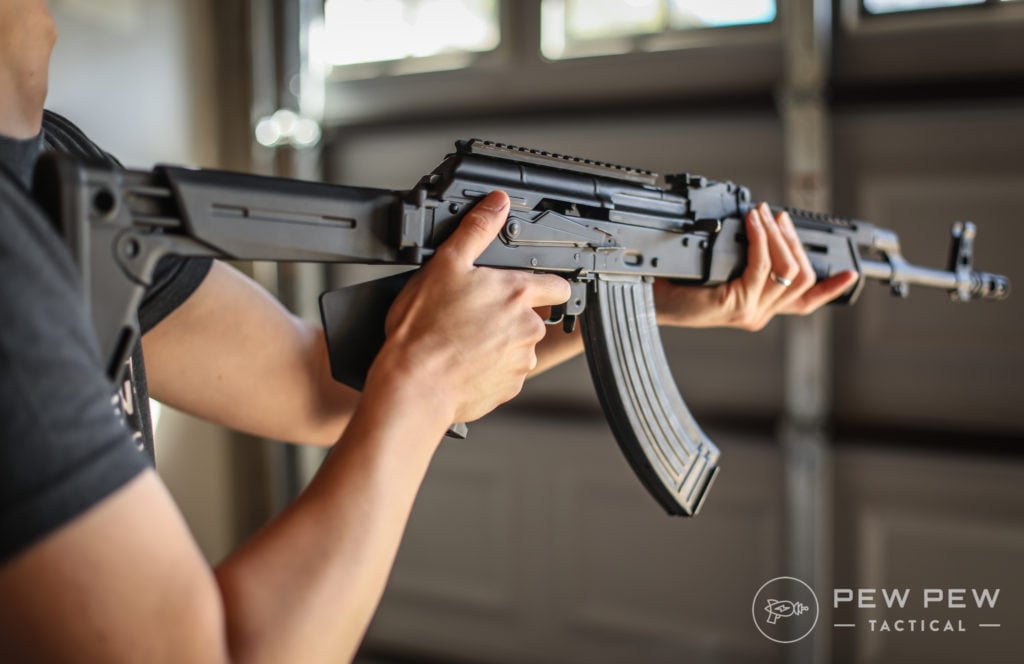 Fast forward a few years, and there are now tons of grip options, with the most popular being the fin grips.
This is due to the fact they are probably the closest you can come to an actual pistol grip while living in California and New York…and most of them aren't that expensive.
Best Featureless Grip
37
at Primary Arms
Prices accurate at time of writing
Prices accurate at time of writing
Final Thoughts
Maybe one day, the only fins in California and New York will be the ones we see on Shark Week. Until then, for those of you looking for some grip ideas, definitely check out our reviews on grips for featureless rifles.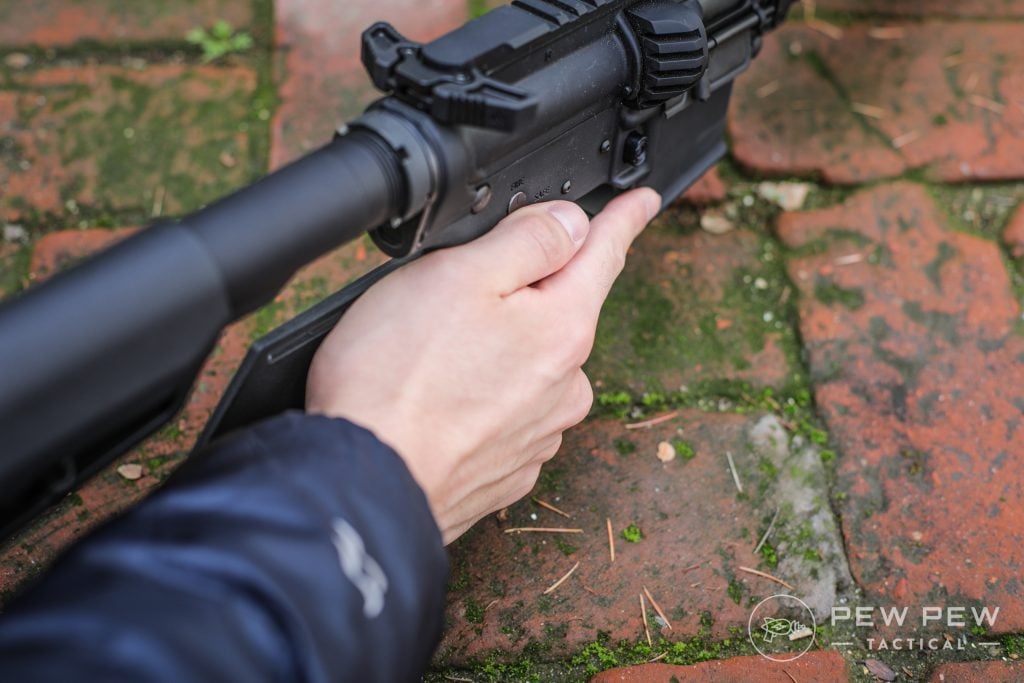 None of them can offer the simplicity of the classic pistol grip, but a few do come pretty close, so it's worth a look.  
What's your take on fi grips? Let us know in the comments below. Looking for featureless grips for your AR? Head over to our Best AR and AK Featureless Grips article.