The AR-15 system is arguably the most recognizable and popular American-made rifle platform.
Why are they so likable? Well, they're kind of like Legos for adults…you can swap and add parts as you need.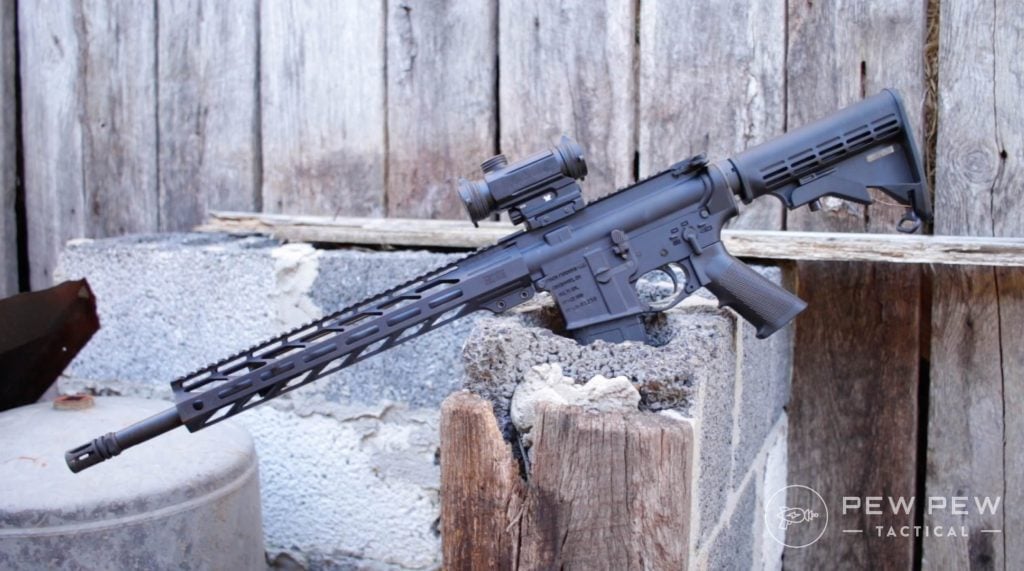 But, when buying an AR-15 for the first time or even doing a little AR redo, there's one thing you need to consider…the gas system.
Let's be real, AR-15 gas systems can be a bit confusing if you aren't familiar with all the different types.
That can make it hard to choose the right one when it comes time to buy parts or even when you're setting out to buy your first AR-15.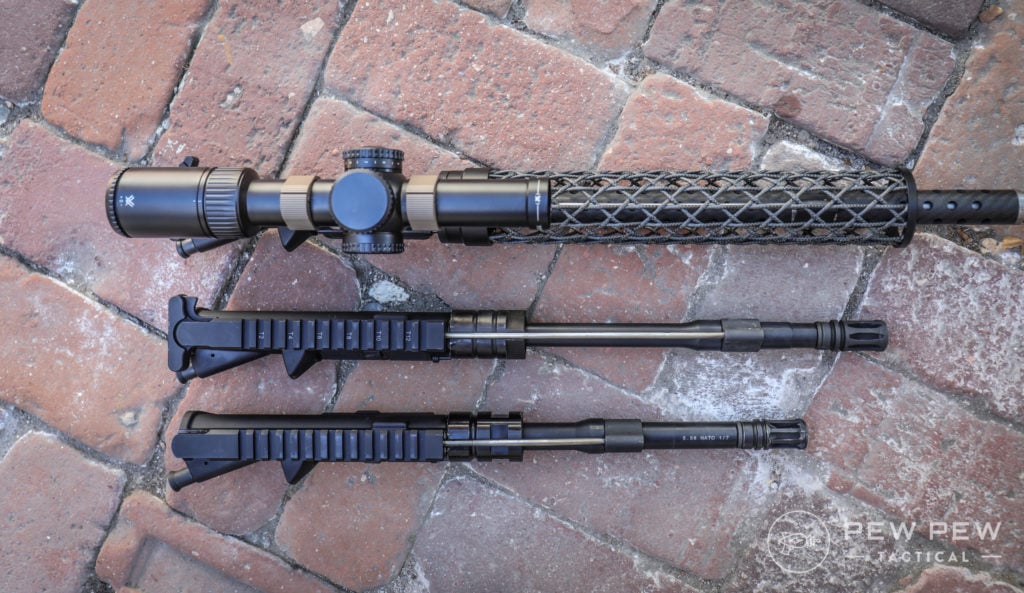 But don't worry. We're here to help.
We're going to go over the different AR gas systems out there.
Specifically, we'll weigh in on the direct impingement versus gas piston versus blowback debate so that you can be sure to get the gas system that best meets your needs.
So, let's get to it!
Table of Contents
Loading...
Direct Impingement: Ol' Reliable
The original AR-15 was designed around direct impingement.
This gas system uses a gas port in the rifle's barrel to siphon away some of the expanding gases from the round being fired. These gases then travel through the gas block, down the gas tube to the bolt carrier group and a part called the gas key.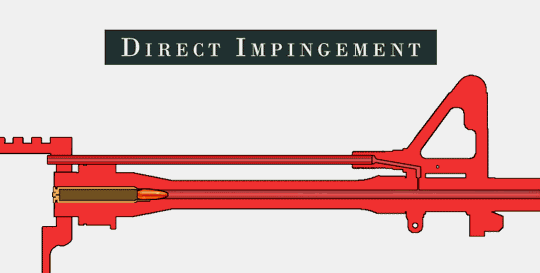 When those gases reach the gas key, the bolt is unlocked and pushed to the rear. This ejects the spent cartridge.
As the bolt carrier reaches the rear, the buffer tube spring then pushes the bolt carrier back forward until the gas key locks the bolt in place. The gun is then ready to fire again.
It's a pretty basic system and reliable.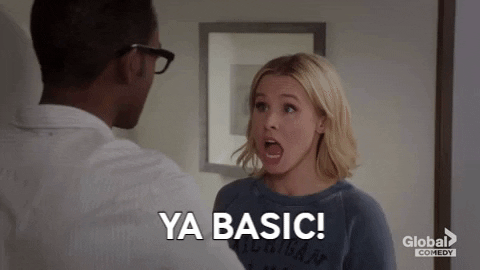 Daniel Defense is known as one of the premier manufacturers of AR-15s, and their DDM4 V7 is a prime example of a decent DI style AR-15.
1729
at Daniel Defense
Prices accurate at time of writing
Prices accurate at time of writing
This rifle has a high sticker price, but it more than rewards your cost of admission with a great mid-length gas system, free-float M-LOK handguard, upgraded charging handle, and a truly excellent cold-hammer-forged 16-inch barrel.
You can check out our review of the DDM4 V7 here.
Though, as we mentioned, DI systems are reliable…they aren't without their drawbacks.
Problems with Direct Impingement
The biggest issue with this system is that the gas that opens the bolt carries unburned powder, carbon, and a host of other things directly to the action of your firearm and towards your magazine well.
In short, a direct impingement rifle messes where it eats.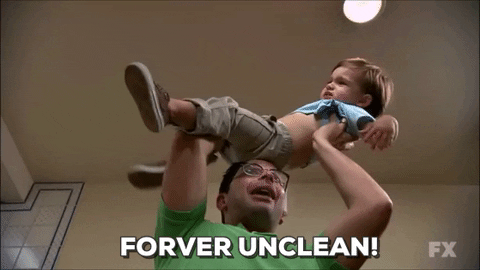 This isn't necessarily as big of a deal as it sounds, provided you clean your rifle regularly.
In fact, you won't really have to clean less often with a piston-powered AR…you'll just have less to clean, as we'll discuss in a minute.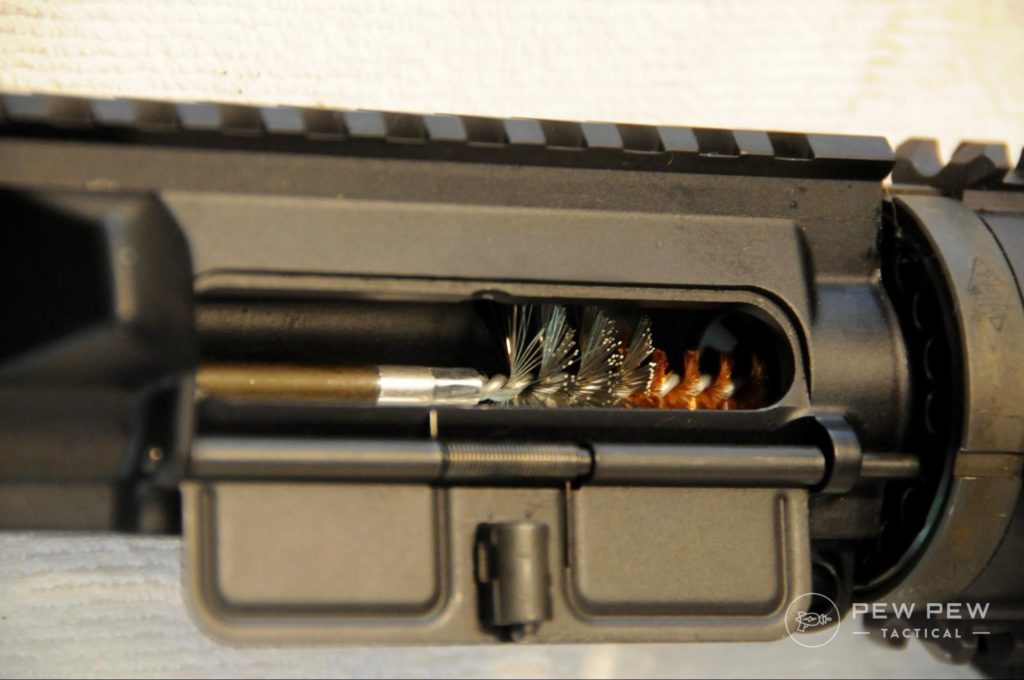 With direct impingement, you get more fouling around the bolt and the gun's action, which gives you more places to clean.
And, in general, you may have more potential issues if you run your gun for a while without maintenance.
If you have a DI, don't worry, though. We have all the deets on cleaning your guns in this guide. Or you can just watch Johnny do it.
Gas Piston: New(ish) Hotness
A gas piston solves some of the issues seen on an DI.
Instead of dumping all that gas and carbon into the action of your gun, it uses a piston system to open the bolt and send the carrier rearward.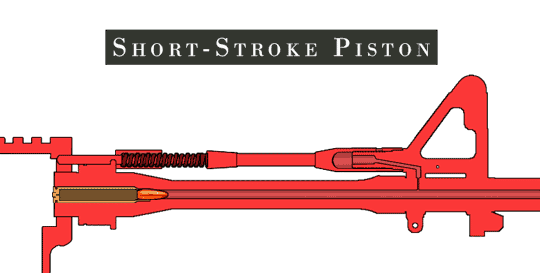 Everything else is basically the same. But, bonus, you don't have that extra junk getting sent directly into the heart of your rifle. The piston chamber contains all of that crap.
While you still have to clean the piston head, this is less of an issue than scraping carbon off of the bolt carrier group.
The PWS MK116 MOD 2 upper is one of the best piston uppers around.
We've tested it with very excellent results. The piston system is straightforward and easy to clean and repair. The upper is well-machined all around.
1147
at Optics Planet
Prices accurate at time of writing
Prices accurate at time of writing
This is a great option if you own a direct impingement AR but want to upgrade to a piston system.
Again, like everything else in life piston systems do come with some cons…
Problems with Piston-Driven AR-15s
First, and most noticeably, piston ARs are more expensive.
They used to be a lot more expensive, but that's changed in recent years. Still, for a budget build, this is not the way to go.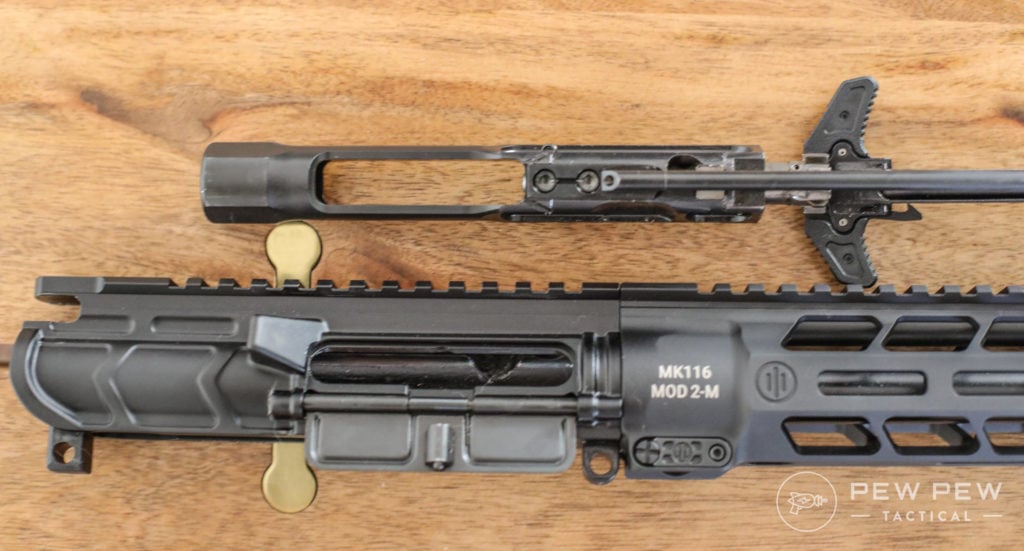 Next, it's hard to convert a DI gun into a piston gun without swapping the whole upper.
Granted, it's possible, but you may have to tune some bolt-carrier tilt out and tweak your gas settings.
This makes it much easier to just buy the upper. These are engineered from the group up to work with a piston.
Blowback: Mostly For PCCs
Blowback is another type of action you can find on ARs.
But mostly (entirely actually, to my knowledge), these are found on pistol caliber carbine uppers that don't use a standard AR-15 gas system.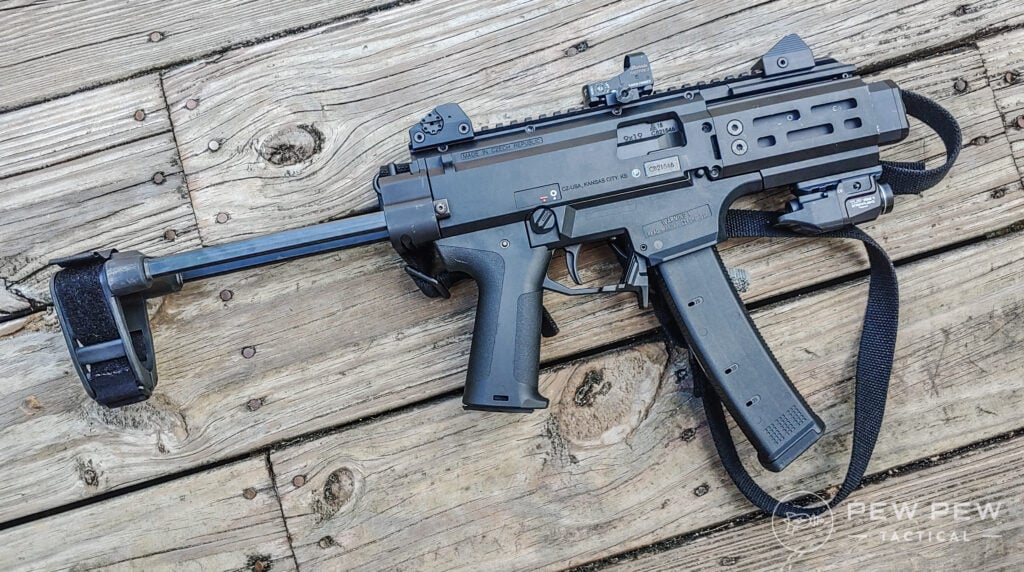 A blowback system uses the force of the case moving to the rear to send the bolt in the AR or slide in the case of pistols back to the rear. Then a spring sends it forward and cycles the gun.
There isn't really a choice here; it's just the way pistol caliber guns work most of the time.
One of our favorite 9mm ARs around, the PSA AR-V Pistol is a great option for anyone who wants a blowback PCC that won't break the budget.
This little guy is available in pistol, carbine, and rifle lengths, a phenomenal option for competition, plinking, or even home defense.
1040
at Palmetto State Armory
Prices accurate at time of writing
Prices accurate at time of writing
You can dive more into the PSA by checking out our review here!
DI vs Piston: Which One Is Better?
There's no hard and fast rule here.
Like most things in the firearms world, this comes down to preference. At the end of the day, there's no right or wrong answer.
In general, I recommend people on a budget go with a direct impingement rifle.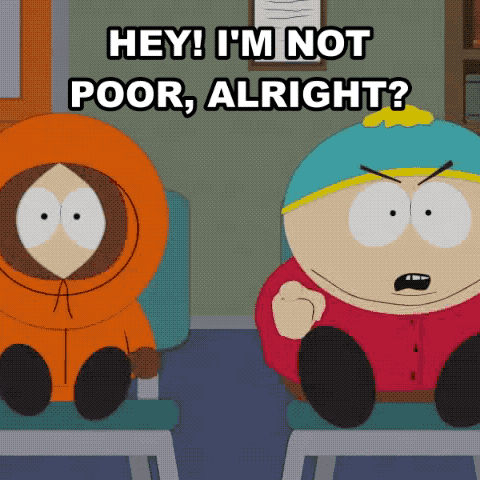 But folks with more to spend and who want a cleaner gun overall should opt for a piston-driven rifle.
There are great piston guns, and likewise, there are great direct impingement guns.
All sorts of shooting championships have been won with both, and various militaries use both.
The important thing is that you pick the one that makes the most sense to you.
Conclusion
At the end of the day, direct impingement, piston, and blowback systems all come with their own pros and cons.
Which one you choose will depend entirely on the purpose, budget, and how much time you want to spend cleaning your rifle.

Which do you prefer – DI or piston? Let us know in the comments below. If you want to learn more about AR-15s, check out this article on the Best AR-15 Piston Uppers and Conversion Kits.