Shave boxes, dog boxes, food boxes, just about everything has a box a month club now — but are they worth it?
We took a look at two boxes worth of CrateClub's boxes and ran some numbers, the results are surprisingly good.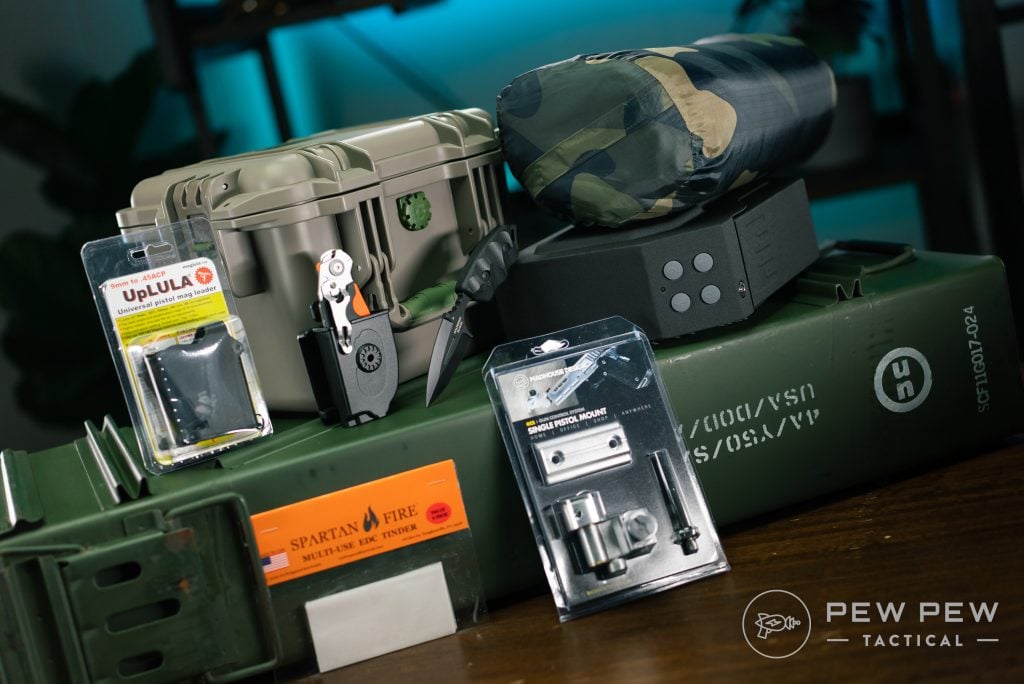 If you need a gift that keeps on giving, you might be interested in what they got!
We went into this with low expectations but have been really impressed with the value.
So, follow along as we lay out what Crate Club and why we think it's pretty cool.
Table of Contents
Loading...
What is Crate Club?
Crate Club is a subscription-based box company for survival and tactical gear. If you've heard of Bark Box for dogs or BattlBox for mall ninja stuff, it's basically the same idea.
Shipped quarterly you only get four boxes a year with Crate Club and you can choose to subscribe by the quarter or by the year.
Three levels of boxes are available, Lieutenant at $50 per quarter, Captain at $100 per quarter, and General at $400 per quarter.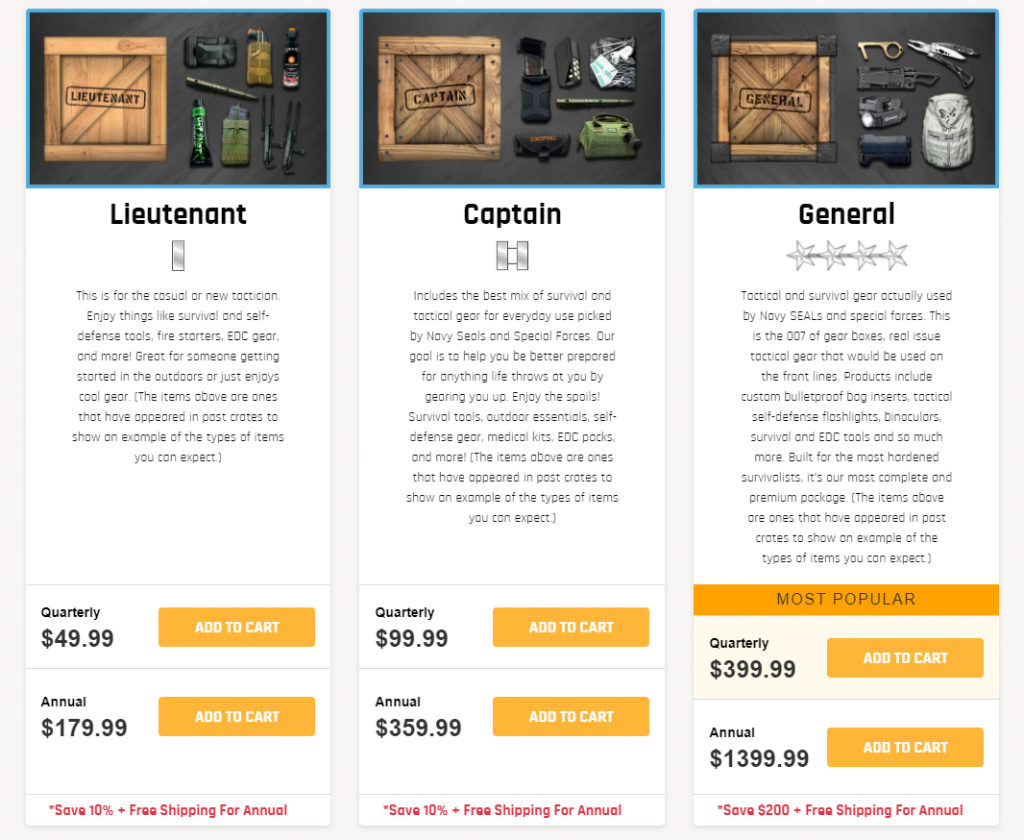 If you subscribe by the year you get 10% off + free shipping on the two lower tiers and $200 off + free shipping on the general tier.
What Crate Club does to set itself apart from the market is the quality of the stuff in the boxes. The curators of Crate Club are former military and most of them ex-special forces such as U.S. Navy SEALs and British SAS.
Based on what we've seen, they are better boxes than normal from this type of gift service.
180
at Crate Club
Prices accurate at time of writing
Prices accurate at time of writing
What's In The Box?!?!
Crate Club sent us two General tier boxes to take a look at. After sorting through the stuff I have to say that it's better than what I expected.
A few of the items are kind of gimmicky but most of them are actually high-quality items and even a few gadgets that I hadn't heard about before that I really like now.
October's Crate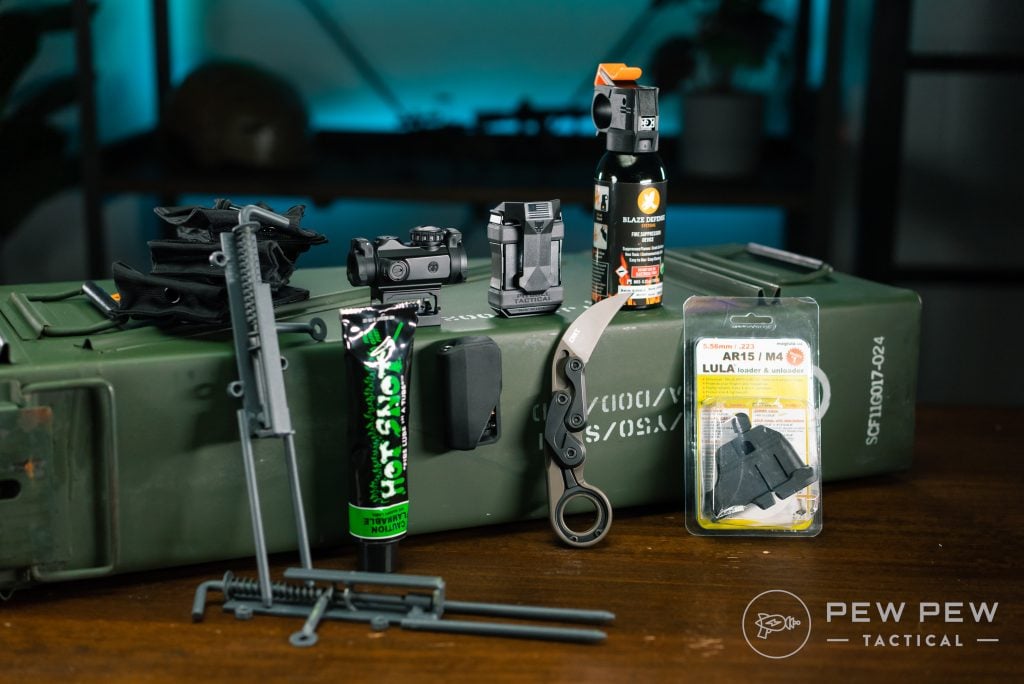 A CRKT Provoke Knife is very high quality if a bit odd of a knife.
A bit weird to start with, but it's grown on me I started using it.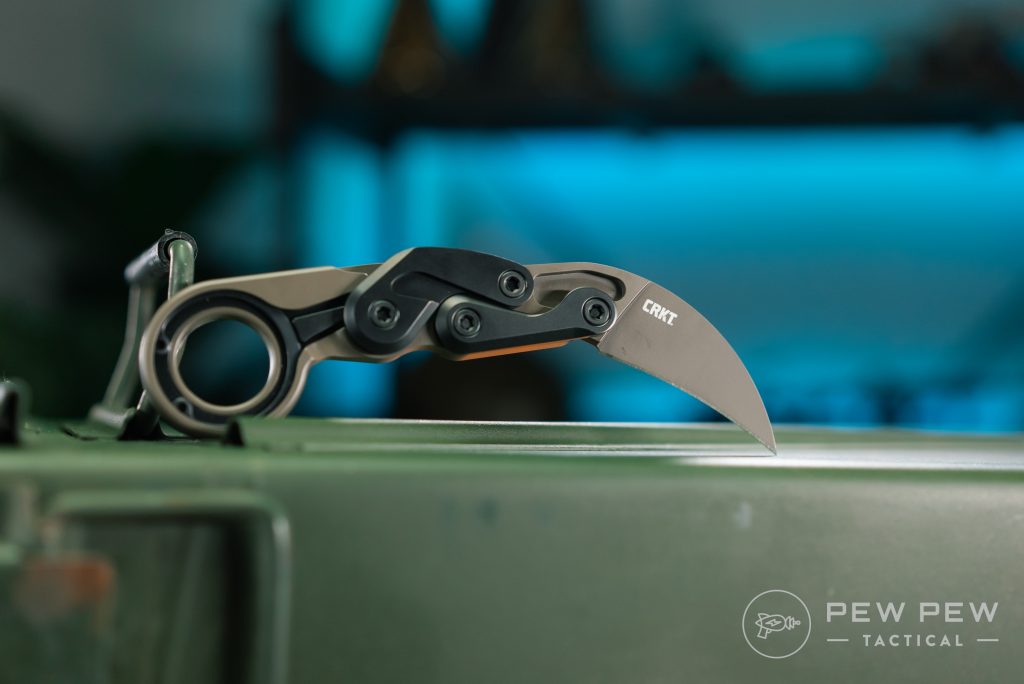 Sig Sauer Romeo-MSR is one of my favorite budget red dots and one of the few at the $100 price point that is any good.
89
at Palmetto State Armory
Prices accurate at time of writing
Prices accurate at time of writing
Maglula AR loader is nice if a bit common.
Hot Snot fire starter is actually really cool.
I've never used it before but since I had it, I gave it a shot. About an inch worth of Hot Snot started a small campfire with no problems even in 10 to 15 mph winds.
This provided enough fire to catch some mid-sized kindling and in turn light some scrap wood I had from a shooting target.
And there is a lot of snot in a tube so if you really need to go wild, you can.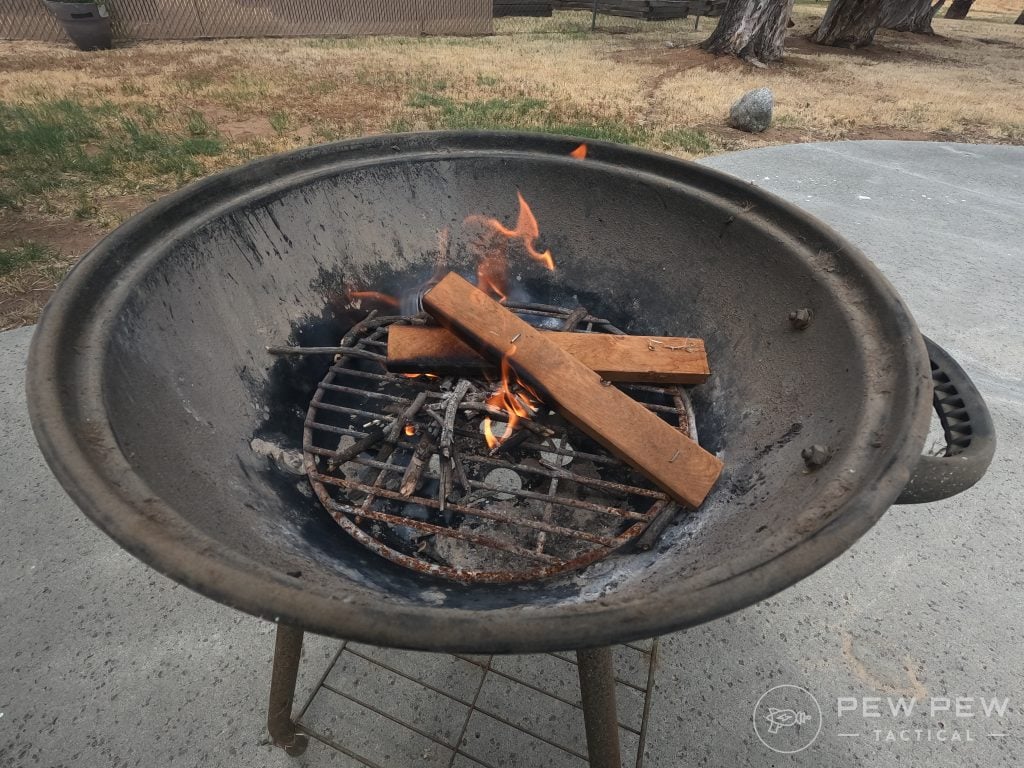 Those were the highlights of the box. A kind of "meh" multitool Tactica M250 is okay but nothing to write home about.
Pitbull Tactical Universal Mag Carrier is fine but not impressive.
These Tripwire Alarms use .22 LR blanks to make a loud BANG when tripped didn't prove useful at all for me. If this is something you need then I guess these are cool…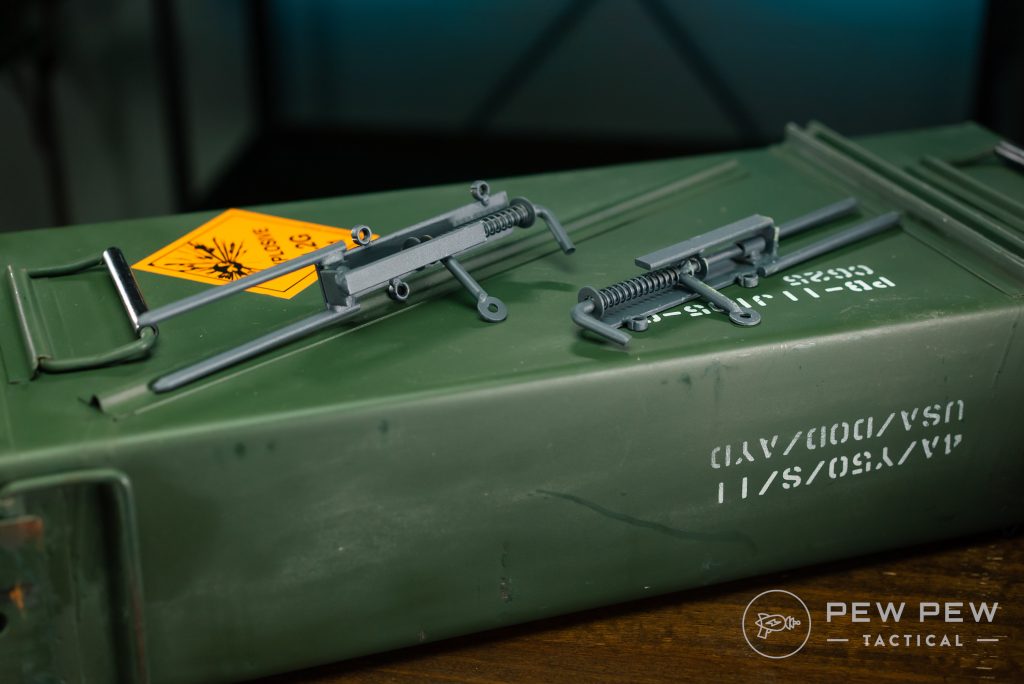 Blaze Defense is a small fire suppression can.
It doesn't look to hold much and the videos I saw of it this size was barely enough to put out a campfire so…I'm not really seeing much value here.
The Crate Club branded bag pouches are nice though. Clearly coming out of the same factory that white labels half the market, they are still decent pouches.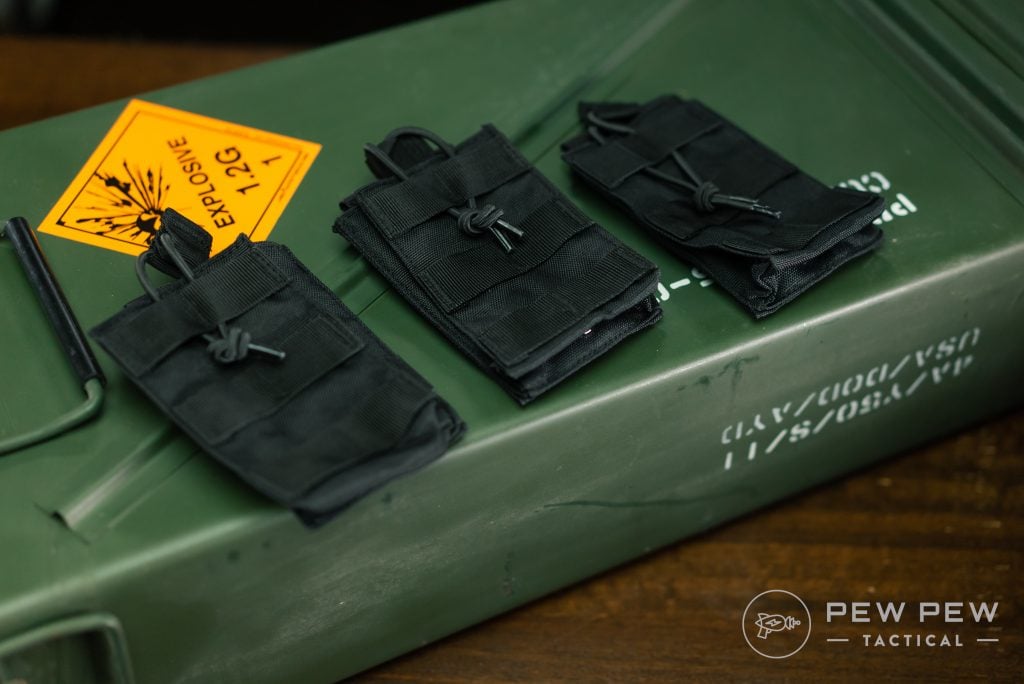 April's Crate
We start off with Spartan Fire EDC Tinder — wax coated cloth to lubricate things or start a camp fire.
They seem to work and are small and lightweight for easy storage.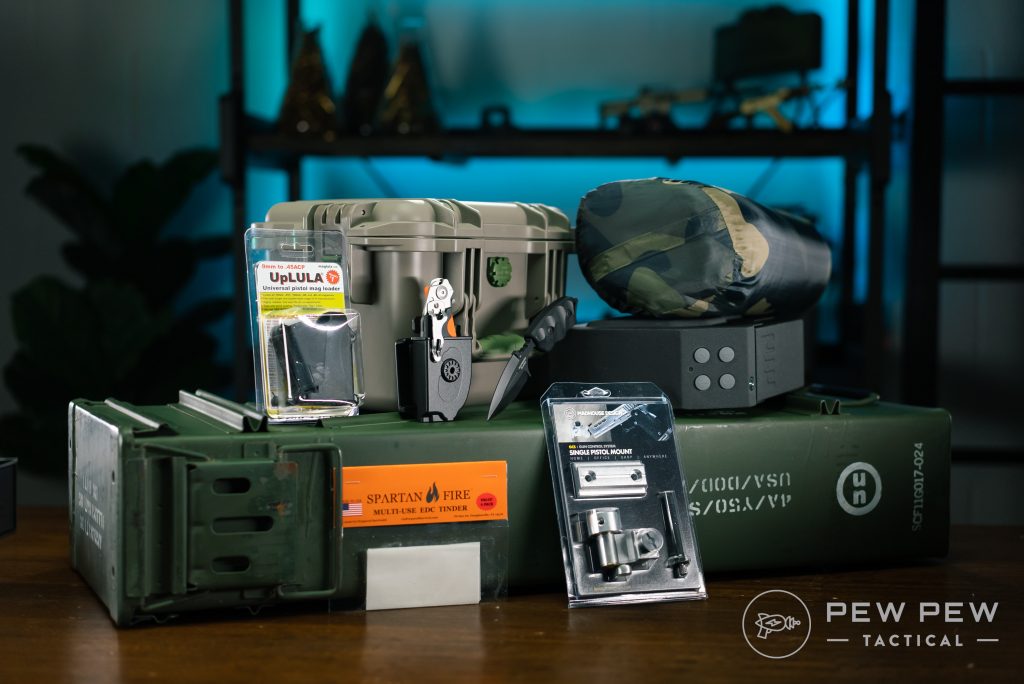 UpLULA is another common but awesome tool for loading magazines.
Editor's Pick
33
at Gunmag Warehouse
Prices accurate at time of writing
Prices accurate at time of writing
Crate Club's branded woobie is pretty nice. It's not the best woobie I've ever seen but it's better than most at least. It's warm and the zipper is well made.
Kong Kase is a Pelican knockoff that is pretty good. It's robust and I kicked it down a flight of stairs with no problems. I like it.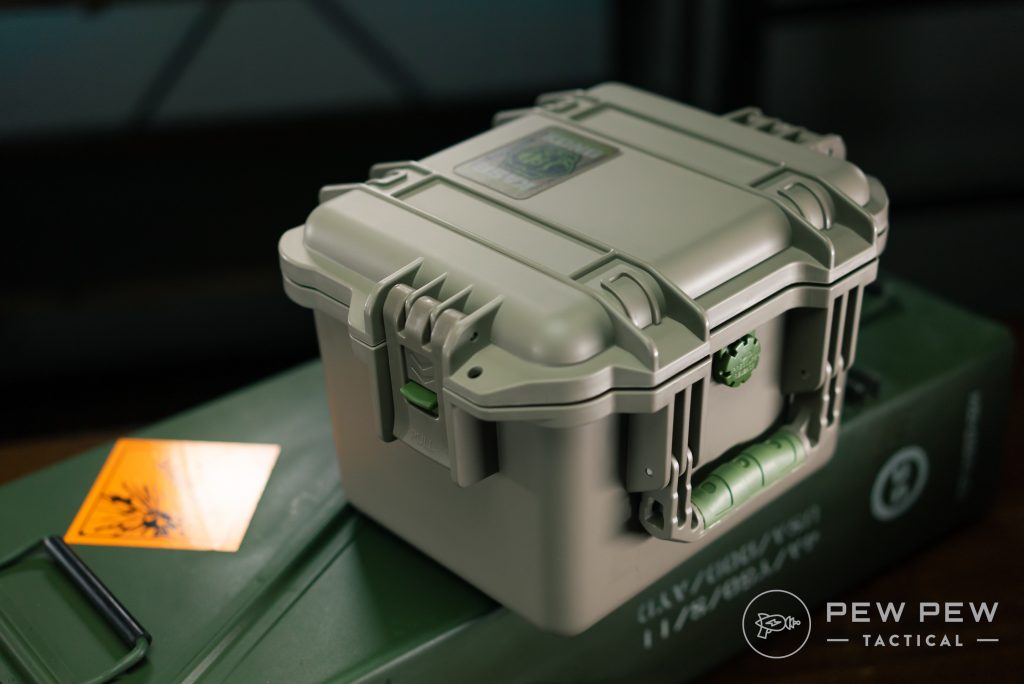 Halfbreed CCK-05 is not the style of knife that I would use. But it's a very solid knife if this is the kind you're interested in.
The grip feels funky and not to my liking, but it's well made and sharp. So, if this is your style of knife — you lucked out.
Madhouse Designs Single Pistol Mount is interesting and has a wide range of uses.
As long as you're willing to drill some holes and don't mind having a exposed trigger, you can mount this just about anywhere.
For storage in a safe, I can see this being cool. As a holster for a loaded weapon — ah hell no.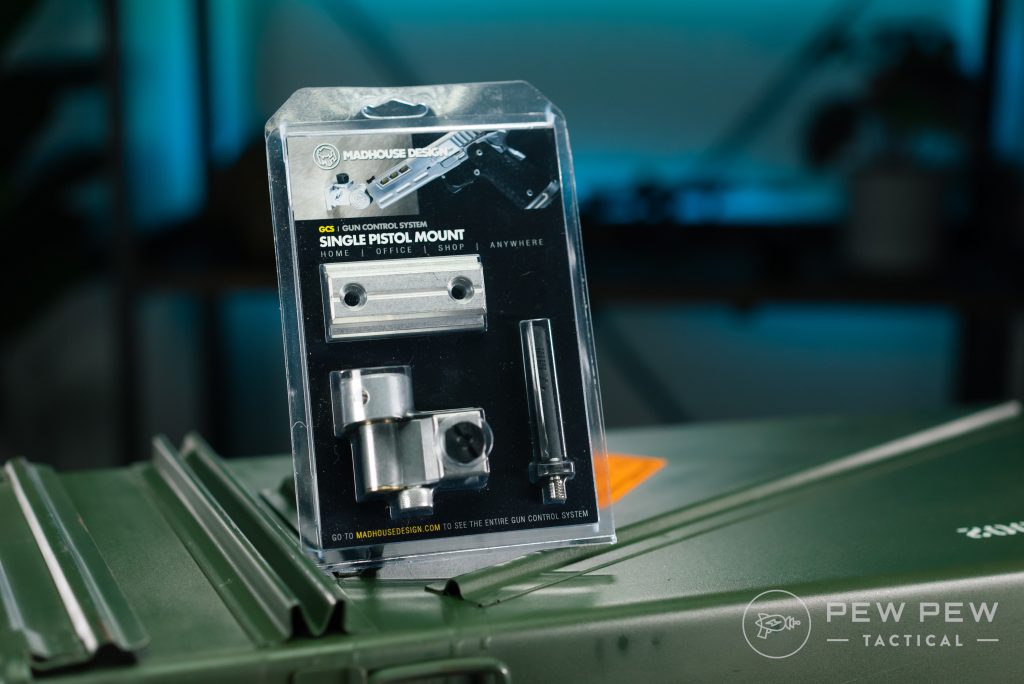 Gunvault Speedvault SV500 sounds really cool on paper but there are some drawbacks.
It is a quick access safe that is well made, but it's a bit small and doesn't allow for a wide range of firearms if you have extended magazines or red dots or lights on your gun.
When I tried to use it with my Glock 19, placing it so that enough is exposed for me to get a really solid grip on the gun also means the Magpul magwell is hitting the control buttons on the inside when the lid is closed.
This prevents it from accepting my code and I had to use the key to open the safe.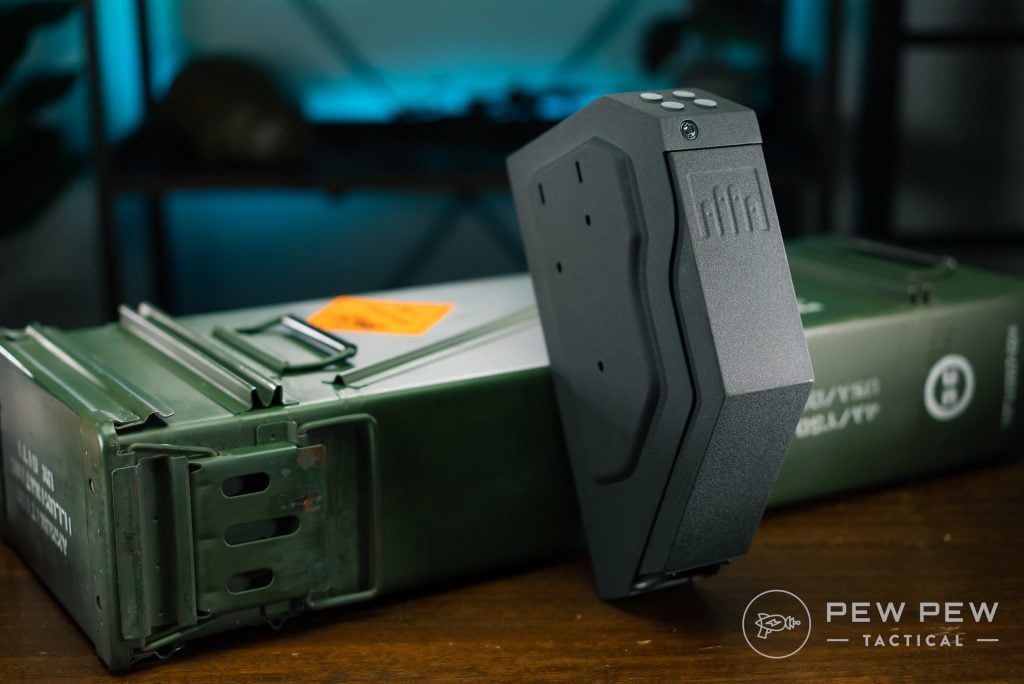 The keypad also has a delay built in that is very annoying. I can enter my four-digit code very quickly, faster than it will accept it.
I have to either slow down or reenter the last two digits of the code for it to be accepted. For a quick access safe, that's not the best feature.
Overall though, as long as you know the limits of the safe, it's a solid unit. Anyone truly motivated will get it open, but it's great for safety and keeping a gun quick at hand.
Leatherman Raptor Rescue Shears complete the box and I really love these. I've wanted a set for a long time so getting them in the box was pretty cool for me.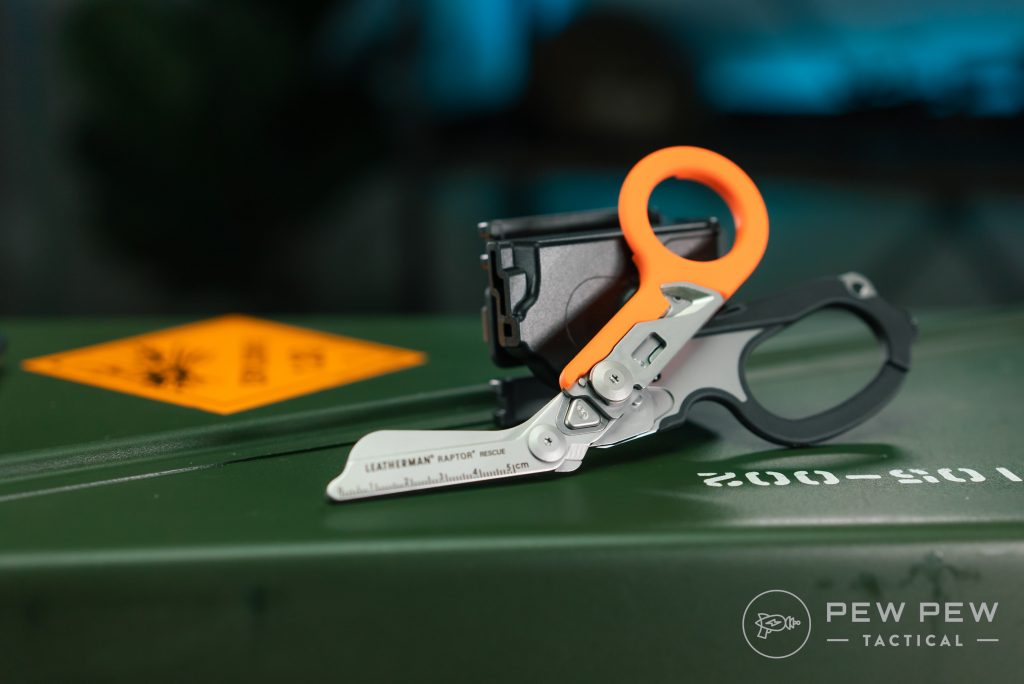 A true multitool these have a ring cutter, O2 tank wrench, seatbelt cutter, and trauma shears all in one package.
Mine is going in the car as part of my vehicle emergency kit.
Value
On paper, both boxes deliver well over their cost in value. At the time of writing this, I put the October crate at about $455 retail value and the April crate at around $505 retail value.
Some quick math on the lower tier boxes also shows they at least break even.
Thinking about tax and shipping, if you bought those items one by one you're coming out nicely ahead with the crate.
The best value if you really want to break it down would be a year's worth of the General tier crates since you get the $200 off and free shipping.
But since these are grab bags of stuff…you don't really know what you're getting and if you'll get the full value out of each item.
I don't think I would buy these for myself, but as a gift for one of my brothers — I could see it being pretty cool.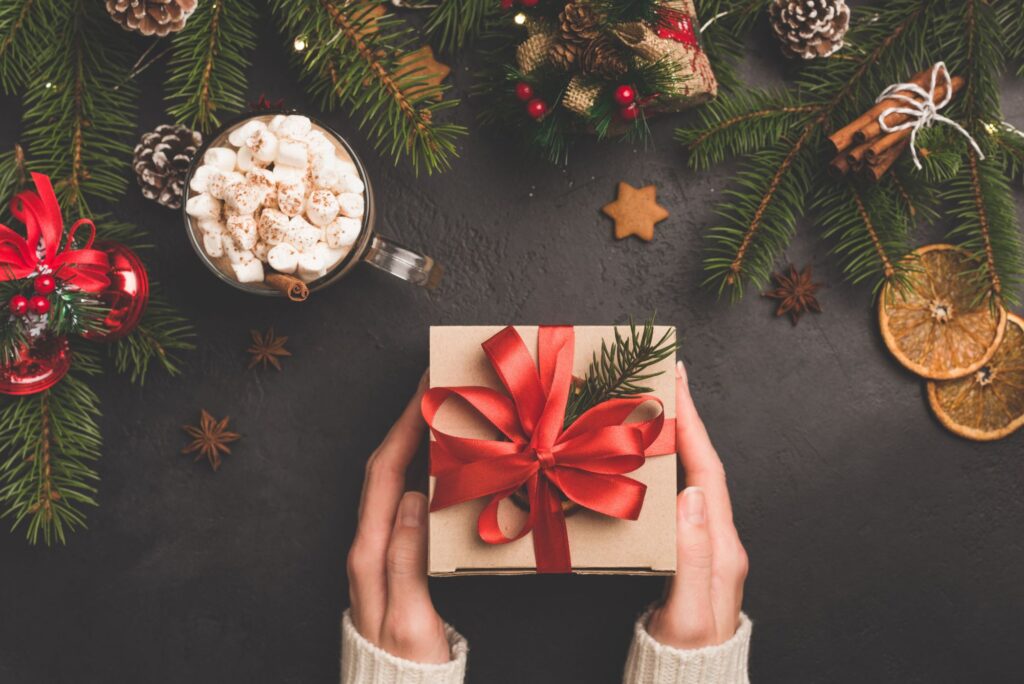 Especially if it was for one of my less-cool brothers that didn't already have rooms full of tactical and survival gear.
Conclusion
A lot of people really like these style of boxes, personally, I would never buy one for myself but my dogs LOVED their BarkBoxes that my sister bought for them for a year.
I could definitely see myself being pretty excited over getting a subscription like this as a gift.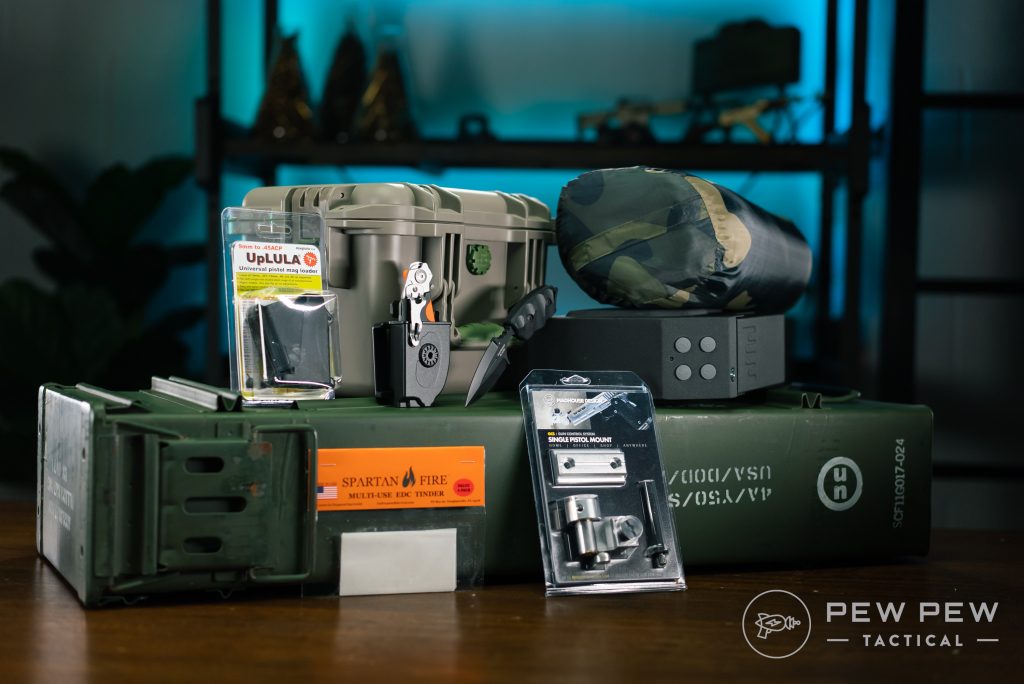 As the purchaser, I would feel good knowing that the giftee is getting a lot value out of it.
What is your take on boxes and crates like these? Let us know in the comments!! Want to do some more online shopping? Check out our recommendations on the Best Places to Buy Guns Online.