What is left to say that hasn't already been said about perhaps one of the most common military surplus rifles in the world?
I mean, whatever, if they can keep making new Spider-Man movies every three months then I can review an SKS in 2020. ¯\_(ツ)_/¯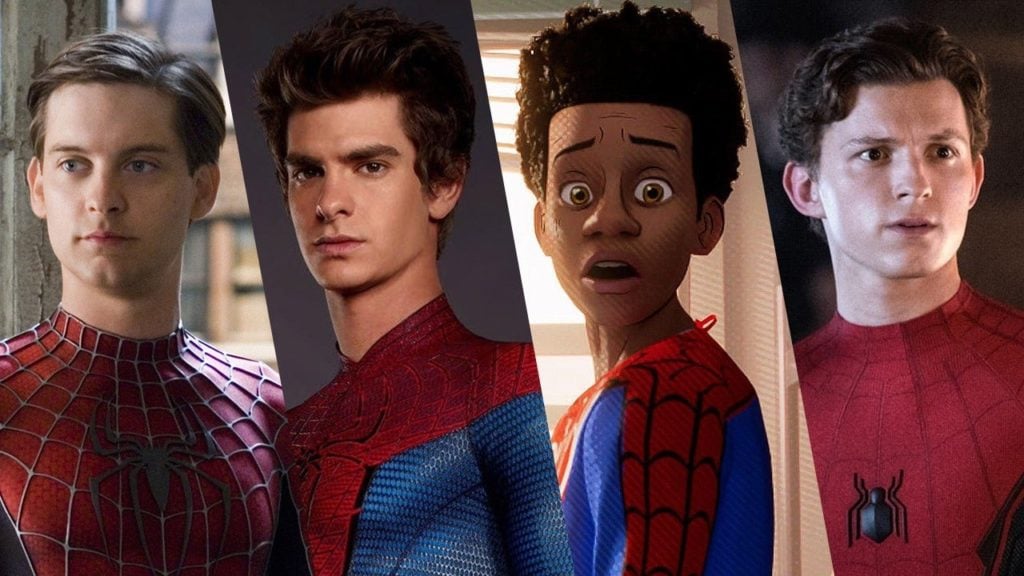 Check out our video review, or just keep reading–whatever floats your boat!
If you like this sort of content, subscribe to the Pew Pew Tactical YouTube Channel!
Chinese Type 56
Some of you already probably know that I'm a bit of a nerd when it comes to milsurp stuff, and I'm always stoked anytime the chance to cover guns with a little bit of character and patina crops up.
So it worked out perfectly that Palmetto State Armory appears to have imported what I imagine is a shipping container full of Chinese Type 56 carbines–which are essentially a Chicom clone of Siemonov's well-known SKS.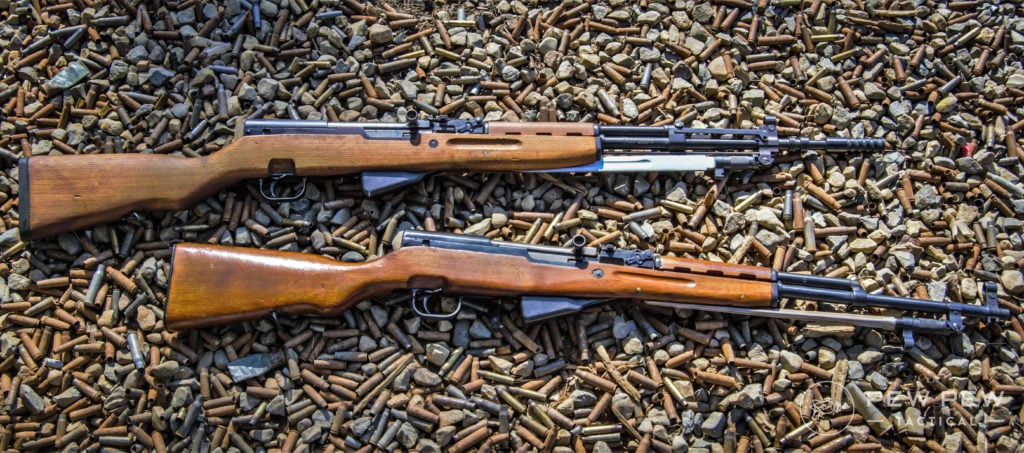 Apparently directly traceable to China's Jianshe 26 small arms factory and quote, "stored in a neutral country which allows them to be imported," PSA themselves have stated that the guns run the gamut condition-wise.
With some featuring only minor signs of use, while others look like they've been used to bludgeon someone to death.
A few even feature personalized artwork carved into the wood by their previous owners–so each purchase is basically like gambling for Fortnite skins in real life or whatever.
499
at Palmetto State Armory
Prices accurate at time of writing
Prices accurate at time of writing
Of course, considering the rifles have been in storage for a few decades, this means they're going to be absolutely oozing with nasty ass cosmoline that you'll need to remove before they're safe to fire again, and you can check out our experience in doing just that here.
A Bit Of History
The original Russian SKS was developed by Sergei Simonov and was designed to take advantage of the Soviet's adoption of the M43 7.62X39 intermediate cartridge.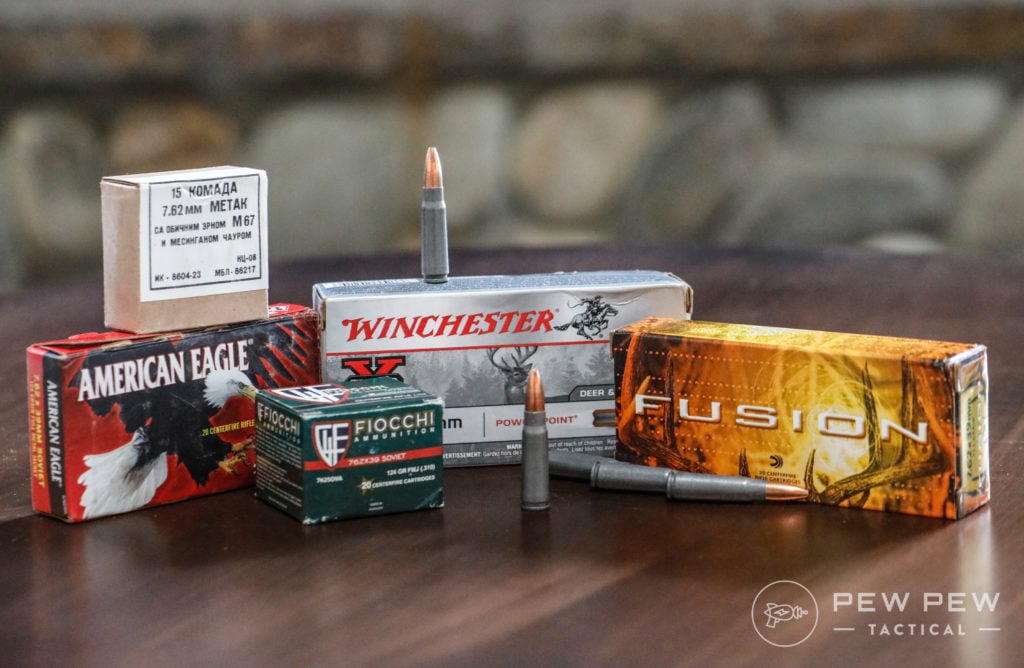 Much less powerful than the 54R fielded by infantryman and machine gunners, but a significant step up from the pistol calibers found in Soviet submachine guns.
Allegedly, the SKS saw some very limited or experimental use with Russian frontline units near the end of the war in 1945, but not in any kind of significant numbers.
Although it was ultimately replaced by Kalashnikov's OG AK-47, the SKS became quite popular with a number of Soviet satellite states as the Soviet Union exported the technical know-how (and in some cases the parts themselves) to Communist militaries the world over.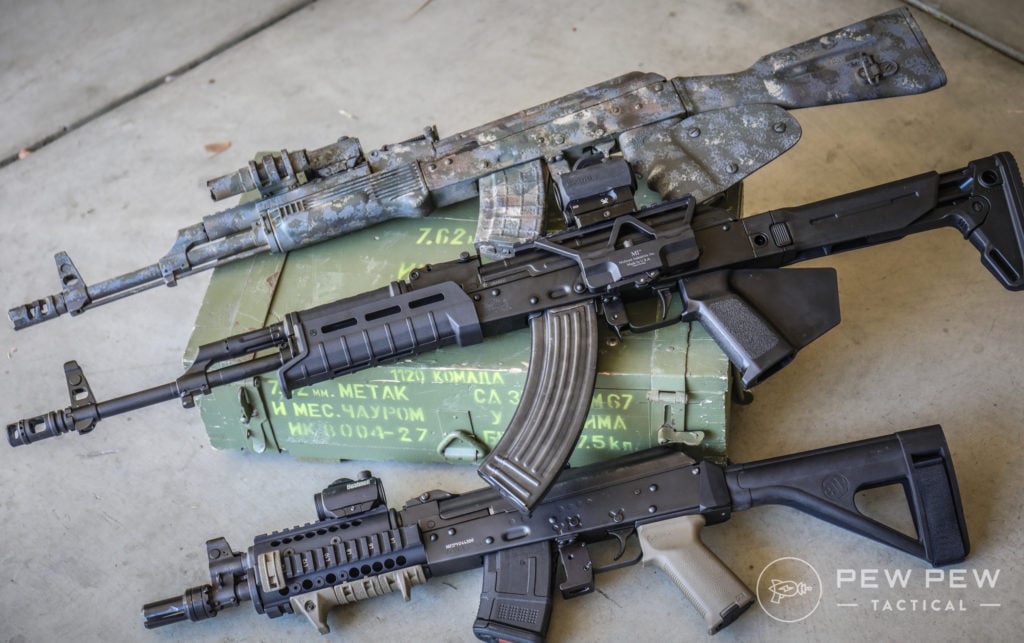 The Chinese themselves would go on to produce millions of Type 56 carbines, which is exactly where our 3 you see here come from.
From front to back, you've got your hooded front sight and barrel with no muzzle device, an under-folding 'spike' type bayonet that's essentially a long flathead screwdriver that will still absolutely murder your gooey bits, your gas tube, and handguard assembly, the rear sight block, your bolt assembly, trigger assembly, and the rifle stock itself.
Two of the three Type 56s we got from PSA are on the "beat to shit" side of the spectrum–but that's honestly rad as hell if you're snagging one for the neat historical value rather than to brutalize it into some demented hunting carbine.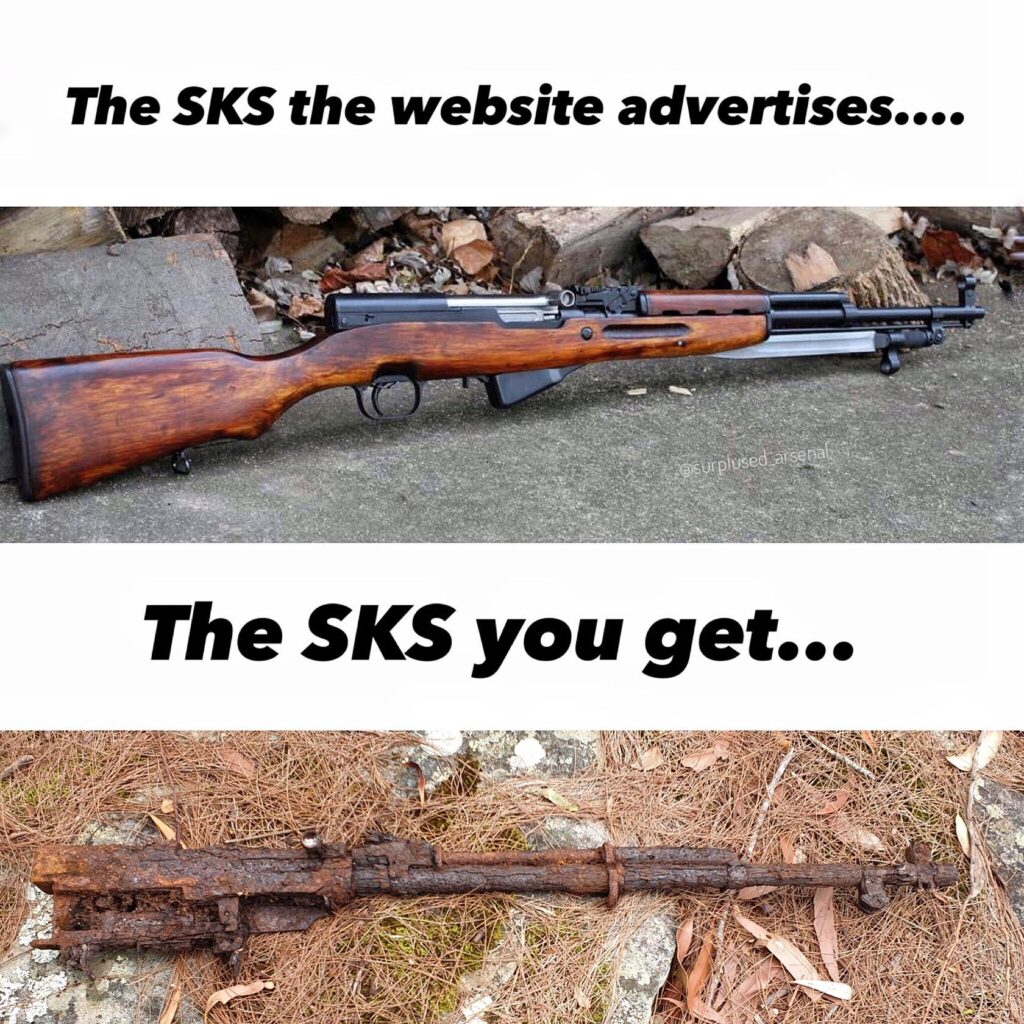 The third SKS we got is in really pretty impressive condition considering it came from the same source. So while PSA isn't offering hand select, you still have the chance of getting a great wall hanger.
Ergonomics wise, the first thing you're going to likely notice when handling an SKS for the first time is just how… dated the design feels.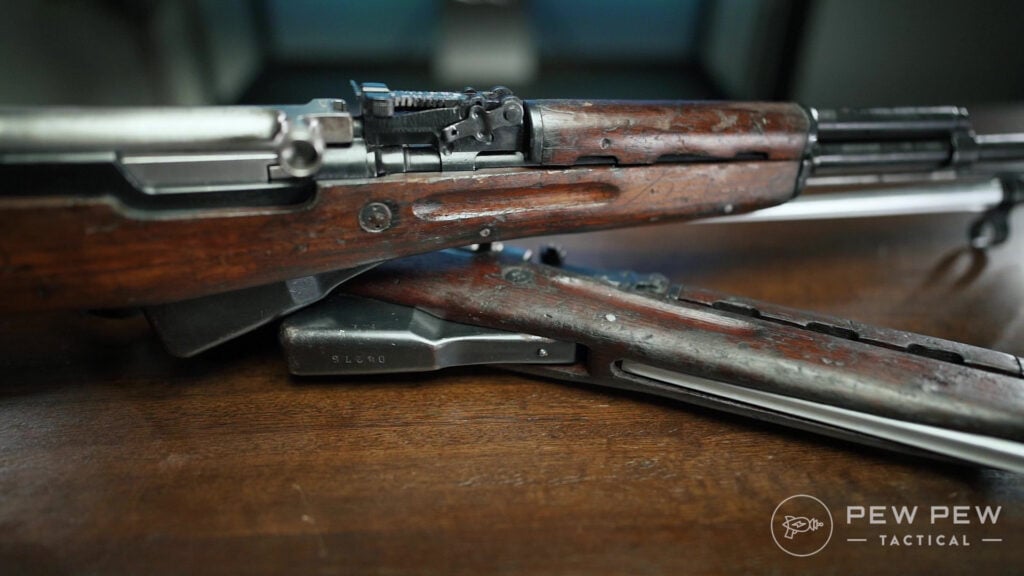 I mean yeah, no kidding right? It's a 75-year-old design, but if you're mostly used to firing guns produced within the latter half of the past century, you'll know what I mean.
For me, what stands out the most is the very… bizarre length of pull considering the rifle's overall length. The buttstock itself feels significantly shorter than what you'd expect from a standard rifle.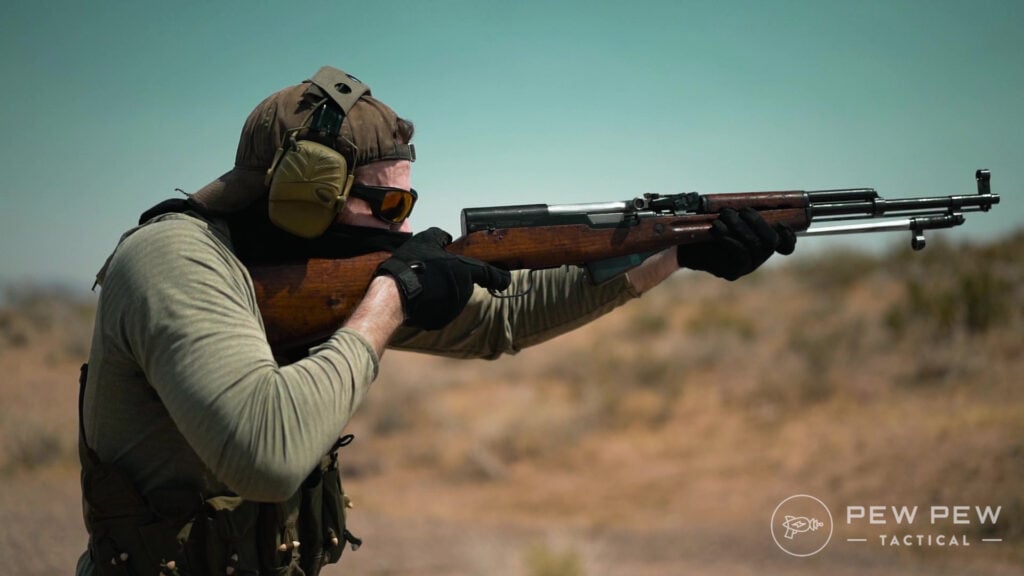 While the optimized length of pull is obviously supremely subjective and varies person to person, having a whole 3 feet of gun hanging off the front while you've got the stock crammed in real close like a weird rat person just feels funky as hell.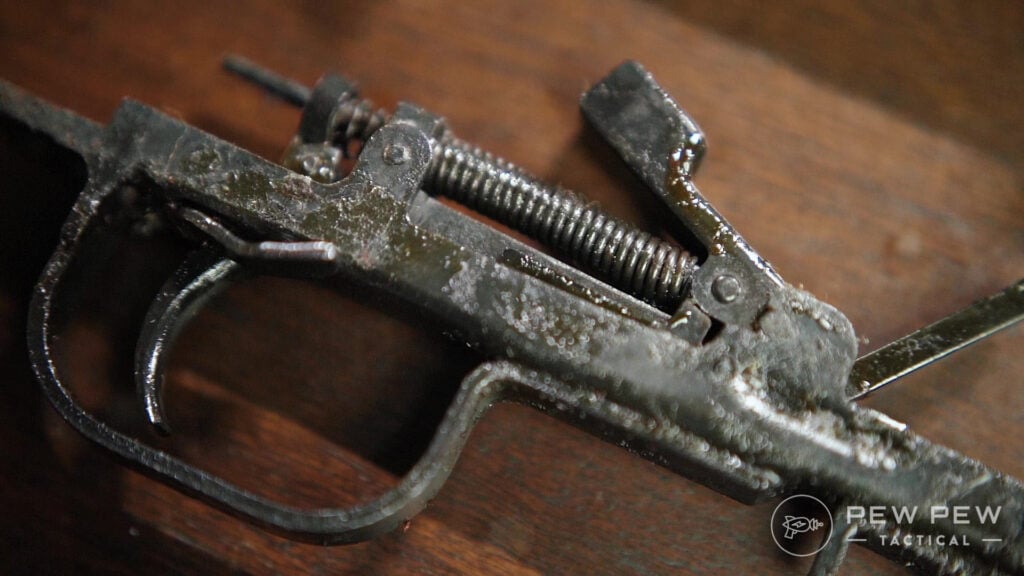 I have to imagine these wouldn't have been fun to field if you happened to be a lankier soviet conscript, but so it goes.
The 10-round internal magazine can be fed through stripper clips or individually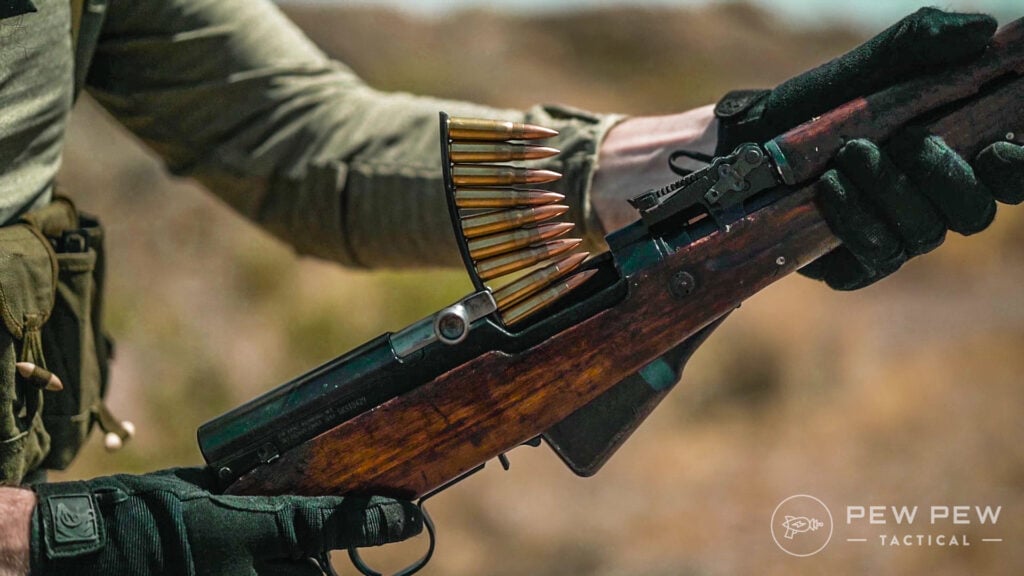 But you'll likely need to play around with whatever clips you've got to ensure they actually work with your rifle considering the huge amount of tiny variances that can occur considering all of the different countries producing SKS stuff.
We snagged some new SKS stripper clips and encountered the usual issues that SKS owners have been maneuvering around for years.
Clips that don't fit into the notch on the bolt, clips that were way to tight, some that wouldn't hold rounds at all because of poor leaf spring tension, the list goes on.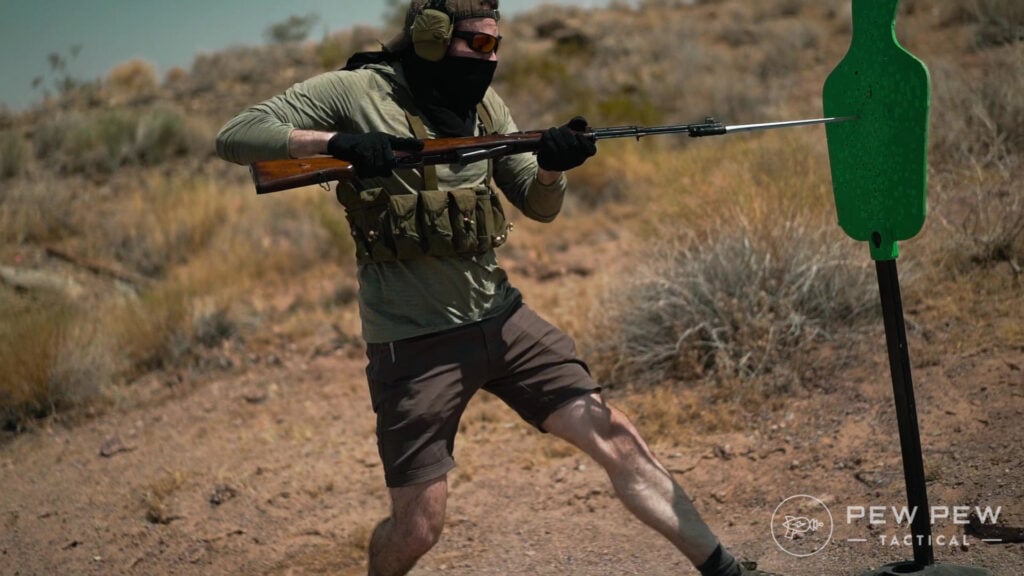 These are all reasonably easy fixes if you're so inclined to go hunting for that information, but we, unfortunately, didn't troubleshoot-flowchart ours beforehand. Yolo.

There's definitely a bit of a learning curve to stripper clips, especially if you're going to be drawing them out of a period SKS Chicom rig with the absolutely abysmal wooden toggle closure systems.
But I also realize how dumb it sounds to be retroactively critiquing prole kit considering the immense amount of armed conflict both the SKS and likely the gear issued with it have seen worldwide.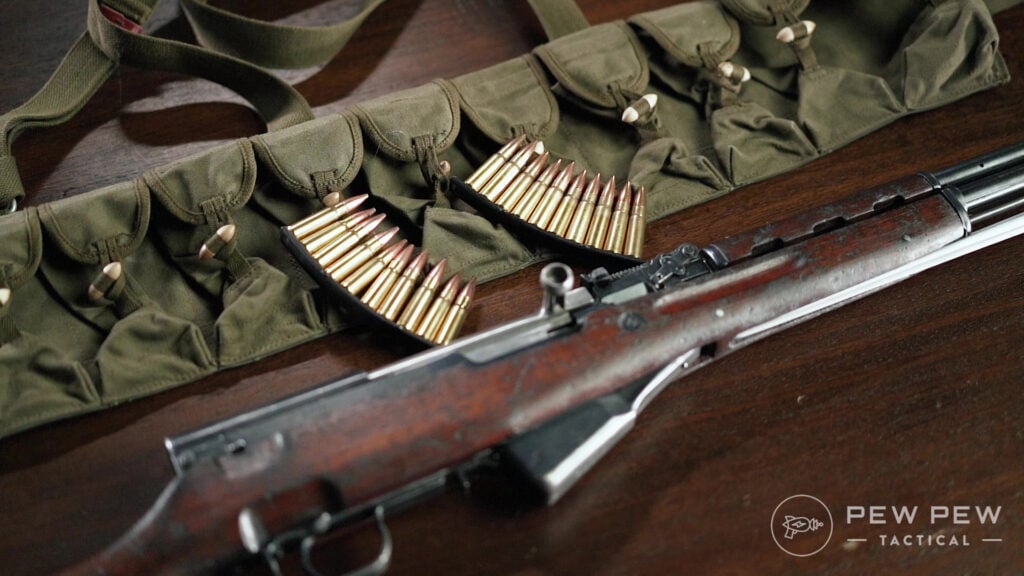 Just because its unfamiliar doesn't mean its inherently bad.
Range Report
Out to the range! It should be noted that given the state of the rifles, we didn't bother shooting groups as that's probably not why anyone's bothering to snag an ancient commie gun.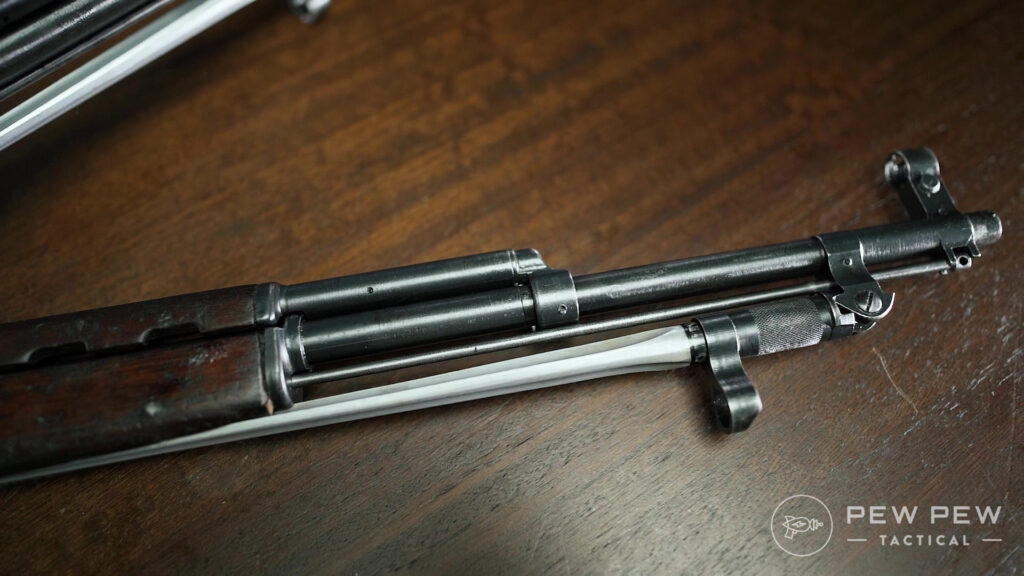 We were primarily focused on function–and we were stoked when both rifles we took with us to the desert fed and fired just fine, stripper clip struggles aside.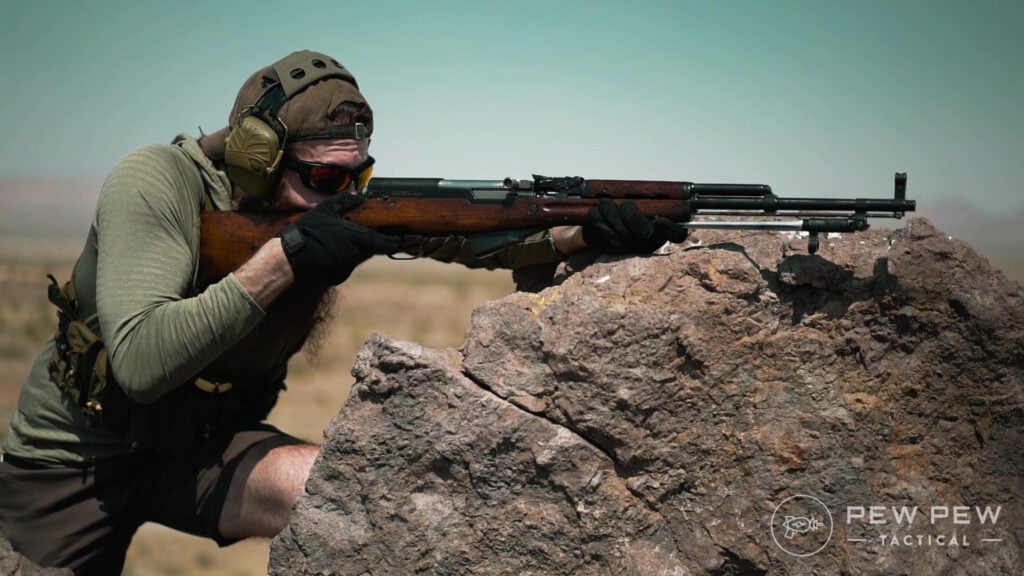 We did, however, observe that one of the guns was shooting significantly above its iron sights, but that's likely due to the irons needing to be adjusted–though we suspect some errant barrel cosmoline might be at play with some of the rare flyers we experienced.
Again, they're reasonably minute-of-bad-guy accurate out to about 150-200 yards or so, and that'd likely clean up pretty well if you gave them a more thorough internal cleaning than our basic "restore function" pass at cosmoline removal.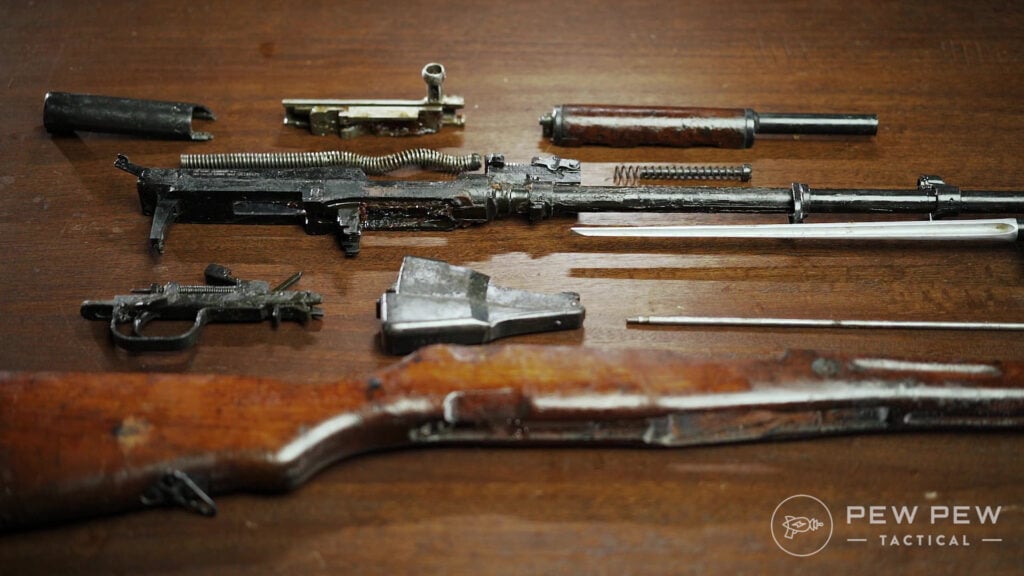 The rifle's safety is located just above the trigger guard, and a quick flick of the firing finger can switch the rifle on and off safe pretty quickly–something the AK series of rifles lacks even today on modern iterations.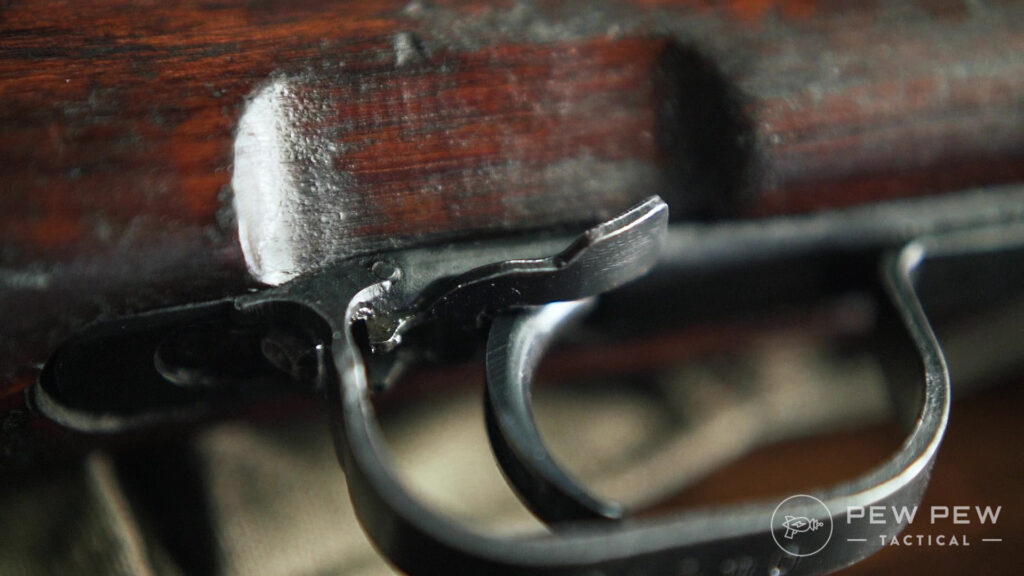 In terms of actual operation, they function just fine and are about what you'd expect considering the territory you're in.
Recoil is obviously a bit sharper than a standard AR-15 thanks to that chunky ass 7.62×39 cartridge, and the lack of a muzzle device means that most of the impulse is going to be upwards.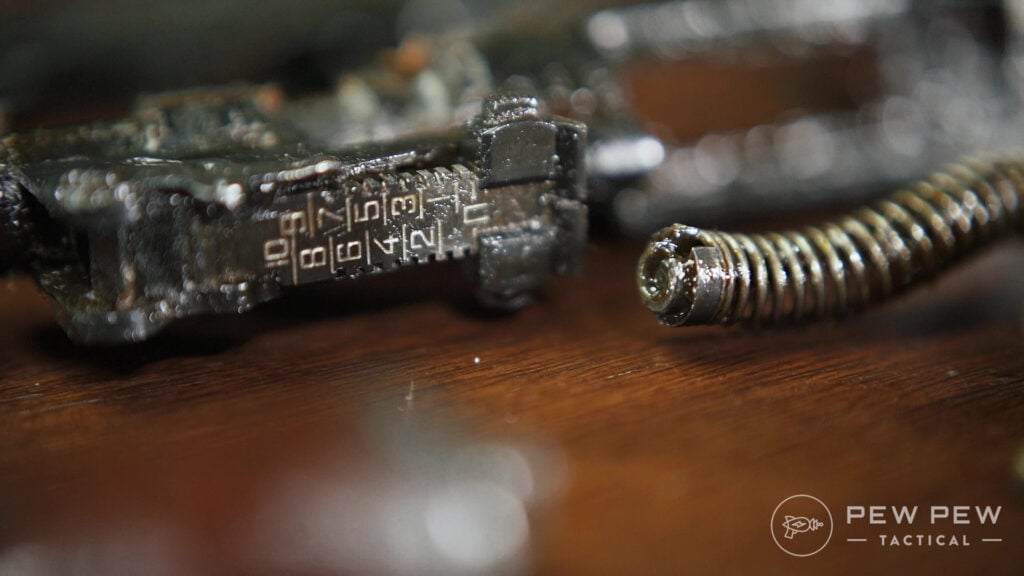 You'll need to get comfortable with mitigating that climb and keeping your irons on target if you're firing quickly.
I also found that I wanted to punch my support hand out real far forward and C-clamp over the top handguard to add a bit of stability considering the real short length of pull, but doing so actually blocks your iron sights entirely, so… RIP.
Parting Shots
Quirks aside, the Type 56 is a super fun plinker if you're into military surplus rifles that you absolutely don't have to feel bad for actually shooting.
499
at Palmetto State Armory
Prices accurate at time of writing
Prices accurate at time of writing
As the condition PSA is selling them in puts most of them firmly in the "Hey, this thing's pretty neat!" category.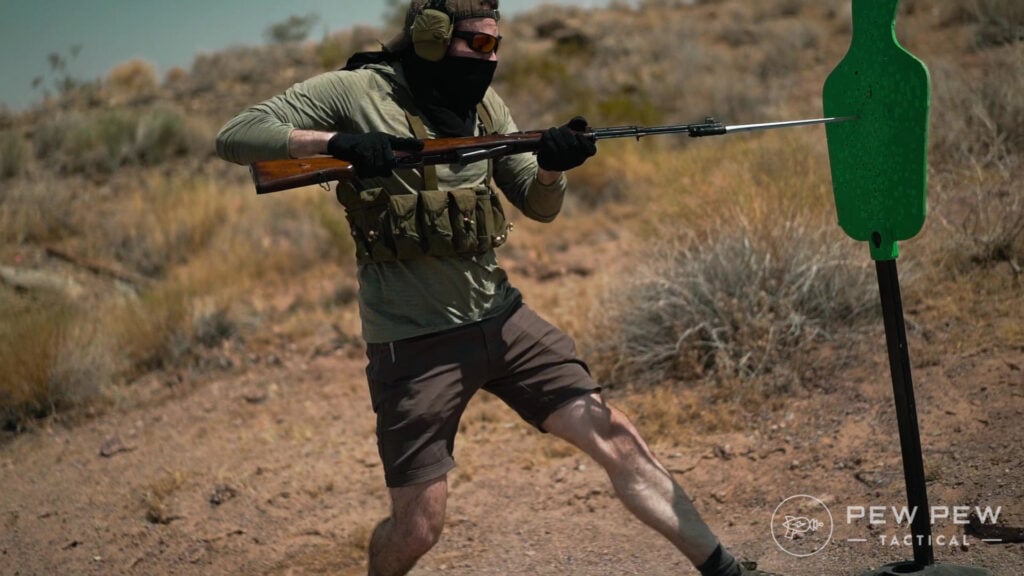 I'd even go as far as to say they're great project guns if you're looking for a way to learn the ins and outs of cleaning disgusting grease from every conceivable nook of a rifle–even if your overall plan is to sacrifice the remains to the Tapco god when it is all said and done.
What SKS do you have? What SKS do you want? Let us know in the comments! For a deeper dive on the SKS and some interesting variations, take a look at our review of the Norinco & Yugoslavian SKS!