The Remington Model 700 is the bolt action equivalent of the AR-15 when it comes to aftermarket accessories and customization options.
With over 6 million Model 700's in circulation it is no wonder that the custom parts market is so big. Everything from stocks to custom actions to barrels and triggers are available to help make your Model 700 the most accurate hunting, benchrest or PRS rifle on the firing line.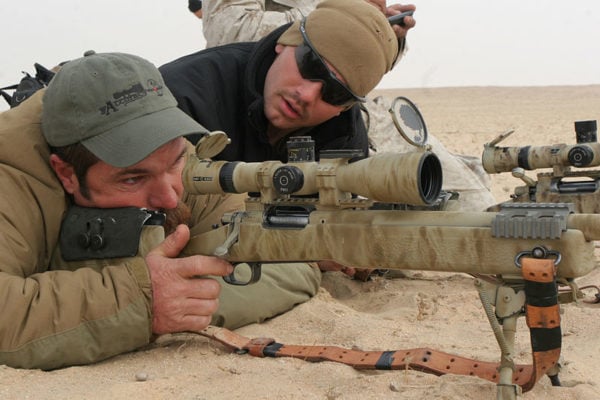 If we ask gunsmiths, shooters, or custom builders what the most critical piece of the accuracy puzzle is, most will tell you 80% or more of a rifle's accuracy potential comes from the barrel.
However, to realize the full potential of that awesome tube you have screwed to your action, you need a great trigger as well.
We'll cover things to look for in the perfect trigger for you…plus our recommendations that span different budgets.
Trigger Considerations
There are really three things to consider when shopping for a trigger upgrade for your Model 700. While they are all equally important, what aspects of your trigger you might want to focus on depending on your intended uses.
Plan on hunting a lot in the rain and snow? You might want to forgo some pull weight for some extra durability. Only want to use your rifle as a benchrest gun shooting for tiny groups? Then pull weight and adjustability will be paramount for you.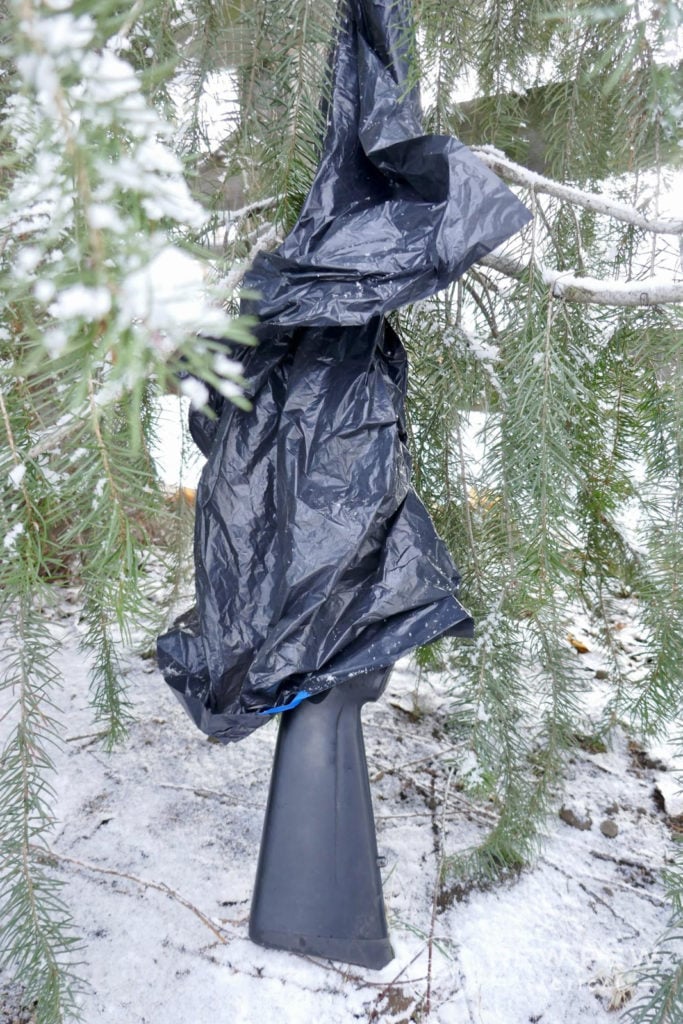 Only you will know what exactly is best for your needs – but for your consideration, these are the three important things to think about when looking at a new trigger.
Durability and Corrosion Resistance
You want a trigger that resists nature's constant struggle to rust, corrode and break your trigger group. Look for a trigger unit that is stainless steel or anodized aluminum.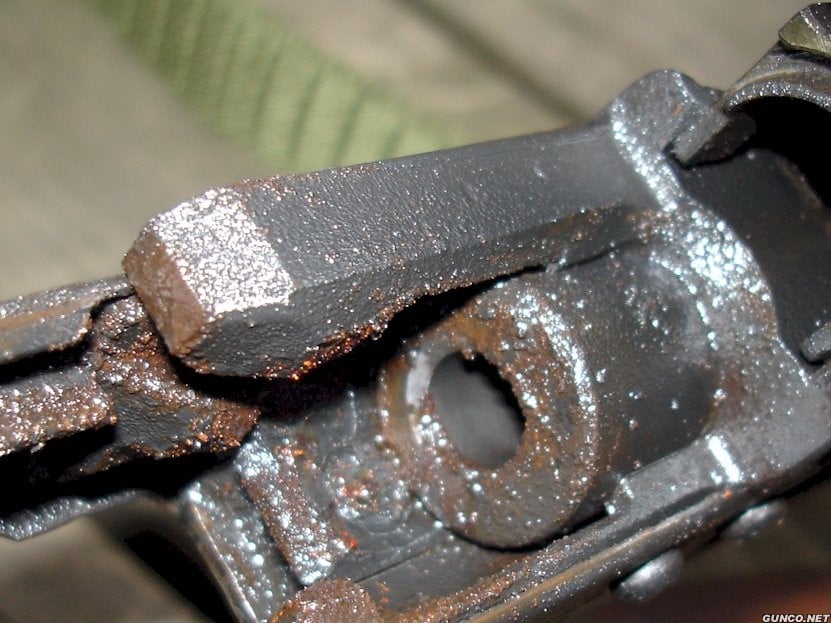 Be sure it is easy to clean and adjust. A trigger that is hard to clean will be less likely to maintain a consistent pull weight and dirt, dust, and crud can negatively affect the function of the safety mechanism.
Pull Weight
If you are upgrading your trigger you are likely doing so because you want a lighter pull. For a rifle whose primary purpose is hunting or casual shooting a trigger that will adjust down to about 2.5-3 pounds will work just fine.
In a survey of the top 150 shooters in the PRS and NRL the vast majority favor a trigger with a pull weight of .5 to .9 pounds. For a shooter looking to jump into the competition world, look for a trigger that is capable of reliable and safe functioning at very low pull weights.
Style of Trigger
Style is all about personal preference. You may want a curved trigger or a flat-faced trigger. Maybe you prefer the option of being able to add a special trigger shoe so you can customize the feel just for you.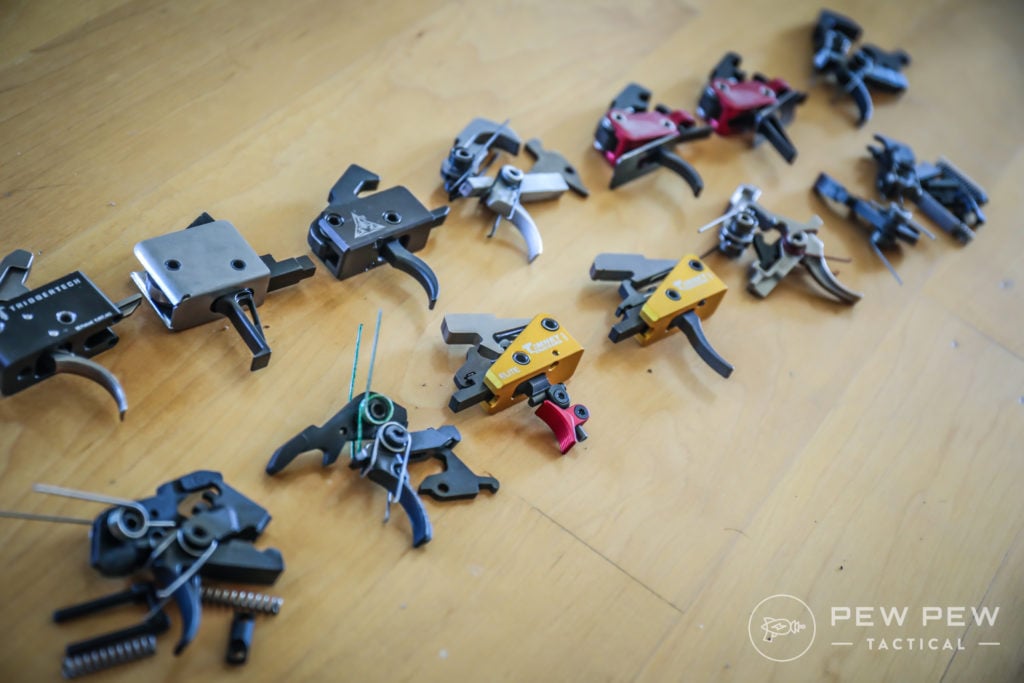 Most aftermarket triggers will be drop-in units, meaning that most any shade tree gunsmith can safely install a new trigger unit with a basic understanding of how to disassemble and work on a Model 700. By all means, if you are not sure how to safely install your new trigger, take the rifle to a competent gunsmith and have it installed correctly.
Best Remington 700 Triggers
This is a basic drop-in trigger available for both right and left-hand rifles. The trigger is available as a set pull weight from 1.5 pounds to 4 pounds or fully adjustable for sear engagement, over travel and pull weight.
150
at Brownells
Prices accurate at time of writing
Prices accurate at time of writing
Plus, the trigger assembly has the safety mechanism included and the trigger cannot move when the safety is engaged.
For a basic trigger upgrade to improve feel, consistency and safety the Model 510 is a good place to start.
The Calvin Elite Two-Stage trigger shares the same construction and features of the Calvin Elite but in a two-stage variation.
210
at Brownells
Prices accurate at time of writing
Prices accurate at time of writing
A two-stage trigger allows a shooter to stage the trigger before the final break. As such the first stage is adjustable from 8 ounces to 1.5 pounds and the second stage can be adjusted from 8 ounces to 2 pounds.
These are meant for those competing in the PRS world or bench rest matches and must be used with caution in the field because they can be adjusted for such a light pull weight. The safety mechanism is the same and prevents all trigger movement when engaged.
Triggertech brings two major technologies to the Remington 700, Frictionless Release and CLKR adjustment.
185
at Brownells
Prices accurate at time of writing
Prices accurate at time of writing
First, let's look at Frictionless Release Technology. Quite simply, most triggers rely on a sliding friction system to drop the hammer when the trigger is pulled. The Triggertech utilizes a free-floating roller that is captured between the sear and the trigger. This allows for a very precise trigger and consistent trigger pull.
The CLKR Technology component allows a shooter to easily and precisely adjust the trigger to their liking with a detent and set screw that provides tactile clicks as one is adjusting the trigger. It is designed to withstand over tightening and if the set screw is removed the trigger operates at the low end of the pull range.
Triggertech offers several trigger options, but there are two that are of most note.
The Special is a drop-in, single stage Model 700 upgrade with some internal hand refinements over the most basic Triggertech trigger and an adjustment range of 1 pound to 3.5 pounds in 1 ounce increments.
Both right and left-hand triggers are available and can be ordered with or without a bolt release.
The Diamond is the top-line Triggertech offering and really belongs in the realm of the benchrest and target shooters.
270
at Brownells
Prices accurate at time of writing
Prices accurate at time of writing
This trigger is adjustable from 4 ounces to 32 ounces. From 4 ounces to 9 ounces the adjustment increments are 0.2 ounces. From 9 ounces to 32 ounces the increments increase to 1 ounce.
It's hard to beat that level of adjustability!
Jewell is a name that has been around precision shooting circles for over three decades. In fact, they claim that Jewell triggers are used by more shooters that all the other aftermarket triggers combined.
280
at Brownells
Prices accurate at time of writing
Prices accurate at time of writing
Regardless, the Jewell is a great option to upgrade your Model 700.
All parts are CNC machined stainless steel and the adjustment screws are in nylon inserts to ensure that your adjustments stay put without having to use any thread locker.
The HVRTSBR (Hunting Varmint Rifle Top Safety Bolt Release) model is pre-set with a 1 pound pull weight. It can be adjusted from 1.5 ounces to 3 pounds. Additionally, the trigger can be adjusted for over-travel and sear engagement.
For a proven design for your Model 700, check out the Jewell trigger for your upgrade.
What's your take on the Jewell?
The Rifle Basix triggers for the Model 700 can be ordered in several different pull weight ranges. They are designed to be a drop-in unit and require no additional gunsmithing for installation.
175
at Brownells
Prices accurate at time of writing
Prices accurate at time of writing
The trigger housings are CNC machined billet aluminum and the internal parts are all hardened tool steel. Triggers are available for right-hand actions only.
For rifles manufactured in 2006 and later be sure to order the "K" kit model for your rifle. These kits will include a safety lever and bolt release as part of the trigger package.
The L1 model is adjustable from 1.5 to 3 pounds; the LV-1 from 8 ounces to 1.5 pounds; the ERV-3 is adjustable from 4 ounces to 1.25 pounds; and the L3 from 2 ounces to 6 ounces.
For triggers that are rugged and appropriate for field and hunting use to the big, heavy benchrest gun, Rifle Basix has a trigger for you.
Final Thoughts
In every rifle shooting discipline, the only part of the gun that moves when you break a shot is the trigger. It only makes sense to invest in the style and type of trigger for your Model 700 that allows the bullet to start its journey to the target with as little rifle movement as possible.
A simple change to a better trigger can make your rifle shoot better than you ever thought it could.
Tell us about the trigger you're using in your Model 700 and the improvements you see in your shooting.
What trigger do you run in your Remington? Let us know in the comments! Need a great scope for your rifle? Take a look at the 9 Best Long Range Scopes! And don't forget one of the Best Spotting Scopes for your next hunt!