Got a prepper on your Christmas gift list this year? Has 2020 made a prepper out of you?
No matter what the deal is if you need to do some survival shopping, we got you covered!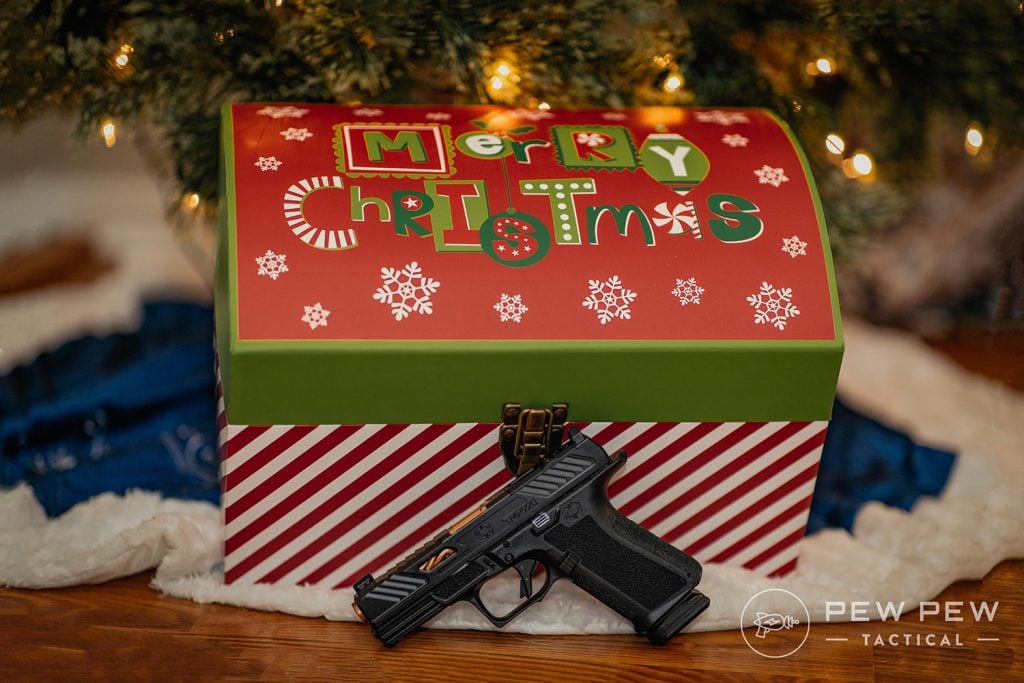 We're rounding up some of our favorite survival doo-dads, bug-out bags, how-to books, and more — so you're sure to find a great gift for every budget.
Everything on our list is something we've tested hands-on and maybe even bought for ourselves. There are no tactical toothbrushes here!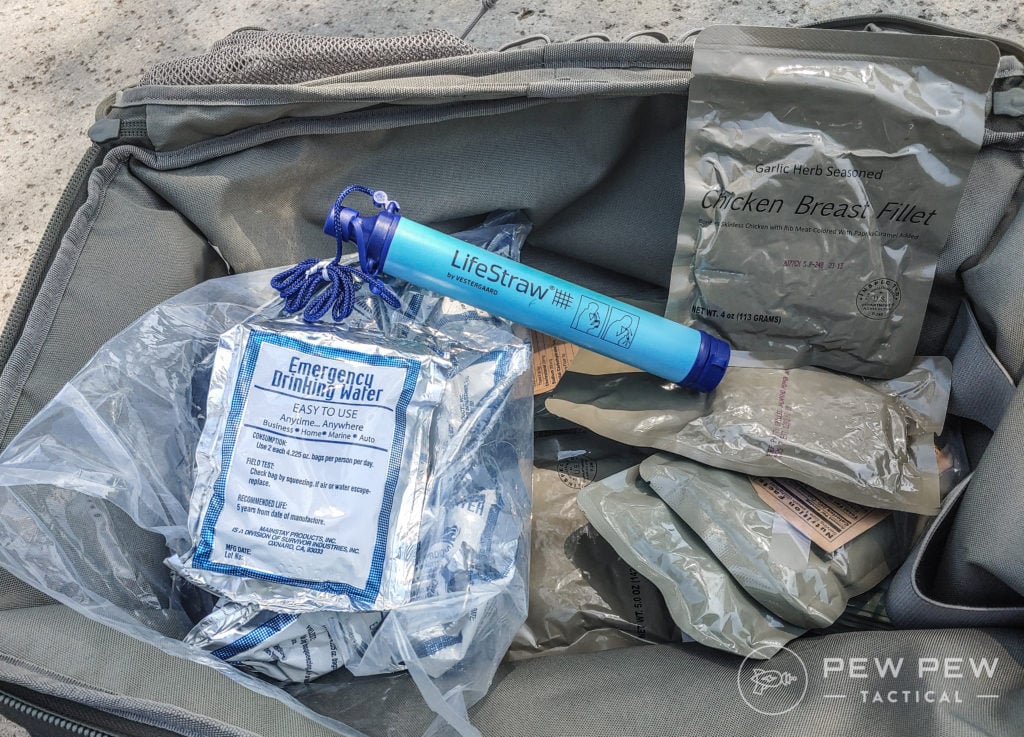 Not to mention, we're dividing up our list by stocking stuffers, best gifts for noobs, what hard-core preppers want, and more, so it's easy to shop for your person!
Ready? Let's boogie!
Stocking Stuffers for Survivalists & Preppers
These are all little things that your prepper will love!
Silica Gel Packets
Cheap and ever so useful, a pack of these little silica gel packets is sure to delight.
They can be thrown in with food supplies, in gun cases, and with just about anything else that you don't want moisture to ruin.
Gerber Impromptu Tactical Pen
Tactical pens are, in general, a favorite stocking stuffer of ours.
They're super useful to keep on hand since they pull double duty as a defensive weapon and, well…a ballpoint pen.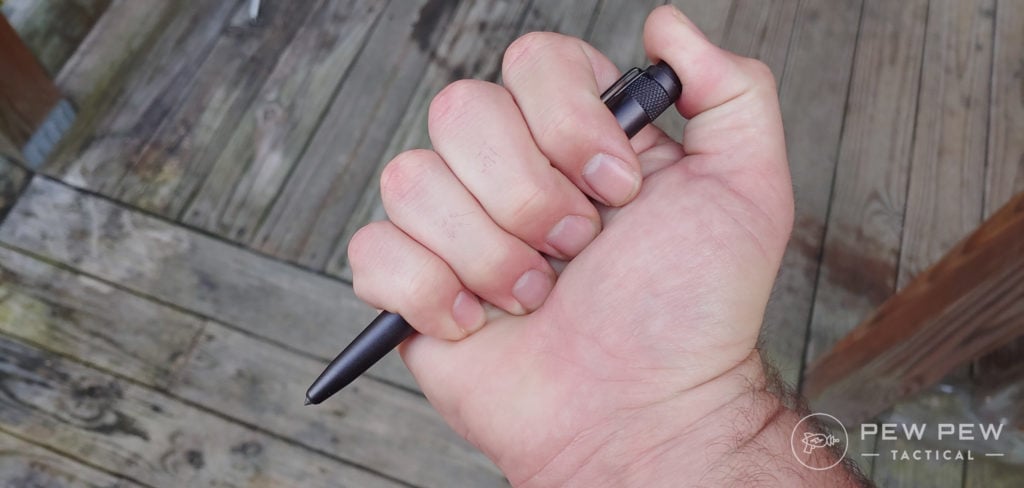 The Gerber Impromptu Tactical Pen is our favorite of the ones we've tested. It's made from machined steel with a seriously grippy texture and a robust pocket clip.
Oh, and it writes like a dream, too!
It's a little spendy, so be prepared for that price tag.
If the Gerber is a tad much, check out our hands-on tactical pen reviews for some other great pens!
Leatherman Wave+
Preppers of every stripe L-O-V-E multitools. Seriously, I have like six, and I'm always looking at new ones.
The Leatherman Wave+ is one of our favorites around here.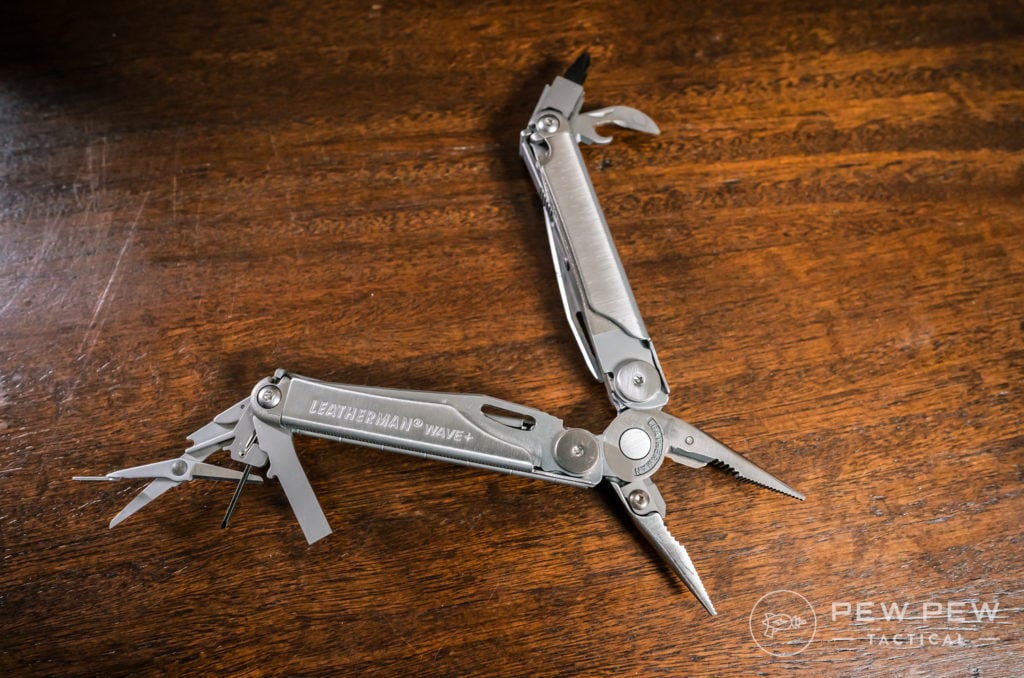 It packs a lot of functionality into a pretty small package, and it feels like a quality tool.
There's a reason Leatherman has been producing a version of the Wave since 1998.
Gerber Dime
If the Wave+ is a little bulky, the Gerber Dime might fit the bill a bit better.
I personally love Gerber's products, and with my tiny girl hands, the Dime fits me better than bigger tools.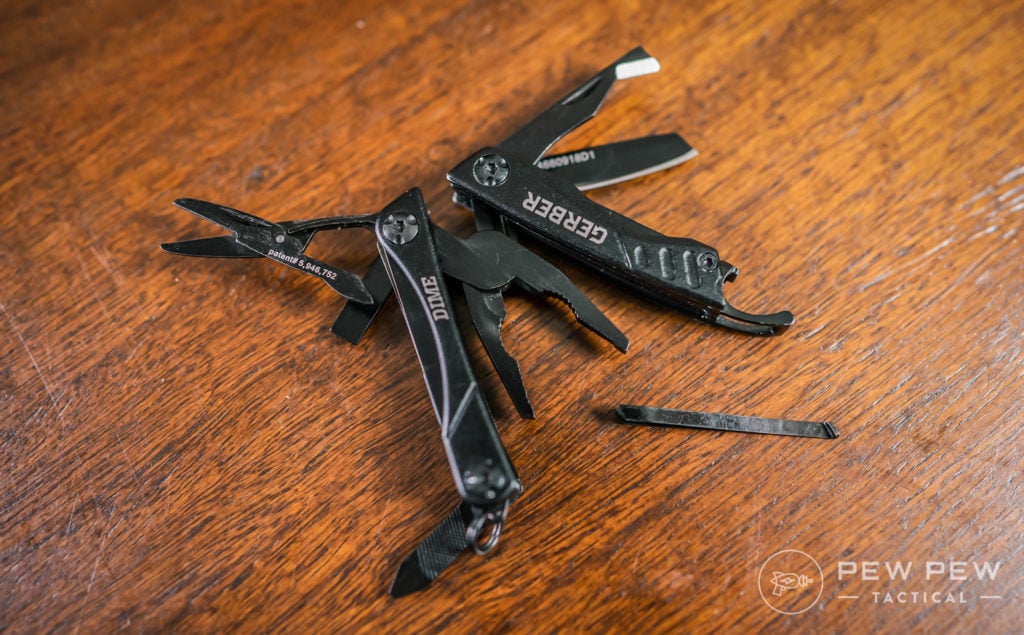 I also love that it comes with a specialized tool just for opening those pesky plastic clamshell packages…which is sure to make you Santa's Favorite Helper come Christmas morning!
Oh, and we have tested out a few other multitools if none of these strike your fancy!
Medical Gear Outfitters FatPack First Aid Kit
First aid supplies are a necessity, but they can be tough to pull together on your own. But that's where Medical Gear Outfitters comes in!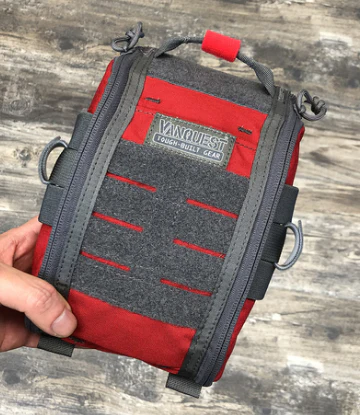 The Fatpack 5×8 First Aid Kit is a pre-made first aid kit that comes with all the essentials — trauma dressings, gauze, bandaids, antibiotic ointment, aspirin, scissors, CAT tourniquet, and CPR shield to name a few…
Basically, it's everything you need when things go bad.
Steripen UV Water Purifier Pen
Water — it's the source of life…and also the source of dysentery if you're not careful.
Rather than kicking it Oregon Trail style this Christmas, why not bestow your lucky prepper with the gift of purified water?
The Steripen UV Water Purifier uses ultraviolet light to kill off nasty little surprises in water.
But do note it's not the same as filtration, so dirt and grit will still need to be handled.
ThruNite TN12 2016 XP-L Tactical Light
We have run across A LOT of flashlights around here.
But one of our go-to's is the ThruNite TN12 2016 XP-L.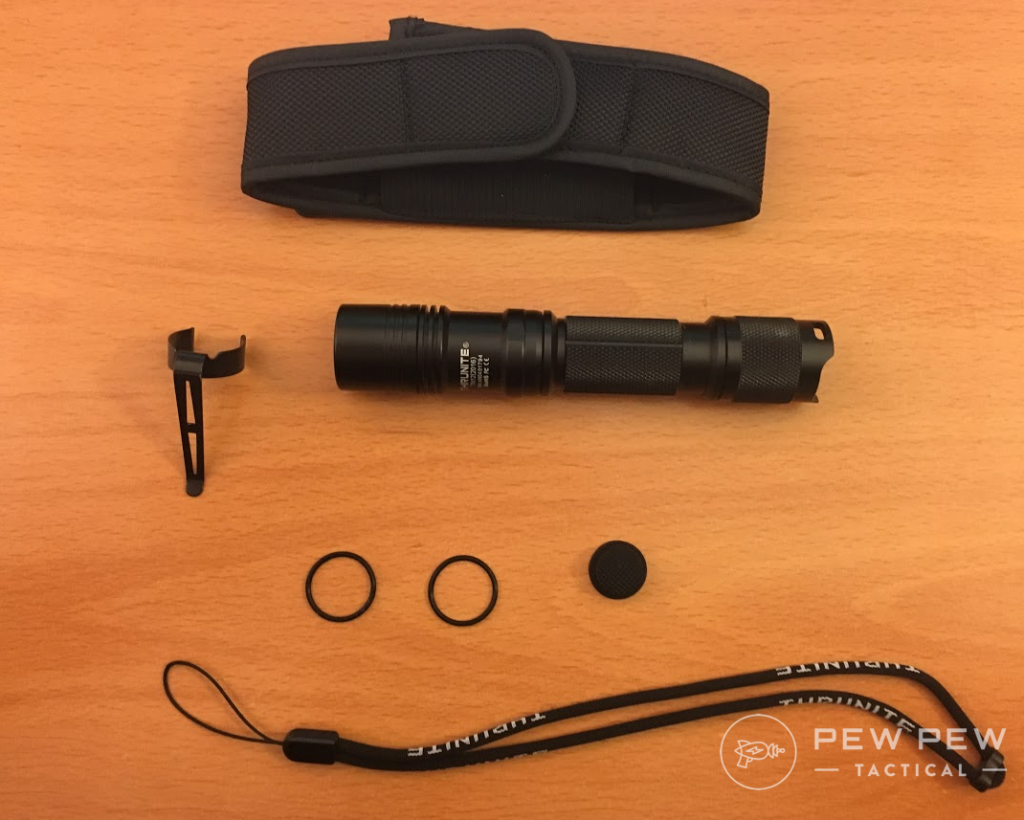 It's affordable, easy to power, and charge.
By the way, the light even has a pretty decent beam spread and range!
Of course, you can also check out our favorite tactical lights for more ideas!
CAT Gen 7 Tourniquet
We collect these things religiously, especially when they go on sale. You can NEVER have too many TQs, especially if you (or your recipient) go on adventures.
The CAT Gen 7 is one of the most popular tourniquets out there because it's easy to carry and easy to use.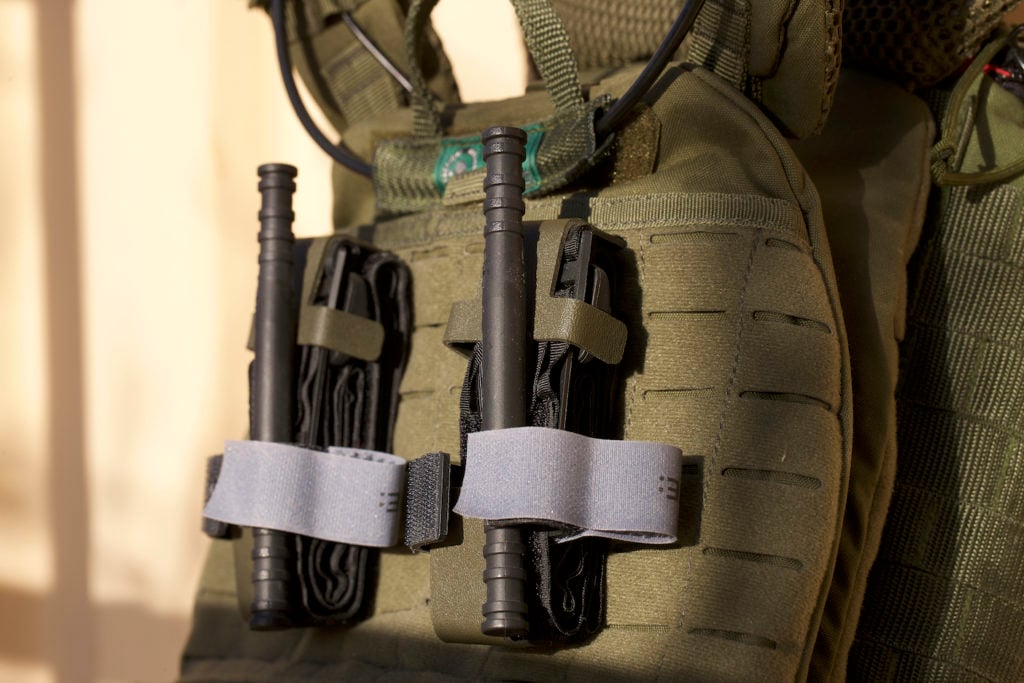 Worth noting — the real deal isn't cheap, but neither is a life (or a limb).
Don't get tempted by super-low prices since you'll probably be getting a low-quality knockoff.
Gifts for the At-Home Prepper
Is your prepper a homebody? Did they fortify their house against zombies?
Then they're going to love getting gifts that make it easier for them to bug-in!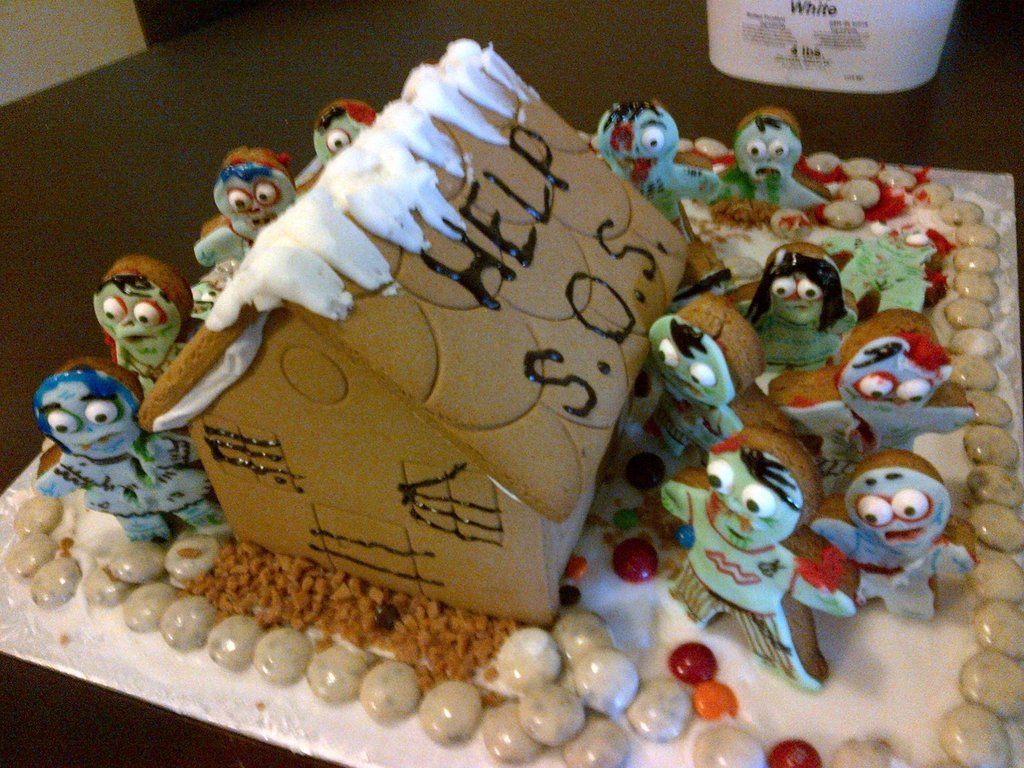 5-Gallon Stackable Water Containers
Live in a place where potable water isn't a guarantee?
Earthquakes, power outages, flooding, and other disasters can interrupt municipal water supplies and wells, so it never hurts to have a few gallons of clean water stashed away.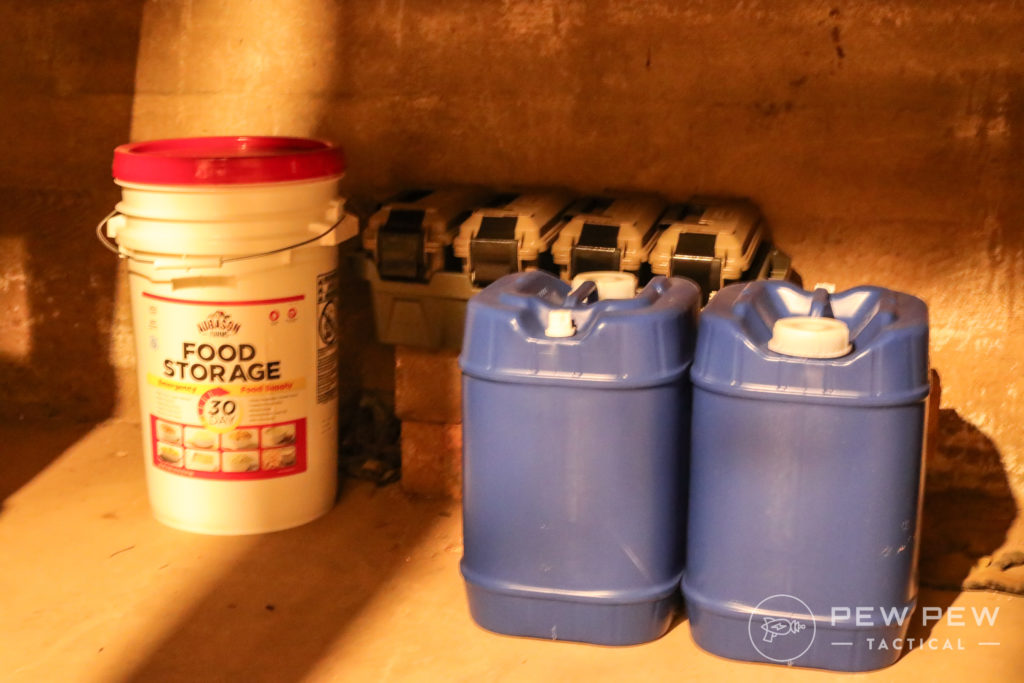 These 5-Gallon Stackable Water Containers don't take up much space, considering how much water storage they offer.
And they're also great for camping!
Augason Farms 30-Day Emergency Food Supply
The Augason Farms 30-Day Emergency Food Supply is one of the better meal options from our survival food taste-testing.
Spoiler alert, though: survival meals prioritize nutrition and ease of use over taste. :/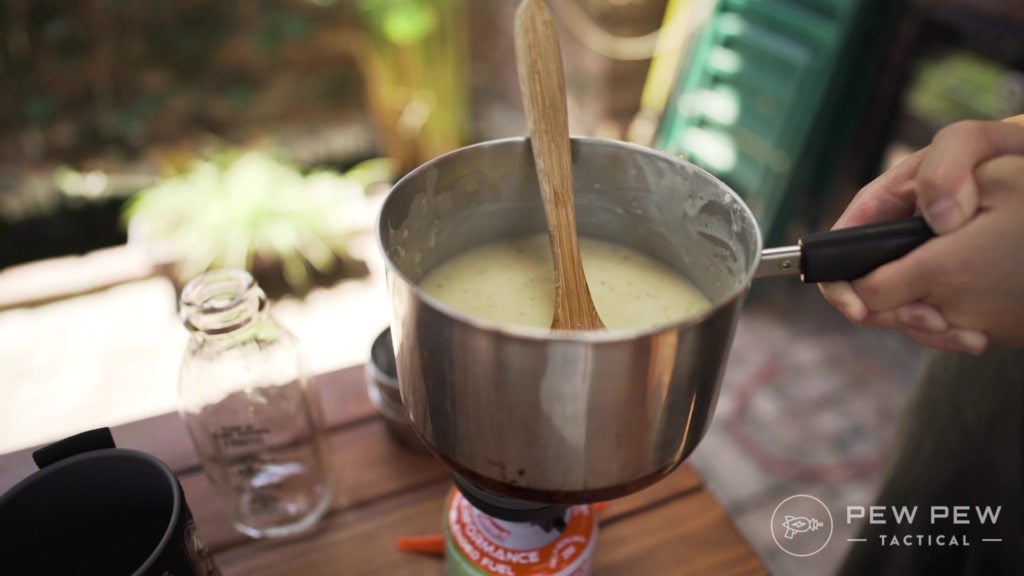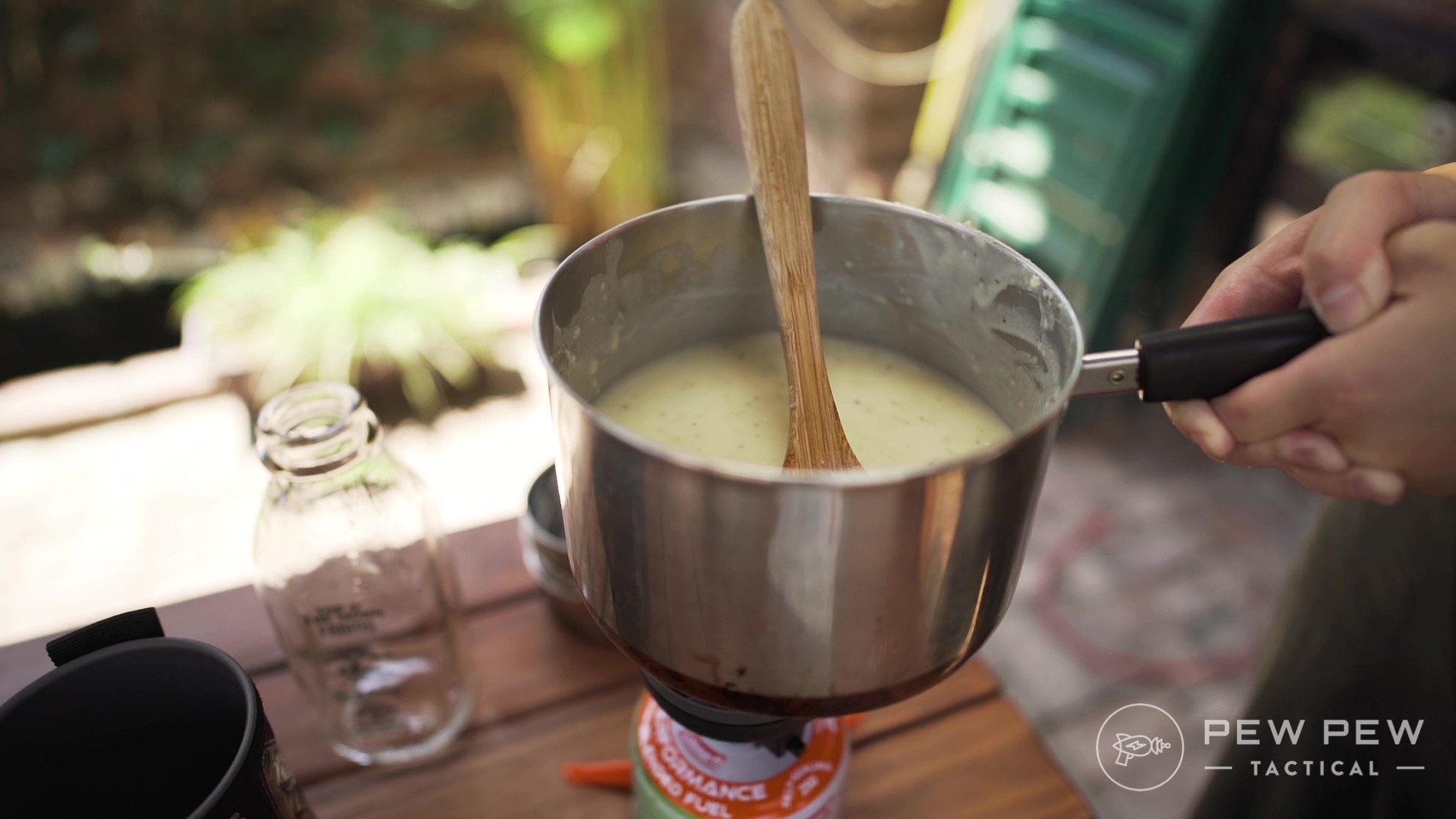 But, if you're looking for a thoughtful gift, nothing says "I love you," like 30 days of emergency meals, freeze-dried and packed in a handy bucket!
FoodSaver FM2100-000 Vacuum Sealer Machine System
A FoodSaver was something I was given a few years ago, and I never really used it…until I started prepping food during the early days of the 'Rona.
Now, I can't live without it.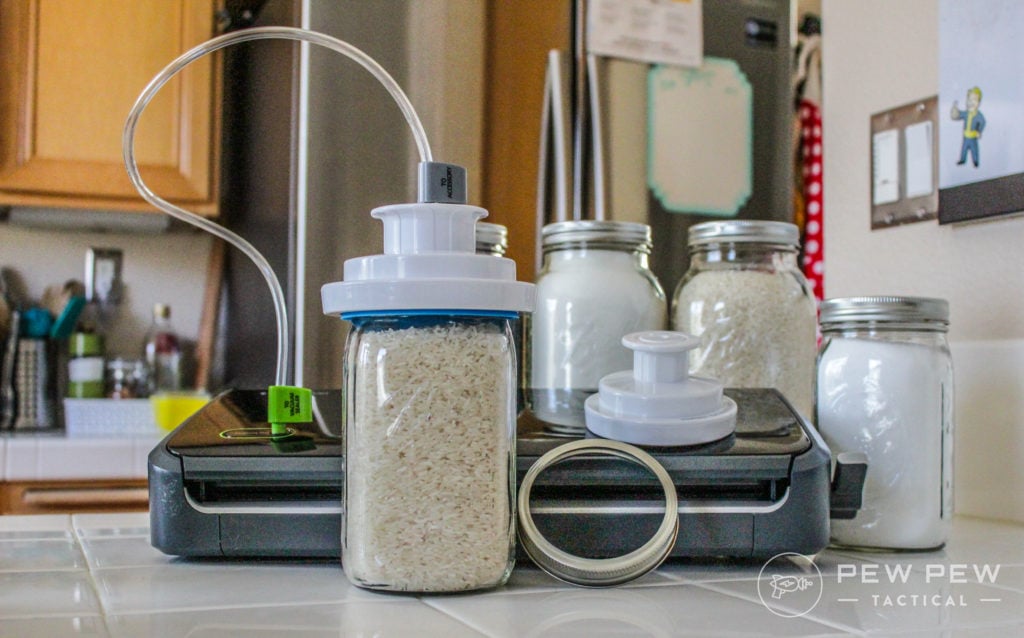 This system lets you vacuum seal things into custom-sized baggies (great for freezing portions or making snack baggies for your bug-out bag).
The jar attachment lets you vacuum seal mason jars without heat, which is pretty awesome, too.
MSR Guardian Purifier
Making sure you have access to clean water is at the top of any prepper's list, and the MSR Guardian Purifier makes that pretty easy.
It is also the top of the line when it comes to civilian water purification. It even self-cleans!
Check out more on the best water filters to learn more!
For the Prepper On the Go
Is your prepper more the "bug-out" type?
Here are some gift ideas to stash in their car or office so they can be ready for the worst anywhere!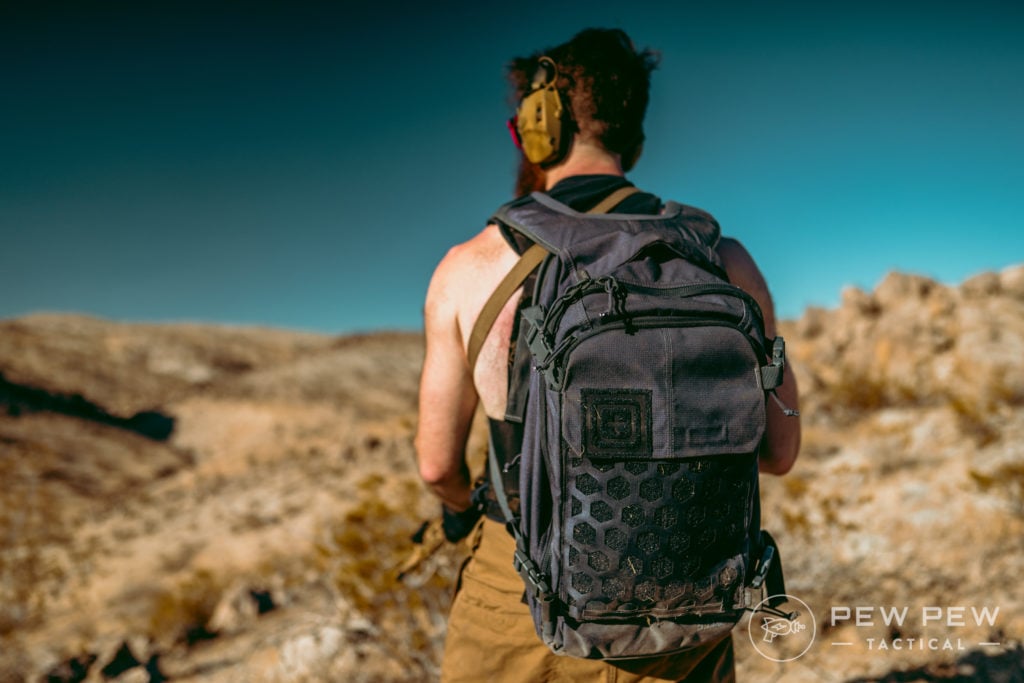 Midland GTX1000VP4 Two-Way Dual Band Radio Set
Comms are important in the apocalypse, but if your prepper isn't a HAM operator, then FRS/GMRS two-way radios are THE way to go!
We like this set by Midland a lot since you can send one-half of the set off with another person and stay in touch. It also gets NOAA weather alerts, comes with a desk charger, car charger, and headsets, and it's splash-proof.
Solo Stove
Solo Stove makes cute little flexible-fuel rocket stoves. They're perfect for just one person (or two) and pack down quite small.
You can also get lots of accessories for them, like pots and alcohol burners, to really round out their function. Mine goes with me on every extended trip!
5.11 Tactical RUSH72 Pack
Obviously, a great backpack is a fantastic gift for anyone, but your prepper will love the 5.11 Tactical RUSH72 pack for their bug-out bag.
It makes a fantastic 72-hour bag! 5.11's attention to detail makes their gear seriously worth the price.
It's one of our favorite bug-out bags!
And if your giftee needs ideas about what to put in it, you might want to send them to our ultimate bug-out bag list!
Mountain Man Medical Sweetwater First Aid Kit
Another first aid kit? You betcha! These make great gifts and let's face it, you'll probably use the contents of a first aid kit more than you will just about anything else.
For an on-the-go kit that easily slips into a backpack or even a medium to large tote or purse, take a look at the Sweetwater from Mountain Man Medical.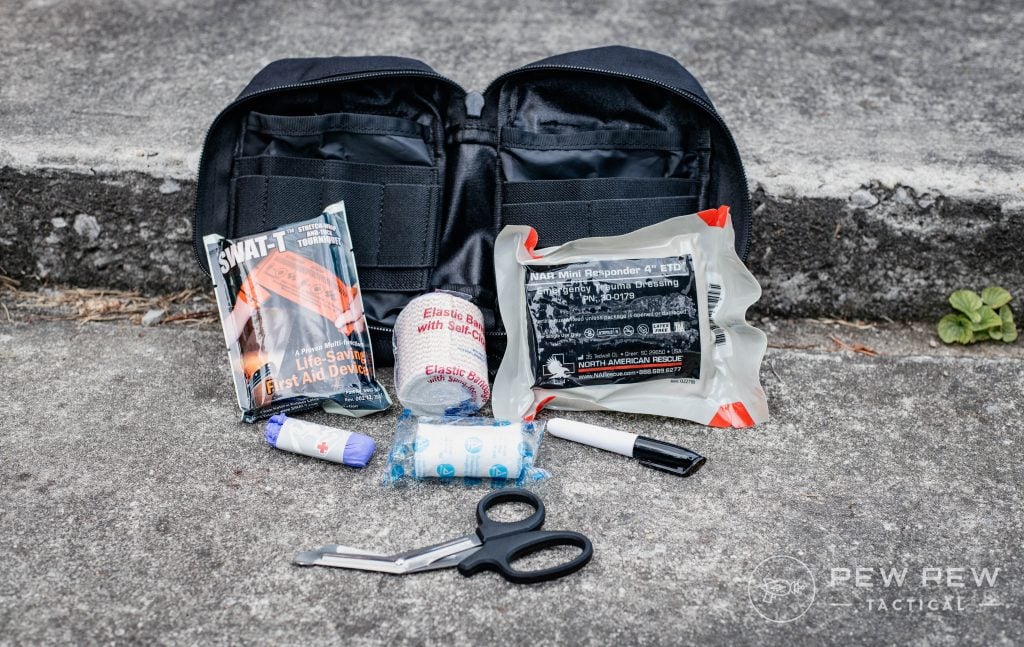 This affordable pack comes with the tools you need when someone (or yourself) gets hurt. It comes with a SWAT-T tourniquet, trauma bandage, gloves, scissors, mini marker, gauze, and elastic wrap bandage. You can also upgrade your tourniquet, if you choose, to a CAT.
At right around $50, this is an affordable kit for toting around town.
If you want something a bit more, though, check out Mountain Man's Yellowstone kit. It's the same idea as the Sweetwater but packed with even more goodies.
Want to learn more? Head to our review of the Mountain Man Medical Kits.
For the Book Worm: Best Prepping & Survival Books
We'd recommend survival books for any prepper, but if you have a voracious reader on your list, why not try one of these?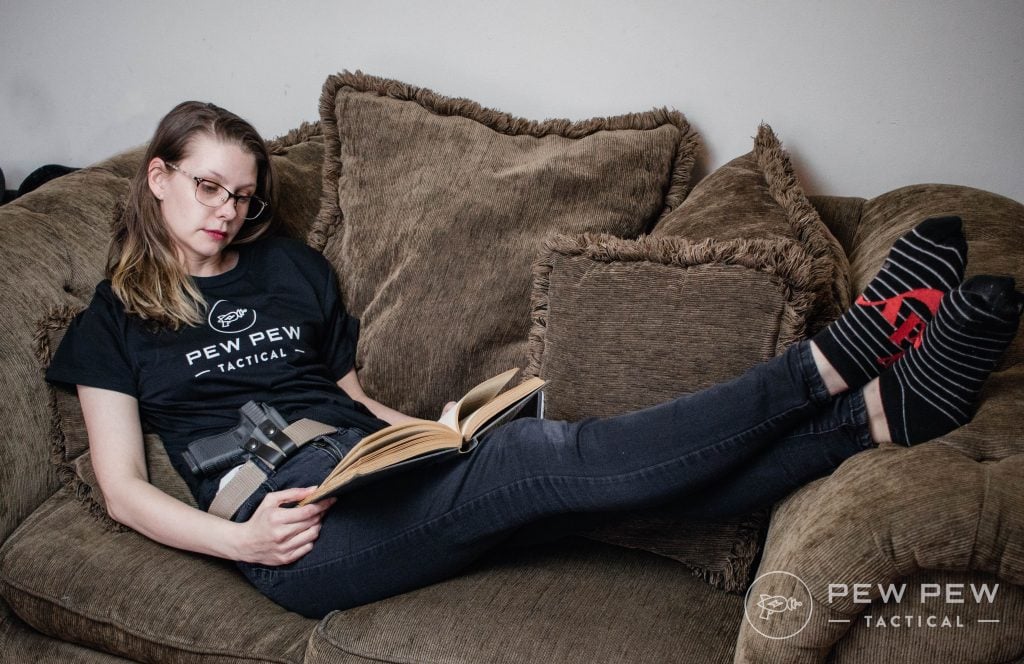 The Ultimate Survival Medicine Guide: Emergency Preparedness for ANY Disaster
The Ultimate Survival Medicine Guide, by Joseph Alton, MD, and Amy Alton, ARNP, is hands-down my favorite medical guide for civilians.
It's meant to prepare you for situations where there's no medical care available, but it also addresses what you need to know and have on hand to become your community's medic.
Pair this with a first-aid kit for a really sweet gift.
Just in Case: How to Be Self-Sufficient When the Unexpected Happens
Another favorite on my shelf, Just in Case by Kathy Harrison.
It's a great prepping book for new preppers with a common-sense take on what you need to know to keep your home and family ready for disasters.
SAS Survival Handbook, Third Edition: The Ultimate Guide to Surviving Anywhere
Our final book pick is the SAS Survival Handbook by John "Lofty" Wiseman.
Written for the British Special Air Service — some serious bad-asses — it covers survival in pretty much any situation imaginable, including urban survival.
For the Noob: Gifts for Starting Out in Prepping
Is your prepper new to the world of survivalism? Are you?
Here are some of our favorite buys that will show your lil' noob you're thinking of them!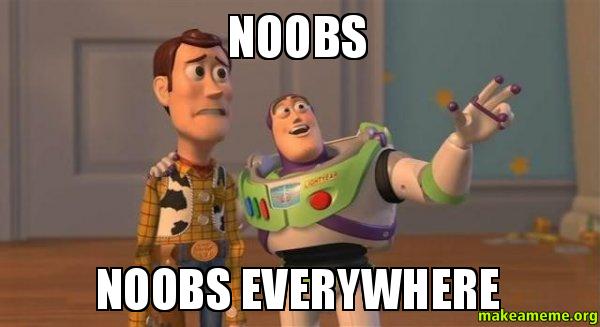 Sabre 3-in-1 Defensive Spray
Pepper spray is legal in every state in the U.S., so it makes a thoughtful present for anyone on your list.
We'd pick the Sabre 3-in-1 Defensive Spray over those cutesy little pink canisters since this is the stuff trusted by law enforcement.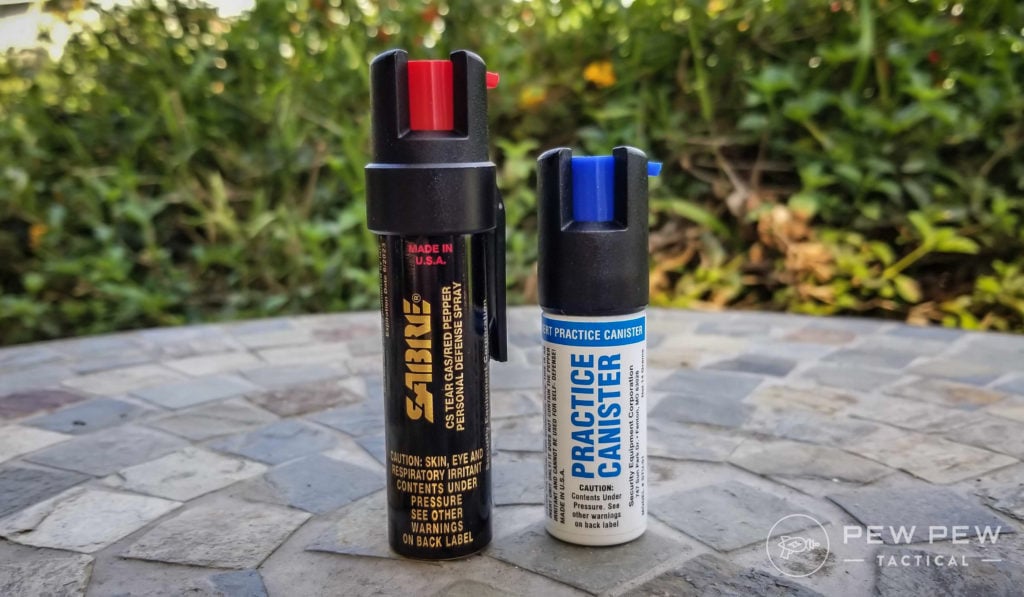 It's designed to be easy and fast to use — unlike those keychain cans.
You can also throw in a practice canister for your recipient to train with!
LifeStraw Personal Water Filter
LifeStraw is the OG personal water filter company. There are other options out there that do similarly, but around here, we all pack at least one LifeStraw in our bags.
They're super lightweight, easy to use, and have no weird, gimmicky features that can break or leave you wondering if you're using them right.
JetBoil
These little backpacking stoves are really neat!
JetBoil can heat a liter of water to boiling in just 100 seconds. Not to mention, they pack down teeny tiny, which makes them a welcome addition to a backpacking kit or bug-out bag!
SOS 3600 Calorie Ration Bar
If you don't have one of these SOS Ration Bars rattling around in your car, are you really a prepper?
These bricks pack over 3,000 calories into cookie-like little bars that have a shelf life of five years.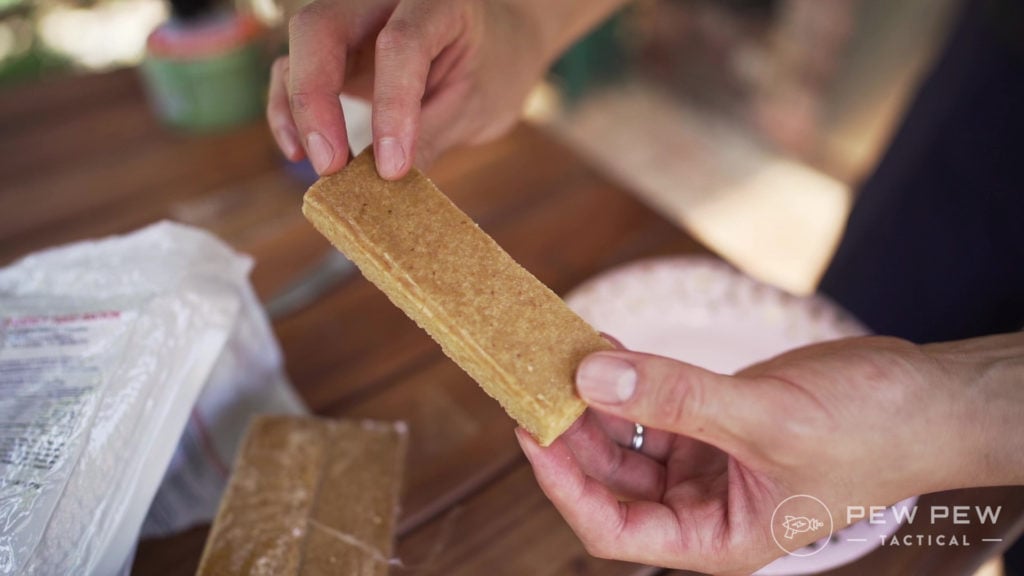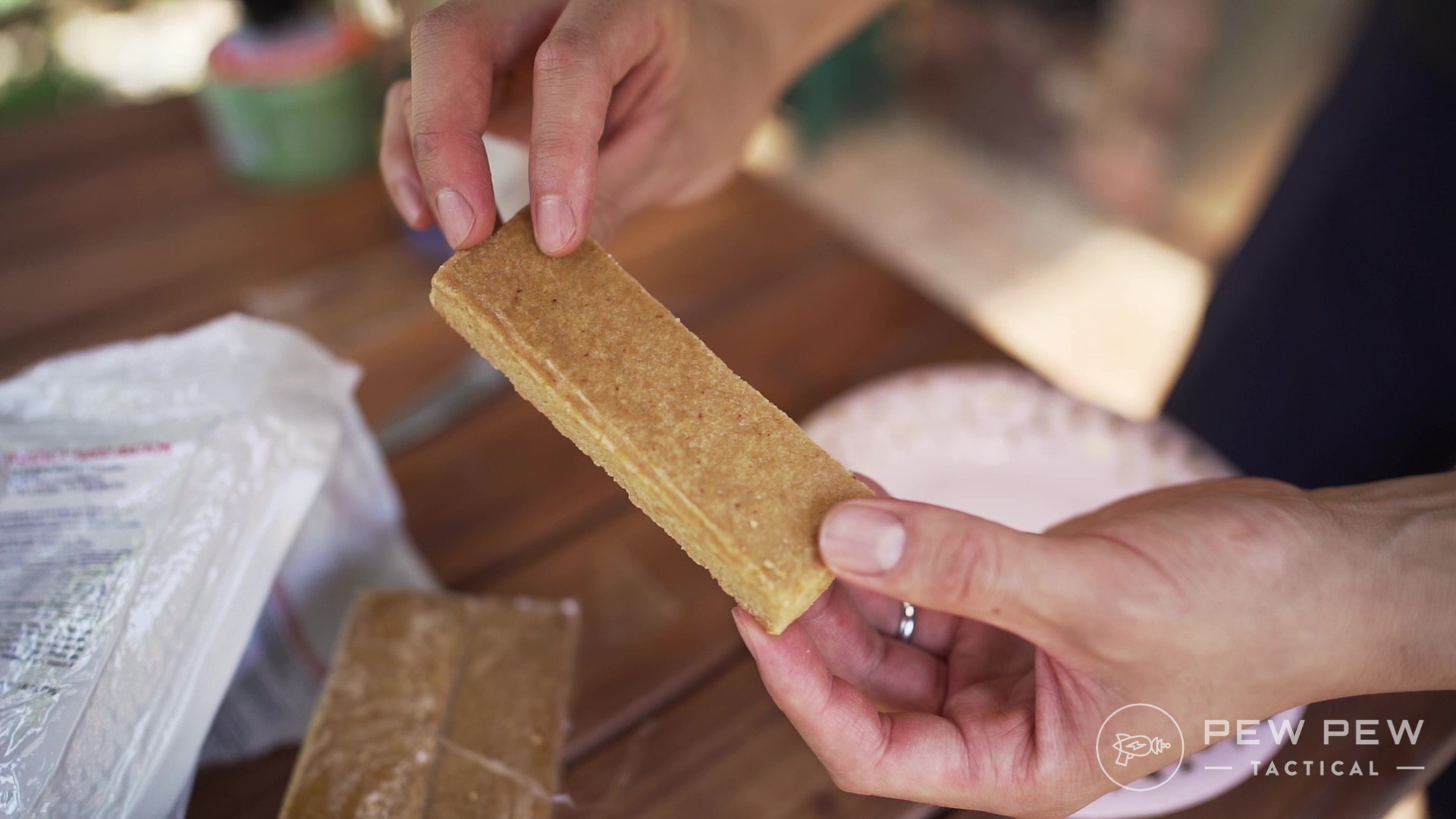 They even won the prestigious award of "not as bad as we were expecting it to be" during our survival ration taste test!
Goal Zero Crush Light Solar-Powered Lantern
Preppers love versatility. It's a fact.
And the Goal Zero Crush Light fits that bill pretty dang well! Not only is it solar-powered, but it also smooshes down flat for storage, and it has USB ports to charge your devices.
Hell yeah!
For the Paw-Rent: Gifts for Pup Preppers
Got fur babies to prep for?
Here are some things we like to keep on hand for our puppers.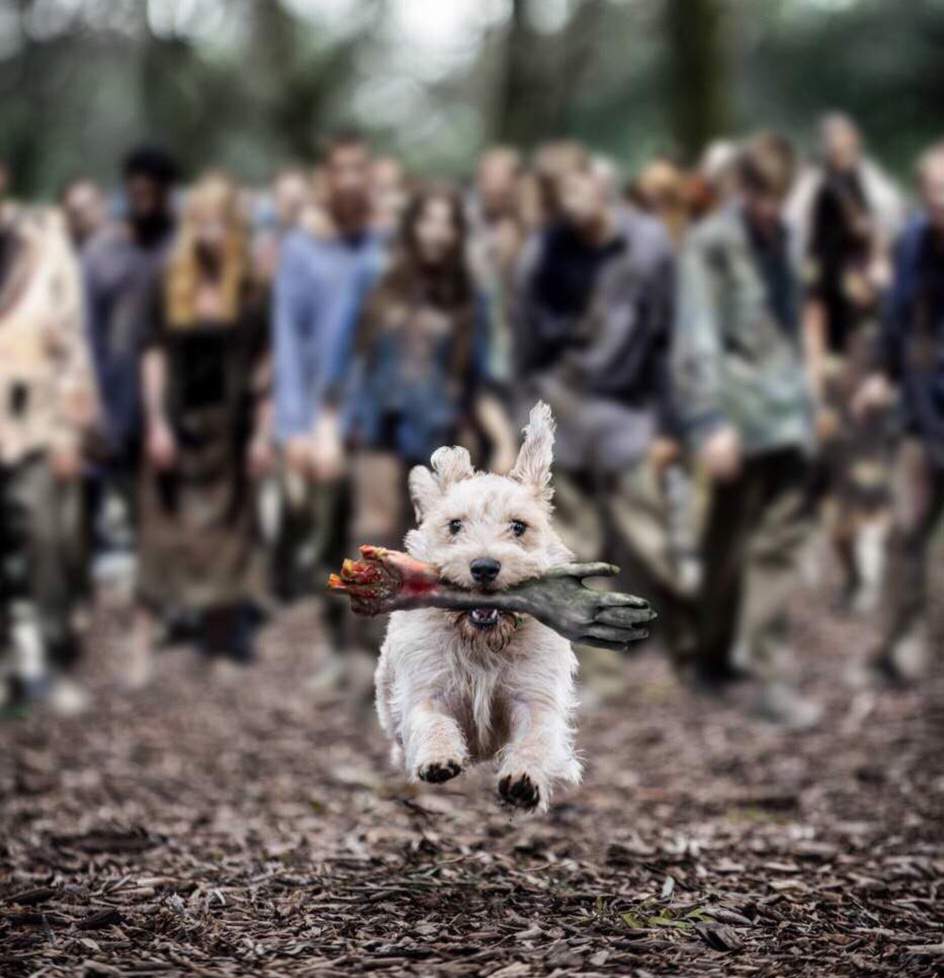 Kurgo Baxter Dog Pack
Make Spot carry his own bug-out bag!
The Kurgo Baxter is one of my favorite dog packs, and it also comes in the Big Baxter, which is sized for large dogs.
Need ideas about what to put in it? Check out our doggie bug-out bag how-to!
Plato On The GO! Dog Energy Bars
Just like people, puppies need a little energy boost, too!
Plato On The GO! Dog Energy Bars are small little treats that pack a lot of nutrition and calories to give your pup the power to keep walking.
Carhartt Chore Coat
Every dog needs a cozy coat, especially if they're used to being cozy indoors and you find yourselves spending a lot of time outside.
Carhartt's Chore Coat is durable, snuggly, and water-repellent — way better than that cute little Petco sweater!
RATS Tourniquet
Normally, I'm not a fan of a RATS tourniquet, especially when you can get your hands on a CAT, but unlike the CAT, a RATS can be used on smaller limbs, like pets or kids.
If you're going to prep for your pup, it's necessary to keep at least one tourniquet on hand for them.
Final Thoughts
We hope our list has given you some great gift ideas for the prepper and survivalist in your life!
From water filtration tools to gifts for Fido, we've covered just about everything your prepper could ever hope to see under the tree.
What's something you'd add to our list? Any of these things on your list for Santa? Let us know in the comments below! And if you want to learn more, check out Prepping 101!