Have you ever looked through a red dot and seen it blossom into what looks like a star?
Or maybe it looks like a comma, blurring badly?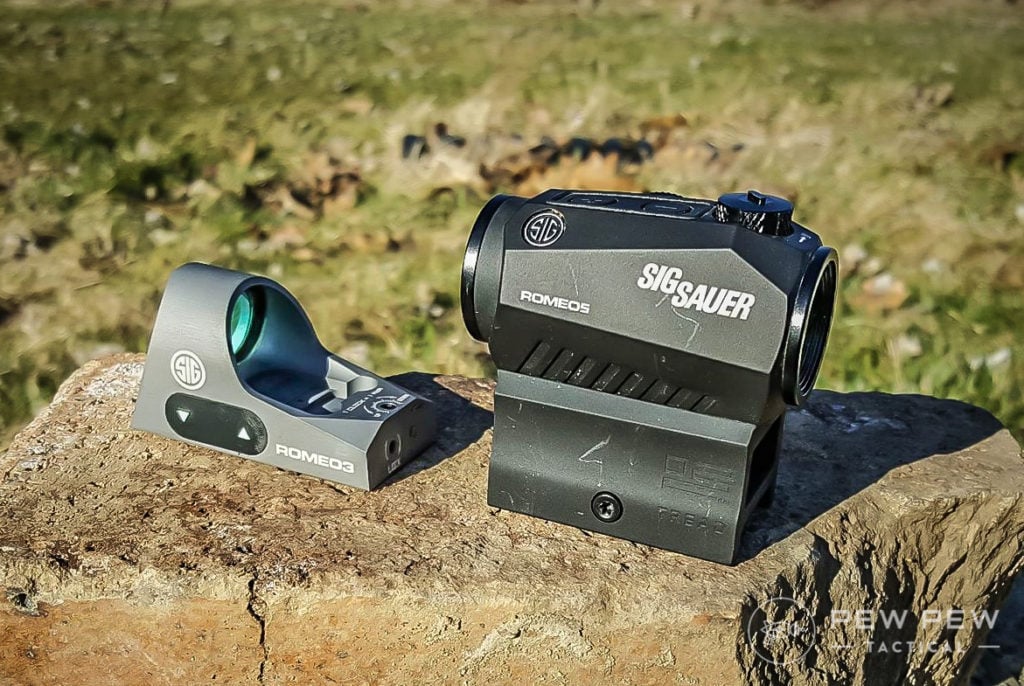 If so, you might have astigmatism.
(We're not ophthalmologists here, so if the above applies, you might want to head to your friendly eye doc and get it checked out.)
And if you know you have astigmatism, then you definitely relate to how difficult it is finding a decent optic that you can actually shoot with.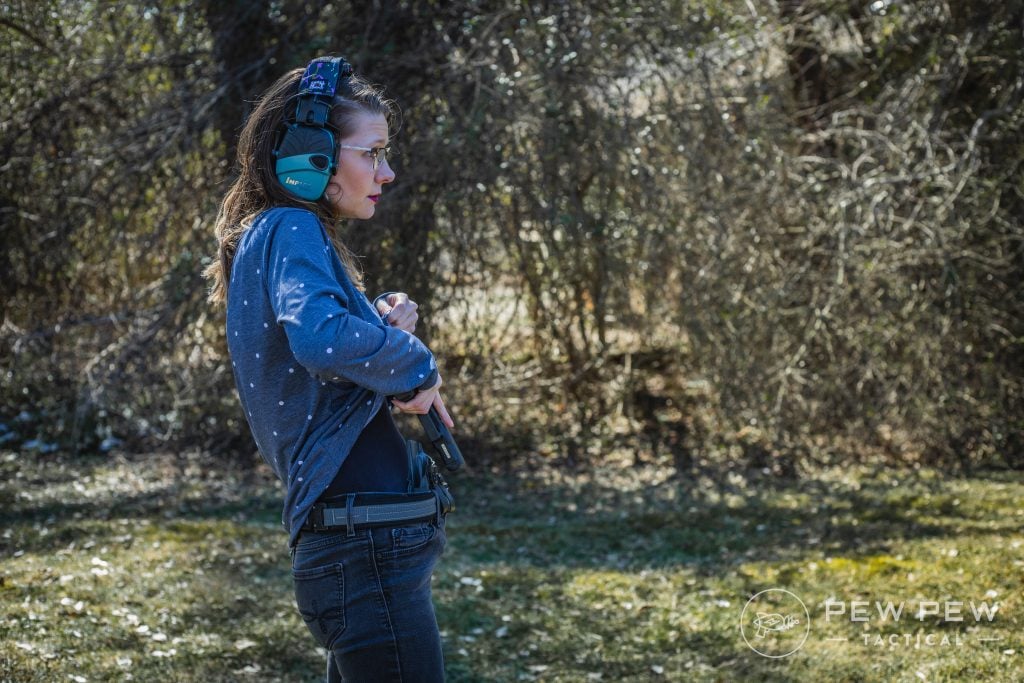 Luckily, you've got us and we're here to help. Leveraging our expertise, we've rounded up several optics that tend to work well for wonky-eyed folks.
Stick with us and by the end of this article, you'll have a better idea of which optics might just work with your astigmatism.
Keep reading!
Table of Contents
Loading...
What Is Astigmatism?
Though they sound similar, astigmatism is not stigmata, so that's good.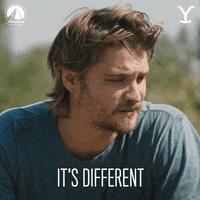 Astigmatism is a type of refractive error that impacts the eye's ability to focus light. Basically, people plagued with astigmatism do not focus light evenly on the retina.
That's according to WebMD. Again, we're not doctors.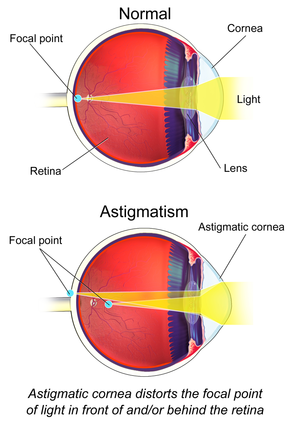 Where astigmatism can get tricky for gun owners and shooters is in the world of red dot optics.
While I might not be a doctor, I do know a thing or two about optics and finding the right ones for astigmatism.
So today, we're going to walk through some of the better optics to purchase if you have astigmatism.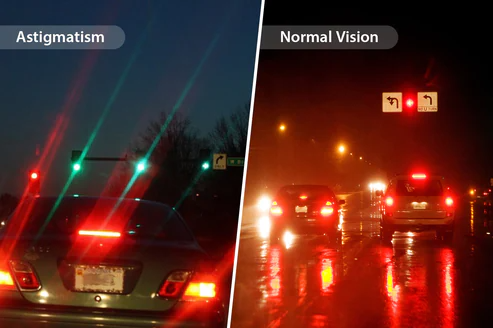 If you attempt to shoot with a traditional variable optic, you shouldn't have an issue. Conventional variable optics aren't as great at close-range shooting, though.
So, when I chose these optics, I kept their ability to be used at close and moderate ranges in mind.
If you are looking for a 3-9X scope for your hunting rifle, then your astigmatism doesn't come into play.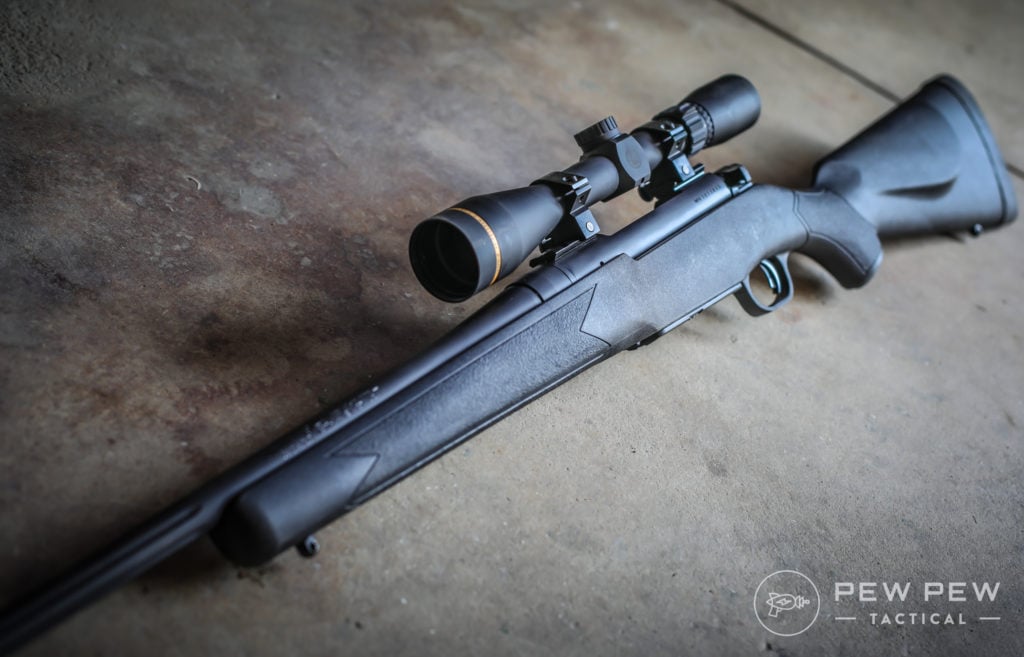 If you are looking at a 1X optic, then that astigmatism becomes more of an issue.
Types of Optics Best Suited for Astigmatism
Holographic optics are famously one of the better options for those plagued with astigmatism.
It's not that it's a holographic optic, but it's the reticle design.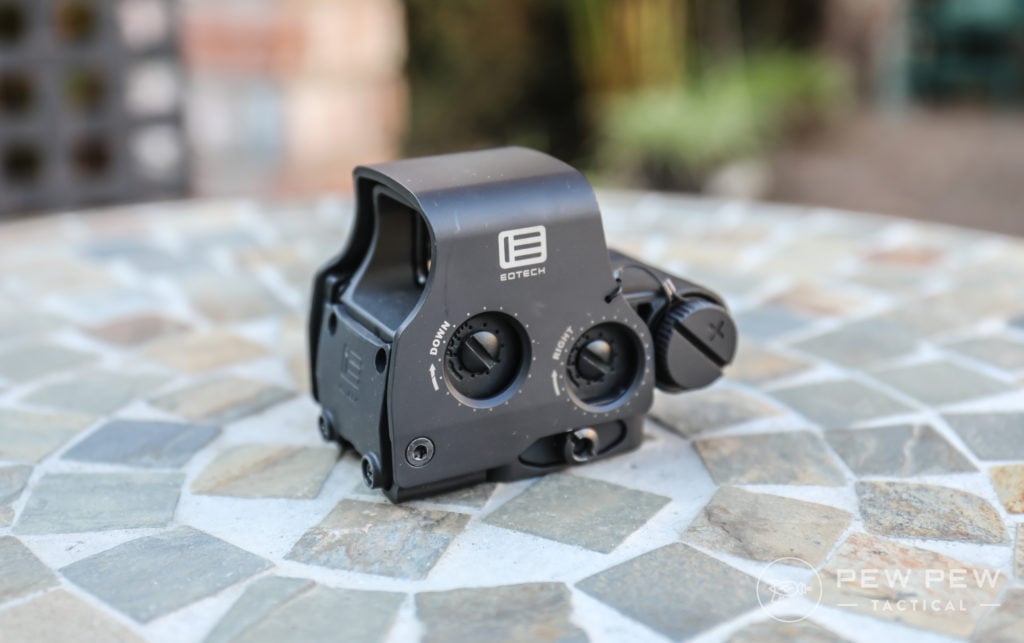 Most holographic optics use a complicated reticle made up of a big circle and a small dot or some variation.
These reticles often appear pretty clear and are easy to use for those with astigmatism.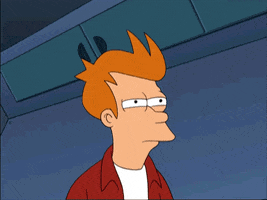 They do appear somewhat blurry to everyone when you focus solely on the reticle. Focus past the reticle and onto the target, and it will clear right up.
Prism Optics
Prism optics feature fixed magnification using a prism instead of two objective and ocular lenses.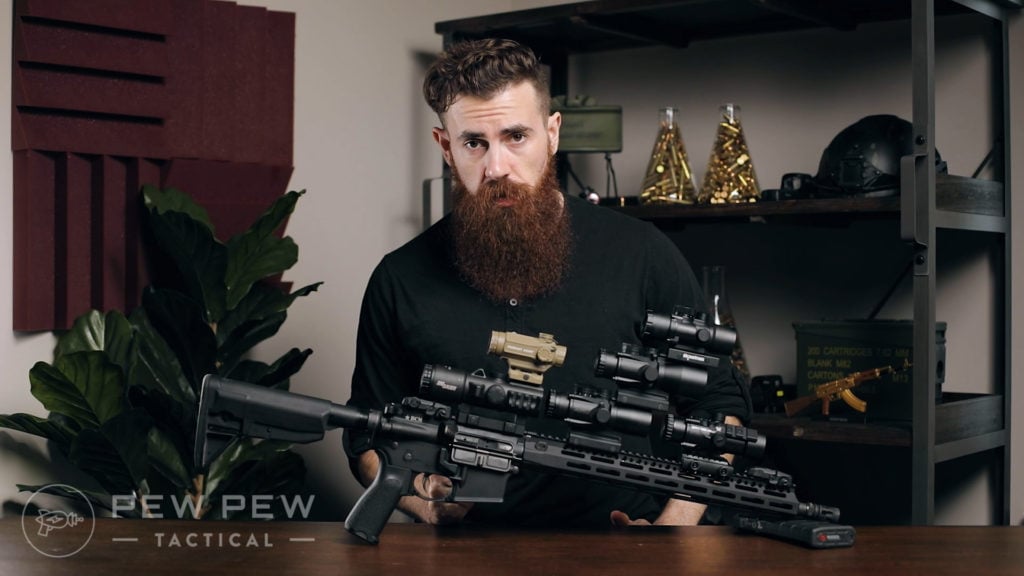 For those suffering from astigmatism, the fixed magnification and etched reticle ensure they have a clear and easy to see reticle.
Prism optics come in magnification levels ranging from 1x to 8x.

LVPO
Low-powered variable optics are without a doubt the most versatile optics on the market.
Sure, they are big and heavy compared to other options, but they provide you magnification from 1X to 10X on the fly.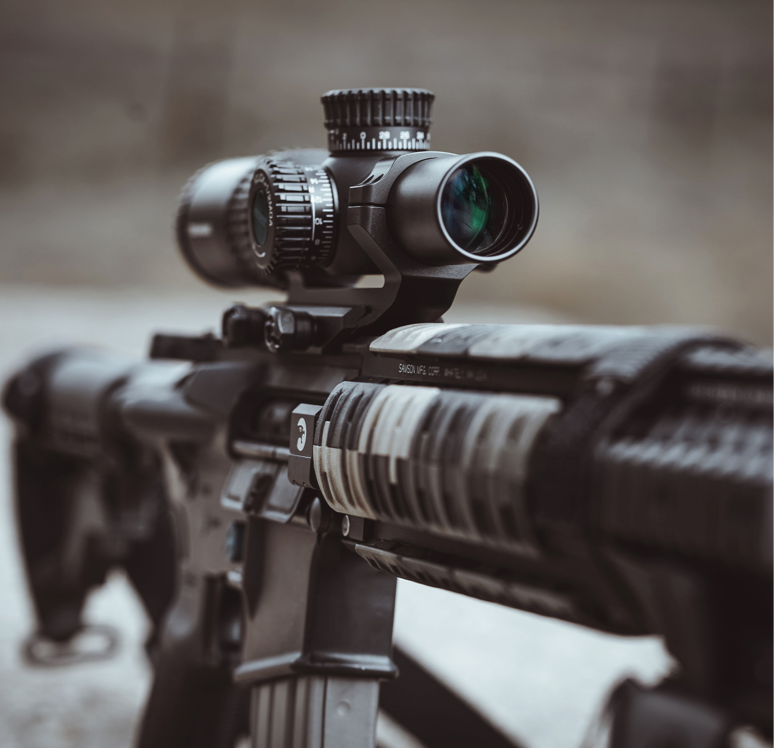 If you have astigmatism, then a variable optic of any sort works without issue.
Since LPVOs have a close-range component, they make our list.
Dig deeper into the world of red dots, LVPOs, and prisms in our guide!
Best Optics for Astigmatism
1. EOTech XPS3 -2
EOTech is the primary name in the game of friendly reticles for those with astigmatism.
Decades ago, they came up with the original -0 reticle with its 68 MOA ring and single MOA dot in the center. The -2 features the same 68 MOA ring with two dots.
While it remains astigmatism-friendly, the XPS3-2 provides you with two dots tuned to 5.56 with a second dot for 500-yard shots.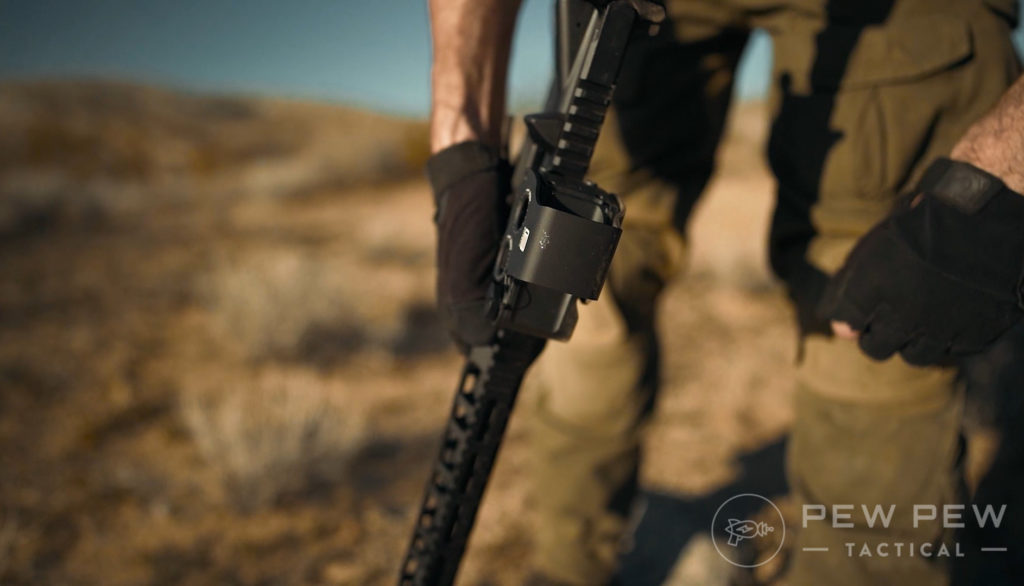 Beyond the two dots, the bottom of the reticle can be used as a third aiming point for super close-range shots to compensate for mechanical offset.
EOTech's reticle is quite diverse and allows for range estimation as well.
The ring size is rather specific, and at 100-yards, an average man will fill the reticle from top to bottom.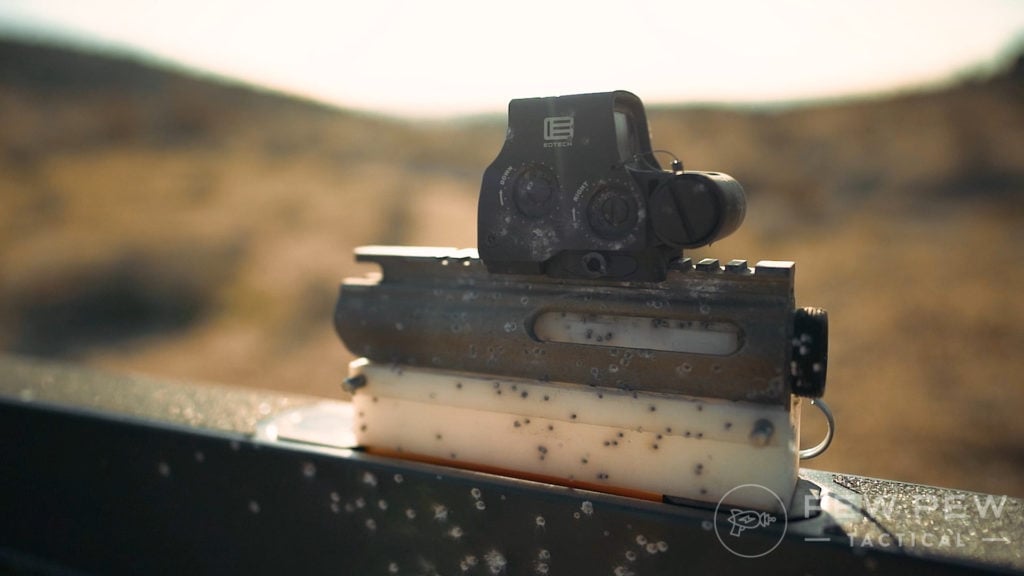 So, when a man fills the reticle, he is at 200-yards; when he fills from the bottom to the center dot, then he's 200-yards away. It's rather handy.
Special Operations often choose EOTech optics for a reason.
It's a rugged and reliable optic compatible with night vision optics and resists water and shock with little effort.
It's one of the toughest optics on the market and well-proven on carbines and rifles.
679
at Optics Planet
Prices accurate at time of writing
Prices accurate at time of writing
2. Vortex UH-1 Gen 2
Following up the EOTech is the Vortex UH-1.
It's one of the few other true holographic optics on the market. A segmented circle reticle kicks off the chains of astigmatism and provides a clear, easy-to-see close-quarters reticle.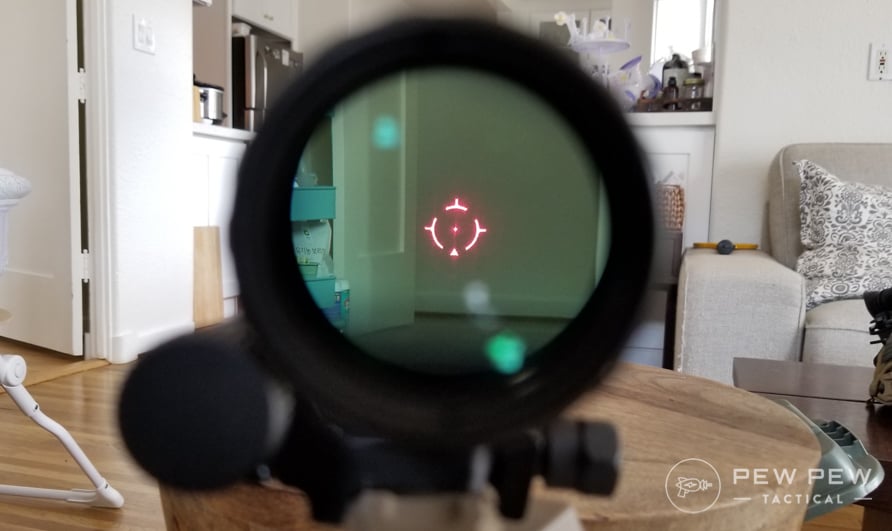 Vertically the reticle measures 81.5 MOA long and 65 MOA wide.
A big reticle is easy to see – shooting fast and accurately is all about seeing your reticle.
In the center, a 1 MOA red dot makes precision shots easy. While large, the segmented design ensures your field of vision is not overly crowded.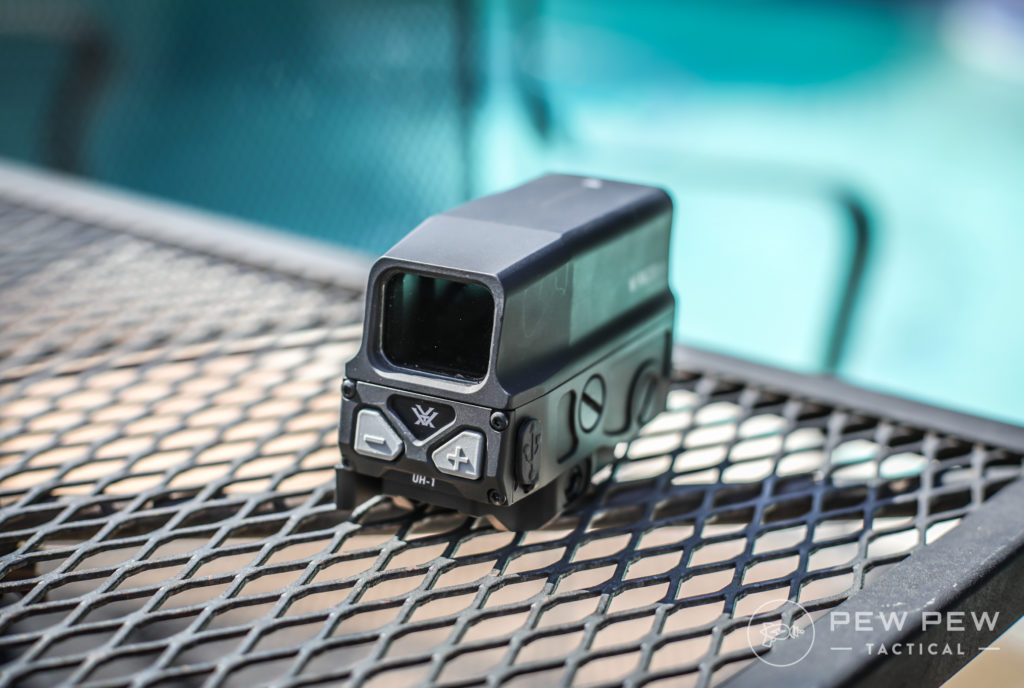 The UH-1 features four-night vision settings and 15 total brightness settings.
Rear-placed ambidextrous controls make navigating your brightness levels easy. A dedicated NV button allows an instant switch to night vision compatibility.
Water presents no threat due to the optic's IPX-8 waterproof rating, and shock is shaken off without a second thought.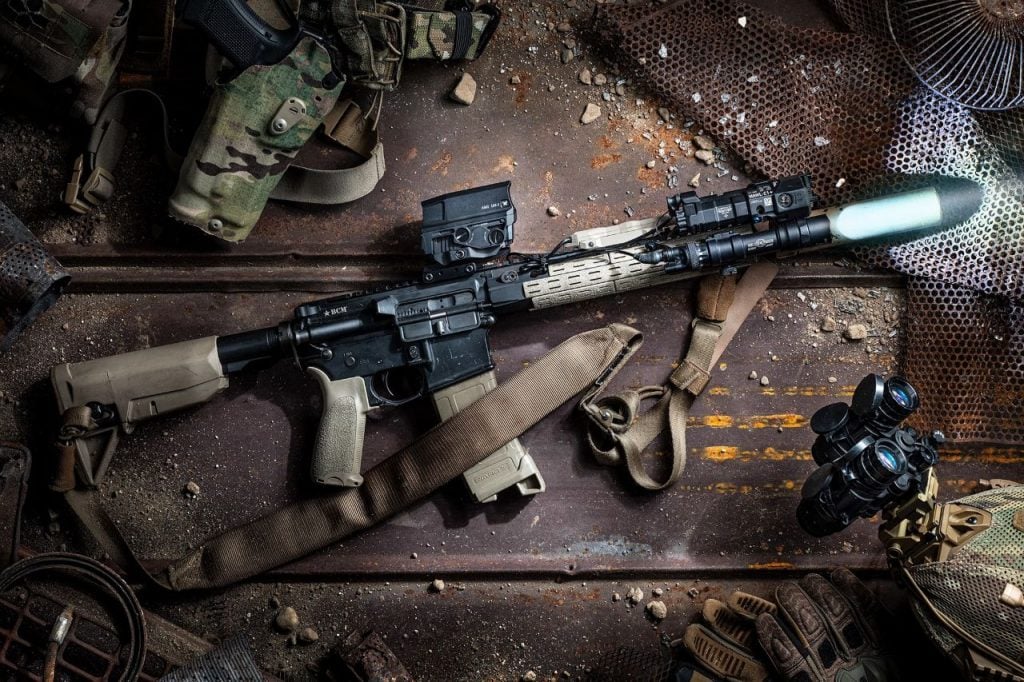 Without a doubt, this is a pro-grade optic that capitalizes on the durability and versatility of a holographic optic.
Plus, it looks cool, and looking cool is half the battle.
500
at Sportsman's Guide
Prices accurate at time of writing
Prices accurate at time of writing
3. Holosun 510C – GR
If you want a more budget-friendly option than the above two, the HS510C might be for you.
This is not a holographic optic but a red dot featuring Holosun's multi reticle system. The reticles include a 2 MOA dot, a 65 MOA circle, and a combination of the circle and dot.
These big reticles are perfect for shooting with astigmatism.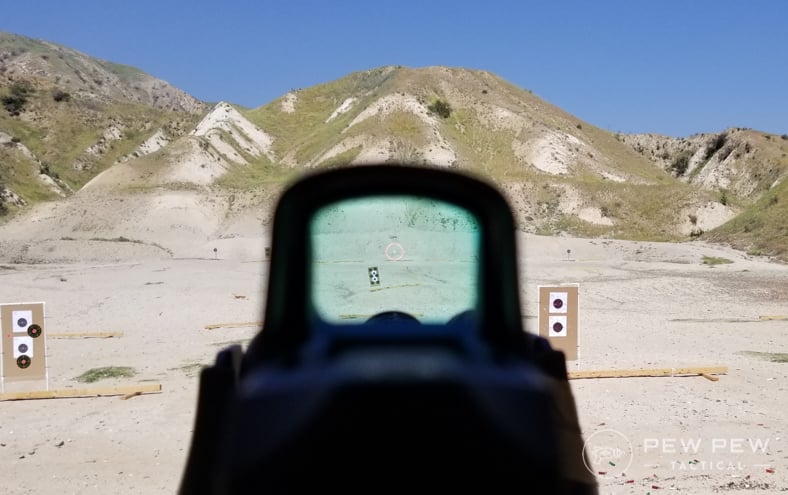 Red or green works, but green tends to be more friendly for those with astigmatism.
A 65 MOA reticle might be a little smaller than the EOTech but works for the same range-finding purpose.
Holosun packs these optics full of features, including a solar panel for battery backup. Why risk that little 1632 going dead when the sun can power your optic!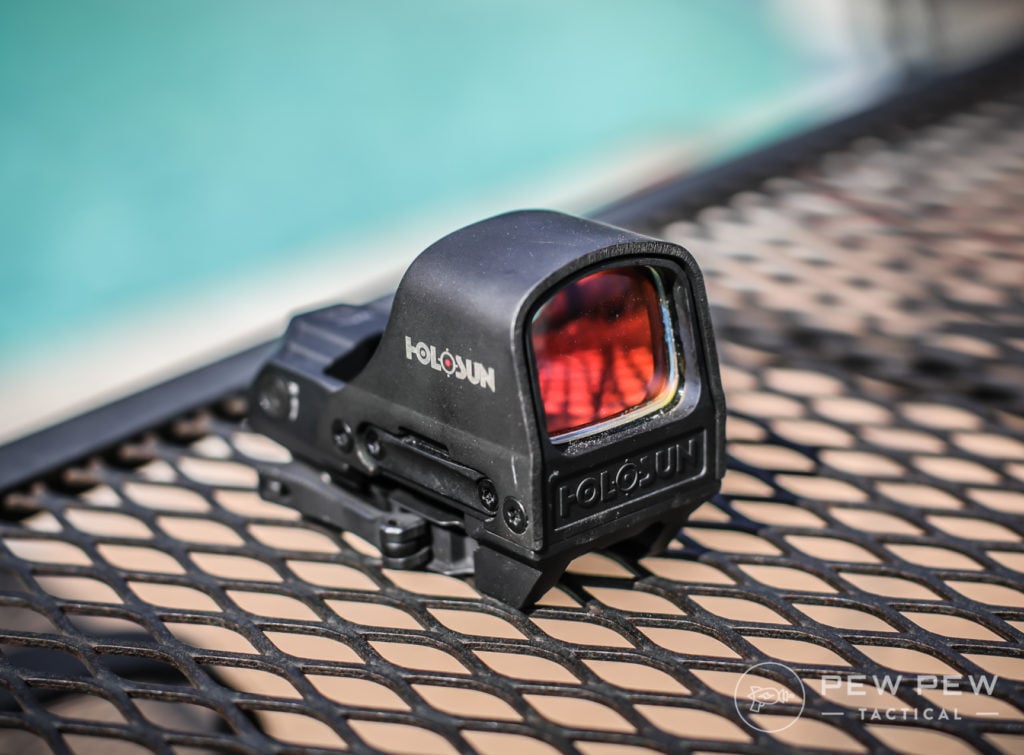 Plus, the optic adopts a Titanium construction for increased durability.
It can withstand submersion in up to a meter of water and vibration up to 1,000Gs.
It's a tough optic, at least when you consider the budget-friendly design.
Most Worth It Holographic Sight
309
at OpticsPlanet
Prices accurate at time of writing
Prices accurate at time of writing
Have you tried the Holosun 510C? Rate it below!
4. Swampfox Blade
If you don't want to deal with a red dot, but want a close-range capable optic, then the Blade is for you.
This 1X prism optic provides you with an excellent home defense design.
Not only does this optic replace a red dot, but it's better in some ways.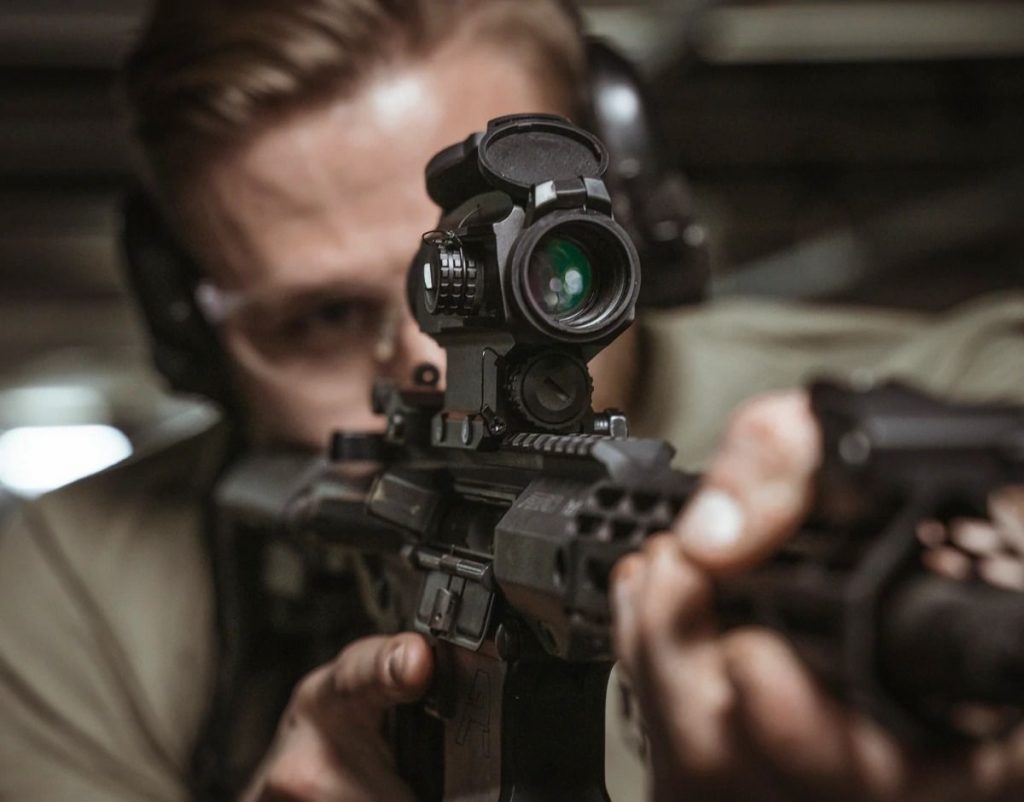 An etched reticle overcomes astigmatism issues for sure. That same etched reticle will work with or without batteries.
On top of that, the Blade has a specialized reticle for close-range shooting. Swampfox calls it the Bullet Rise Compensating reticle.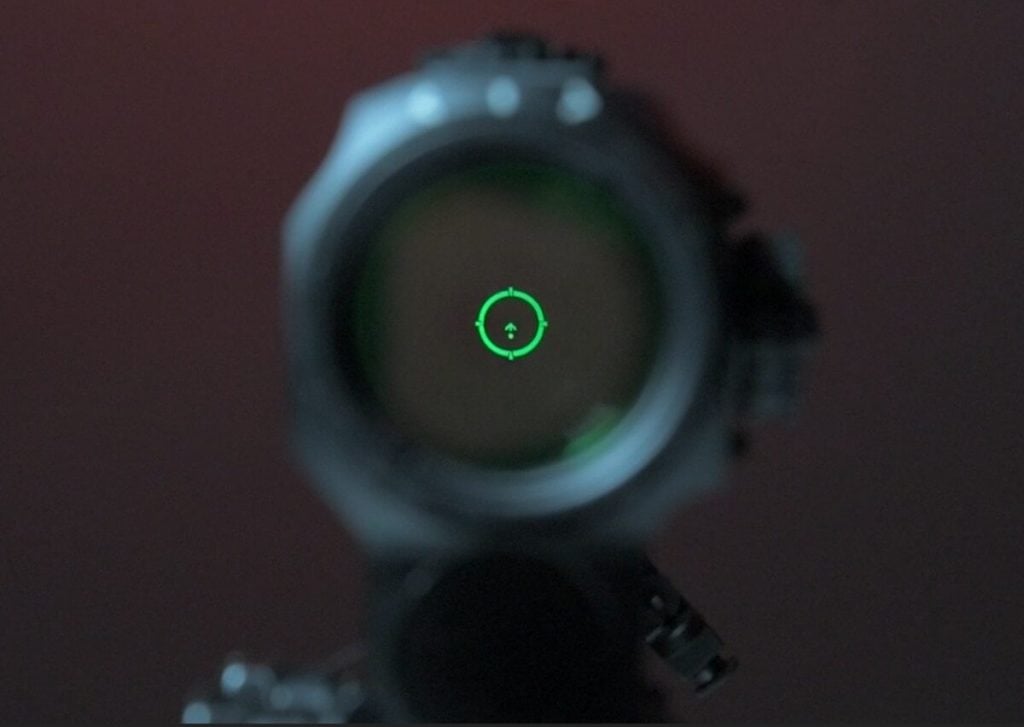 Swampfox built four aiming points into the Blade. Your first aiming point is for your normal 50/200 zero.
Beyond that, you have aiming points for shots at 15-, 10-, and 5-yards. You can compensate for mechanical offset and be quite accurate at close ranges.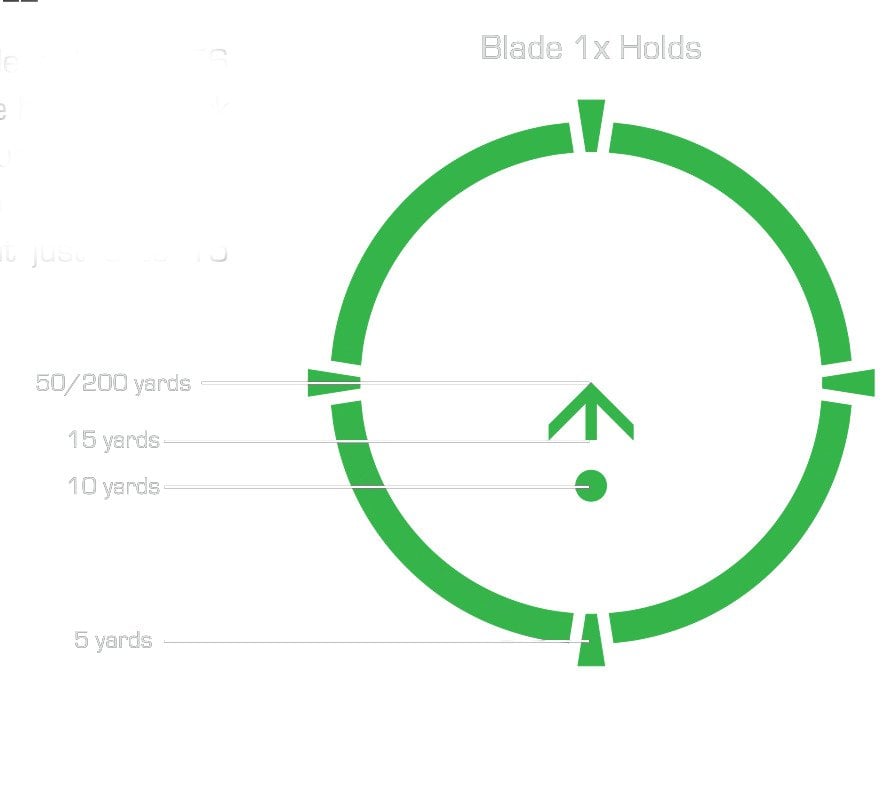 A budget-friendly price tag is tacked onto the optic, and it's rather robust for its design.
It can shake off 800Gs of vibration and submerge up to a meter for half an hour. Plenty tough for home defense and competition.
It's large and in charge but relatively lightweight.
289
at Swampfox Optics
Prices accurate at time of writing
Prices accurate at time of writing
5. Lucid P7
I'll never understand why the Lucid P7 is such an underrated optic.
This 4X fixed power prism optic is just the sweet point for a carbine, especially of the AR variety.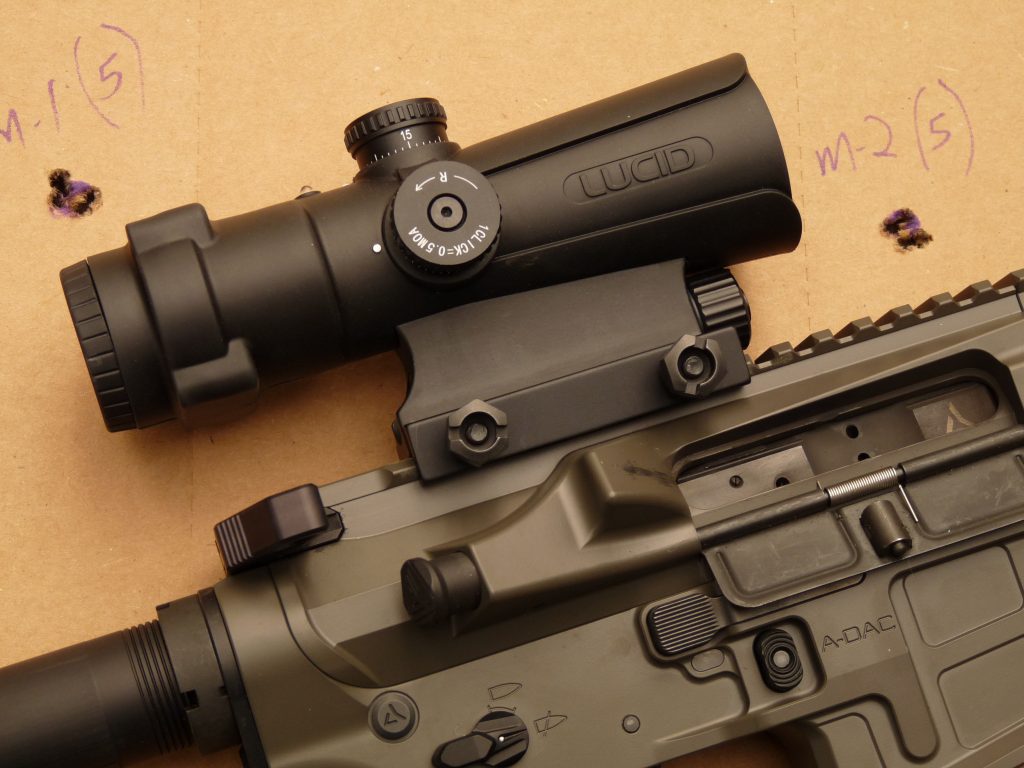 A four-powered optic allows you to easily engage human-sized targets out to 500-yards or so.
The Lucid P7 provides you with a dynamic reticle perfect for both those 500-yard shots. The reticle features a broad degree of subtensions for range estimation and bullet drop compensation.
For those close-range shots, the reticle comes partially illuminated.
For close-range shooting, you have a big circular reticle with a dot in the center. Perfect for fast eye acquisition and getting lead on target with both speed and precision.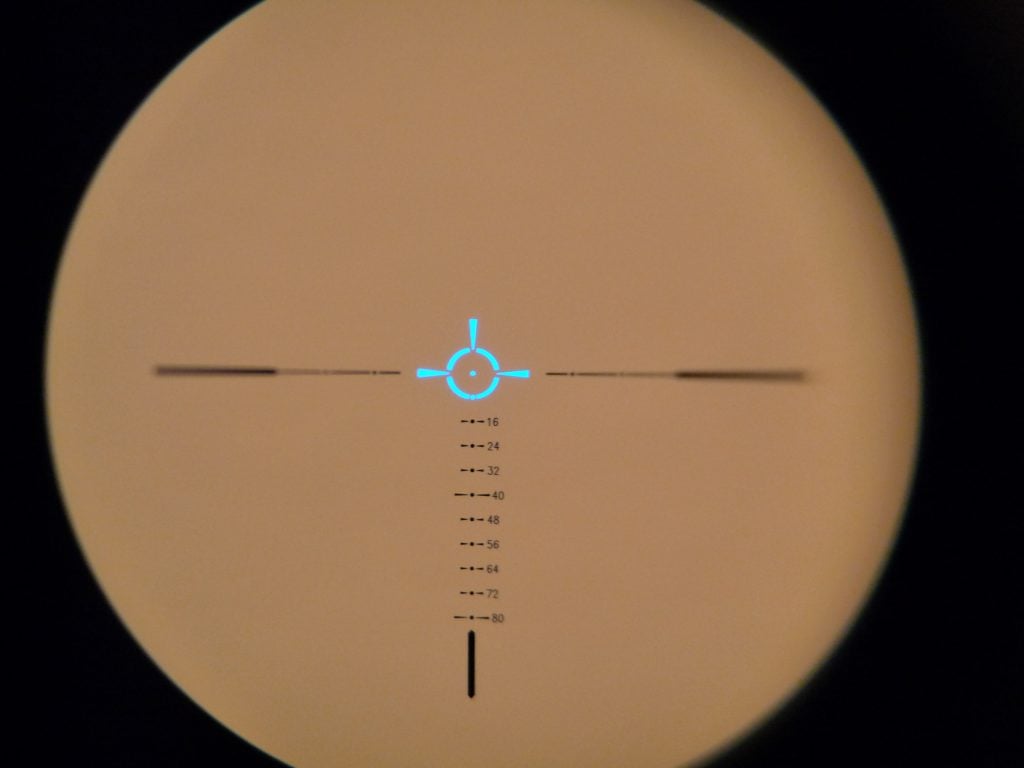 On top of that, the P7 is rugged and reliable. P7s have been kicking around for over a decade now with few reports of failure.
It's waterproof for submersion to a meter for half an hour and can withstand the abuse of whatever rifle you attach it to. For the price, it's tough to beat.
My only complaint would be it's a little heavy compared to other options.
350
at OpticsPlanet
Prices accurate at time of writing
Prices accurate at time of writing
6. ACOG 4X
There are tons of ACOGs out there, like way too many, but each is pretty awesome.
My choice would be a 4X variant because, for a carbine, it's the sweet spot for both moderate and short-range shooting.
The various prism models often differentiate between barrel lengths and calibers to ensure the bullet drop compensating reticle is accurate.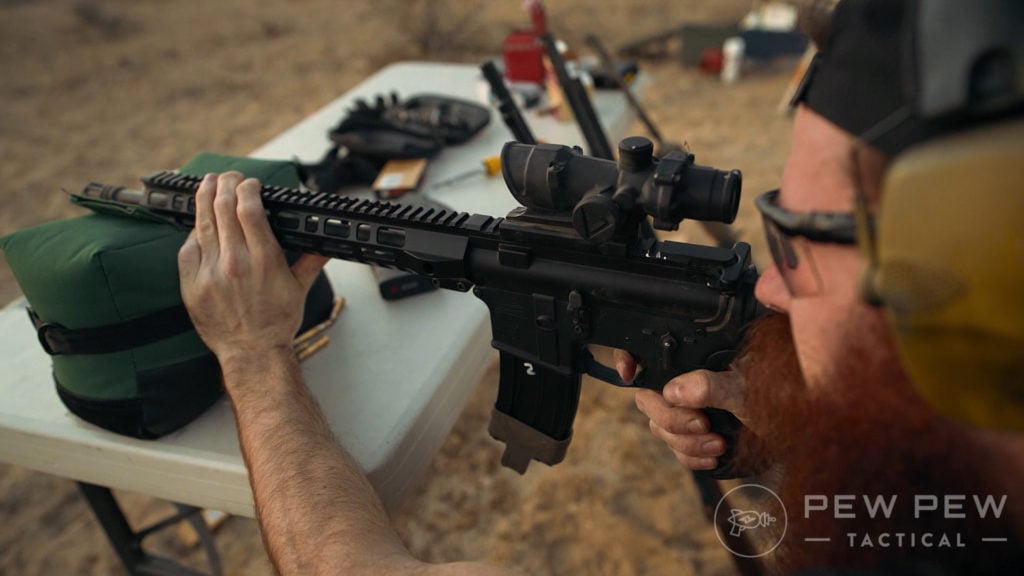 When it comes time to choose one, make sure it matches your caliber and barrel length for the most accuracy possible.
ACOGs use radioactive isotopes that gather their power from the sun! The reticle automatically adjusts to the light outside.
Sometimes it's too bright, but a little duct tape over the tritium vial will reduce the brightness.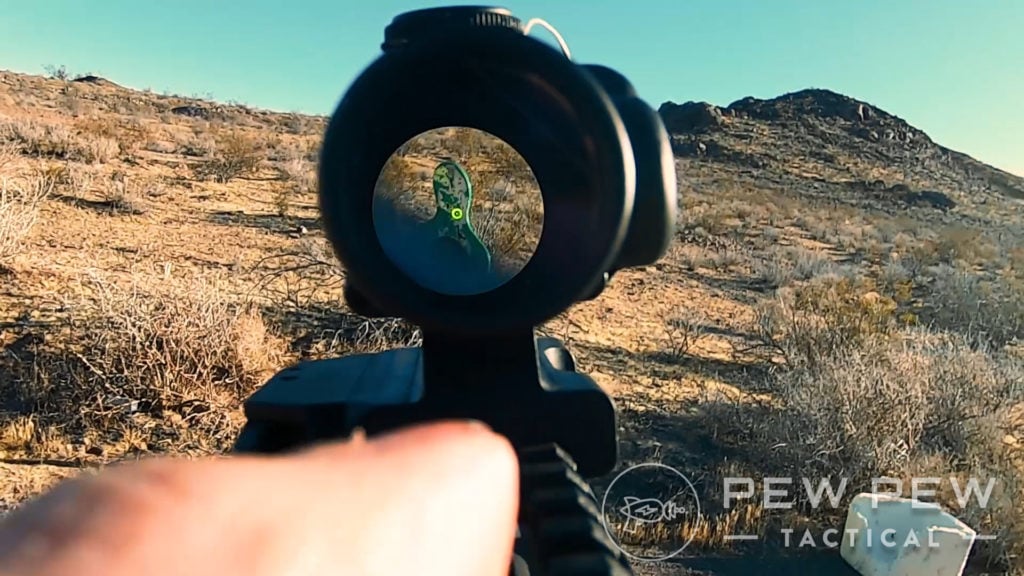 That bright reticle works as nearly a red dot for close-quarters shooting. It's not as precise as a red dot, but it works good enough to stop a threat.
Marines and Soldiers have fought for 20 years now with ACOGs, making them the most proven optic on the market.
If you have astigmatism and don't mind the ACOG cost, it's the best choice for a general-purpose carbine.
Best ACOG
1077
at Brownells
Prices accurate at time of writing
Prices accurate at time of writing
7. Primary Arms SLx 1-6×24 ACSS
Looking for a budget LPVO that doesn't suck? Well, the Primary Arms SLx 1-6×24 is perfect for your needs.
A simple ACSS reticle makes astigmatism shooting simple. It consists of a 3/4 quarter circle with a chevron in the center of the circle.
For close-range use, the red illuminated reticle is broad, easy to see, and fast on target when shooting at close range.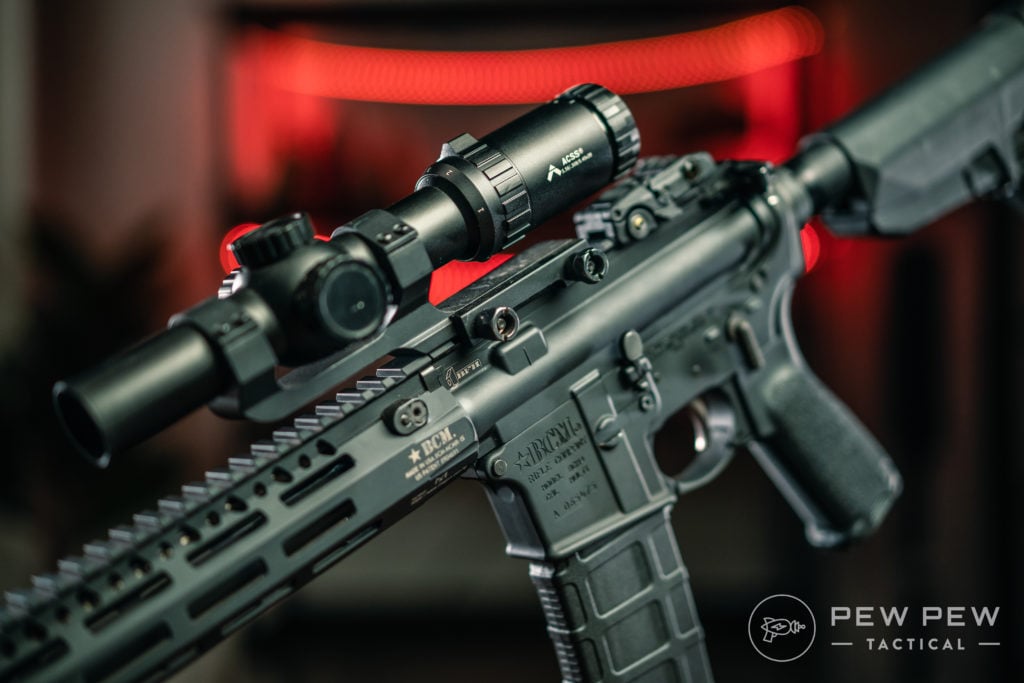 When you up the magnification to reach out and touch a target, the ACSS provides drop points out to 800-yards. The reticle works with 5.56 NATO, 5.45x39mm, and .308 Win.
The SLx series come designed to be rugged and reliable.
Primary Arms gained its reputation for quality budget optics by abusing them and ensuring they're reliable.
A 1-6X optic works perfectly on a general-purpose carbine and even works well with a heavier .308 platform.
If you want to shoot things both far and close without spending a fortune, this is the optic for you.
290
at Primary Arms
Prices accurate at time of writing
Prices accurate at time of writing
8. Trijicon Accupoint 1-4×24 TR24R
The Accupoint does not have the broadest range of magnification, but it does offer you one of the lightest LPVOs on the market.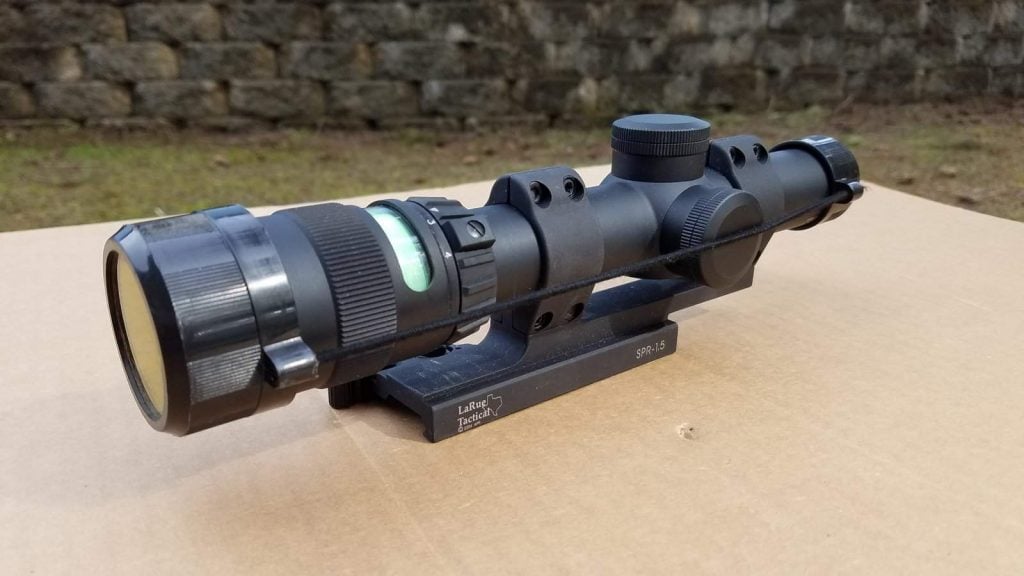 It's very simple and best used within 300-yards or so. Yes, it can touch out to 500-yards, but you better know your dope because the reticle doesn't offer drop compensation.
The TR24R reticle is a big red triangle, etched but also illuminated. It's very simple, but for close-range use, it's very rapid.
That triangle is easy to see and well-defined for astigmatism sufferers. At 1x, it's basically a red dot with an eye box.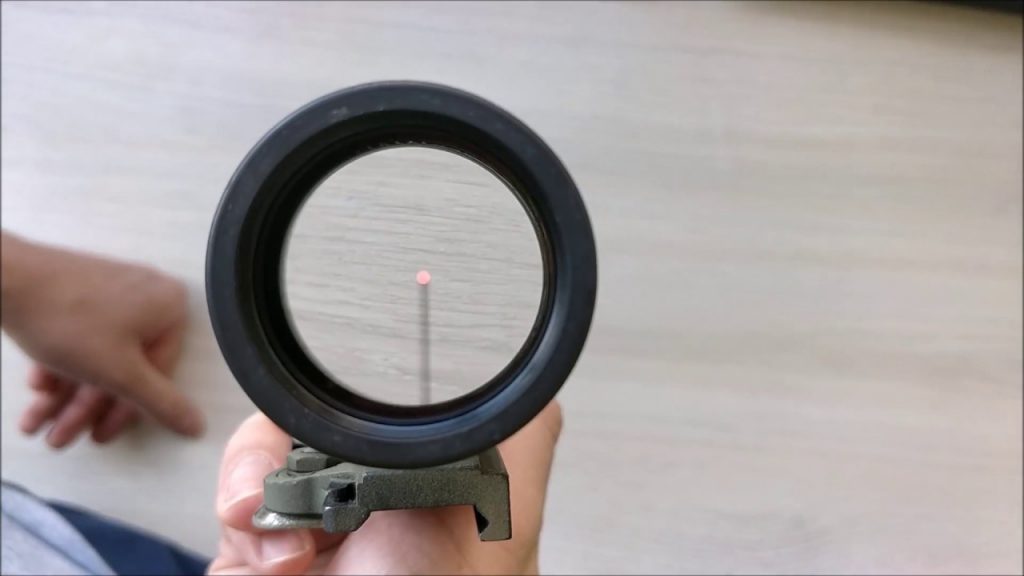 Push that magnification to 4X, and now you can see and hit targets at 300-yards with relative ease.
The big reticle is always easy to track and find between shots and stands out in most environments.
Like every other Trijicon optic, the Acupoint is hard to kill. It's tough but lightweight and perfect for a hunting rifle, a competition rifle, and even a duty rifle.
It's not cheap, but Trijicons never are.
750
at EuroOptic
Prices accurate at time of writing
Prices accurate at time of writing
8. Razor HD Gen 3 1-10X
If you want the best LPVO currently on the market, then the Vortex Razor HD Gen 3 1-10X is it.
Vortex went hard in the paint to produce this 1-10X. It's not the first 1-10X, but at the time of this writing, it's the very best.
But an LPVO with a 1-10X setting must be massive, right?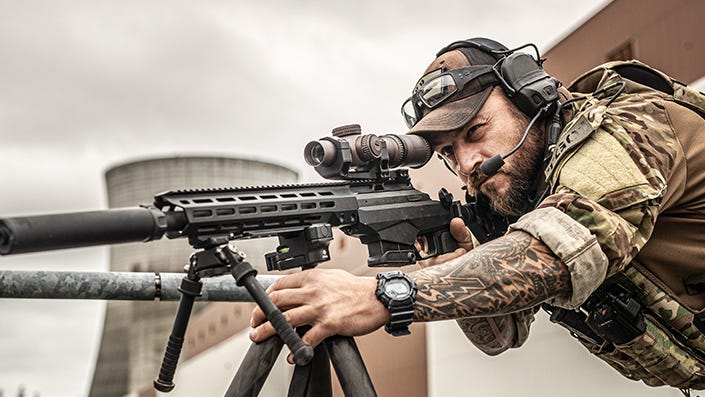 Well, you'd be surprised to learn it's the same weight as the 1-6X variant. It's even the same length as the 1-6X.
1-10X gives you lots of extra range, and the reticle makes use of that.
It's complicated with subtensions for windage and ballistic drop and a pyramid that combines ballistic drop and windage.
Shooters get lots of room to make on-the-fly estimates to ensure they hit their target.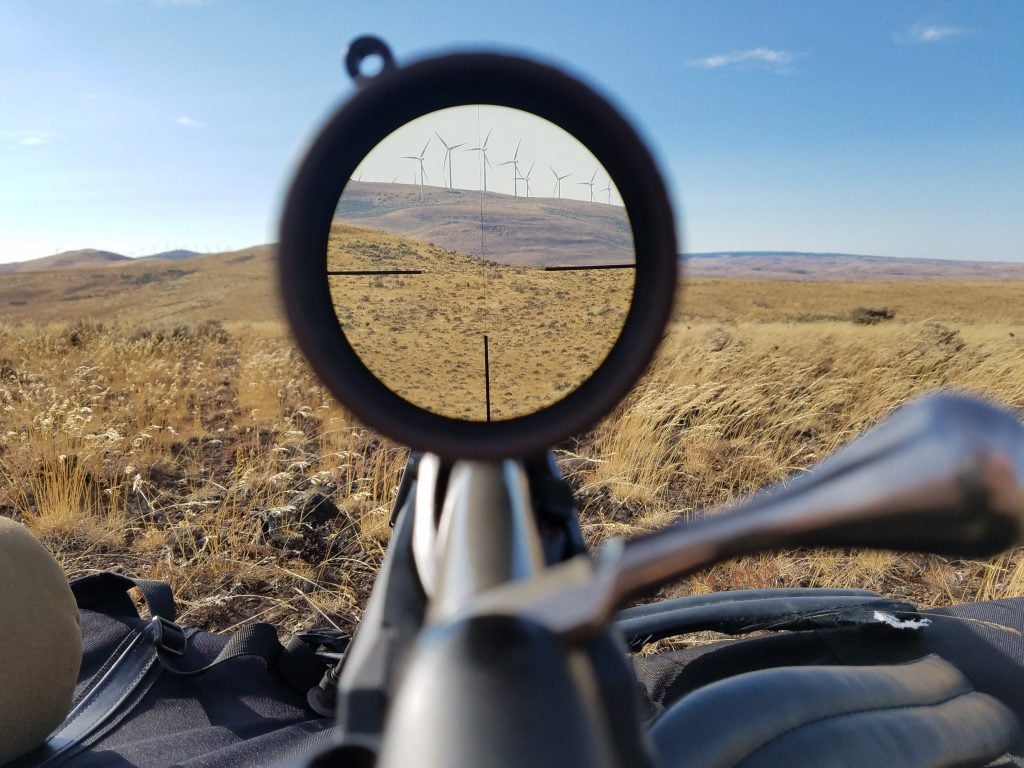 Sitting in the center of the reticle is a circle cut up into four parts, illuminated for rapid shooting at lower magnifications.
In the center of that circle is a red dot, and guess what? It's all clear for those with astigmatism.
It's also unbearably durable. Vortex set a new standard for LPVOs with the Gen 3.
1999
at OpticsPlanet
Prices accurate at time of writing
Prices accurate at time of writing
9. Holosun 507C
Since red dots on handguns are all the rage, you may be asking yourself, "Can I partake if I suffer from astigmatism?"
Well, maybe.
Astigmatism varies in severity, and some shooters have had luck with the HS507C.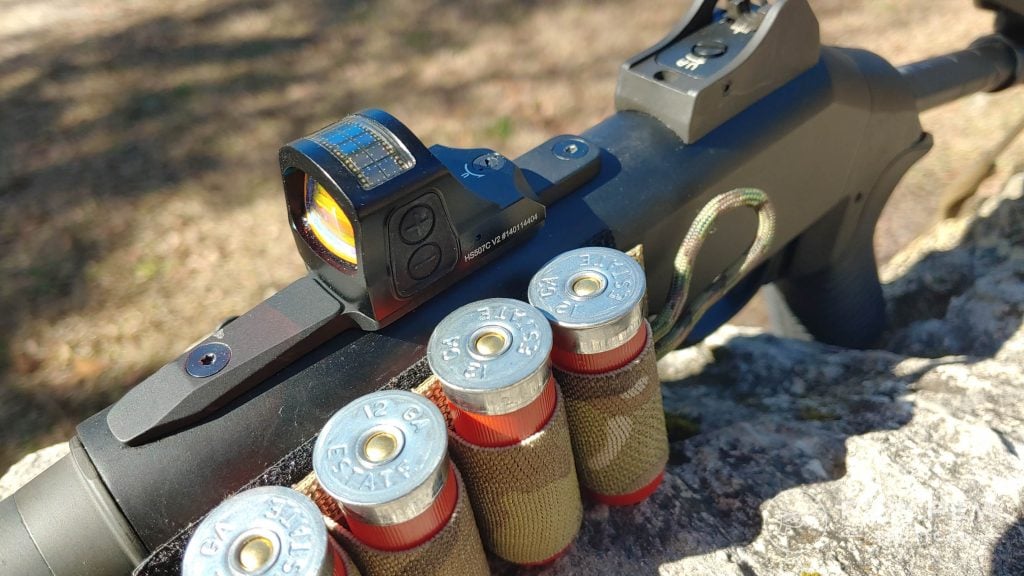 The Holosun 507C comes with a multi reticle system that includes a 32 MOA circle.
As discussed, these circular reticles tend to be better suited for those with astigmatism. Here that big circle is easy to use on handguns but works for PCCs and shotguns.
The 507C packs the solar panel we all know and love on Holosun optics.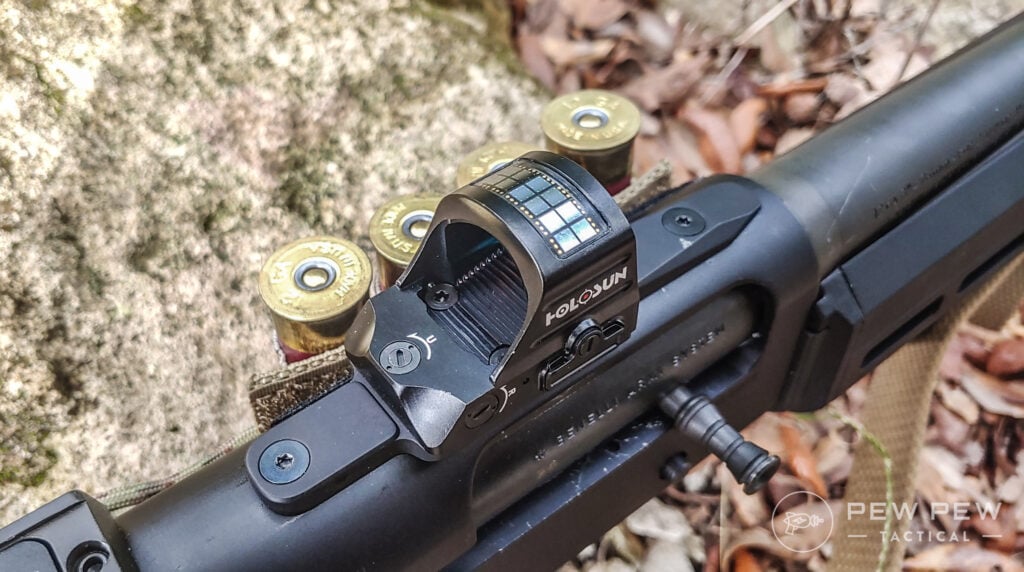 Additionally, it fits Trijicon RMR footprints, so it's easy to attach to the various factory systems and aftermarket slides.
It's tough enough for duty and proven by guys like 1911 custom manufacturer Joe Chambers and firearms instructor Aaron Cowan.
309
at EuroOptic
Prices accurate at time of writing
Prices accurate at time of writing
Conclusion
Our eyes are pretty freaking great, right? Sadly, not all eyes work the same, and astigmatism can be challenging for gun owners looking at optics.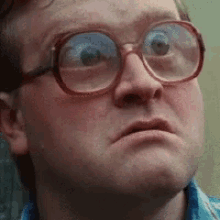 Hopefully, our above suggestions have something that works for your needs.
Remember, there's no perfect option for every task. But we are lucky enough to have an industry that offers a multitude of options for every task.
If you have astigmatism and some optics suggestions, drop them in the comments below! Ready for more optics? Check out our articles on the Best Red Dots and Best Scopes & Optics.