Have you ever watched videos of 3-gun competitions only to wonder why some people rotate their rifle before firing?
Well, if you look closely, you'll probably notice that most of them have a scope or magnified optic mounted on their gun as well, and that's not a coincidence.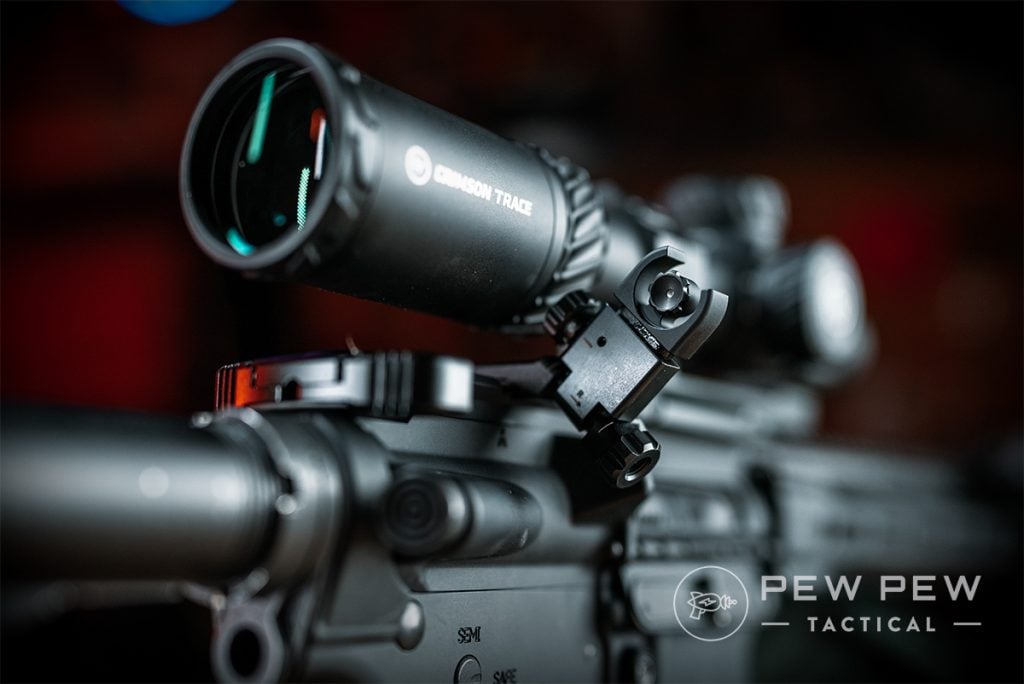 What you're seeing is shooters aiming with offset iron sights. These are sights that are mounted to your flattop rifle and are offset by 45 degrees.
We can agree accuracy is crucial. And offset irons give you a great shortcut option when you're dialed out with your main optic.
So let's dive into offset irons a little more. We'll walk you through why you might want this and also give you some models we recommend!
Summary of Our Top Picks
Table of Contents
Loading...
Why Offset?
Say you're rocking a scope, but you need to quickly fire off a shot at a target just a few short yards away.
Instead of spending time trying to locate the target through your scope, all you need to do is rotate your gun slightly and line up the target with your offset iron sights.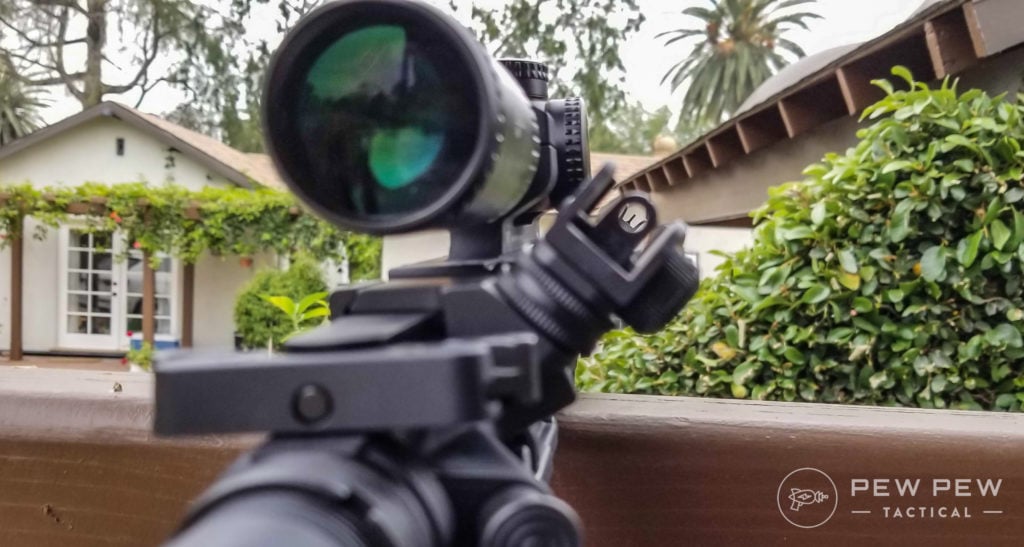 This will take half the time that it would take to use your scope at shorter distances, making it offset sights crucial for competitions and real-life tactical situations.
Are Offset Iron Sights Better Than Inline Sights?
Better is a relative term, but they can be useful in situations where you've got to engage a close target and time matters.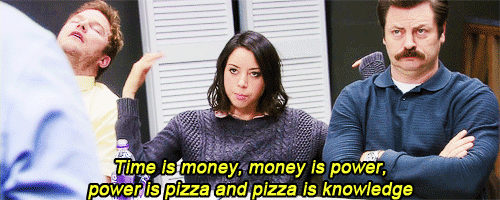 The benefit that offset iron sights has over inline sights is that you don't have to take the time to flip them up in the moment.
While most offset sights are able to be flipped up and down, leaving the sights in an up position won't inhibit your scope like inline sights would. This means that engaging a short-range target is as simple as rotating your rifle 45 degrees and firing.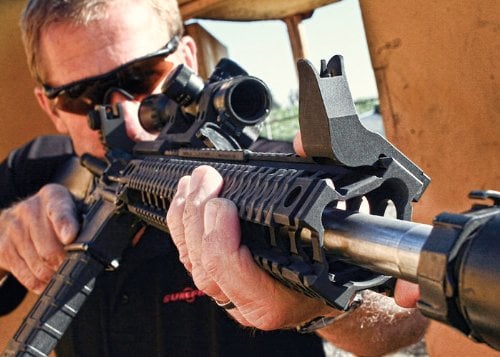 Offset irons can be especially advantageous if your optic device suddenly breaks, as that can seriously dampen your inline sights' effectiveness.
More importantly, offset sights make it feasible to go between short and medium/long-range target without having to fiddle with your optic mount. Because in a real-life scenario, nobody has the time to take off their scope before engaging a target!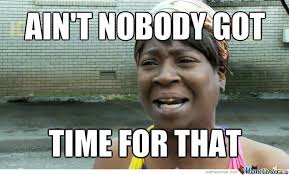 On the other hand, there is a learning curve that comes with offset sights. It might take some shooters some time to get used to rotating their rifle, especially when they need to take a shot in a short amount of time.
Furthermore, offset sights can be a nuisance and get snagged on things if you're not mindful of them.
Best AR-15 Offset Iron Sights
Now that we touched on the benefits that come with offset iron sights, are you thinking about adding some to your rifle?
If so, you've come to the right place because we're going to look at a few quality sights that will turn your rifle into a tactical powerhouse.
1. Surefire Rapid Transition Sight
When it comes to quality sights, 3-Gun legend Barry Dueck is a name you can trust.
For this reason, offset irons made by Surefire have been some of the more popular BUIS for some time, and the Rapid Transition Sights are no exception.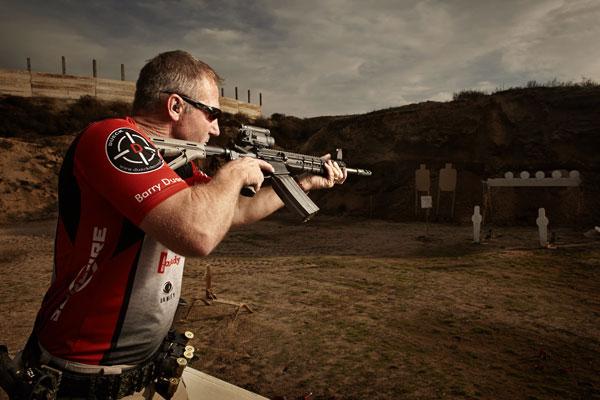 Dueck came up with the Rapid Transition Sight to maximize his proficiency in run-and-gun competitive shooting scenarios while also being able to use a powerful optical mount. And out of that need, the Rapid Transition Sight was born.
Aside from the rather expensive price tag, what sets these sights off from other offset irons out there is their heavy-duty design.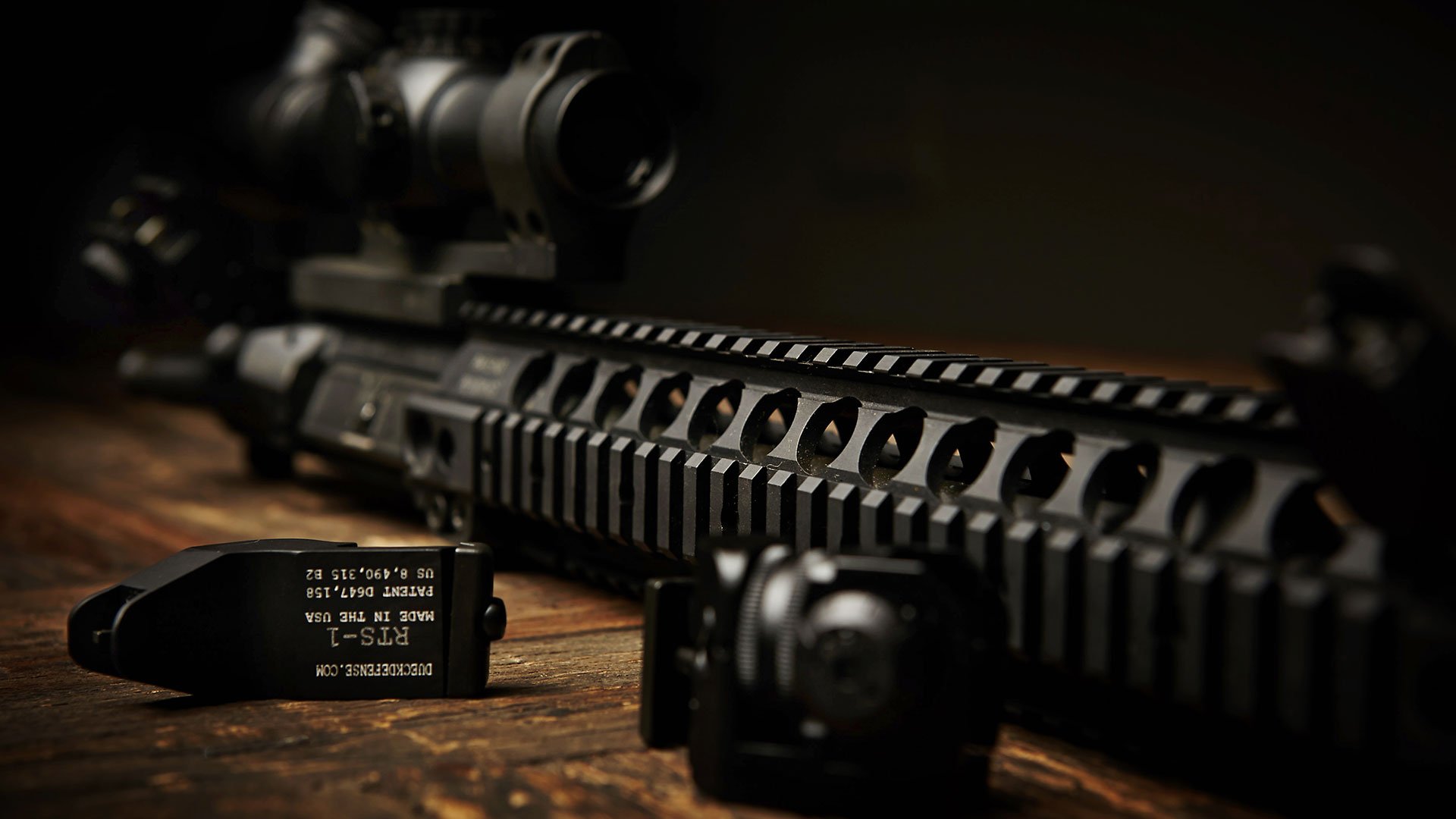 Made from the lightweight 7075 aluminum alloy, the Rapid Transition Sights aren't only lighter than your average offset, but they're stronger as well — twice as strong as the standard 6061 T6 aluminum sights, to be exact!
If you're wondering why anyone would pay so much for sights just for increased durability, remember that offset sights tend to catch a lot more wear and tear than inline sights because of their positioning.
The last thing you want during a 3-Gun competition or an emergency situation is to accidentally bang your site against an object and break it.
Most Durable
189
at OpticsPlanet
Prices accurate at time of writing
Prices accurate at time of writing
The mount only rises 2/10th of an inch higher than your Picatinny rail, so don't worry about them blocking your primary optic.
2. MBUS Pro Offset Sights by Magpul
Magpul is another leader in aftermarket tactical gear, so it should go without saying that Magpul sights tend to sell themselves.
You may have already heard of the MBUS Pro inline sights. They've been a popular line of backup irons for some time now because of their durability and dependability.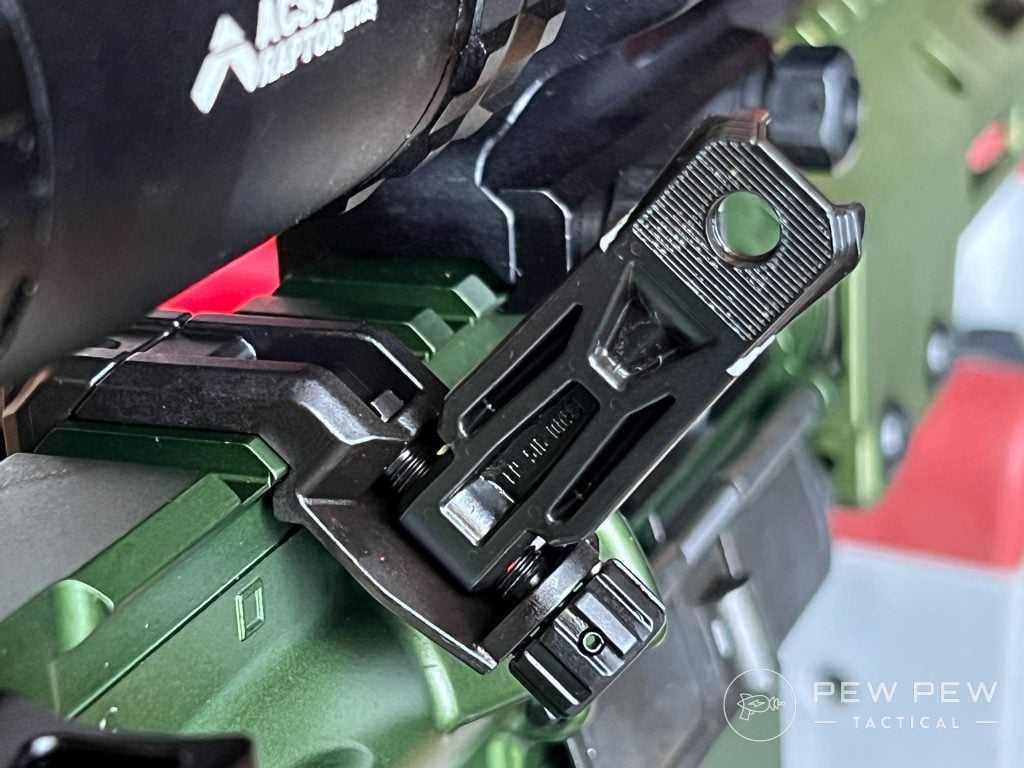 Well, these sights are exactly the same as their inline variants, except that they're made for shooters who prefer to aim with offset sights rather than inline flip-ups.
Aside from that, you get the same quality and durability that comes standard with Magpul sights.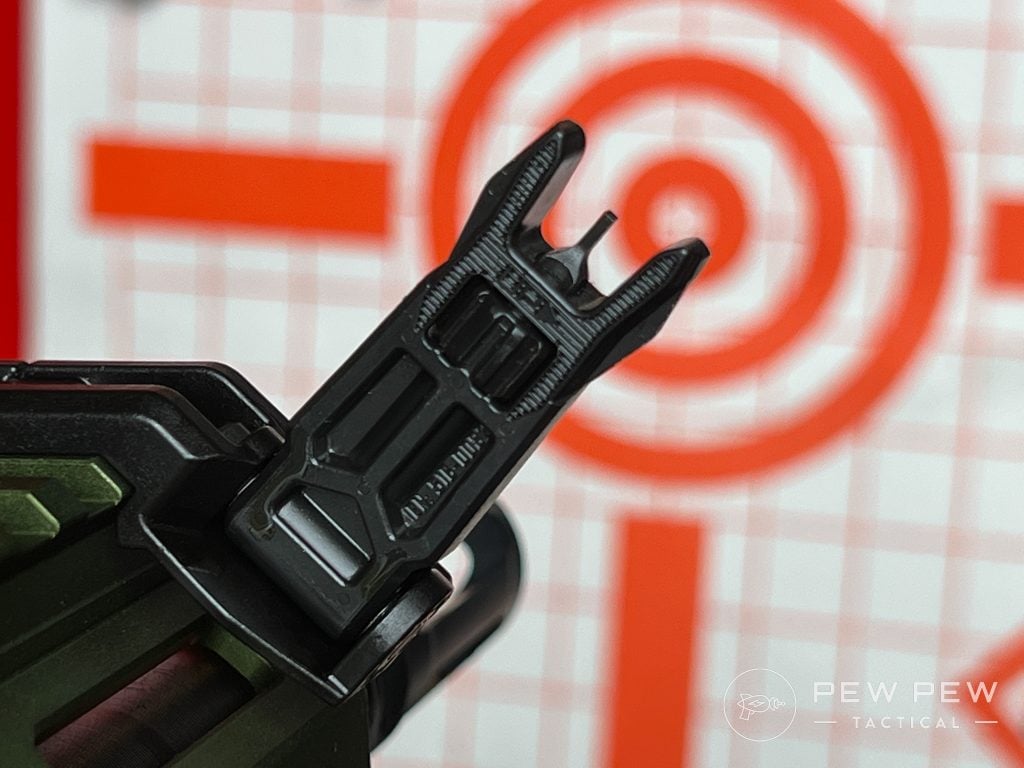 The MBUS Pro sights are more than capable of handling whatever you're able to throw at them.
179
at Amazon
Prices accurate at time of writing
Prices accurate at time of writing
They're made completely from steel and can take a bit of banging around. To further sweeten the deal; they've also been given a coat of Melonite QPQ to keep them protected against corrosion.
Like standard iron sights, the MBUS Pro offsets can be adjusted for elevation and windage without the need for tools. The front and rear sights come with a low-profile design that makes them compatible with virtually every rifle configuration.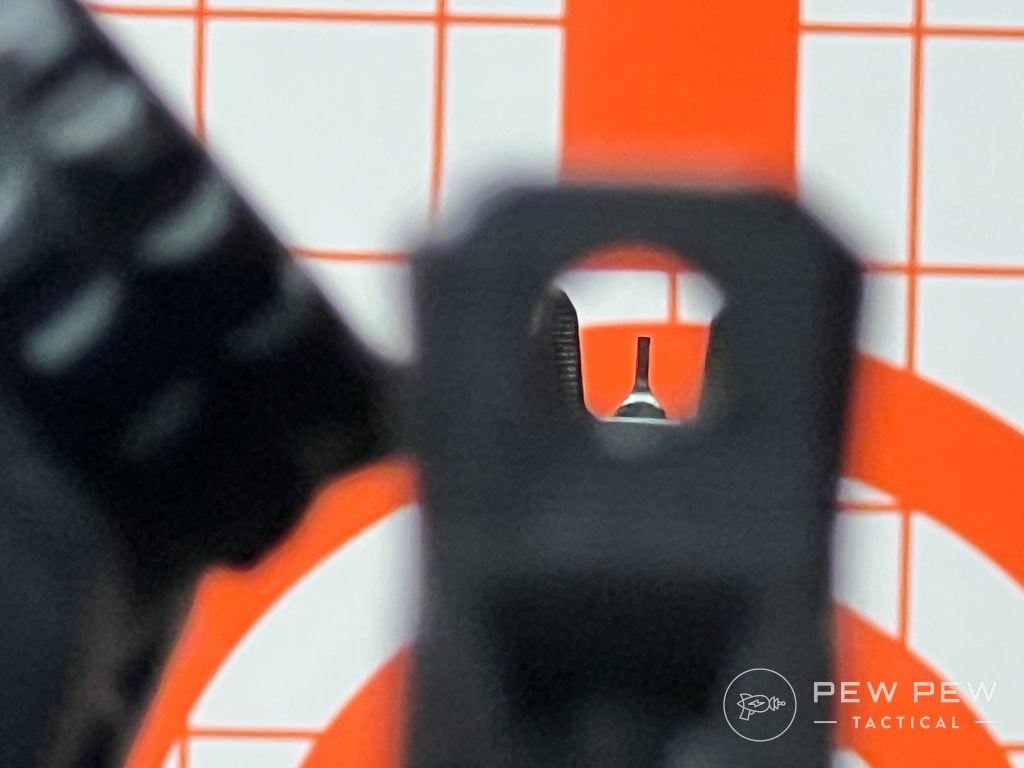 All you need is a Picatinny rail system, and you're good to go.
What do you think of the MBUS system? Rate it below!
3. Ade Advanced Offset Sights
Now, those first two are what you want if you plan on depending on your offset irons when you need them, but maybe you just want to play around with the idea before committing a bag full of money.
Thankfully, there is a budget option in the Ade Advanced Offset Sights.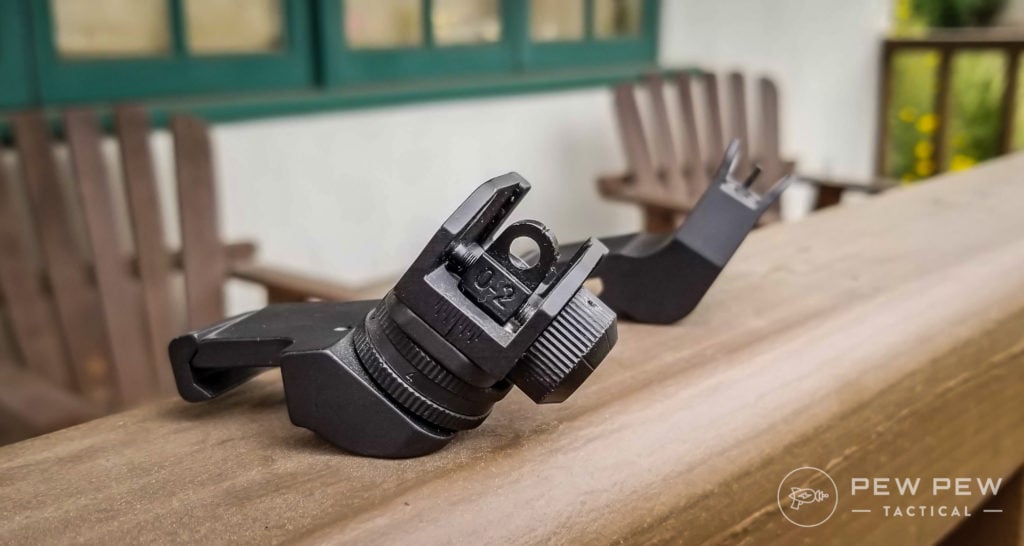 Made from 7075 aluminum with a hard anodized finish and sporting 1/2 MOA elevation and windage adjustments, these are surprisingly decent sights for the price.
And they look decent on any rifle.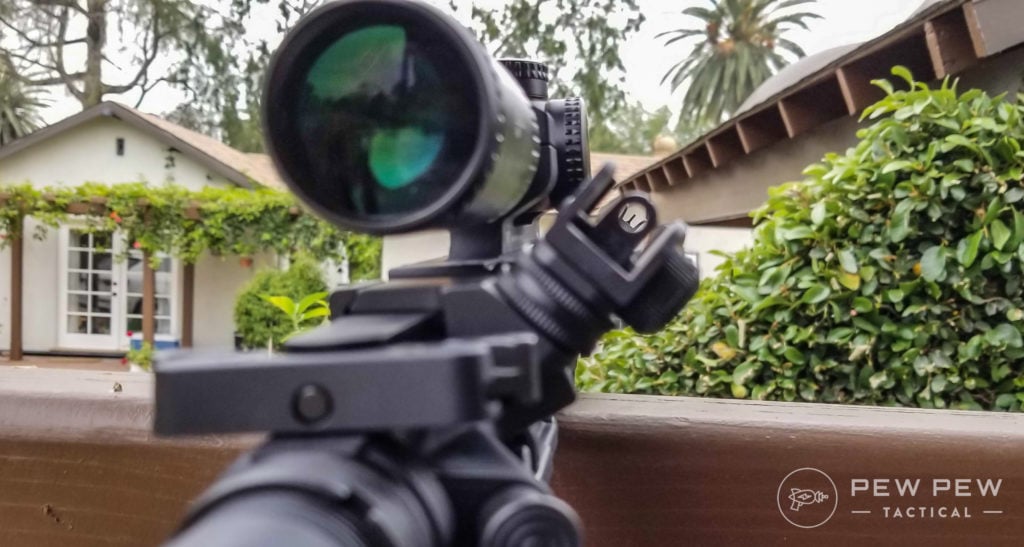 But most importantly…they give you a decent enough target picture to score some easy hits against human-sized targets up close and personal.
No frills, no night sights or anything else, but good enough for range day trips and for testing out to see if the offset irons concept is right for you.
Best Budget Sights
39
at Amazon
Prices accurate at time of writing
Prices accurate at time of writing
4. Ultradyne C4 Offset BUIS
The C4 has a lot going for it, but one of the more unique features is a dual aperture setup. In essence, this means the front sight has a hole in it, too — it's not just a post.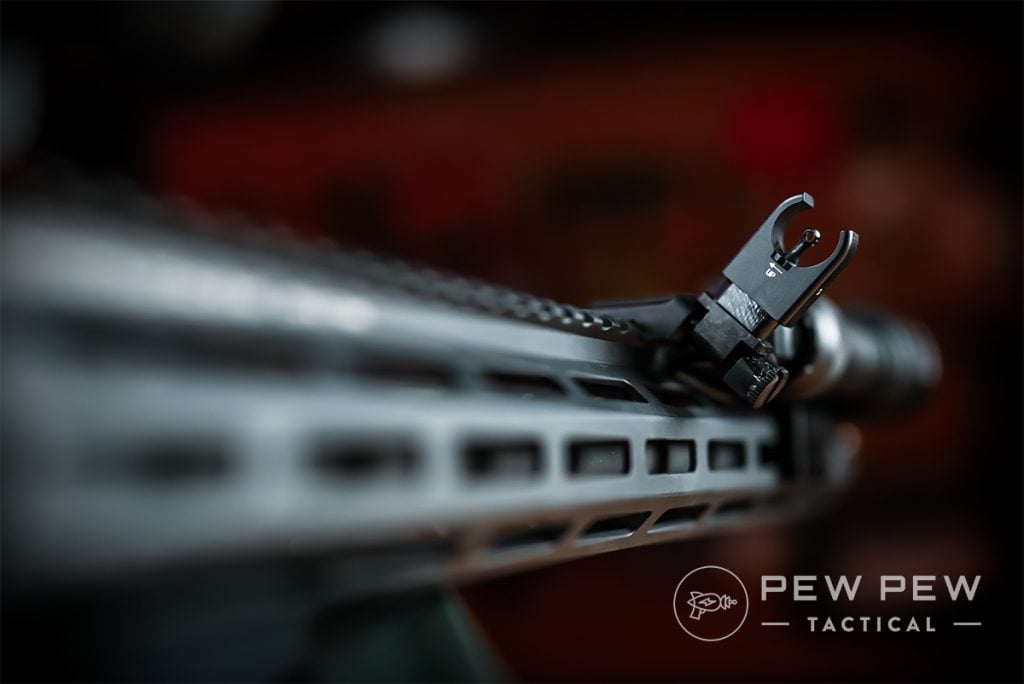 This allows the shooter to still see the target rather than superimposing the front post over it.
Made of 4140 CrMo Steel and 7075 aluminum, the C4 is built tough, and can be folded down when not being used. When deployed, the sights are adjustable for elevation from 200 to 600 yards.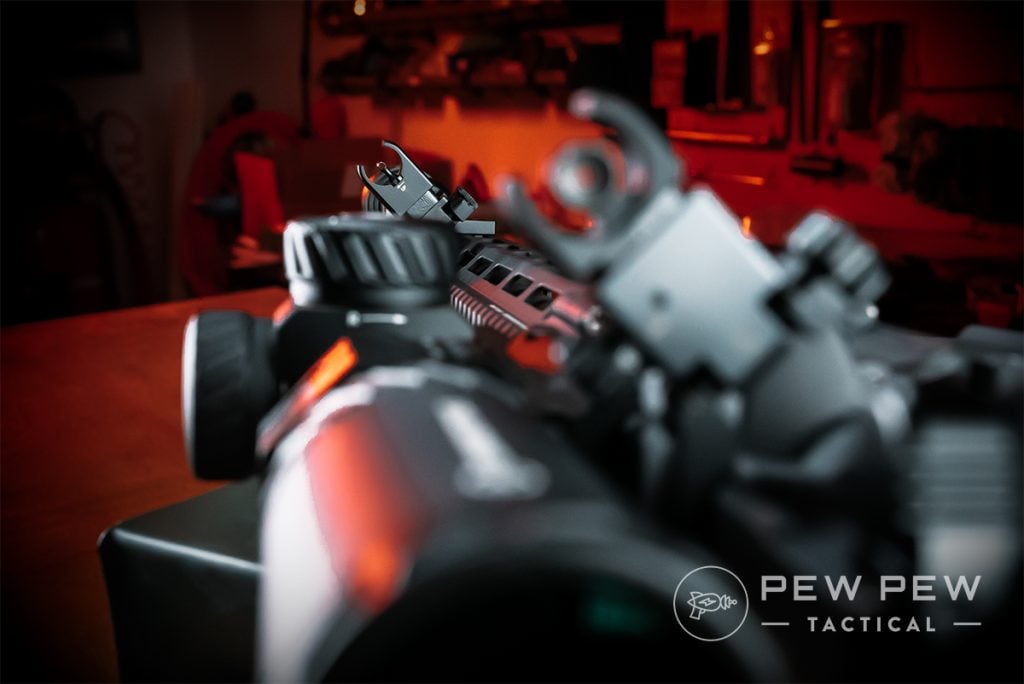 Windage is adjustable, too, and features an easy return to zero.
All this capability and finer materials mean the C4 Offsets start around $320.
Best High-End
314
at OpticsPlanet
Prices accurate at time of writing
Prices accurate at time of writing
Final Thoughts
Understand that offset iron sights aren't for everyone. If you're not someone who needs to switch between long and short distances on the fly, there's not much of a reason for you to get used to learning how to shoot with offset irons.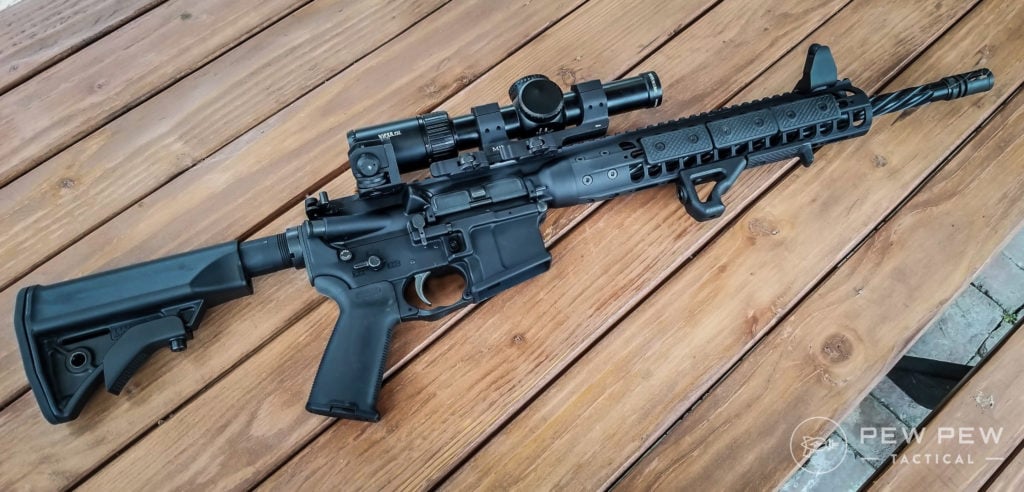 And believe me, if you're like most people, it will take some time to remember to rotate your gun when you first start shooting with offsets.
If the offset + high-powered scope doesn't appeal to you, but you still need something that does give your accuracy a little boost without compromising your short-range shooting, look into scout scopes as a viable alternative.
If you're a competitive shooter or tactical junkie, make sure to let us know how you like shooting with offset iron sights. Want to go electronic or magnified? Check out our Best AR-15 Scopes & Optics.