"Ho, ho, ho, now I have a machine gun"…immortal words from American Hero John "yippee ki-yay" McClane.
But what machine gun was he talking about?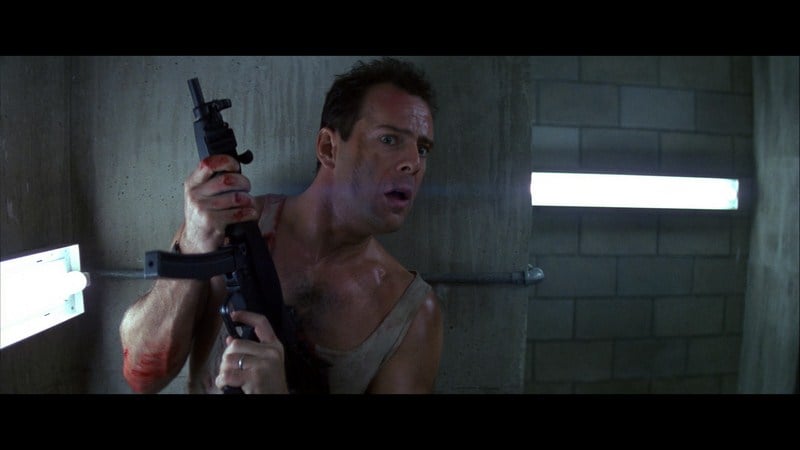 The MP5 of course.
HK's MP5 is the luxury SMG of SMGs and has filled the arms rooms of elite police and military units for decades.
And its popularity has certainly been aided by its starring roles in movies, television, and video games.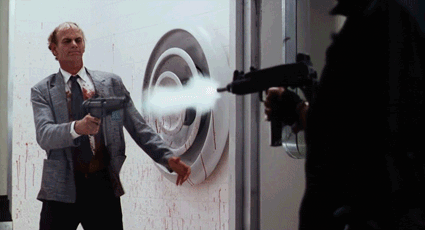 But its role in high-profile incidents also pushed it to the forefront of public knowledge. The Iranian Embassy siege saw SAS members armed with MP5s — one of the most famous uses of the gun.
But not all of us can be Hollywood stars or Special Forces…so what's a civilian to do? Well, buy a clone.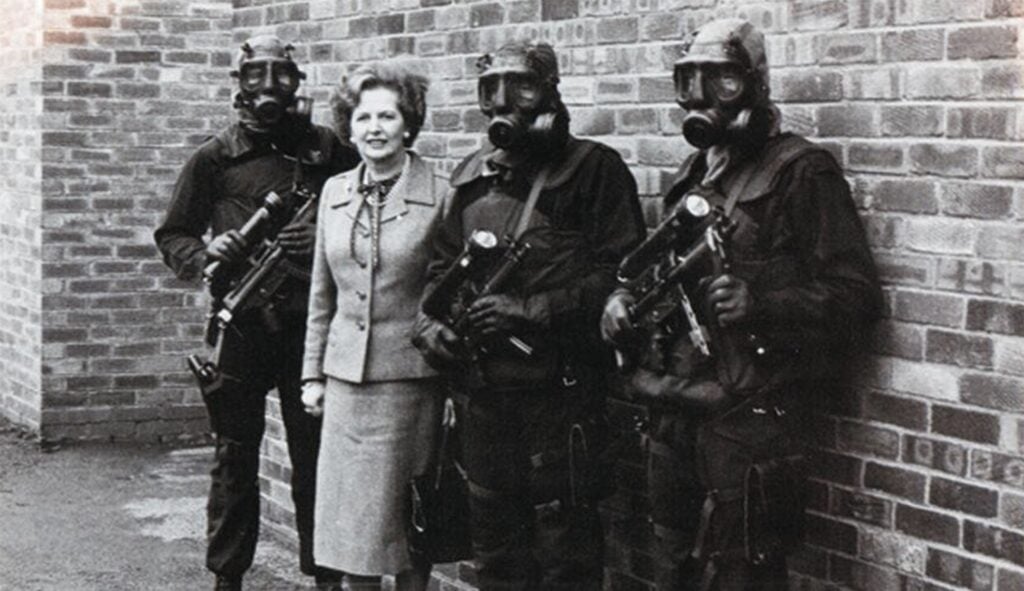 And today we're going to walk you through some of the best MP5 clones out that you can buy…sort of. (Keep in mind that supply and demand may make some of these more difficult to find than others.)
Summary of Our Top Picks
Best MP5 Clones
1. ATI GSG 522
In the family of MP5s, the GSG was one of the first clones I ever became aware of. It should be said this was only a clone in looks — it's a .22 LR rifle that doesn't use a roller delayed system.
I owned one of these for years and found it to be a fun and reliable plinker. It mimicked most of the MP5ness — including the controls, diopter sights, and you can do the famous HK slap.
.22 LR Option
420
at Palmetto State Armory
Prices accurate at time of writing
Prices accurate at time of writing
There are pistol and rifle versions, but the rifle is much more popular than the pistol.
The rifle features faux suppressors to cover the 16-inch barrel. Honestly, it looks a little weird on an MP5. There are multiple configurations that include fixed stocks, folding stocks, collapsing stocks, and the famed SD model.

It's also reliable, functioning with even generic and cheap .22 LR ammo. No need to buy the pricey CCI stuff to get this gun to run.
I mean c'mon, what other MP5 clones can I go out and hunt squirrels with?
Sure, a 10/22 is good – but it's no MP5.
The GSG series has also created a somewhat small, but potent aftermarket that features a drum magazine, stocks, and other accessories to upgrade your GSG.
In short, the GSG 522 is a massively fun gun…perfect for kids and new shooters.
2. Zenith Z-5RS
I blame Zenith for the great MP5 revival. This Turkish company came out of nowhere and started selling Turkish-made MP5s for a great price.
The Zenith MP5s are made on original German HK tooling and come in a variety of configurations, including pistols, AOWs, and rifles.
Closest to MP5 Design
2000
at Brownells
Prices accurate at time of writing
Prices accurate at time of writing
As far as I know, Zenith is the only company that produces the AOW model of the MP5K, the proper K model.
On top of that, they make guns with claw scope mounts in both standard and neutered K models. They also manufacture modern models with M-LOK handguards for those looking for something more modular.
Zenith guns come with cold-hammer-forged barrels with ½ x 28 RH threading, three magazines, and a Covert Carry bag that looks identical to the Elite Survival Systems bags.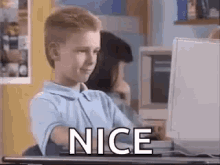 I have one minor, completely stupid, and very annoying complaint. The pistol grip has finger grooves. Yeah, I know some MP5s have those, but the straight grip is vastly superior. Albeit that may just be my opinion.
The Zenith guns certainly won't let you down, and they've teamed up with SB Tactical to give you out-of-the-box models ready for the range.
These MP5 clones are faithful to the MP5 design, while also offering more modern MP5 experiences.
3. PTR 9CT
PTR made their bones with G3 clones in just about every flavor you could imagine, so they are well experienced with the roller delayed design.
PTR is an American-based firm and the MP5 clones they produce feel very modern overall. Best of all they are quite affordable.
Most Modern MP5 Clone
1765
at Guns.com
Prices accurate at time of writing
Prices accurate at time of writing
In fact, these are the most affordable MP5s on the market.
The PTR models include a full-sized rifle, two standard pistol models with different muzzle devices, and a neutered K model as well. (By neutered I mean the K model lacks the forward grip.)
PTR clones come with M-LOK handguards for modular attachment of accessories of all kinds. Of course, they are completely compatible with SB Tactical braces. They also feature welded-on scope rails for optics.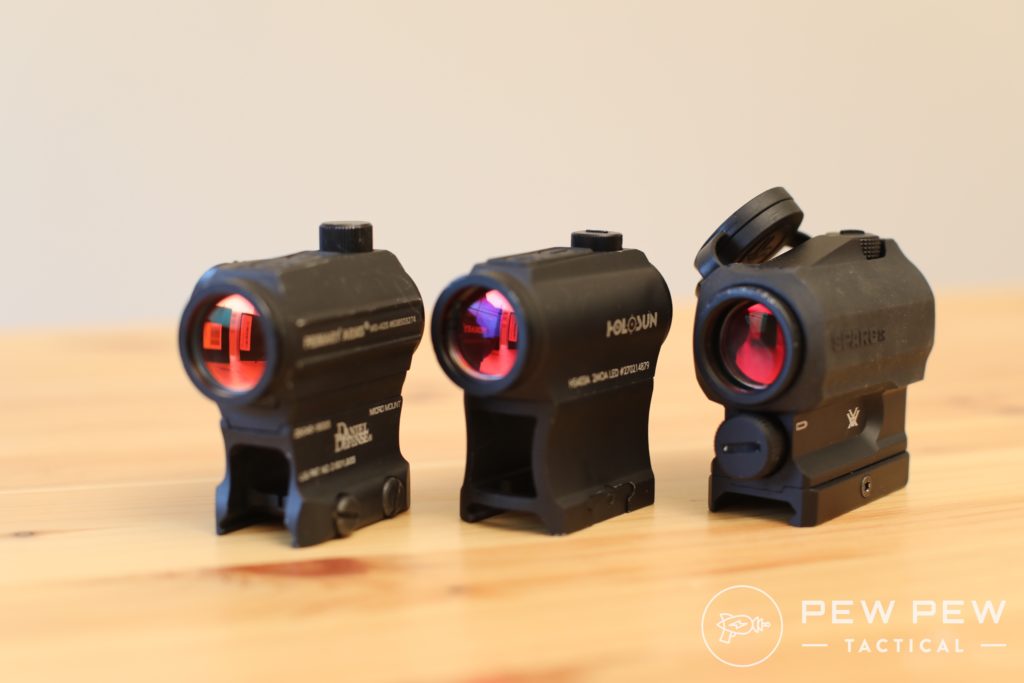 The guns come with both the paddle and push-button magazine release as well a hard case with custom cut foam. And they sport multiple end cap options — including a sling point, brace, or even a backplate to accommodate MPX stocks.

Oh, and did we mention that PTR guns are ready for full auto sears if you just so happen to have one.
If you do, hit me up, we can hang out. If you don't, there is always room to dream and flirt in the comments section.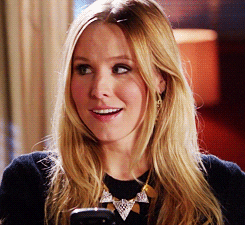 4. H&K SP5K
You don't suck, and HK doesn't hate you, they are just in a tough spot. How tough? Well, German laws are notoriously fickle with exporting weapons, and importing the cool stuff is a hassle.
HK has also been burned numerous times by American law changes ending with warehouses full of guns just sitting.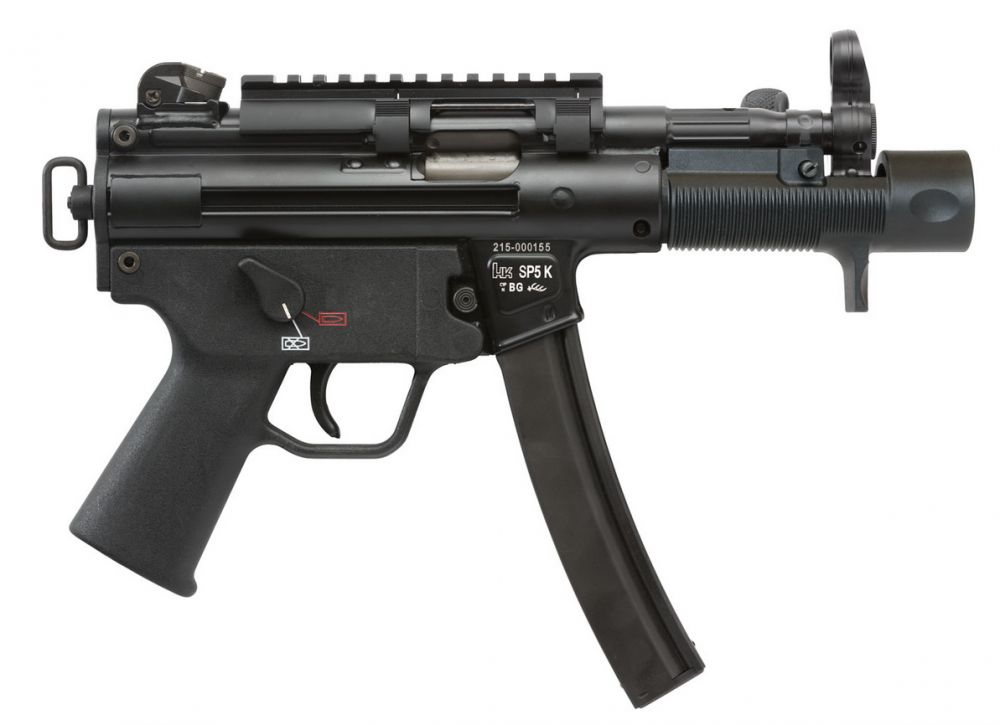 However, even HK's famed stoicism couldn't ignore the MP5 demand. They finally produced one, the SP5K.
The SP5K is a neutered MP5K…kind of.
The gun brings some interesting design choices that MP5 fans have voiced opinions on…no paddle release, the gun cannot accept a full auto pack, and it has a super goofy forend. Oh, and the barrel isn't even threaded.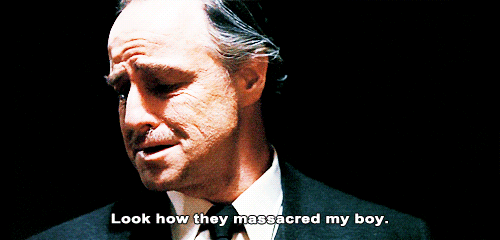 Plus, the $2,700+ MSRP is a little tough to swallow.
That said, this is the way to get a proper HK MP5. As such, it is a ridiculously well-made gun. The German engineers at HK aren't messing around. They take their reputations and their finely made arms very seriously.
The SP5K can be upgraded with an SB Tactical brace, and the scope mount allows for your favorite red dot or low-powered optic to have a home.
Recoil is nearly nothing and hosing a target with 30 rounds of 9mm is a blast.
Functionally the gun is a champ, and there are no complaints regarding reliability or even accuracy.
Using the open sight and a one-point sling, I had no issues consistently landing chest shots on a target. It is well balanced as a braceless pistol, more so than full-size non-braced MP5s.
It's certainly a gun you enjoy more in your hands than looking at it on a website.
HK MP5 Clone
3377
at Kentucky Gun Co
Prices accurate at time of writing
Prices accurate at time of writing
What's your take on the SP5K?
5. Dakota Tactical
If budget is a concern, you might want to skip this portion of the article.
Dakota Tactical is a small operation but if you're an MP5 fan you've heard of them.
They make the highest-end MP5 guns on the market…painstakingly going over each and every firearm to ensure an accurate and high-quality rendition of the famed SMG. These guys really love these guns.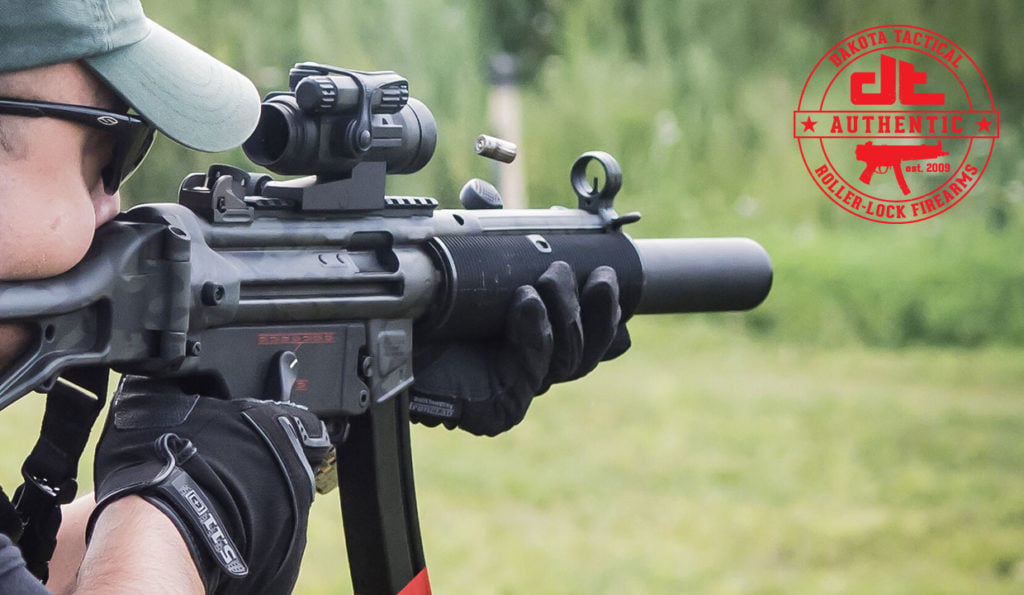 Like Nighthawk 1911s, the guys at Dakota Tactical know these guns inside and out. That knowledge gives them the ability to craft some awesome guns.
Dakota Tactical MP5 clones are not cheap, with the more affordable pistol model selling for $2,700.
They produce a core series of MP5 handguns and rifles and are now producing a classic line of MP5s.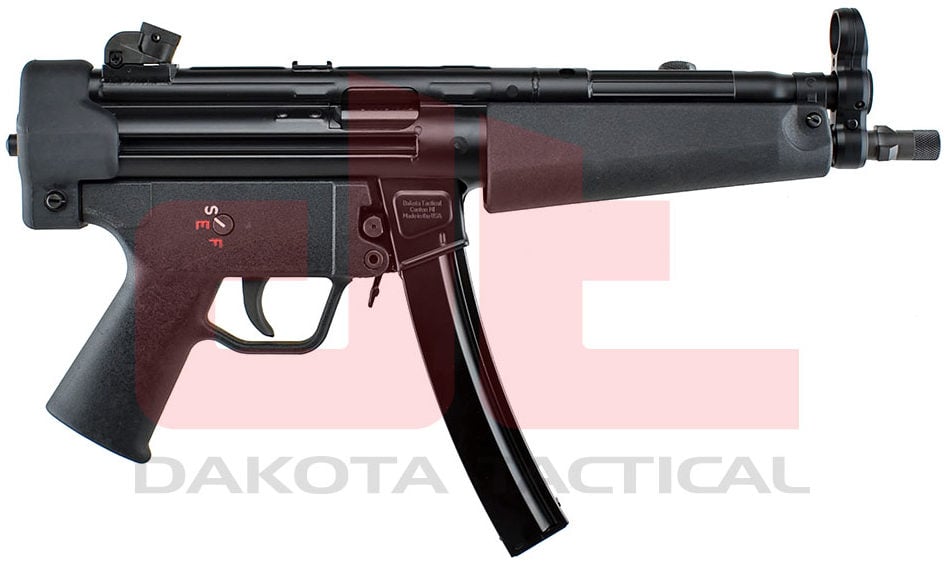 These are hand-built guns…a truly made in USA MP5.
Additionally, they make compact and reverse stretch frames for the pickiest of consumers.
The downside is that as a small operation you may end up waiting for your gun if you order straight from DT. Ordering direct will likely save you a good deal of money, though.
If you want the best of the best, though, go with Dakota Tactical.
Top Tier MP5 Clone
2699
at Dakota Tactical
Prices accurate at time of writing
Prices accurate at time of writing
Final Thoughts
HK's MP5 is a German classic, still capturing the public's imagination. Luckily for us, there are a few gun makers out there catering to this need for a cool-looking gun that's actually accessible to us regular folk.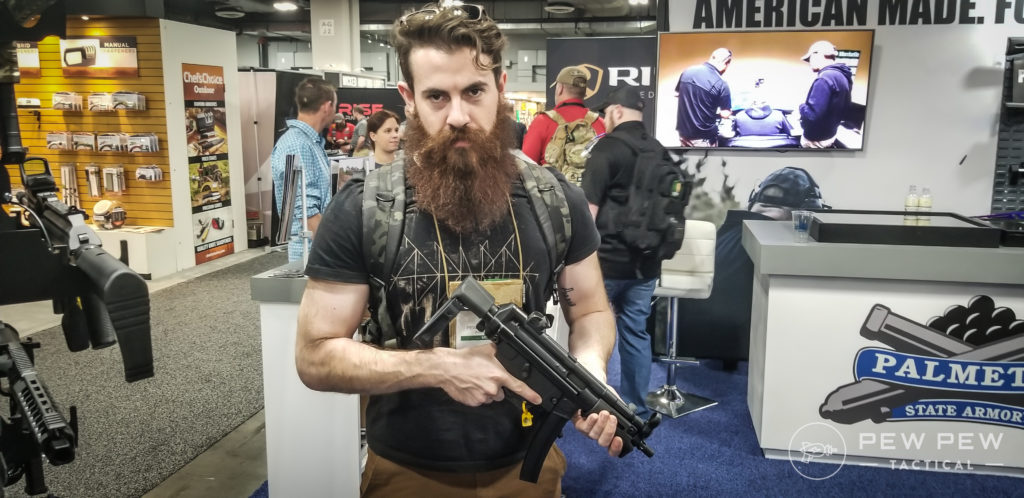 What's your favorite MP5 clone? Let us know in the comments below. For a deeper dive into the MP5, check out our historical look at this classic SMG.