The baton is one of the oldest weapons that's still used today – and with good reason! A wide variety of cultures and civilizations have been using batons and other clubs for thousands of years.
After all, who can deny the value of a hefty piece of wood or metal in the ancient game of survival?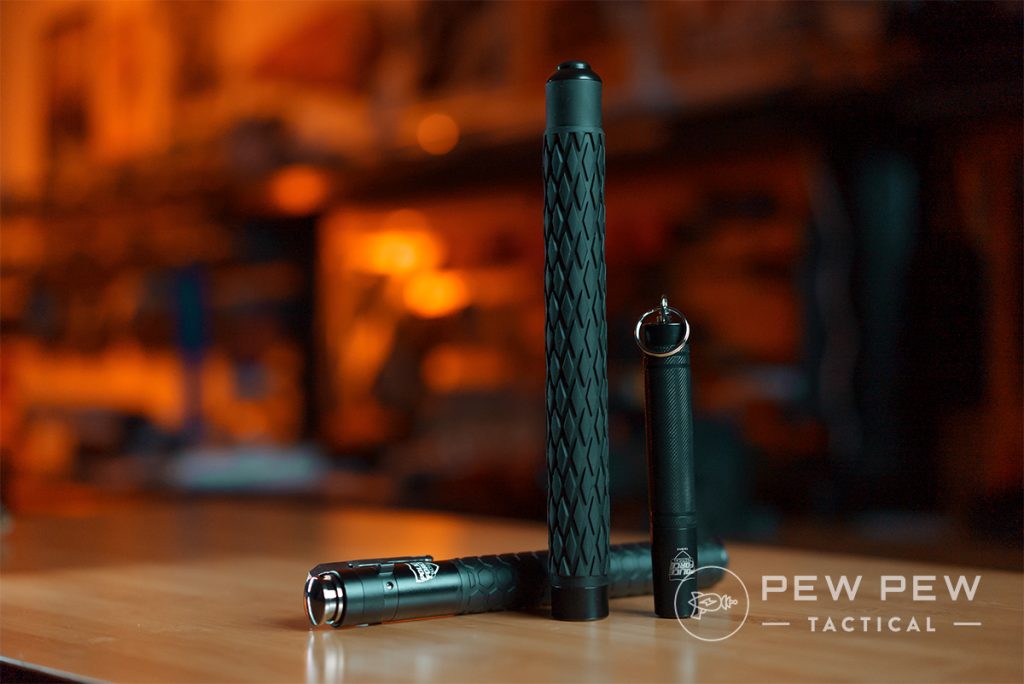 These days, firearms tend to be the go-to when it comes to putting meat on the table. But that doesn't mean the modern baton has lost its value.
Police, security guards, and military powers around the world still use truncheons as defensive weapons. And you can too!
For many people, batons are a popular and budget-friendly option for personal and home defense. Have we perked your interest yet?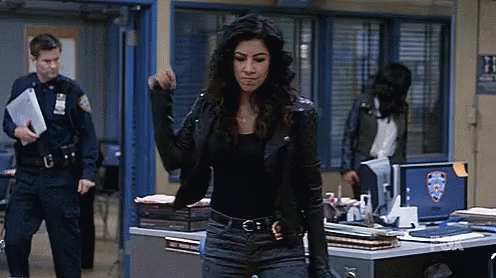 Good. Today, let's take a closer look at the pros and cons of owning a baton and review my top baton choices for self-defense.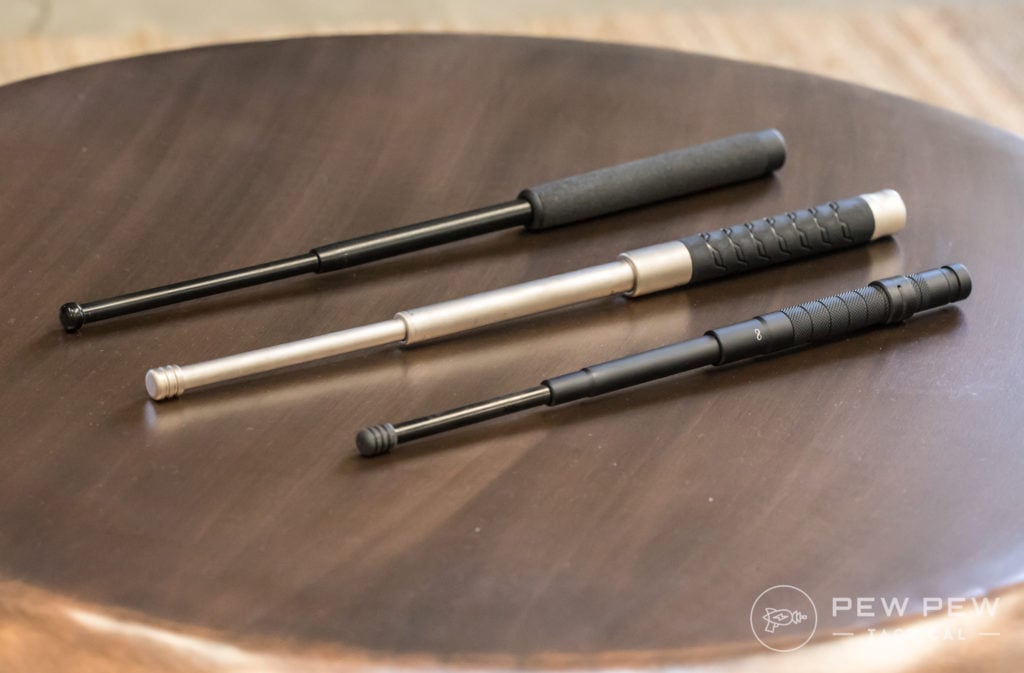 Disclaimer: we're not lawyers so you should check your local laws for baton ownership and use!
Summary of Our Top Picks
Table of Contents
Loading...
Why a Baton?
Alright, fine. We know a baton may not have the same visual impact or "cool factor" as a firearm, at least at first glance. But we aren't snobs, so let's start by discussing why you should consider a baton for your self-defense needs.
Pros
Less Lethal: A baton doesn't require the use of lethal force. As a situation escalates or deescalates, you can quickly adjust your level of force without switching defensive tools.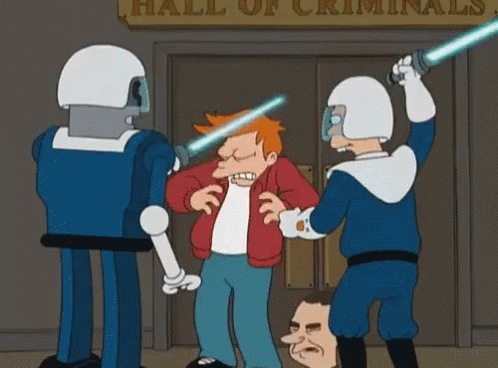 Multipurpose: Batons are great for broad strikes and jabs, blocking attacks, and can even sweep an attacker's legs out from underneath them. They can also be useful in other emergency situations, such as breaking windows to escape your car or home.
Simple: Batons are easy to use. They require no power or ammunition, can't suffer from mechanical failure, don't expire, require little maintenance, and rarely need replacing. Talk about reliability!
Affordable: A high-quality, lightweight, and concealable baton can run around $200, but it's also easy to find equally effective options for less than $50.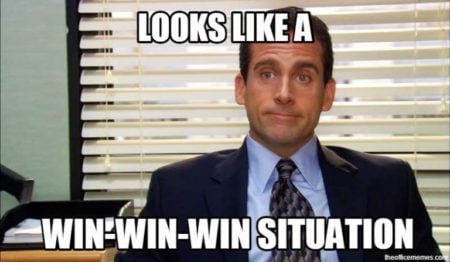 Effective: You can do pretty significant damage with a baton, even without a lot of strength or strict form.
Legality: Batons are legal in many places where other weapons aren't and generally don't require a permit or registration. This is especially true for items that can serve as a baton but aren't strictly made for self-defense, like baseball bats or hefty flashlights.
Relatively Easy to Conceal: Batons, particularly collapsible models, can easily slip into bags and deep pockets. At home, you can covertly rest the weapon next to your bed, in a nightstand drawer, or by the doorway.
Safe: With a baton, you don't have to worry about accidental discharges, and there is very little risk of self-injury. Plus, they are typically bystander-safe, so long as you don't go wild.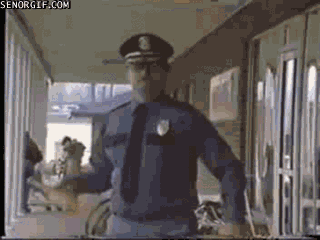 We condone only responsible baton use in this house!
Consider These Drawbacks First
Are you feeling the tingles of baton envy yet? We share the hype, but before you race off to the store, let's examine the downsides of baton ownership.
Cons
Less Lethal: Guns are more effective at stopping or deterring an attacker. It's just a fact.
But Still Lethal: A single baton strike – intentional or accidental – can result in severe and even fatal injuries. A baton may be "less lethal," but it's still a weapon that needs to be handled with respect and consideration, much like any firearm.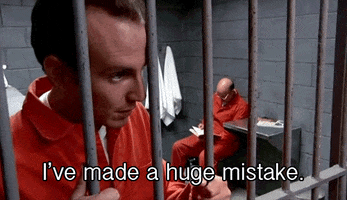 Expense: Yes, batons are more affordable than handguns, but they're often more expensive than other handgun alternatives, like pepper spray and stun guns.
Training: Compared to other defensive weapons, batons are relatively easy to use. That said, you still need to train if your goal is to be effective during an altercation. Practice makes perfect, after all, and you want to keep your skills up.
Range: A baton is a melee weapon. It doesn't provide the range of a firearm, pepper spray, or taser. This could leave you in a vulnerable position if your attacker is armed with a ranged weapon.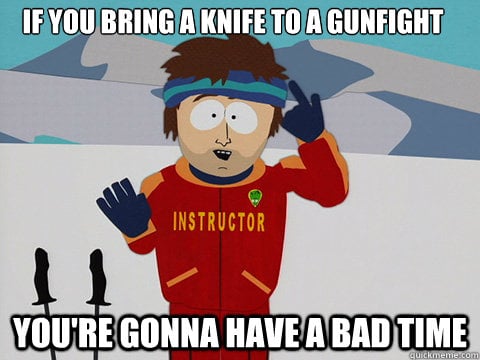 Legality: Batons are legal in most places but not everywhere, including states like California. Check your local laws before purchasing or carrying any weapon.
Best Batons for Self-Defense
Shopping for a new weapon can be exciting and overwhelming, especially online. It's important to do your research before taking the plunge and coughing up your hard-earned cash.
To help you start the process, let's take a look at a few batons that rate highly as self-defense tools.
1. ASP Talon Infinity Steel Baton
Armament Systems & Procedures (ASP) manufactures an impressive collection of expandable batons, but three products are a cut above the rest: the Talon Infinity 50cm, the Friction Loc Baton 21", and the Agent Infinity Concealable Baton 40cm.
These batons may be pricier than other options, but it's a reflection of their quality. Plus, your purchase comes with a lifetime warranty!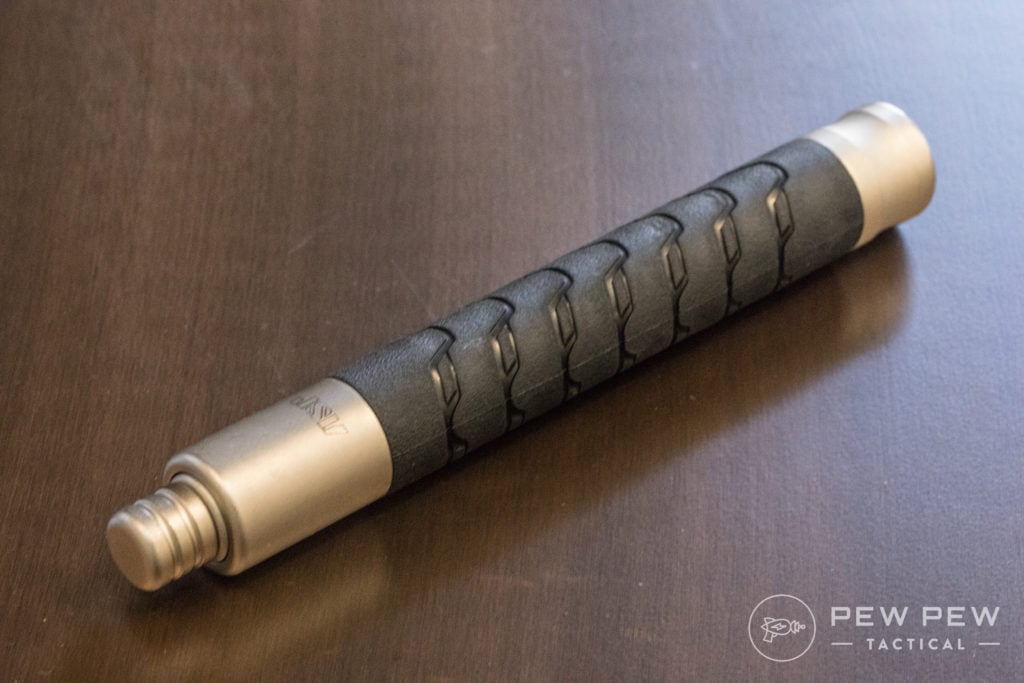 ASP advertises the Talon Infinity 50cm as the "most advanced tactical baton in the world, period."
To ensure precision and reliability, the manufacturer specifically designed this product with a limited number of moving parts and included a textured Vector grip option.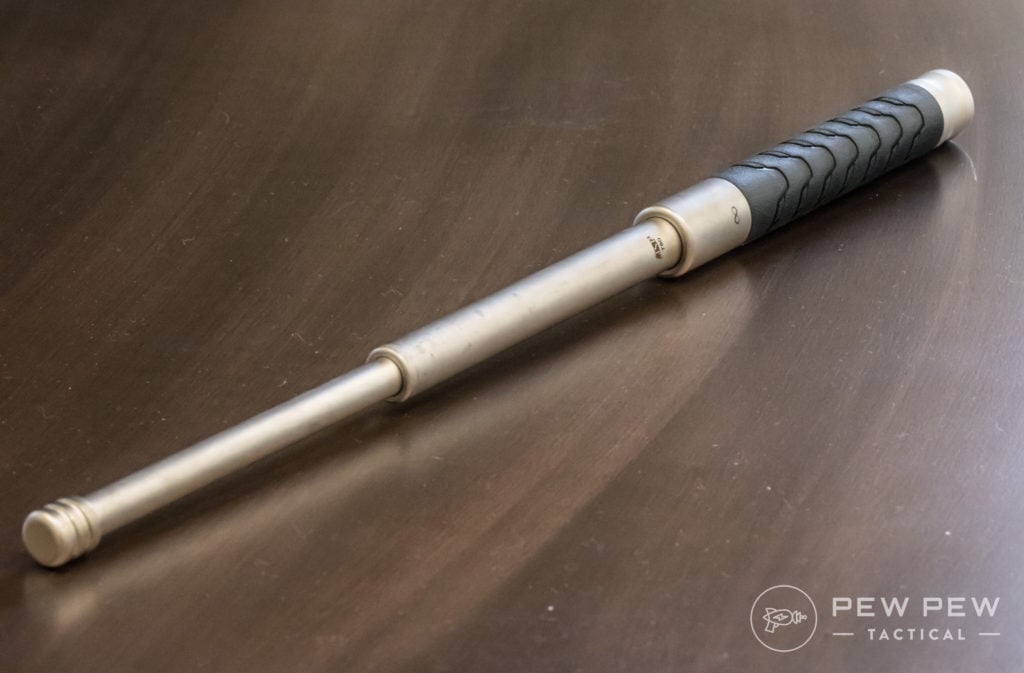 Made from 4140 steel, this high-quality baton opens with a quick flick of the wrist and closes into the scabbard with a push of the end cap. Its retracted length is a little over 8 inches, so you'll probably need a holster or bag to carry it comfortably.
The weight of this product varies because ASP offers a Steel model at 18.3 ounces (above) and a lighter Airweight edition at 11.2 ounces.
Advanced Option
183
at Optics Planet
Prices accurate at time of writing
Prices accurate at time of writing
2. ASP Friction Loc Baton
Another popular baton is ASP's Friction Loc Baton 21″. This model is a tactical impact weapon commonly used by law enforcement personnel across the United States.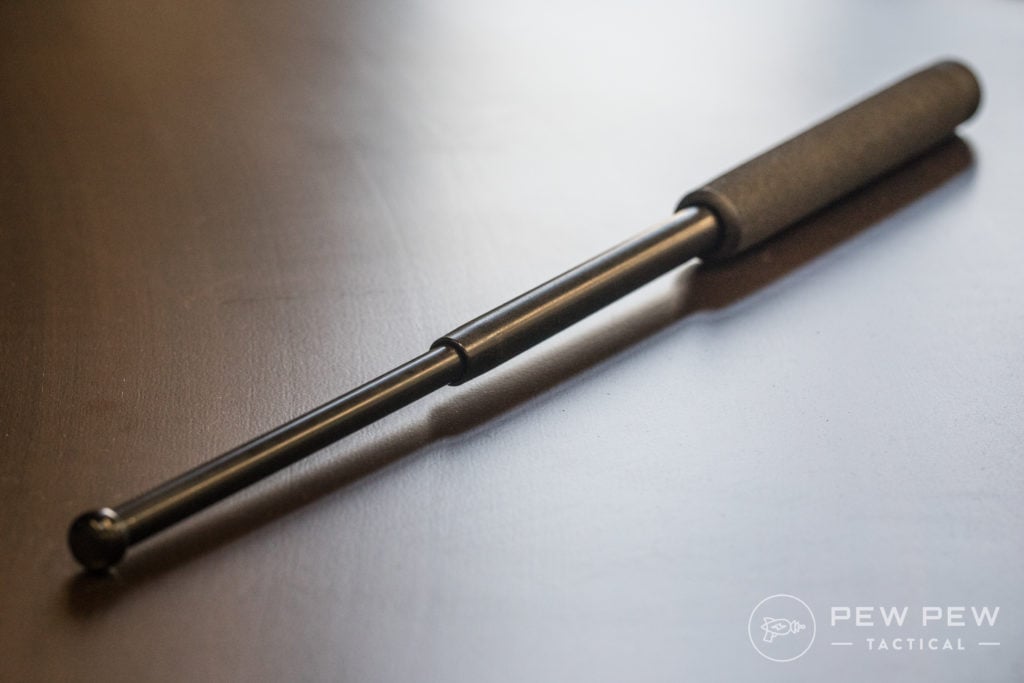 The Friction Loc Baton 21" has a slender shape and telescoping construction that allows for fast strikes. It's lightweight and easy to conceal at a retracted length of 7.70 inches, making it a fine defense option for police officers or casual user going about their day (or night).
Opening an ASP baton be a little tricky to master. The manufacturer's intended method is much faster than trying to pull the tip out of the baton manually, especially when an attacker is charging at you.
This video illustrates the concept:
This product is available in two models, Steel (16.3 ounces) and Airweight (8.9 ounces).
LEO Approved
139
at Optics Planet
Prices accurate at time of writing
Prices accurate at time of writing
ASP's Agent Baton series was designed to be a low-profile weapon for investigators and undercover operatives, which means you can safely rely on its fine-line grip and striking potential in a pinch.
3. Streetwise Expandable Baton
We've updated our review with some more affordable options from the brands Streetwise and Police Force…and beat up some mats for science!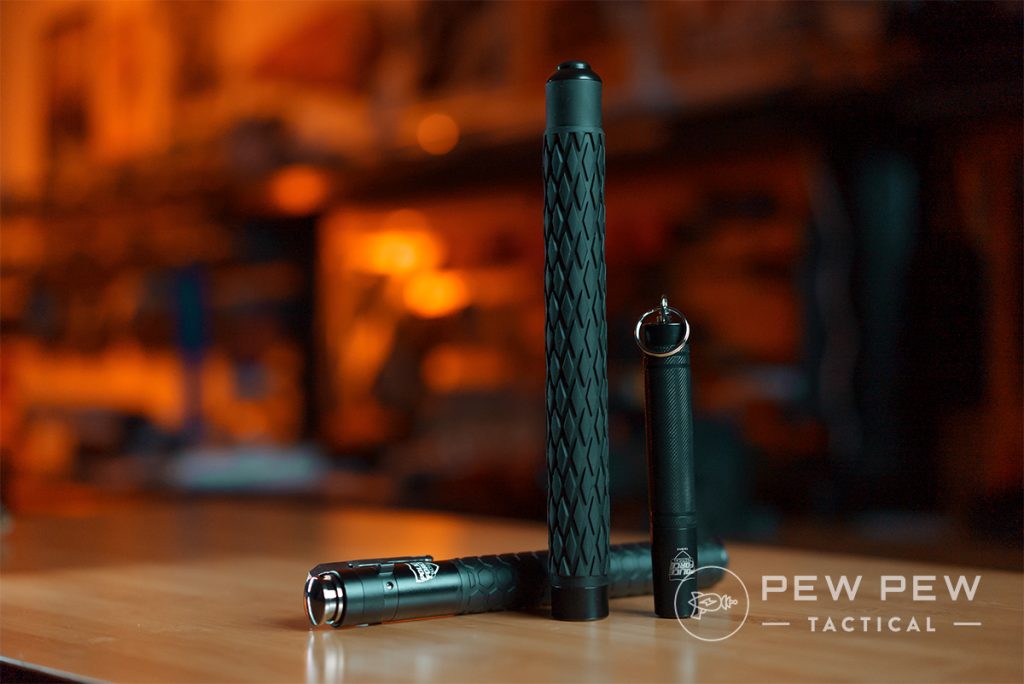 The Streetwise (with the diamond pattern grip) is our best bang-for-the-buck baton that gives you a great friction lock at a fraction of the price compared to ASP offerings.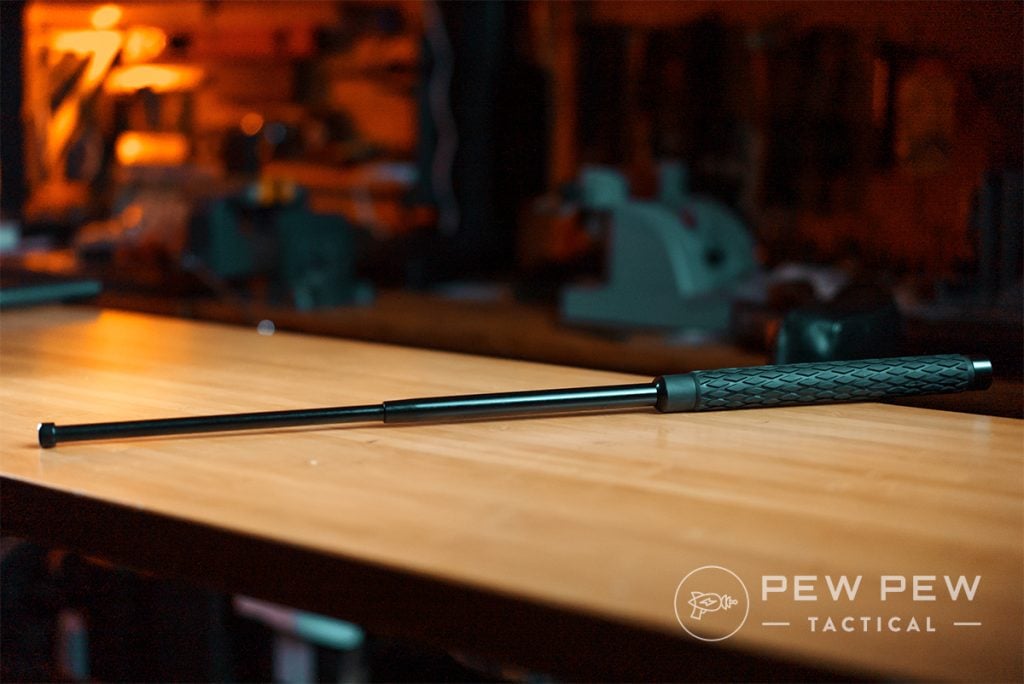 Check it out in action:
I certainly wouldn't want to be on the receiving end of that without a mat!
It expands from 8″ to 21″ with the flick of the wrist and weighs a good balanced 1.3 lbs.
What I would recommend if you want to ease into the world of batons without breaking the bank.
Best Bang-For-The-Buck Baton
23
at The Home Security Superstore
Prices accurate at time of writing
Prices accurate at time of writing
4. Police Force Expandable Keychain Baton
A keychain baton?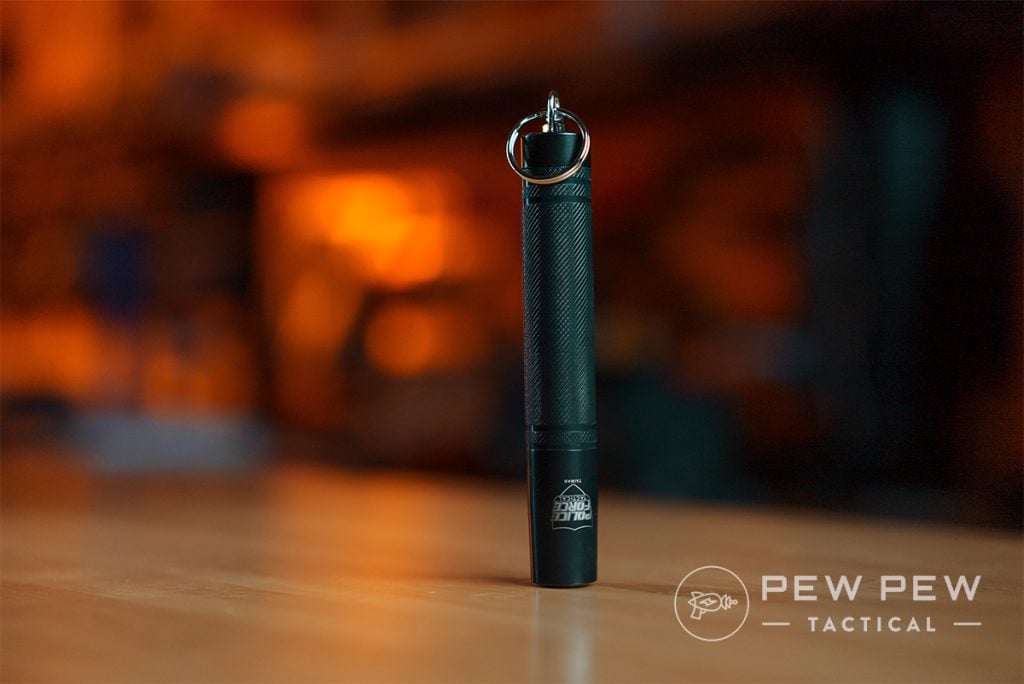 It's a stretch…but the Police Force Keychain Baton is the tiniest of the bunch.
Your mileage might vary on if you can actually put it on a keychain for day-to-day use, but it can certainly easily fit in a purse or large pockets.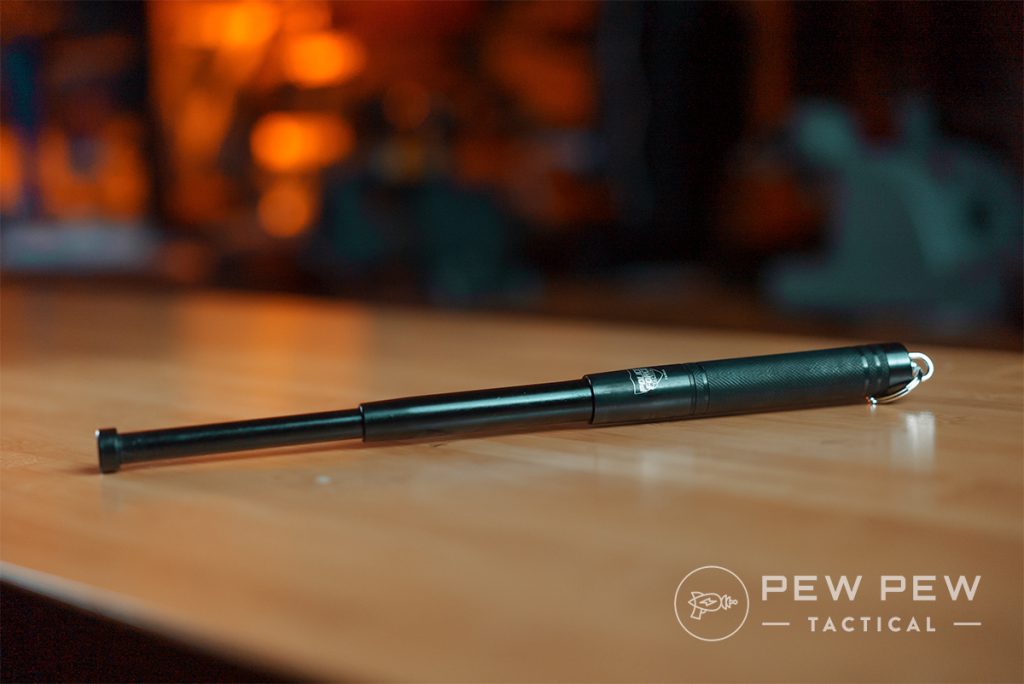 But for the best view, check out our quick video of the baton vs. a sparring mat:
Goes from 5.5″ to 12″ in a second and weighs in at only 9 oz.
Best Small Baton
20
at The Home Security Superstore
Prices accurate at time of writing
Prices accurate at time of writing
5. Police Force Automatic Expandable Baton
Looking for an option with a button release instead of flicking your wrist?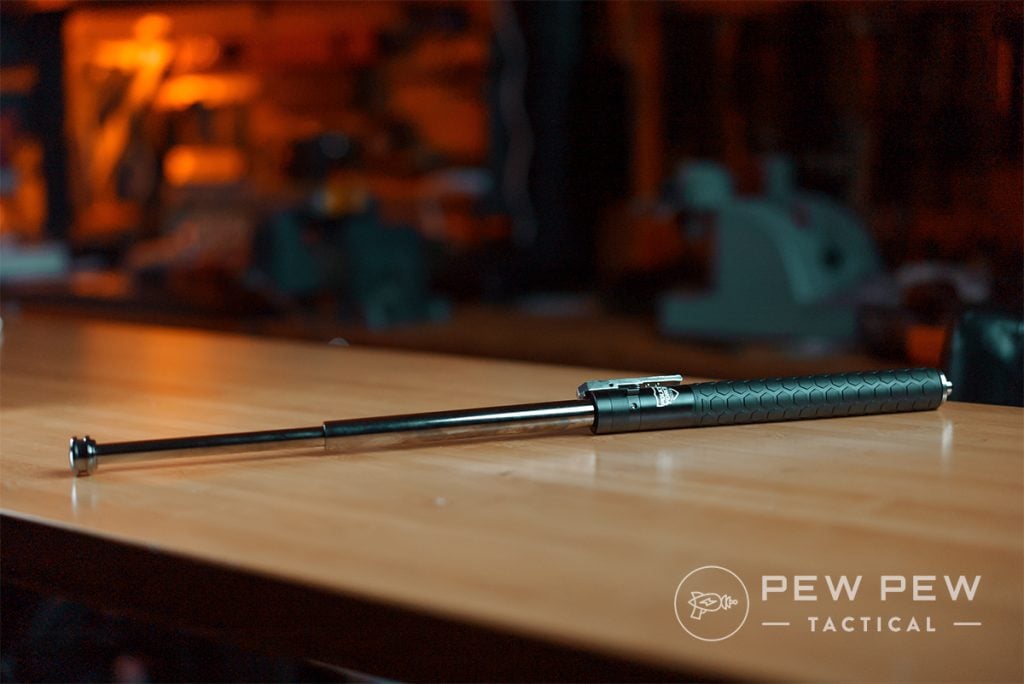 This Police Force option might be for you with its lockable button function.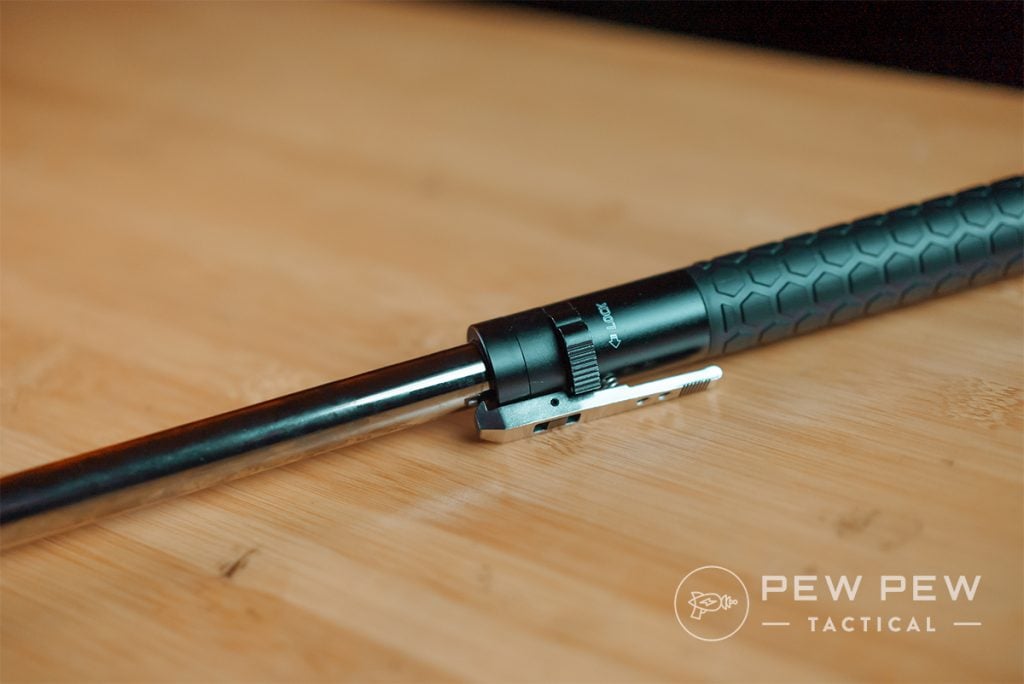 It also sits right in the middle size between the keychain baton and Streetwise baton.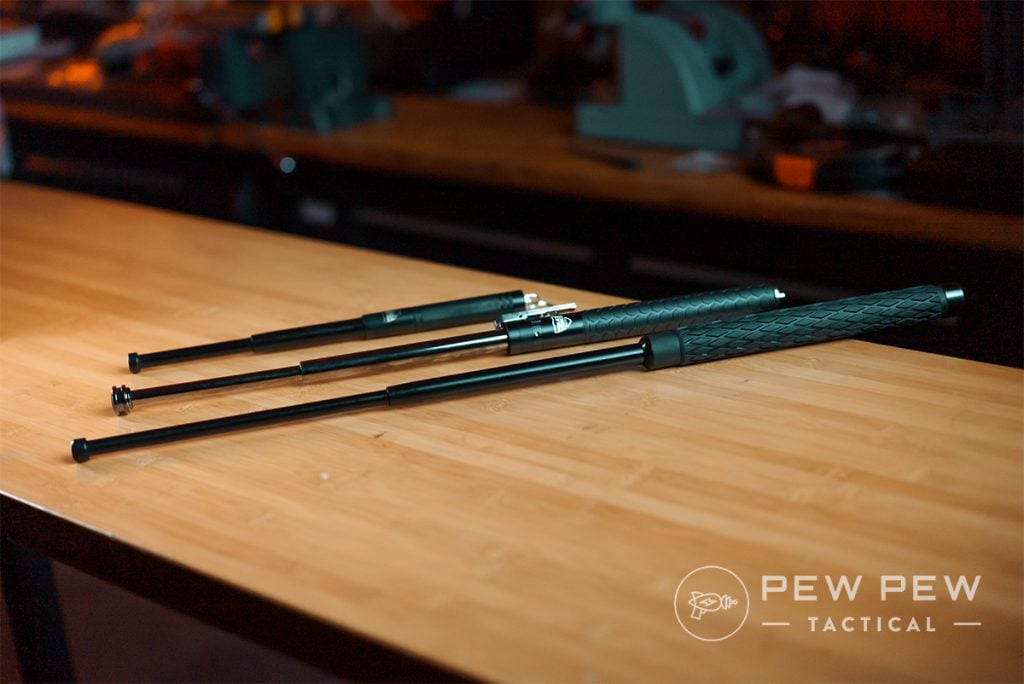 Check out the button release system in our video:
It expands from 9.5″ to 21″ with the push of a button.
Our pick if you don't think you'll be able to manually flick your baton in a stressful situation. However, be sure to practice disengaging the safety lever.
Best Automatic Button Option
33
at The Home Security Superstore
Prices accurate at time of writing
Prices accurate at time of writing
6. ASP Agent Infinity Concealable Baton
The Agent Infinity Concealable Baton 40cm is manufactured with a 4140 steel striking surface and weighs in at 13.2 ounces.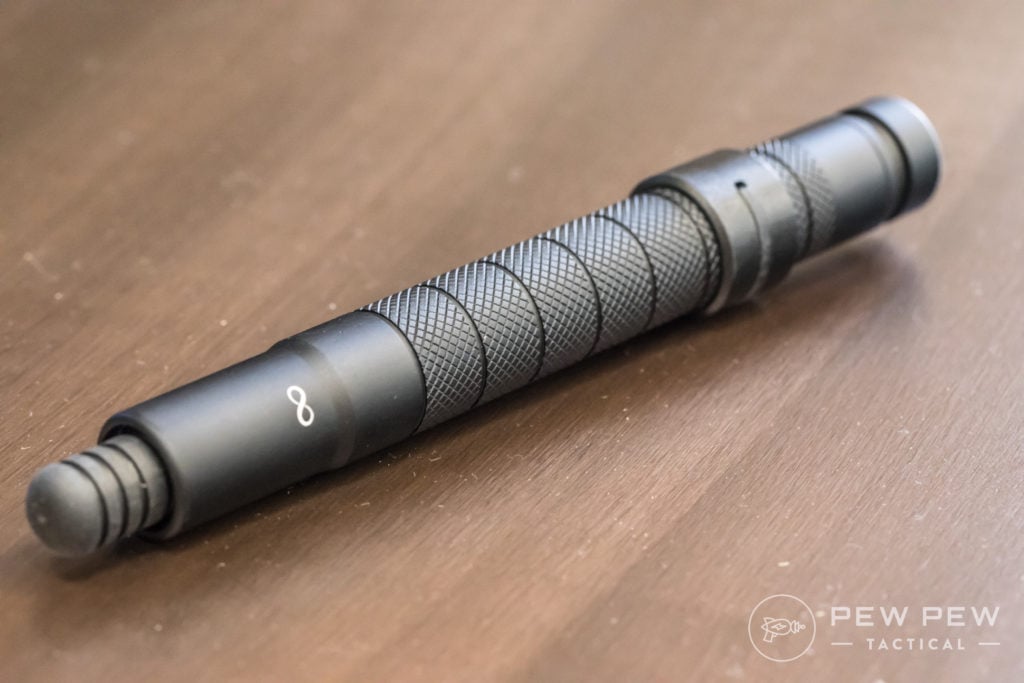 It retracts down to 7.75 inches with a push of the cap, and you can easily attach it to your waistband with a scabbard.
More Concealable
198
at ASP
Prices accurate at time of writing
Prices accurate at time of writing
If you need a lighter option, the Airweight model is only 7.3 ounces — less than a pound!
However, this product isn't quite as reliable as the Friction Loc Baton 21" when it comes to long-term maintenance.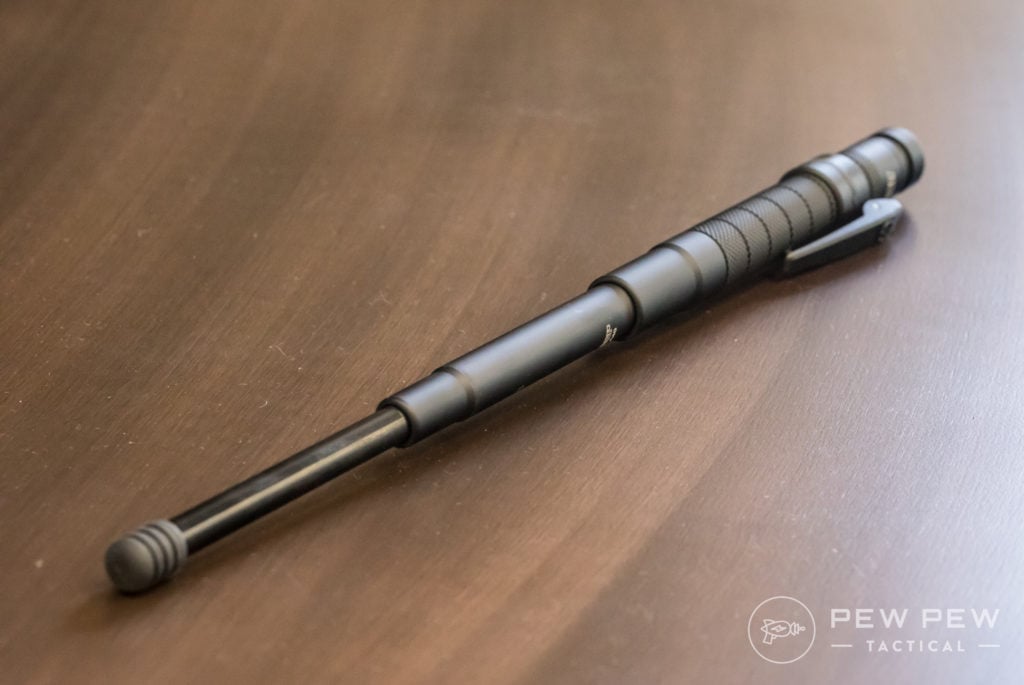 The ASP website recommends purchasing its Glide Baton and Cuff Lubricant to keep your Agent Baton in excellent working order.
What's your take on ASP batons? Rate them below!
7. Cold Steel Brooklyn Bats
Cold Steel's Brooklyn Series is predominately advertised for actual sporting use, so it makes sense that their products look like standard baseball bats.
But considering Cold Steel's history as a manufacturer of knives, swords, spears, axes, and other weapons, it's easy to figure out their actual intentions for this product line.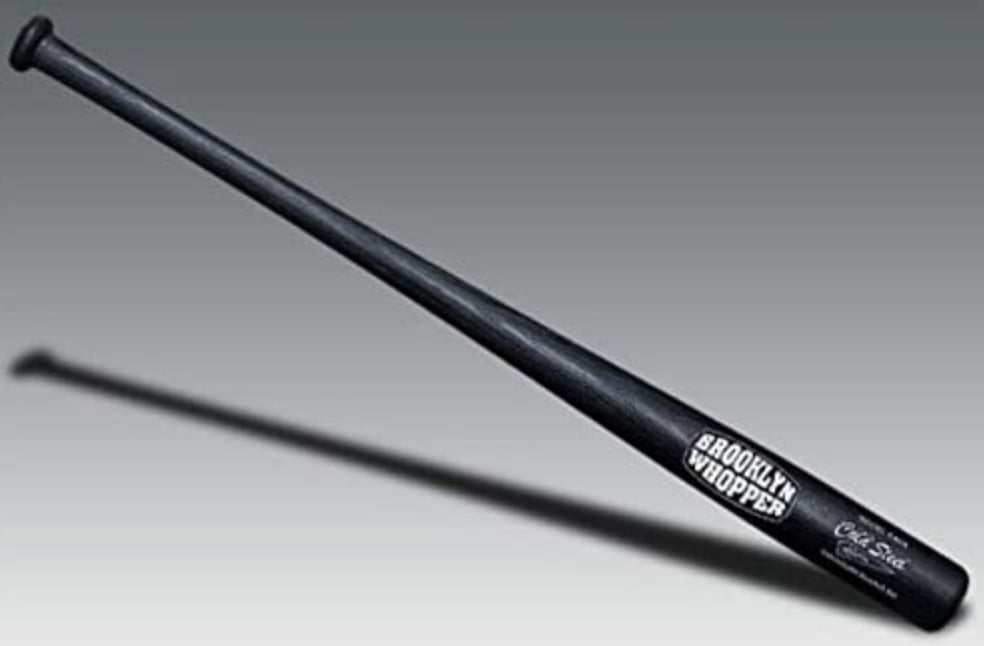 Since bats are legal pretty much anywhere, this product is a favorite for truckers and people with similar careers who are constantly crossing state lines.
Cold Steel Brooklyn Bats come in five sizes.
These bats are comparatively affordable and highly durable. Made from polypropylene, a hard polymer, these bats hit hard and are almost impossible to break.
They're fairly heavy for their size, but they are well weighted for swinging, and the narrow grip, combined with the knob at the end of the handle, helps keep the bat from pulling out of a user's hands.
Batter Up
27
at Amazon
Prices accurate at time of writing
Prices accurate at time of writing
The larger sizes aren't easy to use single-handedly, particularly for smaller people, but most won't have any problems using the Shorty with one hand.
8. Maglite 6D Cell Flashlight
For something less sporty, how about a Maglite?

I keep one by my bed, mostly for power outages and the like, but it's nice to know it can also be used as a 19-inch baton.
Within the 6D cell size, you have two options, the Premium version, and the Classic version. The Premium version is several times the price of the Classic, but it has a bunch of cool features that are worth the cost.
I recommend going with the Premium version that has a 694-lumen LED light and a 415-meter range.
You can choose between four functions that have three light settings:
General (default): Full Power, Low Power, and Eco (reduced brightness)
Outdoor: Full Power, Low Power, and Strobe
Law Enforcement: Momentary Brightness (the light comes on as long as the button is depressed), Full Power, and Eco
Tactical: Momentary Brightness, Full Power, and Strobe
Improvised Impact
98
at Amazon
Prices accurate at time of writing
Prices accurate at time of writing
The light has a 71-hour battery life when utilizing the Full Power setting. Pretty impressive! You can also extend the battery life by using the Low Power setting (73 hours) or the Eco setting (a whopping 177 hours).
Of course, the more budget-conscious can get the Classic model. At 19.5 inches long, it boasts a 178-lumen incandescent bulb with a 338-meter range and a single light setting that delivers an 11-hour battery life.
Both Premium and Classic models are water-resistant and weigh 50 ounces (a little over 3 pounds).
Fun fact, you can adjust the beam from a spotlight to a floodlight by turning the head of the flashlight.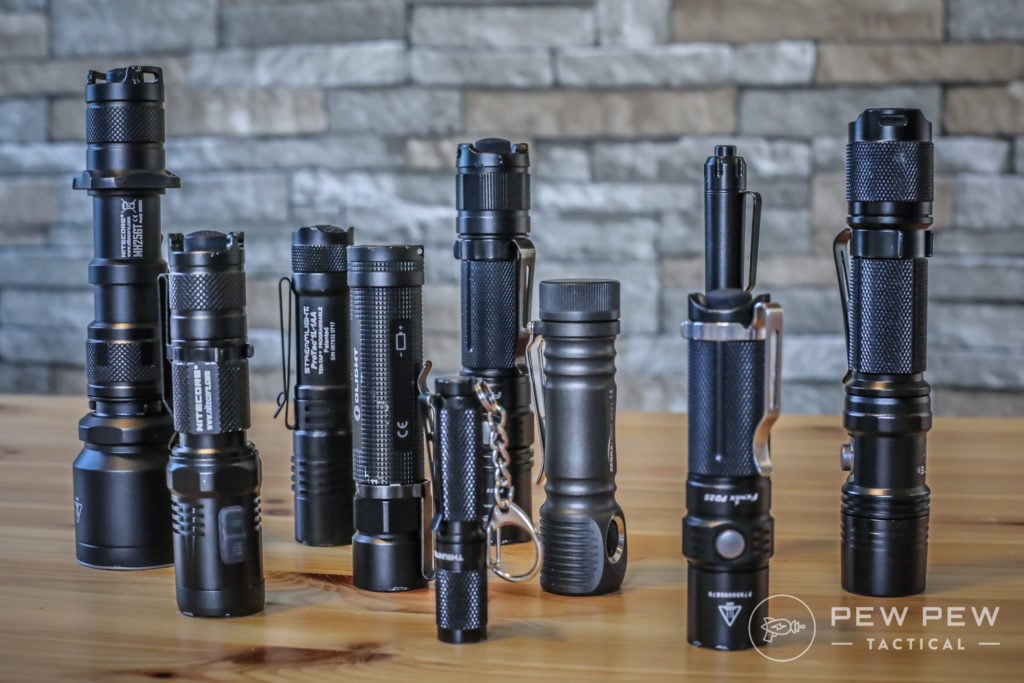 Now, if you just need a normal flashlight because you're not Conan on a mission, you should check out our review on Best Everyday Carry Flashlights. Or, if you're in the market for options with a bit of gravity to them, try our post on Best Tactical Flashlights!
9. Streetwise Barbarian
The Streetwise Barbarian is an all-in-one baton, stun gun and flashlight.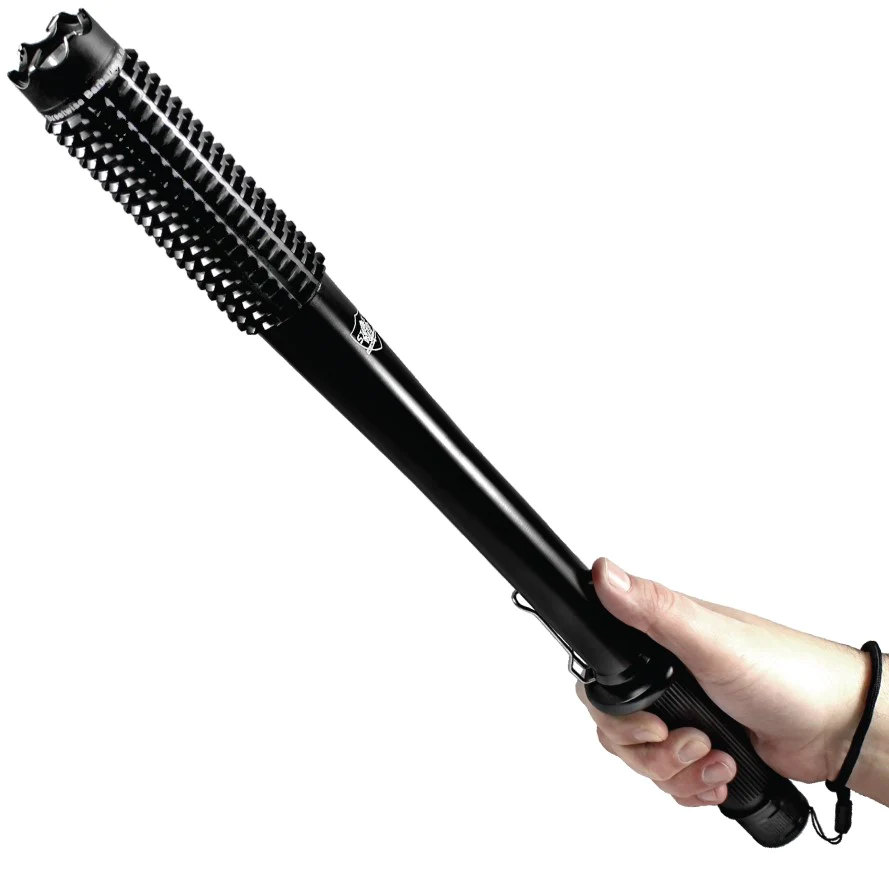 Because this model isn't collapsible, it's best to keep this 19-inch bad boy at home or in the car.
The company also manufactures a 14-inch long mini version, but it's probably still too big for daily carry unless you're lugging around a bag or have exceptionally large pockets (we don't judge).
Both products have three electrical arc contact points for greater contact area, which is more than most stun guns have. Those contact points produce loud, visible sparks to aid with deterrence.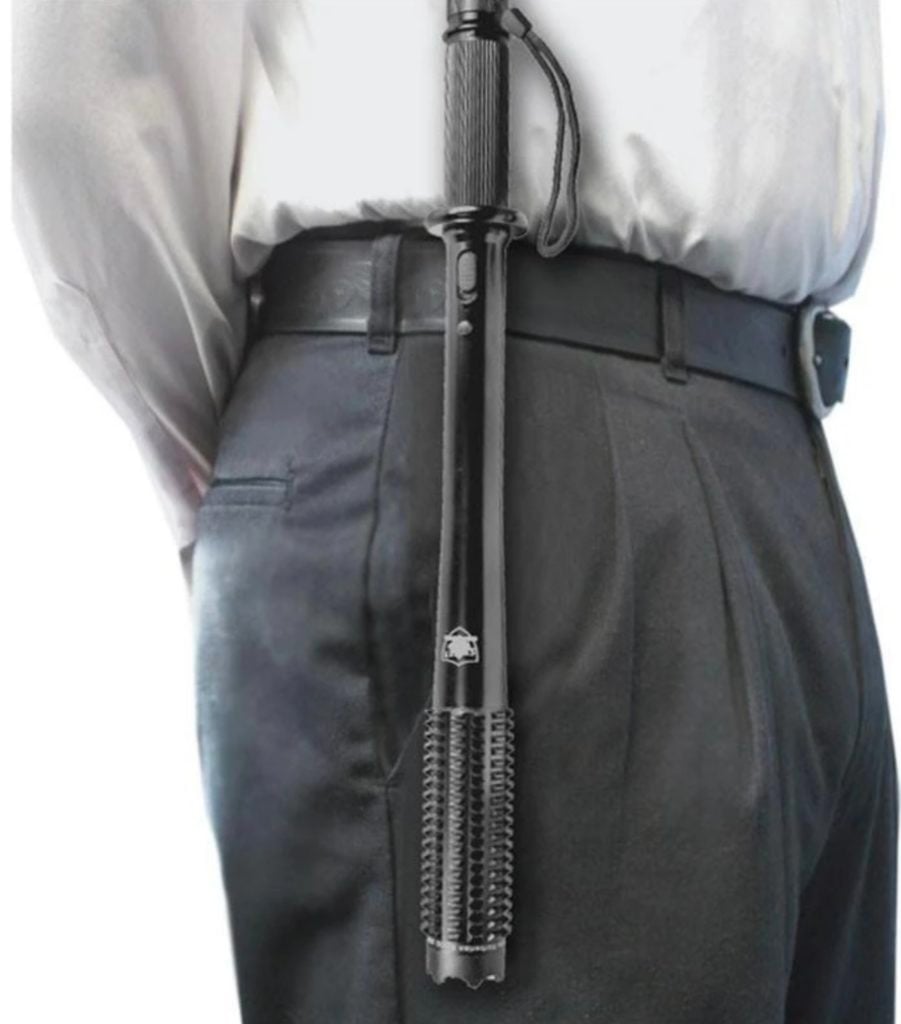 If the stun gun doesn't do the trick, you can always rely on the spiked top to add some extra oomph to your hits or the rough tip to make your jabs just a little bit more painful.
Need a flashlight? Both Streetwise Barbarian models include 180-lumen LED light with three settings: full strength, half strength, and a blinding strobe…you can never be too safe at night!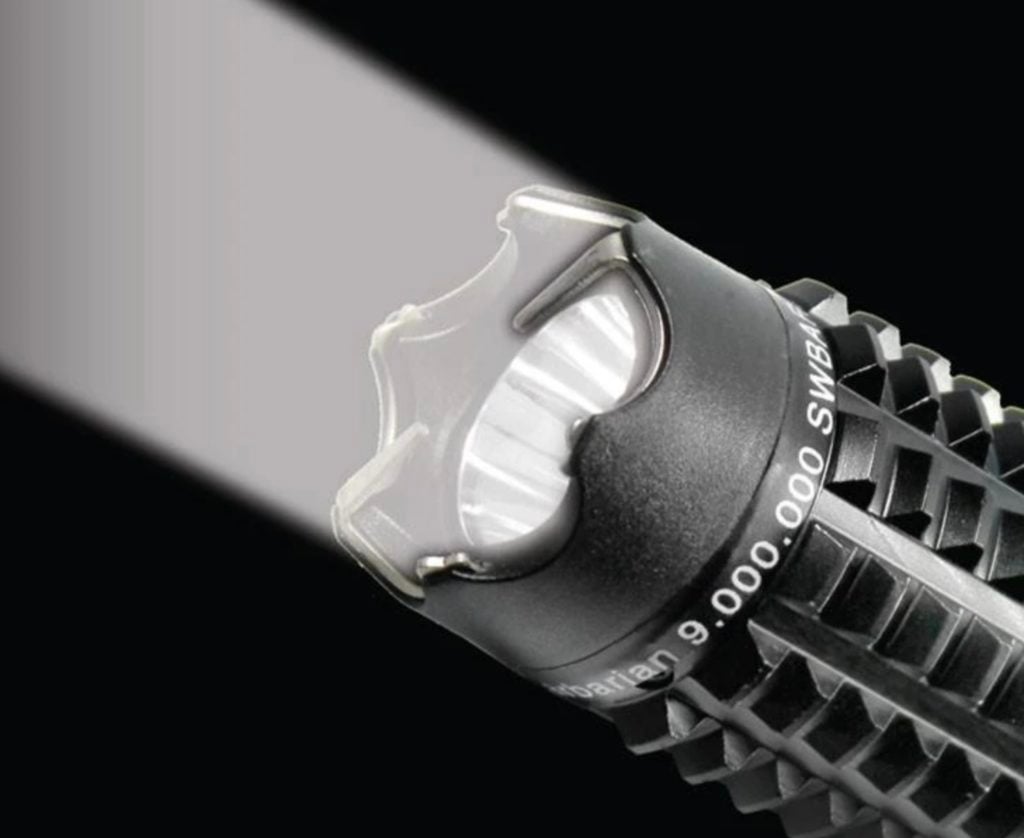 The case is made from shockproof military-grade aluminum alloy. It has a wrist strap to aid retention and a metal belt clip.
All-In-One
44
at The Home Security Superstore
Prices accurate at time of writing
Prices accurate at time of writing
Want to learn more about stun guns? Check out the 5 Best Stun Guns.
Final Thoughts
Batons are handy self-defense tools, and any of these products would serve you well.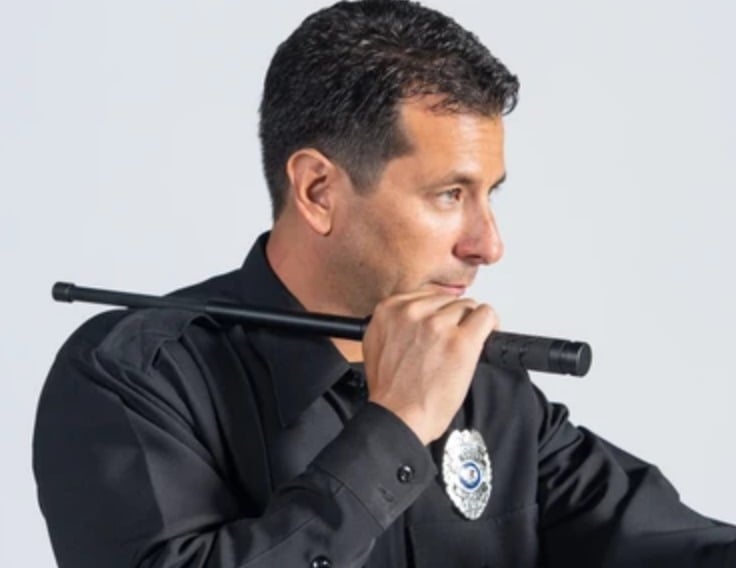 However, like any weapon, you need to train with a baton to make sure you can use it effectively. This doesn't mean swinging it around a few times; you need to make a habit of practicing with your baton to improve your technique and muscle memory.
Still have questions about batons? Have a favorite baton or a tip for buying or using batons? Let us know in the comments. If batons aren't your thing, but you still want a less-lethal option, check out our guides to the best pepper spray and non-lethal weapons and ammo.