There's been an increasing number of "in-ear" hearing protection on the market lately and we recently got the GS Extreme 2.0 from AXIL in for testing.
There are some pretty distinct advantages to this type of ear pro.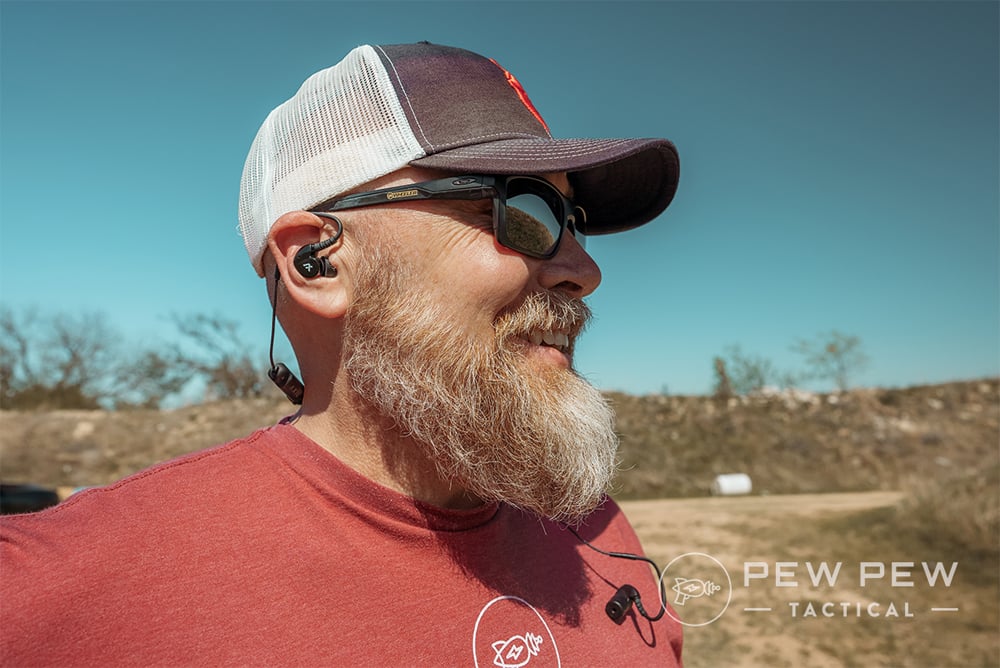 I tested out this model with some trepidation because not all my experiences with in-ear pro have been positive. Happily, the GS Extreme worked very well so read on for details on its specs, features, and performance!
Table of Contents
Loading...
Pros & Cons
Pros
● Compact
● Less heat than muffs
● Hearing boost/noise cancellation
Cons
● Harder to put on
● Must sunscreen ears
The Bottom Line
The GS Extreme 2.0 are great! They are USB chargeable and offer active hearing as well as noise cancellation in a tiny package.
Specs & Features
Specs
● Single Number Rating (SNR): 29dB
● Runtime: 25 hours (hearing enhancement only), 9 hours (audio only) 8 hours (hearing+audio)
● Bluetooth: 5.0
● Cancellation: 85dB+
Features
● Sport fit ear hooks
● Rechargeable lithium battery
● Multiple earplug sizes
Source: AXIL
129
at AXIL
Prices accurate at time of writing
Prices accurate at time of writing
Background
I have some hearing loss in the higher frequency ranges — likely the result of a career of driving vehicles with sirens. I also have tinnitus so I'm overly protective of my hearing now.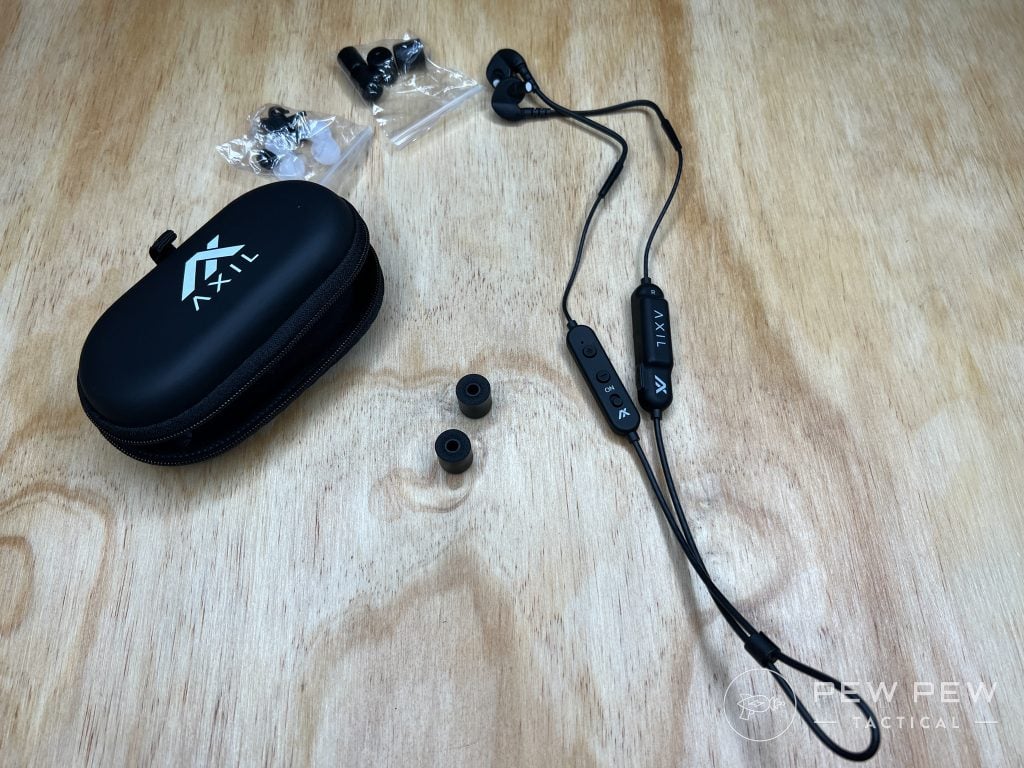 I've used foam plugs before and these work great to protect your hearing, but don't allow you to hear important things like range commands.
Some of the previous in-ear hearing pro I've used did not work very well, so I was hesitant to try the GS Extreme 2.0.
However, AXIL is a company that started out in hearing aids and their sound amplification technology bears this out. The amplification makes my slightly damaged hearing better and protects what I still have.
Who Is It For?
These in-ear pro are really multi-faceted and could be used by just about anyone. They come with different styles and sizes of plugs for your ears.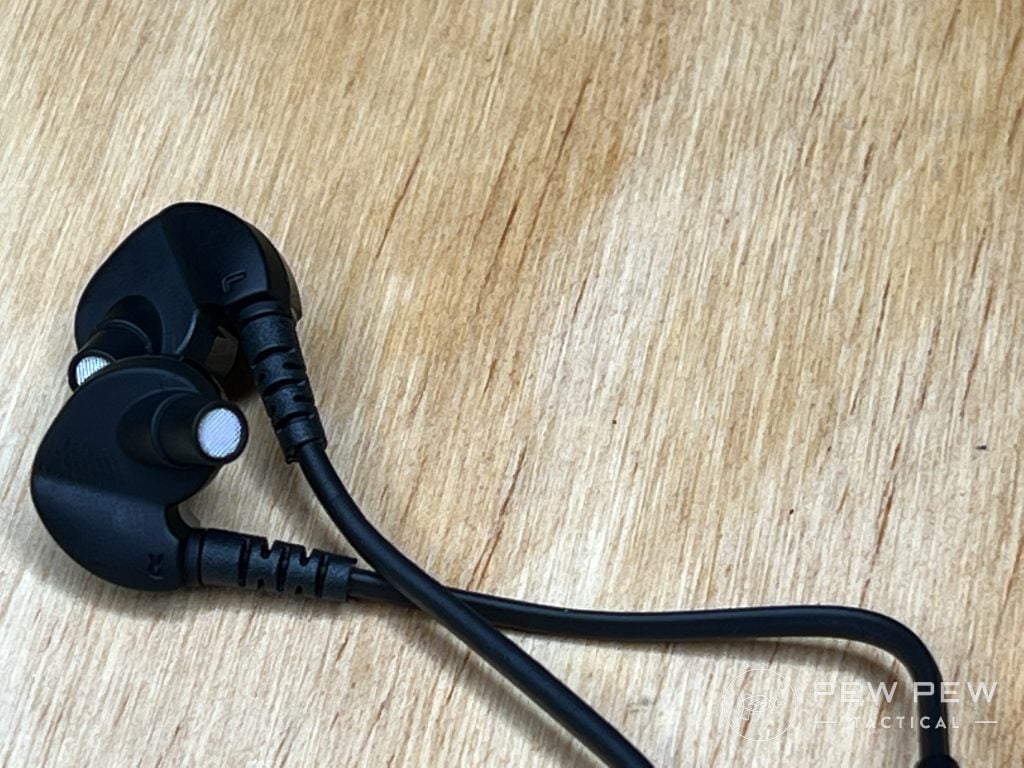 The smaller silicone plugs seem to be intended for those who just want to listen to music while using the Bluetooth connection. Three sizes of squishy foam plugs are included to fill the ear canal and block sound.
This has obvious applications for people needing to protect their hearing, such as shooters or workers in loud environments
Fit & Feel
Compared to a set of modern hearing protection muffs, the GS Extreme 2.0 is tiny! It's really just two earplugs connected by a wire.
The wire is great too because it allows the plugs to hang around your neck when you pull them out.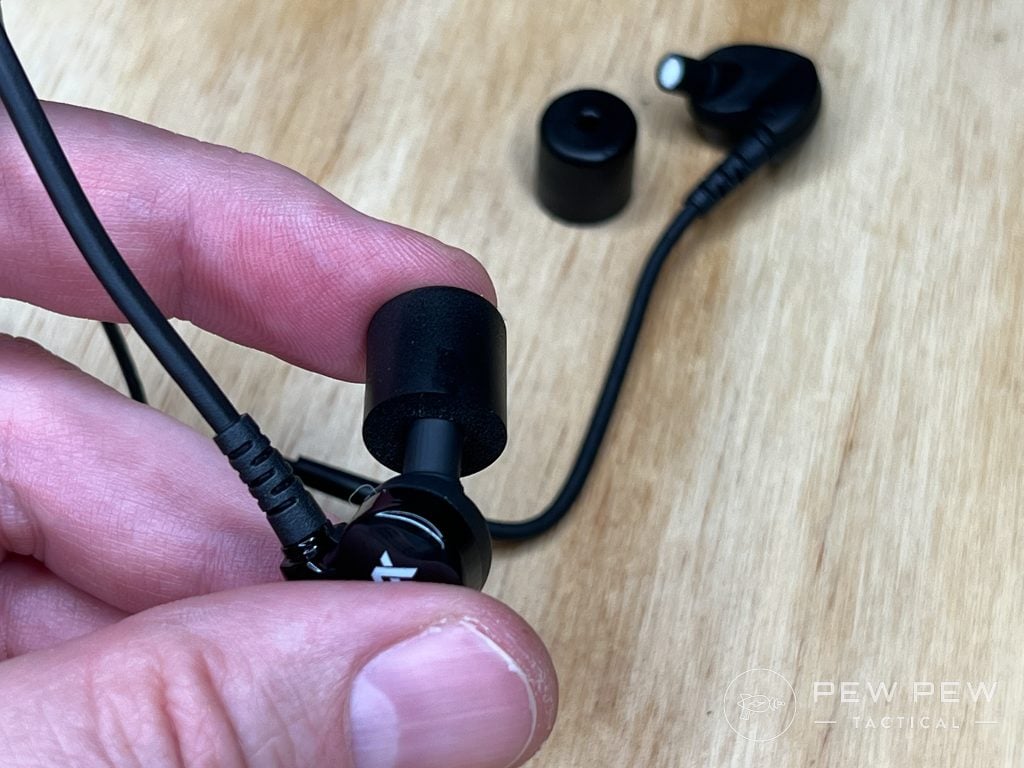 I used the largest foam plugs from the beginning and while it took a while to get used to, I soon found myself enjoying the relative comfort of not wearing over-the-ear pro on a hot day.
How Does It Perform?
As far as protection is concerned, it works very well. I can clap loudly and tell that the sound amplification cuts out, saving my hearing.
This requires you to do your part in properly putting them on though. During the first shot I took on the range, my plug wasn't all the way in and I could tell from the extra sharp ring in my ear.
I quickly learned to squish the foam, stick it all the way in my ear, and hold it until it filled the ear canal. With the hook-shaped over the back of my ear, the ear pro stayed in place and was comfortable for a whole day of shooting 9mm at the range.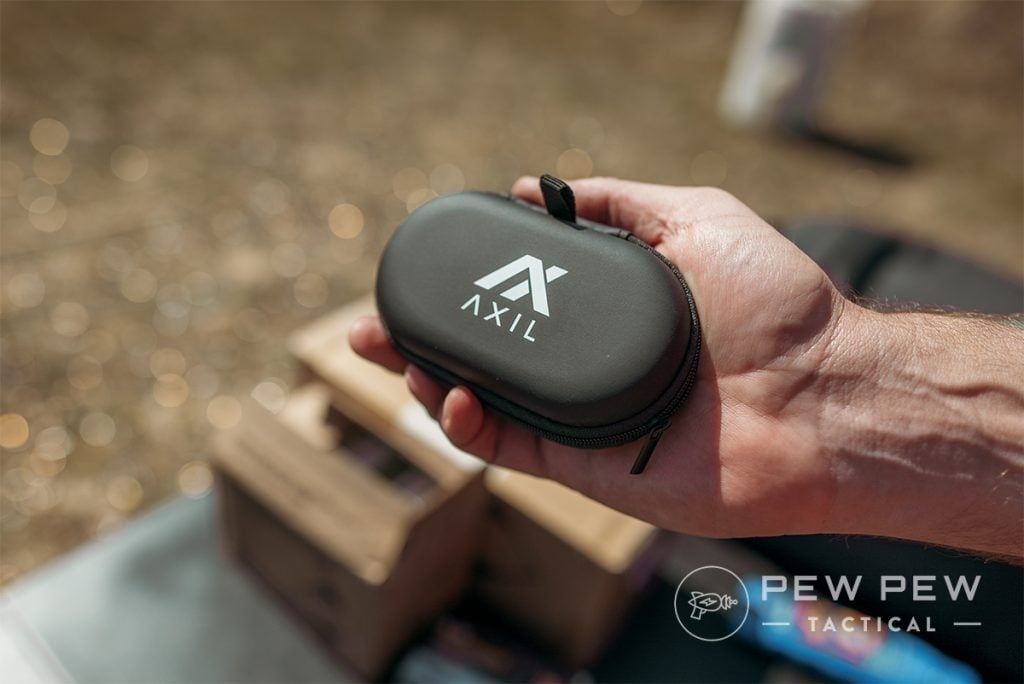 I was able to hear my range partner speaking to me so the sound amplification worked really well.
Perpetual wind noise was a little annoying but the controls are easy to access and I was able to dial the volume down when needed.
On to the Bluetooth testing, I synched up the GS to my phone and played music. I was very impressed with the sound quality, including the amount of bass the tiny speakers can put out.
One of the main benefits is less heat and sweating when compared to over-ear pro.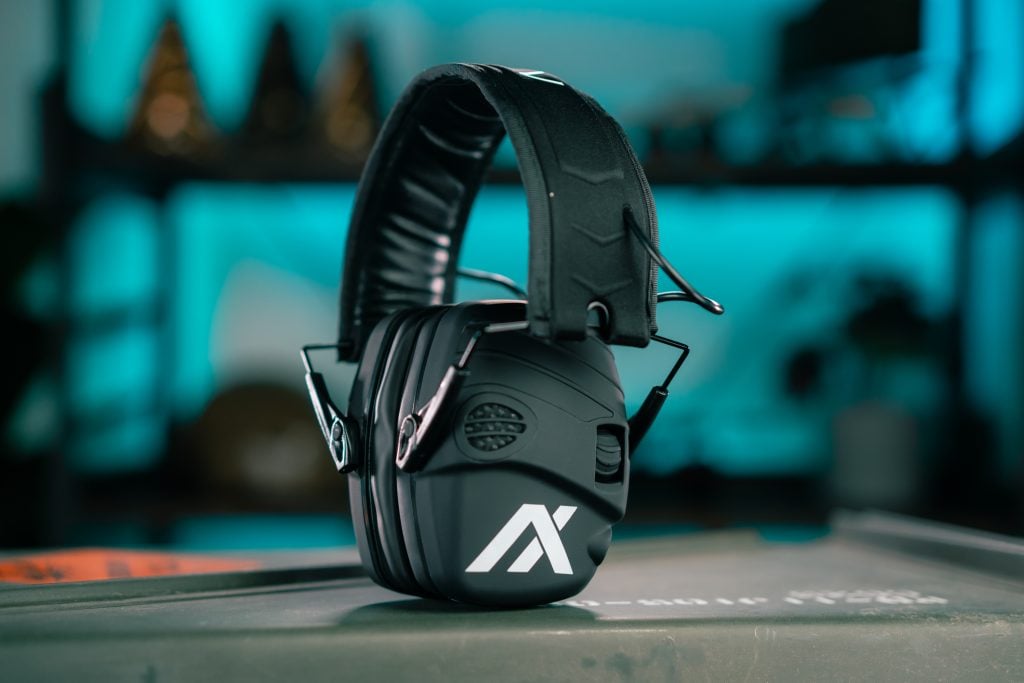 We also love Axil's over-ear pro…the Axil TRACKR if that's more your jam.
50
at AXIL
Prices accurate at time of writing
Prices accurate at time of writing
However no matter what, you'll need to remember the sunscreen!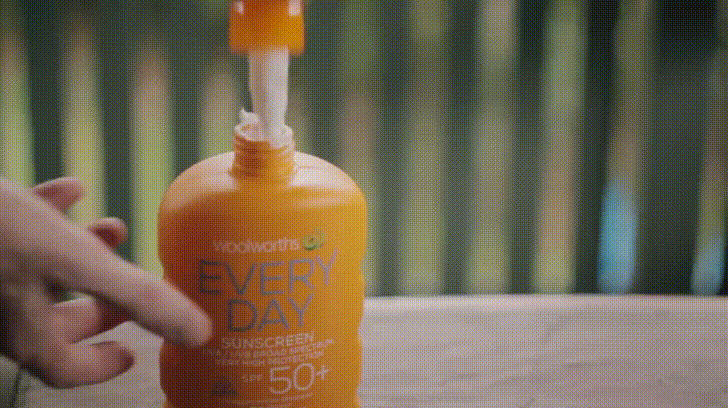 What Sets it Apart?
This product frees you from a lot of the issues you have with traditional ear pro. Problems with smooshed hats and eyewear are practically non-extent with these.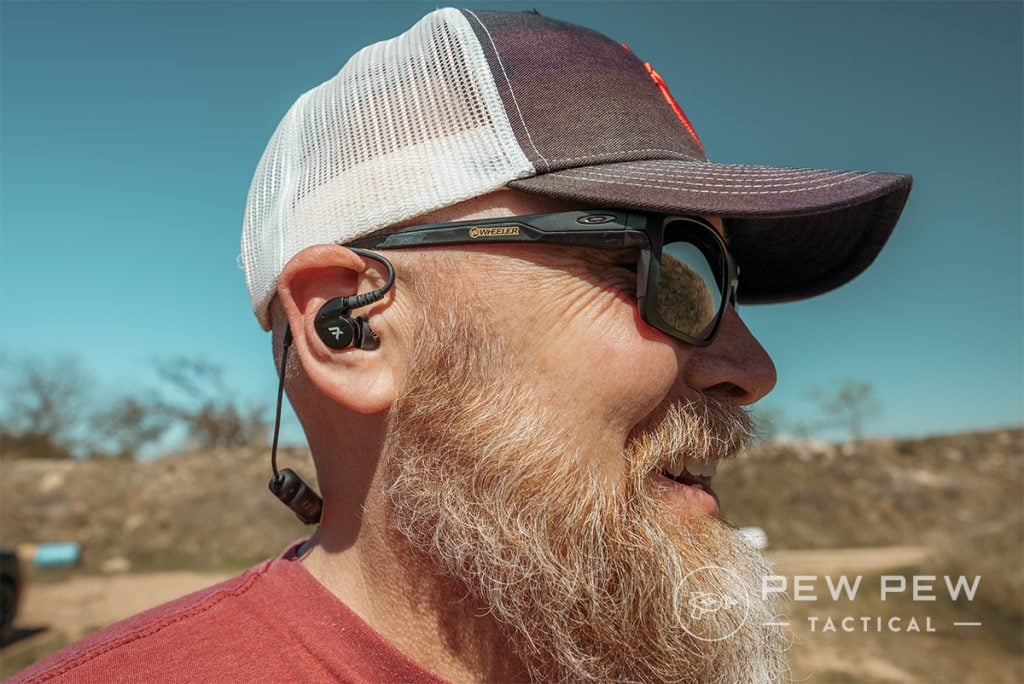 The level of protection is not a compromise either. The GS Extreme 2.0 are actually higher rated than some over-ear muffs.
By The Numbers

Reliability: N/A
Right now I've only worn them a few times so it's difficult to give this a solid rating. So far they have held up well. It remains to be seen how they will survive a year's worth of range trips, and how long the rechargeable battery will keep taking charges.
Ergonomics: 5/5
Because the GS is so adjustable, you can get a fit that is just right for you. Finding the right-sized plugs for your ears is key, as well as adjusting the form holding portion of the cable around the tops of your ears.
Value: 4/5
As someone who has suffered even a little hearing loss, I find it to be invaluable. The GS are priced fairly each and there's a nice deal for two, but there's nothing like prevention to keep you out of hearing aids when you're older.

Overall: 4.5/5
129
at AXIL
Prices accurate at time of writing
Prices accurate at time of writing
Final Verdict
The GS Extreme 2.0 are an outstanding option for hearing protection. They take up almost no room in your range bag, weigh next to nothing, and protect better than over-the-ear pro.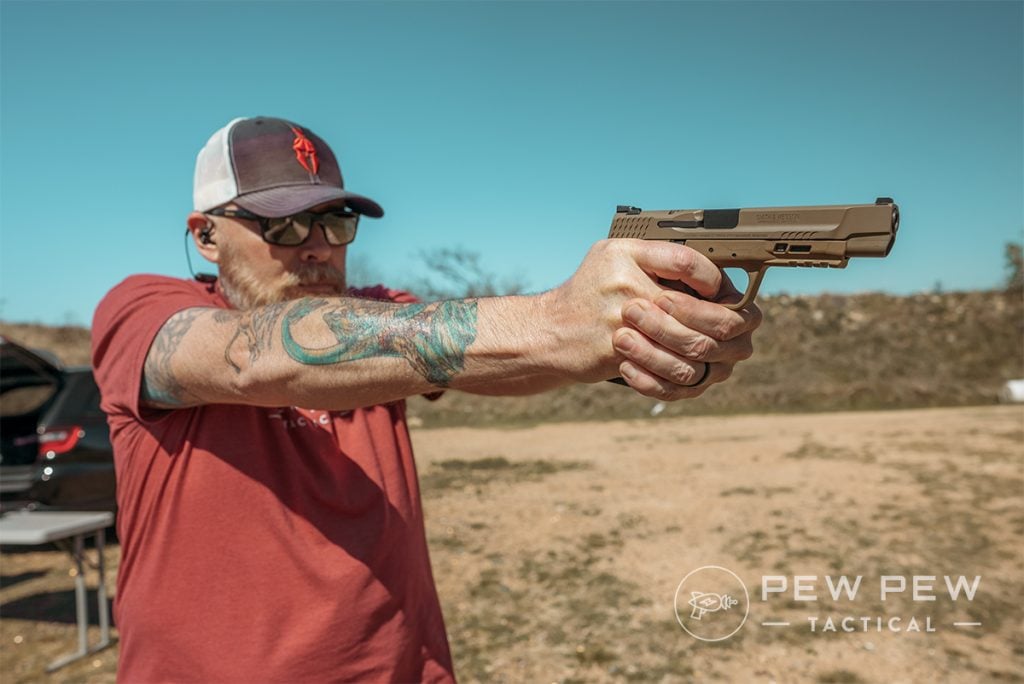 The hearing enhancement and cut-off features work very well and the unit runs all day on a battery that charges in about an hour.
They are a little expensive compared to other options, but their compact size and feature set make them a great value.
What do you think of the AXIL ear pro? Let us know in the comments below. For more recommendations on hearing protection, check out our Best Shooting Ear Protection guide.