As much as I like the AK as a rifle, I think I like the 7.62×39 round a bit more than the actual rifle…and I like the 5.45×39 more than I like the AK.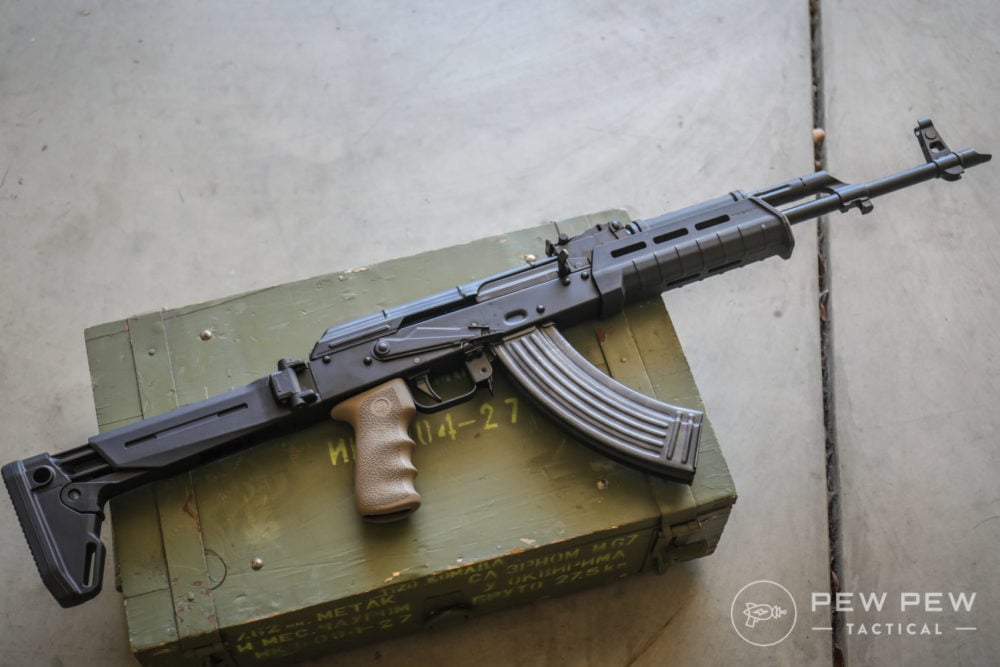 Both rounds are super handy in their own way. One offers a lot of power within a few hundred yards, and the other gives you very light recoil and muzzle rise with decent range.
But what happens if you want to keep the 7.62 or 5.45 but ditch the old AK duds?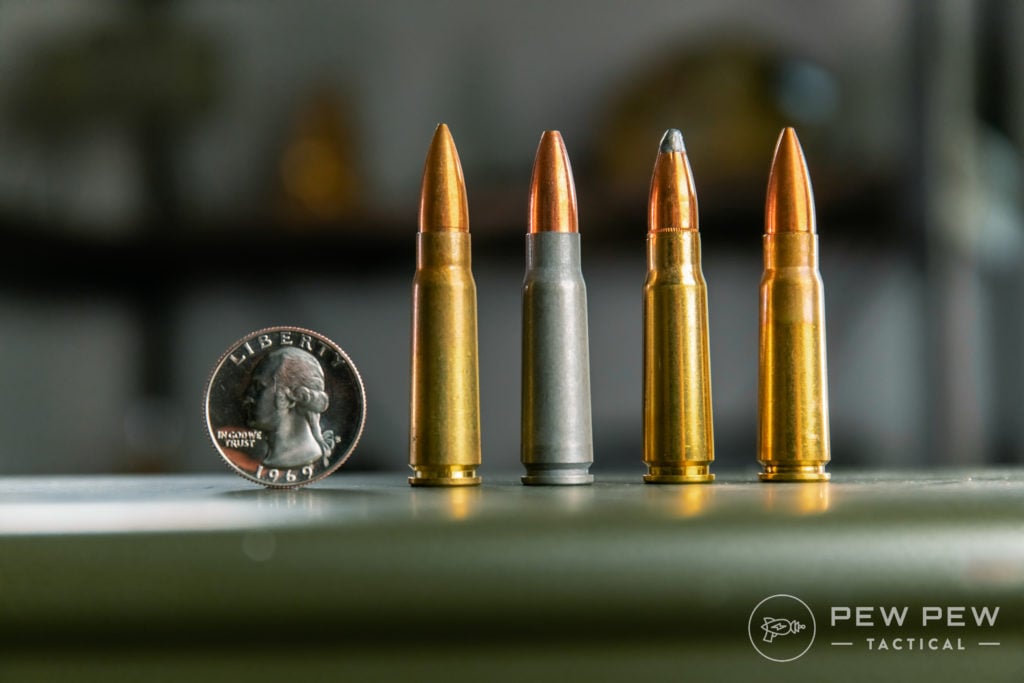 Well, you're in luck. I gathered a variety of AK alternatives that offer the rounds we love but without the AK style.
Summary of Our Top Picks
So, keep reading to see what I've come up with.
Table of Contents
Loading...
Best 7.62 Chambered AR-15s & More
Before we dive in, I have a rule…We're sticking to rifles still in production.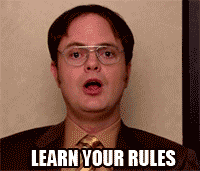 Though I love the Sig 556R — it's a great little rifle — Sig abandoned it. I also thought about adding the SKS, but it doesn't meet that rule either.
So, with that in mind, here we have what I think are the best AK alternatives.
1. CMMG MK47
ARs in the x39 cartridges aren't too rare, especially if you take the .30 cal route. However, they do present a somewhat awkward design with weird magazines.
What if you want the controls and most of the ergonomics of an AR without the magazine issue?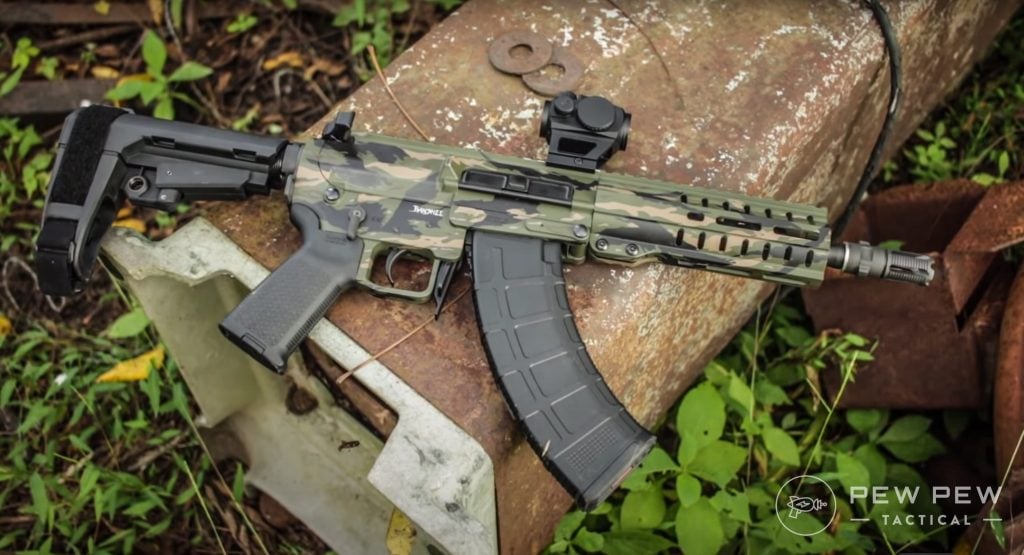 Well, then CMMG has you covered via the MK47 — an AR-15 design utilizing AK-47 magazines.
Alongside the AK mags, we get the rock and roll reload and lack of an LRBHO, but an ambidextrous AK-type magazine release.
The MK47 comes as both a pistol and a rifle and is outfitted with a brace or stock, respectively.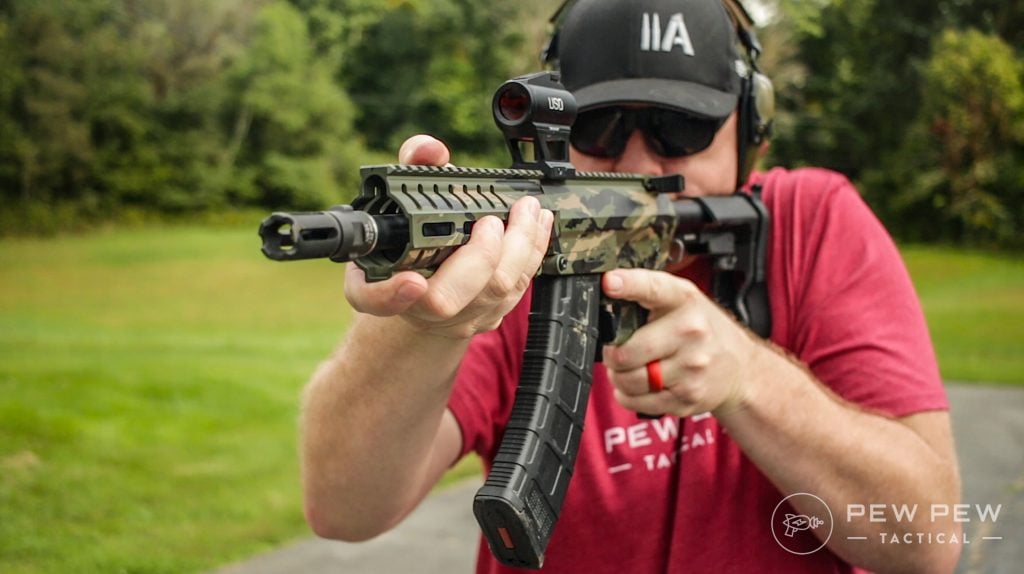 This gun comes with all the fancy features you expect. It includes a full-length M-LOK rail system and a nice brake. And CMMG manufactures them in every color you could think of.
One of the big advantages this rifle offers over an AK is better accuracy. On top of that, slapping an optic on the top is super easy.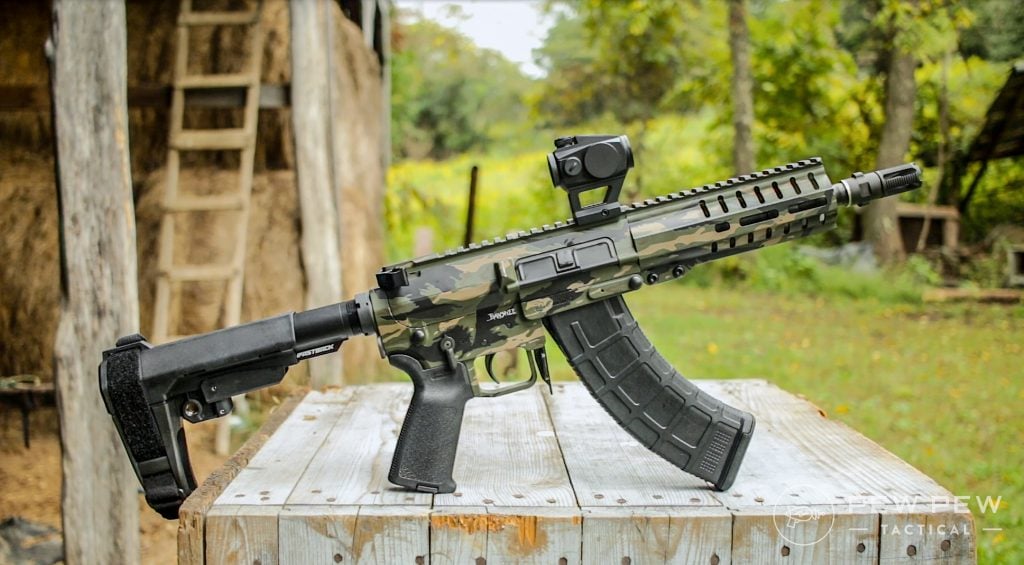 The MK47 has proven to be a reliable and fun option for those looking for a 7.62×39 rifle outside the realm of the AK.
Plus, magazine availability is nice. Not to mention, magazines can often hamper reliability when done incorrectly. Using an established and proven magazine platform takes some of that worry away.
1603
at Kygunco
Prices accurate at time of writing
Prices accurate at time of writing
PPT contributor Johnny B did a full review of the CMMG MK47, so be sure to read it here!
2. Maxim Defense PDX 7.62×39
If you really want the standard AR-15 experience, then Maxim Defense has you covered.
The Maxim Defense PDX is a PDW-style AR pistol or SBR that uses a short 5.5-inch barrel topped with Maxim Defense's own HATEBRAKE.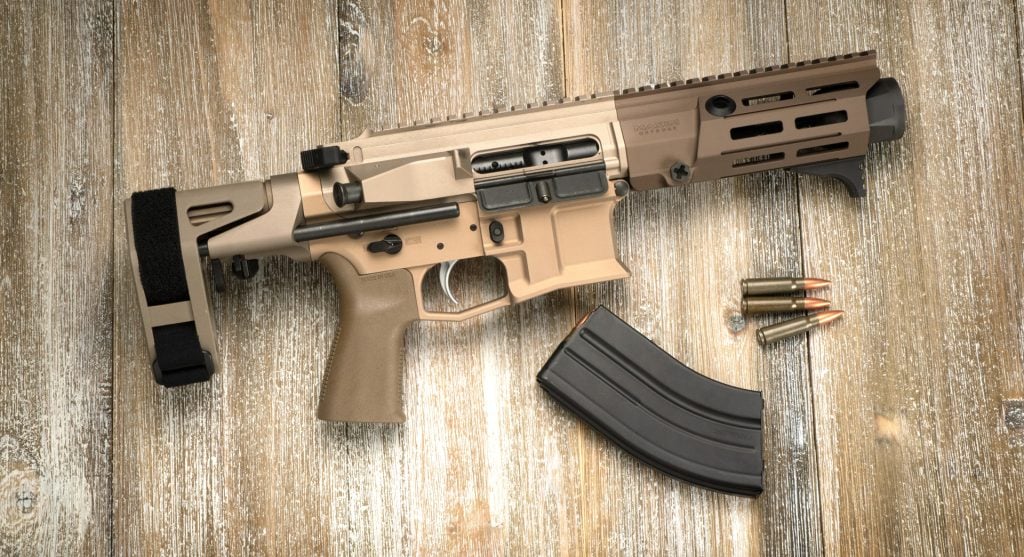 They use all caps, but with the name HATEBRAKE, you might agree it's appropriate.
It's super short, super lightweight, and loud! The short barrel doesn't hold anything back, and it's vicious.
You'll appreciate the linear compensator design as it takes the noise and blast and makes it a problem for someone downrange.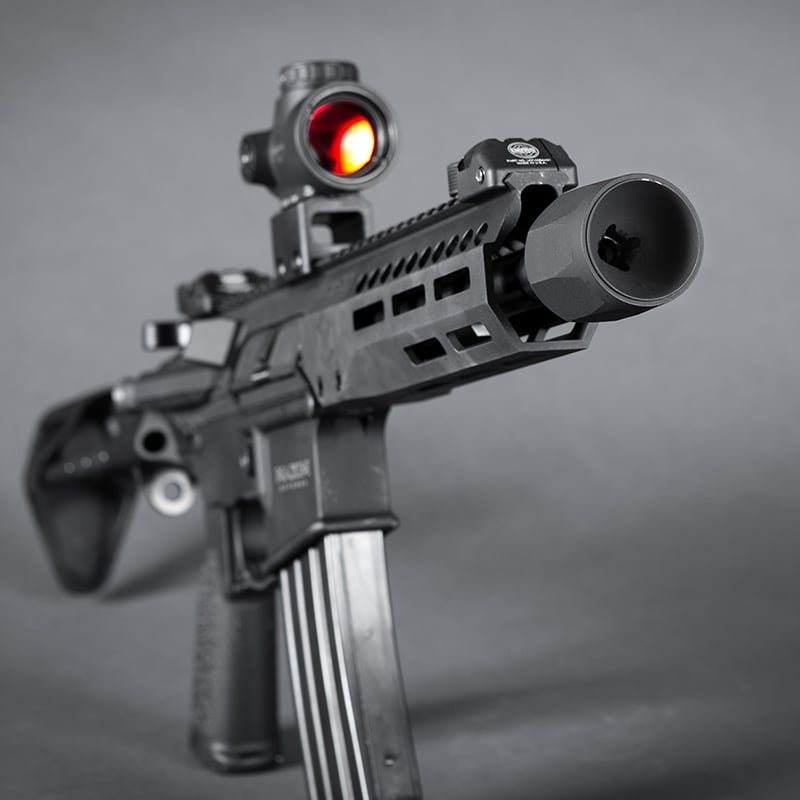 Maxim Defense has done a fantastic job of making short rifles and AR pistols work and work well.
A PDW-style setup that keeps things compact. Not only is it all AR, with AR magazines, but it's also short and light.
We get a lot of modern features, including an ambidextrous safety and magazine release, as well as a massive charging handle. Everything about the gun is premium, and it shows.
Best PDW
1855
at GrabAGun
Prices accurate at time of writing
Prices accurate at time of writing
The only real downside is dealing with the weird and occasionally hard-to-find 7.62×39 AR-15 magazines. Even then, the ASC models have proven reliable and typically priced okayish.
3. Ruger Mini Thirty
The Ruger Mini-14 series is the classic 5.56 rifle we all know, but its bigger brother, the Mini Thirty, kicks things up a notch with the 7.62x39mm cartridge.
These more traditional rifles tend to avoid bans and are easy to make compliant to avoid violating AWB laws.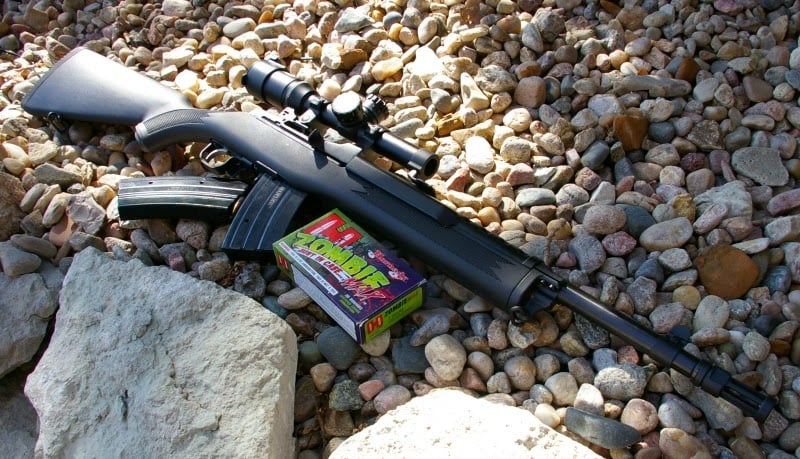 The Ruger Mini Thirty keeps the semi-automatic action, and it tends to be a soft shooter. They also tend to be quite reliable as well.
Inside the gun sits a long-stroke gas piston very similar to the M1 design. They aren't fancy and won't win any accuracy competitions, but they can be fairly light.
Light means handy, and handy is nice.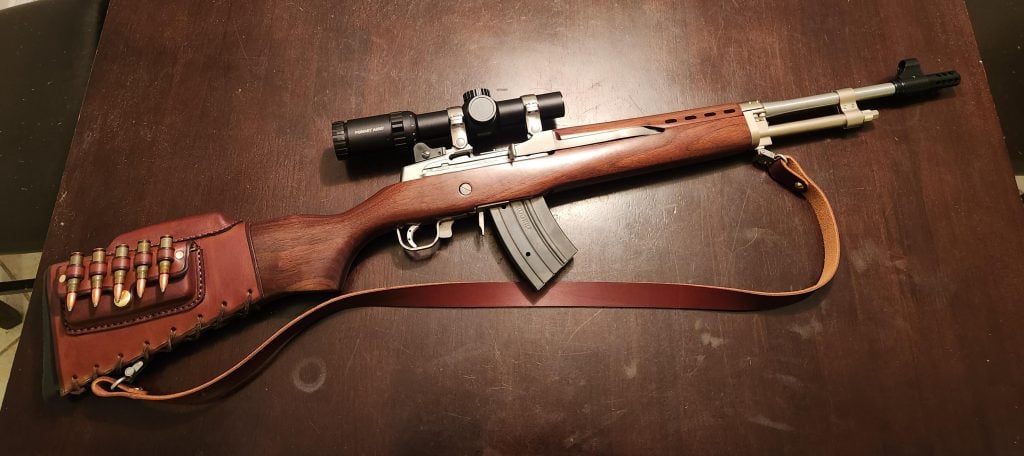 In the 7.62x39mm, the Mini Thirty provides a handy deer and predator rifle. The name Ranch rifle described these weapons well, and they make for useful tools within a couple of hundred yards.
They've been kicking around for years, and, as such, the aftermarket for them is quite nice — stocks, optic mounts, and more are available.
Ban State Friendly
964
at GrabAGun
Prices accurate at time of writing
Prices accurate at time of writing
Outside of accuracy, a big downside is the lack of affordable magazines. Sadly, the Ruger series utilizes a proprietary magazine that isn't always cheap.
4. CZ Bren 2
The CZ Bren 2 Ms series of rifles and pistols brings CZ's design to the Bren platform.
CZ's original Bren was built to military specifications, but the Bren 2 Ms series allowed them to build the Bren they wanted. This included the option for a 7.62x39mm variant.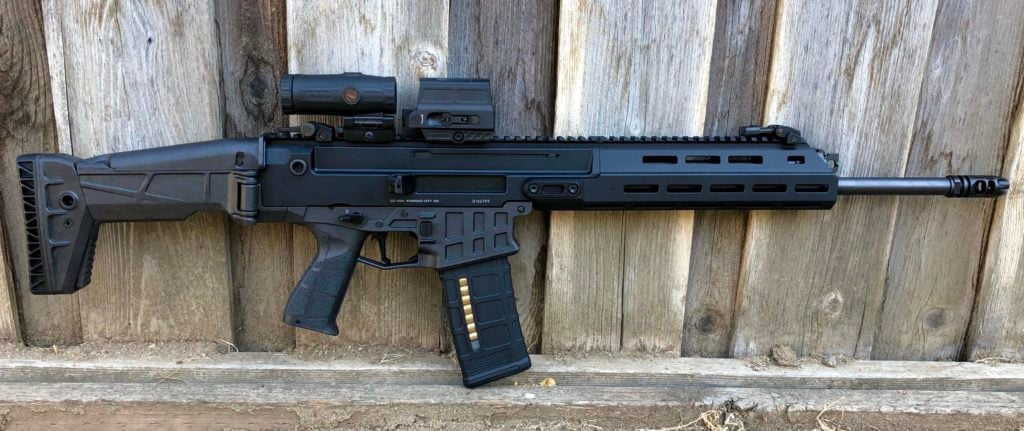 CZ's Bren 2 Ms comes in numerous barrel variants, and the 7.62×39 variant gets the blessing of 14, 11, and 9-inch pistol variants.
The Bren Ms 2 gives you a light rifle and a modern gun in the x39. A hefty use of polymer keeps the weight low and allows for a different degree of modularity. CZ's model with the 14-inch barrel weighs only 5.86 pounds!
This gun gives x39 shooters an ambidextrous safety, magazine release, and bolt release that sits in the trigger guard.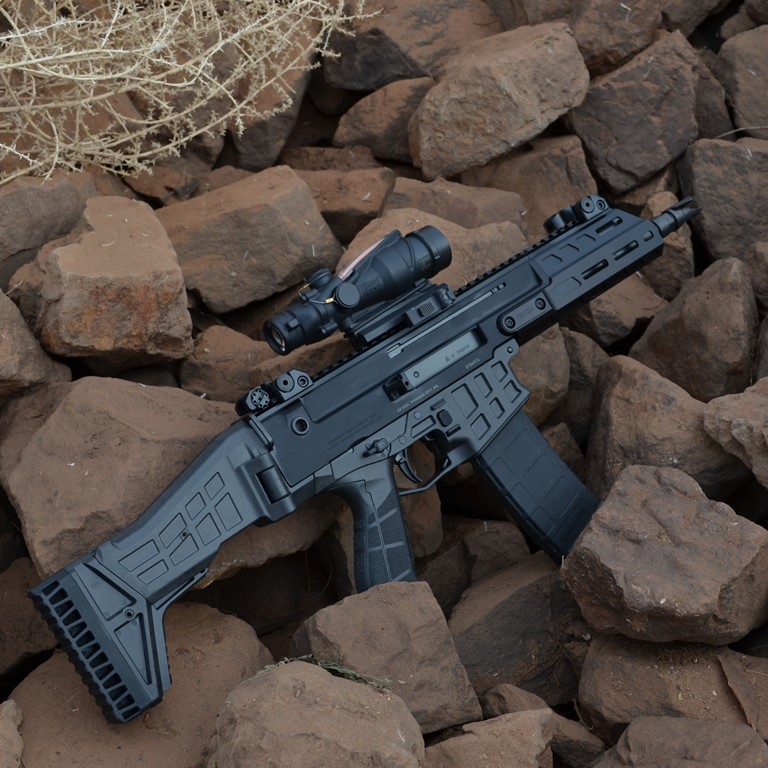 Its charging handle is nonreciprocating and can be reversed for use on either side. Ergonomically it's very modern with a sound design.
The magazine offers an AK-like look, but it's a proprietary design that embraces the 7.62 round. Its familiar curve ensures the rounds feed properly, while the proprietary design allows the magazine to feed directly into the magazine well.
1625
at Kygunco
Prices accurate at time of writing
Prices accurate at time of writing
Magazines tend to be about $30 a pop, too — a downside, but you do get modern features that the AK series can't provide.
5. PTR-32 KFR
Hey kids, do you like HK roller-delayed battle rifles…you know, like the G3, the HK91, and the PTR-91? Of course, you do!
Do you like the price of 308…, especially when these weapons tend to mangle the brass? Of course, you don't!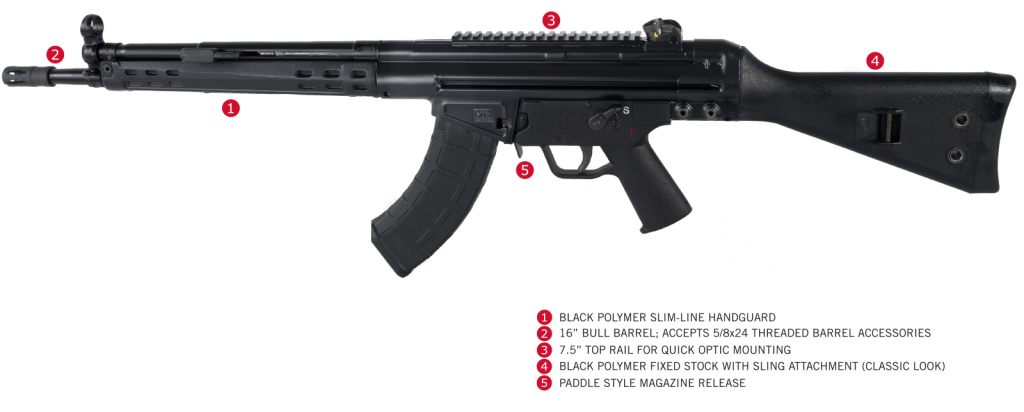 Enter the PTR-32 chambered in 7.62×39. This gives you that Cold War-era German rifle in the eastern Russian round, complete with AK-47 magazine compatibility.
The PTR-32 comes with standard G3-style furniture and those Cold War ergonomics. Those HK drum sights are present, and PTR tosses on a Keymod handguard or a standard aluminum style. It's up to you.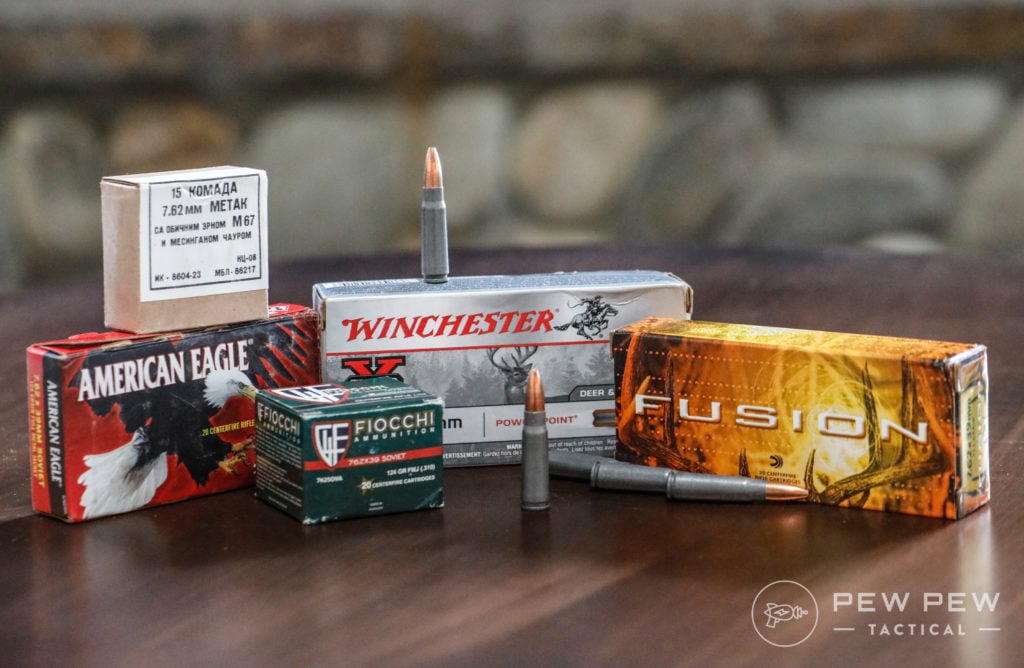 The barrel is a trim 16 inches, and an optics rail allows you to avoid using one of those ridiculous Claw mounts.
This model provides a very soft shooting 7.62×39…mostly because the thing weighs 10 pounds. I mean, it's still a rifle designed to shoot .308, so it makes sense.
It's hefty, and it's certainly not friendly for left-handers, but heck, it came straight out of the Cold War. What can we expect?
Best Roller Delayed
1314
at GrabAGun
Prices accurate at time of writing
Prices accurate at time of writing
What do you think of the PTR-32? Let us know by rating it below.
6. M+M M10X
What happens when you mix an AR, an AK, and a FAL? Well, you get the unappreciated M10X from M+M.
The M10X uses design influences from the world's three most well-used rifles to form some truly different.
This gun opts for AK magazines with a futuristic AK style. It features a monolithic upper receiver, ambi safety, charging handle, and magazine release.
Taking apart the weapon is easy, and it hinges open like a FAL.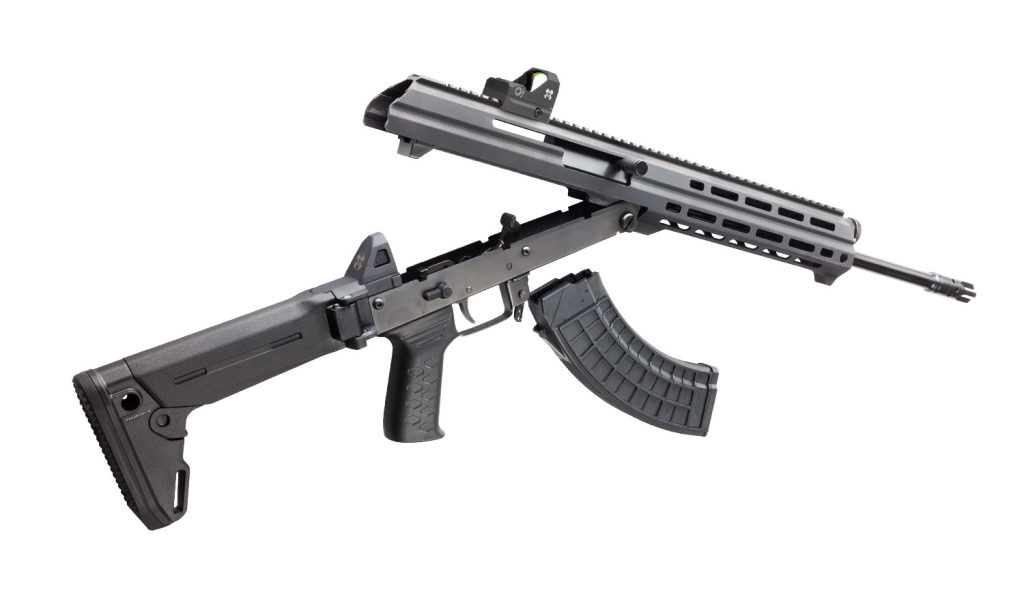 Inside, the gas system also resembles the FAL or Sig 55X series rifles — it's robust, simple, and reliable. Shooters can use AK stocks, and the rifle even comes with the super sweet Zhukov stock.
At the front end sits a nice M-LOK rail system that compliments the huge optics rail very well.
These guns are really sweet shooters, and they are seriously underappreciated. If you like the AK, you'll love the M10X!
Easiest Breakdown
1215
at GrabAGun
Prices accurate at time of writing
Prices accurate at time of writing
Heck, if you like rifles in general, you'll appreciate this rock-solid, handy, and well-made little carbine. The downside is that it's a small manufacturer, which makes availability rather limited.
Best 5.45 Chambered AR-15s & More
Before we get to the not-so-wild card, let's talk about the ability to chamber 5.45 in an AR-15. It's entirely possible, and the 5.45 round is perfectly suited for the AR platform.
It's not that different from the 5.56 and works in standard AR-15 platforms.
Sadly, there aren't a ton of options out there for a factory AR-74 variant. I only know one company that produces AR-74 uppers, but they seem to have bad business practices, so I can't suggest them.
However, you can use a standard multi-cal lower and upper, a 5.45 BCG, and a 5.45 barrel.
A company called Dead Shot Barrels makes tons of 5.45 barrels in just about any length you'd want.
From there, you'll need mags. Reportedly some 5.56 mags will work, but you can only partially load them for proper function.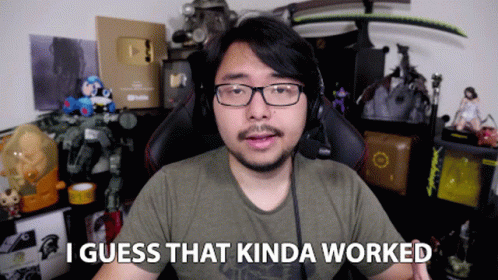 Skip the stress. Both ASC and AR-Stoner produce magazines for the 5.45 cartridge. It's a bit simpler.
This way, you get the AR platform's enhanced ergonomics, accuracy, reliability, and modularity with the fun 5.45 cartridge.
It's a long route to take to an intermediate-caliber AR, but it's a path you're free to walk down.
7. IWI Galil ACE Gen 2
I know, I'm kinda cheating. It's easy to call the Galil an AK with some fancy ergonomics. Yet, I think it's still different enough to count, right?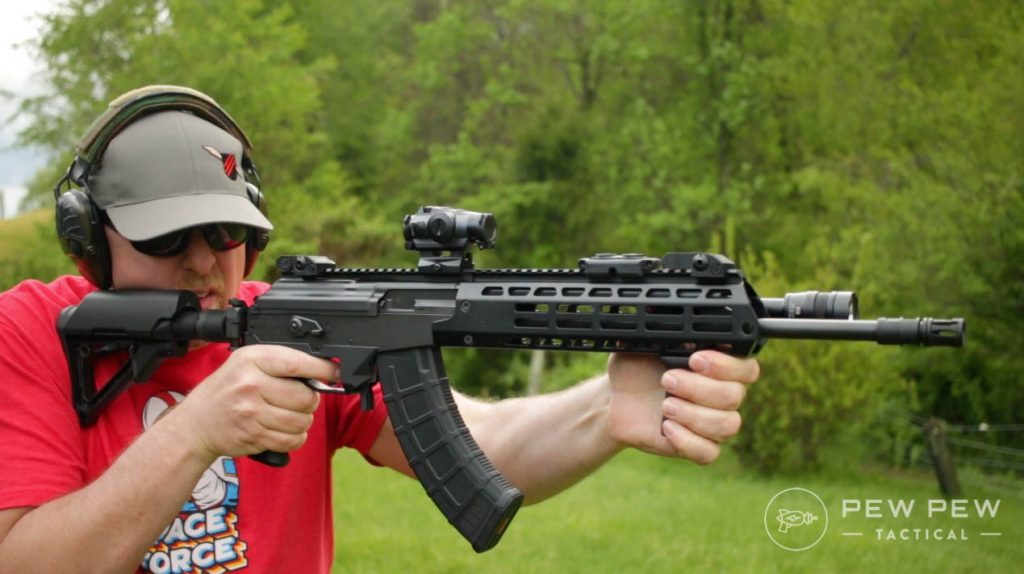 Maybe not, but it bears mentioning that the Galil ACE Gen 2 comes in 7.62×39 and 5.45×39. And they aren't quite AK-like.
They come in pistol and rifle variants with braces or stocks, respectively. The brace or stock folds to the side with ease, resulting in a compact package.
Plus, they are so much more modular than any AK platform.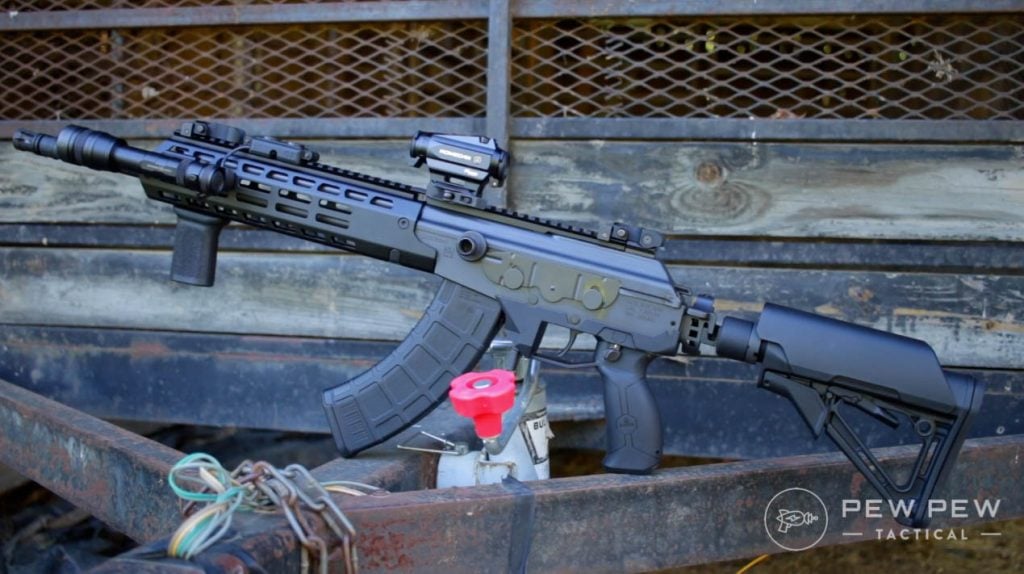 Across the top, we get a proper optic rail for mounting all the red dots, LPVOs, and prisms you could ever dream of. The handguard offers awesome modularity as well. It's a big, long M-LOK rail for mounting all the kitchen sinks, cup holders, lights, lasers, and fidget spinners you could ever want.
IWI did a fantastic job of taking the Galil into the modern world.
This includes improved ergonomics, including a left-side charging handle and a safety you can access via the thumb without breaking your firing grip.
Best 5.45 Pick
1821
at Kygunco
Prices accurate at time of writing
Prices accurate at time of writing
You get all the AK reliability without any of the terrible AK ergonomics.
Plus, it's the only rifle on this list that comes in both big x39 cartridges.
Check out Johnny B's review of the IWI Galil Gen 2 Ace, or watch his full video breakdown below.
Final Thoughts
The AK is a legend in its own right — a rifle that still serves in dozens of countries to this day. That said, in the good old United States of America, we have options.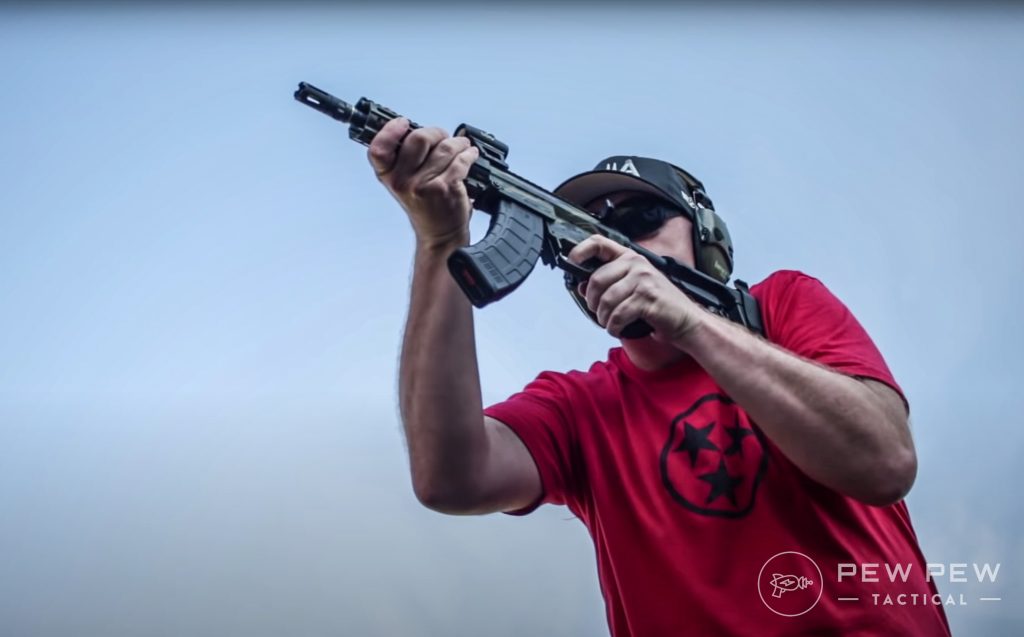 As you can see, we have lots and lots of alternatives for those who love the various AK rounds but might not have a love for the rifle itself.
What's your fave AK alternative? Let us know in the comments below. If you want an AK after all, make sure to peep our Best AK-47 Complete Buyer's Guide.