Quickly learn how to drill the sea and hammer pin holes for your 80% 1911 project.
Setup
Keep the jig on like you did for the slide cutting and barrel seating.  You'll just remove it from the vise and lay it flat.  Remember to bubble level it and clamp it down!  Disclaimer again.
Drilling
Choose whichever bit size first.  Here I went with the 4mm hammer pin hole.  I'm going to drill just through one side.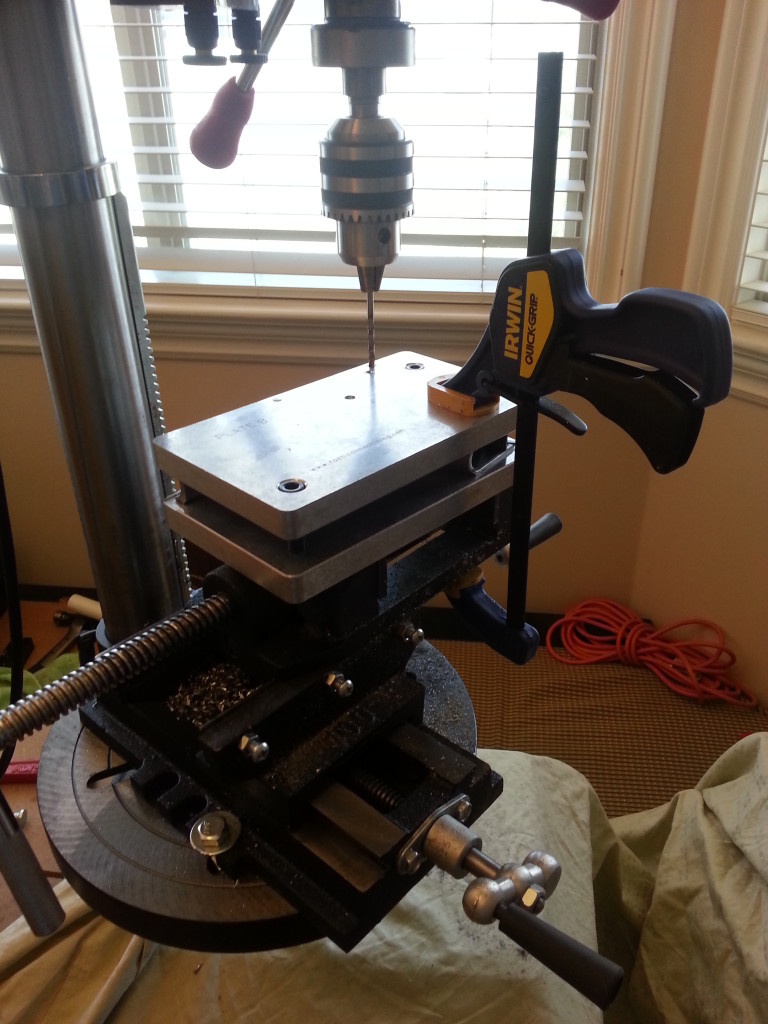 TOO EASY after what you've been through.  Now finish up the other three holes.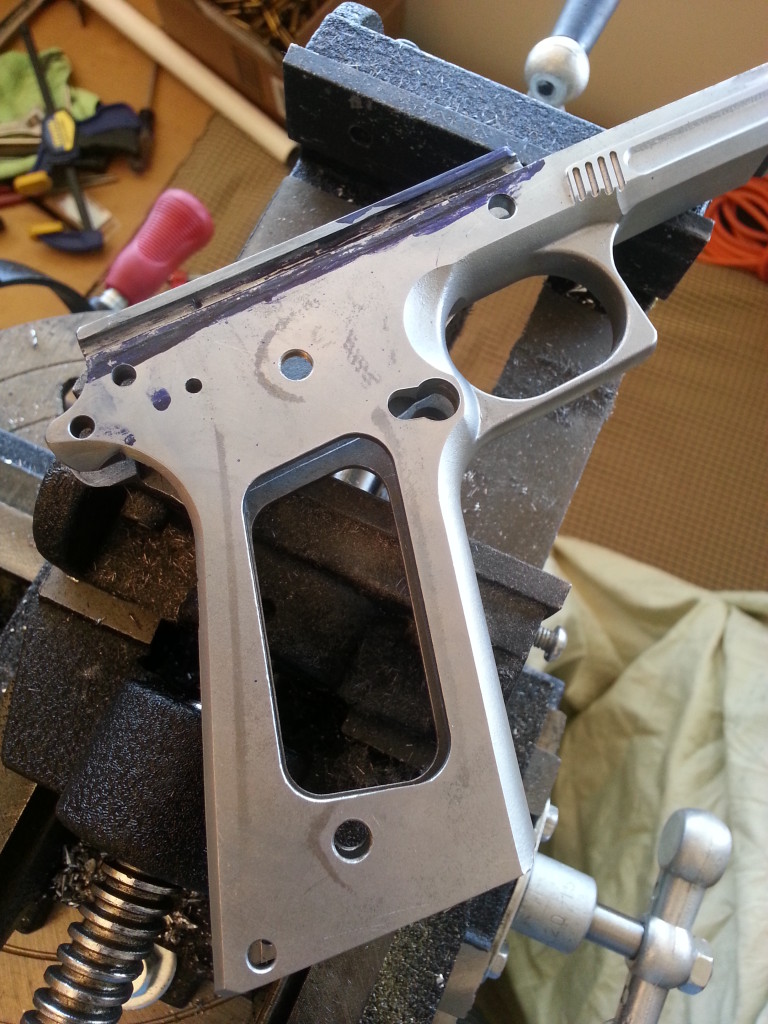 Next Lesson
Part 1: Intro (Finding the 80%)
Part 5: Cutting the Slide Rail
Part 7: Hammer & Sear Pin Holes