Quickly learn how to barrel seat your 80% 1911 build.
Setup
Should be the same as cutting the slide rails in Part 5.  Load up the 18mm ball end mill.  You'll be going for .08″ deep of a cut.  Disclaimer!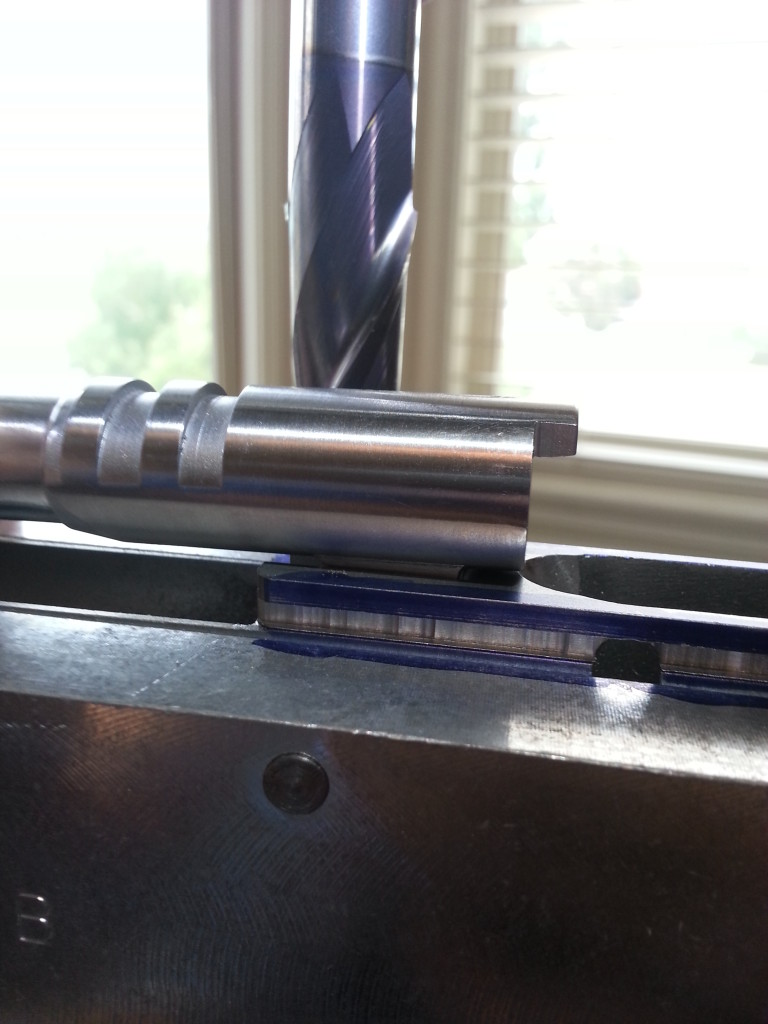 Cutting
It was difficult to see where exactly was the middle, so I Dykem-ed  and used the calipers to cut a middle line on the flat area.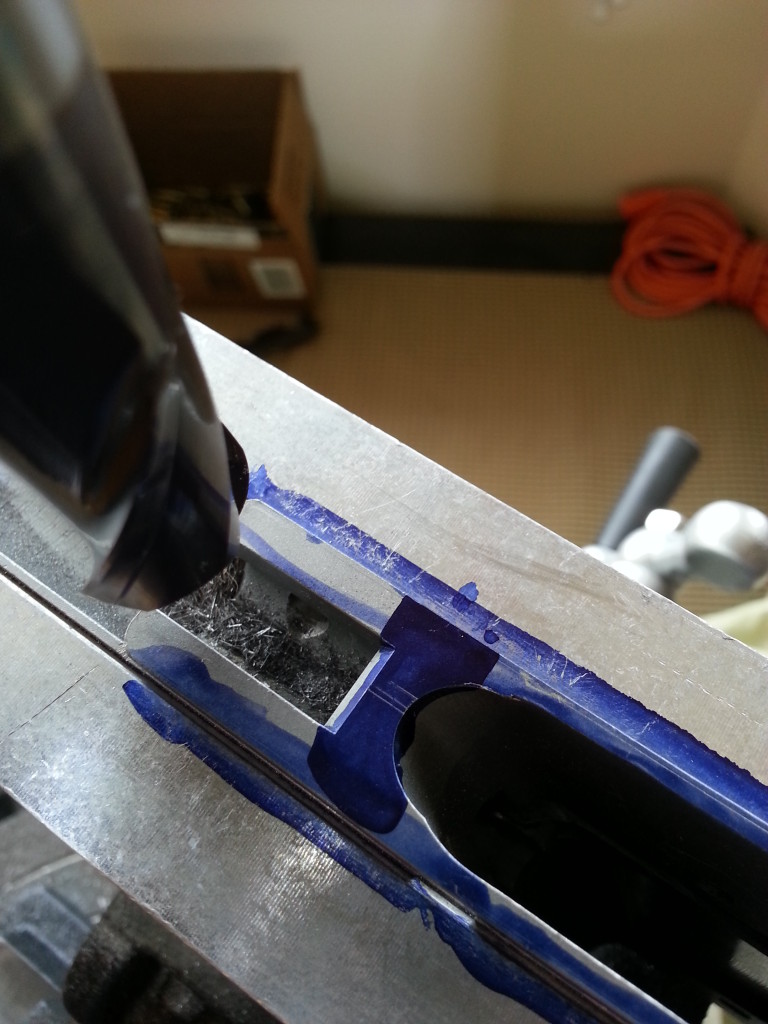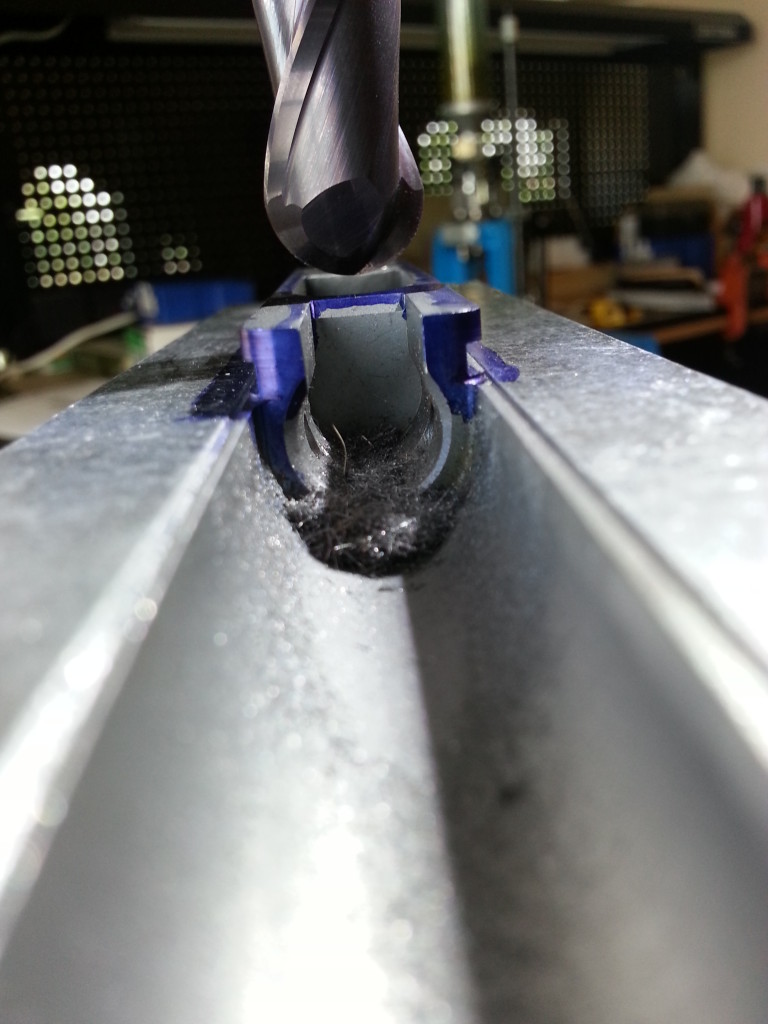 I got a good first hole.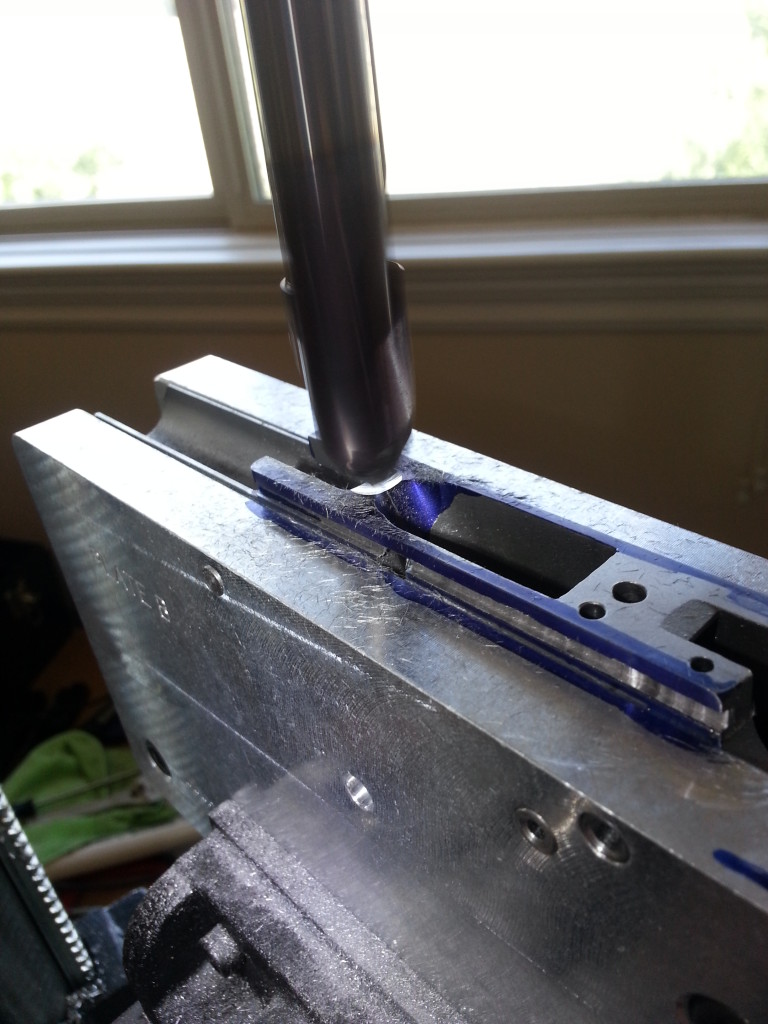 But after unsuccessfully trying to mill using the drill press (it walks A LOT), I decided to just go to touching holes.  This is the not very clean final product.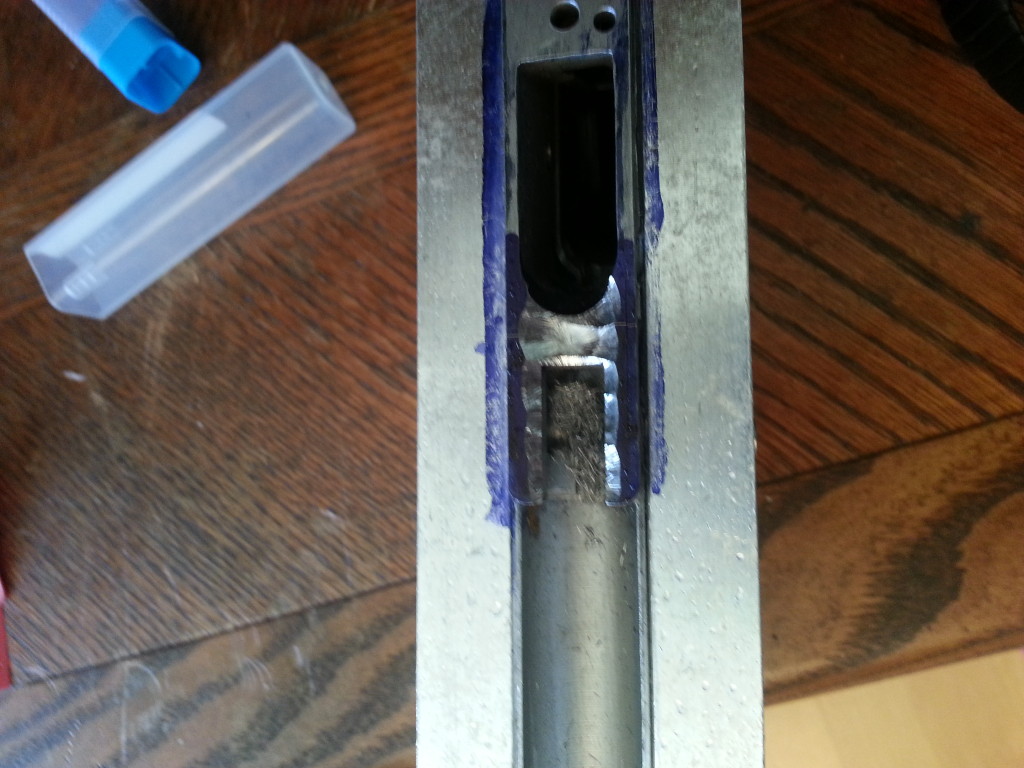 After some filing and sandpaper, it looks a lot better.  The barrel sits fine too.  I'll file some more afterwards.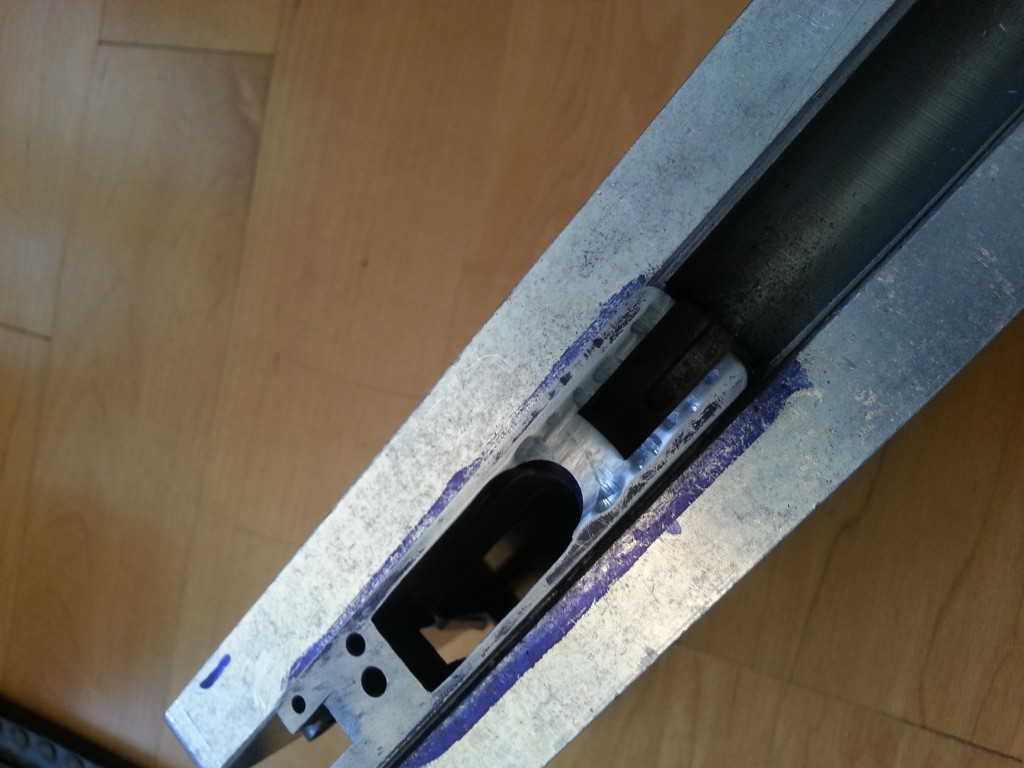 Keep the jig on and we'll finish the frame with the hammer & sear pin holes next.
Next Lesson
Part 1: Intro (Finding the 80%)
Part 5: Cutting the Slide Rail