Fitting?
My parts list in Part 3 of this guide minimizes the necessary fitting of parts to the frame and each other, but there's still a lot to do for a 80% 1911 project.  I've gone ahead and done all the fitting possible while I wait for my Tactical Machining 1911 80% Jig.
For more help, I'd check out the book & DVD I listed.  Disclaimer again.
Barrel Bushing to Slide Fit
I started blogging after I did this, so some of the pictures are "after" pictures.  My apologies!
The combo of a pre-fit Lake Storm barrel and my Fusion Firearms slide was perfect.  The barrel fit so exactly that I was actually kind of scared something was over-sized, but I just had to get it in the exact angle.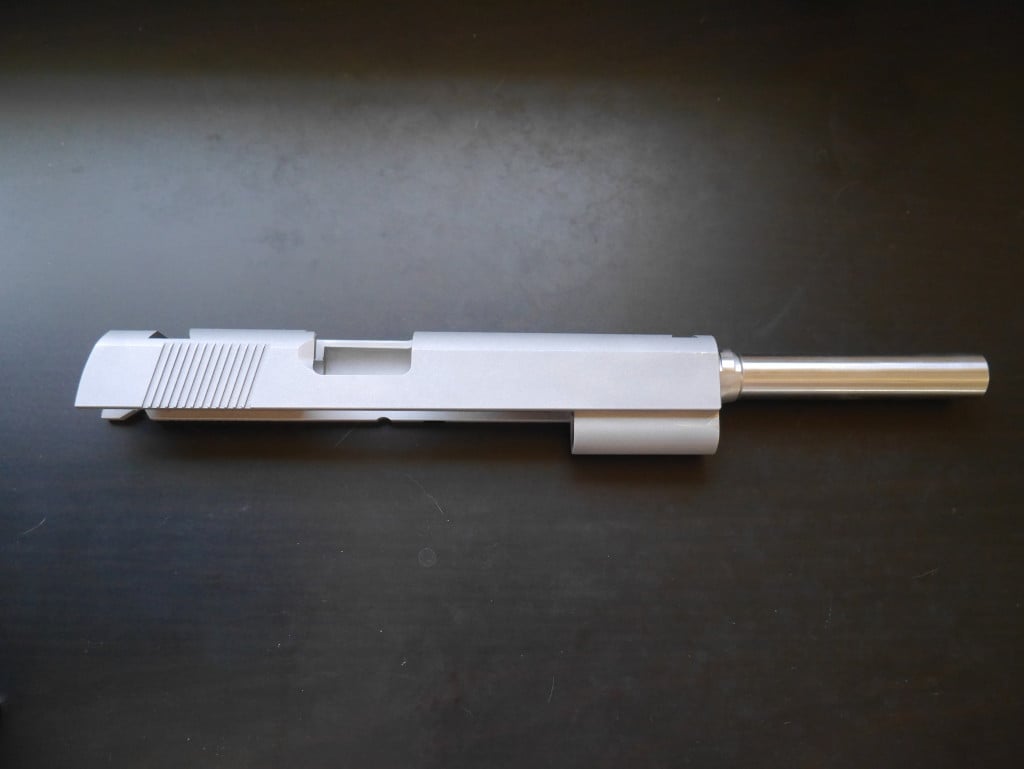 The barrel bushing was already pre-fit snugly to the barrel so all I had to do was see if the bushing fit into the slide.  It wasn't going in easily so I just kept at it for 5-10 minutes until the entire bushing could go down.  I didn't want to file/sand anything unless I had to.
Locking the bushing looked like it needed some filing.  I double-checked by turning by hand as much as possible.  There were some shiny parts on the bushing which told me one part was too thick.  I then used some Sharpie (or Dykem) to see where the color wore off.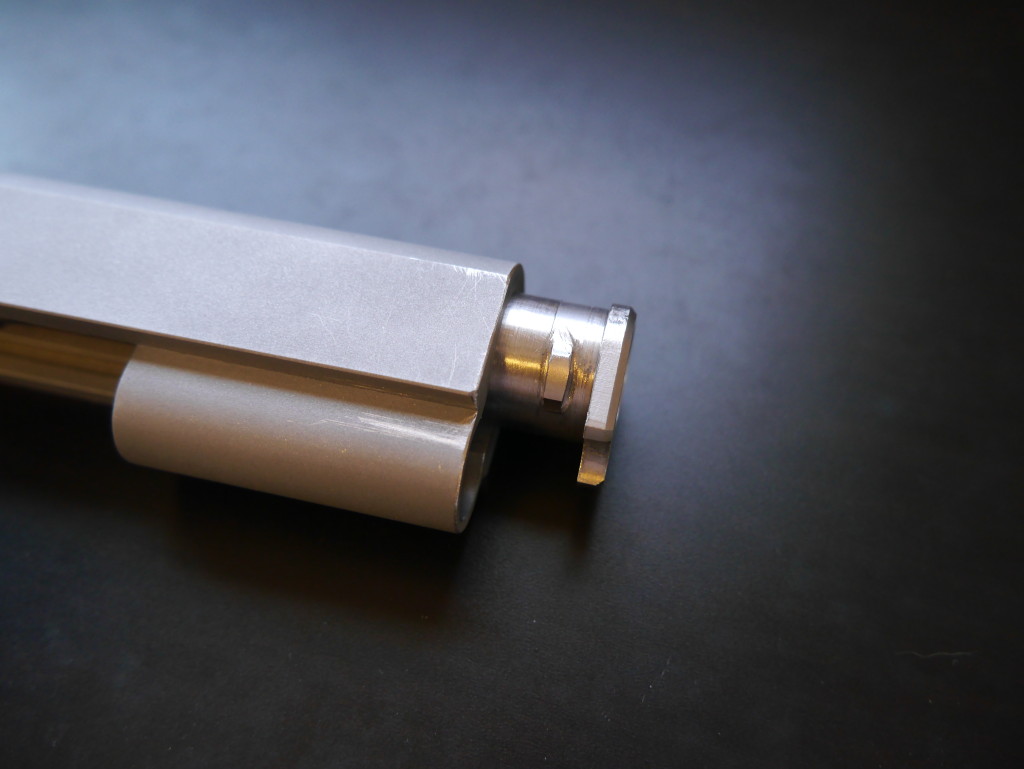 I used one of my flat files and went at both sides a little, then repeated the Sharpie procedure.  This went on for about 30 minutes.  You can see by my handiwork I didn't exactly keep everything level.  The next time I would probably vise the bushing.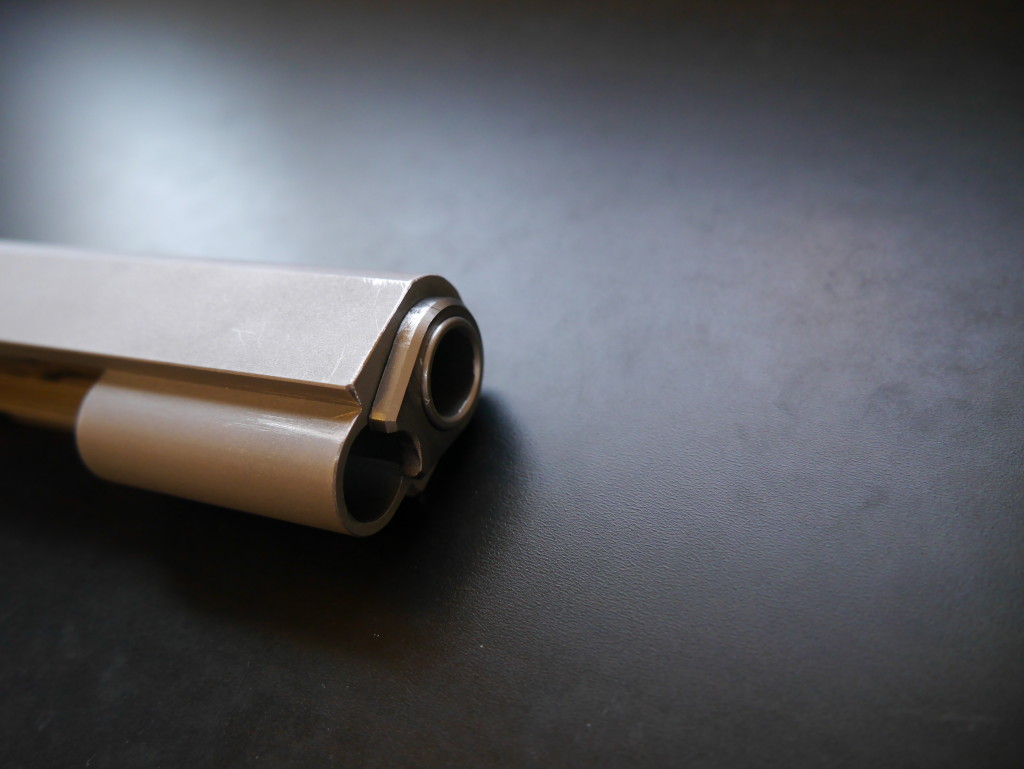 Trigger Fitting
Edit: Article on Installing and Fitting 1911 Triggers.
The Wilson Ultralight Match Trigger was not going in so I did the Sharpie method and ended up filing a decent amount off the top and bottom, and a little off the sides.  From the videos, you could also possibly see some resistance from the trigger bow.  I also sanded the inside of the frame a little since it looked like there were some sharp burrs.
The trigger fits very snugly now and doesn't seem to have any drag.  I finished with increasing sandpaper grit to smooth out all the trigger surfaces I filed.  There are still some minor streaks that mark up the trigger but I'll deal with any final finishing after I know the pistol works.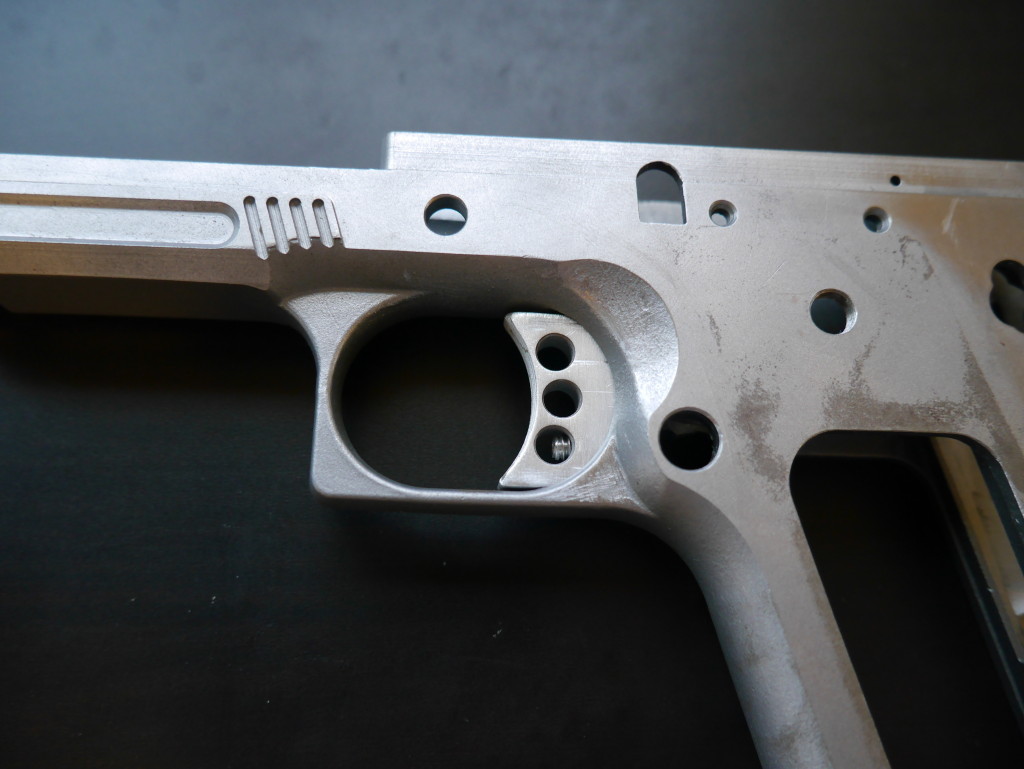 Beavertail Fitting
I originally got a Wilson Drop-In Beavertail but it left a quarter-inch gap on the TM 1911 80%.  I exchanged it for a regular Wilson Beavertail which fits well enough to not need filing for proper function.  But a properly blended beavertail is really one of the marks of a custom 1911.  I'll leave it until I get the jig and make the frame 100% first…just in case.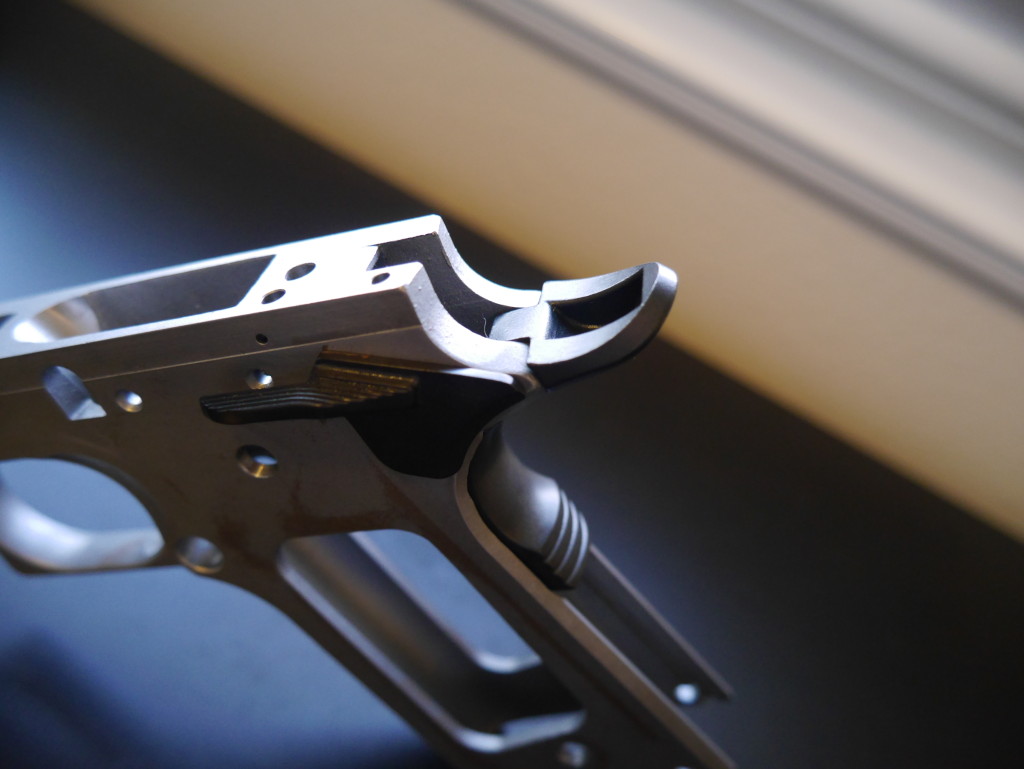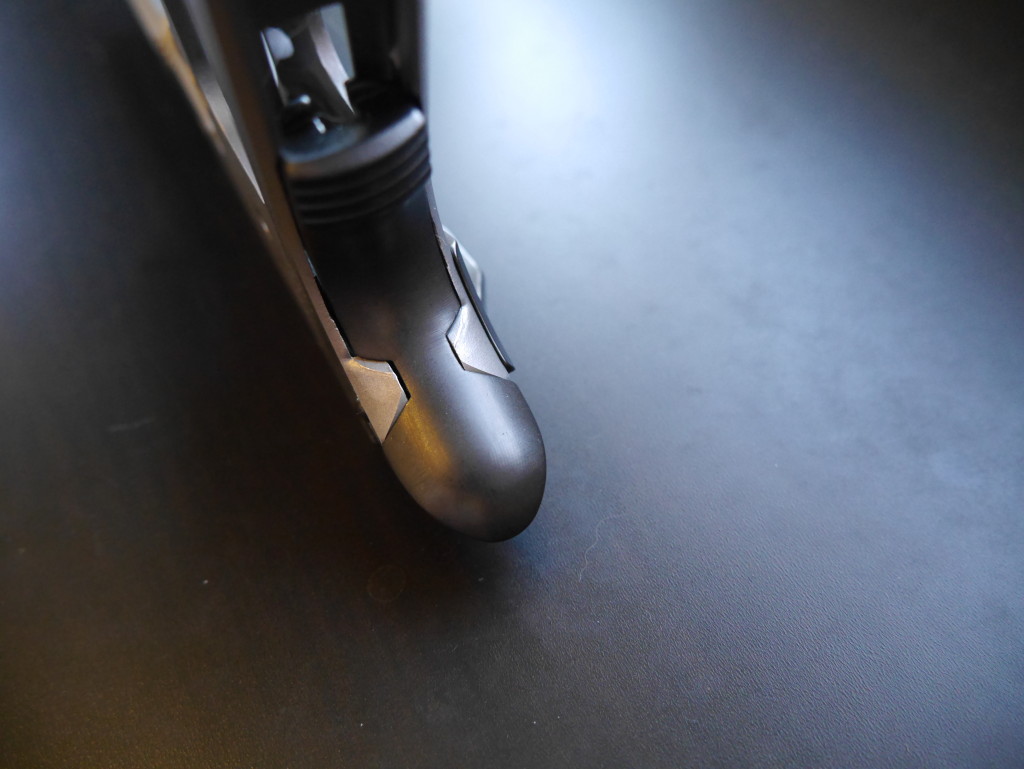 Next Lesson
Part 1: Intro (Finding the 80%)
Part 7: Hammer & Sear Pin Holes
Learning Resources