Follow me as I complete my Tactical Machining 1911 80% build project!
I make it easy to follow so you can make your own 1911 at home.
I start off with how to get the "paperweights" and jigs. Then I go over my tooling setup and parts list. Then finally I dive into actually getting the receiver to 100% and assembling/fitting the rest of the 1911. Disclaimer of course.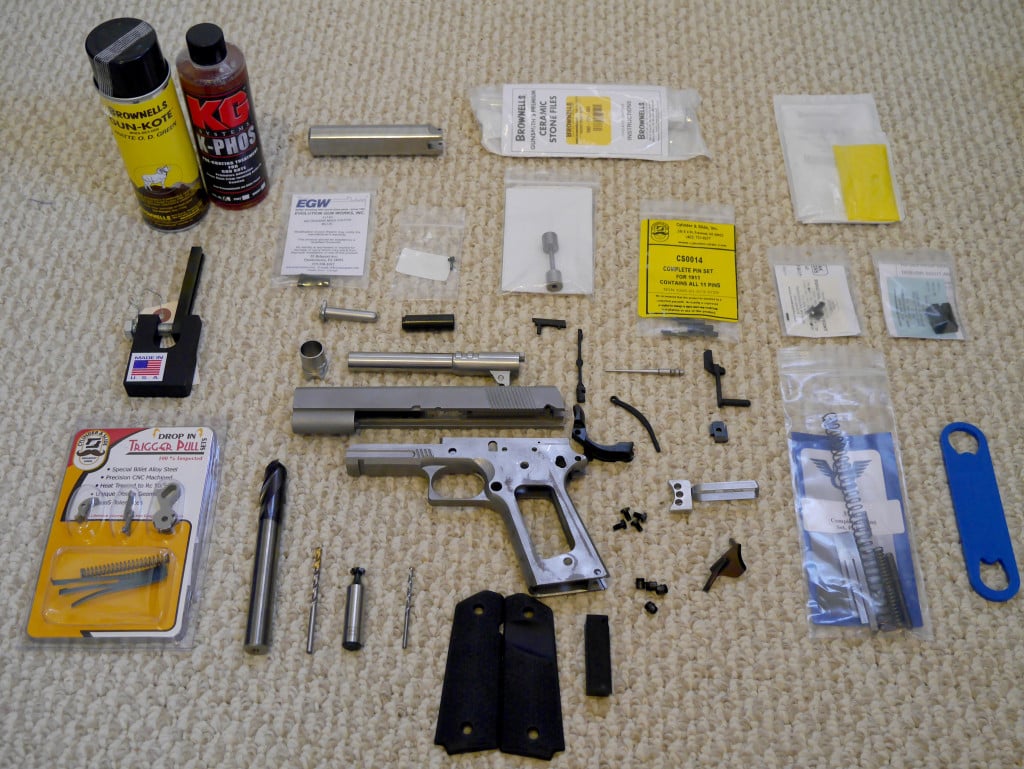 Edit: Just finished my TM build (still need the sights).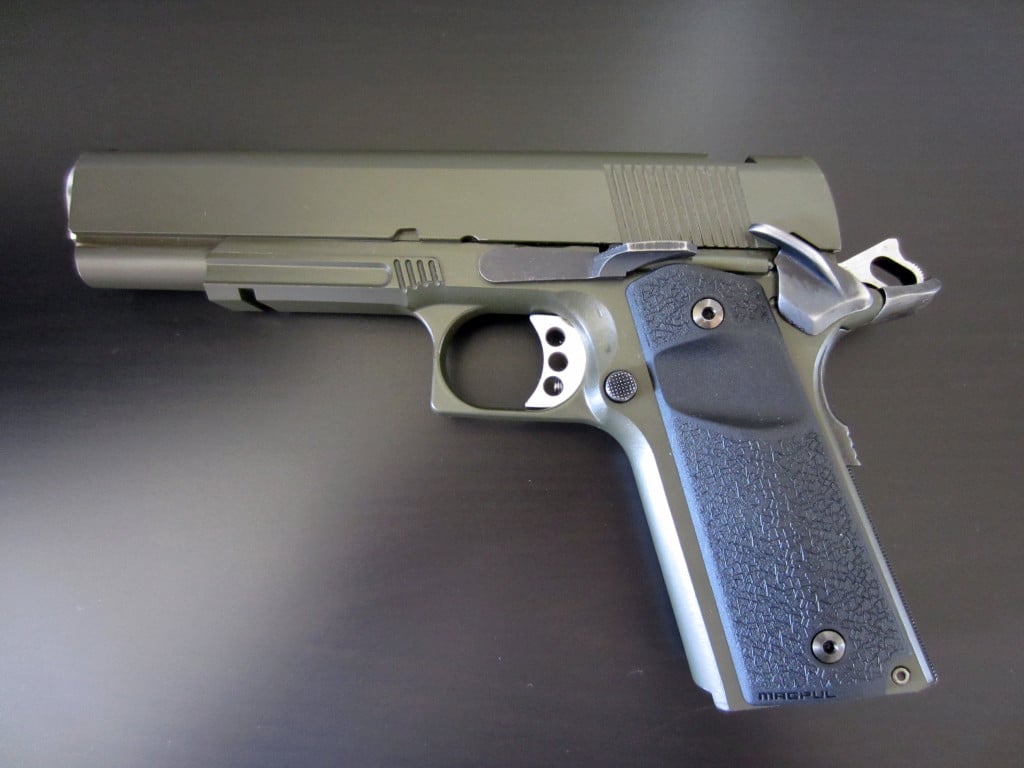 Finding a 1911 80%
First, you've got to actually get the 80% and the jig which allows you to easily finish the receiver.
I was lucky and got their first batch of 80%-ers in June 2014. Their jigs just came out July and I was able to snag one with the help of a Chrome extension called Page Monitor.
Just choose the 80% Page page, set the refresh rate to whatever, and choose some sort of notification of when the page changes.
Edit (Jan 27, 2016): TM still has some trouble keeping their 80%-ers in stock, but good news is that there's a lot more providers now. I've only done my project with Tactical Machining's but here are other potentials. There are slight differences in what you have to do to get it to 100%, but my guide should still be very useful.
Update: 1911 80% Shootout: Stealth Arms vs 1911 Builders vs Tactical Machining
Next Lesson
Part 1: Intro (Finding the 80%)
Part 5: Cutting the Slide Rail
Part 7: Hammer & Sear Pin Holes